This article appeared in the Summer 2022 issue of This Old House Magazine. Click here to learn how to subscribe.
On a craggy hillside covered with granite boulders and dense stands of pine trees, with views of majestic Mount Evans in the distance, the foundation is poured and ready to support the three-story, 4,500-square-foot solar-powered home that will take shape there. Dramatic gable and shed rooflines will crown tall windows sited to take in the views and flood the interior with natural light.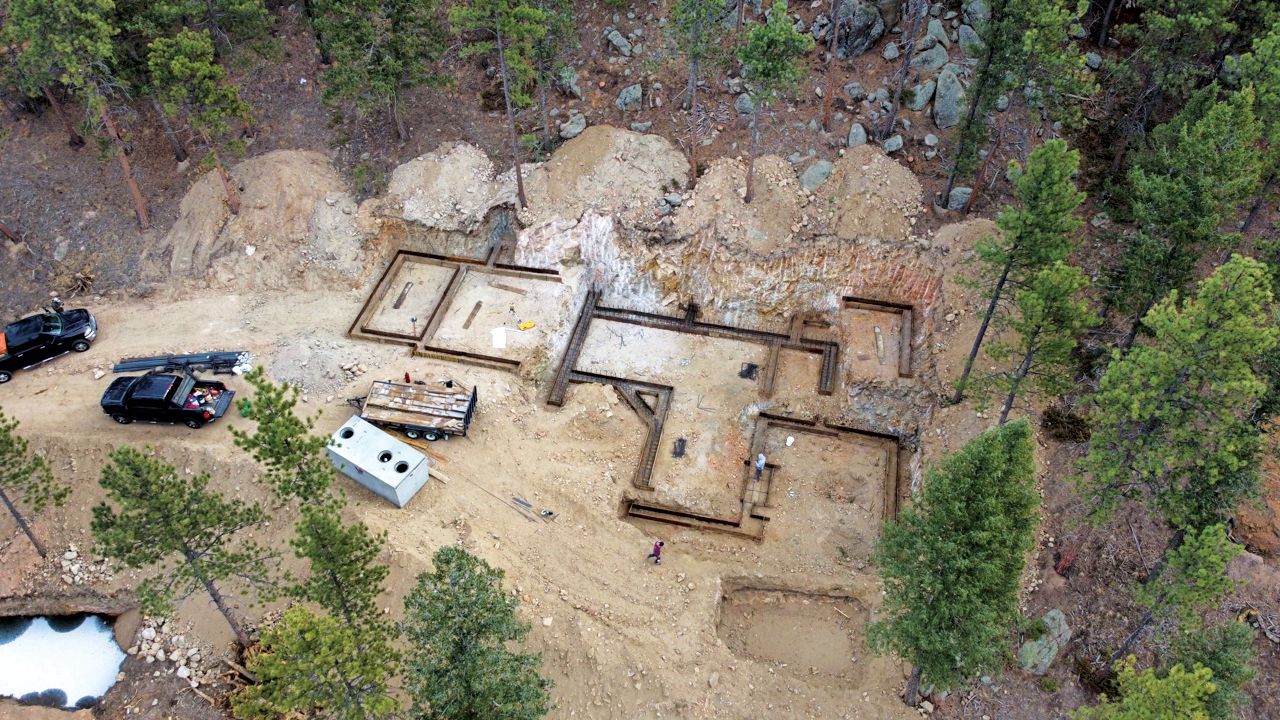 Exterior feature walls of wood and stone in an earthy palette of browns and grays reflect the rugged mountain environment, but there's nothing lodge-like about the house's contemporary lines.
The goal of this build, located in the greater Denver area, is to combine clean, modern design with state-of-the-art technology and advanced building science in a comfortable, energy-efficient home that reflects its natural surroundings.
Leading the project—which will be featured on Idea House: Mountain Modern, a new television show from the producers of This Old House that airs on The Roku Channel this summer—is the husband-and-wife team of builder Jared Phifer and interior designer Amber Phifer, owners of Revolve Design-Build. Controlling the construction process from the initial design phase through completion allows them to forge a tight bond with their clients, they say, and results in a seamless process.
"When we just did home building and remodeling, we already worked closely with our clients on every detail," says Jared. "But once we brought in our own design staff and took control of the entire process, we realized that for us, this is the only way to build."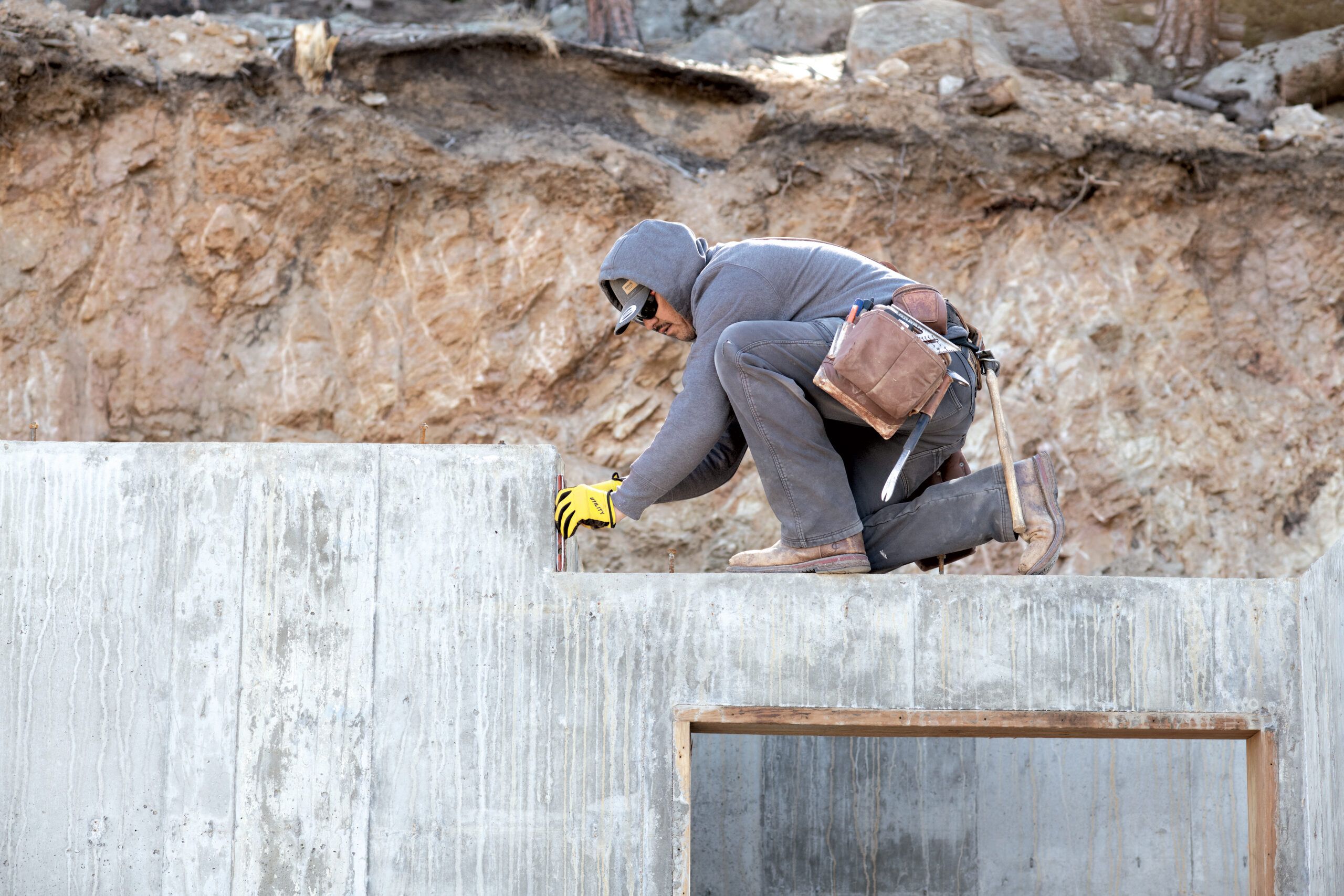 After an initial consultation with the company's design team, homeowners James Korzekwa and Kyle Grunwald knew right away that they would choose Revolve to create their dream house. It helped that Jared and Amber already had a portfolio of open-plan homes in the popular mountain-modern style that resonates with James and Kyle. Soon after moving to Colorado from Austin, Texas, two years ago, the two software engineers found themselves searching for a building lot. They found the perfect candidate in the foothills town of Morrison, Colorado.
James and Kyle already had strong notions about what they wanted, including a big deck overlooking the mountains, inviting spaces to host family gatherings, and a dog door that opens into a mudroom, with a dog-wash station and a cozy area for their beloved vizslas to hang out.
"But the most important thing," Kyle says, "was making sure that we had the space we needed to not feel claustrophobic, because we work from home and will essentially spend all of our time in the house." Working with Revolve architectural designer Kristina Johnson and making site visits to several of the firm's other projects helped the couple identify details they liked so the team could refine their design drawings.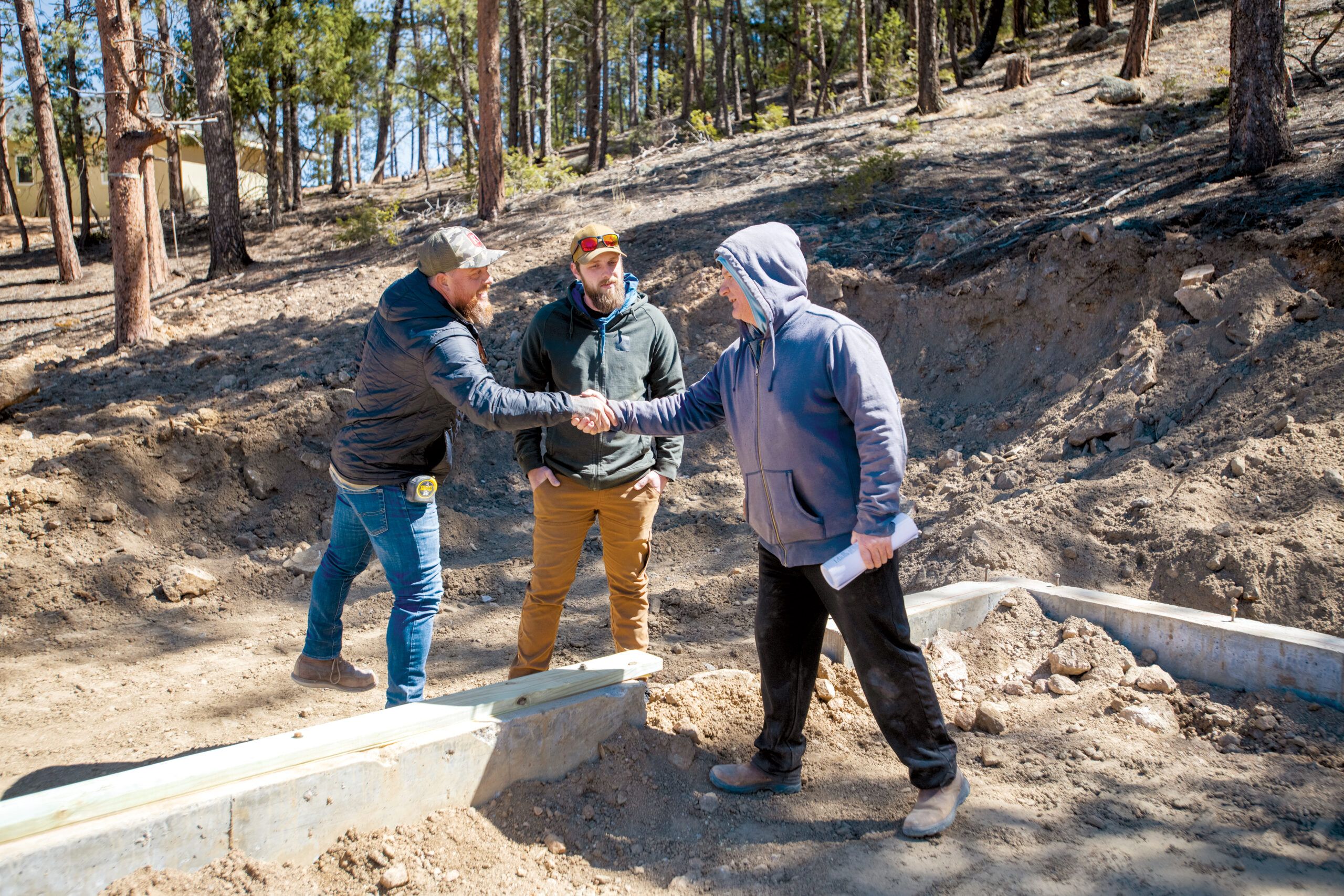 The resulting high-gabled home grows taller as it extends out over the steeply sloped property. A wall of stone veneer around the front door accents the main entry, while alternating planes of vertical wood planking, floor-to-ceiling windows, and painted clapboards draw the eye up and out to the views of the surrounding mountains.
To give Kyle and James the strong indoor-outdoor connection they wanted, the house offers three levels of outdoor living: a concrete patio off the basement rec room and two decks covered with low-maintenance composite boards and featuring horizontal powder-coated steel railings, creating multiple spaces for grilling, entertaining guests, or just relaxing with the dogs. Amber and the design team have carved out spaces for a hot tub, a dining area, a fire pit, and even an outdoor projector. "With all the glorious mountains as the backdrop, it's going to be an epic place to watch a movie," Amber says.
While the exterior materials definitely have a modern look, because this region is prone to wildfires, they are as much about safety as aesthetics. The fiber-cement clapboards are noncombustible, and the thermally modified ash that runs vertically is more durable and fire-resistant than untreated wood siding options. "It's hard to find natural materials that bring in a lot of warmth but don't deteriorate quickly in our harsh climate, so this modified ash is a perfect fit," says Jared. Enameled metal roofing on the lower wings of the house rounds out the collection of long-lasting and fire-safe finishes.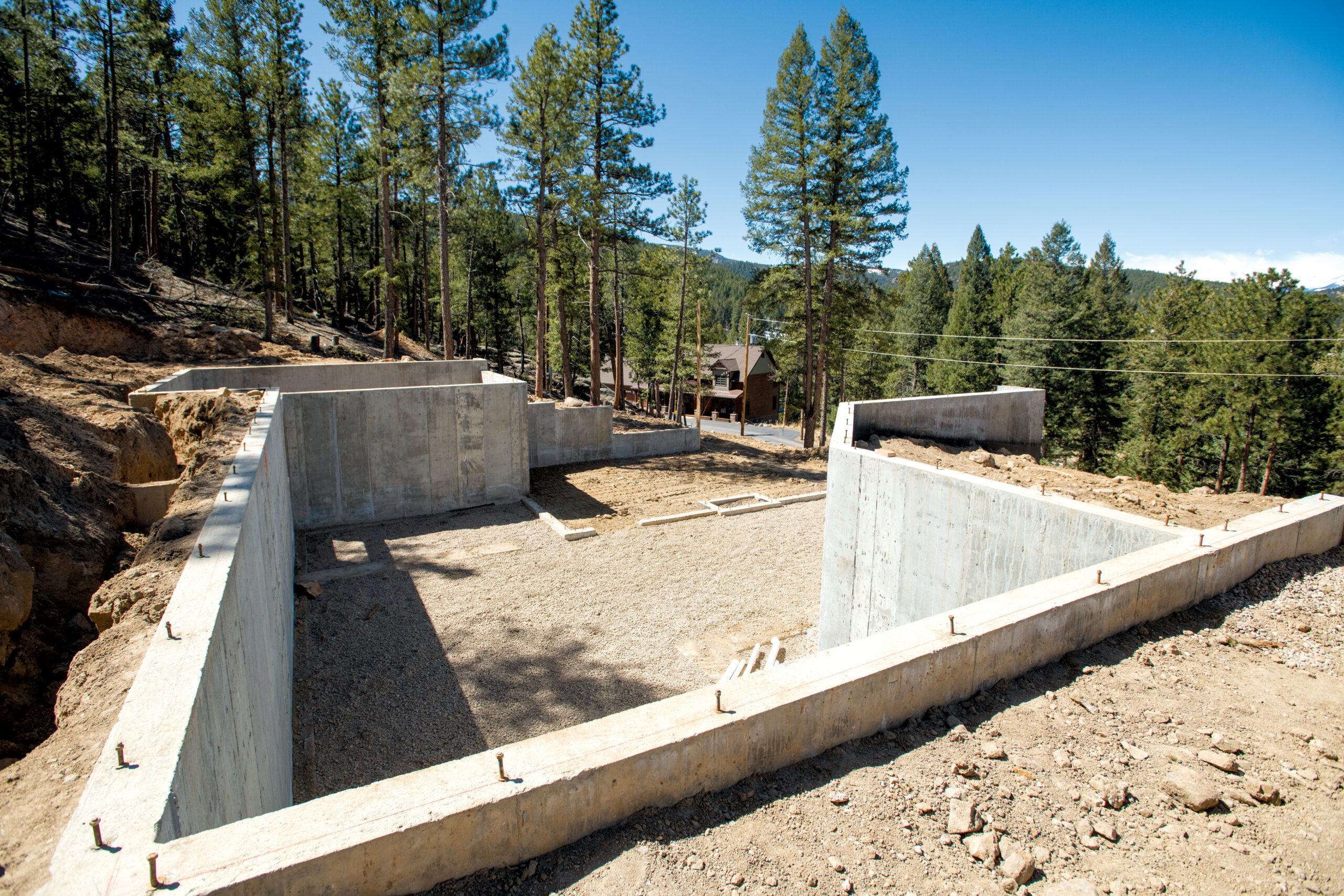 A number of construction details and systems will make this house extremely comfortable and energy efficient, including triple-pane windows, a high-performance electric HVAC system, and a unique aerosol-applied air barrier. Project manager Jesse Pentagulio says,
"This air-sealing process typically gets our houses to double or triple the airtightness of a code-compliant new home." A mechanical heat-recovery ventilation system will ensure that the house has a steady supply of fresh air while also minimizing heating costs. An array of photovoltaic shingles will blend into the main roof and provide up to 5.94 kilowatts of electricity when the sun is shining.
Inside is where the design team really delivered on James and Kyle's list of must-haves. Since the couple work from home, two private offices are essential, but they're getting special hobby spaces as well. Kyle makes his own wine and beer, so there's a dedicated brewing room on the ground floor, a bar with a row of beer taps at one end of the adjacent rec room, and a small wine cellar in an alcove formed by a jog in the basement wall. James's hobby space is a woodshop on the far side of the two-car garage, where he plans to build custom furniture for the house, which will hold three bedrooms and three full and two half baths.
These folks build smart— from designing for passive solar heat gain, to using advanced building materials and energy-saving systems, to harnessing solar for electricity, even offering app-controlled monitoring so homeowners can stay on top of it all." —KEVIN O'CONNOR, TOH host
With Kyle's passion for cooking and their shared enthusiasm for hosting, a central open living area with a spacious kitchen was important to them both, but they had different ideas about the aesthetics. "We really put a lot of time and intentionality into fulfilling James's desire for a farmhouse kitchen and Kyle's dream of having a more modern kitchen," says Amber. The resulting mix of dark walnut on the island and sleek gray perimeter cabinets offers a cohesive design they can both appreciate.
As tech enthusiasts, James and Kyle asked for a host of smart-home controls in the house. Jared says he would have suggested many of the same features even if the homeowners weren't totally into tech: "Having everything dialed in so you can program and check your thermostats, lighting zones, and appliances is necessary in this day and age to make homes more user-friendly," he says.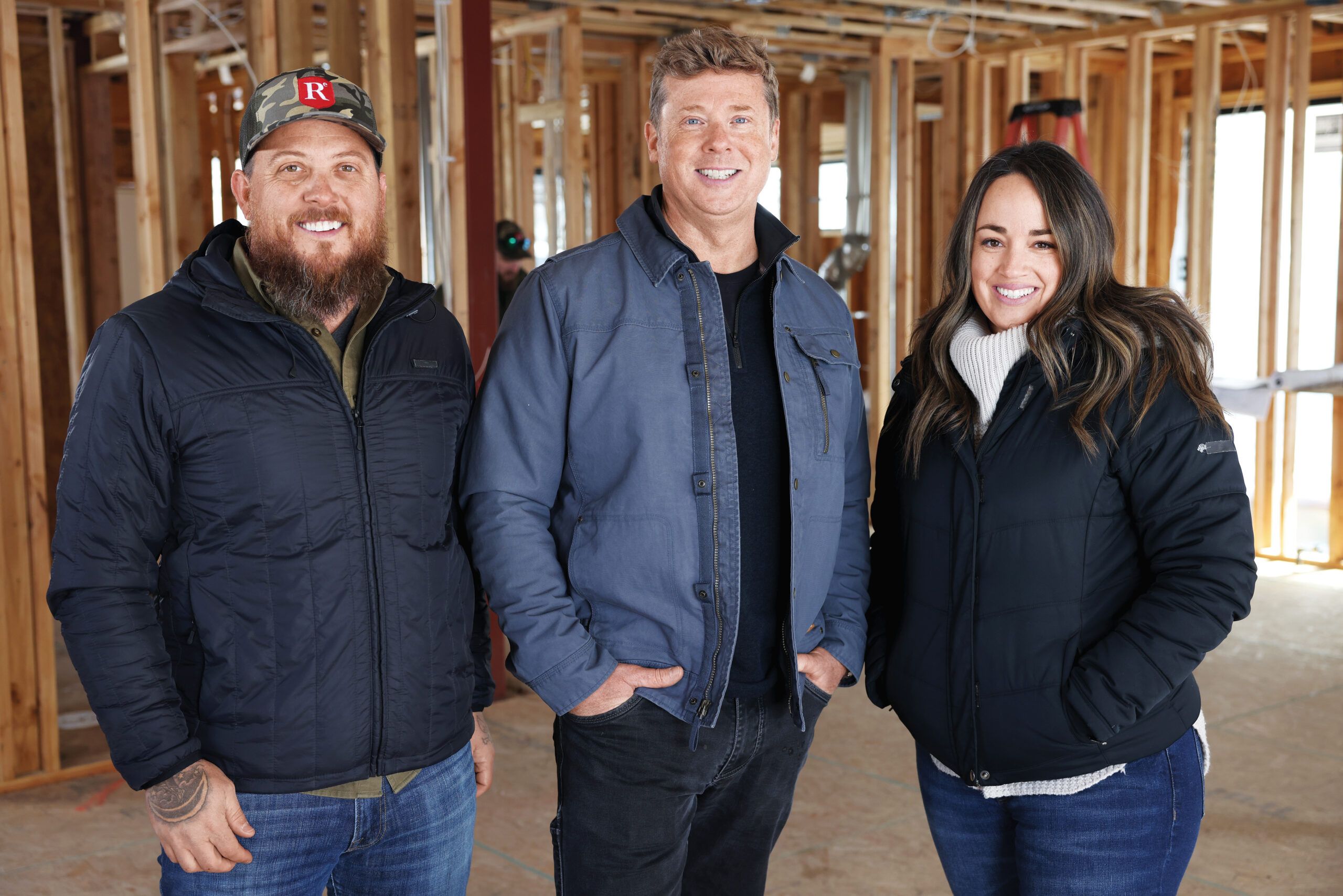 In another future-proofing move, the main floor will have an accessible guest suite for Kyle's dad, who uses a wheelchair. Revolve went the extra mile there, too, making sure doorways and flooring transitions on the entire first floor are wheelchair-friendly, so the home will be safe and comfortable to live in for years to come.
As smoothly as the design and planning process went, the project has had its share of setbacks. Demanding site conditions, inclement weather, and supply-chain delays repeatedly threatened the timeline, but the dedicated crew have continually stepped up. "It all comes down to good planning and communication, and just being proactive to problem-solve," says Jared.
For the Revolve team, each project has its own unique challenges—and rewards. With the crew set to start framing and better weather ahead, the house will quickly begin to take shape. Amber is excited to see how the kitchen comes together, while Jared looks forward to the house's indoor-outdoor connection becoming a reality. "This is our first house with a triple-decker outdoor space," he says. "That's going to be something really cool to experience."