Ovolo and Scotia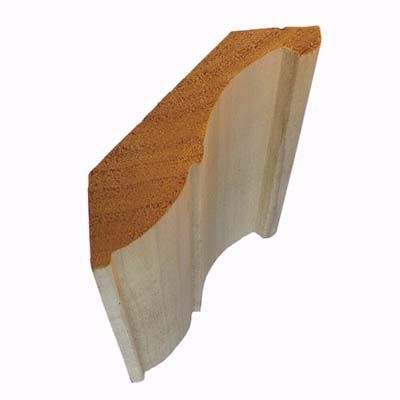 Three angular breaks at this profile's top, bottom, and middle divide its two curves. A convex curve, called an ovolo, appears at the bottom; the concave section, known as scotia, sits above.
Elliptical Ogee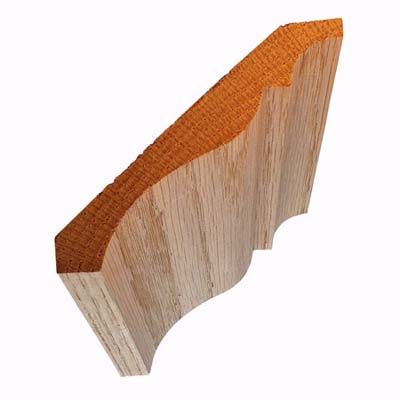 A swooping S-shaped ogee dominates this profile. Elliptical shapes such as this, derived from classical Greek architecture, dominate American trim work from the Greek Revival period (circa 1820s) onward.
Angles and Ogees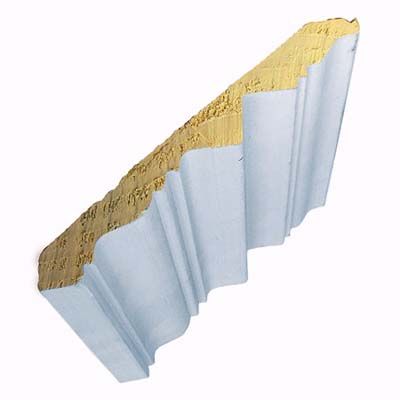 This complex profile manipulates light and dark with sharp angles and shallow ogees.
Ovolos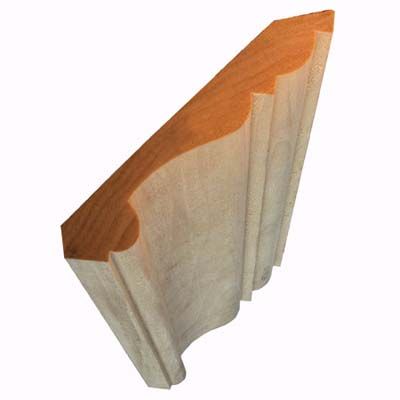 This piece of crown features a bulbous bullnose called an ovolo at its bottom and another at the top. A protrusion nearly perpendicular to the wall and ceiling creates a sharp divide when lit from beneath.
Ogee and Cove
The plain ogee and cove in this crown molding could stand alone as understated ornament or, combined with adjacent profiles, could form a complex pattern.
Part of a Cornice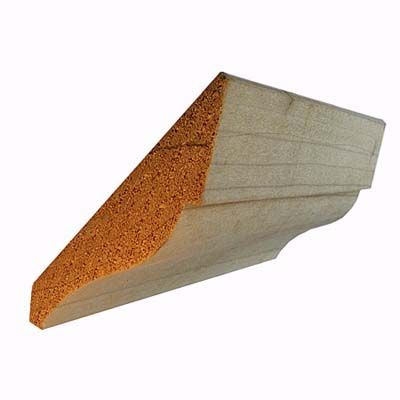 This molding, applied to the wall with blocking behind it, would combine with another piece to butt against the ceiling in a multiple-profile cornice.
Quirk Beads
The two beads along the edges of this profile stop at a sharp dip before their transition to the constant curve of the cove. The dip and the ellipse, called a quirk bead, adds a touch of ornament to an otherwise straightforward profile.
Ogee Alone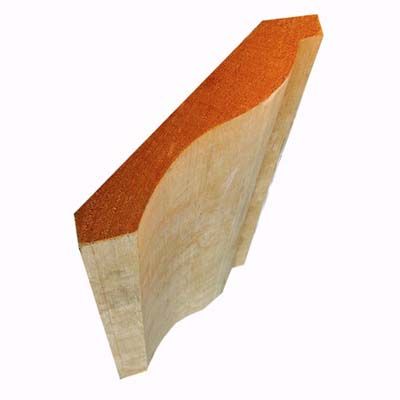 This piece's single pronounced ogee allows light to fade as it travels across the profile, creating a softer diffusion than the abrupt shadows common in more complex pieces.
Cove and Beads
A small bead at the top and bottom of this cove molding acts as a border, easing a transition between this piece and adjacent, complementary moldings.
Reflected Profiles
An unusual symmetry emerges in this piece of crown molding. Two types of ogees, divided by a raised point, mirror one another.
Universal Style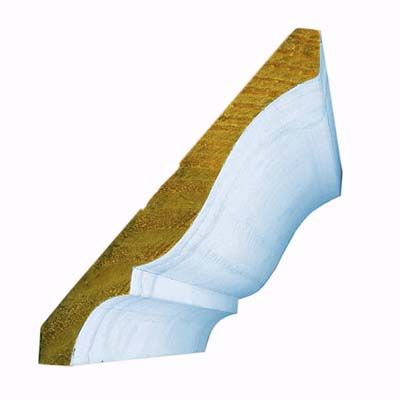 The cove and undulating ogee seen here form a classic pair. This piece brings together two basic building blocks of profiles and would appropriately embellish an interior in most styles of houses.
Quirk Ogee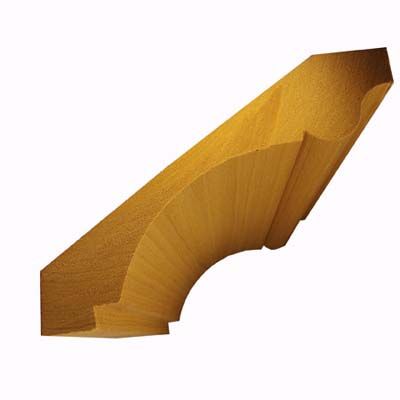 Above this cove sits a pattern called a quirk ogee. With roots in classic Greek and Roman architecture, the quirk ogee's double curve and sharp stop are equally appropriate for a chair rail, window casing, or on crown molding, as seen here.
Slim Accent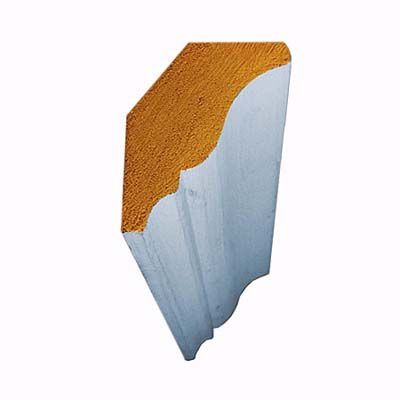 This strip, barely over an inch wide, can easily combine with other profiles to assemble an intricate cornice. Narrow pieces like this work well in tight overhead corners, such as above kitchen cabinets.
Craftsman Cove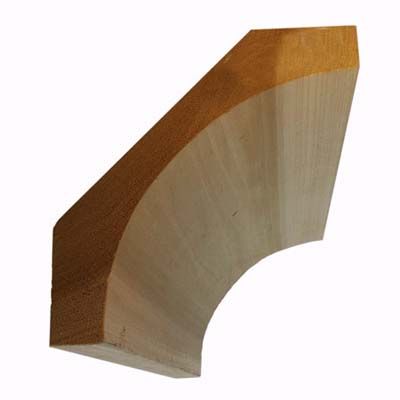 Arts and Crafts architects favor a simple cove molding over heavily ornamented crown. This one's single, convex curve would likely take a clear finish; the movement's founders favored wood's natural beauty over frilly detail.
Straight Edges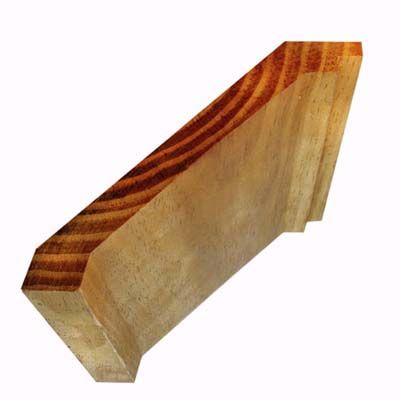 Craftsman-style houses often feature built-in bookcases and shelves. This geometric profile's crisp angles can complement built-ins nicely, toning down a busy wall.
Combination Piece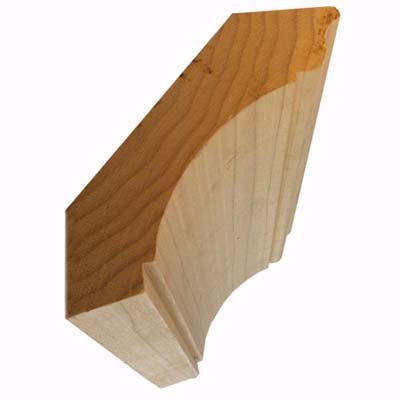 This cove molding includes a small reverse ogee—convex below, concave above—at the top. Though the thick sample is a single milled piece, pre-industrial carpenters would likely have joined these separate profiles as part of a built-up profile.
Shallow Cove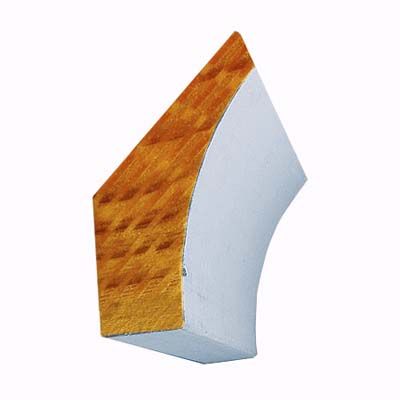 This simple convex curve protrudes from the wall at its bottom, which means alone it would create a dramatic shadow, or, combined with more molding pieces below, become part of a larger and more ornate assembly.