This popular landscaping project will help embellish your property—but the work involved can be intimidating. Here are a few helpful ideas to get you started.
Choose the Right Materials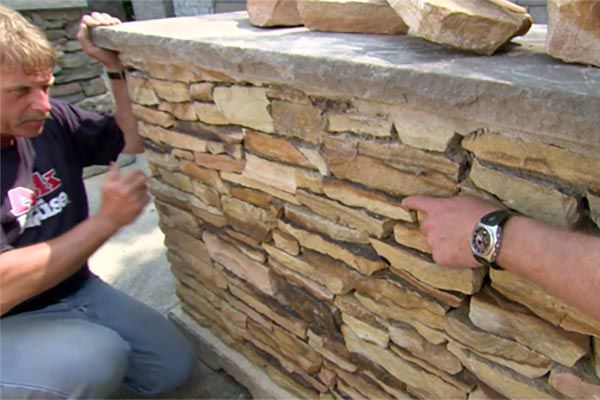 Confused over which materials you need to buy? This Old House landscape contractor Roger Cook discusses the different types of stone and the best applications for each. Cast-concrete blocks, round fieldstone, and stone veneer are demystified.
Watch: How to Choose Materials for a Stone Wall
Choose the Location Wisely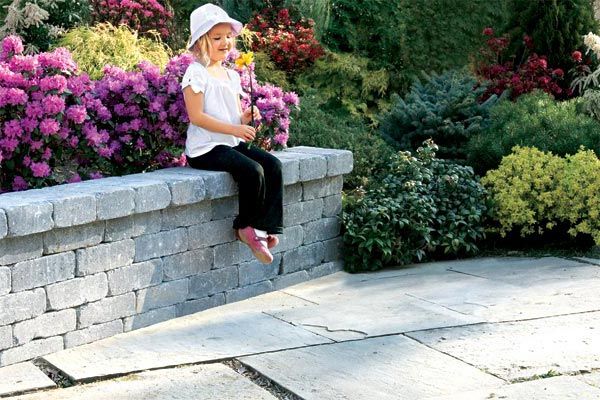 One smart option is to build a stone wall that does double-duty, serving as a patio or garden border and extra backyard seating. For a uniform look around a patio, This Old House senior technical editor Mark Powers prefers to use cast concrete blocks.
Another choice is using stone to build a retaining wall to help level your landscape. Roger likes to use manufactured block to make sure the wall is the exact height for leveling. Plus, these blocks have easy-fit grooves.
Watch: How to Build a Retaining Wall
Tool-Mortared Joints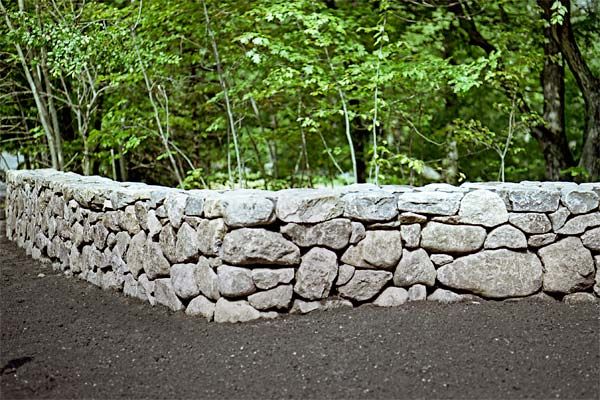 Freestanding-mortared walls built correctly can last a lifetime! Why? Mortar holds the stones together and creates a strong wall. However, messy mortar isn't as visually appealing as the dry-laid look. For the best of both worlds, Roger chooses a mortar with a dark gray pigment and trowels the joints between the capstones with a brick jointer.
See how it is done: How to Build a Stone Wall
Dress Up a Plain Wall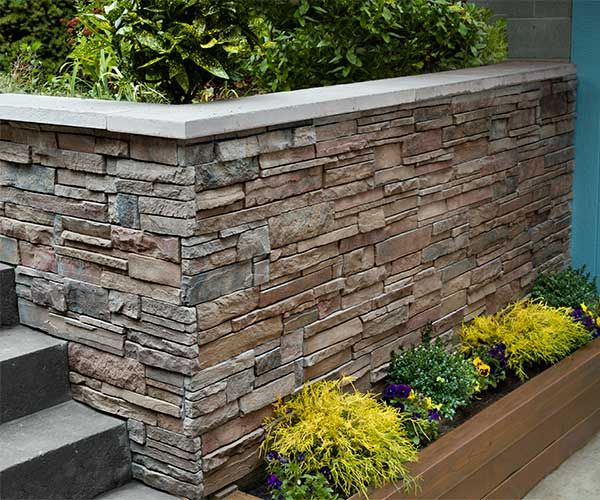 Stone-veneer panels offer an easy way to get the look of a stone wall, without the heavy lifting. These nifty panels look just like stacked natural stone and enable you to transform an exposed foundation, bare cinder block, concrete, or framed walls in one weekend.
See all the steps: How to Clad a Wall in Stone