Restoring a Water-Damaged Living Room: After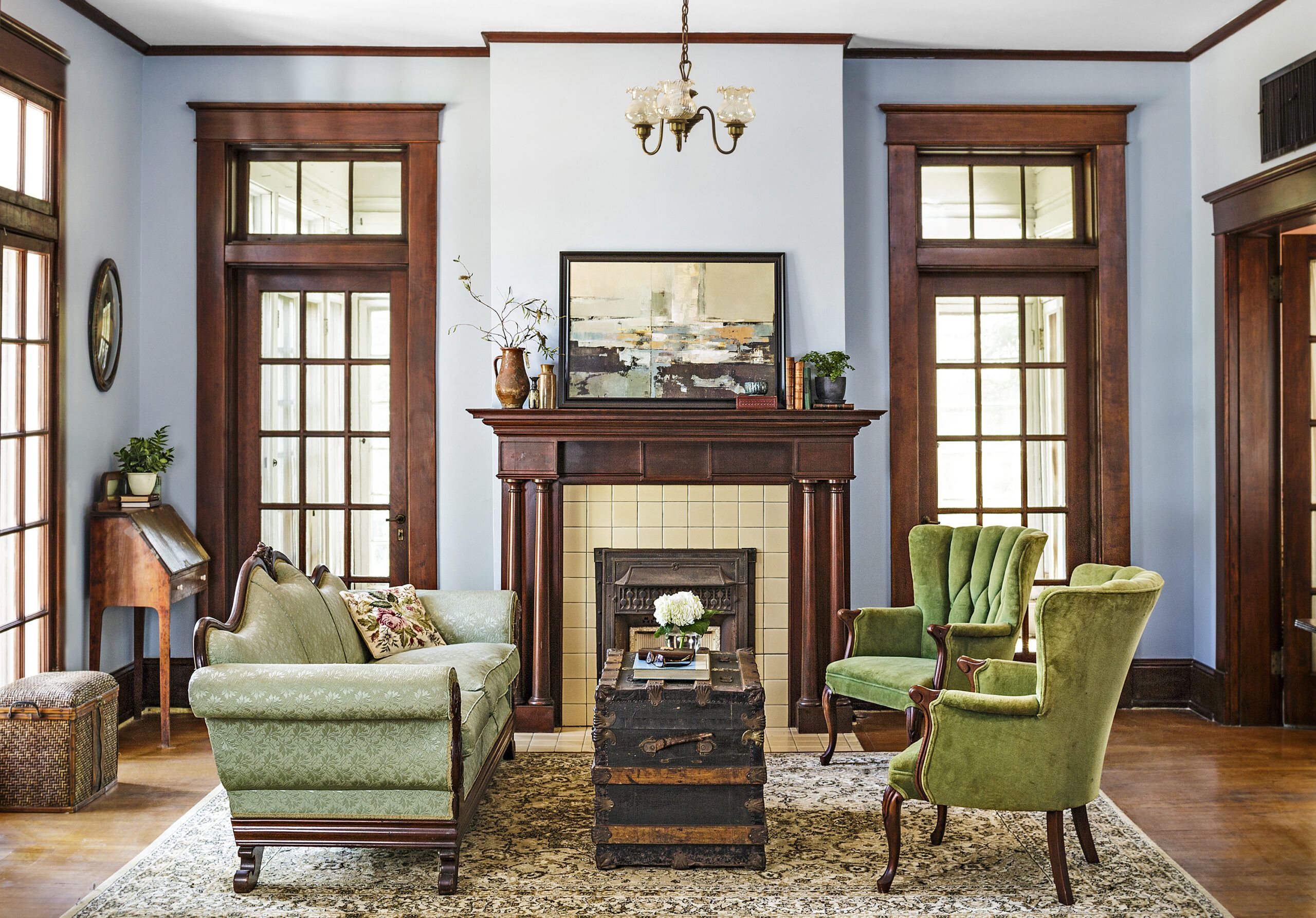 Location: Marshall, Texas
What she did: Patched, skim-coated, and painted water-damaged walls and ceiling to restore the room's graceful appearance.
Shown: Fresh paint on the walls and ceiling sets off the refurbished woodwork and elegant proportions of this handsome room.
Starting from Scratch: Before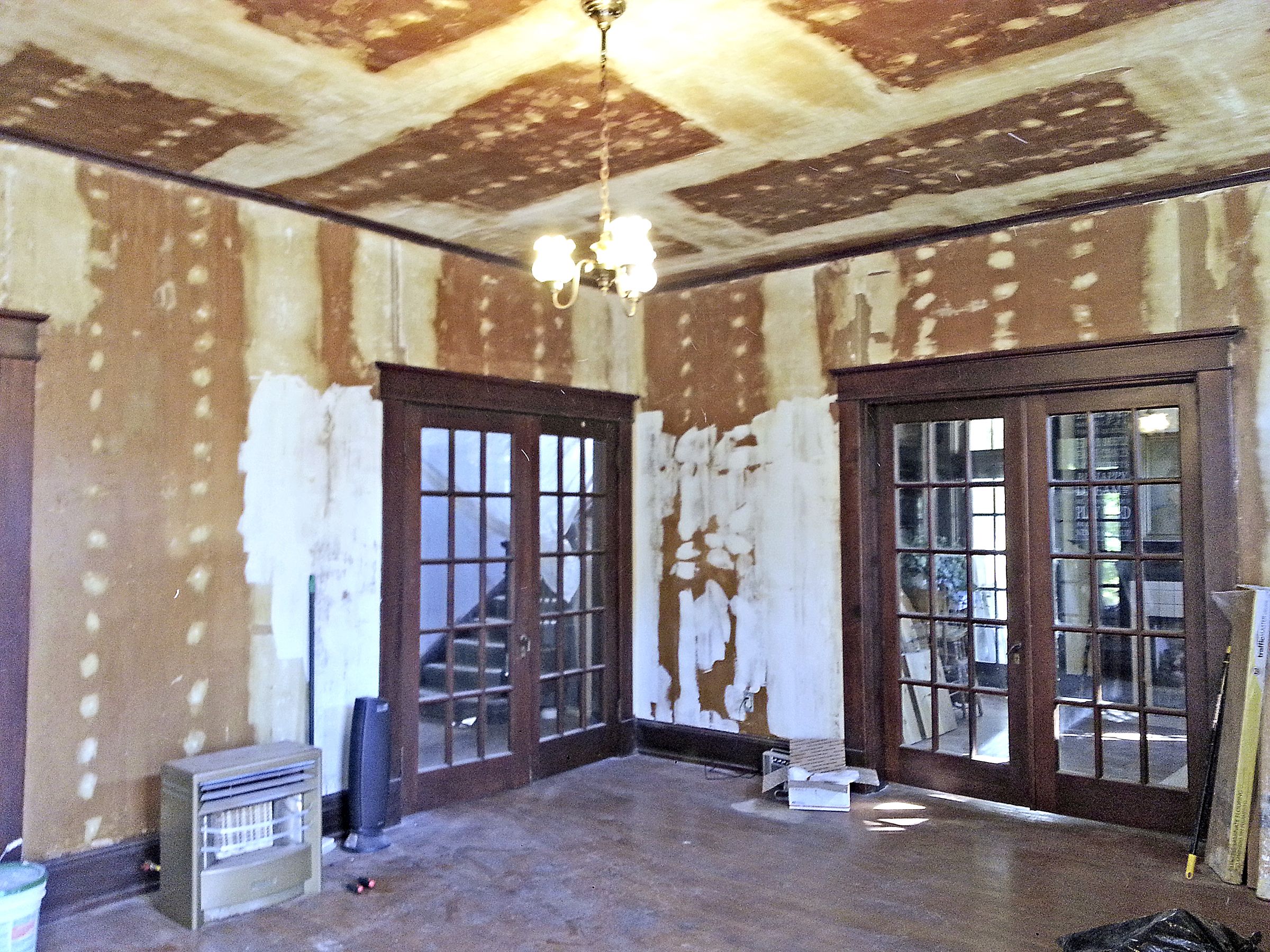 Her story: "Three years ago, when I moved into my 1910 brick house, essentially nothing had been done to its interior since a major renovation in 1944, instigated by the family I bought it from. At that time, they ripped out the original plaster and lath, then covered the ceilings and interior walls with sheets of drywall and wallpaper. Yes, they even wallpapered the ceilings!"
Shown: After stripping the wallpaper, she proceeded to skim-coat the walls.
Handsome Cast-Iron Fireplace Insert as Deserving Focal Point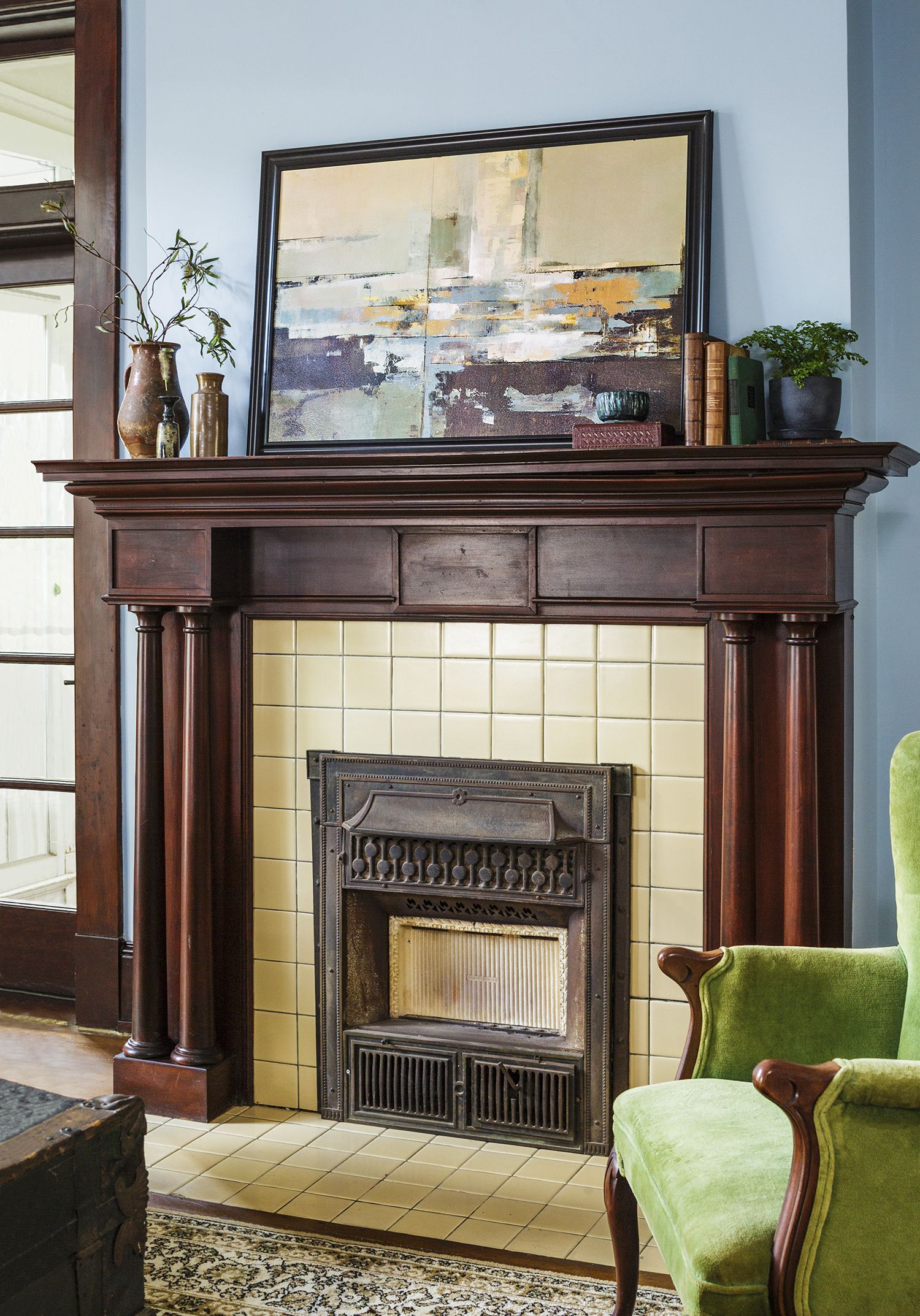 "A roof leak had damaged the living room wallpaper, and as soon as the leak was fixed, I went after it with a putty knife and a wet sponge, determined to remove every last bit. Sometimes the wallpaper peeled off easily; other times, thick chunks of water-damaged cement plaster from the exterior wall came away with it. Filling those holes was no picnic; each one took six or seven coats of ready-mix joint compound. Then I sanded everything smooth and skim-coated the walls and ceiling with more mud. Thanks to my months of part-time work just in this room, I developed some real arm muscles.
"The rest was easy. I primed and painted the walls and ceiling, and sanded and re-stained the woodwork. A top coat of Howard Feed-N-Wax gave all the old trim a nice, soft sheen."
Shown: An antique cast-iron fireplace insert remains the focal point of Rita's rejuvenated living room. When lit, gas flames heat up the insert's ceramic plate and decorative metalwork, taking the edge off Texas's winter chill.
Unearthing the "Special" in a Fixer-Upper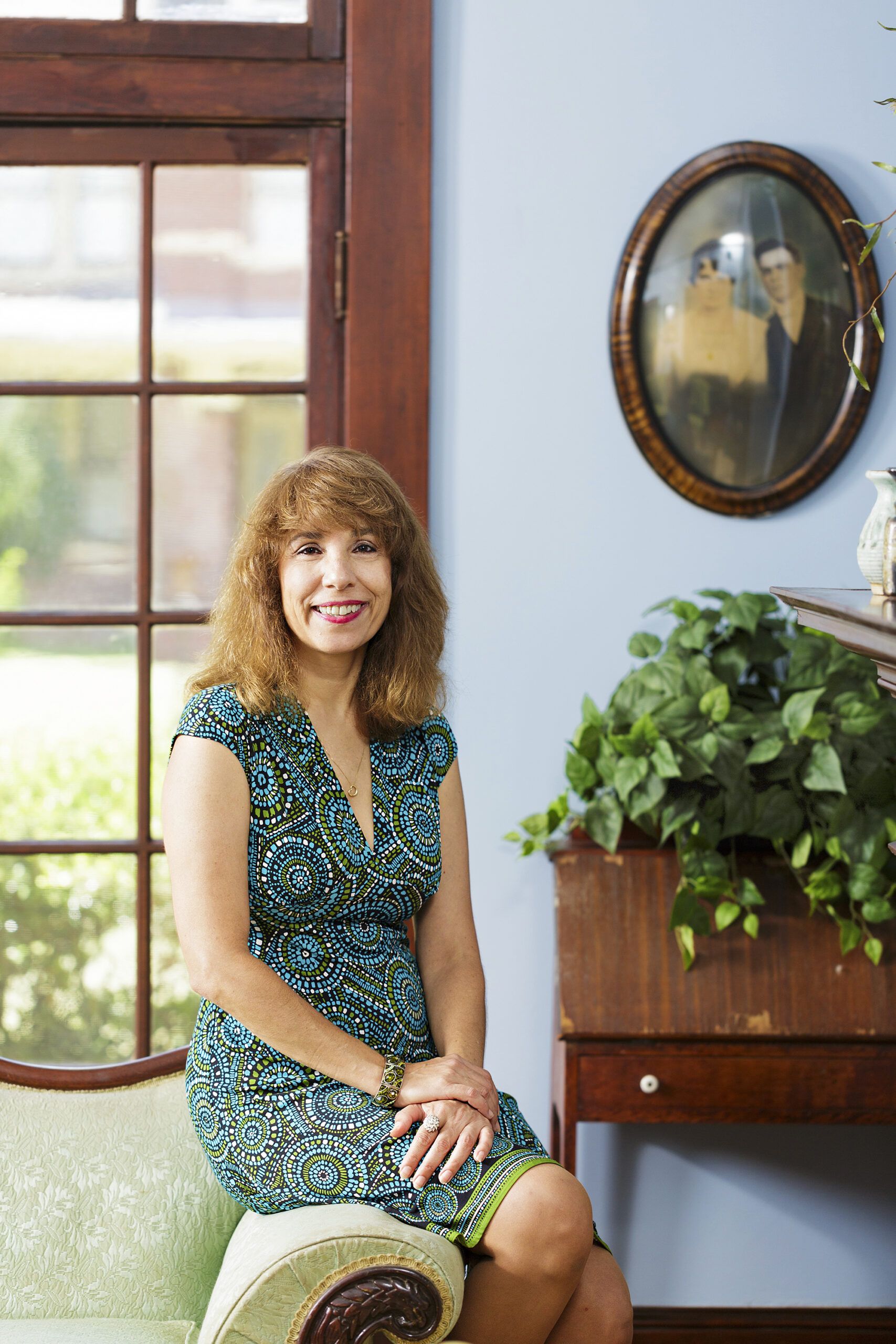 "I feel very proud of how the room turned out, and happy that I'm now one step closer to my goal of bringing this old home back to life. I knew when I purchased the house that there was something special about it, but I never suspected how much I would enjoy seeing the results of my hard work."
Shown: Rita relaxes in her living room.
Lessons Learned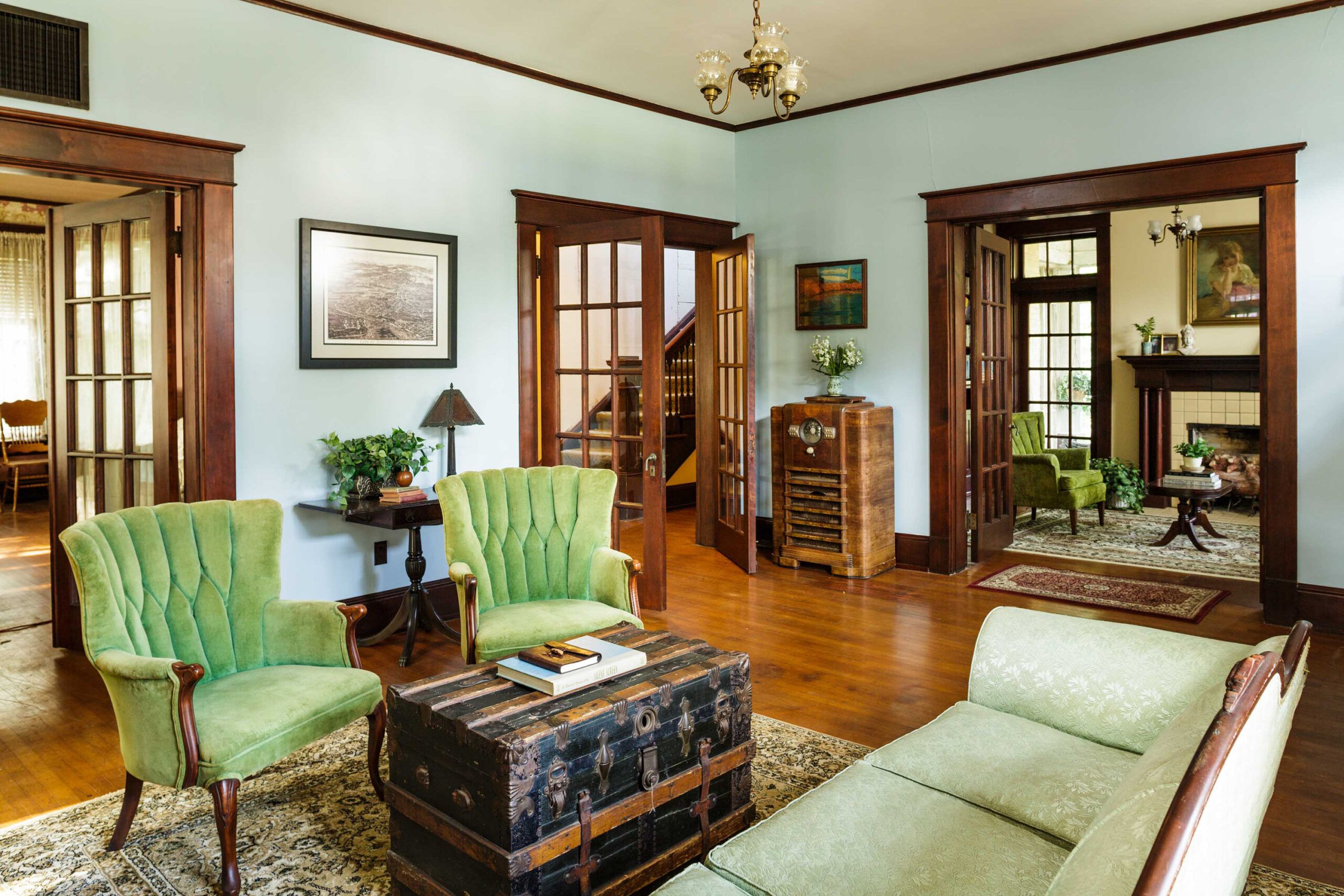 Hardest thing I did: Mudding and sanding the ceiling. It required more endurance than strength; holding up my arm while standing on a ladder was challenging. It took me a long time to get that part of the project done. I was only able to do an hour or so of work on it a day.
What I learned: How to strip wall paper, how to prep the wall, and how to repair it. I am especially proud that I learned to mud and tape the walls. Since that project, I've done two more rooms by myself. Finally, I learned how rewarding doing this work is. Easy? No. Fun? Questionable. Satisfying? YES!
Hack: Overall the wood trim was in pretty good shape but there were areas that needed attention, especially the base molding. For those repairs, I lightly sanded the area with a 120-grit sandpaper and then applied a fresh but spare coat of stain and blended it into the unaffected wood surfaces. The surfaces were then treated with a wax coating. It took about nine hours to complete.