Colonial Roots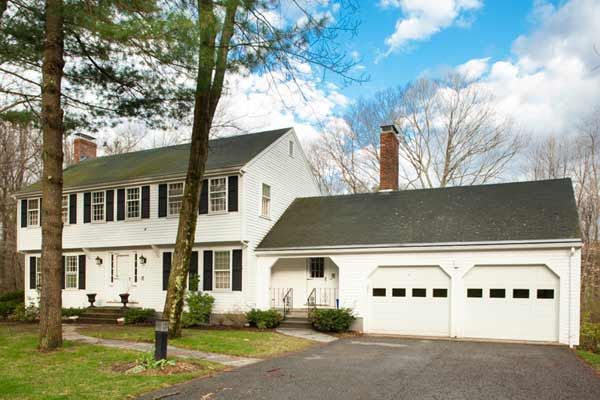 After a move back from Miami, homeowners Jody and Jeremy Kieval settled in the Boston suburb of Lexington, renting in the neighborhood for two years before buying this house in 2011. An over-the-garage addition to the Kieval's 1966 Garrison Colonial will add 1,000 square feet of living space. The front of the house will be outfitted with a farmer's porch and a new walkway and mudroom.
New episodes featuring the Lexington Colonial House begin airing in January on PBS and on thisoldhouse.com. Check local listings for show times in your area.
Homeowners: Family of Five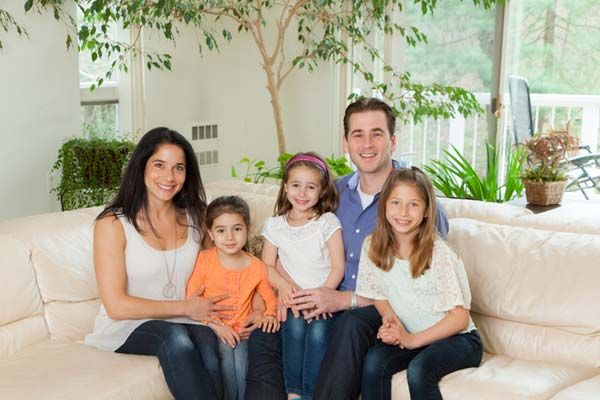 The Kievals, who have three young girls, wanted to live in the space for a while to get a feel for it. Now they're ready to undertake the renovation their home needs.
Backyard: Scenic Surroundings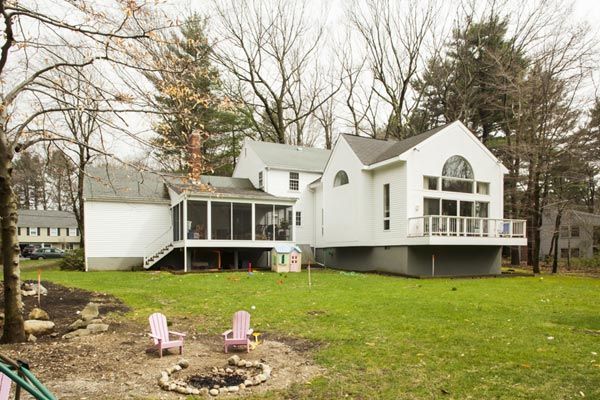 A new three-season porch and an expansive Brazilian-hardwood deck on the back of the house will allow the family to enjoy the views of the adjacent protected wetlands.
Sunroom: Bright Breakfast Area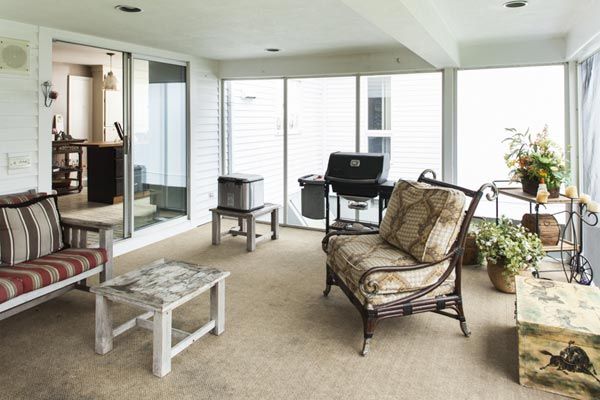 The new kitchen and breakfast area will overtake the existing sunroom, which overlooks the backyard.
Dining Area: Wasted Space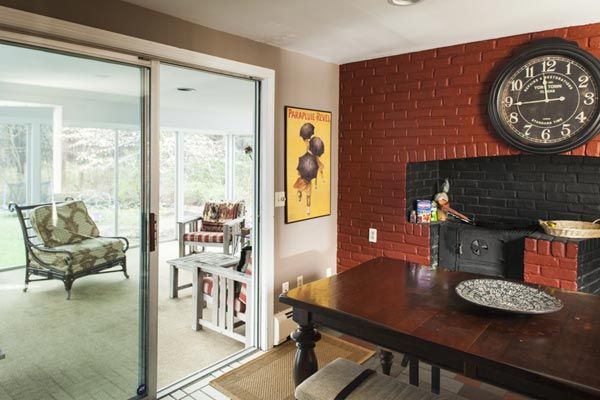 A dining area in the kitchen features an odd fireplace-and-indoor-grill combination, which the Kievals rarely use. The massive brick structure, along with the chimney, will be removed for the kitchen renovation.
Kitchen: Cramped Quarters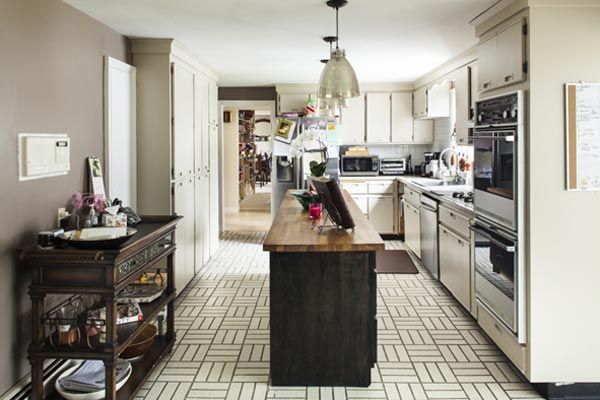 Jeremy is an avid cook, so updating and expanding the couple's kitchen is a must. In addition to new cabinetry and finishes, professional-grade appliances are high on his wish list for the new space.
Great Room: 1980s Addition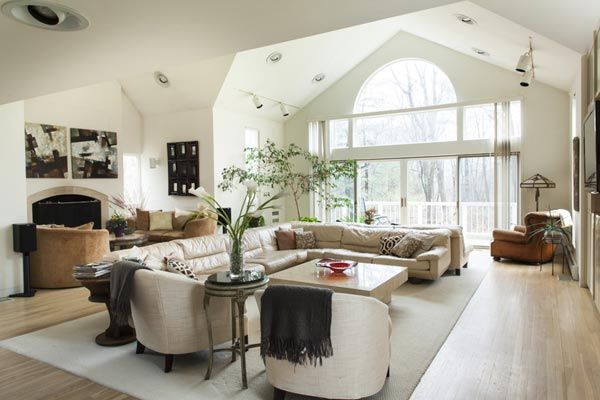 The sprawling great room is painfully dated and, despite its cavernous size, lacks functionality. A large wrought-iron chandelier will be added to balance the scale, the recessed eyeball can lights will be replaced, and the room will get new furniture and an entertainment center.
First-Floor Play Area: Separate Play Space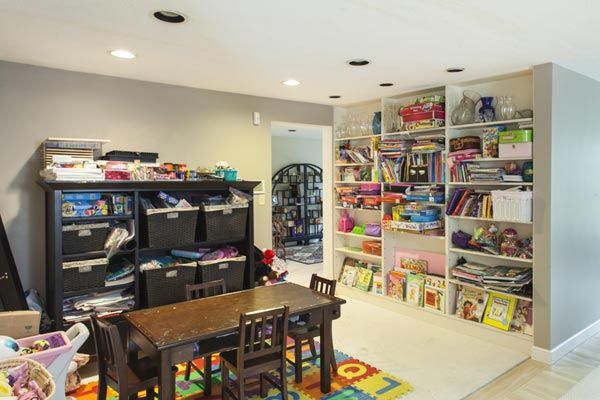 The girls' play area, which engulfs a large portion of the first floor, will eventually be relocated to the basement.
Mudroom: Stop And Drop (Dirty Clothes)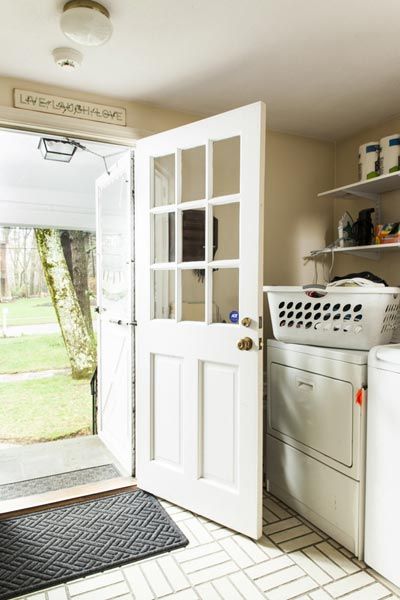 With three growing girls in the house, can you ever have enough laundry space? Here in the mudroom, a stackable washer and dryer will supplement the full-fledged laundry room going in the addition above the garage.
Upstairs Bath: Crowded Space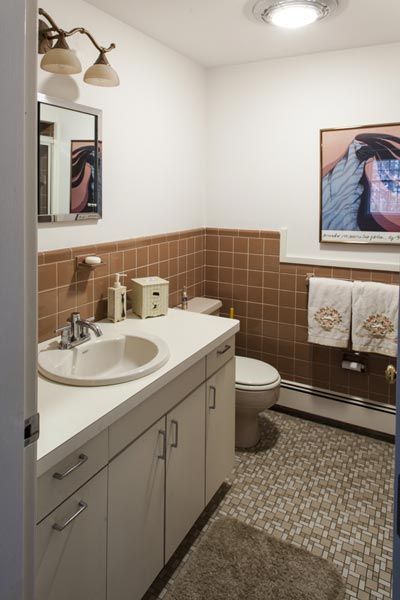 Currently, all three girls share this small second-floor bathroom. The addition over the garage will include a full bath with an adjoining vanity room outfitted with an extra sink, nestled between the new bedrooms.
Bedroom: Cramped Sleeping Quarters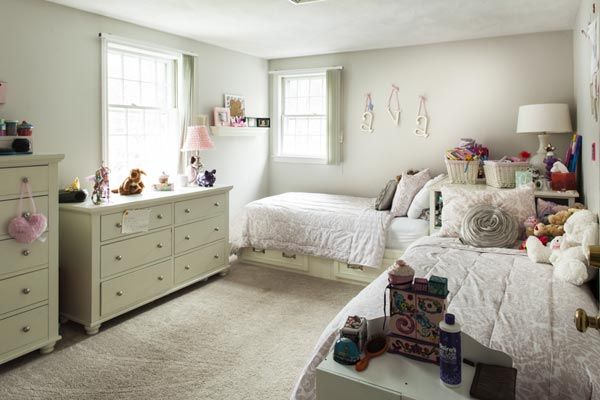 The youngest two Kieval girls share this second-floor bedroom. The renovation will leave them with separate sleeping quarters, joined by a common hallway.