The Zero-Turn Advantage
Simply put, a zero-turn riding mower is a mower with a turning radius that is effectively zero, allowing for quick, sharp turns. Couple that maneuverability with the zero-turn's ability to get into tighter spaces, it can navigate obstacles with ease, and cut so closely as to just about eliminate the need for trimming.
Lay of the Land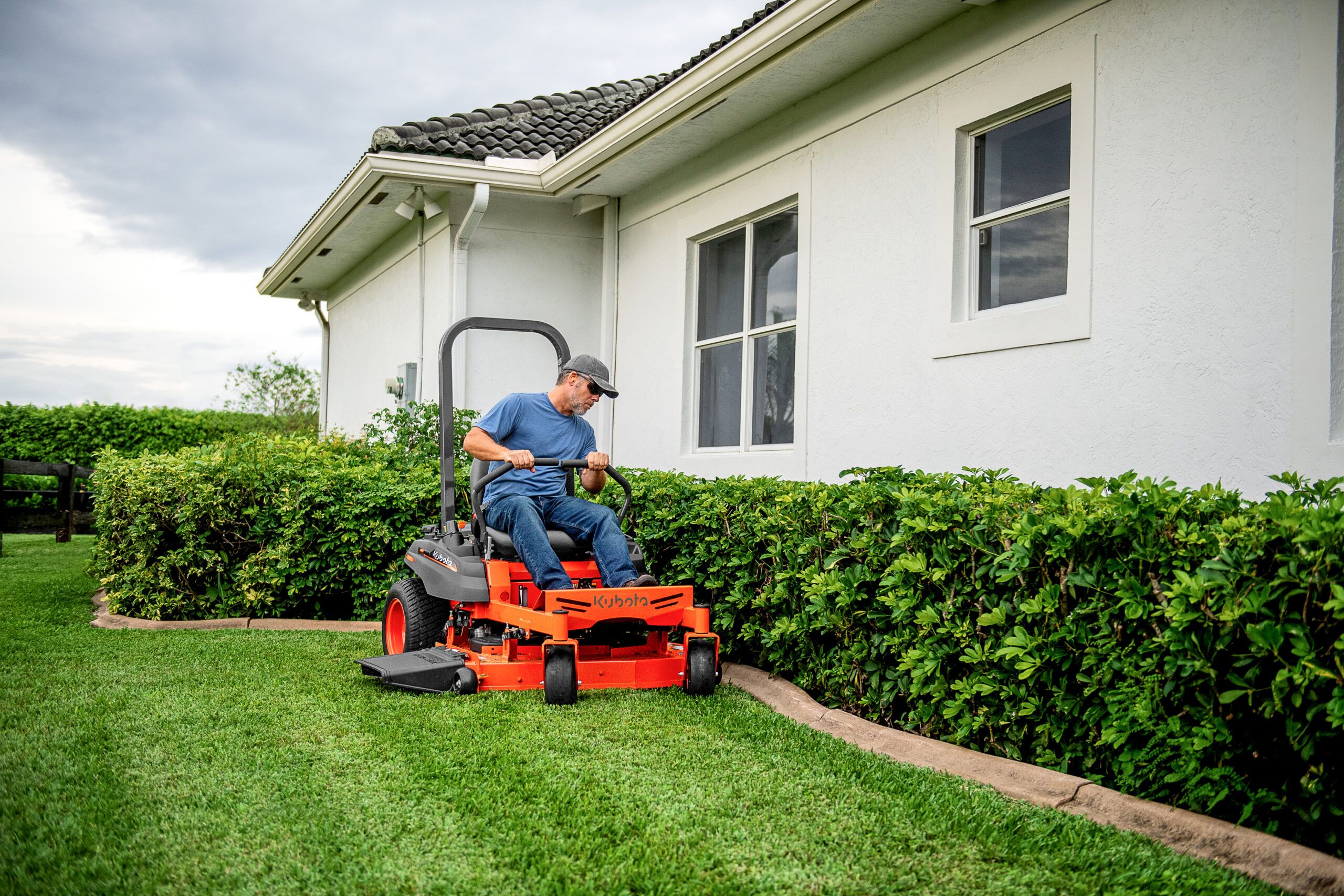 If your land is between 1-5 acres, fairly flat terrain, and features obstacles like trees, shrubs, and planters, a zero-turn might be right for you.
Steering Smarts
Unlike a standard steering wheel, zero-turn mowers employ lap bars or dual operation levers. This might take a bit of getting used to, but once you get the hang of it, you'll appreciate the smooth, precise control you'll have for delicate trimming and work around trees and flowerbeds. Kubota welcomes prospective buyers to try before buying; click here to find a dealer near you to setup a test drive or demo.
Why Go Low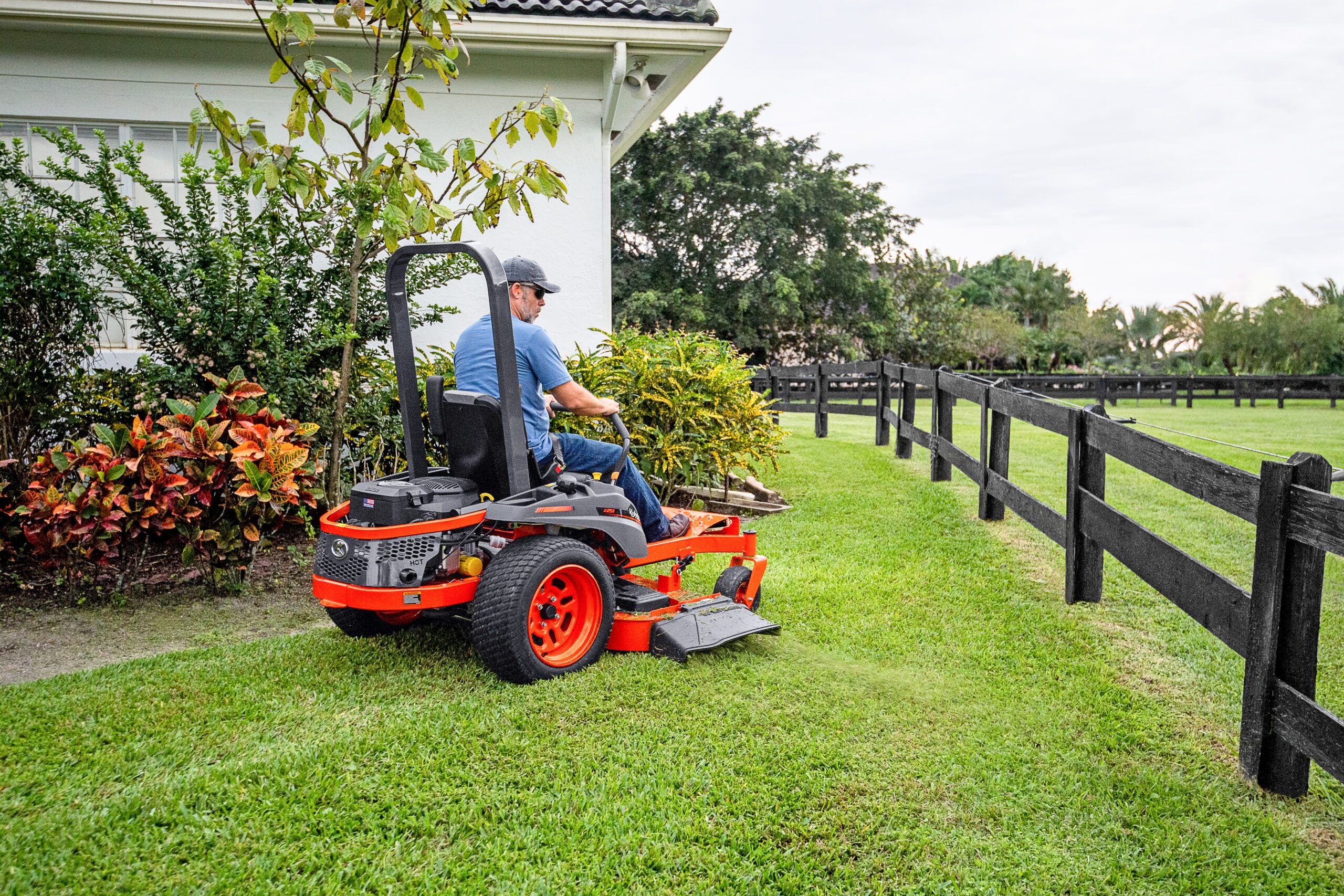 Look for large rear tires; low profile tires improve both traction and performance. But they also provide better weight distribution to help protect your lawn.
Pro-level Performance
If you want a professional looking lawn, precision, agility, and power, Kubota's Z200 Series zero-turn is homeowner-friendly and affordably priced, with the cutting-edge performance of pro-level machinery. The Z200 is equipped with a rugged transmission that delivers outstanding power and operational efficiency.
The Z200 deck's 5-inch-deep design and high blade-tip speed allows more airflow through the deck, enabling a higher quality cut at a faster speed, delivering an even discharge of clippings. The patented K-Lift (standard on KH and BR models) mechanical one-push deck lift pedal and dial cam allows the operator to adjust to a wide range of cutting heights in quarter-inch increments from 1.5 to 4.5 inches, for a superior, even cut on a variety of turf types.
Comfort Counts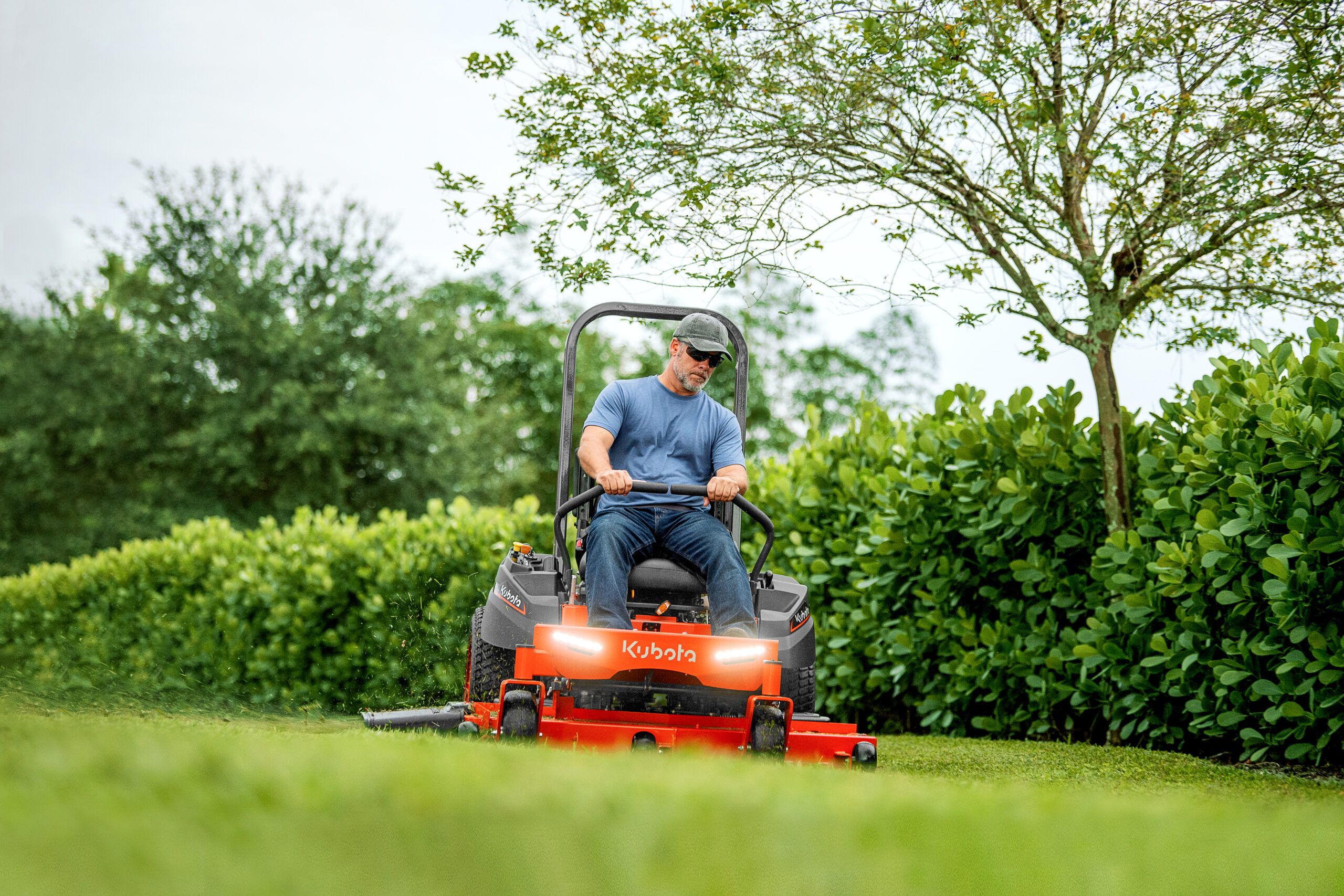 Consider how often you'll be in the driver's seat; if you've got a lot of lawn, you're likely to spend a lot of time there. Look for an operating platform that's easy to enter and exit. The Kubota Z200 Series features a new deluxe, cushioned high-back seat with up to 6 inches of horizontal adjustment so you can feel completely secure and in control. The wide foot pan with plenty of legroom, multiple storage compartments, ergonomic control panel, and cupholders all contribute to maximum operator comfort.
Seek Out Safety
Safety is key, especially when it comes to machinery, and the Kubota Z200 Series is designed with operator safety in mind. Its low center of gravity increases stability, and standard safety features include a roll-over protective structure (ROPS), retractable seat belt, a flexible spring-loaded plastic discharge shield and four safety interlocks. LED headlights (standard on KH models) add increased operator visibility.
From the comfortable, ergonomic design to the style and convenience, the Kubota Z200 Series is designed to make mowing as quick and easy as possible. For more information, visit KubotaUSA.com/Mowers.