Affiliate Disclosure:This Old House's Reviews Team is committed to delivering honest, objective, and independent reviews on home products and services. To support this business model, This Old House may be compensated if you purchase through links on our website.
Thinking about remodeling your kitchen or bath this year? We've rounded up 31 of our favorite products from the 2020 KBIS show.
Top Kitchen & Bath Trends and Products
1. Timeless profile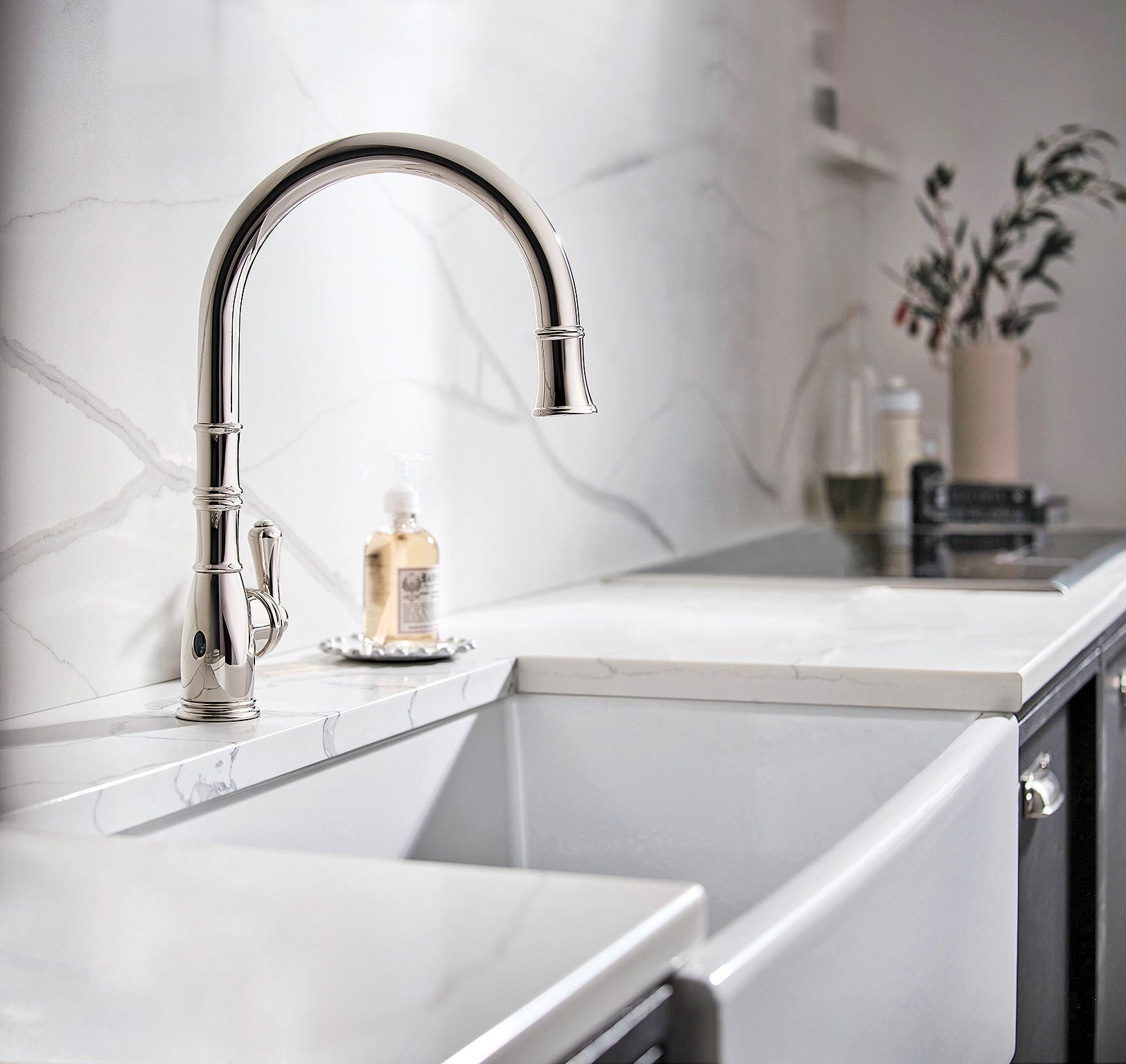 A handsome marriage of form and function, this top-of-the-line gooseneck faucet has deft details, a high-shine finish, a pull-down spray, plus a motion sensor for hands- free operation.
Perrin & Rowe Georgian Era Touchless Pull-down Faucet in chrome, $1,358; House of Rohl
2. Clean slate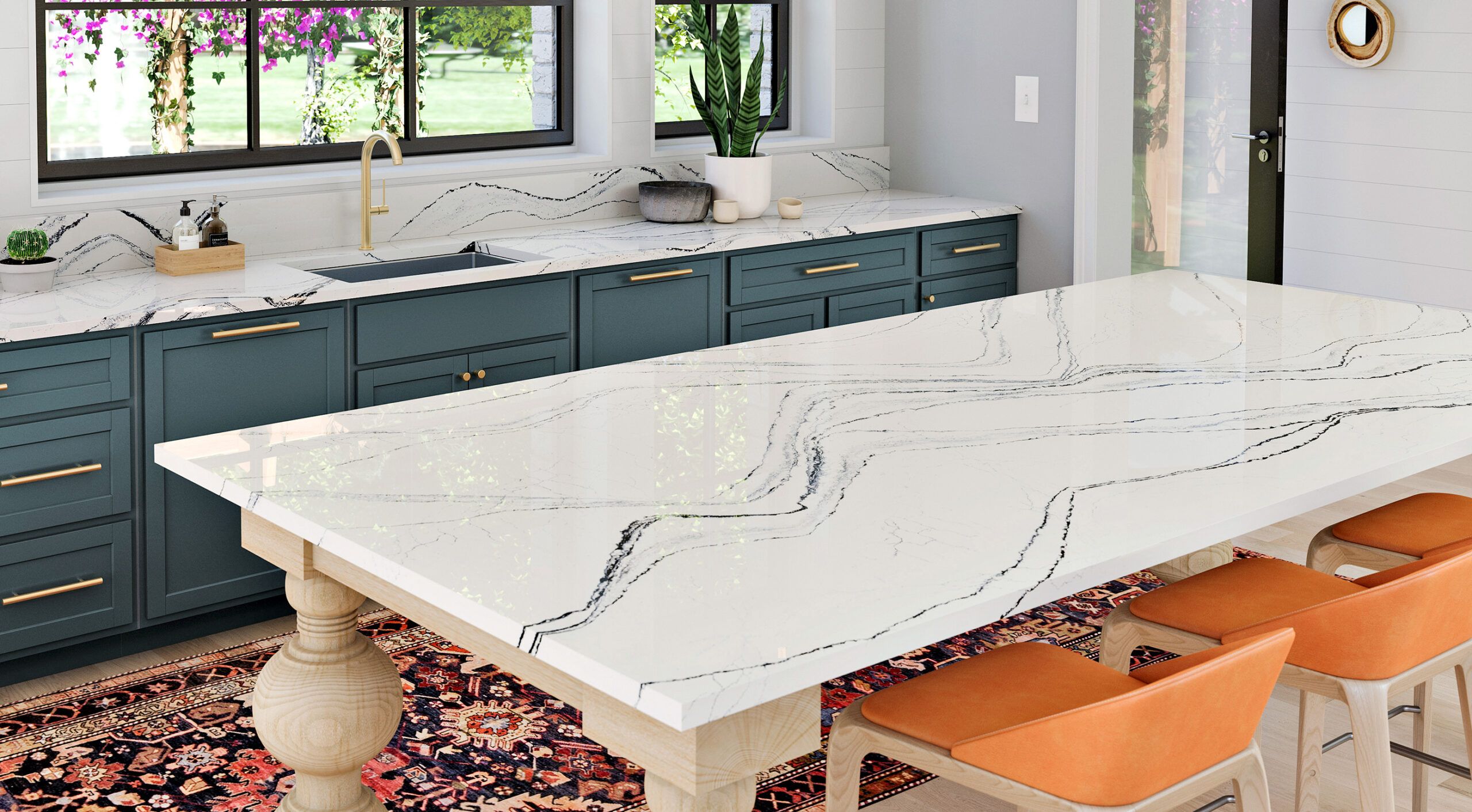 Counters made from quartz and resin look good for years with minimal fuss. This gold-flecked slab's on-trend blue, gray, and charcoal veining is randomly patterned, easing installation.
Portrush Quartz, from $110 per square foot (uninstalled); Cambria
3. Rainforest mist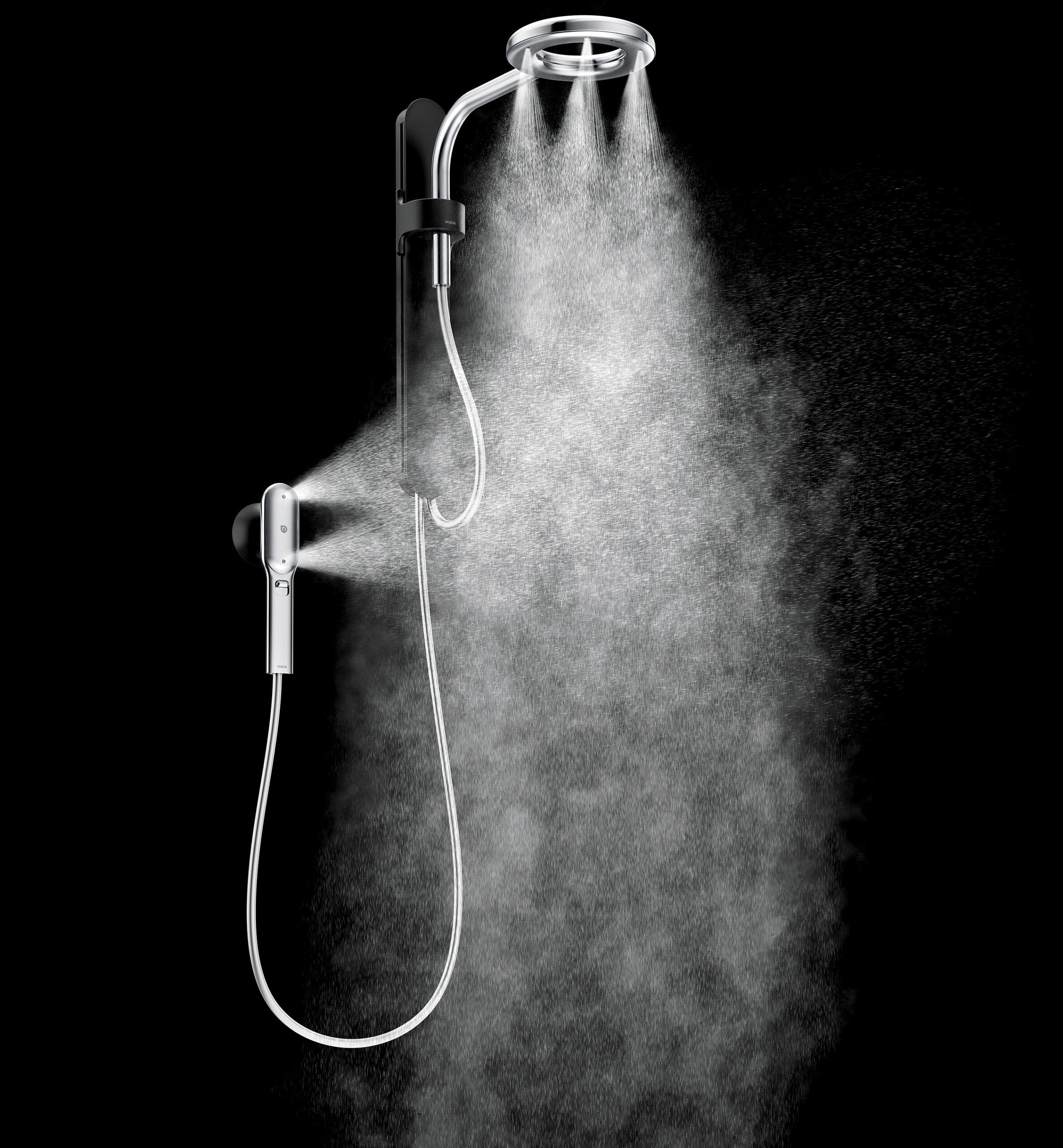 Save water and get soaked with a cloud of aerated droplets via this showerhead and handshower combo. A DIY install, it channels just 1.7 gallons per minute when both are in action.
Nebia by Moen Spa Shower in chrome and white, $258; Moen
4. Sleek cold storage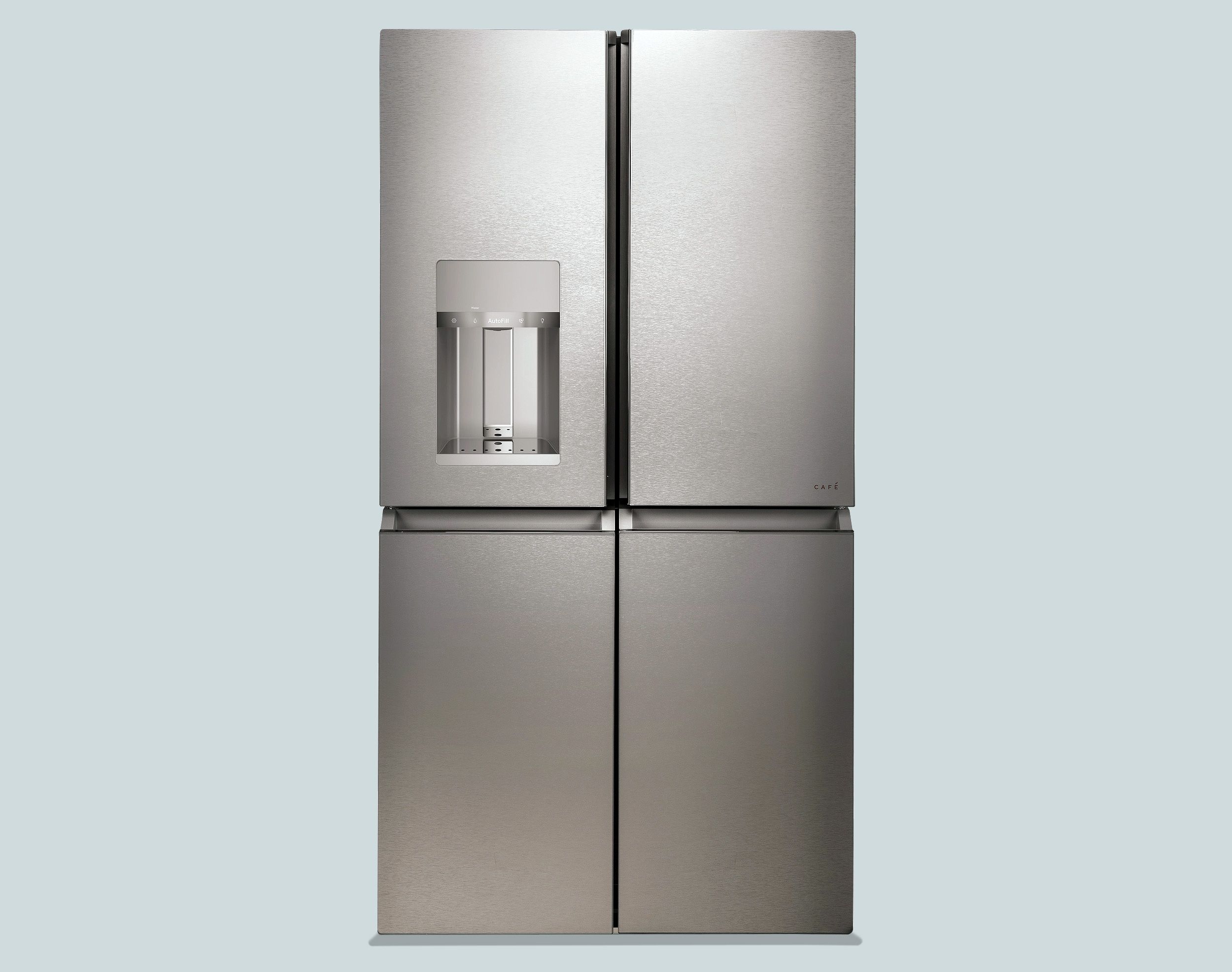 A glass-over-platinum finish makes this amenity-filled four-door fridge easy to clean and easy to love. And it fits inside a standard 70-inch cabinet—a first for four-doors in the U.S. Three of the four compartments can be set for frozen or fresh foods, even wine.
CAFÉ Modern Glass Quad Door Refrigerator, $4,399; Café Appliances
5. Cocktail class
In need of a new icebox? Consider the hard spheres coming out of the freezer drawer in this new line of Alexa- and Google Assistant-enabled refrigerators. Crushed and cubed ice, plus auto-measured water, still shoot through the door.
LG InstaView Refrigerator with Craft Ice, from $3,499; LG
6. Give this light a bath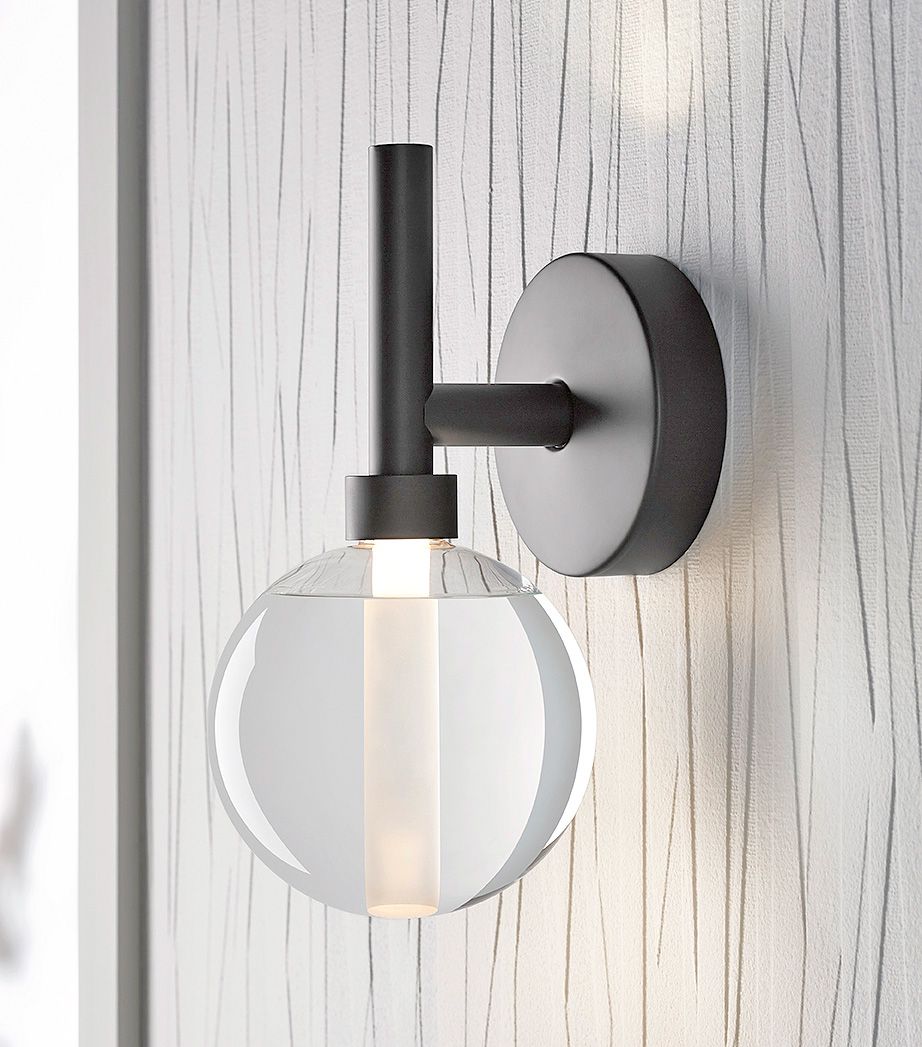 This dimmable LED sconce can be installed globe up or down to illuminate a vanity. Fill it with distilled water, as reckless as that sounds, and the light reflects throughout the space.
Components Lacemaker Sconce, $666; Kohler
7. Hello!
When the rest of the kitchen is cool white, it's nice to give the sink a little presence. This latest one in an enduring line of basins made from natural quartz and UV-stable acrylic resins comes in a color good enough to eat.
Quartz Luxe Sink in Mint Crème, from $442; Elkay
8. Deep and double ended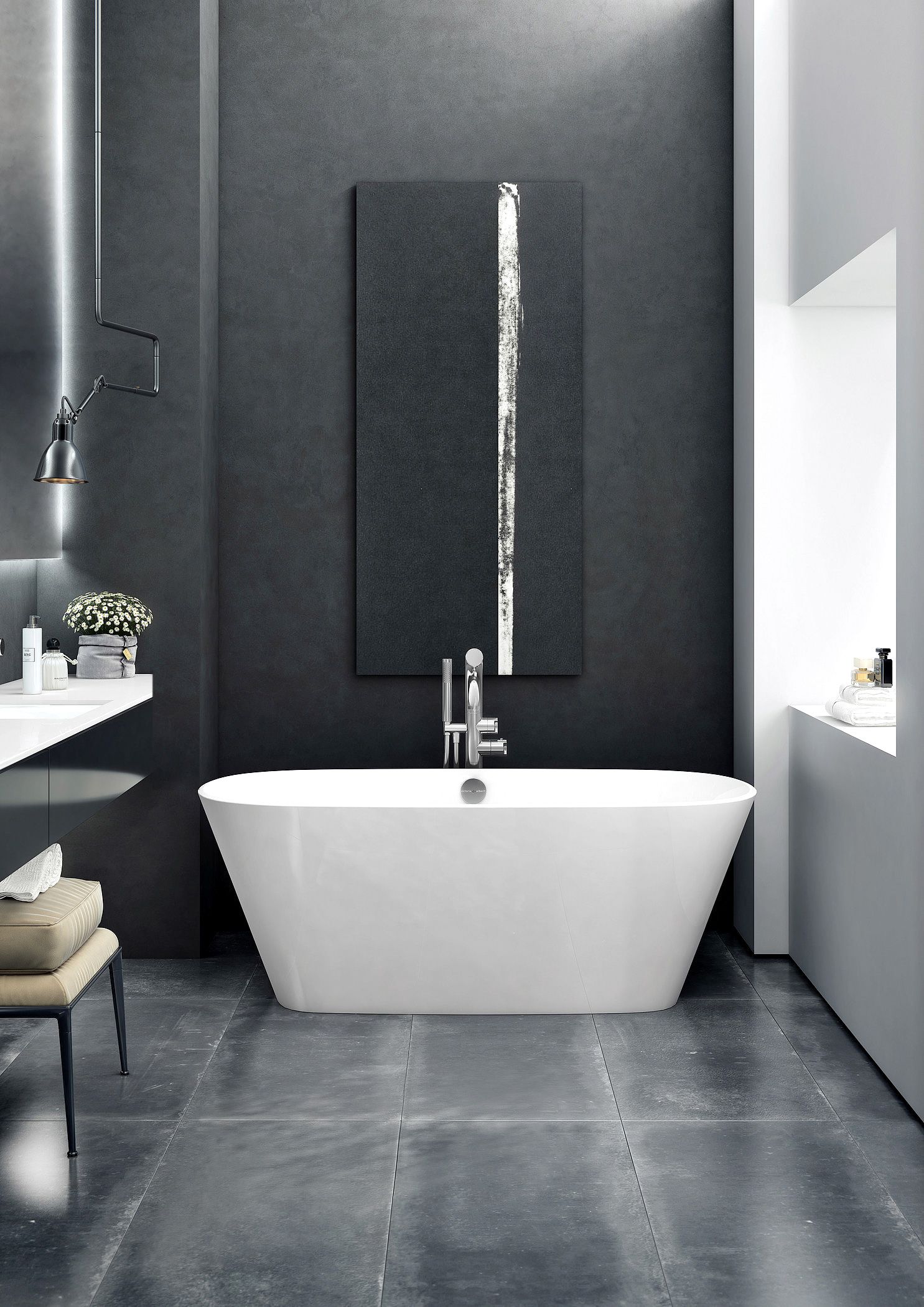 This shapely 88-gallon soaker fits in a standard 5-foot tub alcove, and its matte-white finish can add a soft counterpoint to glossy fixtures and tile. Crafted from a mix of resin and limestone, it has about half the weight of enameled cast iron.
Victoria + Albert Vetralla Freestanding Bathtub, $3,978; House of Rohl
9. Multitasking spray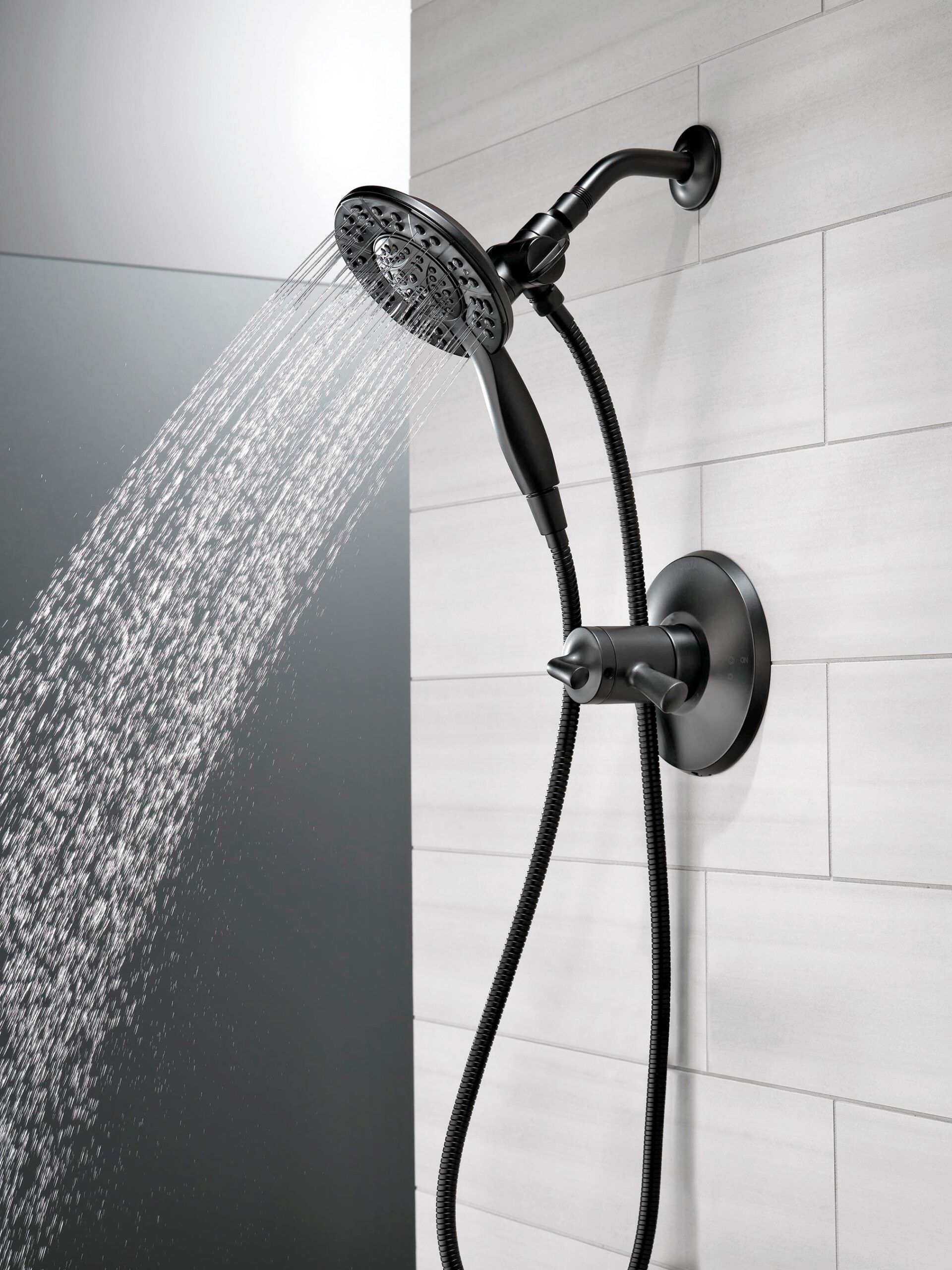 No need to toggle between the showerhead and hand- shower—the latest iteration of this two-in-one lets you use them separately or together. The nesting duo now comes in a popular matte-black finish, too.
In2ition Two-in-One Shower in Matte Black, $247; Delta Faucet
10. Cleaner machine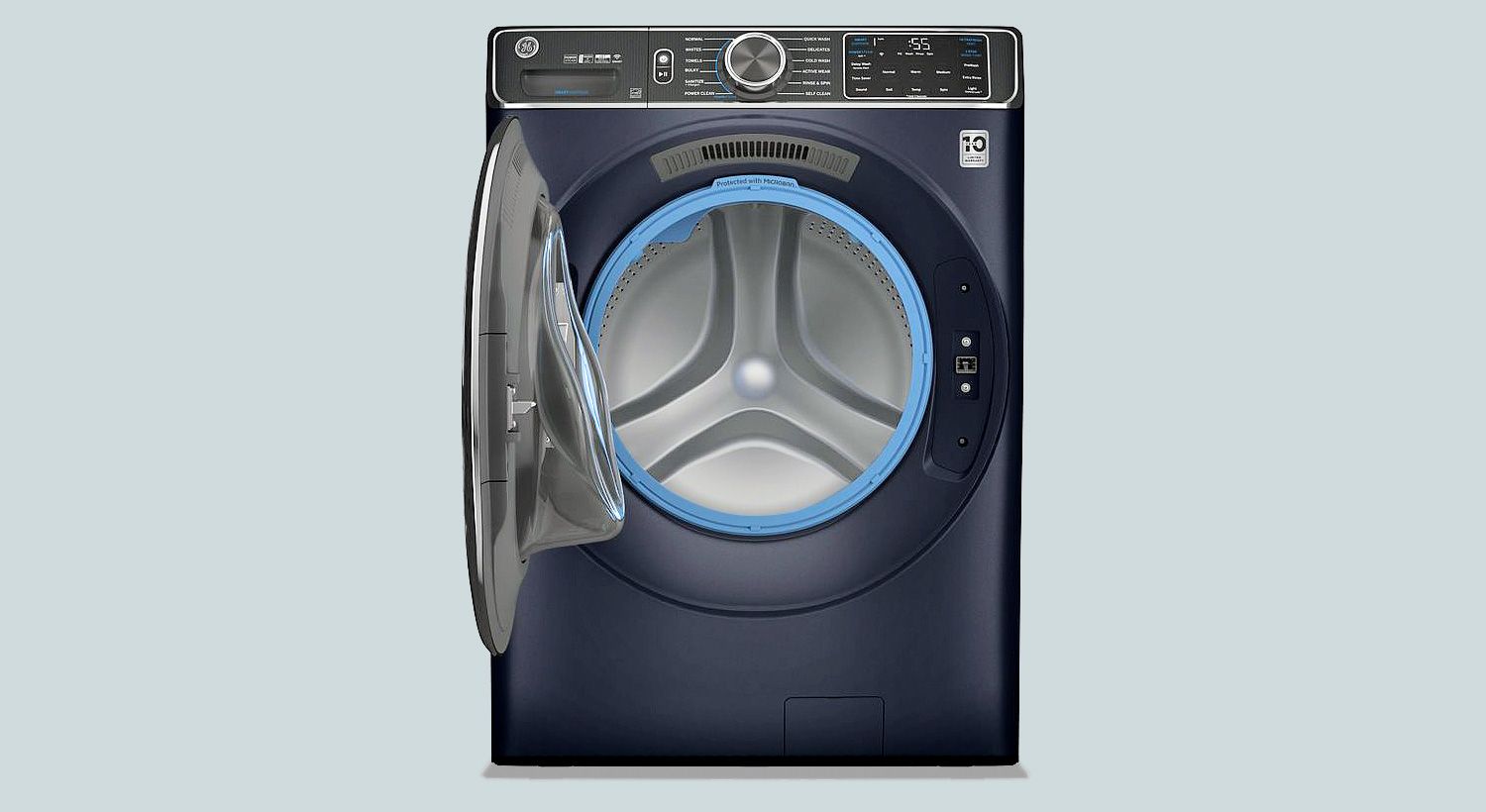 We all love a front loader, but not the bacteria and funky smells that a damp door gasket can collect. A new line of Energy Star washers tackles the issue head on, with gaskets that are angled to drain, then dried by a vent setting, and, as an extra measure, are fabricated with an antimicrobial agent that doesn't get into the laundry.
UltraFresh Front Load Washer, from $899; GE Appliances
11. Wall to wall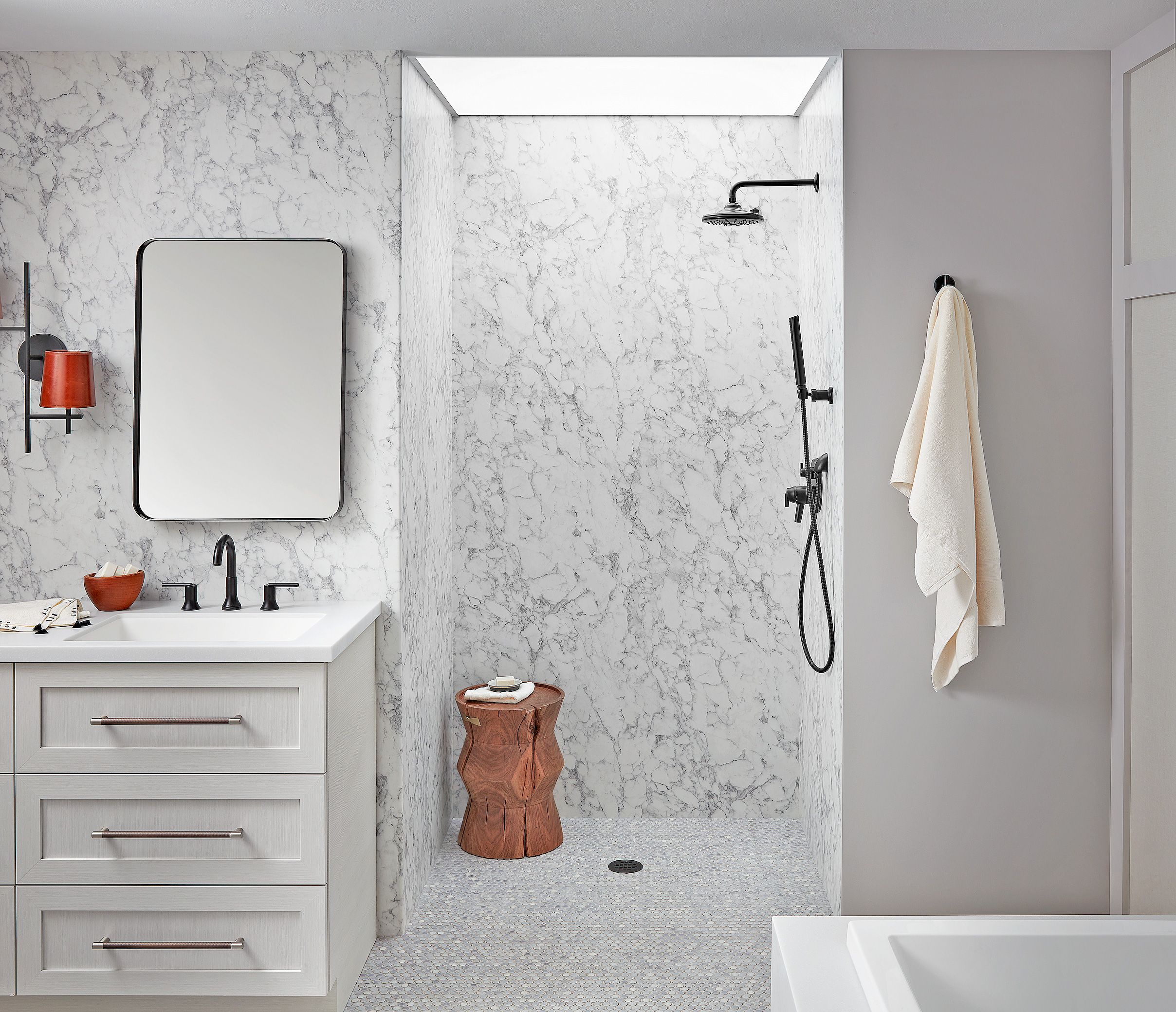 These lightweight, laminated tongue-and-groove panels mimic large marble slabs or natural woods, but are more carefree and easier to install.
Wetwall Water-Proof Core Panel System kits, from $659; Wetwall
12. Vanity, thy name is handsome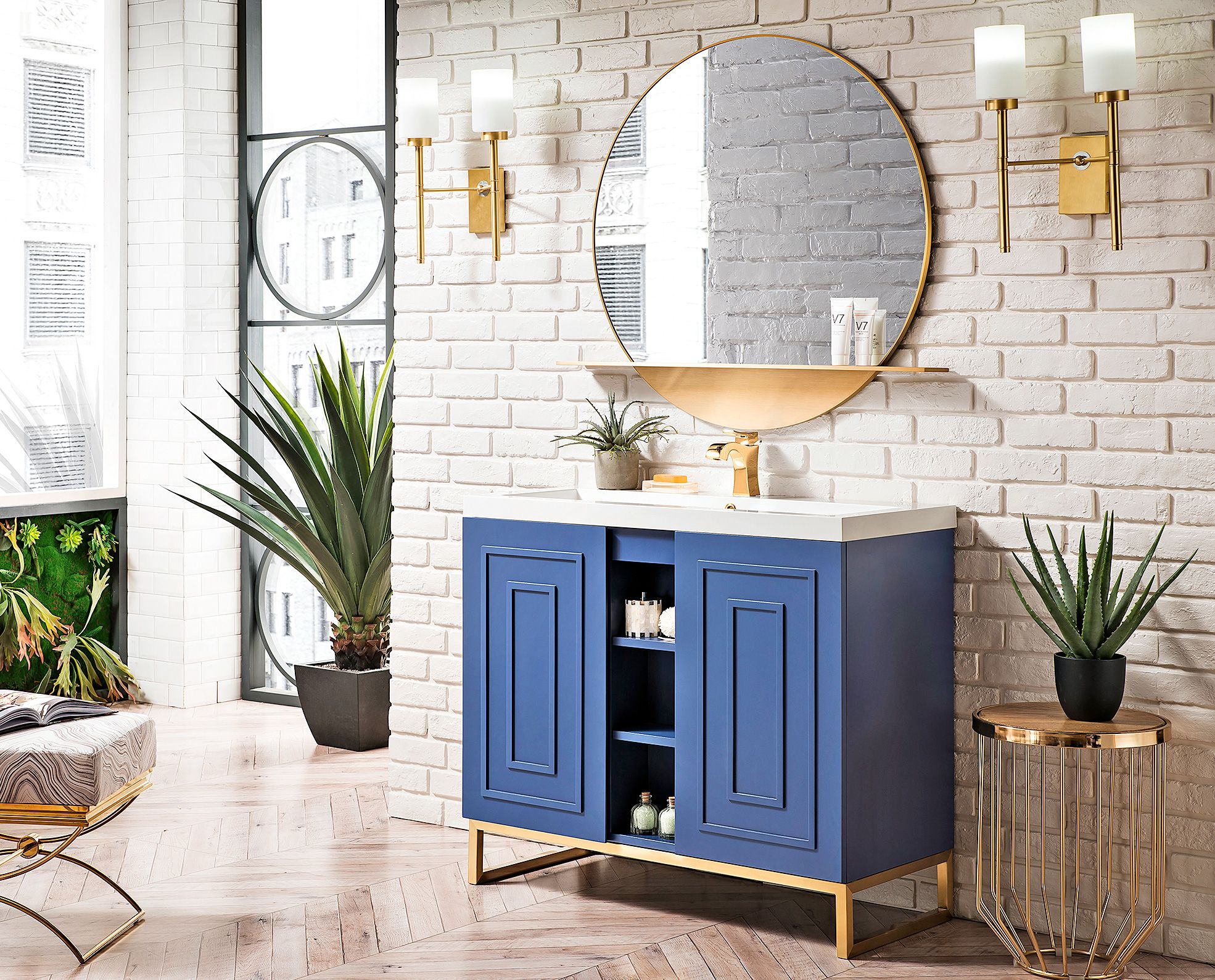 Furniture-like lines and details, including fashionably skinny gold-tone legs, give this blue-hued vanity an edgy elegance. Its doors flank three easy-access open shelves.
Alicanté 39 1/2-inch Vanity in Azure Blue, $1,915 (starting in August); James Martin Vanities
13. What's cooking?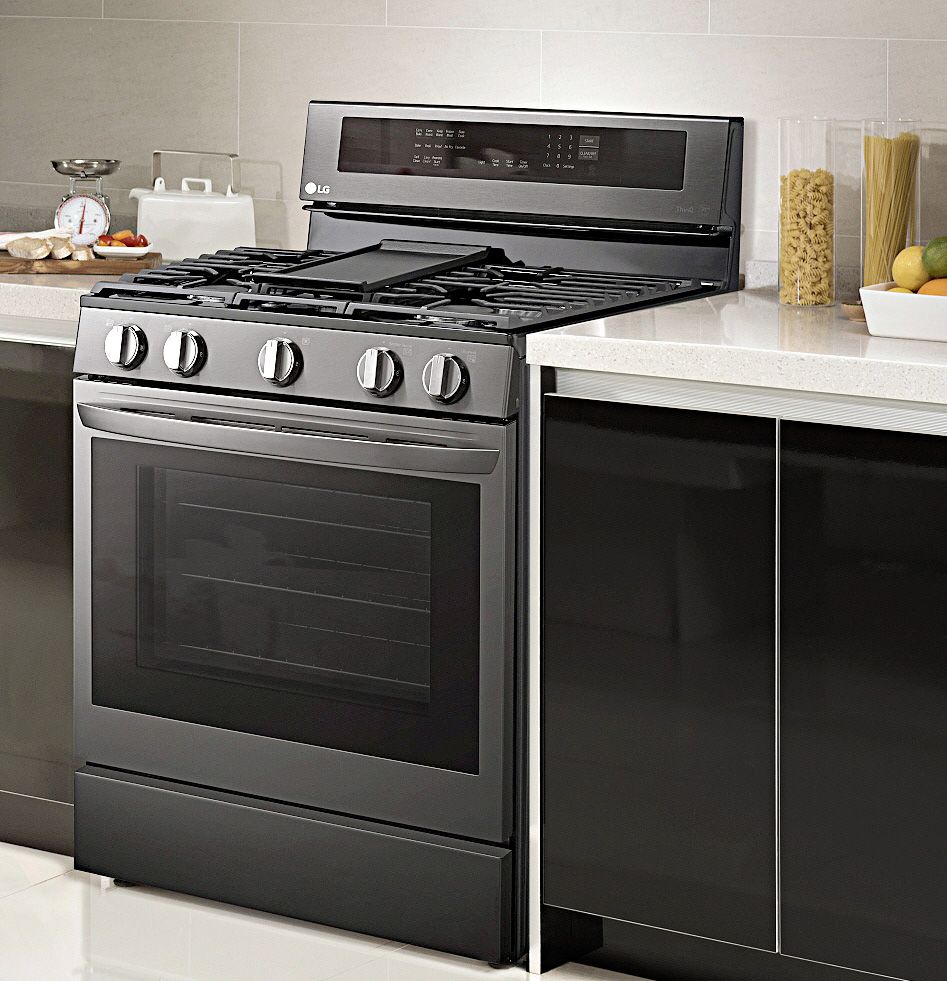 Instead of cracking open the door to check on dinner, tap twice on the window of this smart range to illuminate the action, which includes air-frying. Picture high-speed convection that produces crispy low-fat French fries and more. It accepts voice commands and downloads recipes; its apps even learn user preferences. If only it could do the dishes.
InstaView ThinQ Ranges with Air Fry, $1,099 for electric, $1,199 for gas (starting in July); LG
14. Cool accent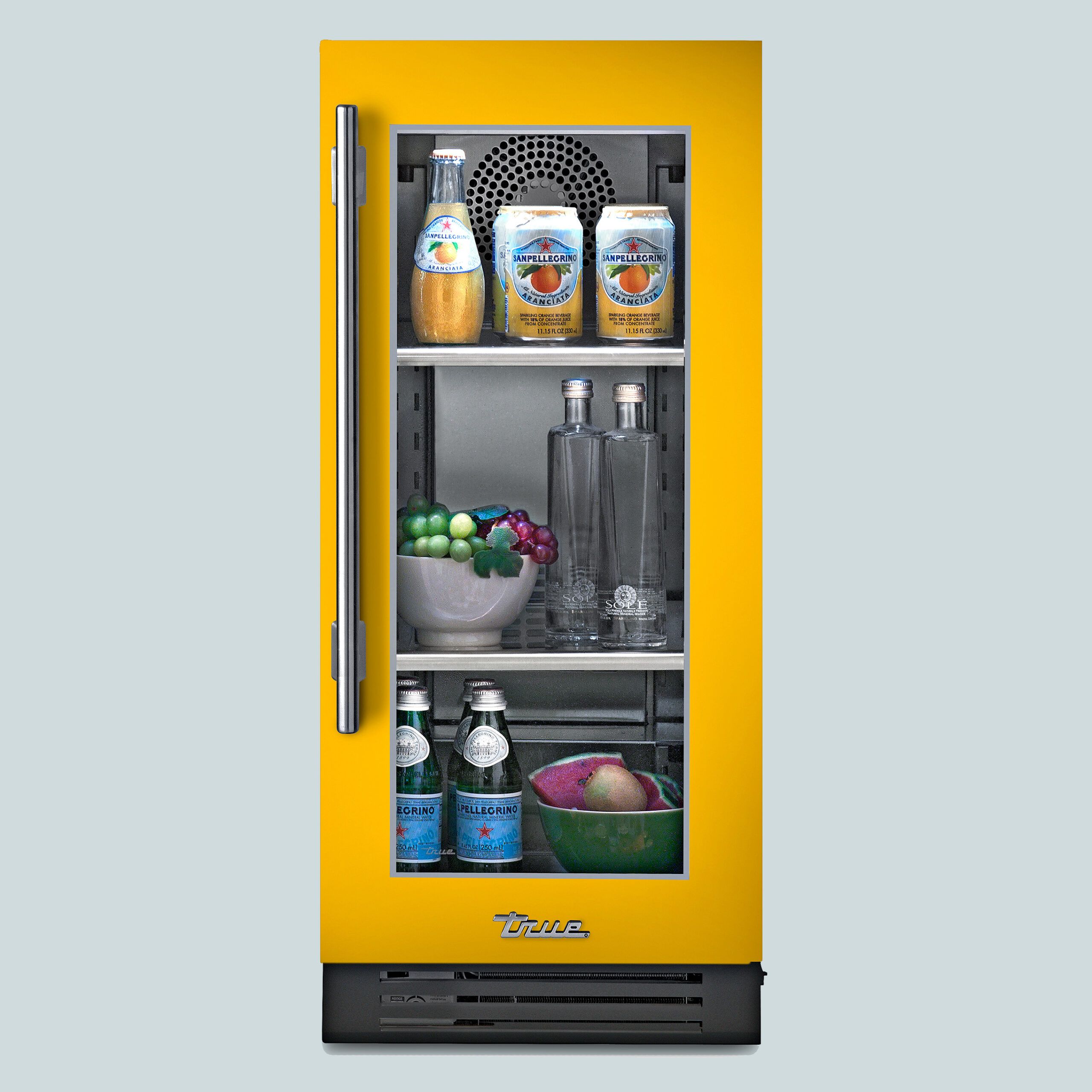 Everyone is hankering for a beverage fridge these days, and this commercial-grade undercounter helpmate now comes in a delicious custom color called Saffron. Even better, it can live outdoors as well as in, and for a very long time.
15-inch Undercounter Refrigerator, $3,894 (as shown); True
15. Strong silent type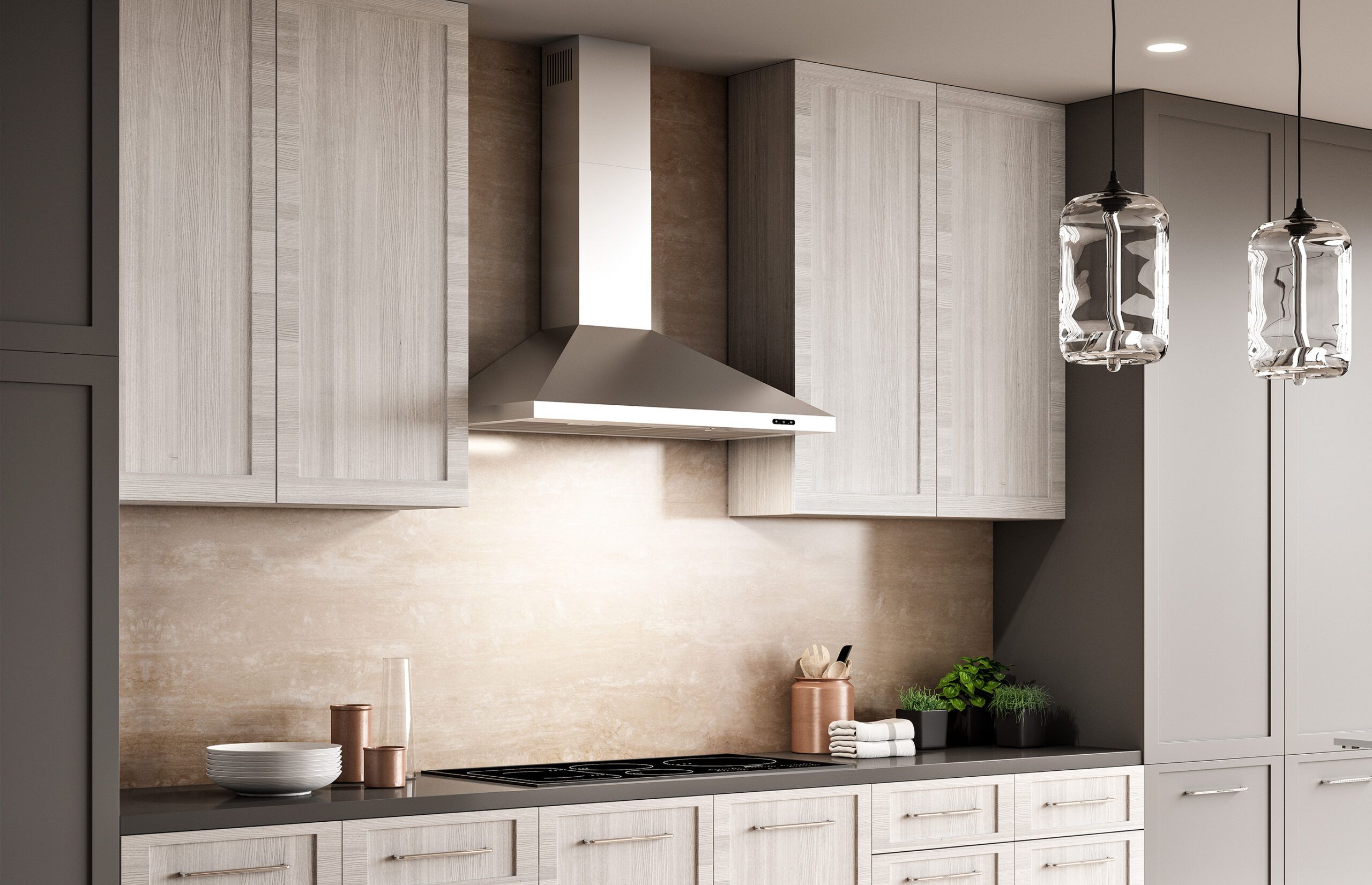 This classic chimney-style wall-mount vent hood moves up to 400 cubic feet a minute (pretty quick), with noise levels as low as 1.5 sones (pretty quiet). It comes with LED lights and dishwasher-safe filters, in stainless steel, black stainless, and white.
Broan Elite Pyramid hood, from $399; Broan NuTone
16. Low price, high style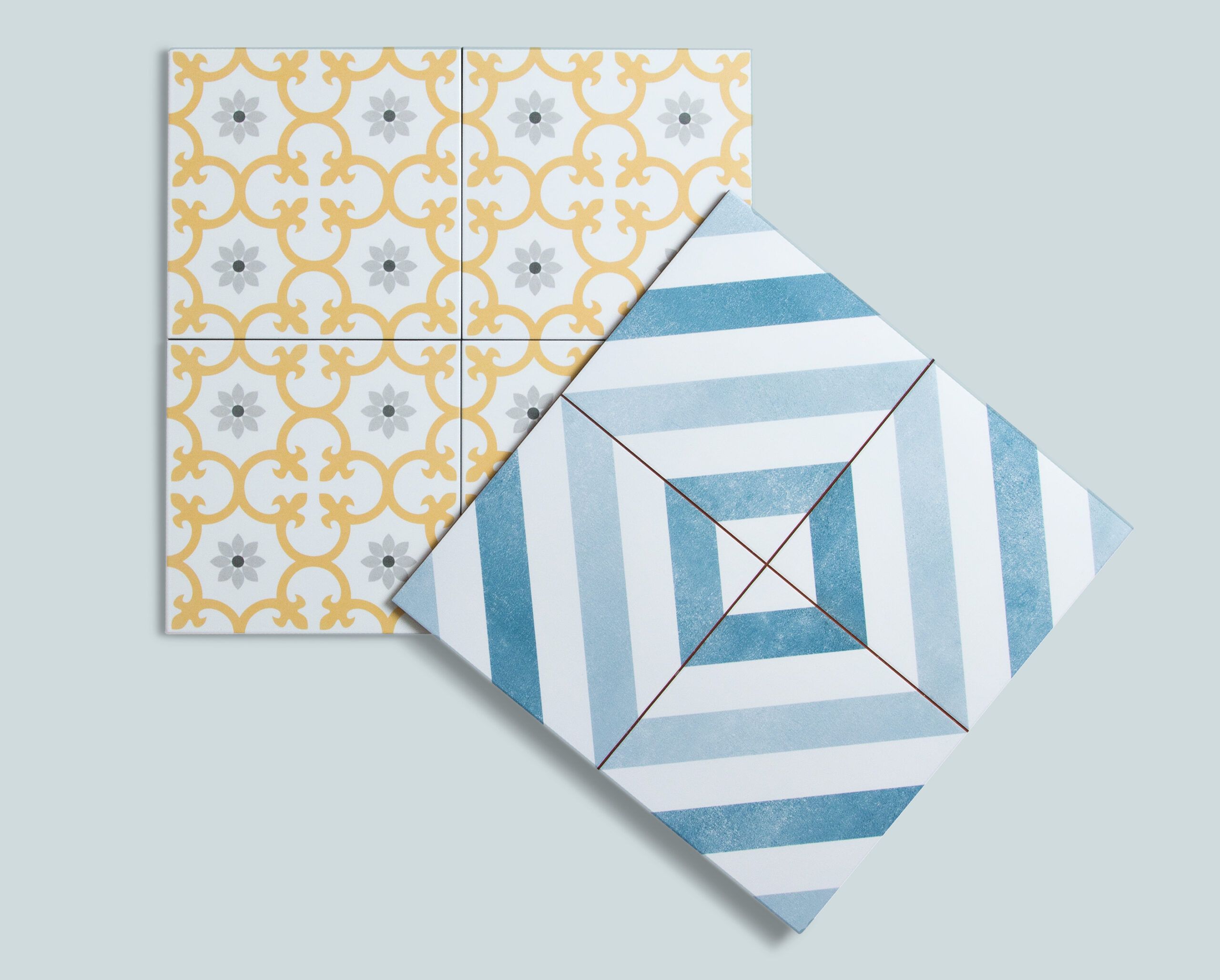 Two ceramic tile collections enliven walls and floors with the look of cement tile without the high cost—or installation hassles. Optiks has soft-blue geometrics that go down fast in slabs about 17 inches square that appear to be four grout-ready tiles. Daria's graceful florals come in 7 -inch squares in four colors, including this fresh yellow.
Merola Tile's Optiks Encaustic and Daria tiles, from $6.95 per square foot; Home Depot
17. Beacon in the night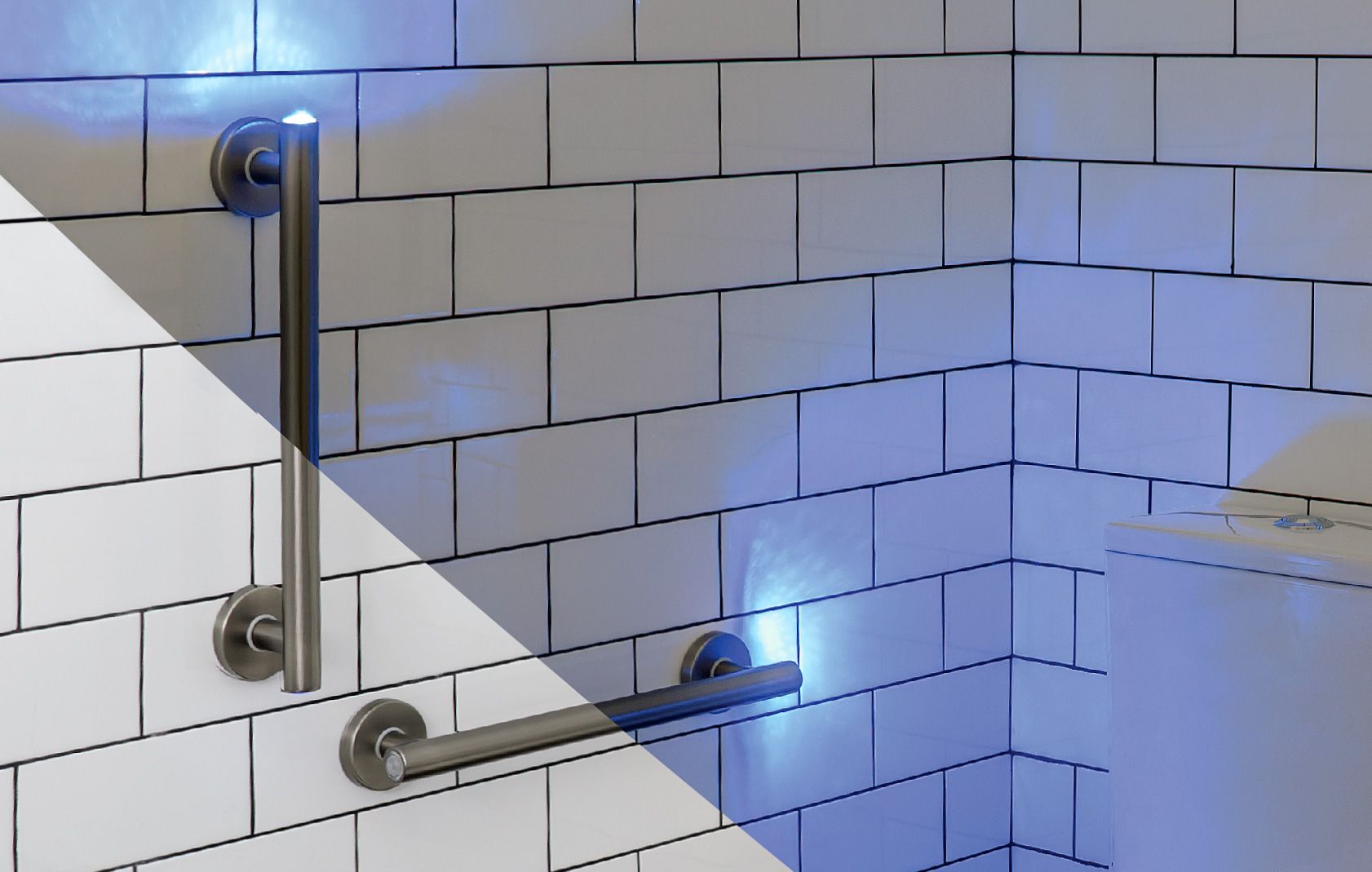 As if grab bars weren't useful enough, this stainless-steel model has a built-in, noise-
activated LED night-light. It comes in five lengths and finishes, including gunmetal (shown), stainless steel, matte black, white, and gold.
LED Night Light Grab Bar, from $70; Evekare
18. Glass act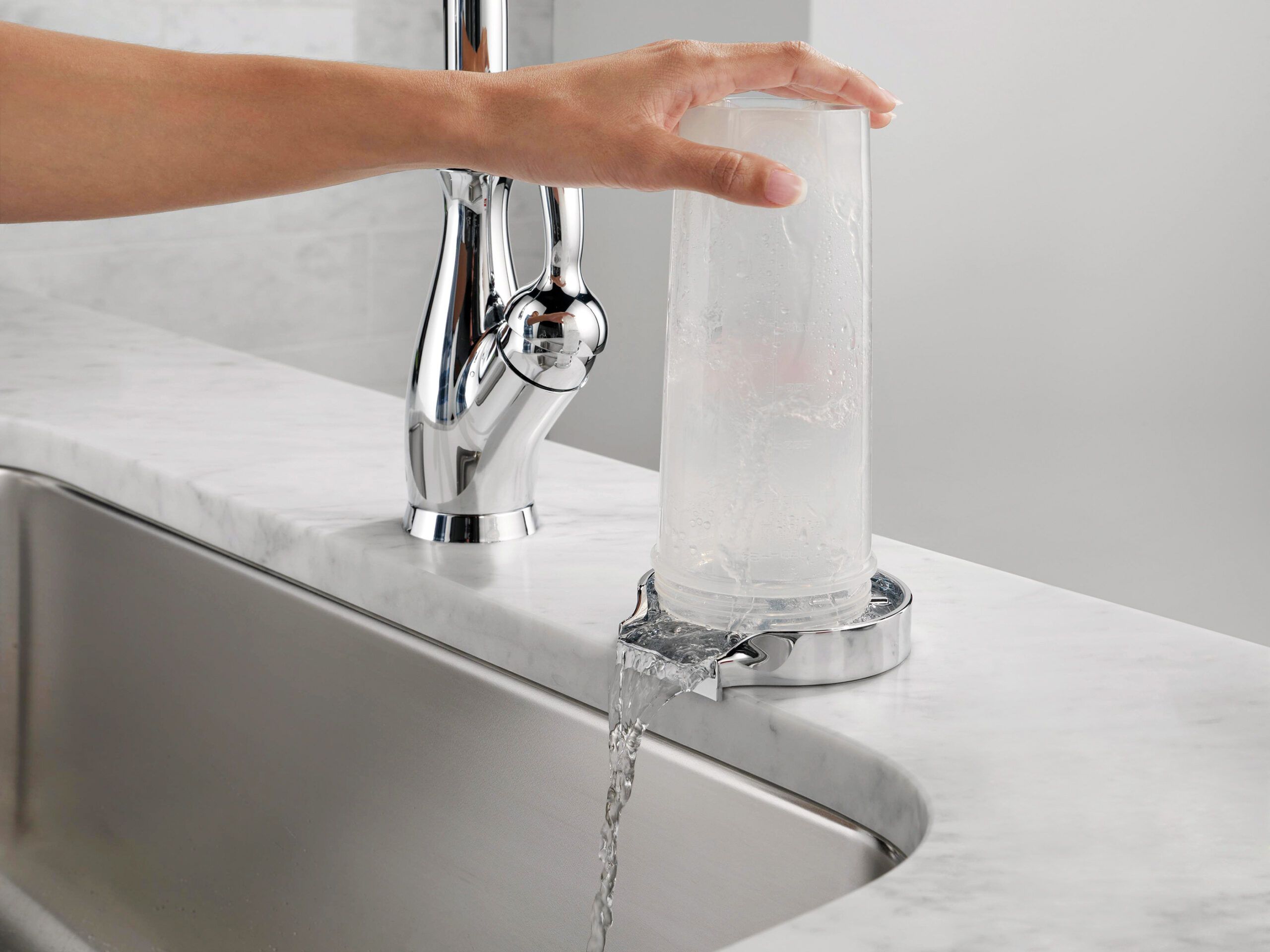 Borrowing from baristas and barkeeps, this nifty device blasts lipsticky goblets, hard-to-clean water bottles, and more with high-pressure jets of water that drains back into the sink. All that's needed: a soap-dispenser-size countertop hole and a tie-in to the undersink water line.
Glass Rinser, $149; Delta Faucet
19. Fast and affordable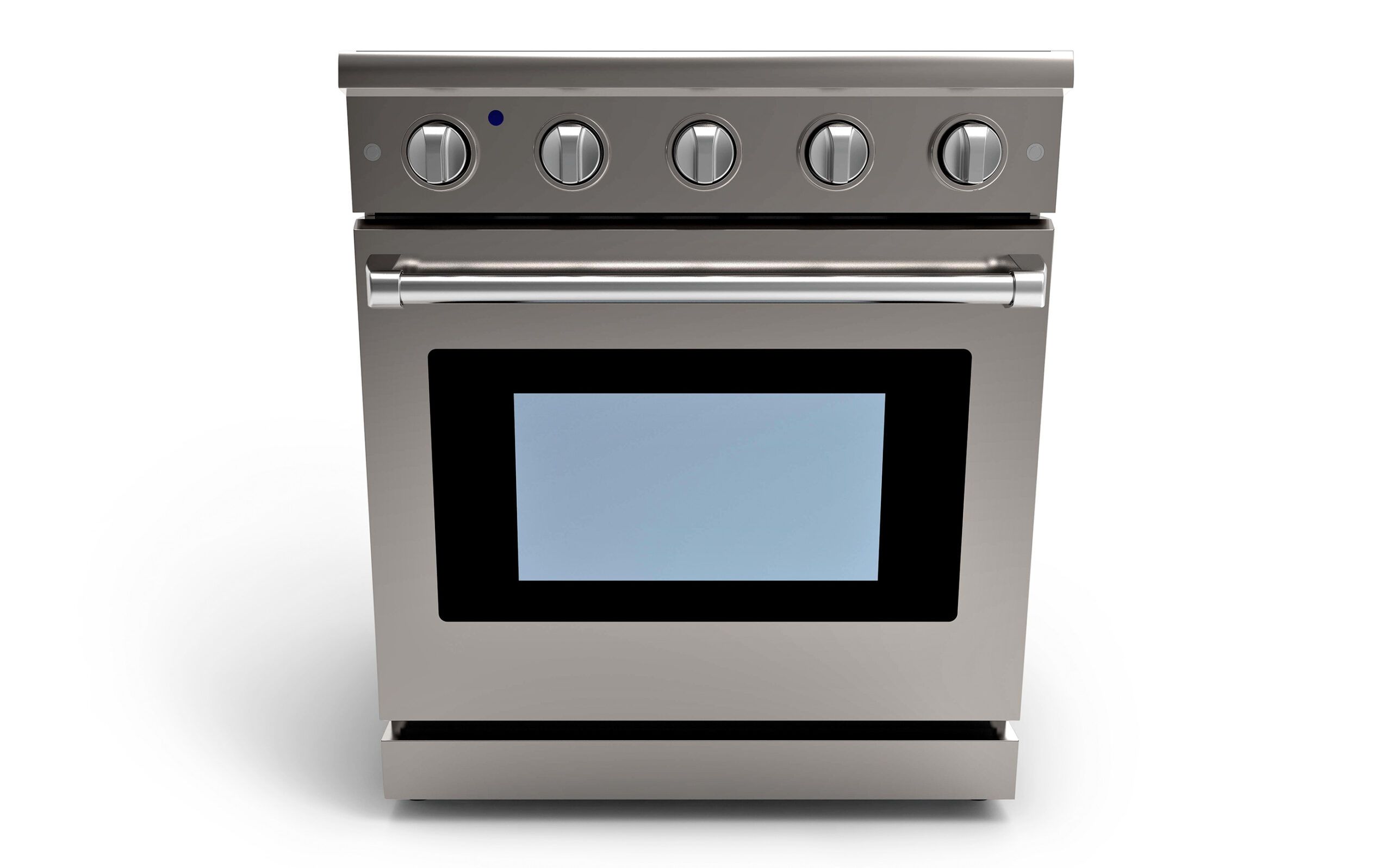 Induction cooktops have a following for their precise, instant-response controls and easy maintenance. This 30-inch stainless-steel range has a 12,000-Btu-equivalent induction zone that can heat water 4 minutes faster than gas, and the oven heats evenly with convection. That's a lot of pro style for the price.
30-inch Induction Range, $2,299 (starting in November); Thor Kitchen
20. Sleek water miser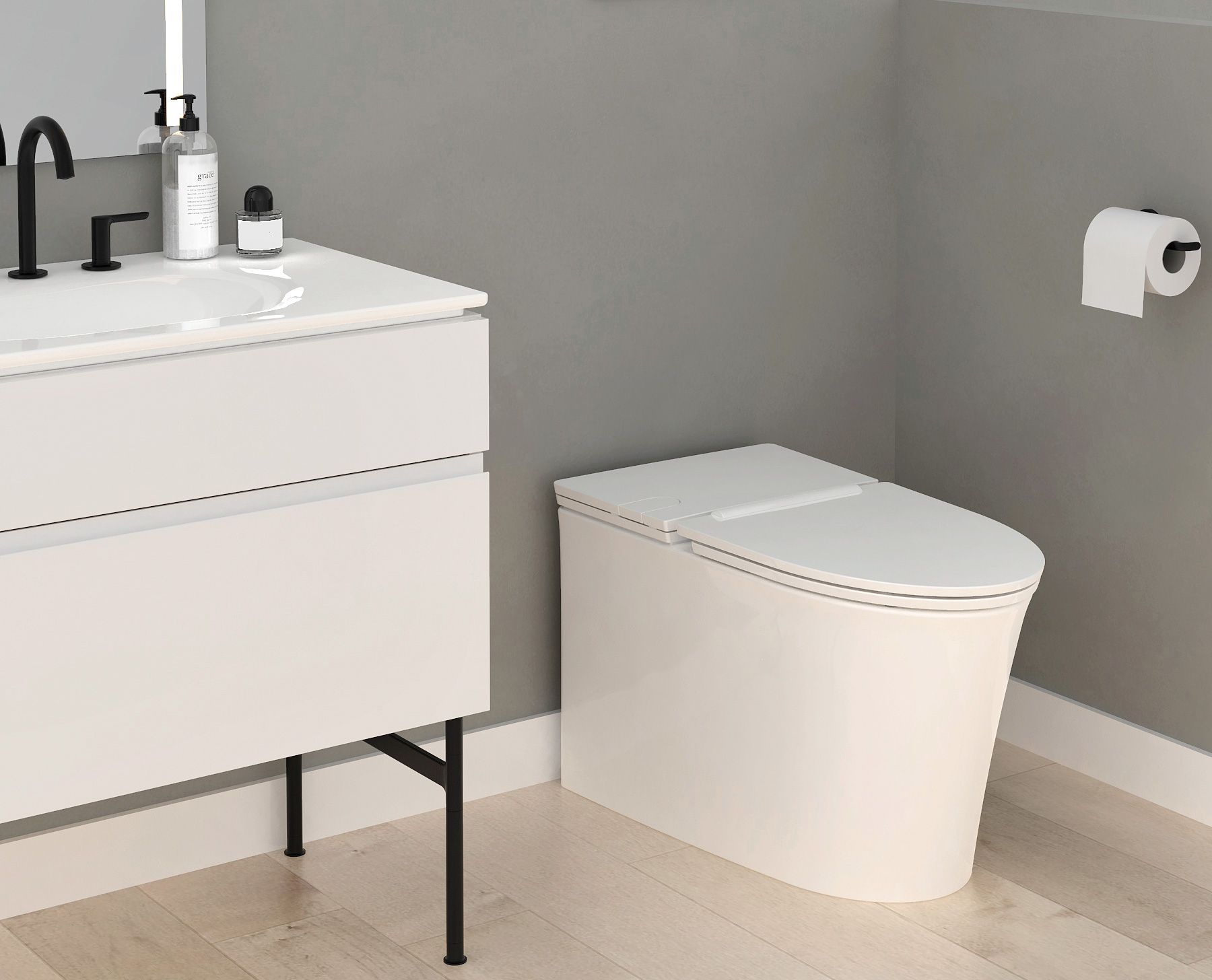 A 1-gallon flush that really works? Yep, this quiet, high-powered, low-flow toilet is also a handsome one-piece. The secret to its tankless profile: two water cylinders behind the bowl; compressed air powers the flush.
Studio S Low Profile Tankless with Power Flo, $995 (starting in July); American Standard
21. Art Deco high rise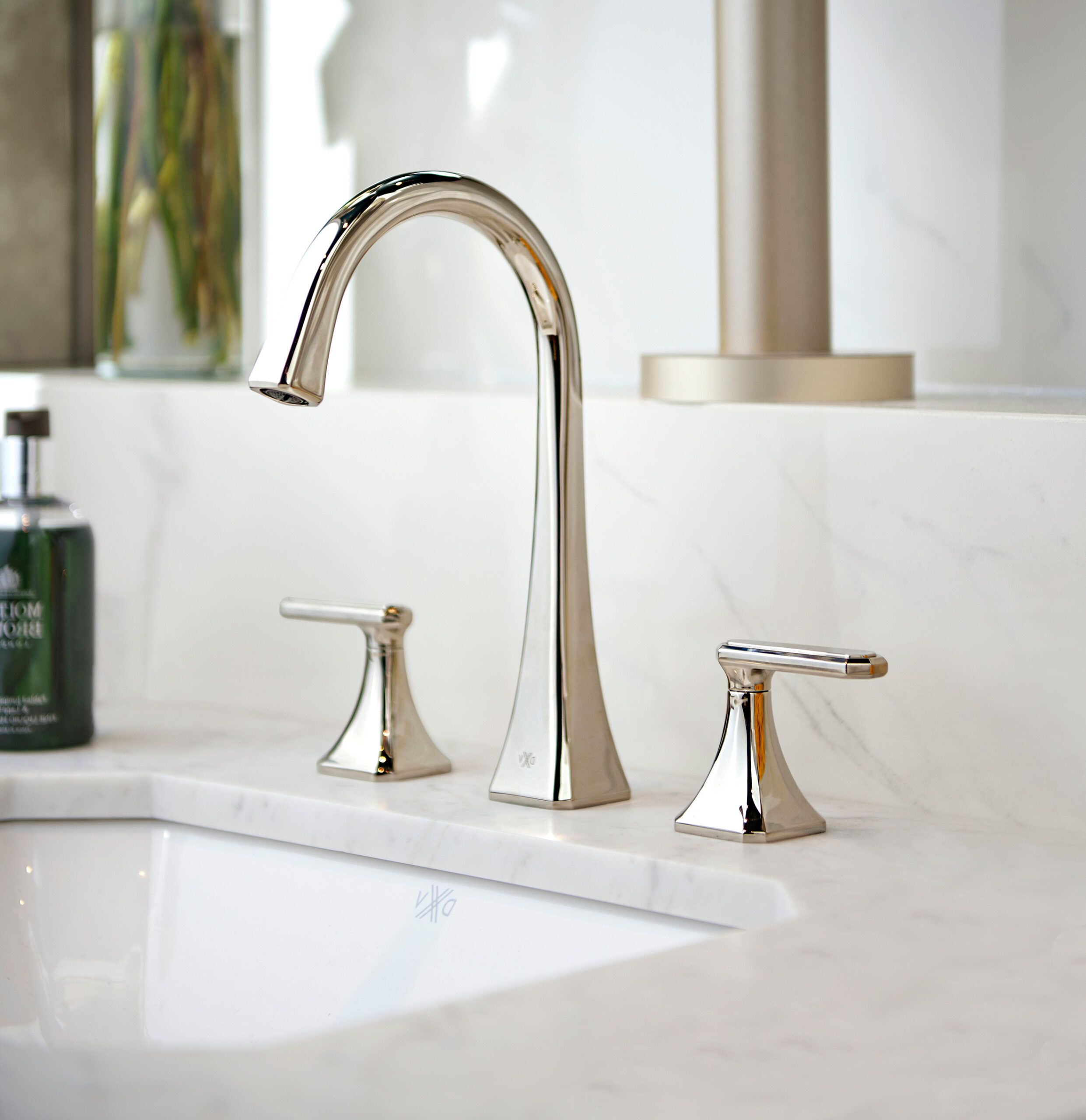 With swooping lines and lever handles, this polished lav faucet's gooseneck spout isn't just a showpiece—it offers welcome extra space when washing up.
Belshire Widespread High Spout Faucet in chrome, $699 for the faucet and $300 for the handles (starting in August); DXV
22. Drier cleaning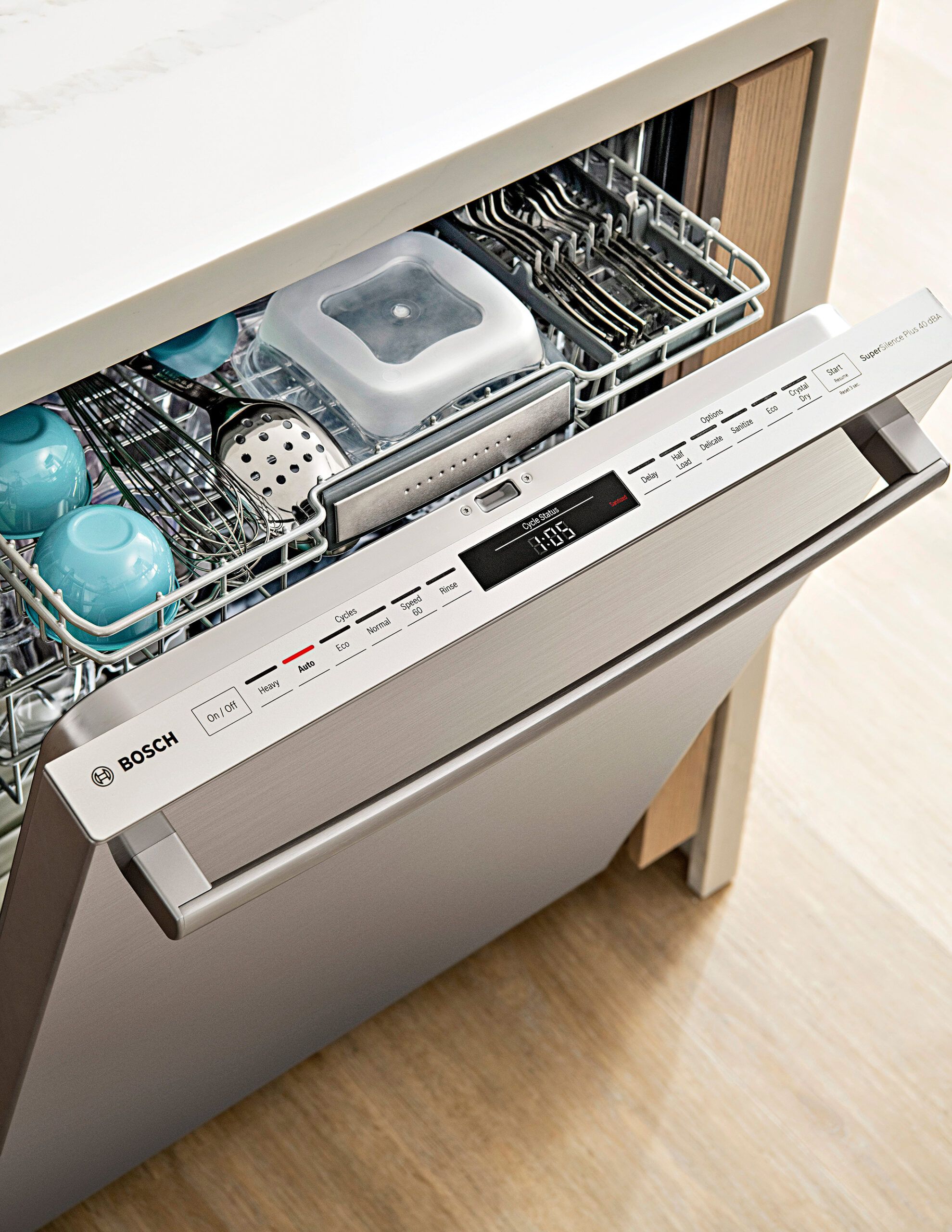 It's a drag to shelve dishes that look and feel as if they just broke a sweat. Here come dishwashers that use a fan plus a mineral element to create heat when in contact with moisture. The result: plates, glasses, and plastics that are both sparkling clean and bone dry.
Benchmark and 800 Series dishwashers with CrystalDry technology, from $1,149; Bosch
23. Smooth operators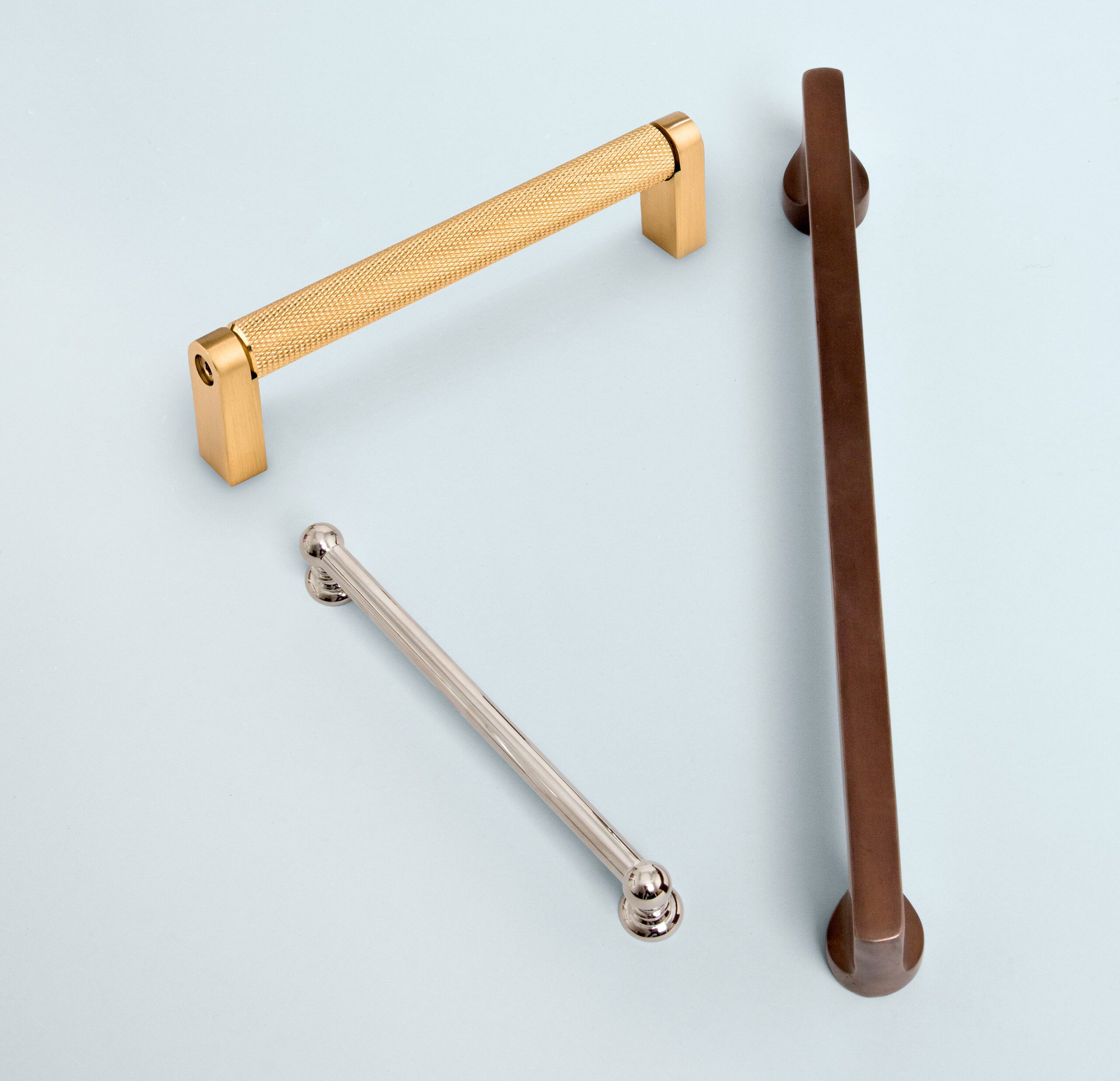 Yanking open the fridge or pantry cabinet is more of a pleasure when you're pulling on hardware with the latest looks and finishes.
Clockwise from top left: Knurled Pull in Aged Brass, from $14; Top Knobs. Apollo Appliance Pull in Bronze, from $200; Ashley Norton. Victoria Collection Pull in Polished Nickel, from $8.60; Atlas Homewares
24. Style and smarts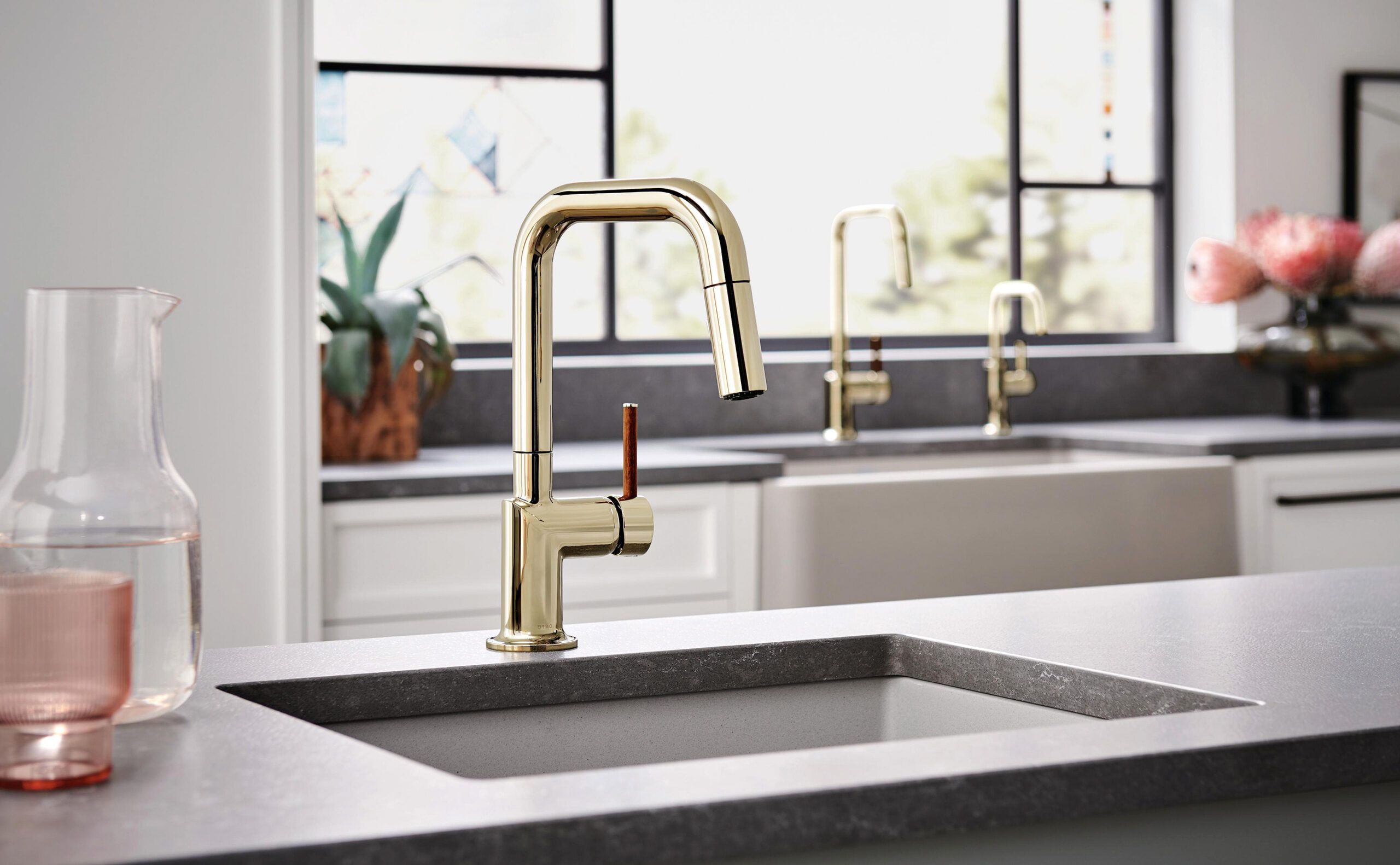 Customize this pull-down to suit any kitchen by selecting from a menu of finishes, handles, and spouts. Should one's hands be full, this sink mate takes voice commands, too.
Odin Pull-Down Kitchen Faucet in Brilliance Polished Gold with Square Spout, $676, and Teak Lever Handle, $120 (starting in Fall 2020); Brizo
25. Tradition with a twist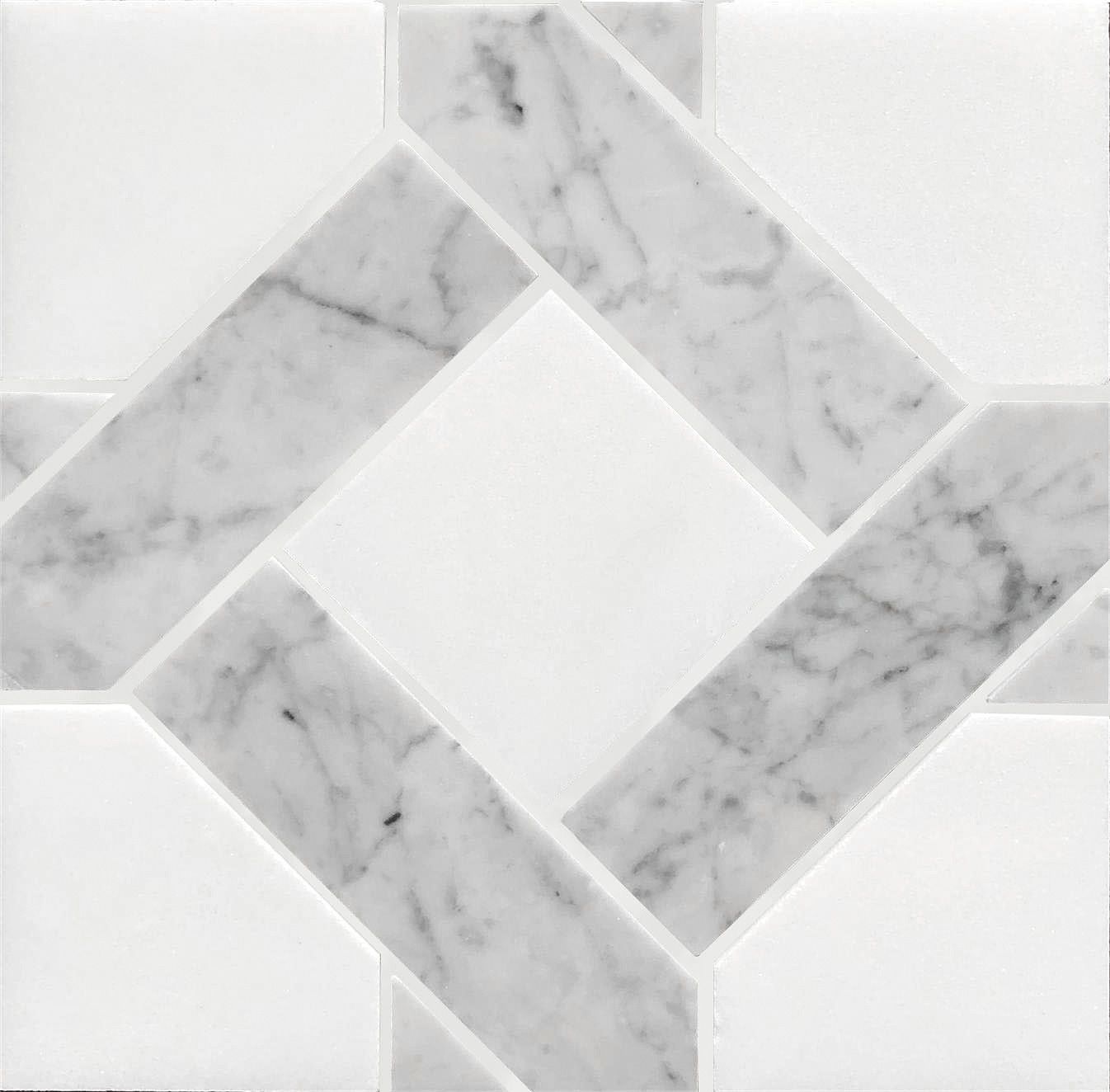 Here's a nice break from parquets past: marble mosaic in shades of silver and white that goes down not in small pieces but in generous, fresh-looking pattern pieces in 9- or 12-inch squares.
Allure floor and wall tile, $44 per square foot; Emser
26. Ovens that really cook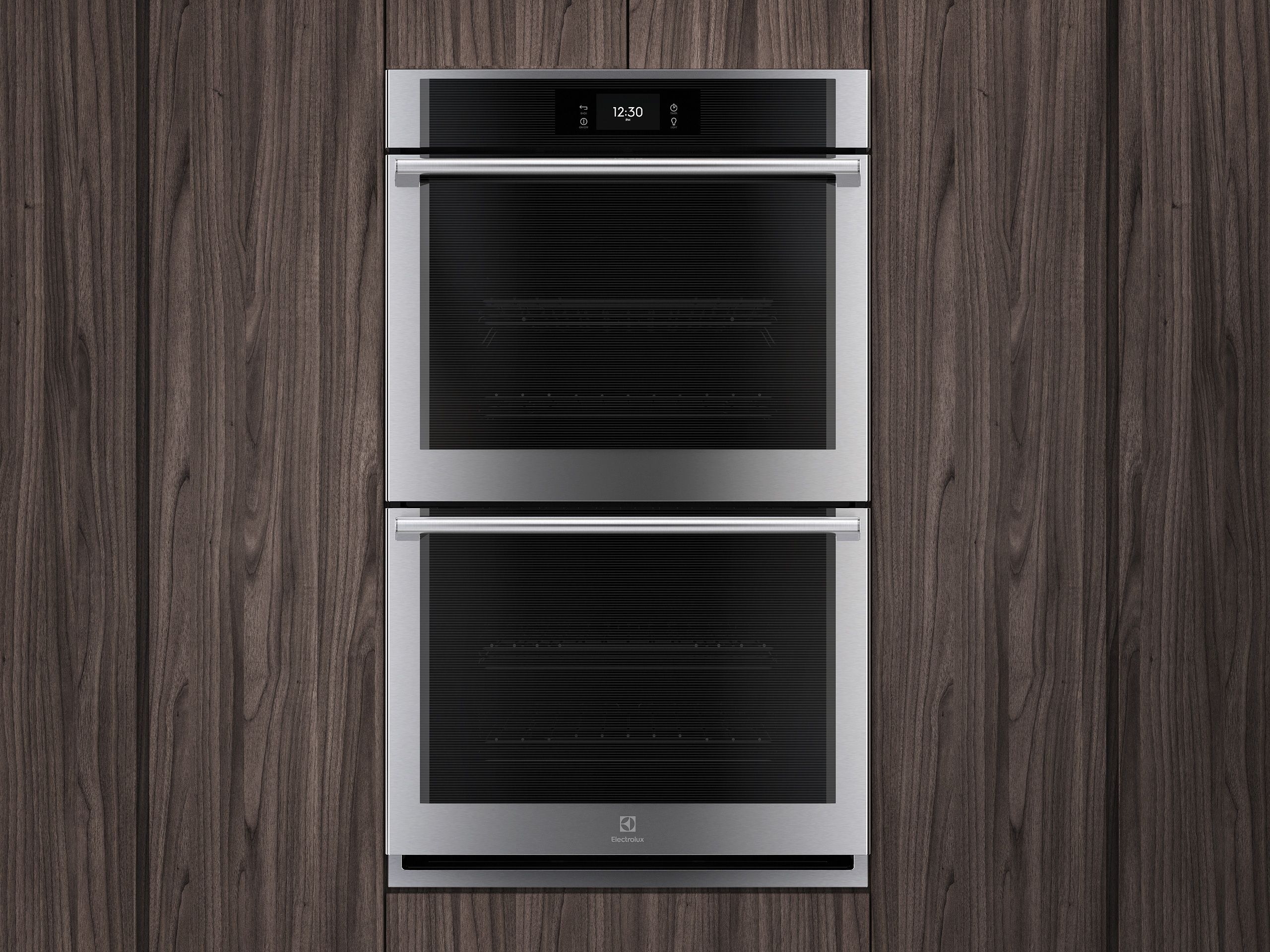 This 29 1/4-inch-wide, app-driven wall duo not only bakes and roasts two at a time but can also steam, air fry, and "air sous vide" (no bag sealers or immersion water heaters needed) at precise temperatures—picture crunchy veggie chips and fall-off-the-bone lamb shanks, no preheating required. It can also take orders from the next room: "Just keep it warm while we finish our cocktails."
30-inch Connected Double Wall Oven with Air Sous Vide (product and pricing available starting in November); Electrolux
27. Small is beautiful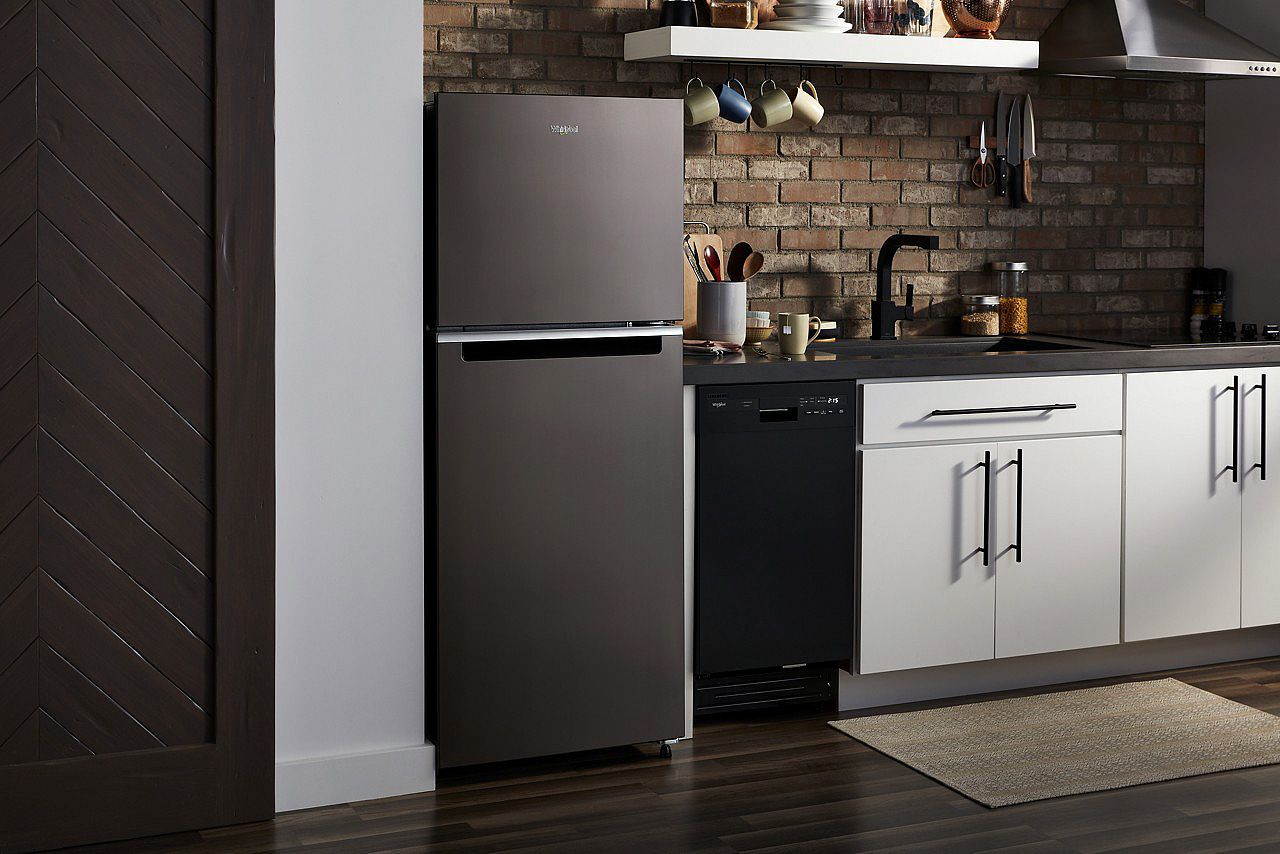 Downsized appliances tuck in nicely, whether you are outfitting a small kitchen or simply want more space for other things. This suite includes a microwave, fridge, electric cooktop, range hood, dishwasher, and wall oven, none wider than 24 inches or more than $899.
Small Space appliances, from $599; Whirlpool
28. Swirls as hard as nails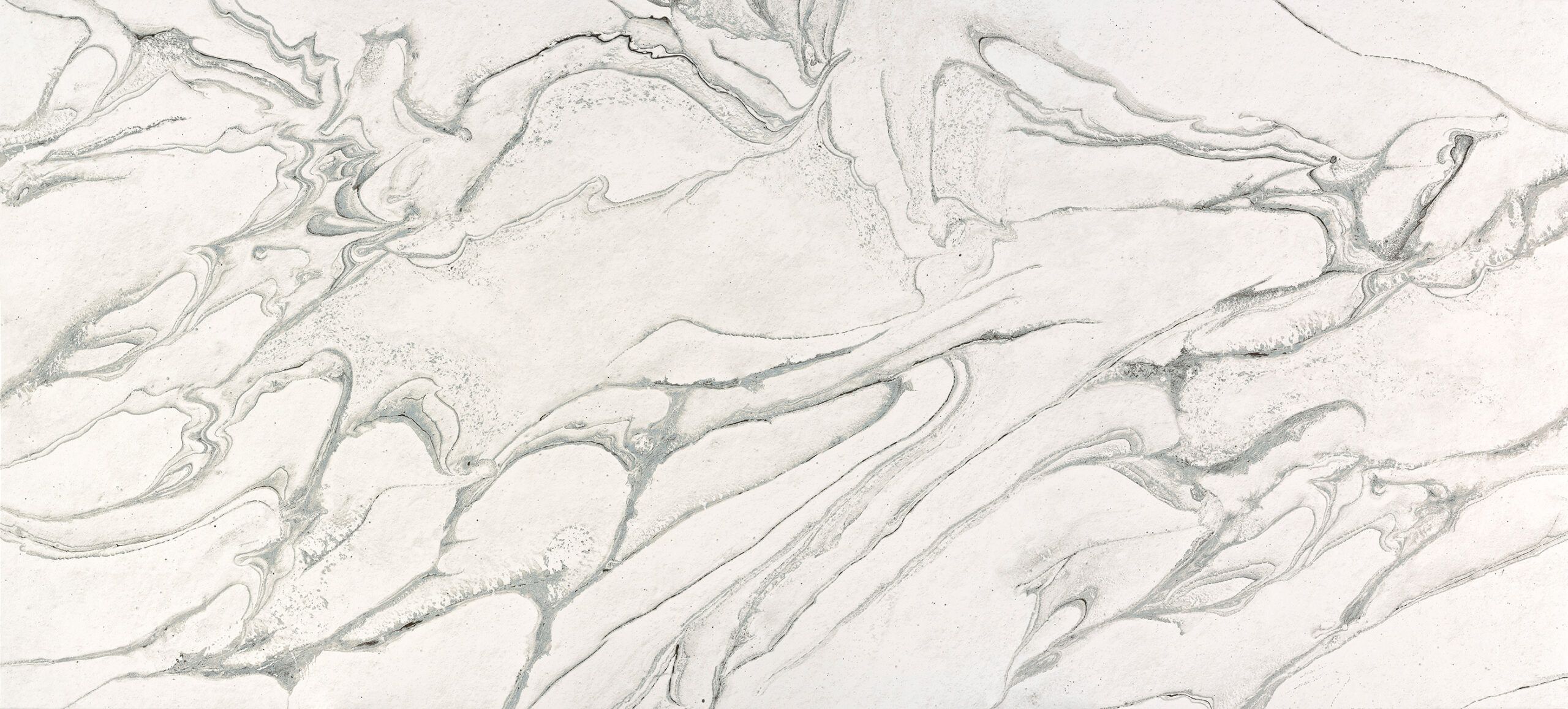 Durable, low-maintenance solid surfacing can move from countertops to walls, and weighs less than natural stone for easier installation. This enticing gray-veined version, made by fusing quartz, glass, and porcelain under pressure, is so tough it can live outdoors.
Dekton Liquid Sky, from $58 per square foot (uninstalled); Cosentino
29. Ready to pour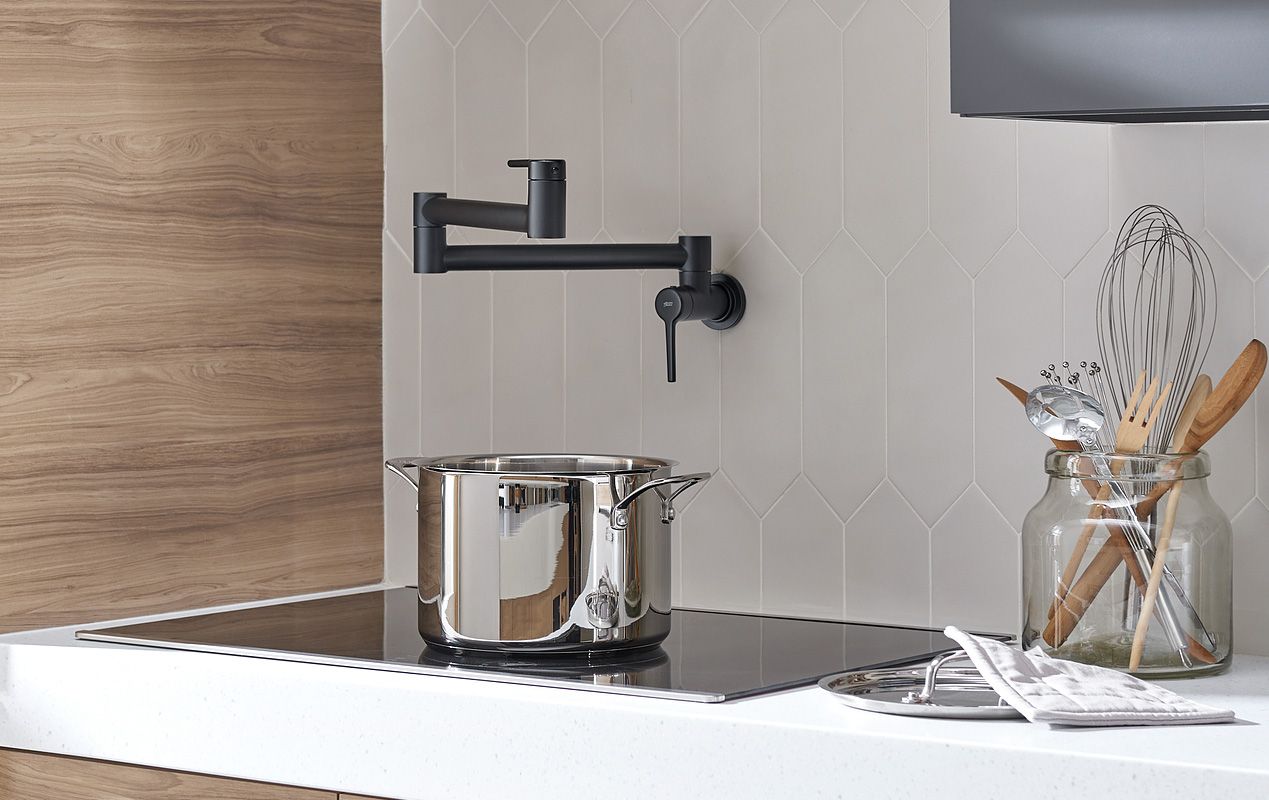 Serious chefs love the speed and convenience of a pot filler over the range—though you do still need to carry that pot to the sink when the spaghetti's done. This folding spout pumps out 3 gallons a minute and comes in a black finish that turns pro-style function into modern wall art.
Studio S Pot Filler in black, $795; American Standard
30. Healthy starts here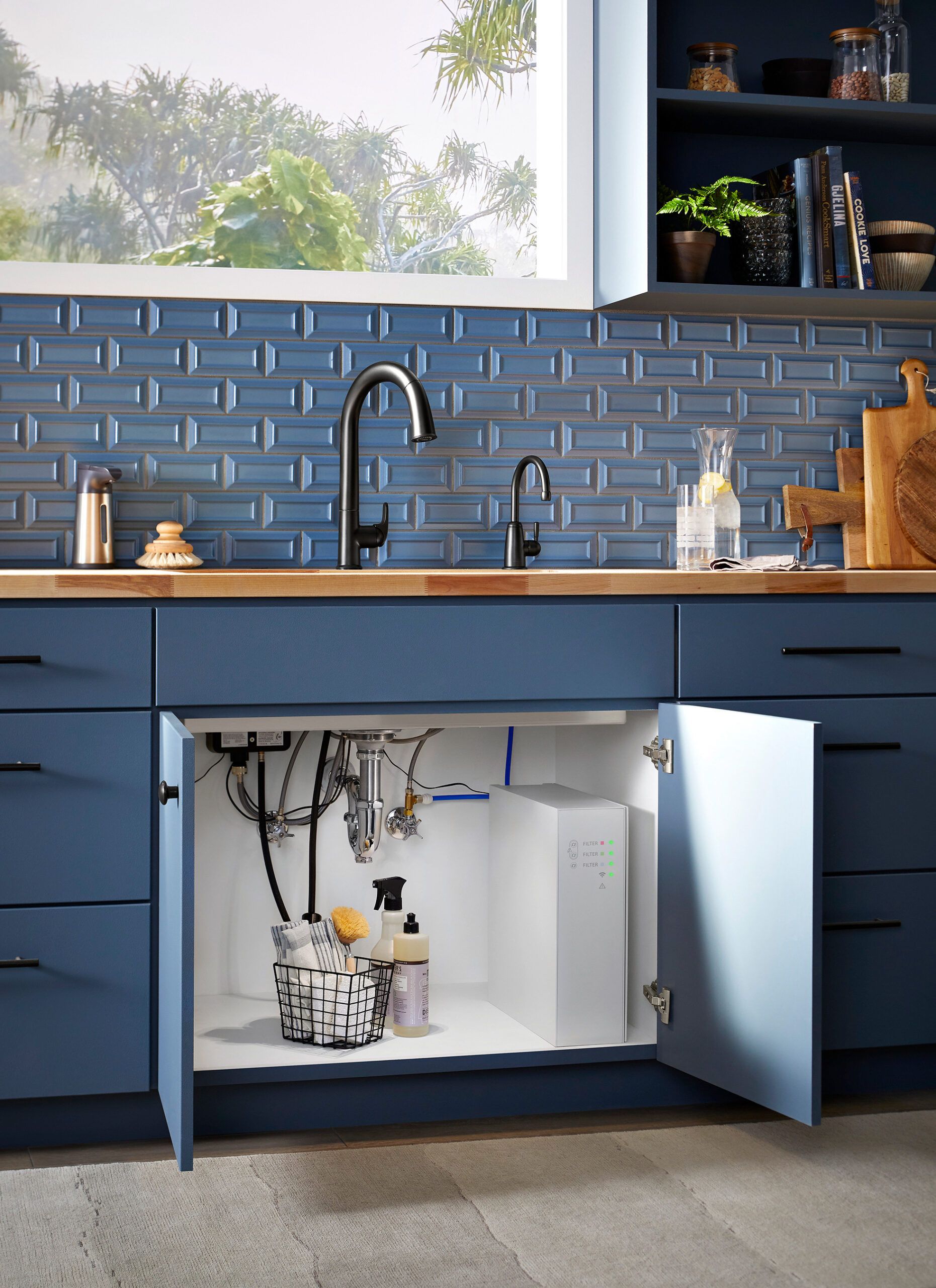 Strip lead, chlorine, bacteria, even pharmaceuticals out of household drinking water with this three-stage sink-cabinet carbon filtration device. It has a leak detector, and there's an app to help you stay on top of filter replacements.
Aquifer Refine Ultra Water Purification System, from $365; filters from $79; Kohler
31. Timeless touch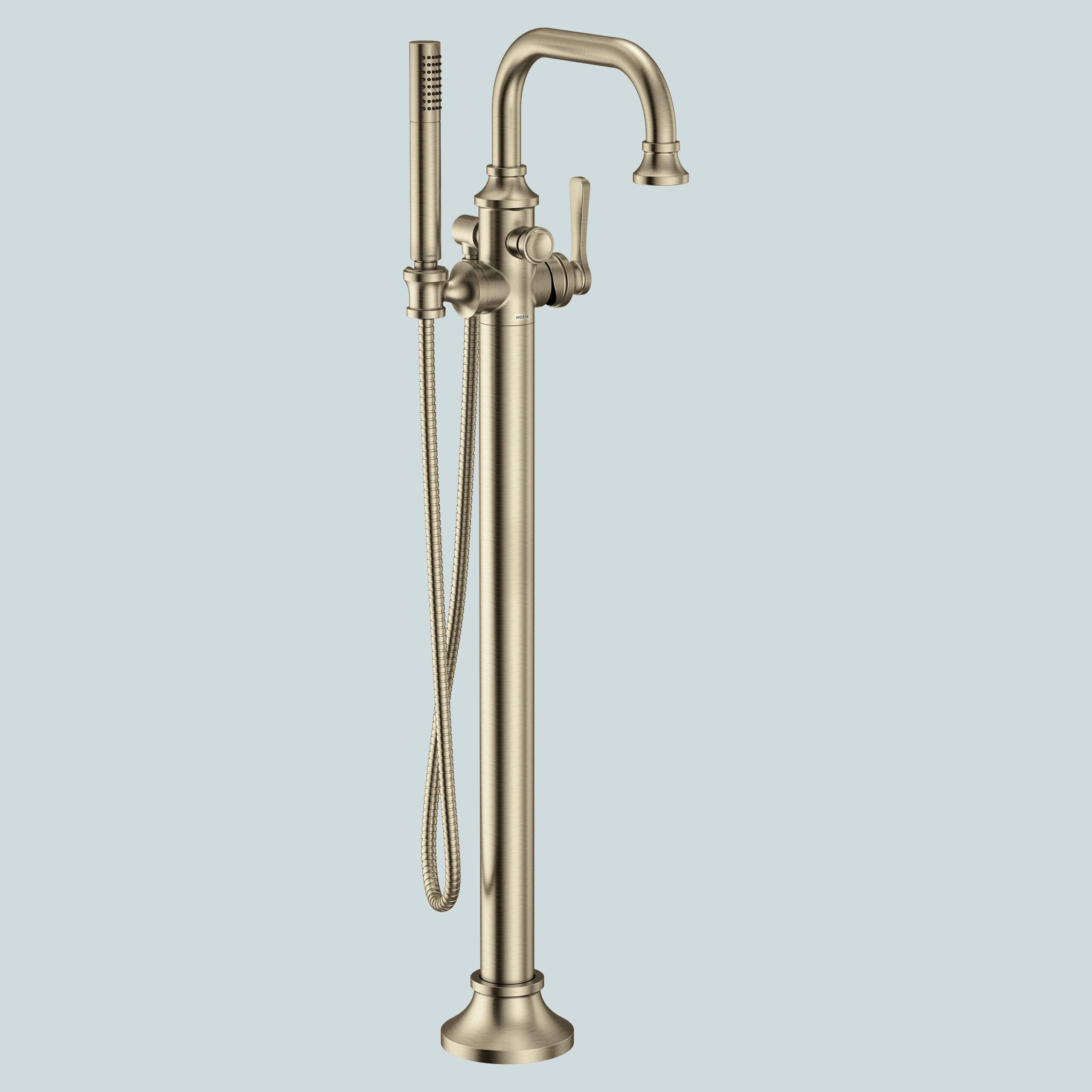 It's rare to find a floor-mount bath filler with retro flair that works with all period styles, from Victorian to now. But this shapely tub filler carries it off, and with verve.
Colinet Bath Filler, from $1,725 (starting in June); Moen