Affiliate Disclosure:This Old House's Reviews Team is committed to delivering honest, objective, and independent reviews on home products and services. To support this business model, This Old House may be compensated if you purchase through links on our website.
Checkered Chef Premium Pizza Cutter and Cutting Board Set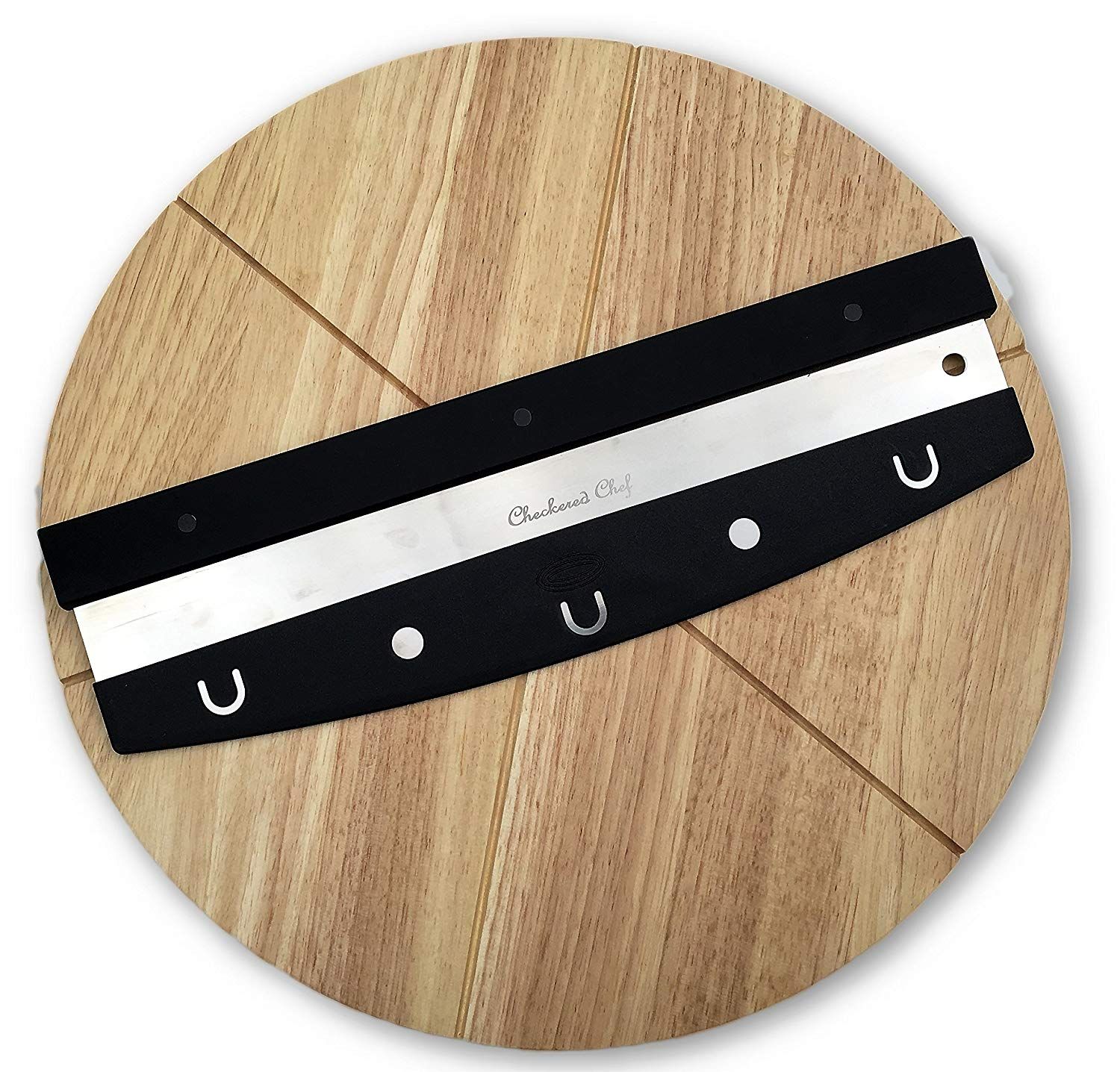 Makes a great gift for your favorite pizza chef! Cutting board features handy cutting guides to ensure all slices are equally cut. Rocker-style cutters ensure toppings stay put while you slice.
About $30; Amazon
Wisco Digital Pizza Oven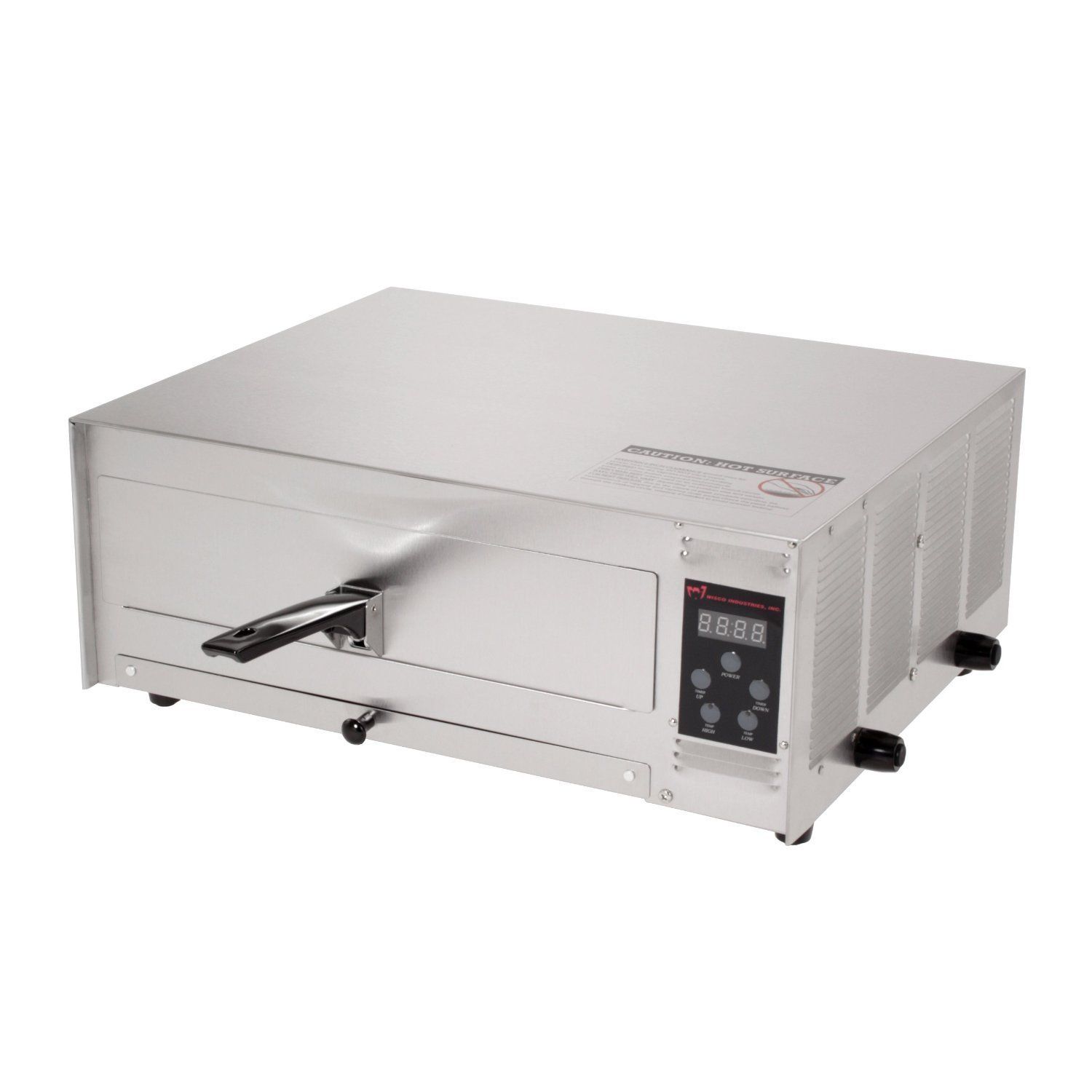 This is a great solution for frequent pizza chefs who don't want to fire up the oven every time they make a pie. Removable cleanout tray and a drawer handle that flips up make this a convenient appliance to have.
About $81.50; Amazon
Rösle Stainless Steel Ergonomic Pizza Wheel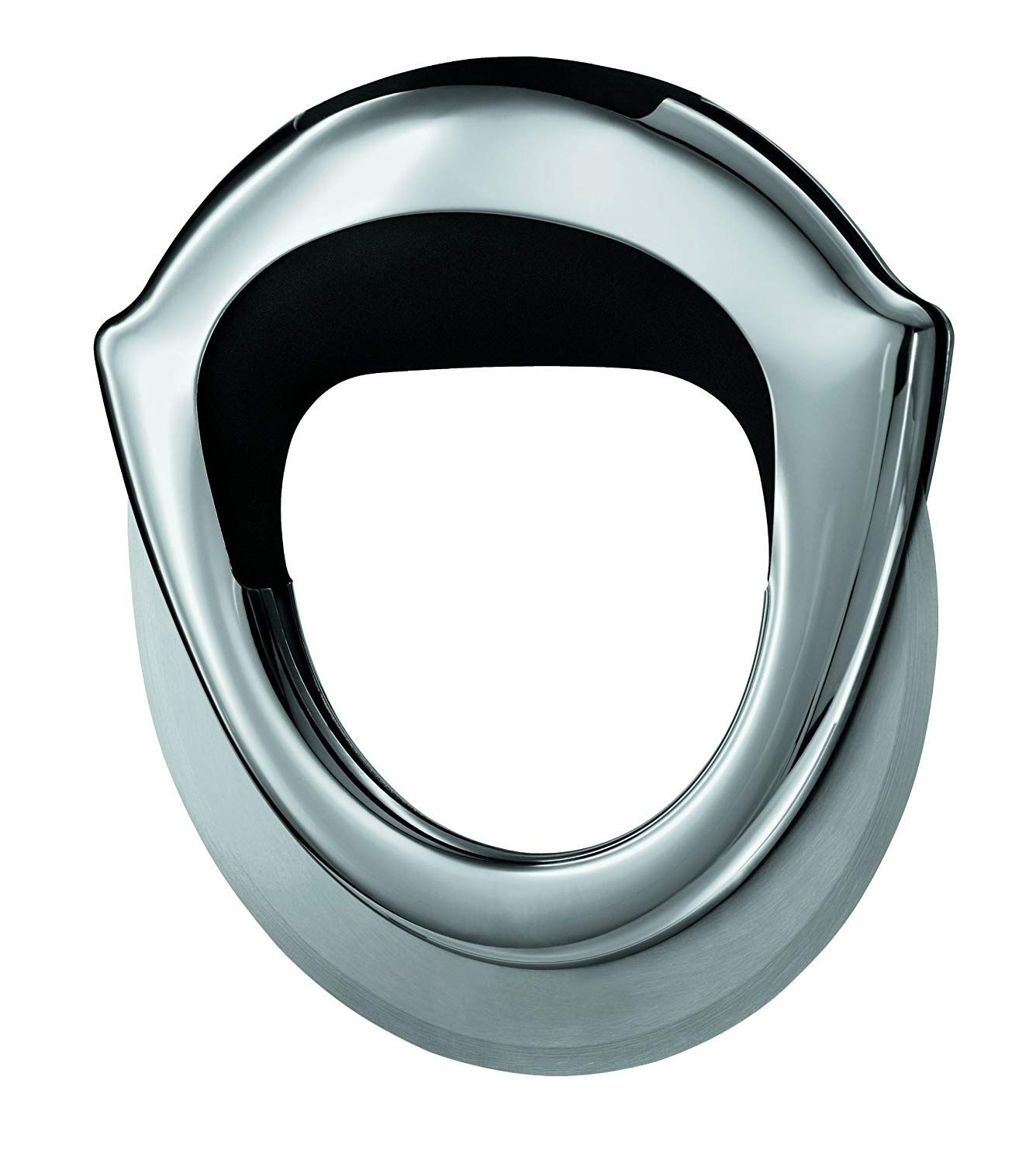 This gorgeous, oversized cutter is designed for ease of use. Handle opens to reveal blade for easy cleaning.
About $30; Amazon
Pre-Seasoned Cast Iron Skillet Dual Handles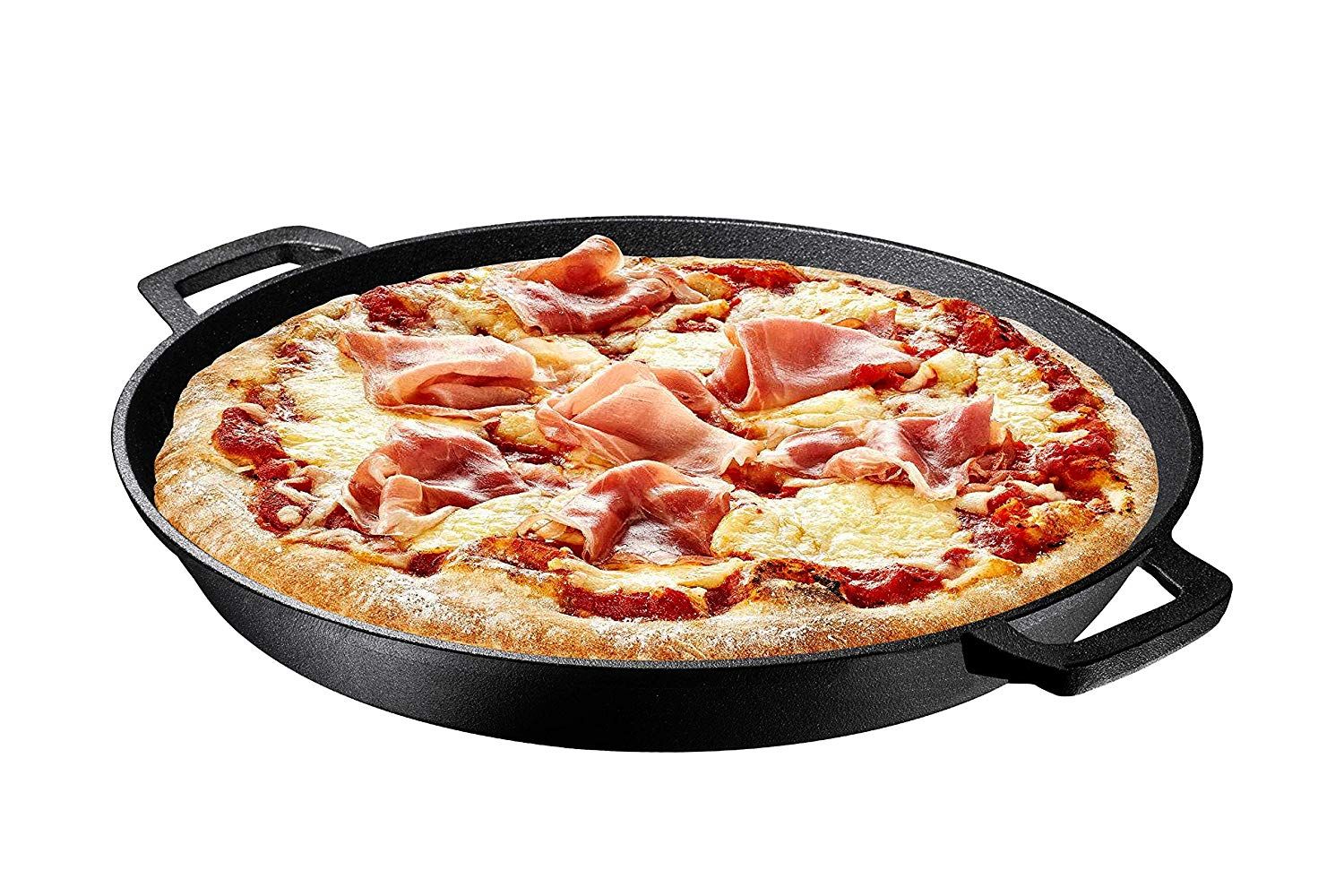 The perfect cookware for deep-dish pizzas.
About $49.99; Amazon
Presto Pizzazz Plus Rotating Oven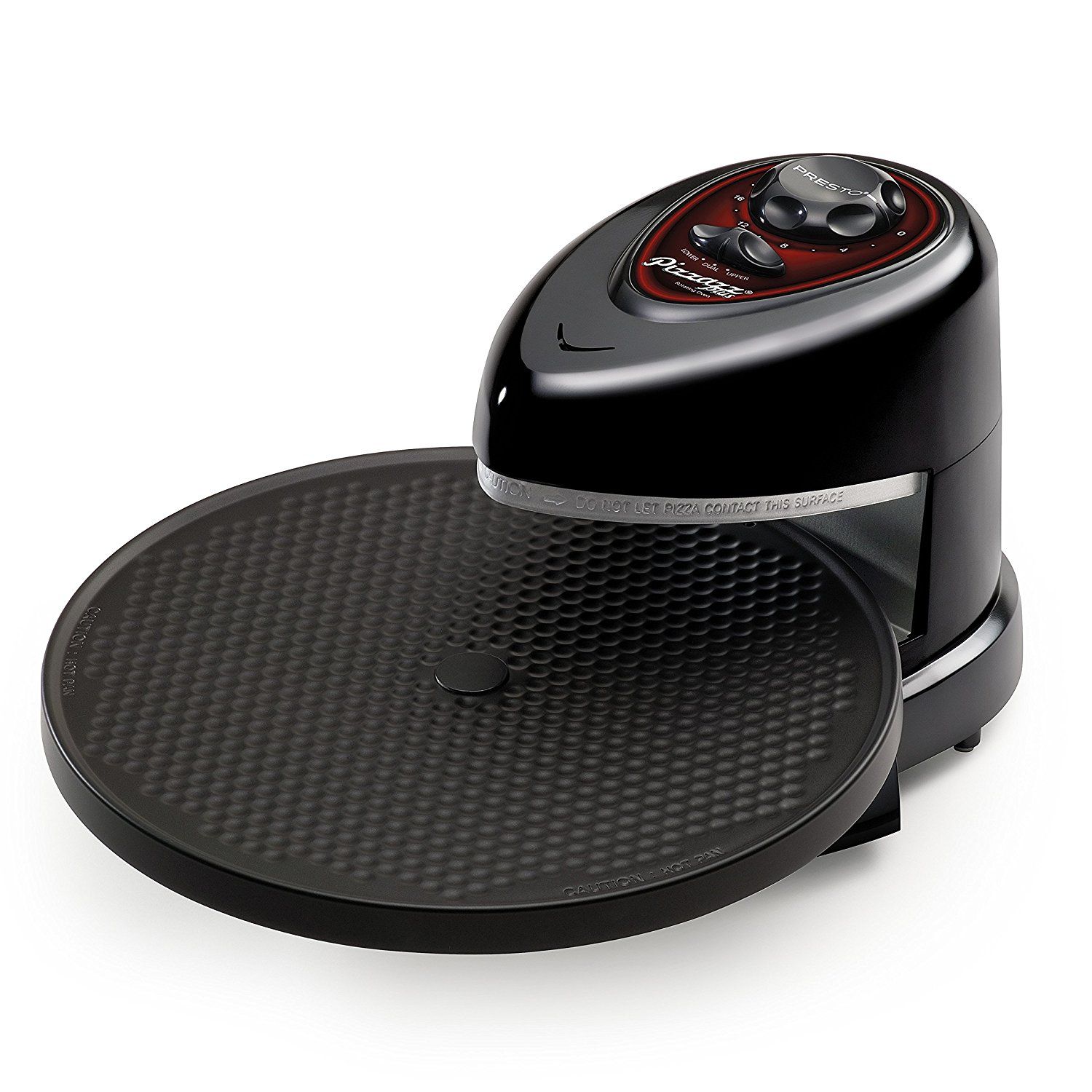 This countertop pizza oven uses 60% less energy than a conventional oven. Removable pizza pan makes for easy cleaning.
About $44; Amazon
Baking Steel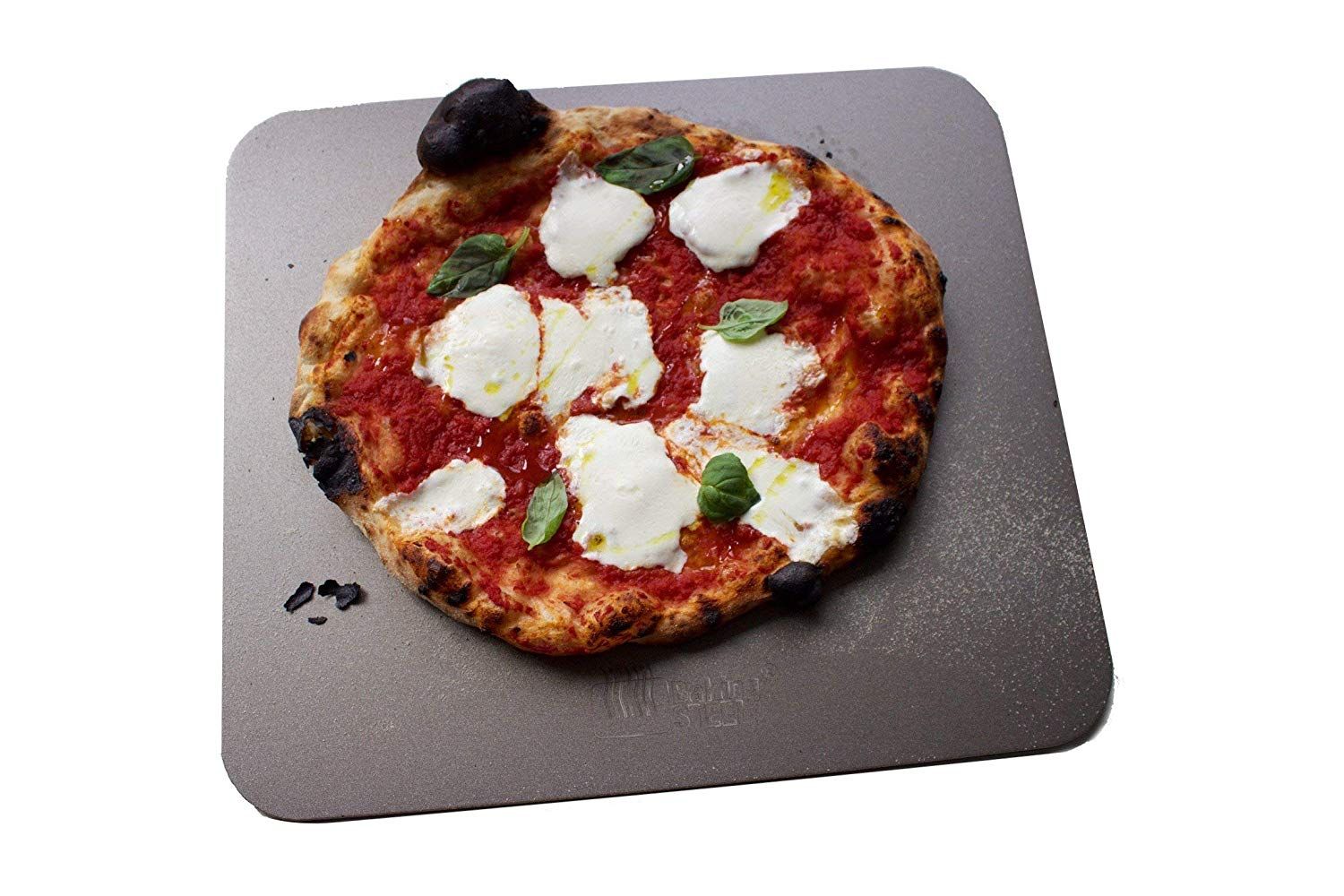 This steel "pizza stone" can also be used as a stovetop griddle. Ultra-conductive metal makes for a crispy crust. (Another great gift idea for at-home pizza chefs.)
About $79; Amazon
The Ultimate Rocker-Style Pizza Cutter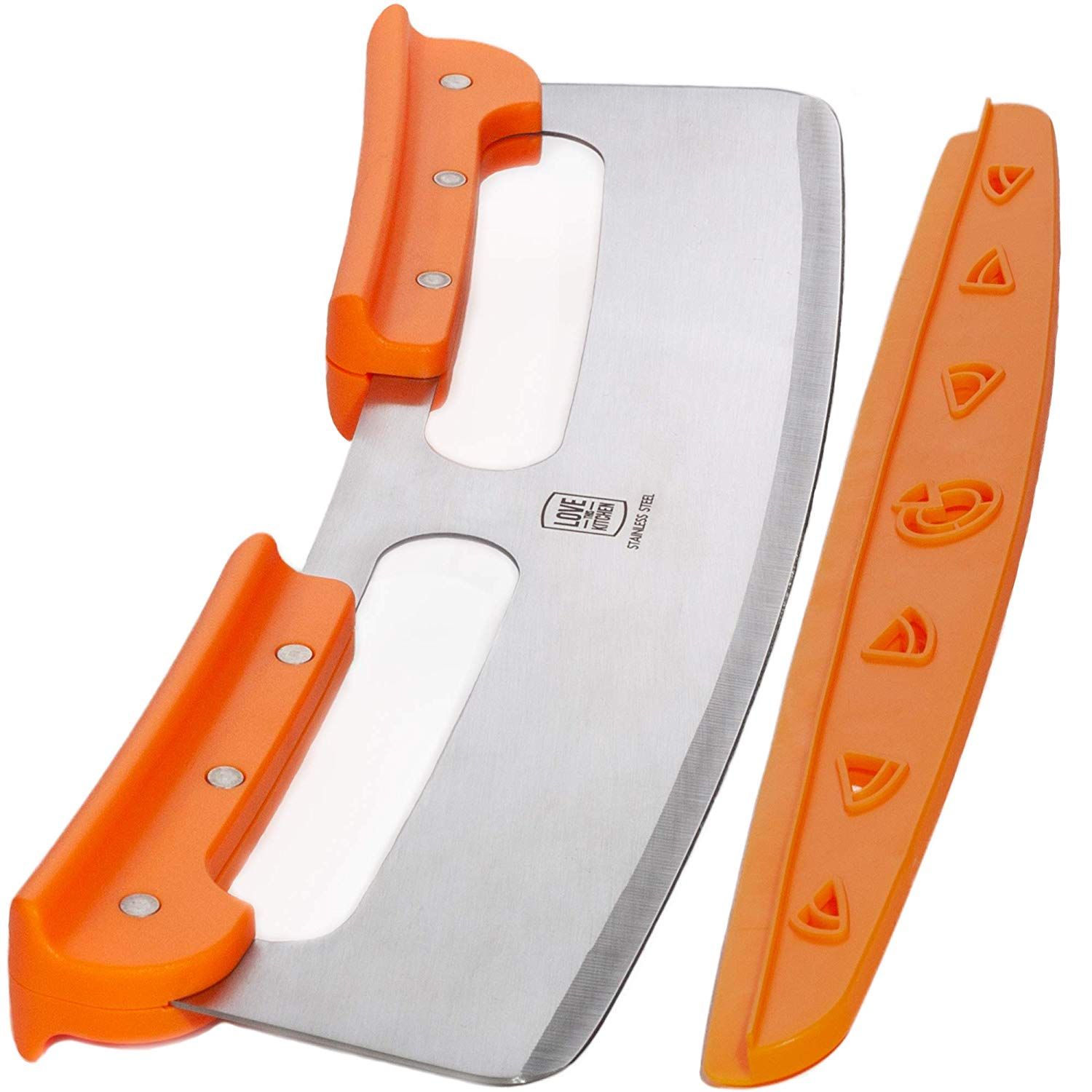 This safe-grip design makes for quick and comfy cutting, while bright-orange accents make the knife easy to spot in kitchen drawers. BONUS: You can use it to dice veggies, as well! Blade cover included.
About $14.50; Amazon
LOOKING FOR AN ALL-METAL OPTION? Try the Kitchenstar Stainless Steel Slicer (About $14; Amazon)
BakerStone Box Kit Pizza Oven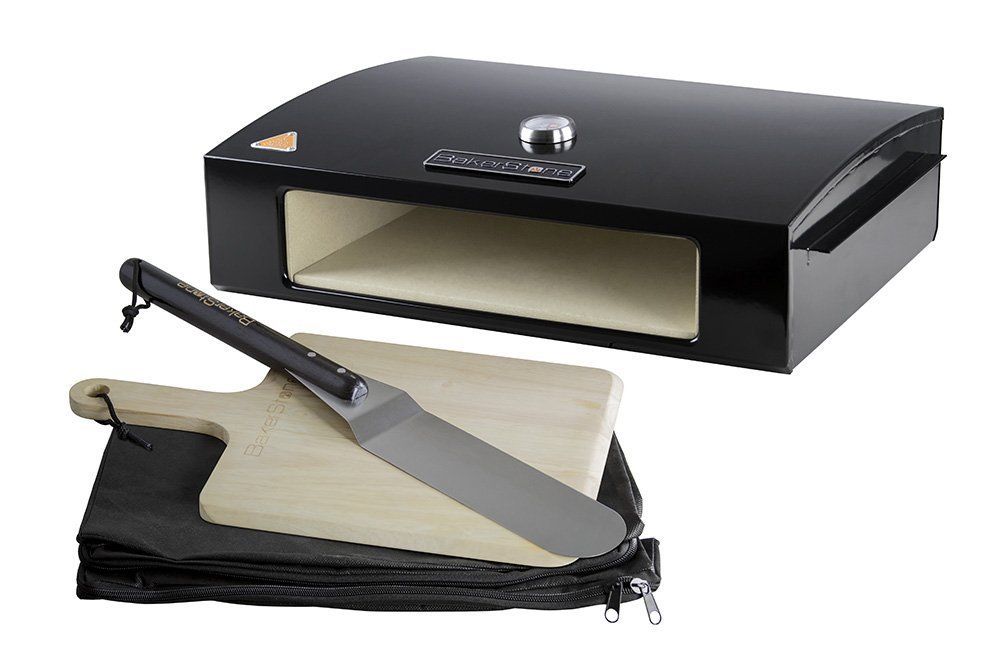 This kit converts most three-burner (or larger) grills into a gourmet pizza oven. Mark it down as a gift idea for holiday.
About $126; Amazon
Solido Rectangular Pizza Stone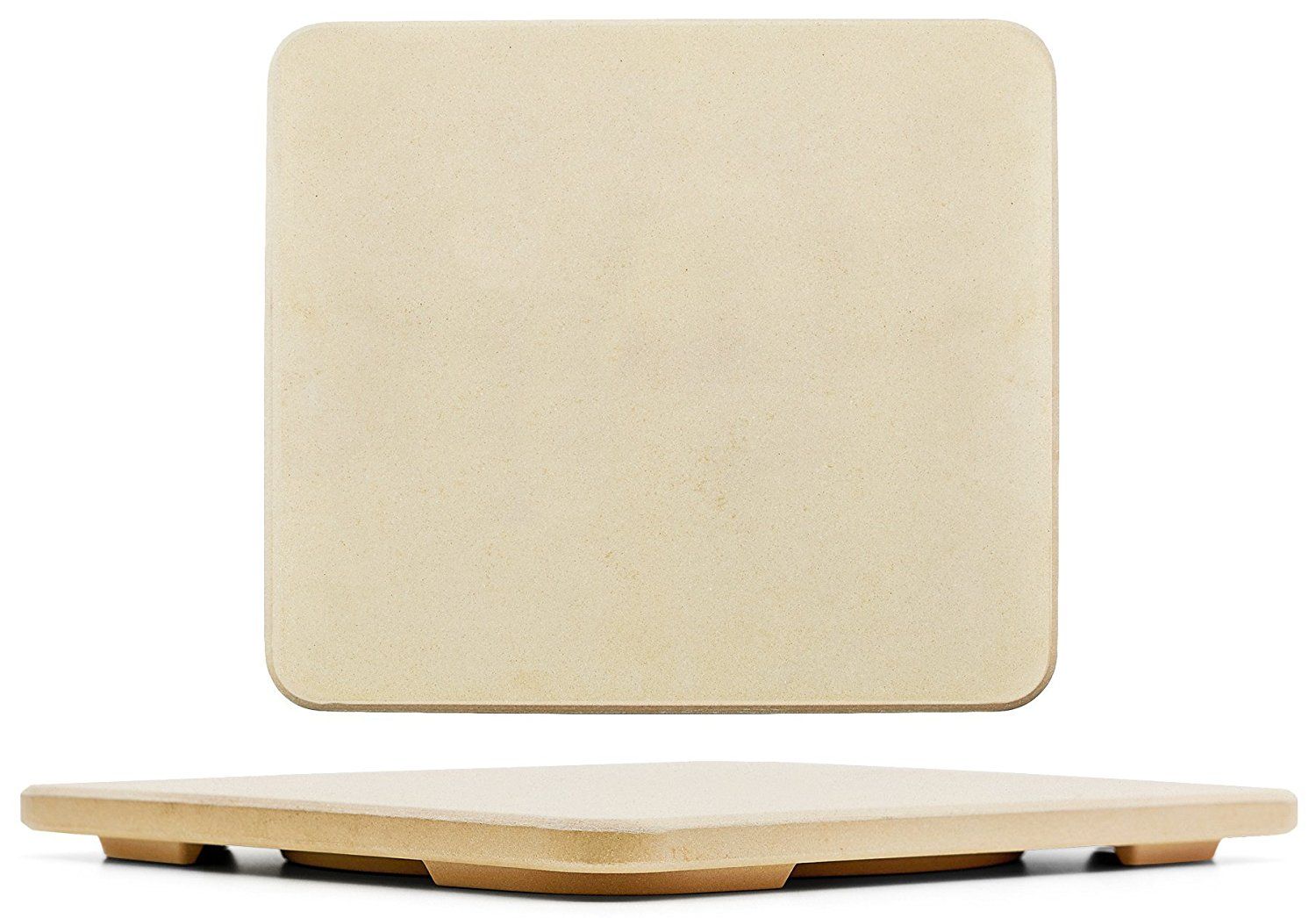 This cordierite stone can go from oven to grill, and is great for baking pizza, bread, and cookies. Fits all standard ovens.
About $61; Amazon
LOOKING FOR A ROUND OPTION? Try the Cuisinart Alfrescamore Pizza Grilling Stone (About $16; Amazon) or the Love This Kitchen Ultimate Pizza Stone (About $41.90; Amazon)
Breville Pizza Crisper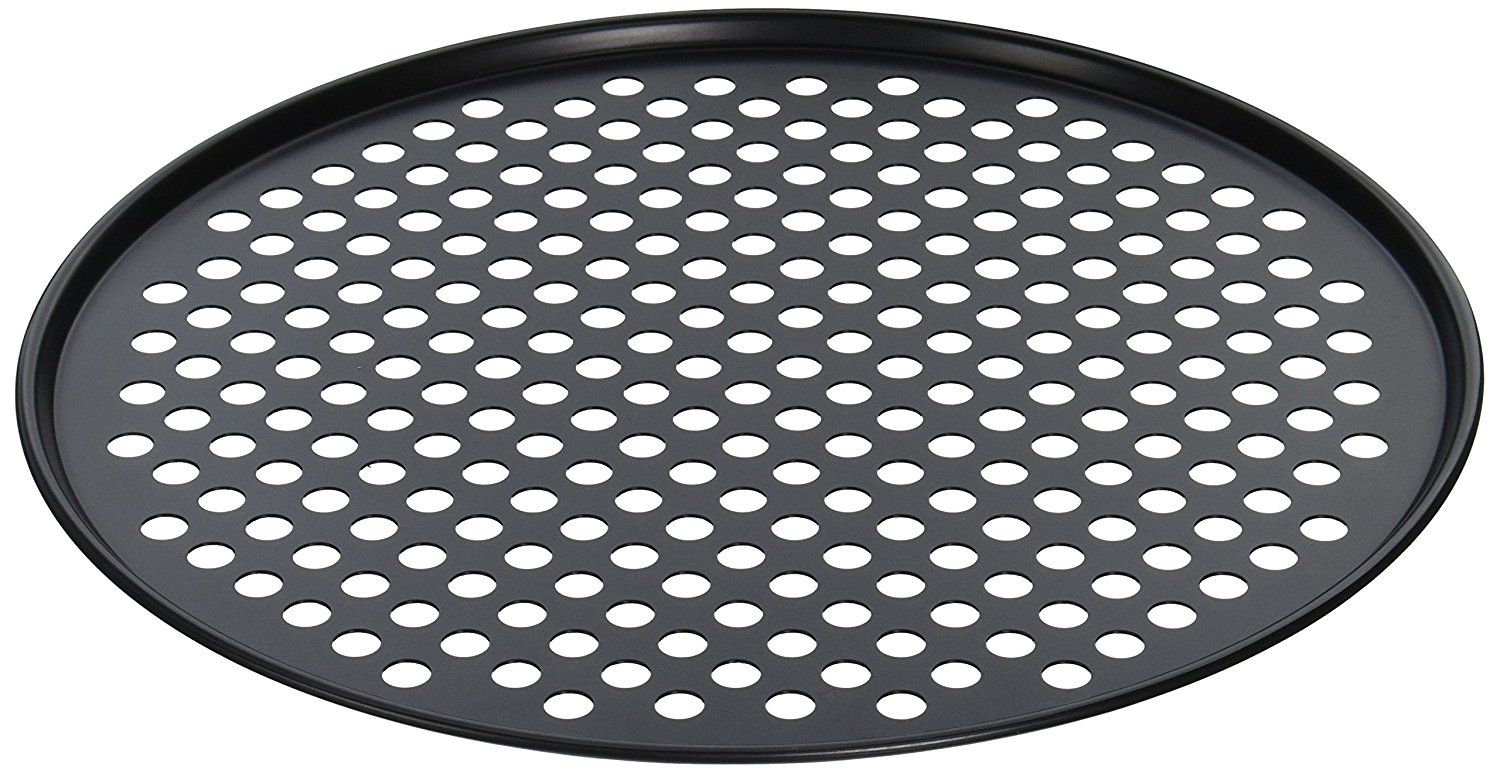 For pizza afficionados who prefer maximum crisp, this accessory is key.
About $19.95; Amazon
Ironwood Napoli Pizza Peel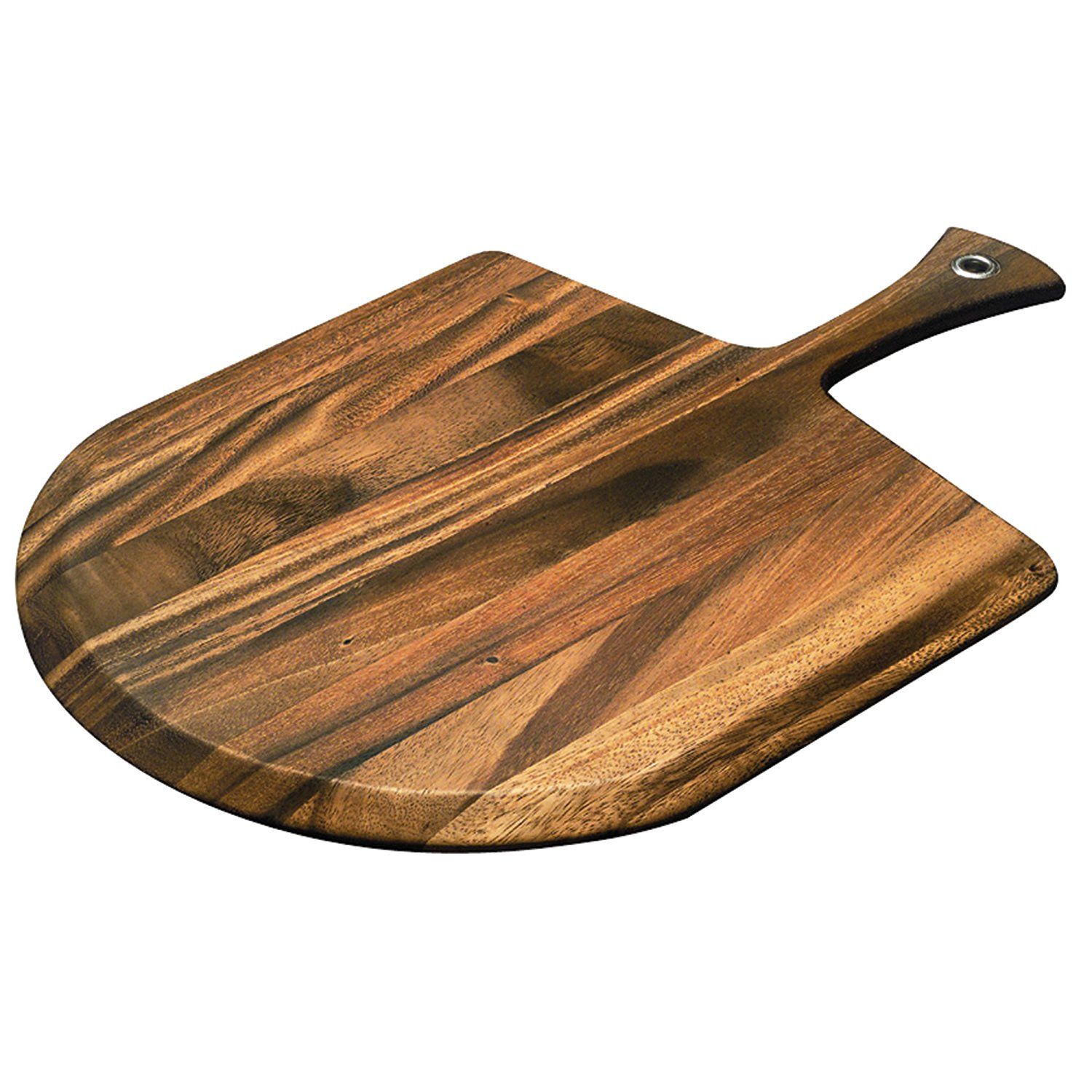 When not in use, this gorgeous Acacia-wood pizza peel doubles as a work of art. So gorgeous you'll want to "store" it as a kitchen wall hanging.
About $24; Amazon
LOOKING FOR A METAL OPTION? Try the Chef Pomodoro Aluminum Metal Pizza Peel with Foldable Wood Handle. About $25; Amazon
Perfect Pizza Mat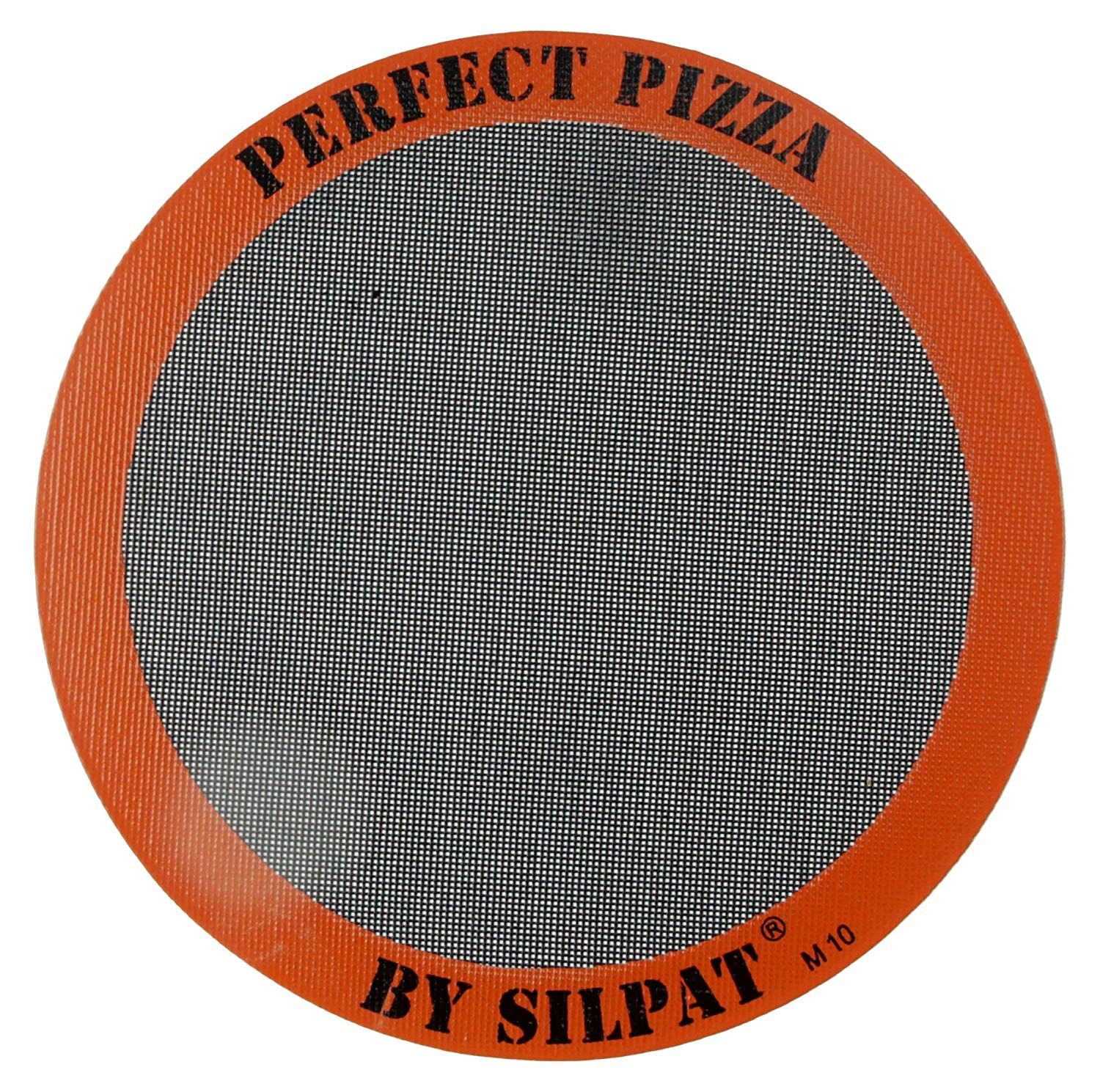 This fiberglass mesh and silicone mat turns any baking sheet into an optimal pizza-baking surface. Skip the pricey stone without compromising the perfect, crispy crust.
About $17; Amazon
*This post includes affiliate shopping links