One-Stop Shopping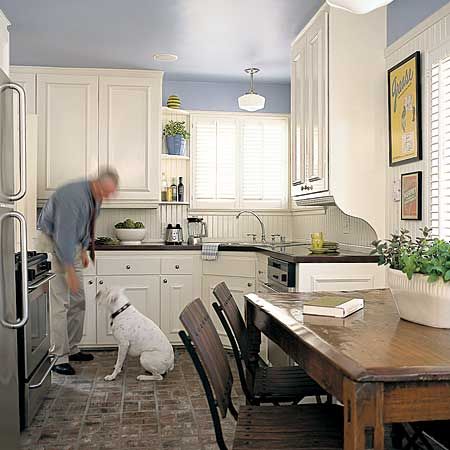 Dinnertime can be exhausting when you're shuttling food, dishes, and drinks between the kitchen and dining area. Eat-in spaces can help you and your family keep it together (in more ways than one), corralling prep, service, and cleanup chores in one room. The busy lifestyle of today's homeowner is more in line with this casual dining style anyway—not only does it make meal prep easier, it creates a central place for family to gather.
From large to small spaces, creating a kitchen with an eating area might take some creative shifting. For instance, since this narrow-galley floor plan rules out a central freestanding table, one arm of the U-shaped layout is extended with a table.
Fast Food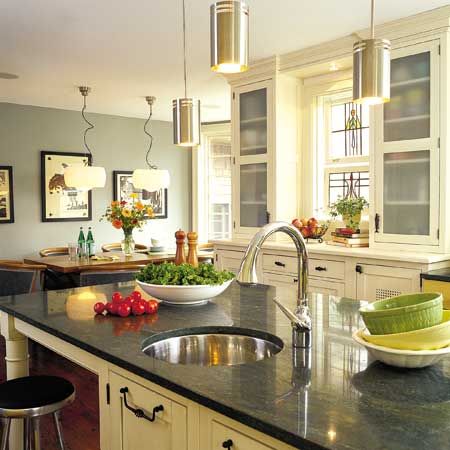 An island can offer a breakfast bar along one or more of its edges. Here it works perfectly for enjoying a quick bite, while a table in the corner provides a place for family dinners.
Grand Central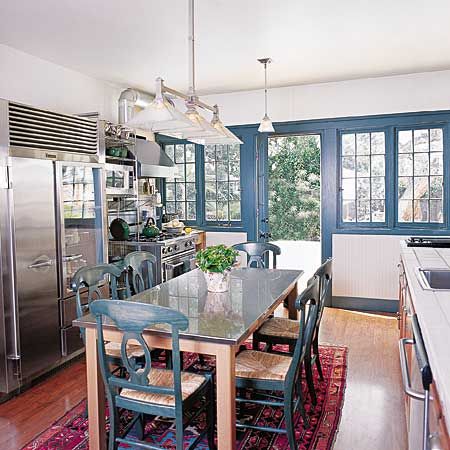 As in old-fashioned kitchens where large, centrally located tables served as both work stations and family eating areas, this table can handle double duty. With a stainless steel top, it's durable and maintenance-free for any kind of prep work, yet it's elegant in style.
Keep Traffic Moving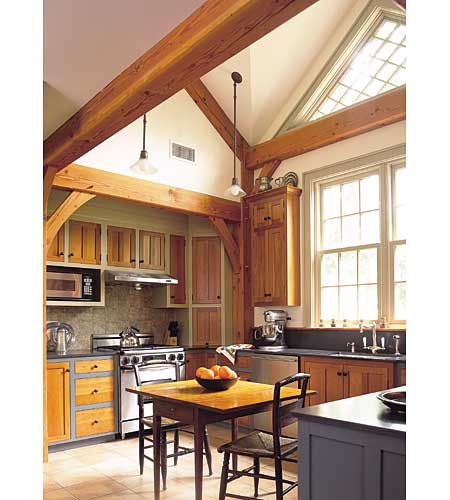 One thing to remember is not to place your eating area in the way of traffic flow. This layout works because the owners chose a small table, and placed it out of the way of the work triangle.
Bringing the Outdoors In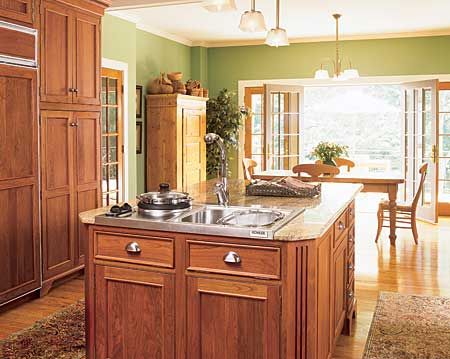 Placing the table at one end of the kitchen near a set of double doors or a large window allows for a sunny breakfast nook, with the opportunity to let in cool breezes.
Tucked Away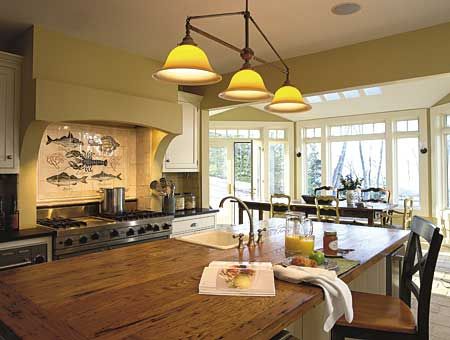 Situated next to a bay window, the dining table is accessible to the main work zone. This configuration keeps food preparation at the island, and the mess it creates, out of sight.
Island Style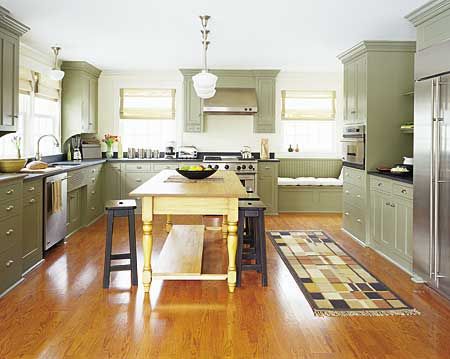 Considering the needs of your family is key. Seating at an island-height table, like this one, might not be accommodating to small children and seniors.
Added Charm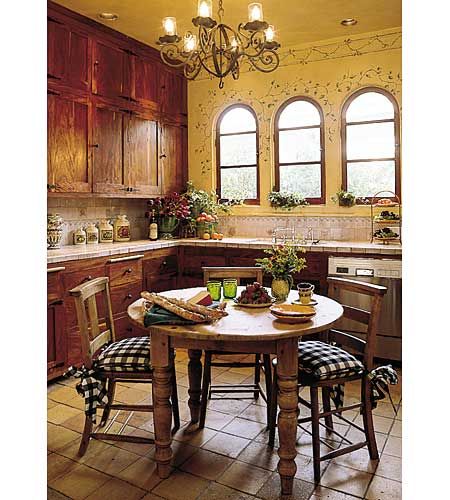 An integral part of the kitchen, this charming wooden table can be pressed into service as extra prep space in a pinch. It also functions as a casual spot to snack, sit, or review a recipe.
Perfectly Planned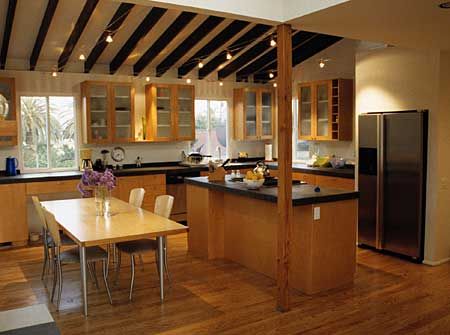 These homeowners decided to save the island for food prep and utilize the adjacent table for family meals. The layout offers a perfect assembly line for delivering and cleaning up food.
Refined Dining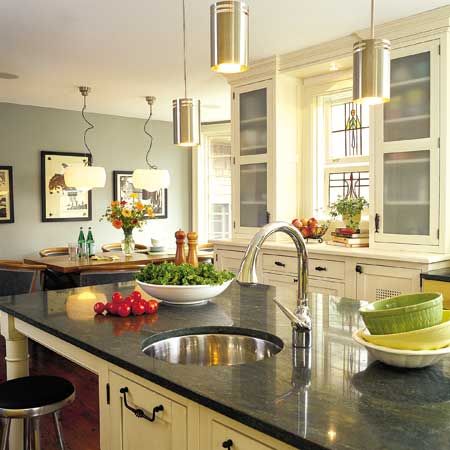 A wall was eliminated to create this eating area ajacent to the kitchen. The table is situated far enough away to steer clear of the two work zones, yet close enough to make serving and cleaning up easy.