Look Out Below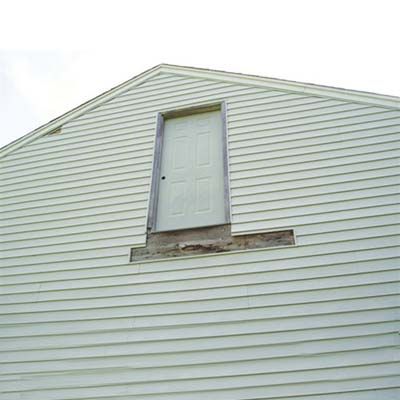 Watch that first step—it's a doozy.
Ron Passaro
Bethel, Conn.
Deep Freeze, Take 2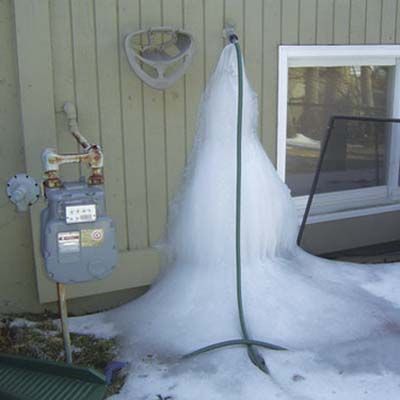 It's important to winterize your sill cocks here in New England, too.
Ron Cook
Close-up Home Inspection
Hopedale, Maine
Hey, I Can Tile My Own Shower!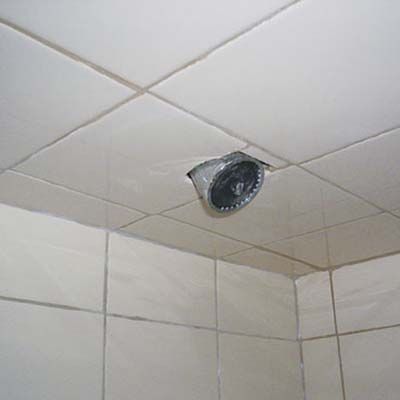 It just needs a little caulking to finish the job!
Tom Kaminski
Cross Island Home Inspection
Sayville, N.Y.
Too Close for Comfort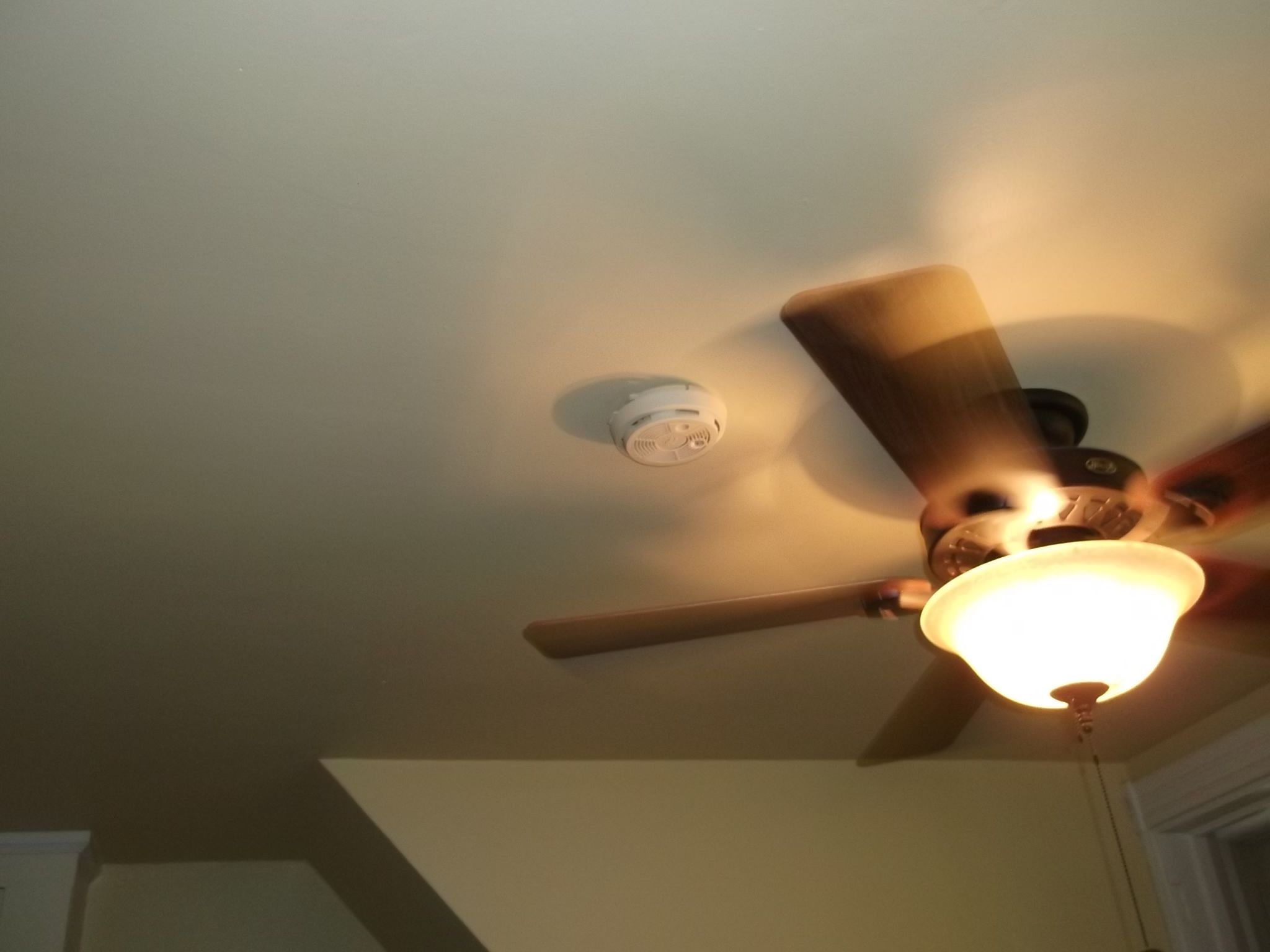 Don't forget to turn off the fan before checking the smoke alarm!
Matthew Steger
WIN Home Inspection
Lancaster, Pa.
Going with the Grain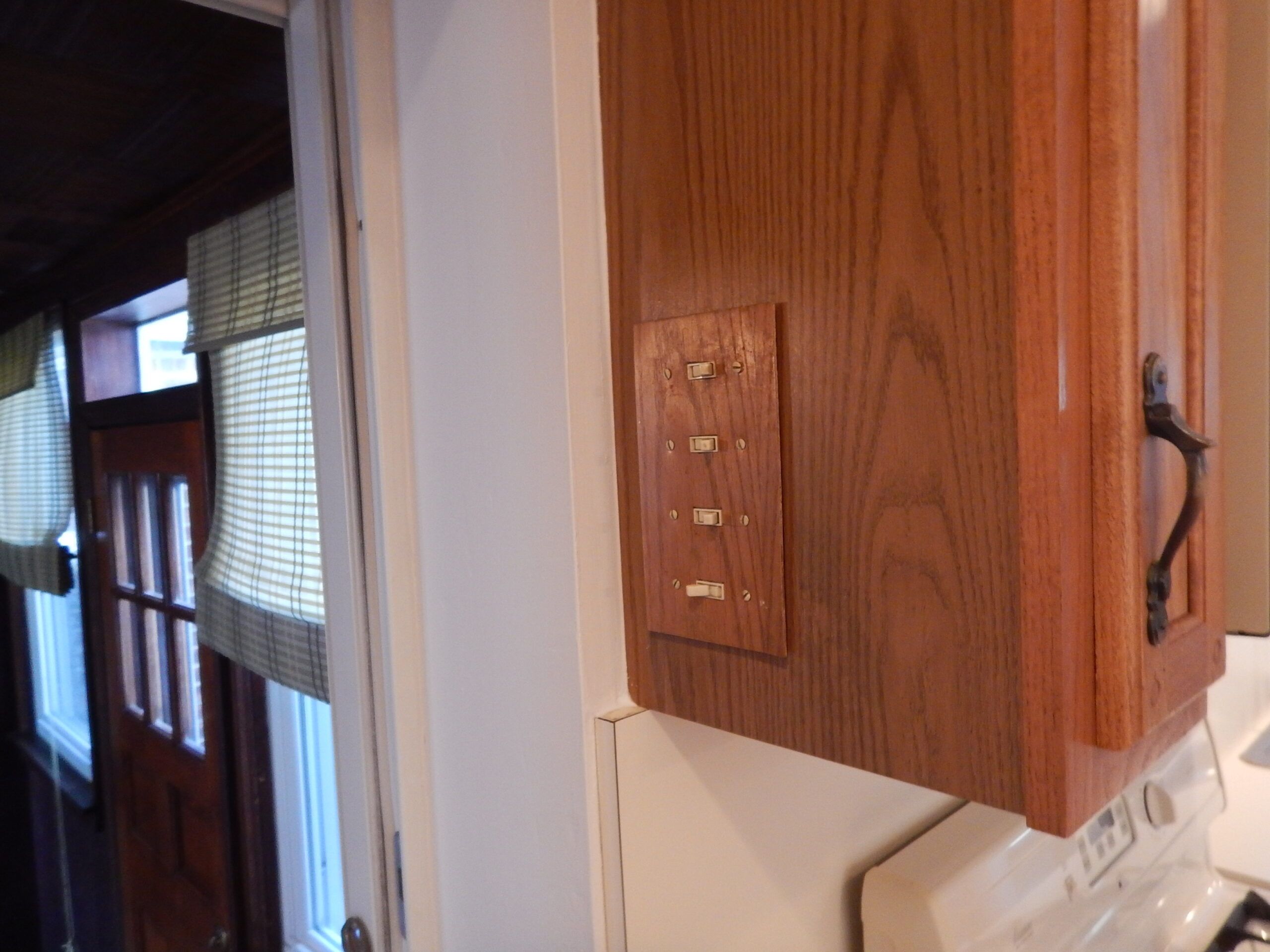 "Not wall switches; they are 'vertical cabinet switches with a matching grain wall plate,' per owner."
Stephen Tyler
STAT Home Inspections
Doylestown, Pa.
Pop! There's Corn in the Roof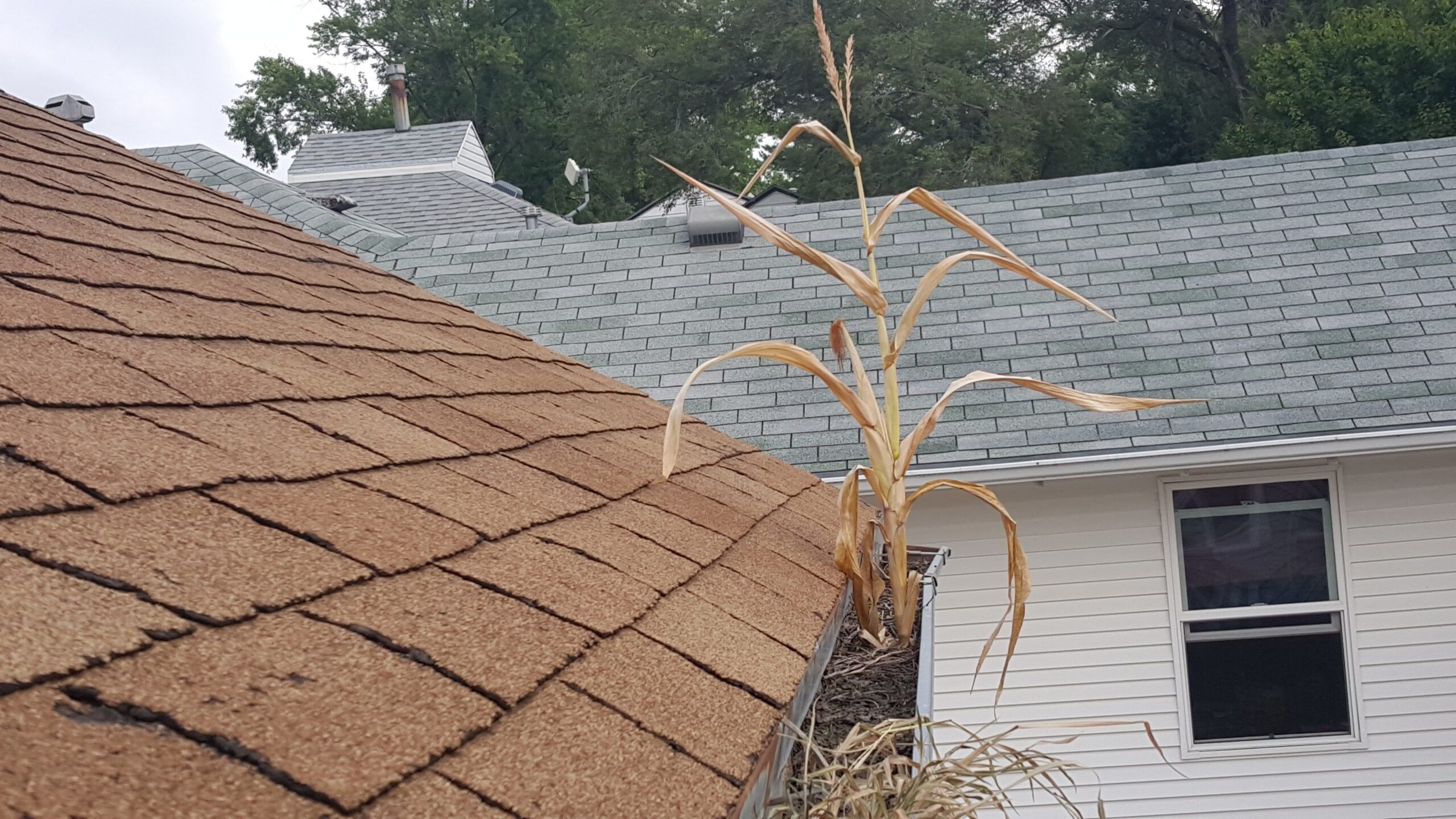 This proves corn can grow anyplace in Nebraska.
Ted Rabenberg
Advanced Home Inspections
Fairmont, NE
Overheated Receptacle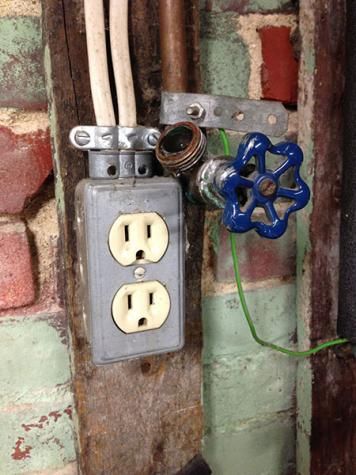 "Is this electrical outlet too close to the spigot? Not to worry. A self-cooling water system is in place."
James Brock
Boston Home Inspectors Inc.
South Boston, MA
Inlet?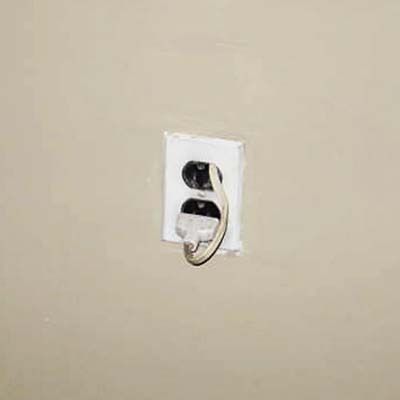 The latest in energy-efficient building products: the self-powered outlet.
Matt Wynne
Aberdeen Building Consulting
Long Island, NY
An Unhelpful Hand(rail)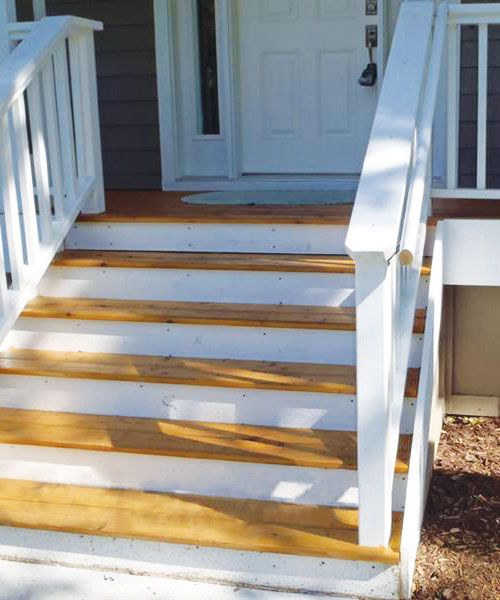 Can you find the carpenter's mistake? Clue: The end isn't painted.
Roger Hankey
ACI, Hankey & Brown Inspection Services
Eden Prairie, MN
Flush before Washing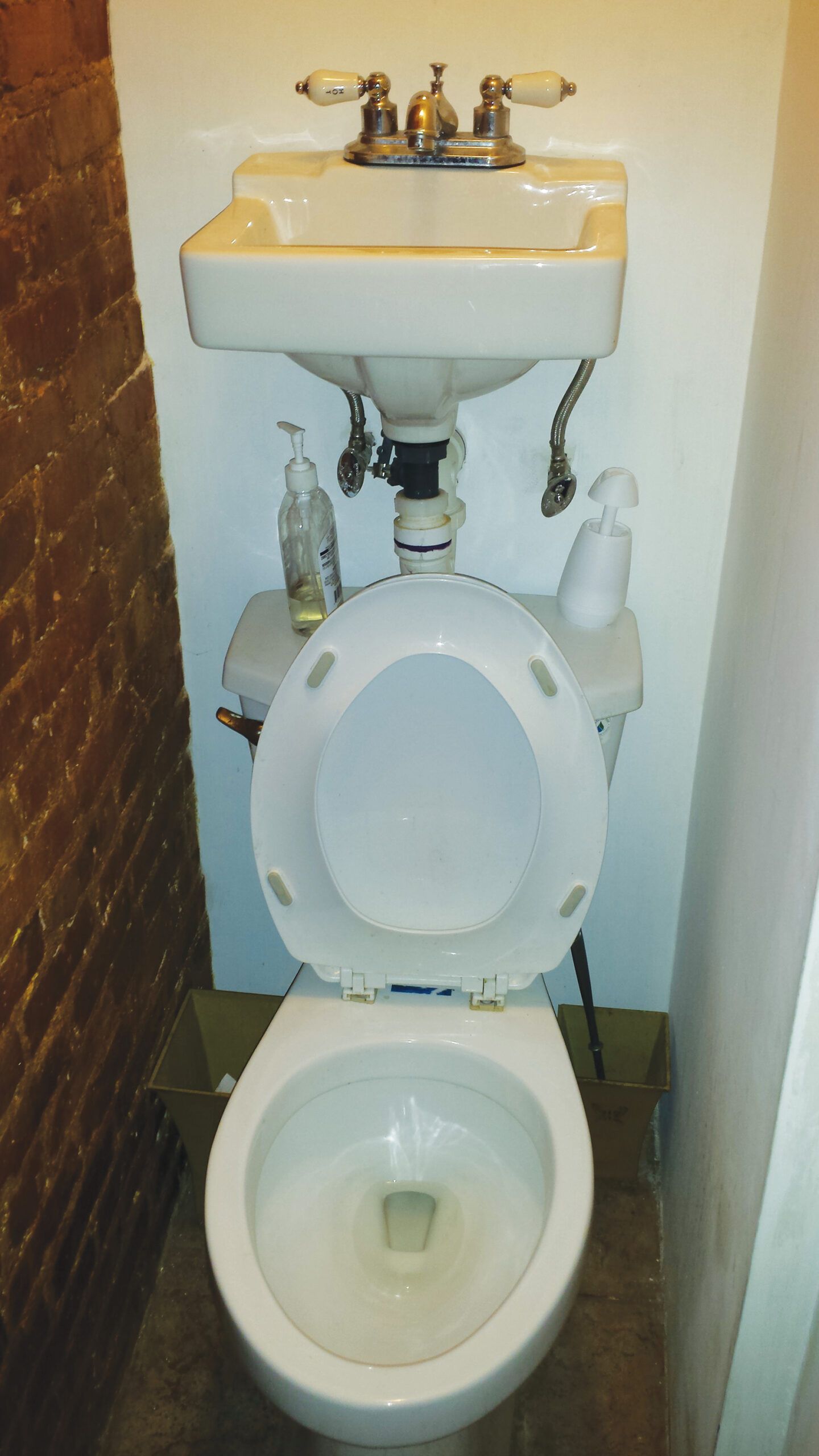 A water-saving feature, if the tank doesn't overflow.
Joseph A. Pasaturo
PE of AVT Engineering
Brooklyn, N.Y.
Plenty of Light in the Attic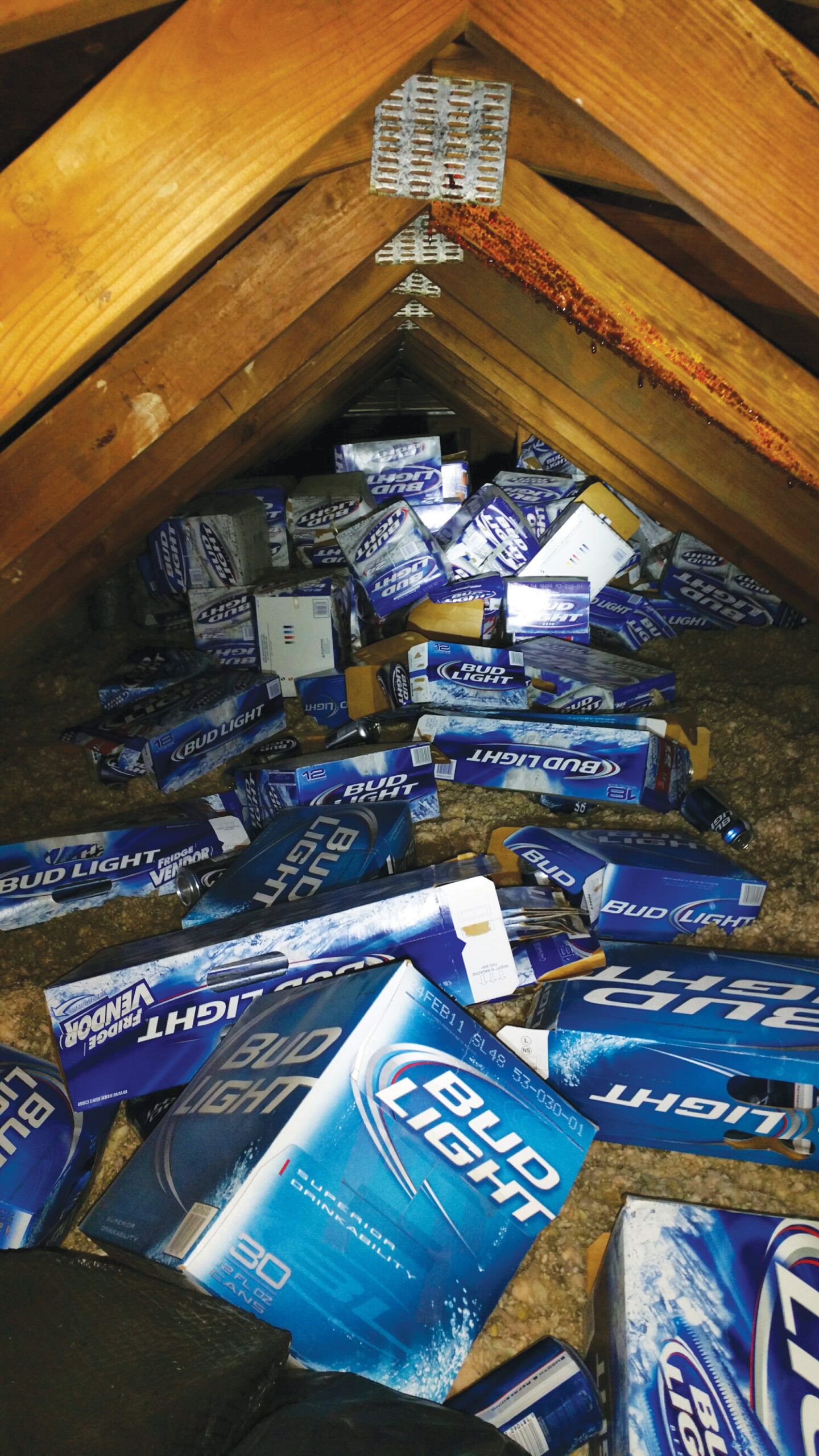 What is the R-value of an empty beer case?
Dan Prescott
Buyers Protection Group
St. Louis
Trapped Again
This photo was taken from under a kitchen sink with a drain that takes the scenic route. I call it Creative Plumbing 101. "Joe the Plumber" comes to mind, too.
Terry McCann
Harbor Light Inspection Services
Sagamore Hills, Ohio
Over-Extended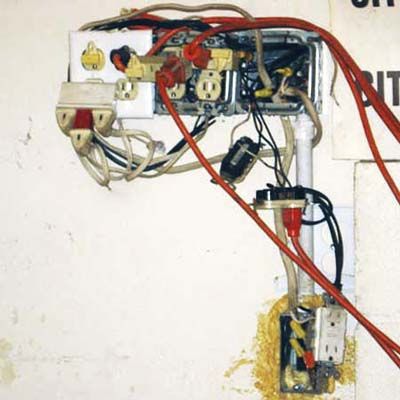 Let's see—that extension cord goes to? Hmm…I wonder why it's arcing? LOL.
Cliff Sims
All City Inspections
El Cajon, Calif.
Lack of Deck Support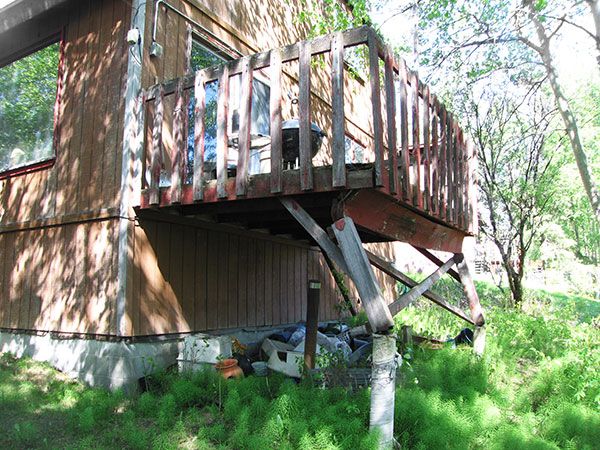 There is a reason I inspect the outside first! The homeowner still uses this deck for BBQs and didn't understand my concerns about the lack of support underneath!
Jim Foss
Best Inspection Inc
Anchorage, Alaska
Splish, Splash I Was Taking a…Zap!
These electrical disconnect boxes sit directly under a working faucet—a recipe for electrocution.
James Brock
Boston Home Inspectors
Boston, MA
Structural Glazing?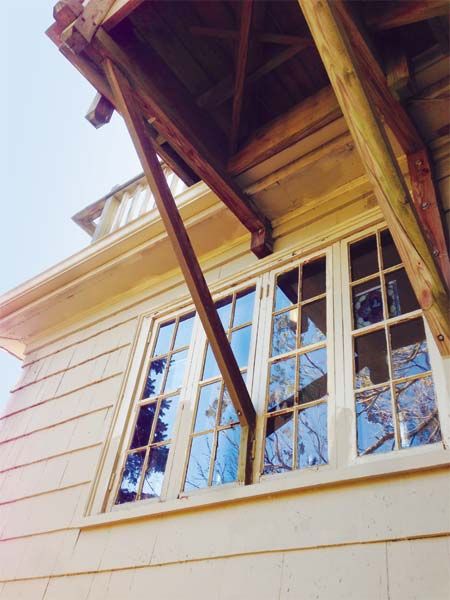 The support for this second-floor deck is screwed to the mullion between two out-swinging casement windows. I was told not to open the windows.
James Brock
Boston Home Inspectors
Boston, MA
It's a Dry Heat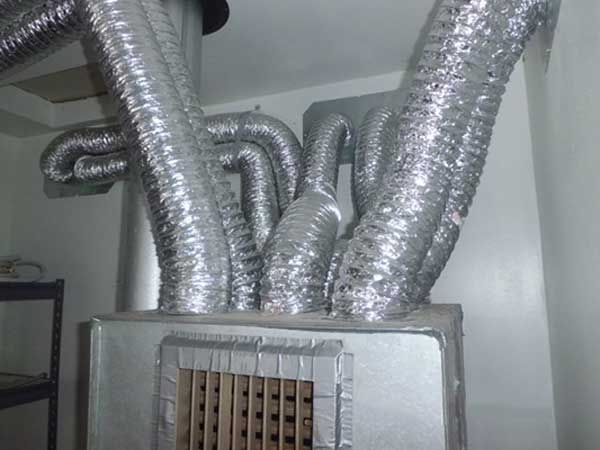 This is a new one. Dryer vent tubing used as duct work connected to the furnace.
Larry Transue
Integrity
Inspection, Inc.
Easton, PA
Gaming the System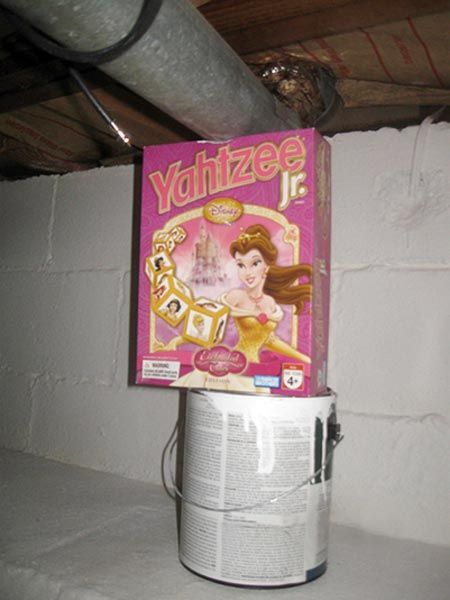 The only problems I see with this cleverly rigged support system is that the Yahtzee® box is not plumb, and the can of paint should be full before being used to hold up loose ductwork.
Nate Stitzlein
Crow Home Inspection, LLC
Baltimore, OH
Getting Very Little Support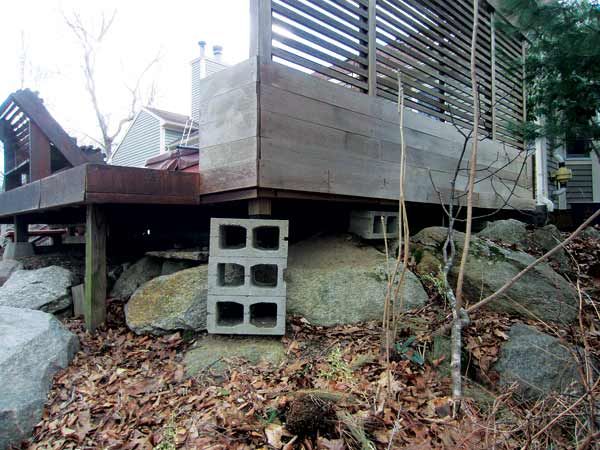 This deck is on the edge of a 100 foot drop off to the woods, all the support coming from concrete blocks wedged onto uneven rocks. Would you trust it?
David Grudzinski
Advantage Home Inspections
Cranston, R.I.
Cooking and Cleaning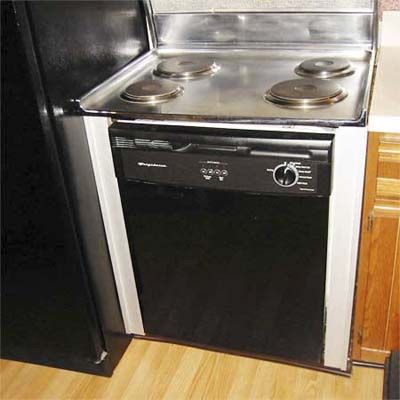 I love my job. Always something new. I have NEVER seen this before—a dishwasher installed directly under an electric cook top that's right up against the refrigerator. You can cook and wash dishes at the same time! A great way to make the "kitchen work triangle" more efficient!
Ken Salvo
Ridge Home Inspection, Inc.
Basking Ridge, N.J.
More Than a Drop in the Bucket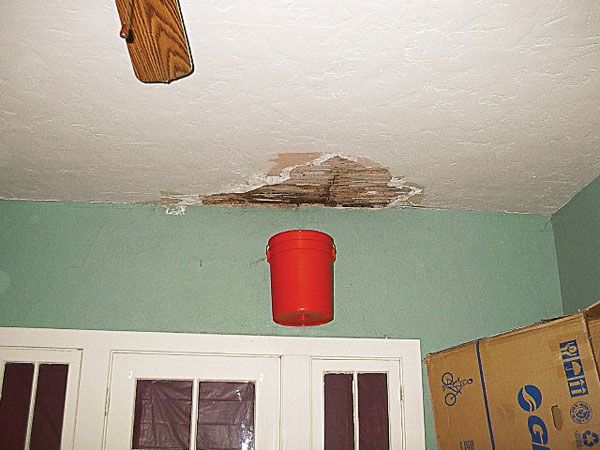 I guess hanging a bucket off the wall was easier and cheaper than fixing the roof.
Tim Hemm
Tim Hemm Inspections
Yucaipa, Calif.