Move Over MacGyver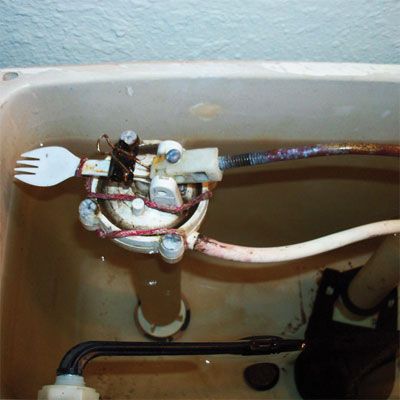 "Okay, MacGyver, you don't have anything on this homeowner, who fixed his toilet valve with a binder clip, some twine & a spork!"
Steve Butzer
HomeSpec Inspection Services
Scottsdale, Ariz.
Hats Off to You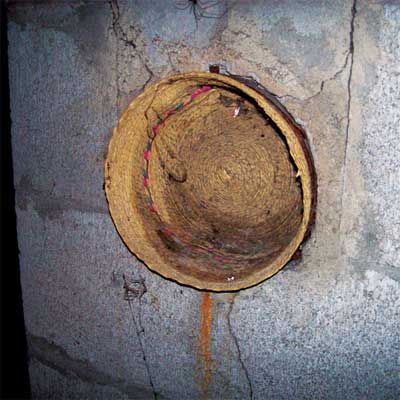 "Why use a tin pie plate to cover the hole in the chimney when you can use a farmer's highly flammable straw hat? E–I–E–I–Ohhhhh Noooo!!!"
Skip Spencer
Buyers Protection Group
Wyoming, Mich.
Canned Heat?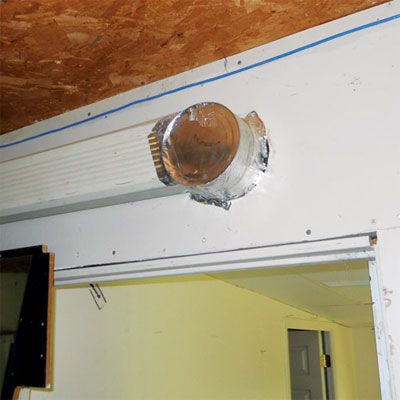 "Here's a photo of ductwork made from a gutter downspout and a food can."
John Handloser
Pillar to Post Piedmont
Palmyra, Va.
Going a Little Too Green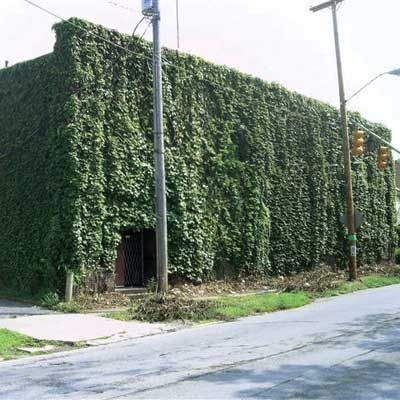 "This is a commercial building I drove past in East Cleveland. I couldn't believe it—those vines must working their way into every crack and crevice of the siding, causing leaks and structural failure. It gives a whole new meaning to the term 'green building.'"
Joe Lengel
Advantage Home Services, Inc.
Garrettsville, Ohio
Down the Toilet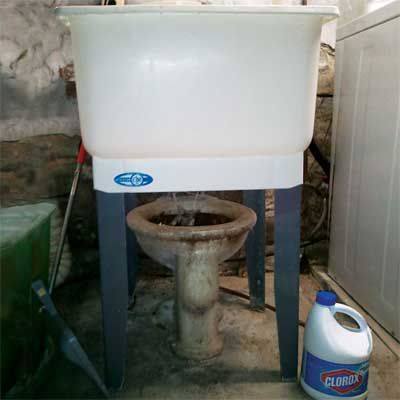 "Not removing the toilet first sure does save you the trouble of connecting all those drain pipes."
Randy Payne
Quality Home Inspections
Pittsburgh, Pa.
Let Me Start Counting the Ways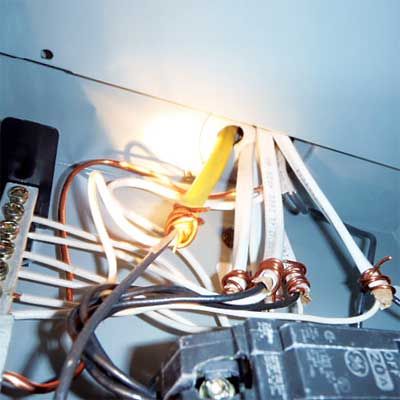 "Stripped wire sheathing, improper grounding, no cable clamps…How many more ways can you improperly wire a subpanel box?"
David Maudlin
Cornerstone Inspection Services
Carmel, Ind.
Sharp Slicer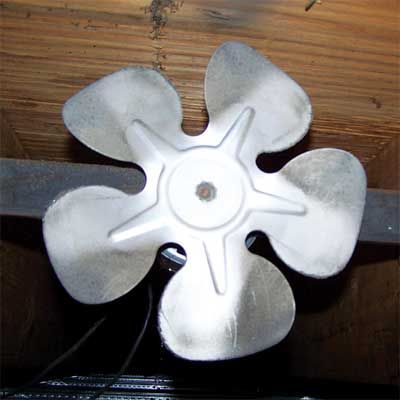 "This fan was found in the floor space to move air from a wood stove. It was running when I was searching for a noise that no one could explain. I almost lost fingers."
David Grudzinski
Advantage Home Inspections
Cranston, R.I.
Disconnected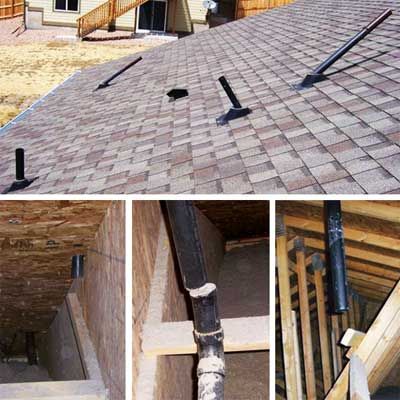 "Are these black 'vent' pipes supposed to be attached to something inside the house?? This is a three-year-old house by a local builder. It must have been a Friday afternoon job by the plumber who was in a hurry to get to happy hour."
Bob Pyne
AmeriSpec Inspection Services
Colorado Springs, Colo.
Ah, the Giant Squid Configuration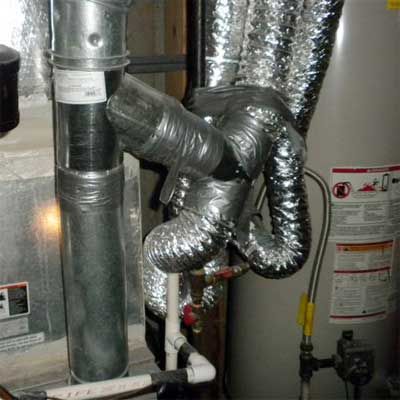 "Why bother running the laundry, kitchen, and bathroom exhaust ducts directly to the outside when you have this convenient furnace flue to connect them to."
Scott Mitchell
Pillar To Post Home Inspections
Suwanee, Ga.
Unsupported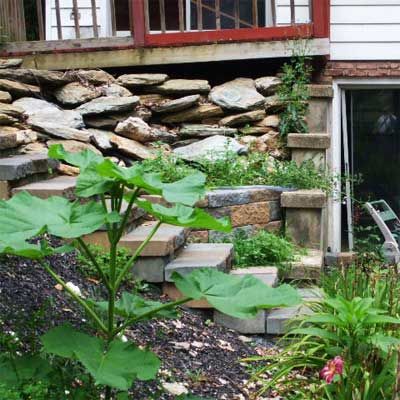 "This deck is resting on the ground on one side and on a retaining wall that is falling over on the other end."
Matthew Steger
WIN Home Inspection – Elizabethtown
Elizabethtown, Pa.
Flammable, Schlammable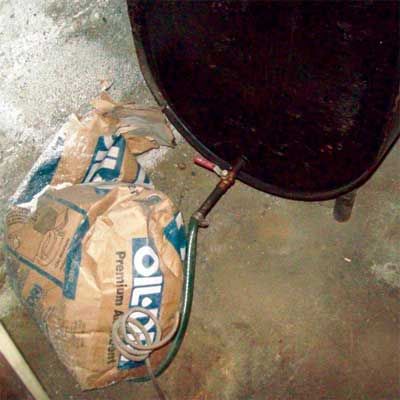 "Who needs an approved oil line? I think I can use my garden hose. If it leaks, I'll just use some of this 'premium absorbent.'"
David Grudzinski
Advantage Home Inspections
Cranston, R.I.
Desk Fan or "Death" Fan?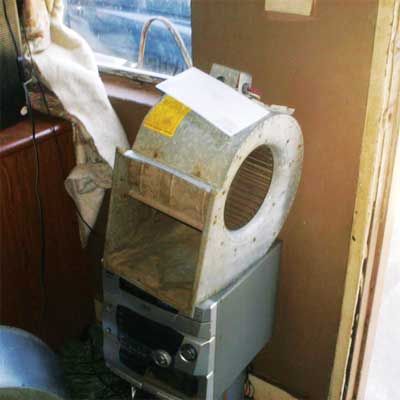 "The gas had been turned off, so the furnace blower was removed and wired to an extension cord. Who needs a desk fan?"
Michael Gonzalez
Champia
Atlanta, Georgia
Buttered Brick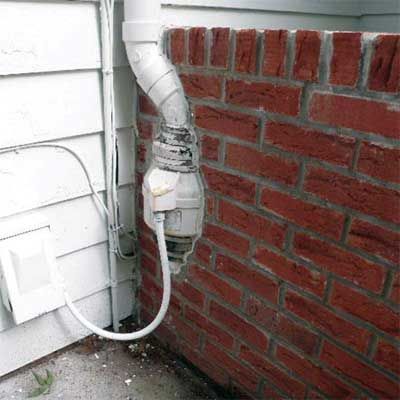 "The owner said the mason told her he 'buttered' the mortar so the fan could come out easly and be changed if needed."
David Maudlin
Cornerstone Inspection Services
Carmel, Ind.
Running on Empty
"This garage has its own furnace and a truck's gas tank to go with it. 'Hey, my garage is on empty.'"
David Grudzinski
Advantage Home Inspections
Cranston, R.I.
Cracked Repair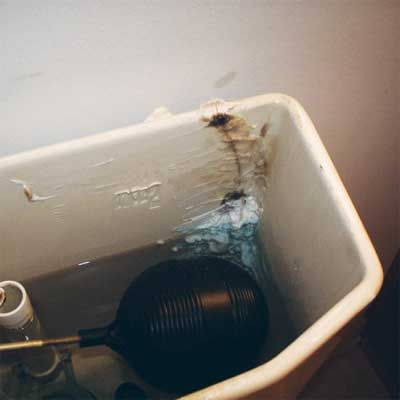 "The toilet tank cracked and rather than replace it, the homeowner filled the tank with caulking."
Brodie Brown
Browntree Home Inspections
Marietta, Ga.
What's That Old Saying?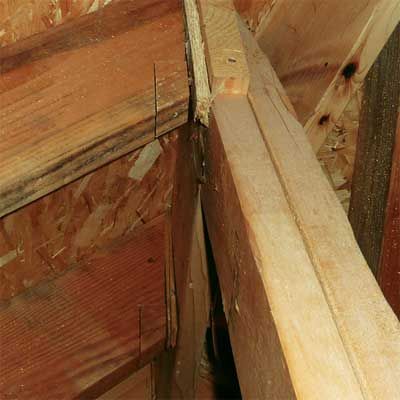 "Wait, don't tell me: Is it 'Measure once, cut twice?' It's not dangerous if the cuts don't go all the way through the rafters, is it?"
Ed Massart
Speaker of the House
Glen Ellyn, Ill.
Lint-sulation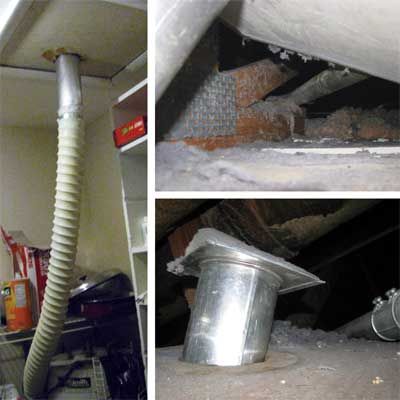 "I came across this interesting way to add extra R value insulation and humidity in your attic space: with a dryer vent. No wonder the rental unit gets really hot on a hot, hot, hot day in summer."
Norman Bodewig
Accu-rate Home inspections
Cape Coral, Fla.
Snake Eyes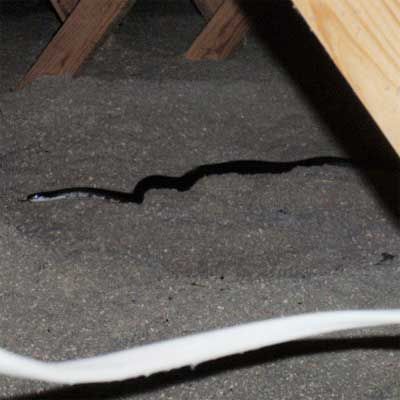 "Another vacant home with a built in mouse trap. Once we saw each other, it didn't take long for both of us to turn and go the opposite way."
Paul Reichle
Missouri Property Inspections, LLC
Troy, Mo.
Looks Like a Yeti Took a Bite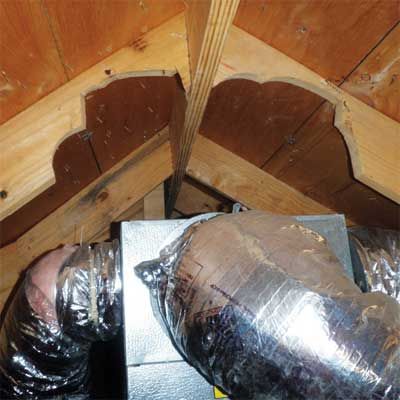 "Mechanical contractors and power saws are a dangerous combination. What's worse, this evisceration of the rafters was not even needed to install the unit or ducts. They were cut out 'just in case.'"
Steve Anderson
Anderson AmeriSpec
Germantown, Tenn.
Danger: No Diving!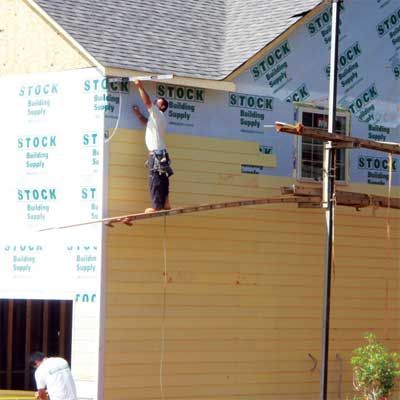 "This jobsite has a high dive, but no pool!"
Ronnie Blankenship
Complete Home Inspectors
Salem, Ala.