Want to paint wood with chalkboard paint? There are a few tricks to know before you apply chalkboard paint to bare wood to ensure the right finish.
Steps for Applying Chalkboard Paint to Wood
If you're coating bare wood, start by applying a primer. Chalk paint has a thinner consistency compared to traditional paint, so, once dry, sand the primer smooth and wipe the surface clean.
Open the can of chalkboard paint and thoroughly mix the paint.
Using a dense foam roller, apply the chalkboard paint in light, even coats. Try not to over-roll the paint. Let dry.
If additional coats are required, and they typically are, lightly sand the surface between coats and check the manufacture's specification for proper recoat time.
After the final coat, allow the finish to cure for three days.
If you plan to write on the chalkboard, allow it to dry for three days and then condition the surface by pulling the side of a piece of chalk over the entire surface, and then wiping it with a clean, dry cloth. Now you're ready to write!
Cleaning the Chalkboard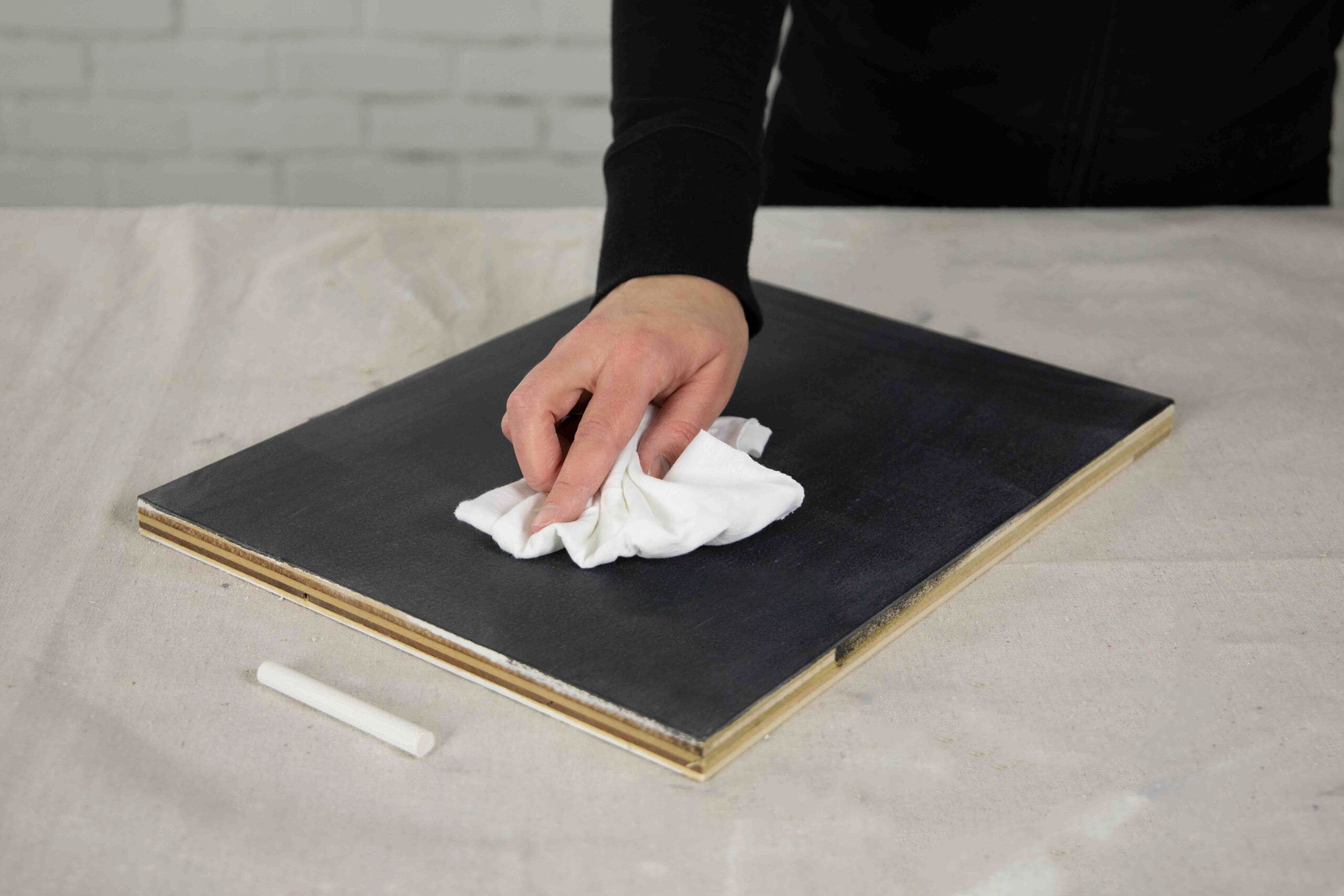 If you want to clean the chalkboard with a damp cloth, wait at least 7 days after applying the paint to do so. Otherwise, you can clean the surface with a traditional eraser or dry cloth between drawings.
---
Materials
---
Tools