Why are they so trendy? Aside from being aesthetically beautiful, these ancient symbols hold sacred meaning in Hinduism and Buddhism. The direct Sanskrit translation of mandala is "circle" and it serves many purposes, such as being a tool for meditation.
Using chalk, matte paint and some stain, you can freehand this embellishment on your deck. Not only is the finished result something to be mesmerized by, but the activity itself sure seems like a meditative practice of its own. If you have a raised platform, opt to paint a corner as shown above, or create a more symmetrical piece in the center of the flooring. Tie this boho look together with doodled accents among the concentric circles. Get the steps below—created by Brittany at Pretty Handy Girl—to dress up your deck with this cosmic pattern.
Tip: pre-stain the deck and then use the same product again later as protective top coat.
1. Using Chalk, Draw Six Concentric Circles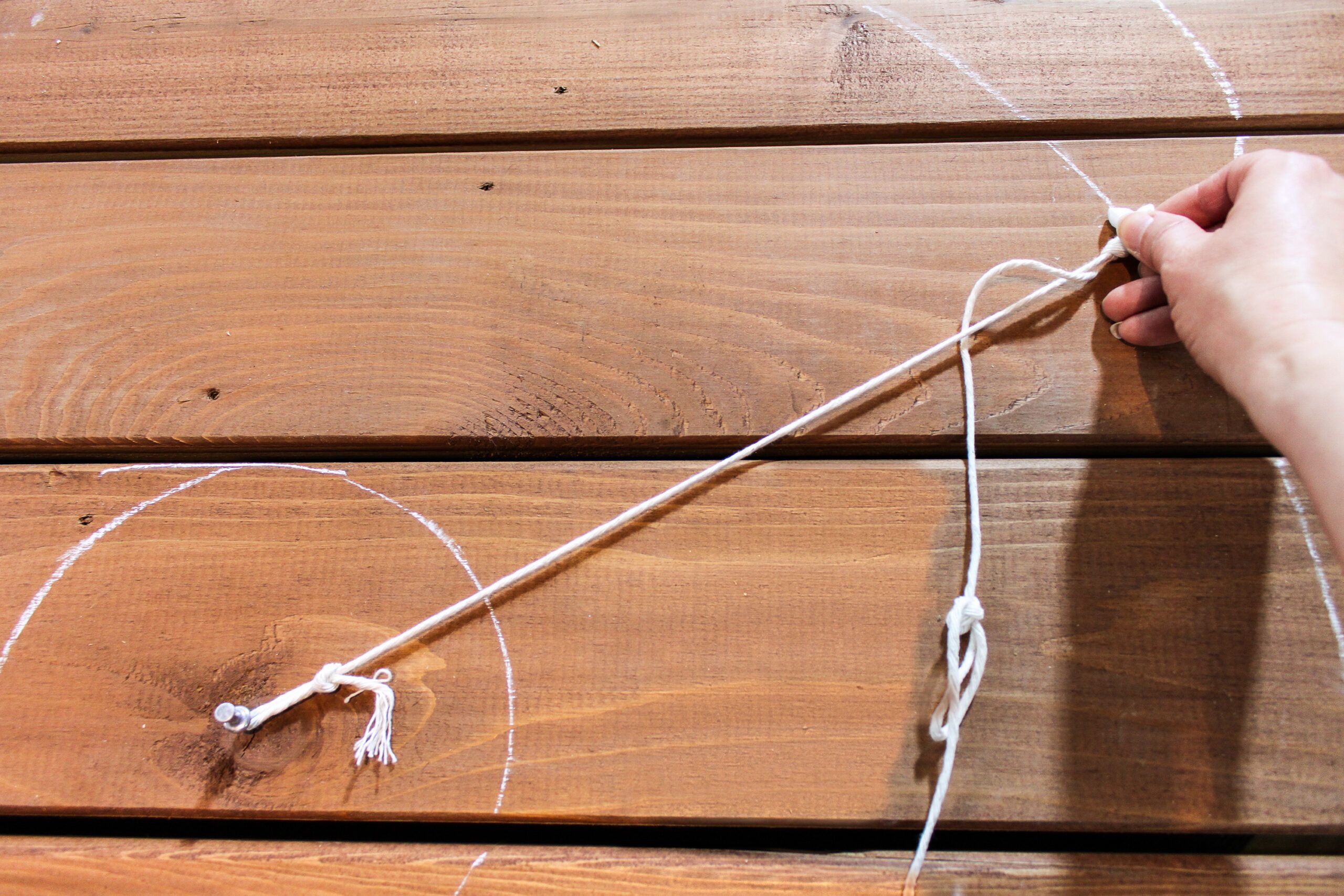 Choose a spot in a prominent open area and draw a small circle with the help of string wrapped around a pushpin at one end and chalk at the other. Add five more circles, each one a little farther out.
2. Mark Out Manageable Sections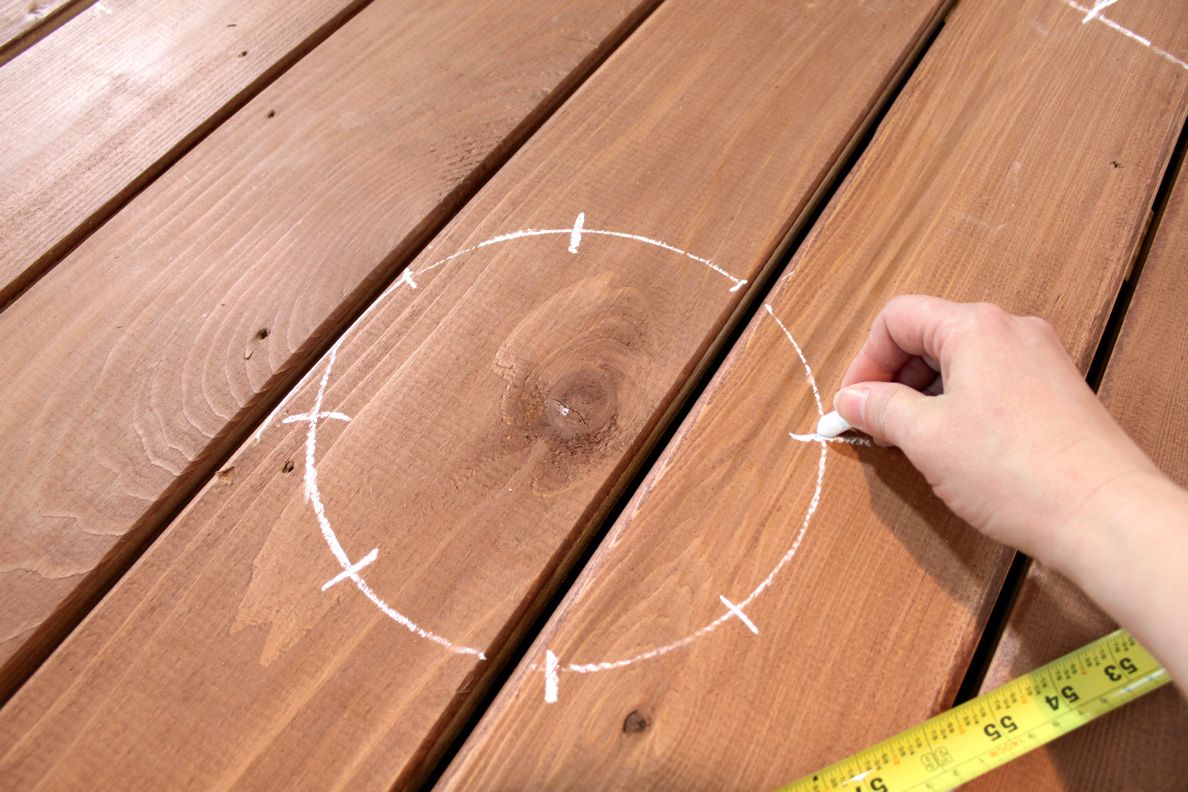 Mark four compass points on the innermost circle and add four more equidistant points. Align a tape measure with the center and two points, and draw long lines to create eight wedges.
3. Start Embellishing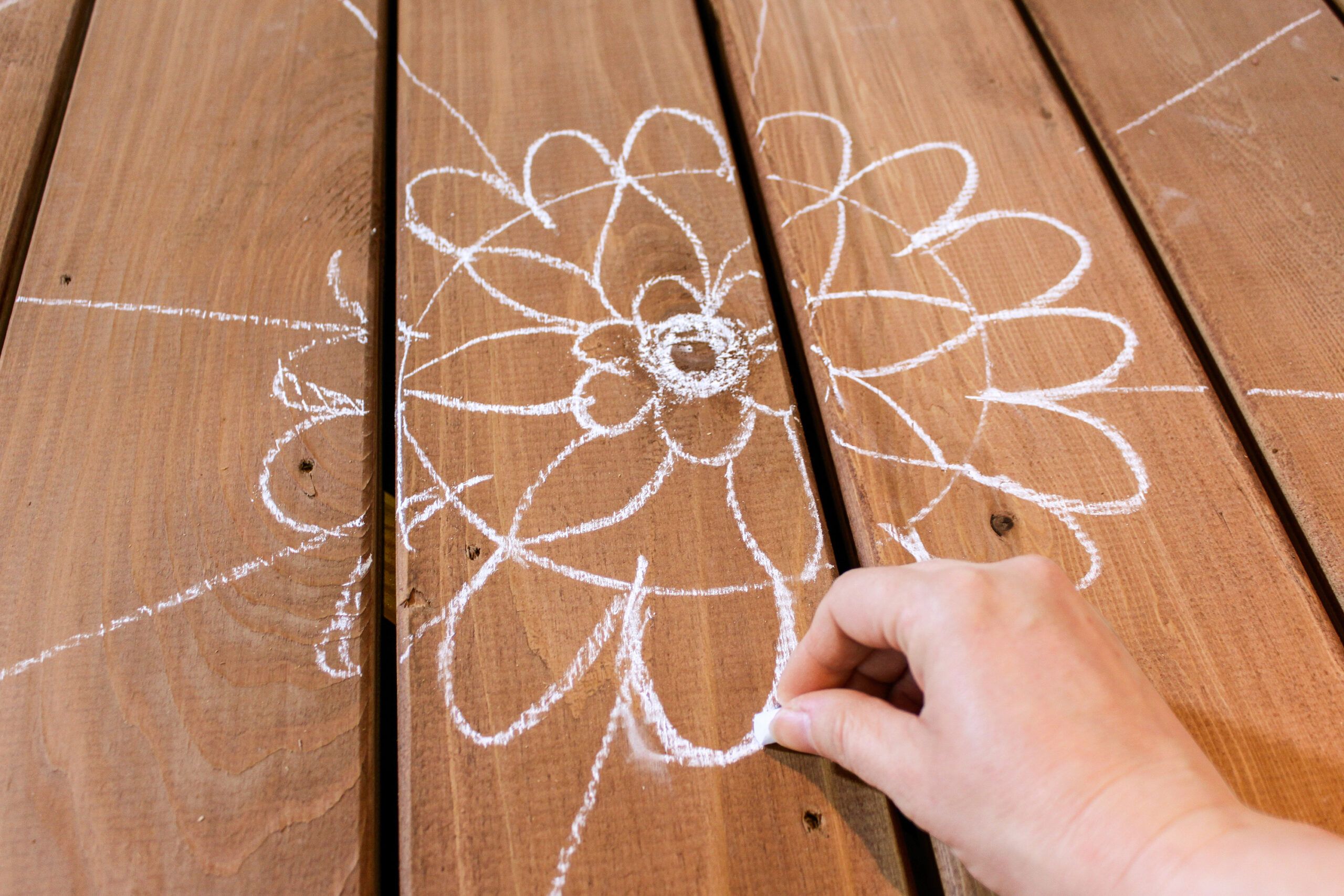 Add freehand flowers, loops, and curlicues to fill in the design, repeating the petal-like pattern in each circle. Use a damp rag to erase and redo any stray marks, as needed.
4. Paint the Pattern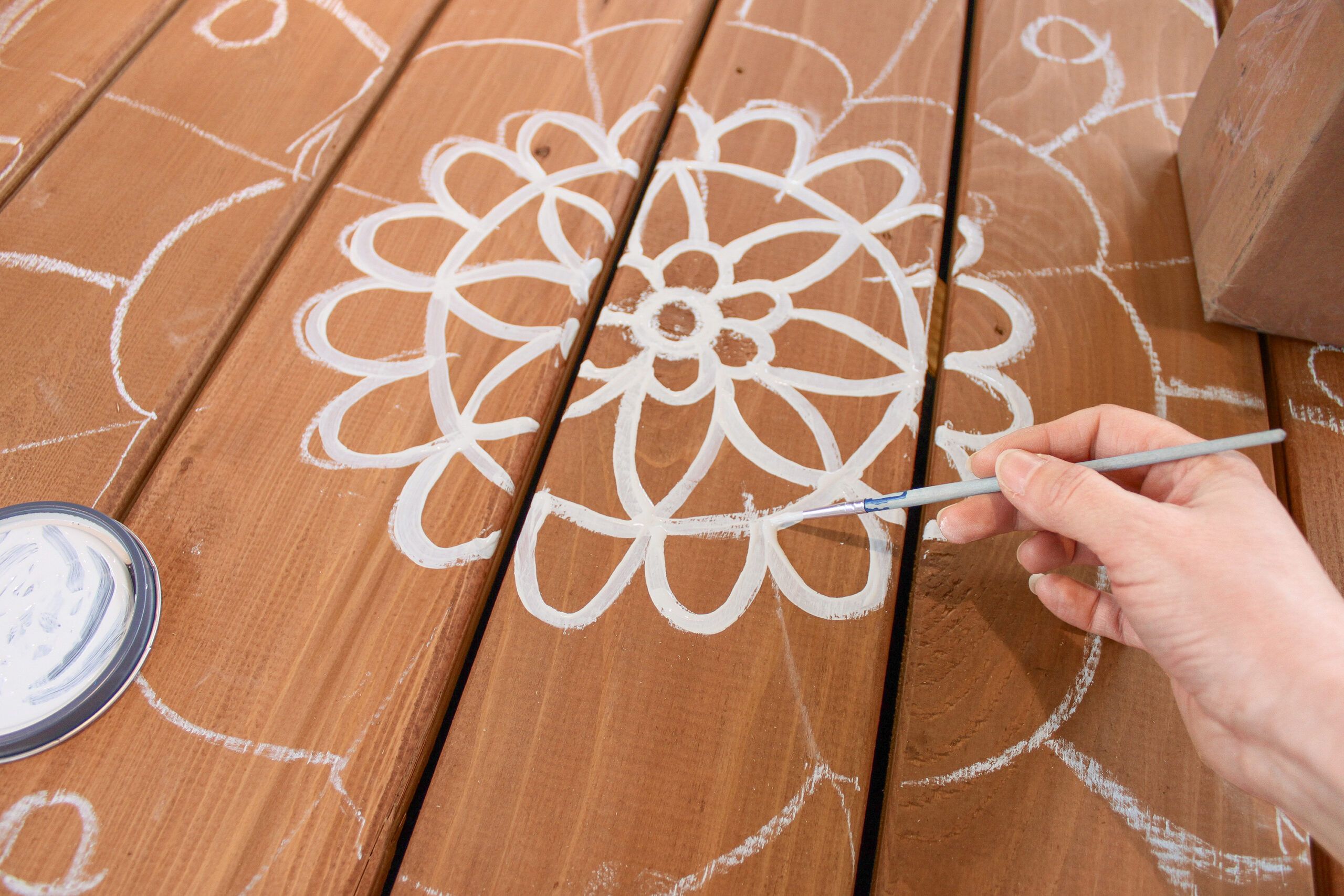 Use small and medium round and square artist brushes to apply a chalky paint, such as Rust-Oleum's Chalked Ultra Matte Paint in Chiffon Cream.
5. Keep Going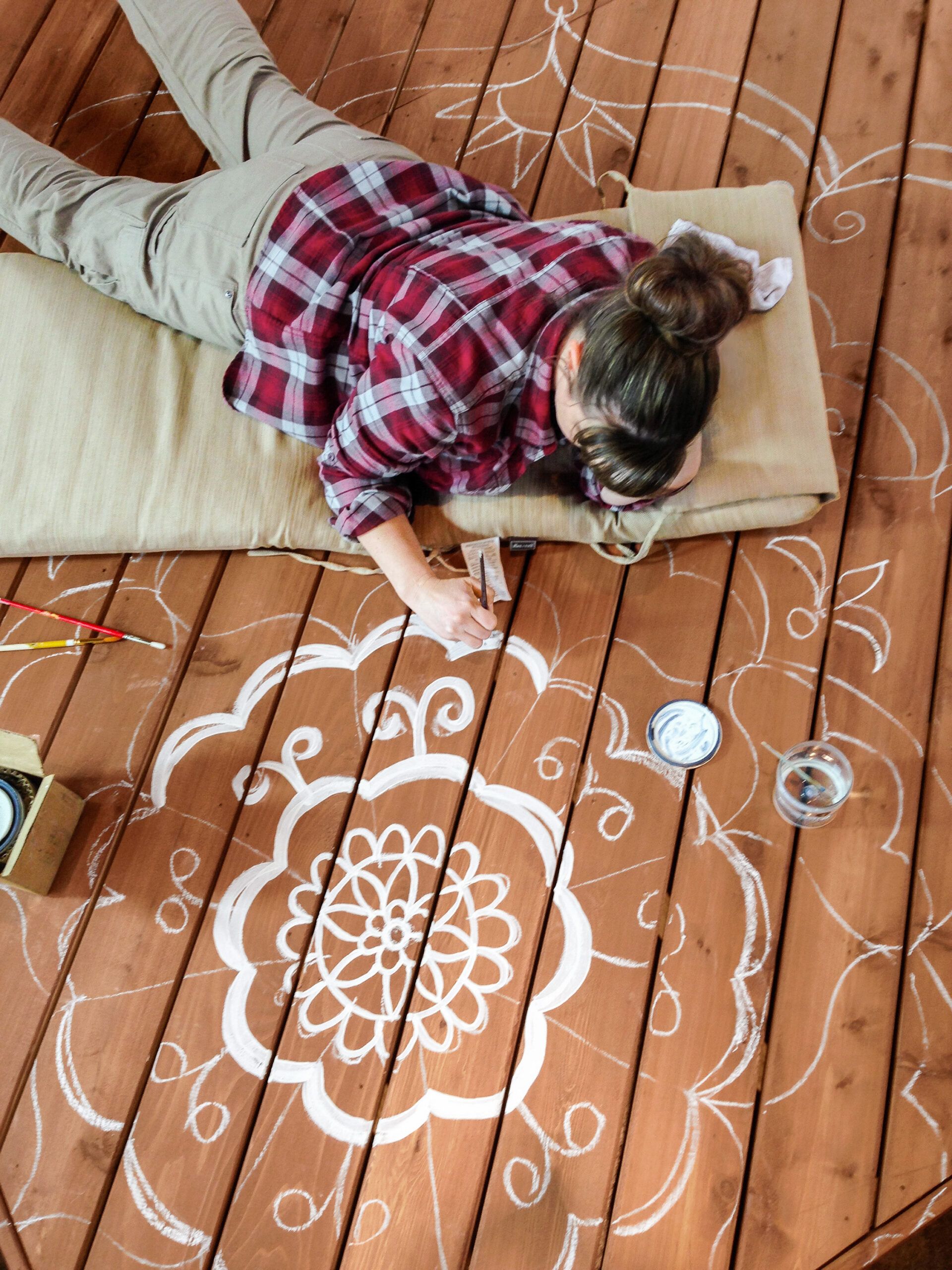 Make yourself (and ideally a friend) comfortable and gradually complete the pattern. If your deck is a platform style, like this one, don't forget to continue the pattern along any deck sides that are exposed.
6. Sand and Seal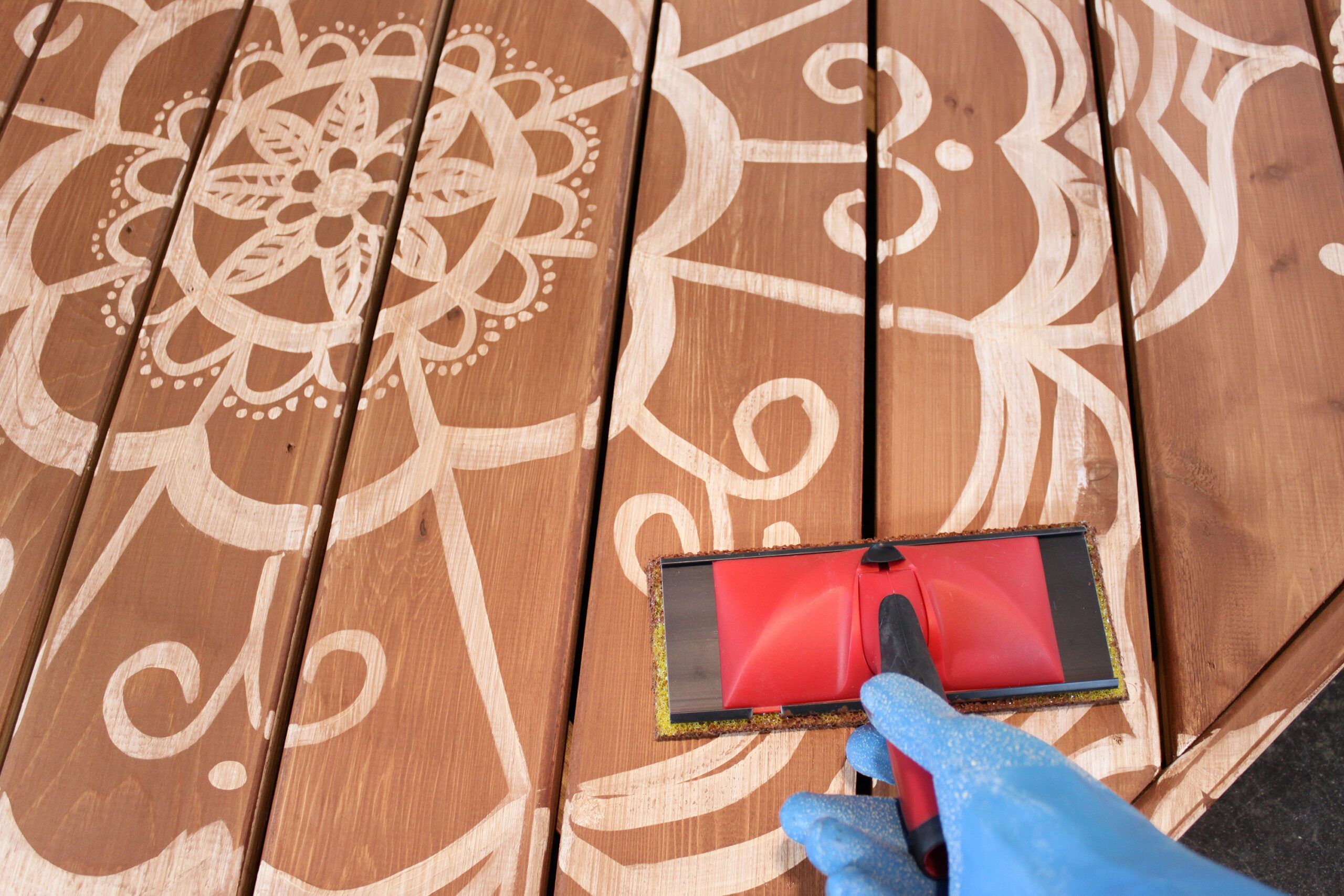 When the paint is dry, use an orbital sander and 180-grit paper to "age" the pattern. Wipe away dust before applying a top coat with an exterior stain pad. Allow it to dry a day.
(This article originally appeared in This Old House magazine. Author: Deborah Baldwin)