If you're new to the DIY space, you may be familiar with the importance of clamping. But did you know the right type of clamp can make all the difference? As a beginning DIYer myself, I research a lot of tools and their uses. Having my options in one place helps me decide which tool is right for the job. Hence, this handy clamp tool guide for other beginners like myself. Happy building!
Spring Clamps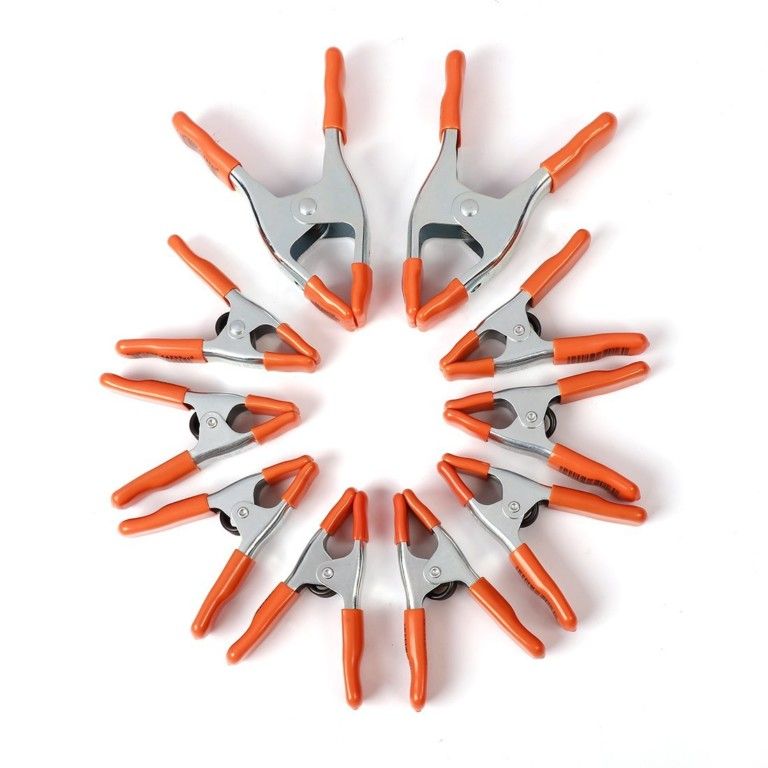 Spring clamps, also called pinch clamps, are inexpensive and useful for a wide range of light-duty clamping jobs.
Quick Clamps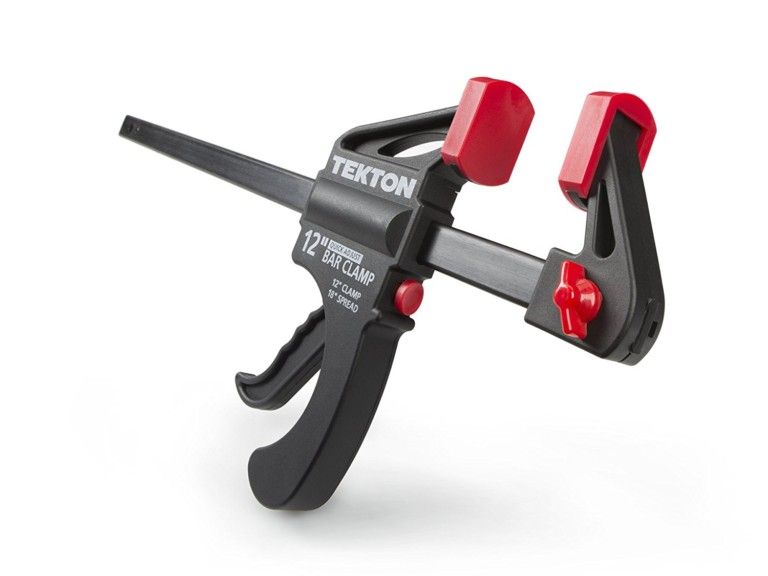 Quick clamps can be operated with one hand and many models have reversible jaws for use as a spreader to push apart pieces.
Pipe Clamps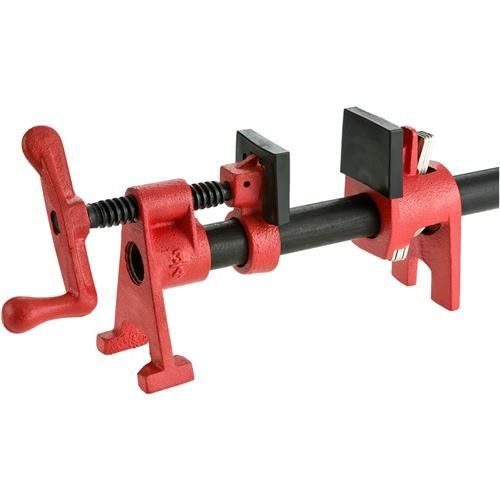 When greater clamping strength is needed, consider using pipe clamps.
Buy pipe clamp fixtures and slip them onto black-iron pipe. Pipe clamp fixtures are commonly available for use on ½-inch or ¾-inch-diameter pipe.
Bar Clamps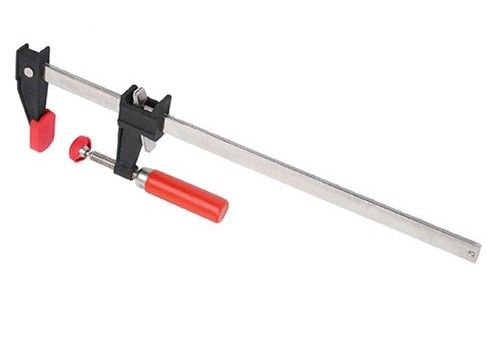 Bar clamps with parallel jaws exert immense pressure evenly to the work, so there's less chance of the parts bowing.
C-Clamps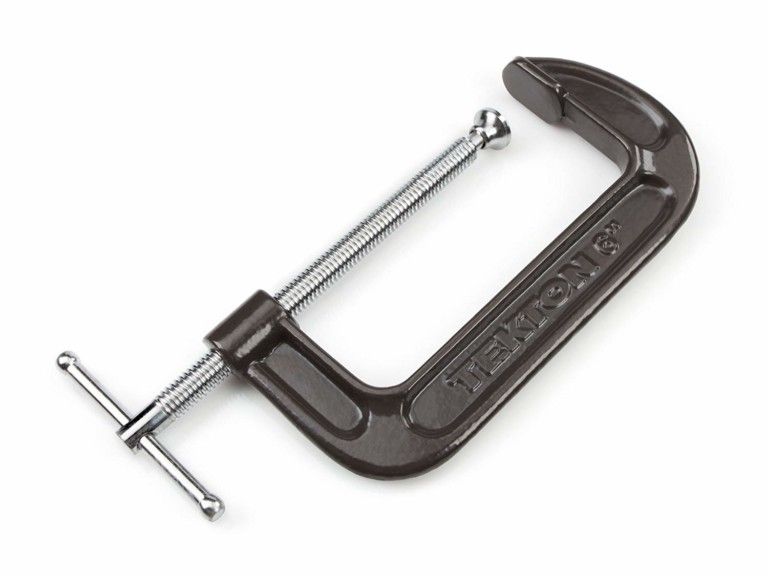 This type of clamp is best for metalworking. When using this type of clamp, be sure to protect the wood surfaces with pads. Use C-clamps to hold to hold a framing square to a straightedge when laying out stair stringers.
Specialty Clamps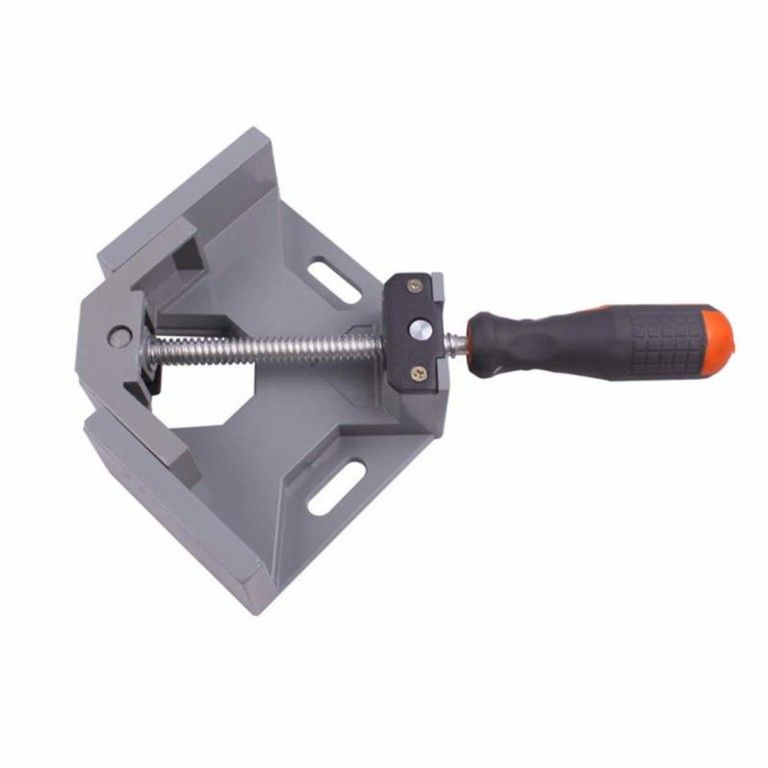 Specialty work-holding clamps are used to hold two boards at a right angle.
Miter Clamps
A miter clamp with a screw handle provides a quick, accurate way to assemble right-angle butt joints, miter joints, or T-joints.
Three-Way C-Clamps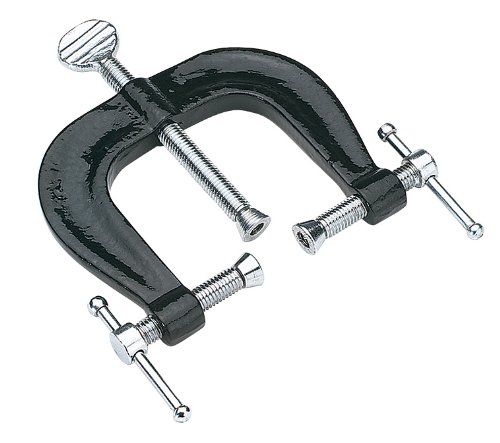 A three-way C-clamp has three screws and is useful for securing face frame to cabinets. Just be sure to protect the wood surfaces with pads.
Strap Clamps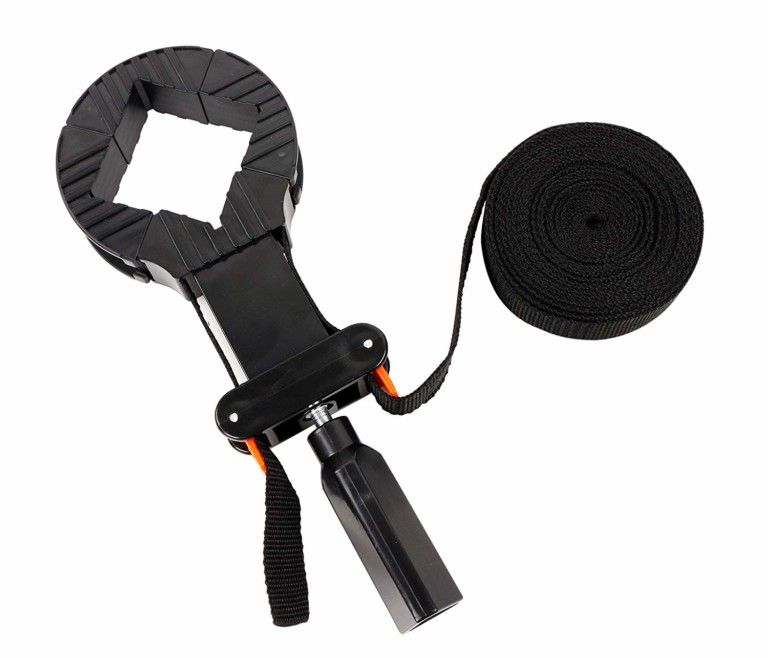 A strap clamp, also called a band or web clamp, is ideal for securing irregular or oddly shaped assemblies, such as stools, chairs and tables.
Some strap clamps must be tightened with a screwdriver or wrench. Others are equipped with a convenient ratcheting mechanism.
This information was originally presented by This Old House TV.