Not all of us are lucky enough to have a spare bedroom that can be converted into an office. But if you can manage to free up a closet, you can transform it into an office nook that accommodates all work needs. The best part about this office hack? You can easily hide desk clutter or important documents behind closed doors. Remove the rod and add the items below.
Shelves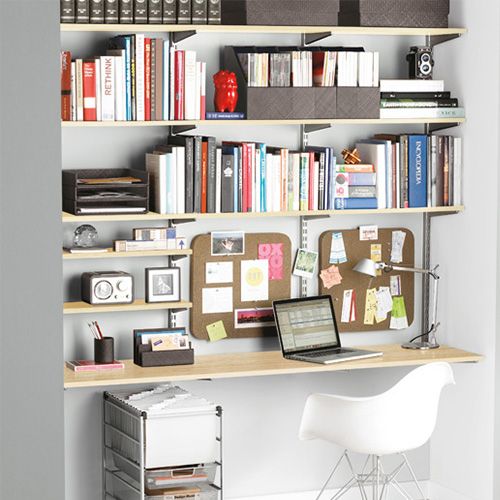 Mount shelves at least 1 foot apart using standards, which can hold up to 70 pounds per foot. Try: Sand and Platinum Elfa Office Shelving in a Closet, $303.37; Container Store.
Storage
Keep stationary and other miscellaneous items stowed in stackable boxes. This is a more attractive solution for desktop clutter and labels will help keep things in order.
Cork Board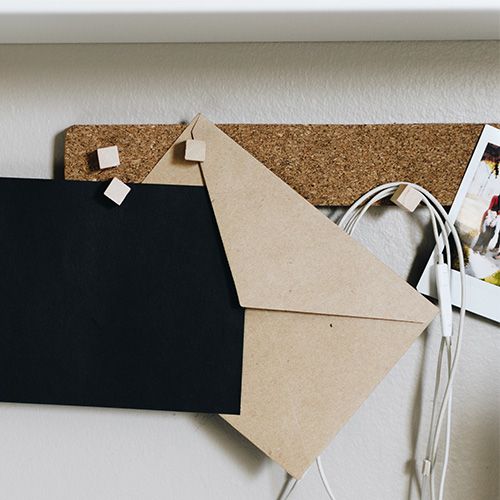 If you don't have folding doors, hang cork board on the back of the doors to collect and display important notes, bills, swatches, and photos.
Dry Erase Board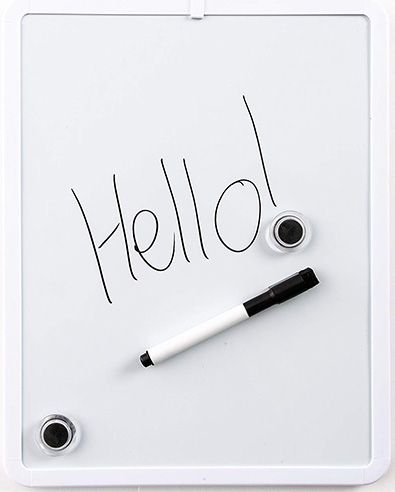 Hang a dry-erase board for an accessible to-do list at all times.
Desk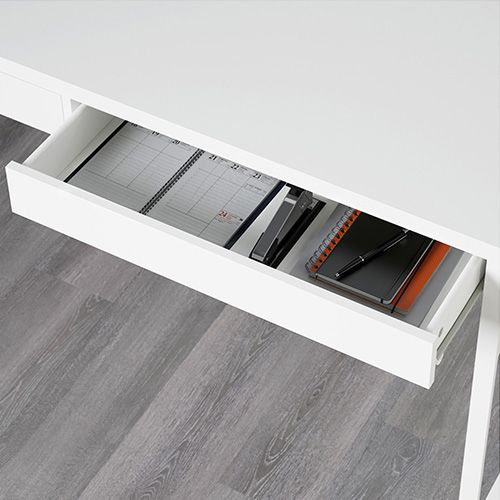 Insert a narrow desk with slim drawers for sleek storage that doesn't carry visual weight.
Lighting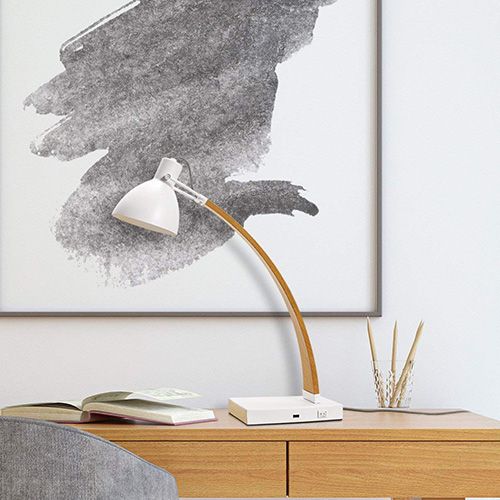 Install a ceiling fixture, prop up a desk lamp or hang string lights.
Seating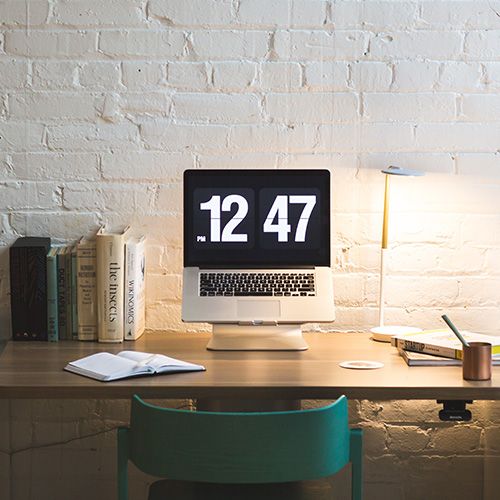 If you can fit a slim chair pushed in behind closed doors, or tuck a stool below the desk, supplement seating in this nook. Otherwise, keep a chair close by in the room that can be used as needed.