For centuries, zen gardens have been carefully landscaped from natural resources to imitate the tranquility of nature. Originated in Japan, these man-made structures are designed with rocks, sand, trees, and moss and designs are then raked into the sand to represent the elements.
The sensory play of a mini DIY zen garden will help you de-stress and maintain good vibes all day.
1. Modern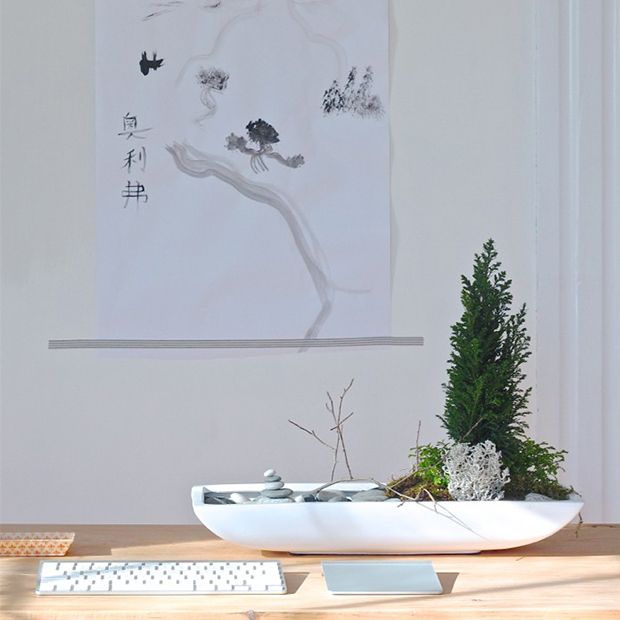 Laptop? Check. Cell? Check. Zen garden? Check! This sleek little garden practically looks like a tech accessory. Get the details on this innovative DIY here.
2. Traditional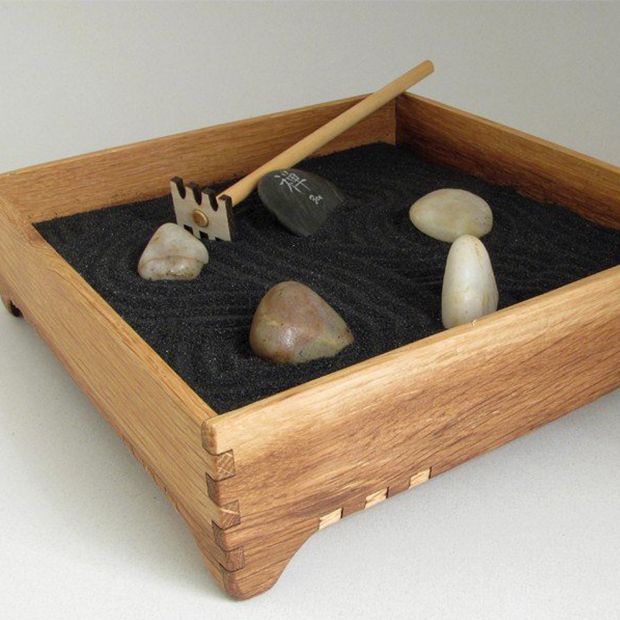 If you need a break from all the buzz, this classic mini zen garden will help keep you centered.
3. Resourceful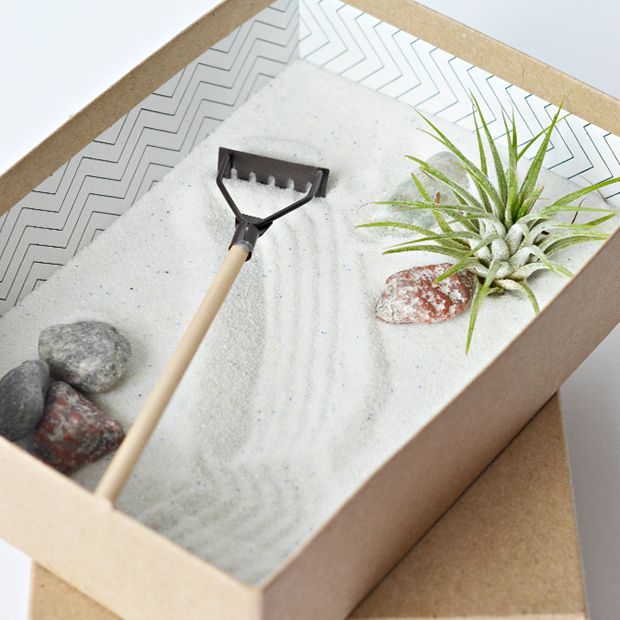 This blogger recycled a piece of mail for their display. Read more here.
4. Geometric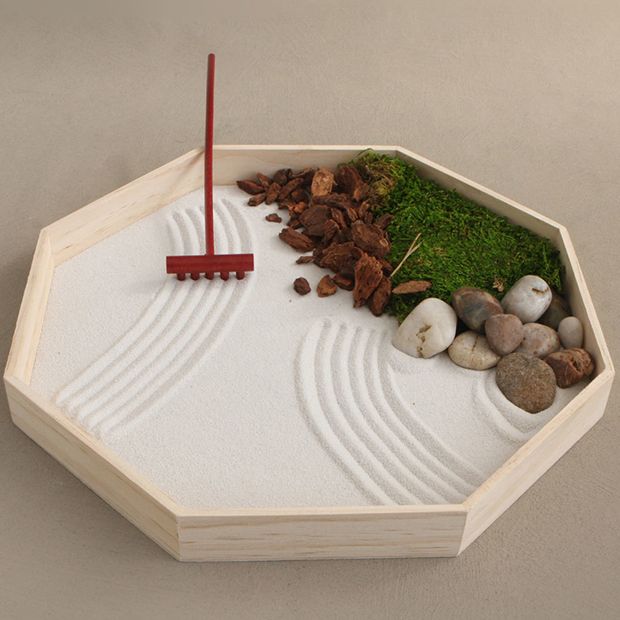 Some geometry is known to have sacred meaning. Maybe this eight-sided zen garden is the key to workday mindfulness.
5. Succulent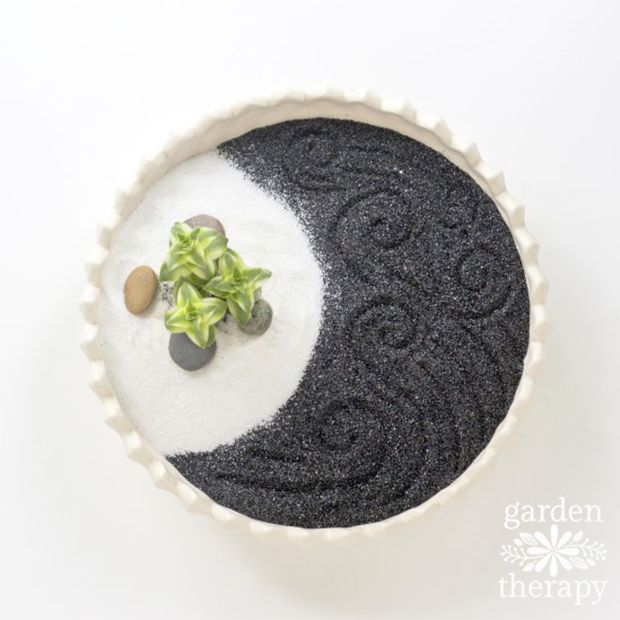 Don't just imitate nature, include it! Add a small succulent plant or two to the mix – just be sure to add soil to the bottom layer first. Get the details here.
6. On the Go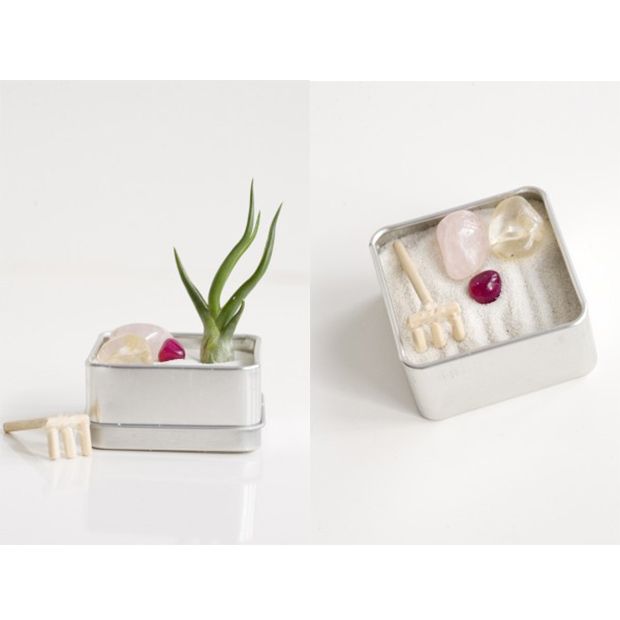 Using a mini tin, you can cover this tiny zen garden with a lid and bring it with you everywhere you go. These also make for fun party favors or bridal party gifts.
7. Pop of Color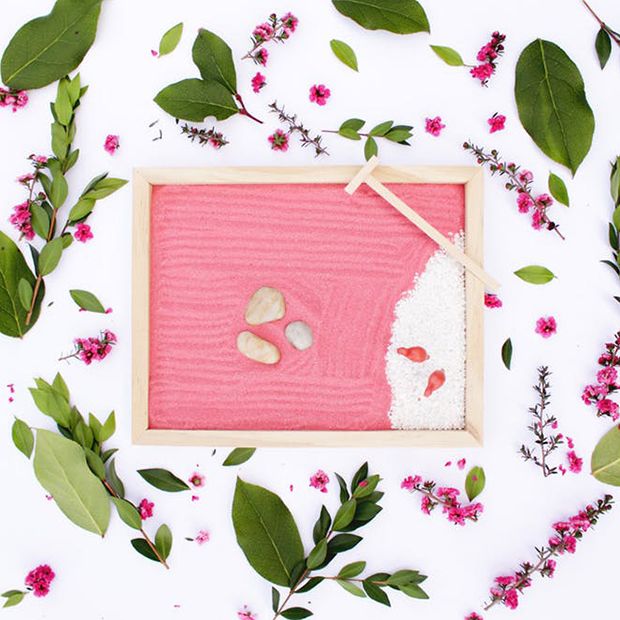 Yes, zen gardens can help you find balance, but they also double as decor pieces – so don't be afraid to personalize yours with your favorite color sand and other trinkets. See more on this project here.
8. Trendy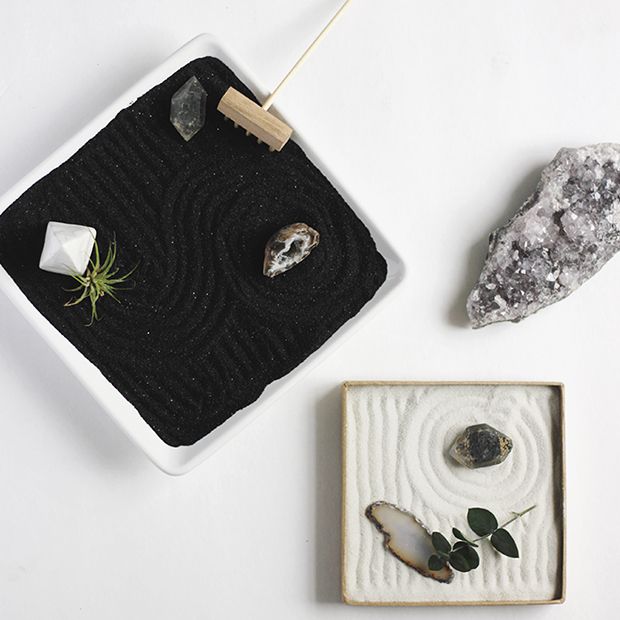 Our friends at The Merry Thought nailed this chic zen garden. It's complete with contemporary trends such as crystals, air plants and geodes.