Our friends at Sherwin-Williams used Emerald® Interior Acrylic Latex Paint in colors Honest Blue SW 6520, Sporty Blue SW 6522, and Commodore SW 6524 to achieve this look.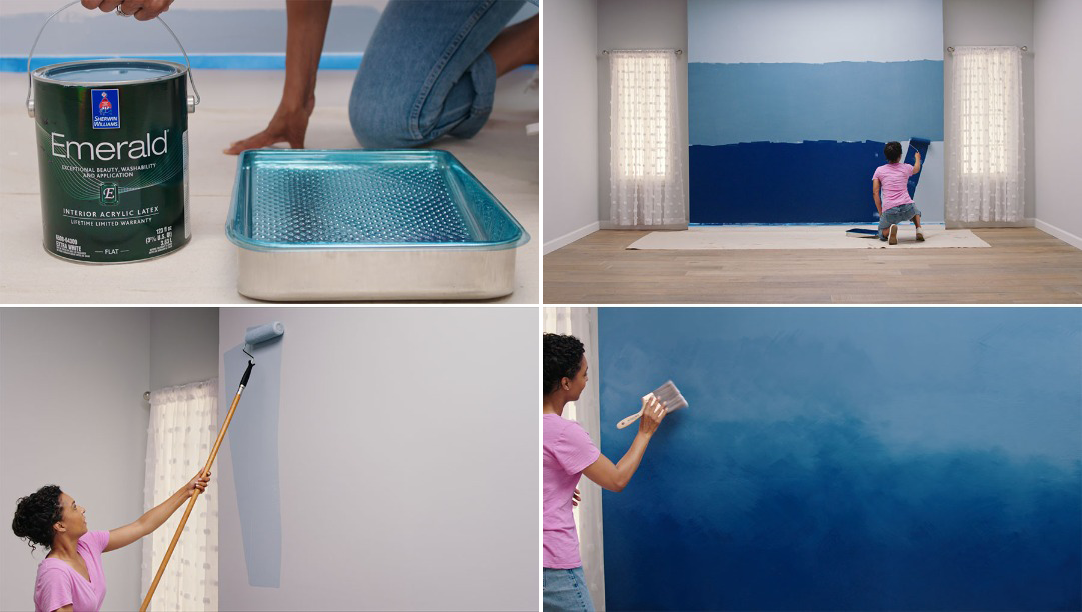 By first prepping and painting the entire wall, they were then able to paint the darker sections, and blend them using a cross-hatching technique.
Check out the full tutorial on how to paint an ombre wall at sherwinwilliams.com or learn more about the paint and supplies used to create this makeover by visiting your neighborhood Sherwin-Williams Paint Store!