Our friends at Sherwin-Williams used Loxon Concrete and Masonry Primer followed by ProClassic Interior Acrylic Latex Paint in Extra White SW 7006 for this DIY painted fireplace tutorial.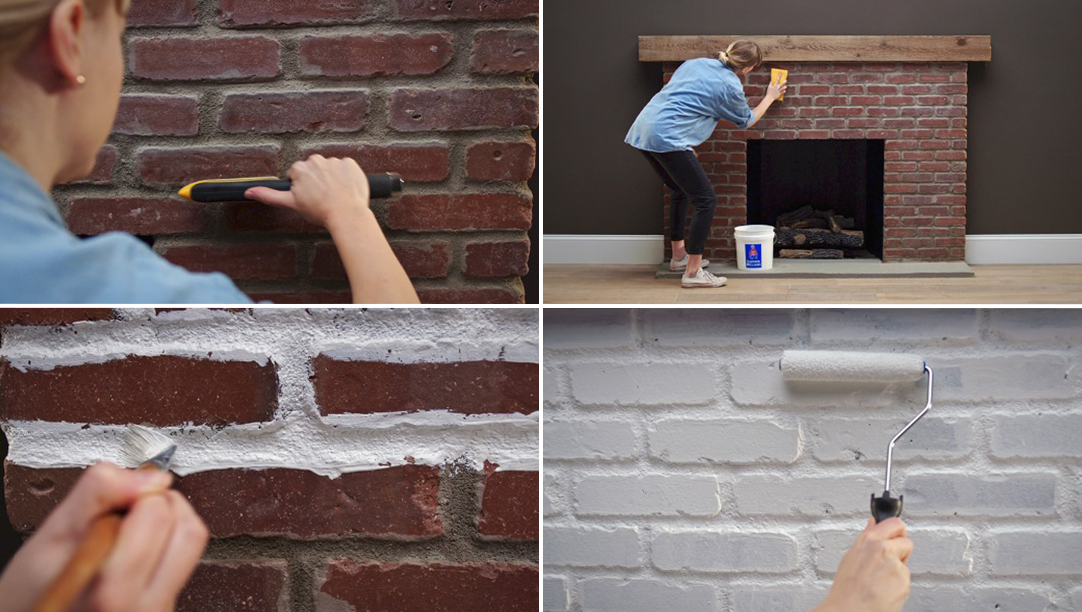 To recreate this DIY fireplace makeover, first prep and clean the fireplace. Next, press the paint into the cracks and crevices and coat the surface with a mini roller. Finish by applying the paint to the bricks for a fresh, bright look.
Check out the full tutorial on sherwinwilliams.com, or learn more about the paint and supplies used to create this makeover by visiting your neighborhood Sherwin-Williams Paint Store!