Sawhorses are a DIY must-have. This workshop staple is versatile in both its design and its capabilities. These sturdy frames can be lightweight or heavy-duty and help perform a variety of tasks from sawing to painting to scaffolding.
You can build one of these work surfaces yourself or purchase one from a home improvement retailer, and since most jobs require you to utilize a pair, most DIY plans and market sawhorses are packaged in two's. But before you make up your mind, hold on to your horses, and have a look at this guide that will help you decide which route is best for your needs.
DIY
Classic Design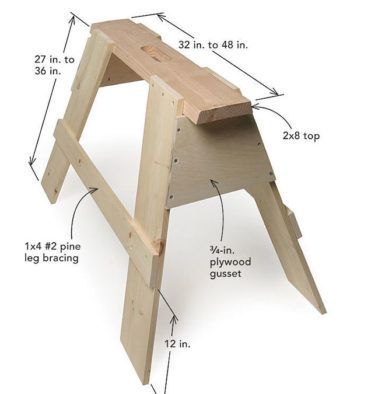 Our friends at Fine Homebuilding share these plans to build this sawhorse at home. This simple but solid design results in a product that's lightweight but sturdy. You should be able to make a pair of these for about $50 and you can build using only a circular saw.
Stackable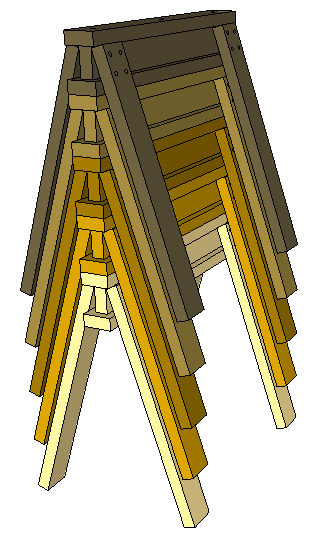 Jay's Custom Creations claims to have the secret for the best sawhorses. His builds are strong but not bulky and portable, which is necessary for stacking. Stackable sawhorses take advantage of vertical real estate, leaving behind more room for working and storage. He shares, "They need to stack so that multiple saw horses only use one footprint".
Brackets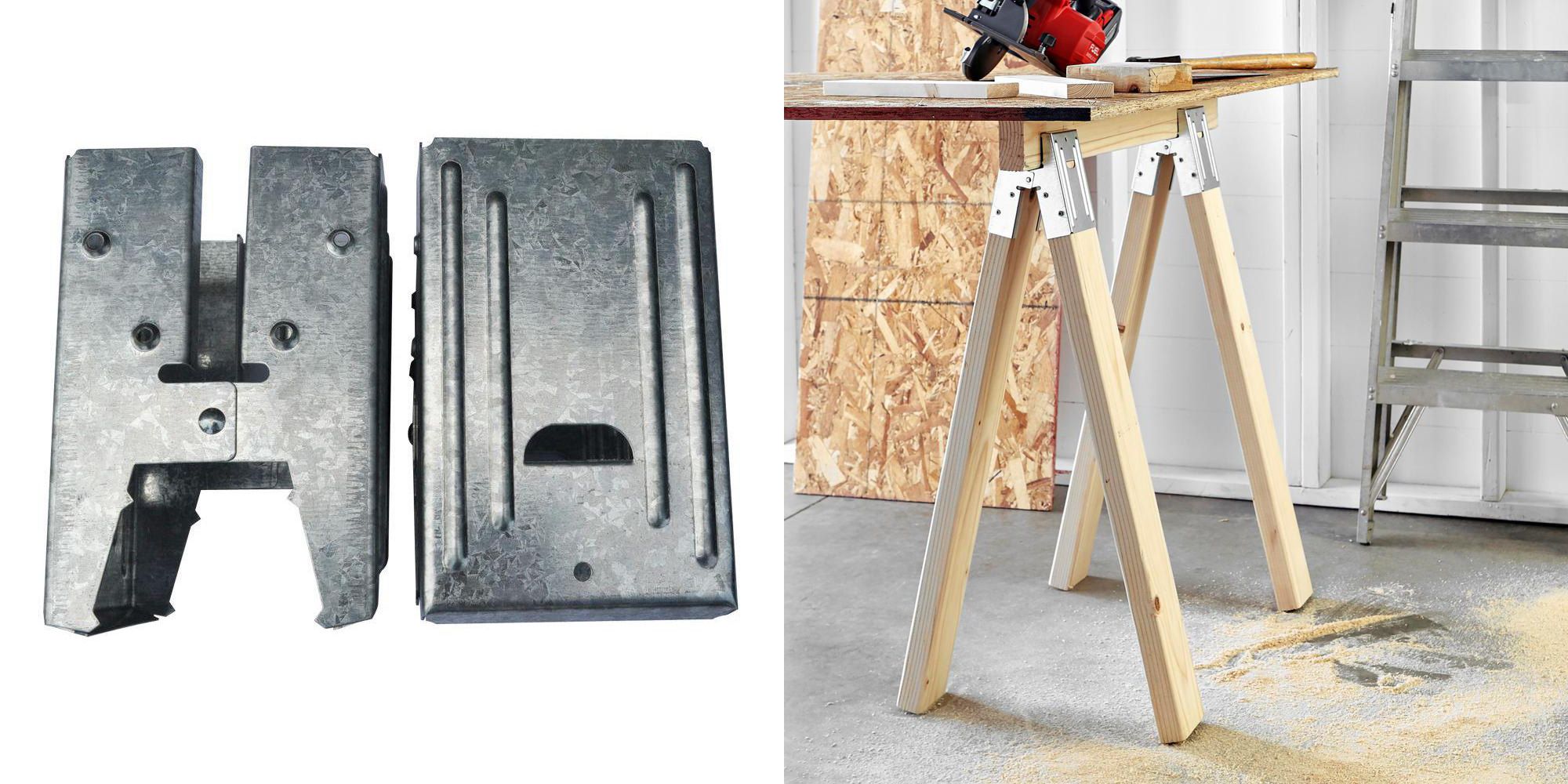 Not entirely a buy, not entirely a DIY, steel brackets are pieces you can purchase to build a sawhorse. Grab a couple of these, insert 2 x 4s, and you're ready to go.
5.5 in. Steel Galvanized Compartment Sawhorse Brackets, The Home Depot, $8.97
BUY
Light-Duty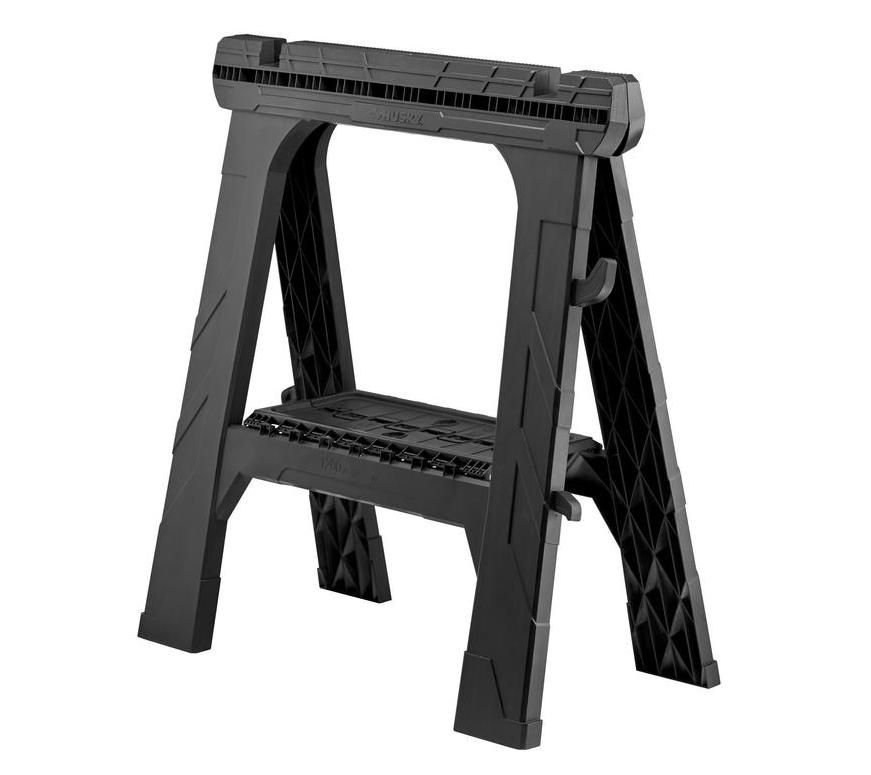 Don't be fooled by this sleek, plastic sawhorse. Although lightweight, it has a reinforced center shelf and durable cross support design, making it perfect for light tasks such as painting.
28 in. Folding Sawhorse (2-Pack), The Home Depot, $19.98
Super Compact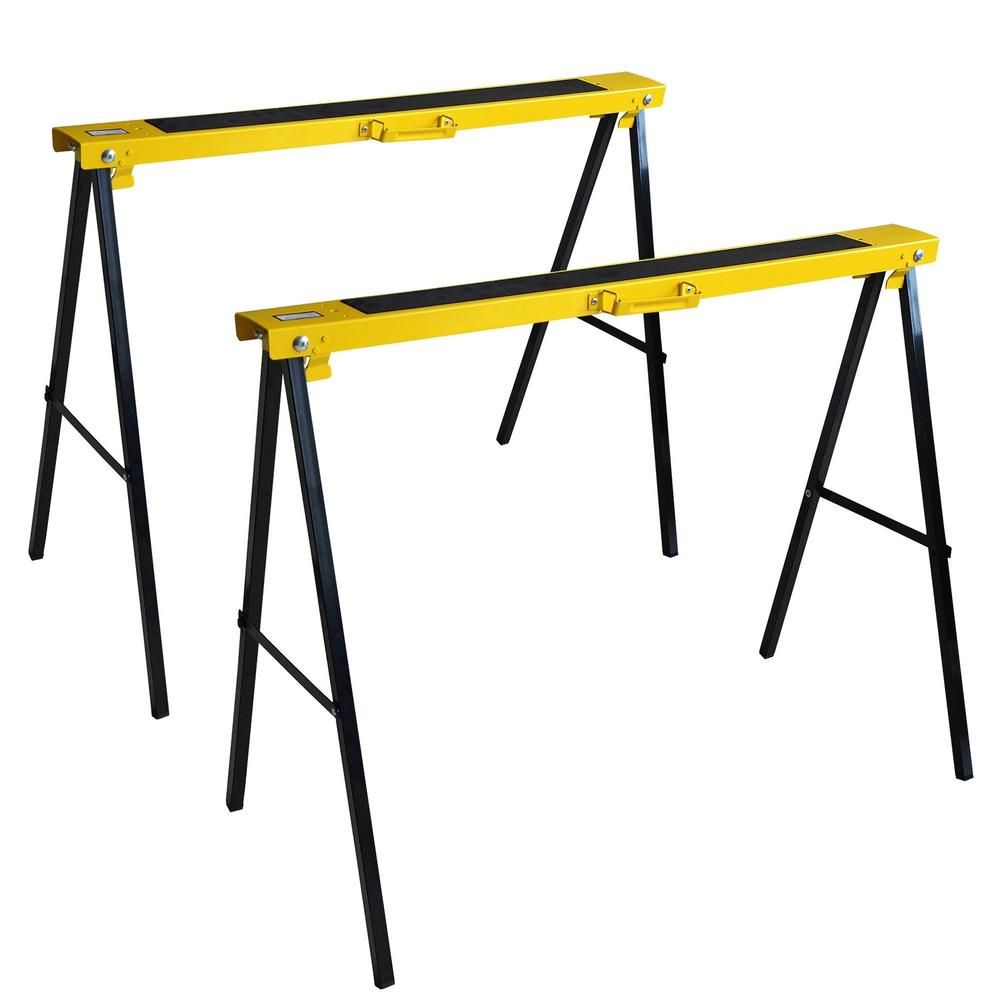 Not only is this pair of metal surfaces super durable, they come with convenient handles and folding legs for easier portability. You won't have to worry about these slender stations holding up for the job, each one can support 300 lbs. of weight.
30 in. Heavy-Duty Steel Saw Horse with Folding Legs and Portable Handle (2-Pack), The Home Depot, $46.19
Bells & Whistles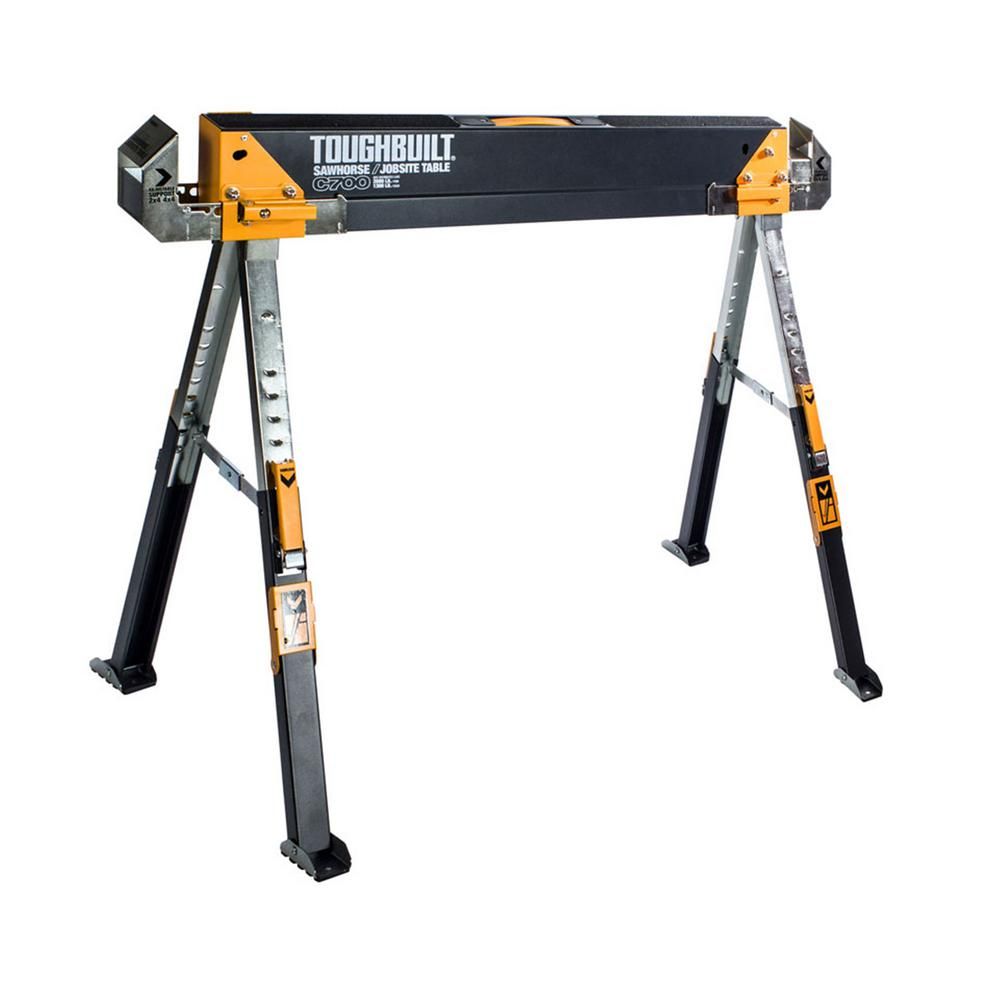 This sawhorse is serious business. It features adjustable legs for uneven terrain and support pegs for cutting sheet goods. It also has the strength to hold up to 1300 lbs.!
Adjustable Height and Width Steel Sawhorse and Jobsite Table, The Home Depot, $59.97