I found a set of metal outdoor tables on consignment, but the finish was dull, and in need of a new protective coating. Read on on to see how easy it was to give these metal nesting tables a makeover in a snap.
Steps:
Step 1: Assess the surface condition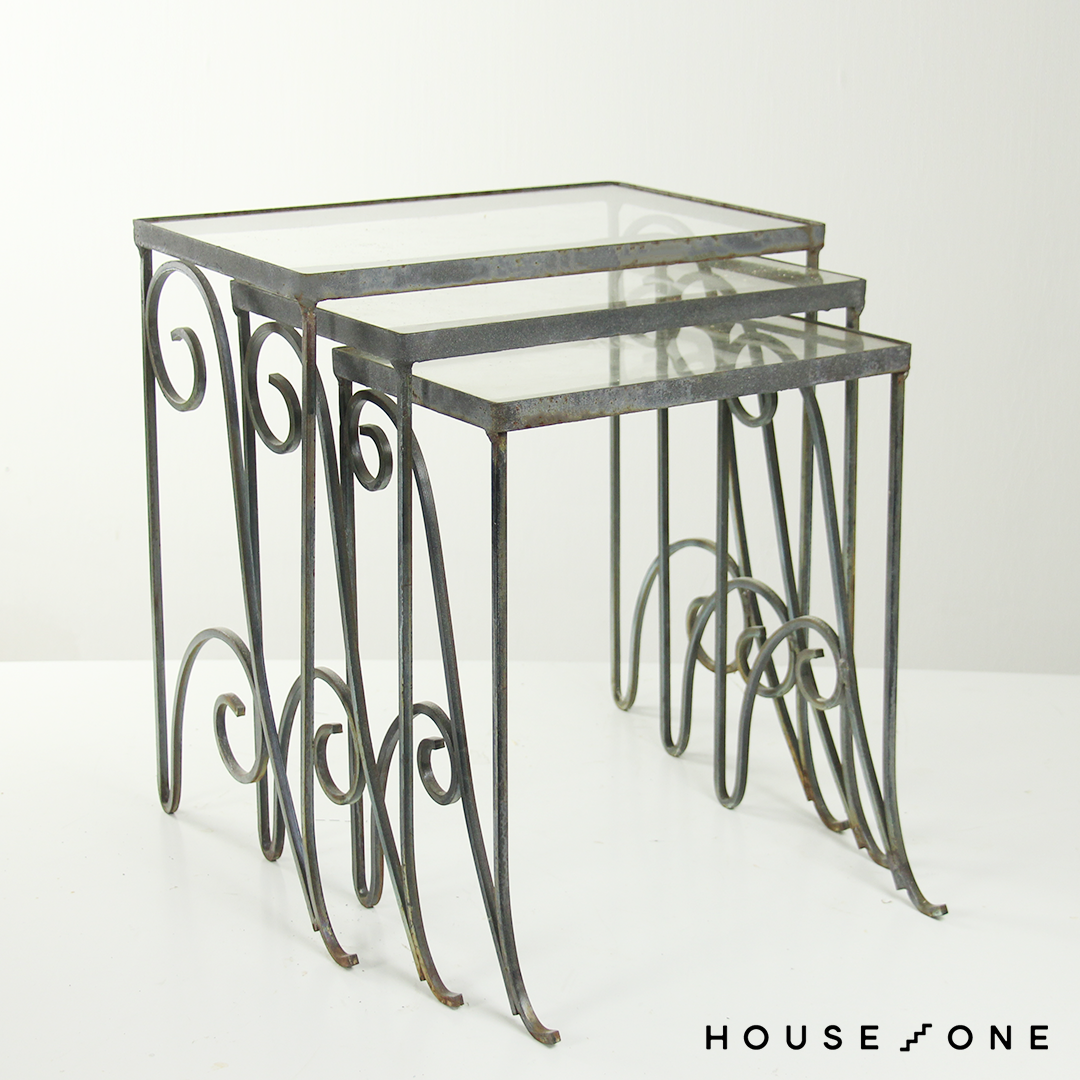 Begin by assessing the existing finish on the item. Check for light rust spots, chipping paint, and dirt.
Step 2: Remove or mask the glass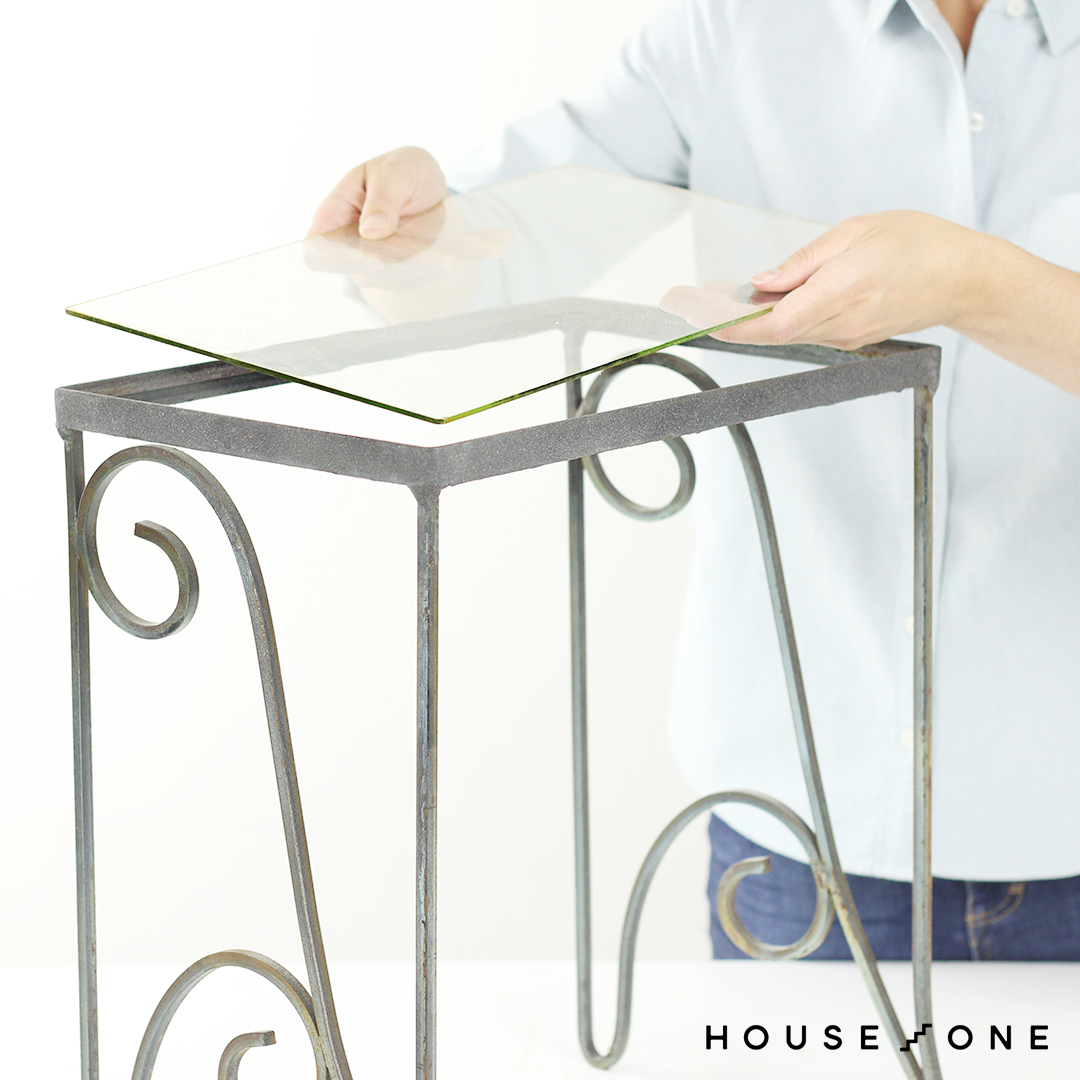 If there are parts of the item that won't be painted, like our glass tabletops, remove or mask them with painter's tape.
Step 3: Prep the surface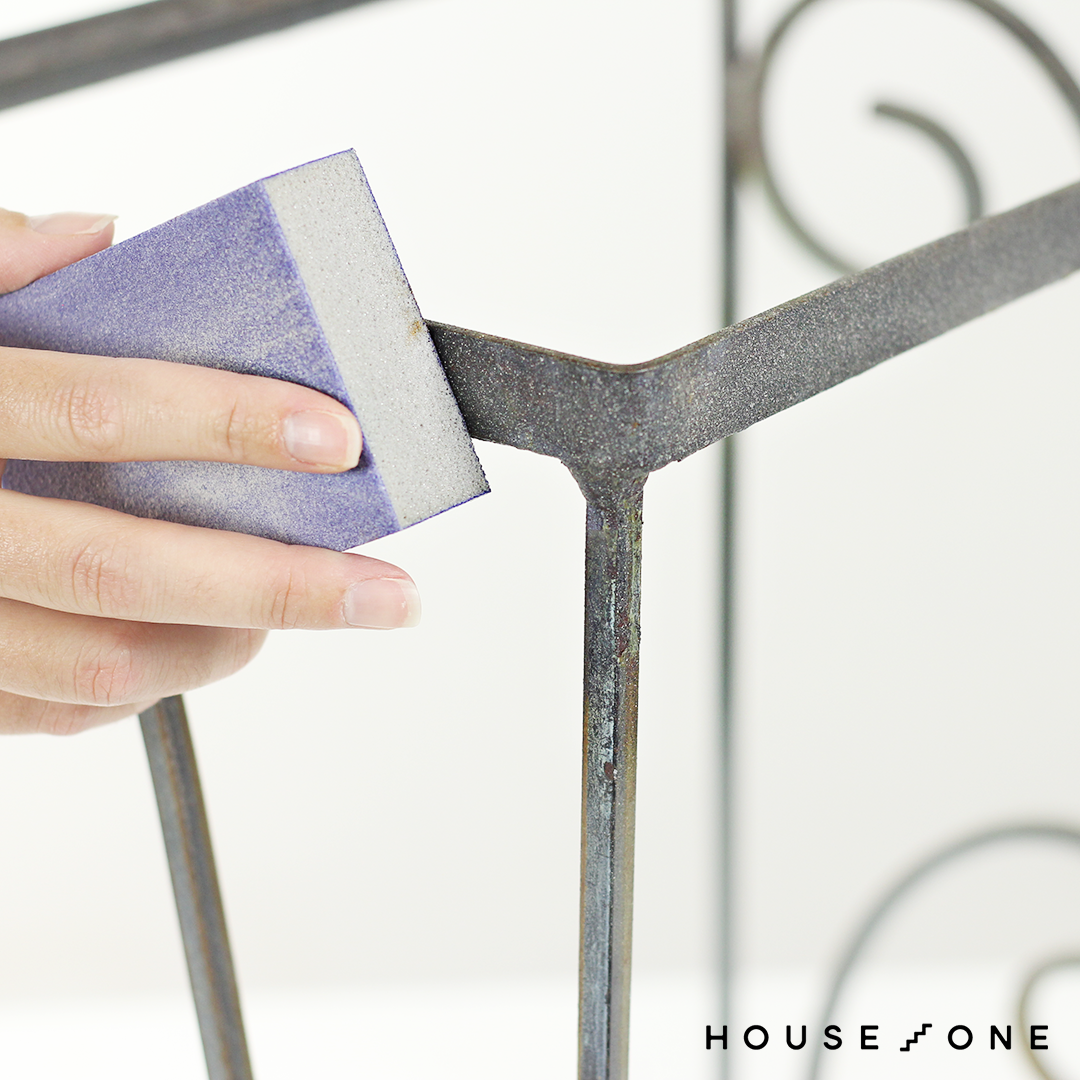 Chip away any loose paint and feather the edges smooth with a sanding sponge.
Step 4: Clean the surface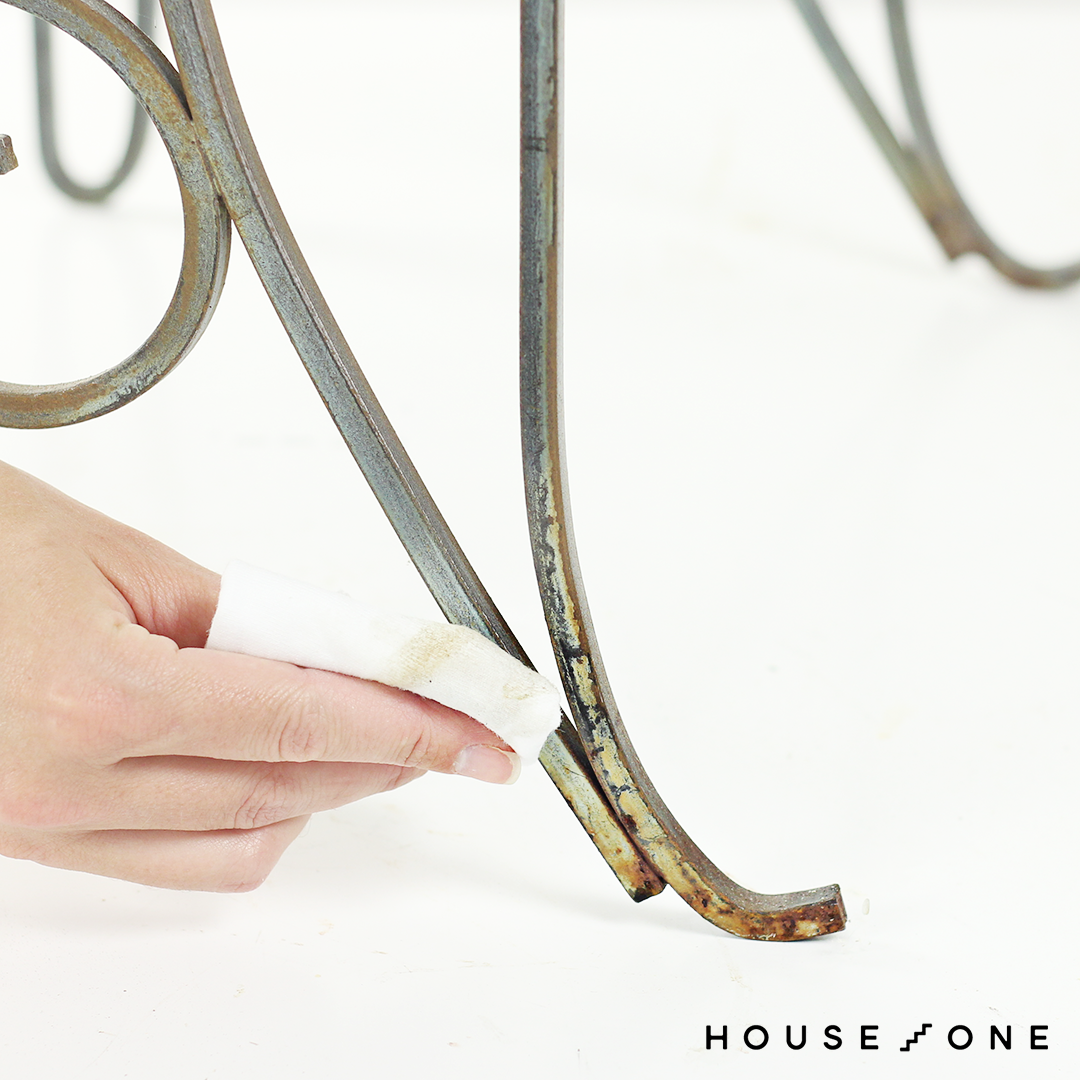 Using a lint-free cloth, wipe the entire surface clean with warm water. Allow the surface to dry completely.
Step 5: Prime any rust spots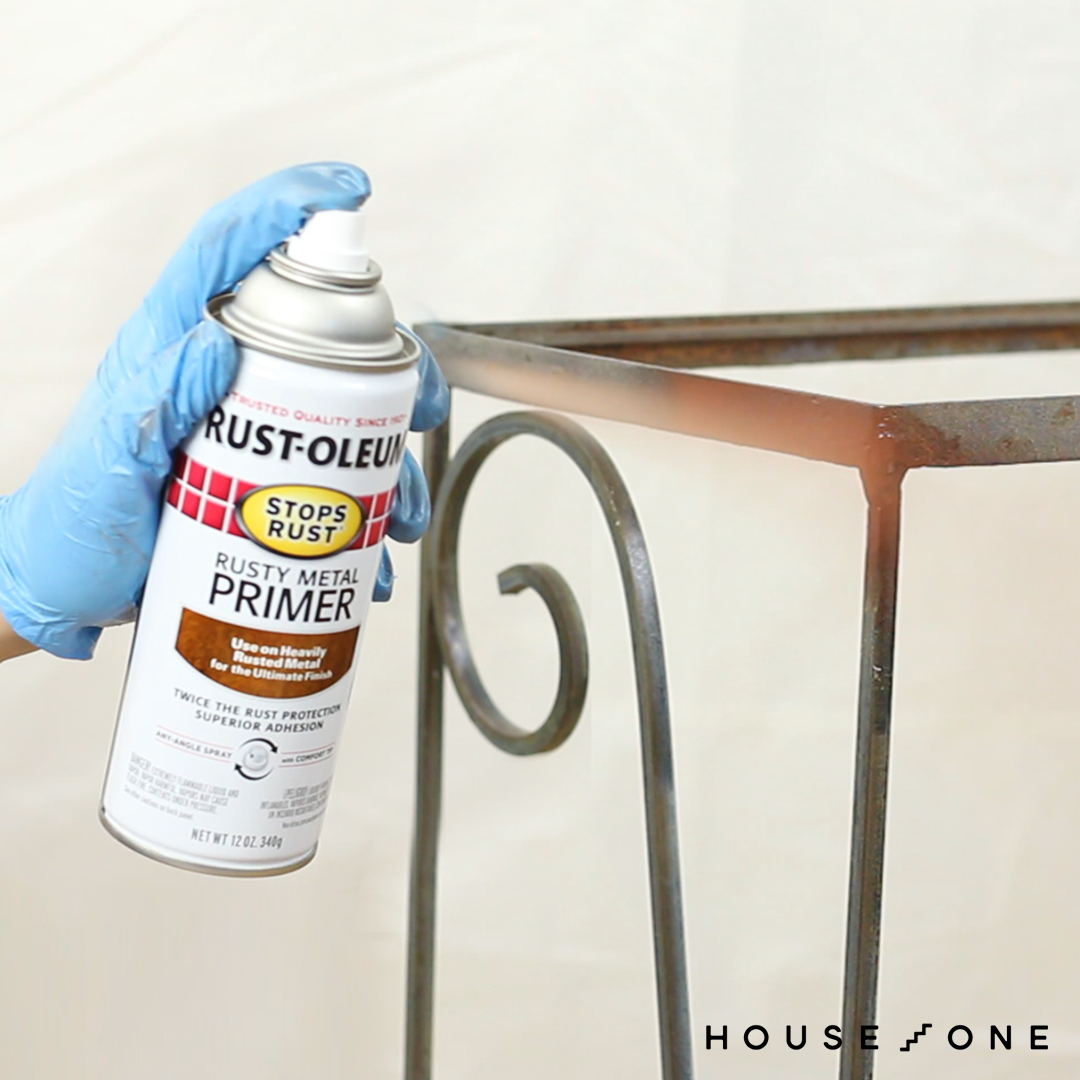 To prep the rusty spots for paint, apply a light coat of Rust-Oleum® Stops Rust® Rusty Metal Primer Spray.
Step 6: Choose spray paint colors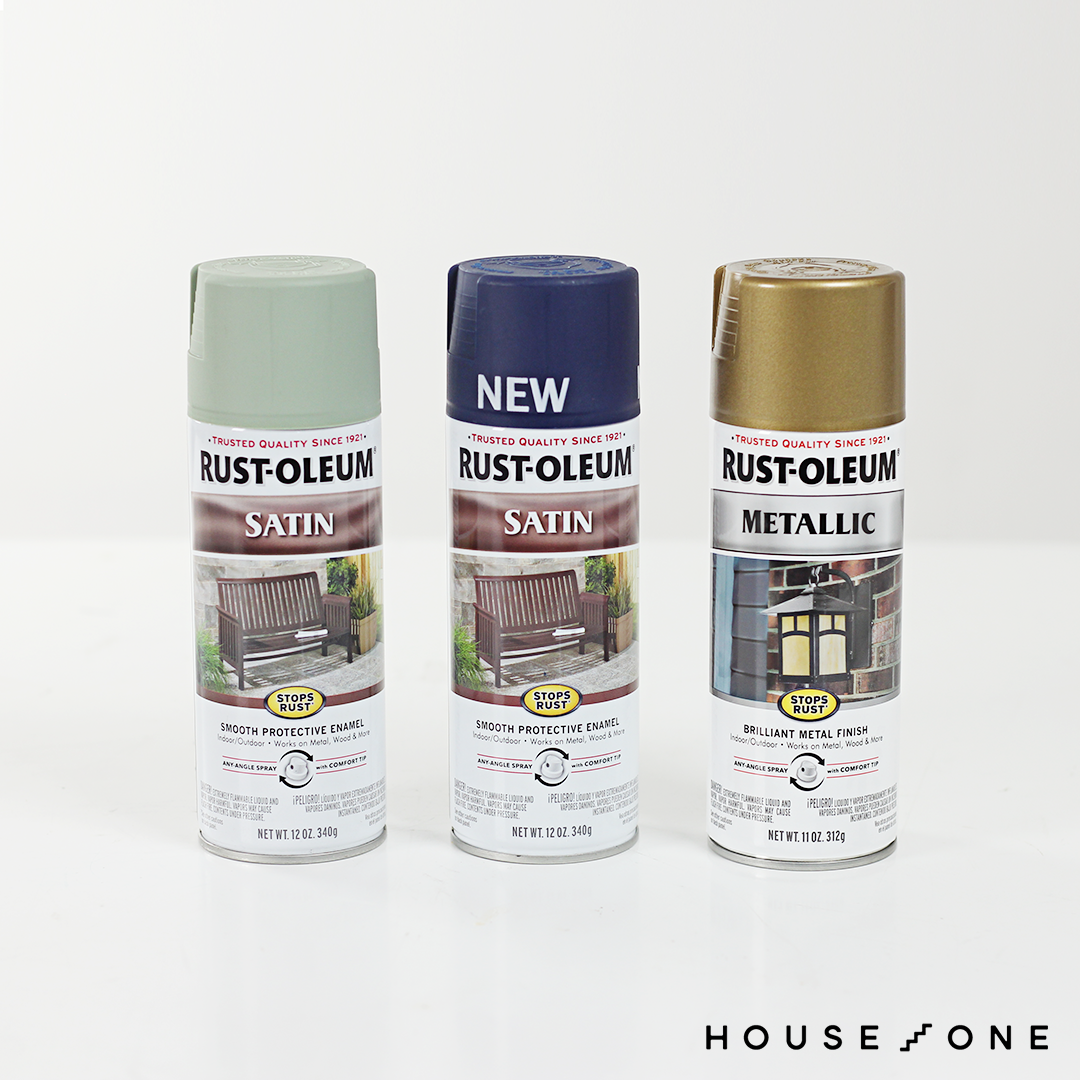 Because these set has three nesting tables, we're using three complementary colors from Rust-Oleum's Stops Rust® line—Sage, Satin Navy, and Champagne Bronze.
Step 7: Apply a light coat first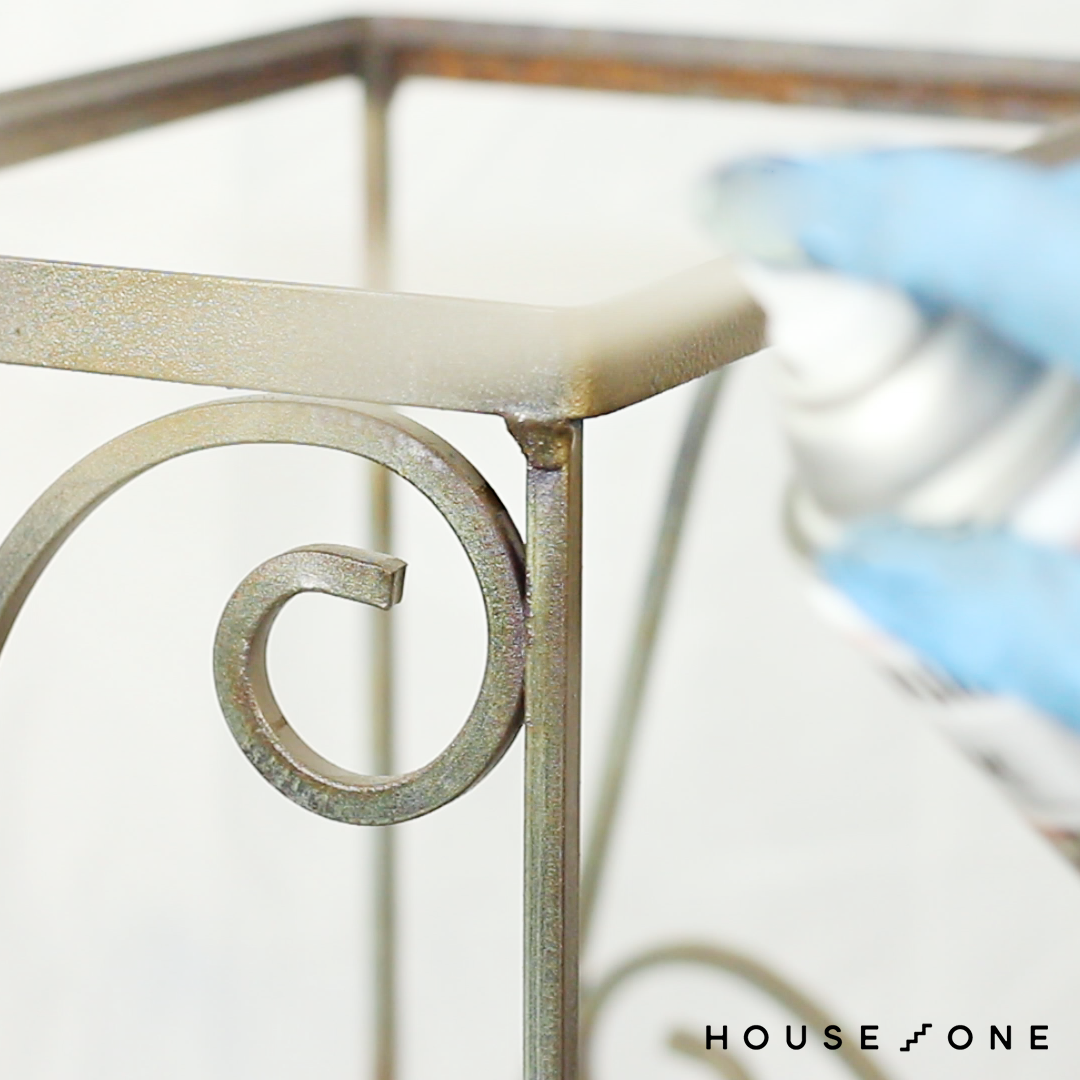 Before using each color, shake the can until you hear the mixing ball start to rattle, and then for about another minute. Holding the can 10-16 inches from the surface, spray in light sweeping motions, starting and stopping each pass beyond the edges of the table.
Step 8: Finish the application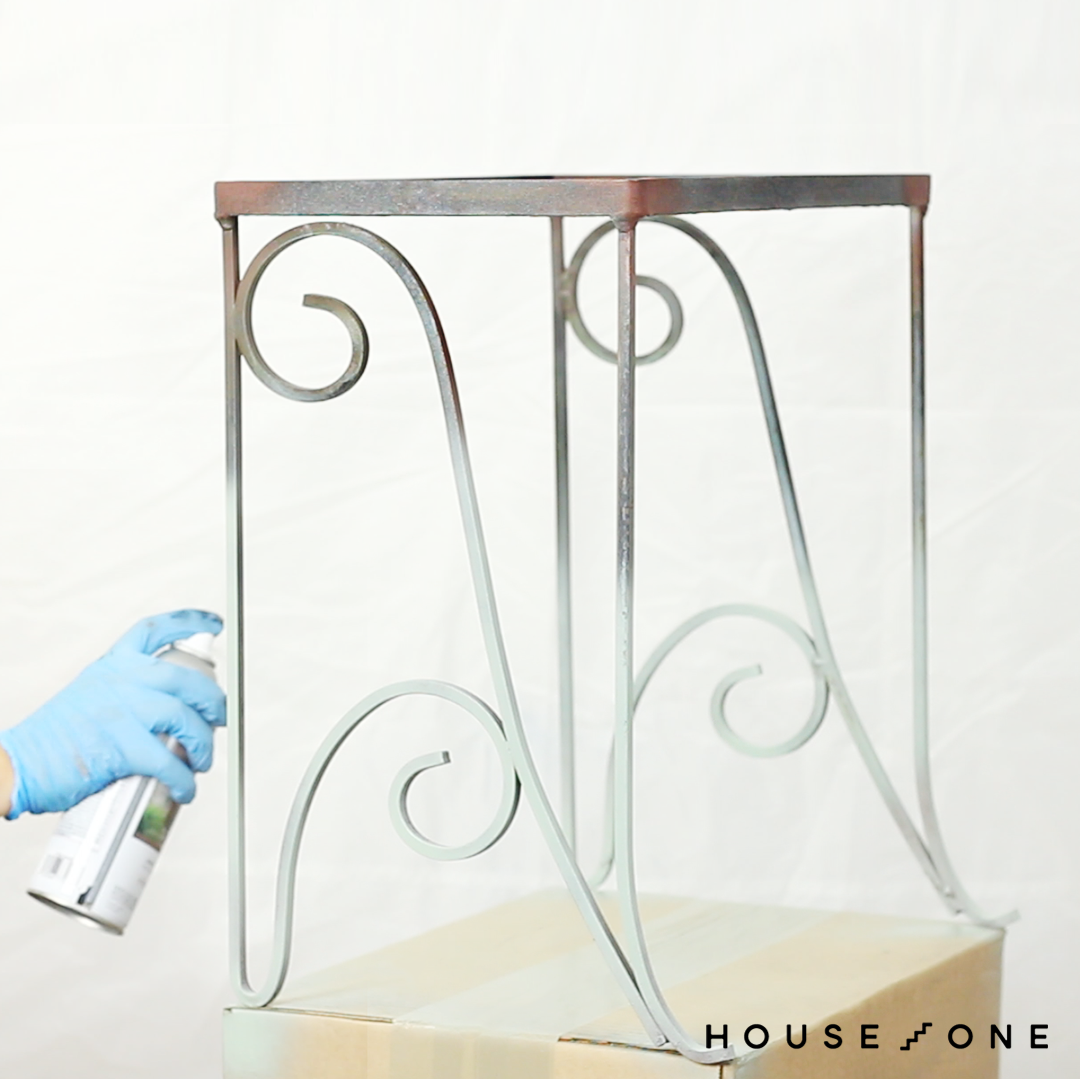 Wait a few minutes, and then apply a second coat in varying directions to cover any edges missed on the first pass. Repeat this process to coat the remaining tables, working in light coats and sweeping motions. Once complete, let the tables dry for 5-9 hours before replacing the glass and resuming normal use.
---
Materials:
Tools: