A solar lantern is the perfect way to add a little ambiance without the hassle of expensive hard-wired lighting. And to give it a finish that's easy to apply, and will withstand the elements outdoors, I'm teaming up with our friends at Varathane.
They make a fast-drying stain that saves me time, and a water-based spar urethane that seals out water.
For this project I also grabbed some scrap 1x boards and picked up square dowels, wire hardware cloth, and a solar light bulb.
Steps for Making a Solar Lantern
Step 1: Cut the Parts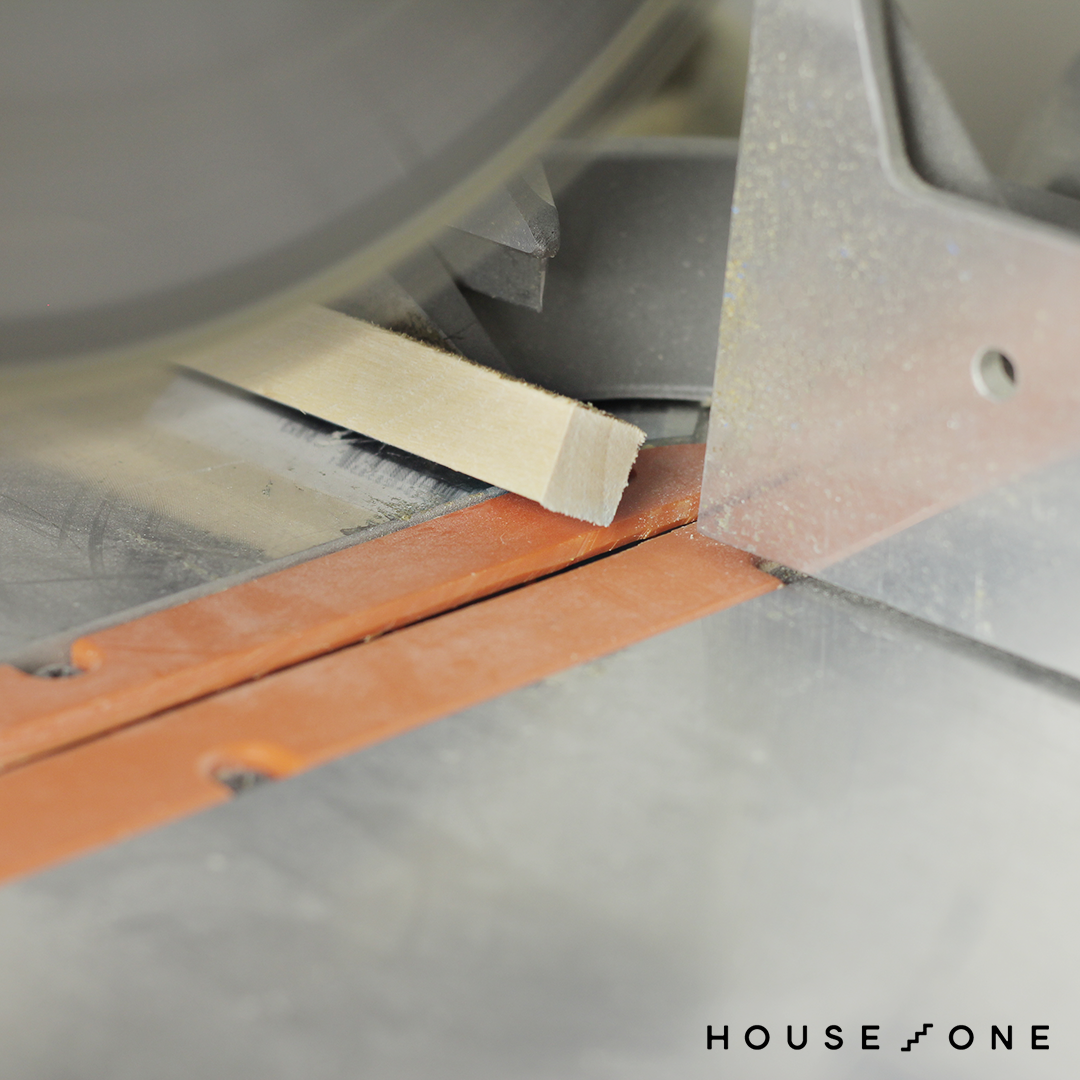 Download our cut list above. Using a miter saw, cut the parts. To cut the dowels, set the saw to 2.5-degrees. To make the dowels splay outward in both directions, tip the dowel on edge during the cut as shown.
Step 2: Drill the Top Hole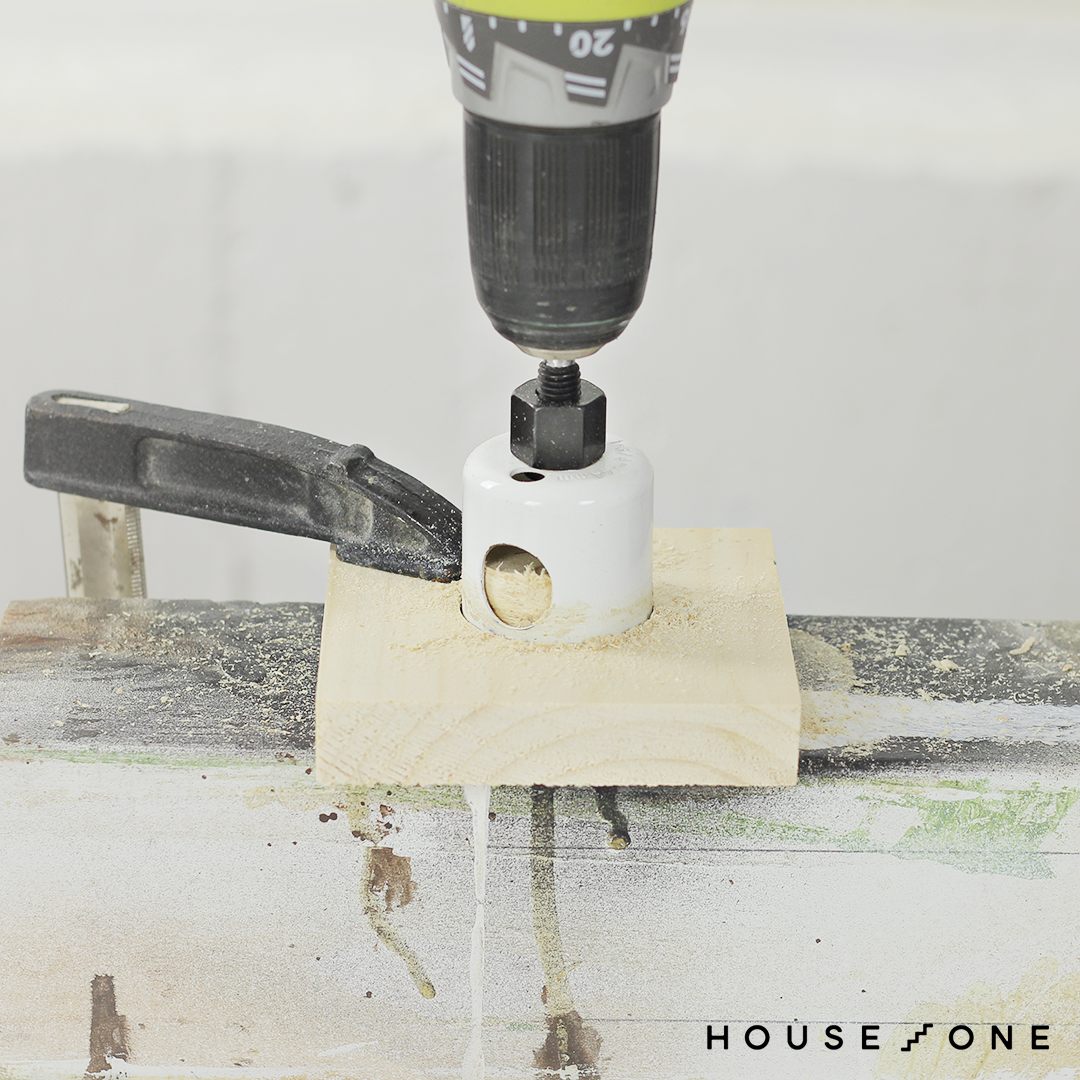 Drill a hole in the center of the lantern top for the solar light bulb.
Step 3: Assemble the Parts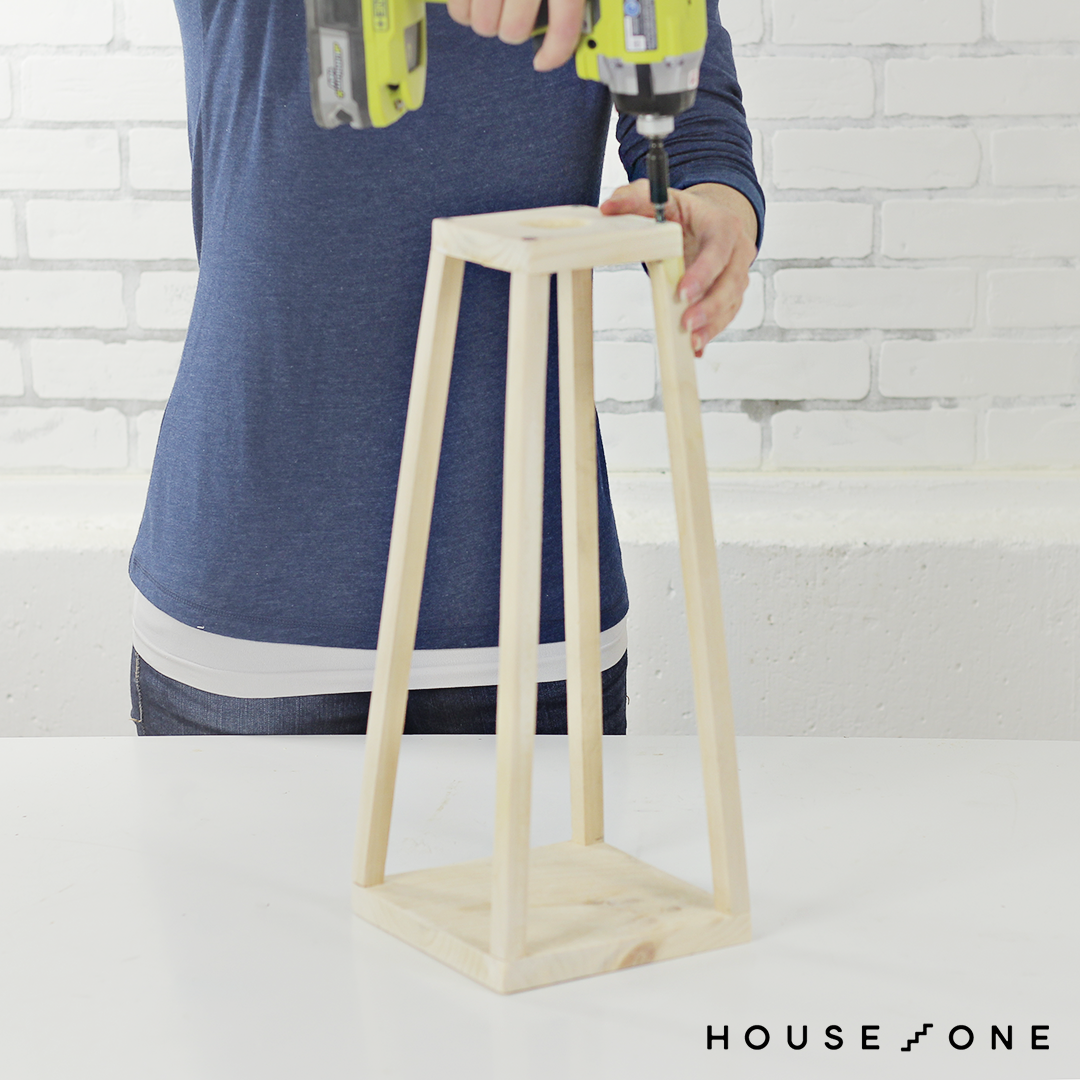 Assemble the parts by drilling pilot holes through the top and bottom boards and into the square dowels. Secure the pieces with wood glue and screws.
Step 4: Size the Hardware Cloth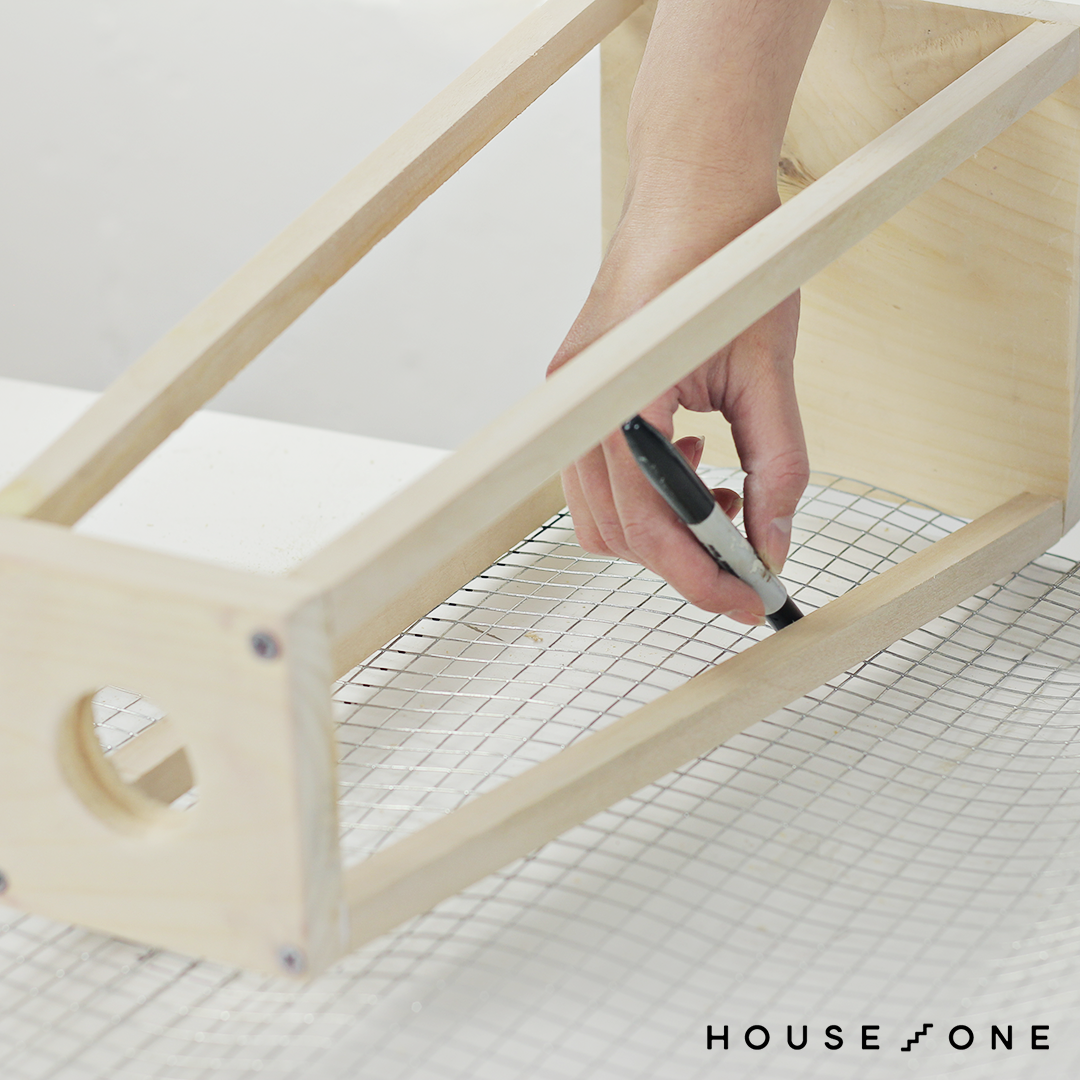 Trace the inside opening of the assembled frame onto the hardware cloth.
Step 5: Cut the Hardware Cloth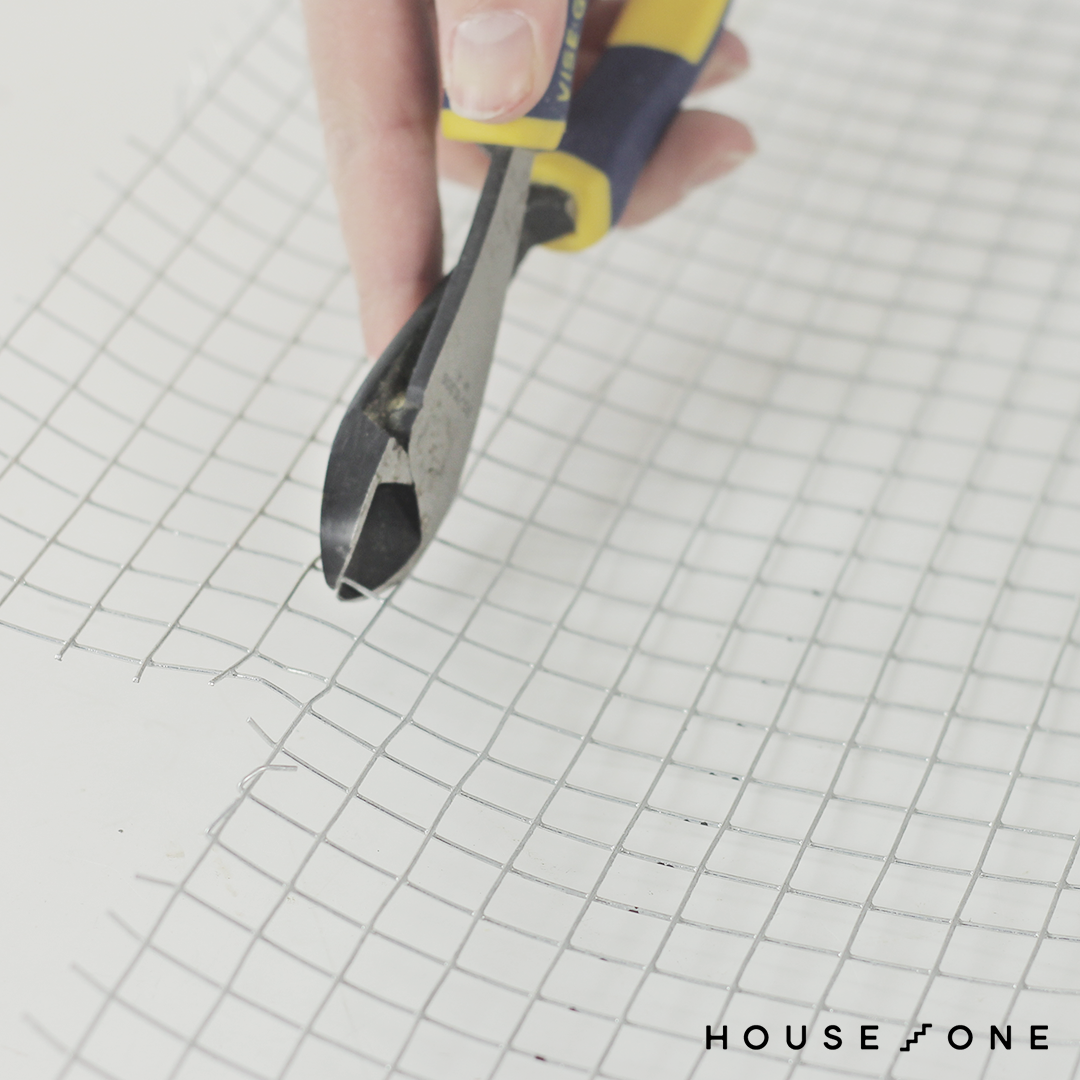 Cut three panels from the hardware cloth.
Step 6: Apply the Stain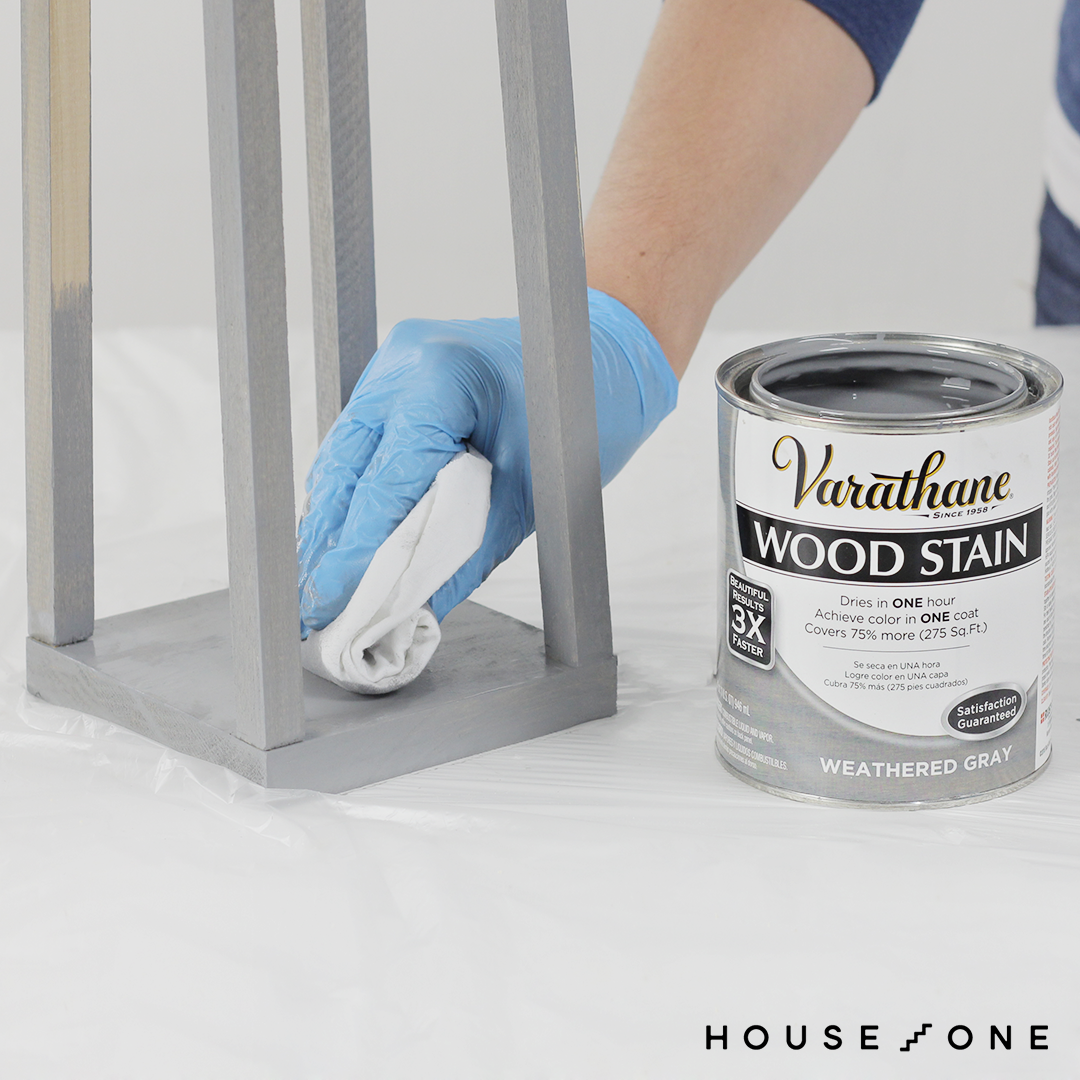 Sand the parts, and then wipe away any dust with a lint-free cloth. Using a lint-free cloth, wipe on a coat of stain in the direction on the grain. I'm using a Varathane color called Weathered Gray. Let the stain set for two to three minutes. Wipe away the excess stain with a lint-free cloth, and let dry for at least an hour.
Step 7: Apply the Top Coat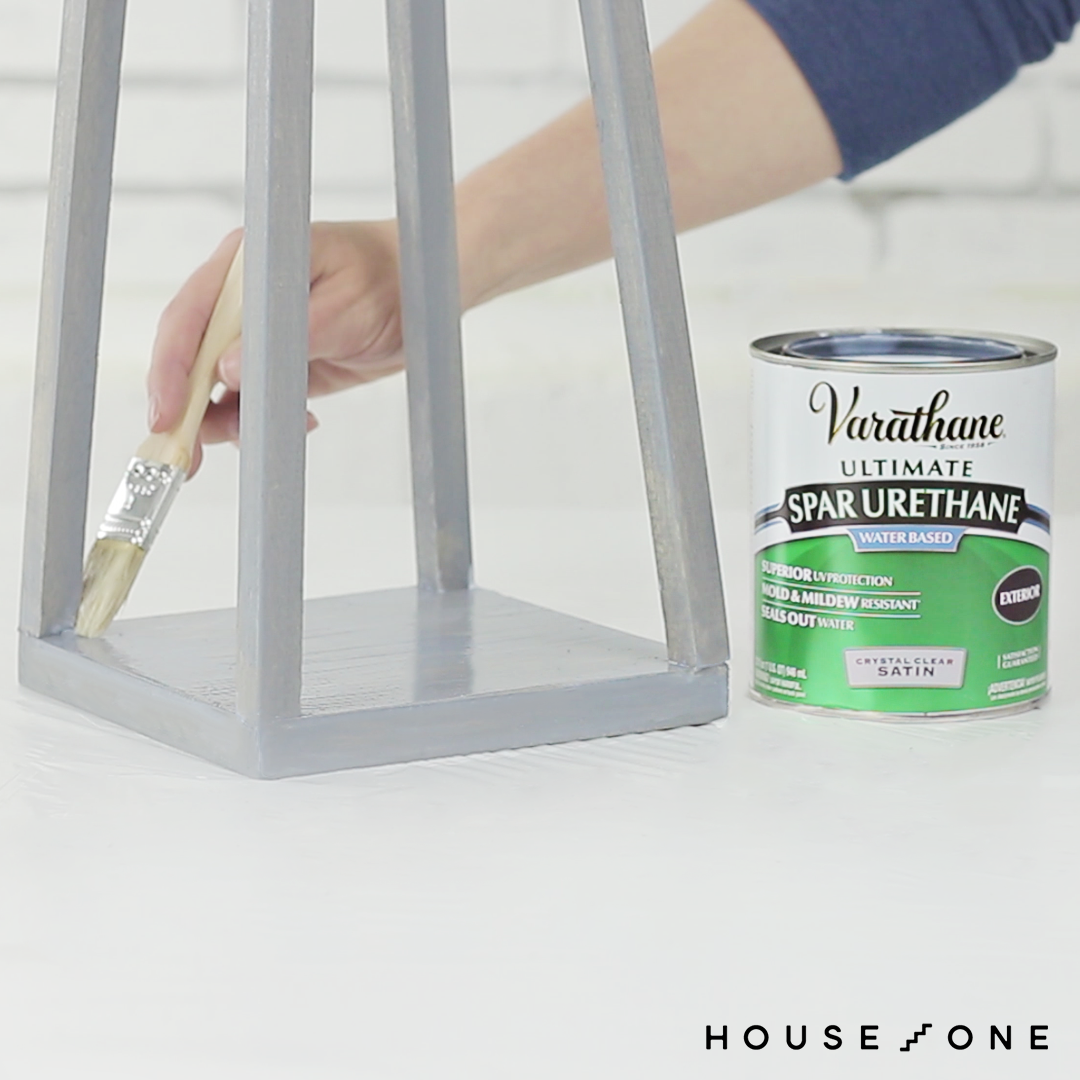 Brush on a coat of Spar Urethane with a synthetic bristle brush. Let dry for an hour.
Step 8: Coat the Hardware Cloth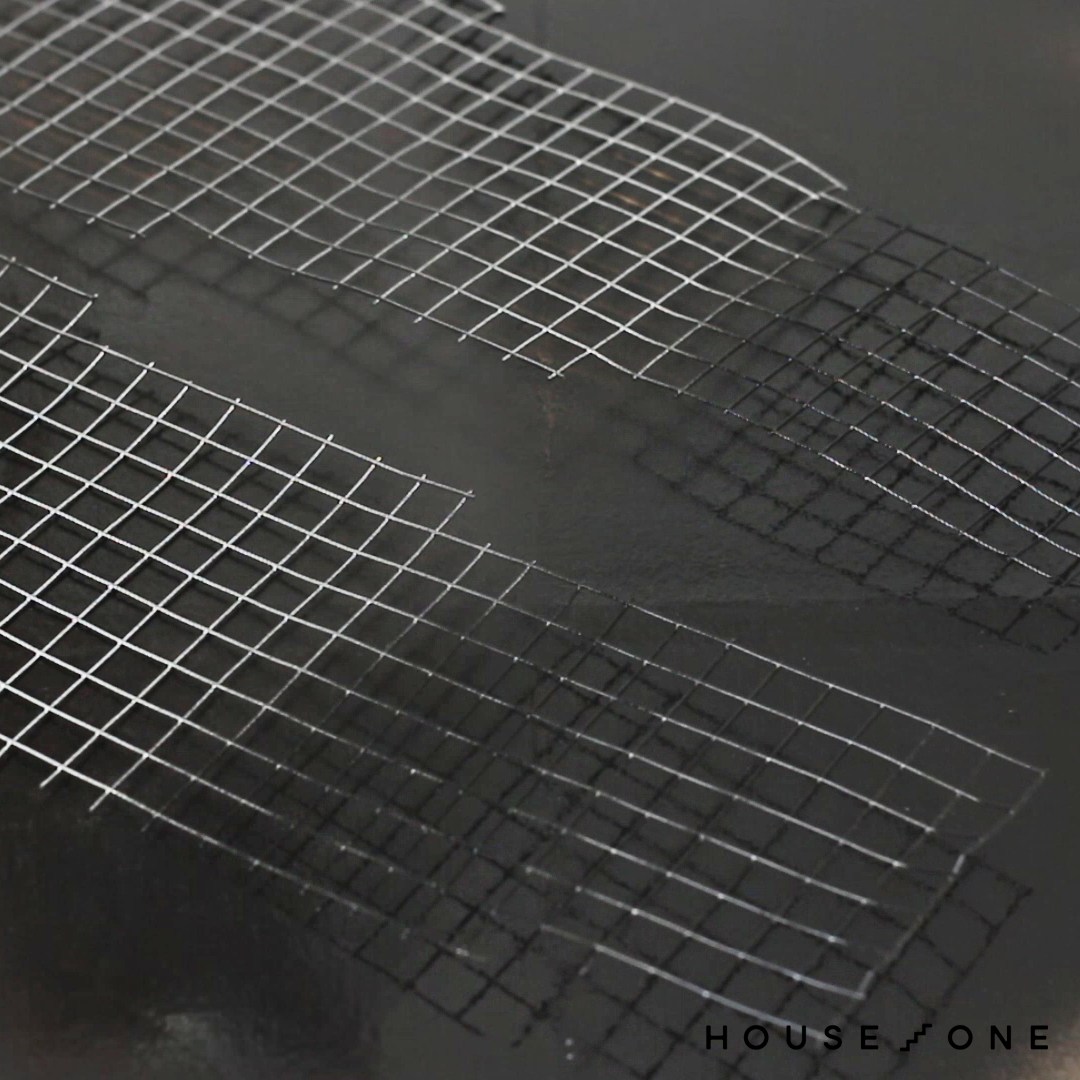 Lastly, spray the hardware cloth with two coats of flat black spray paint.
Step 9: Attach the Hardware Cloth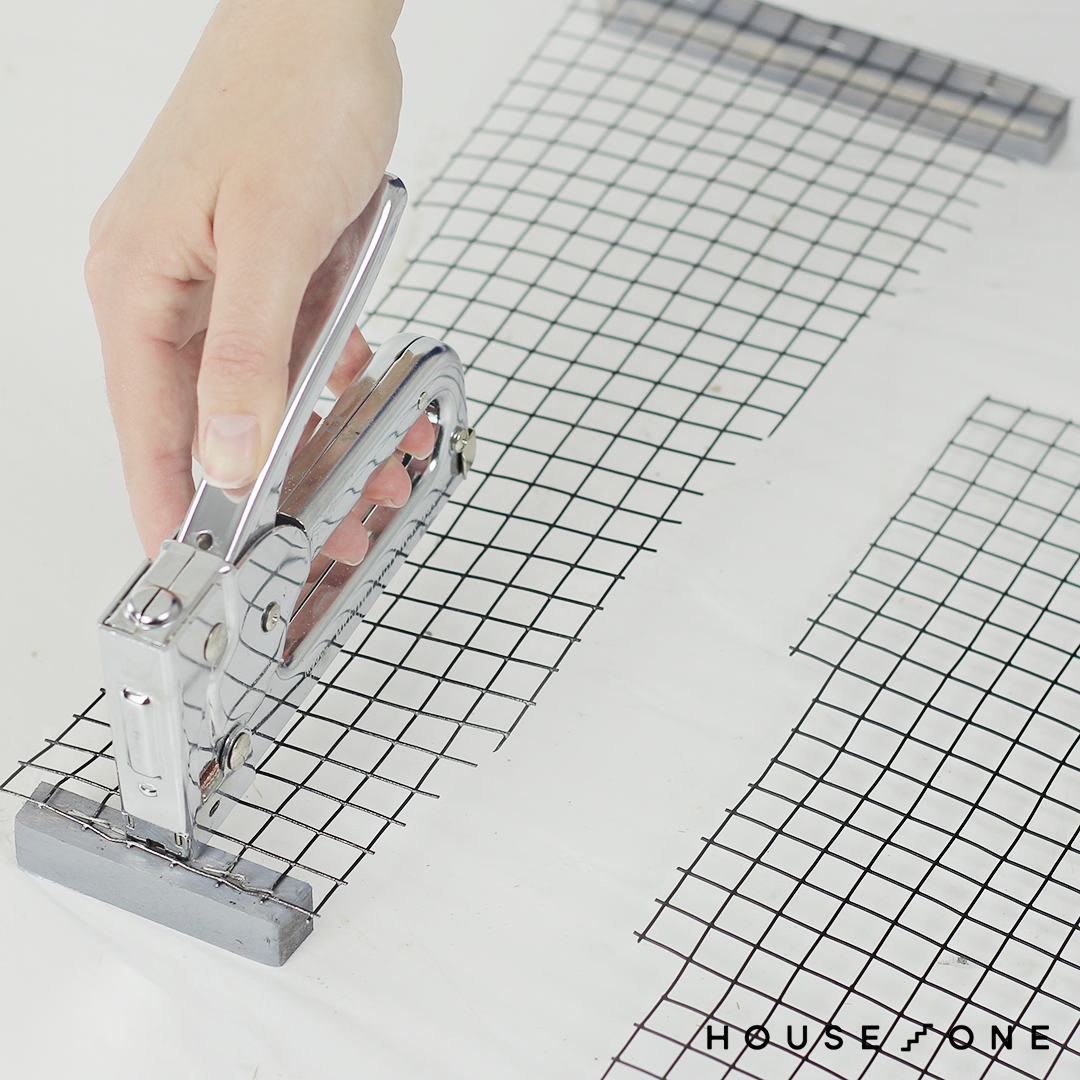 Staple the hardware cloth panels to the filler strips.
Step 10: Secure the Side Panels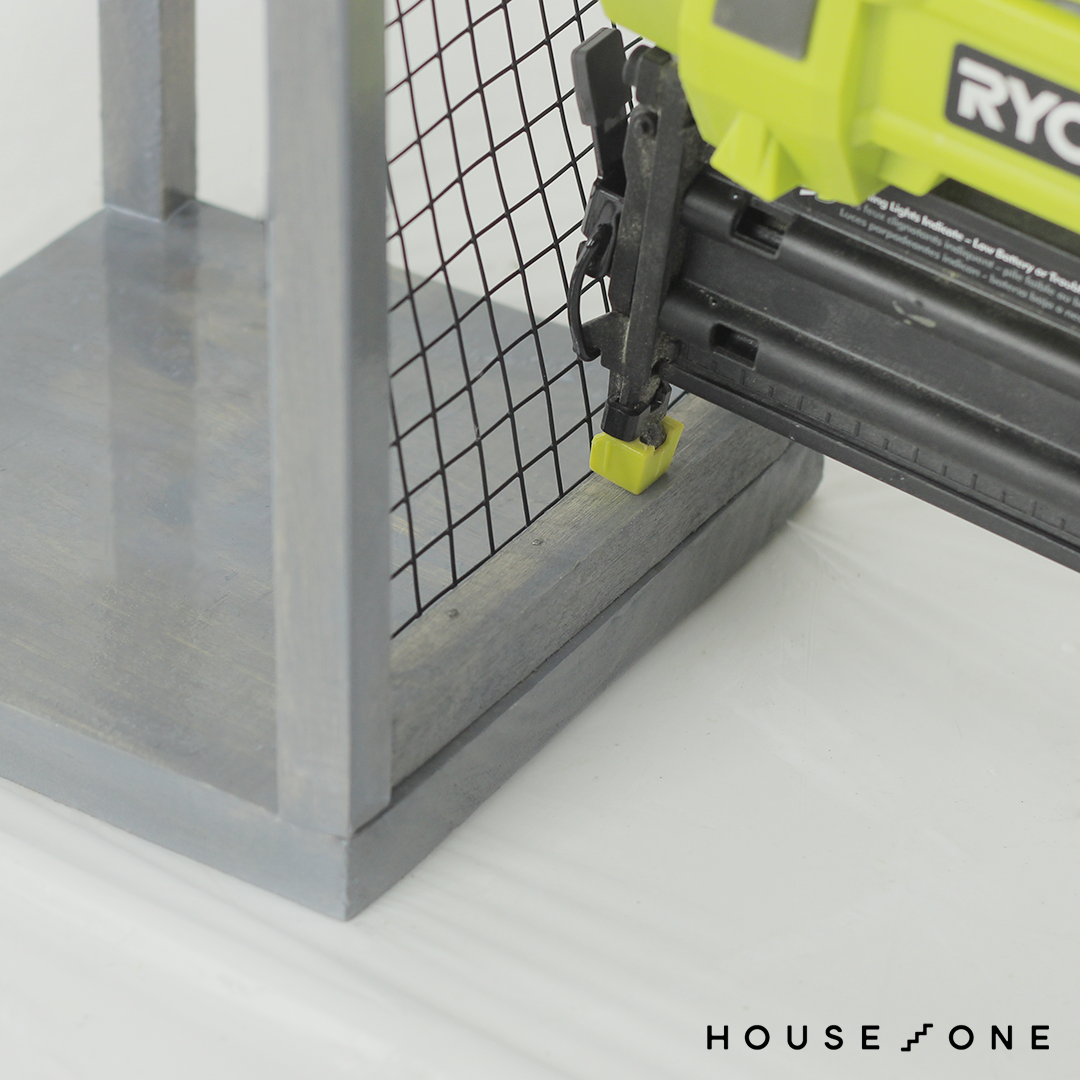 Secure the assembled hardware cloth and filler strips inside the lantern frame with nails.
Step 11: Install the Light Bulb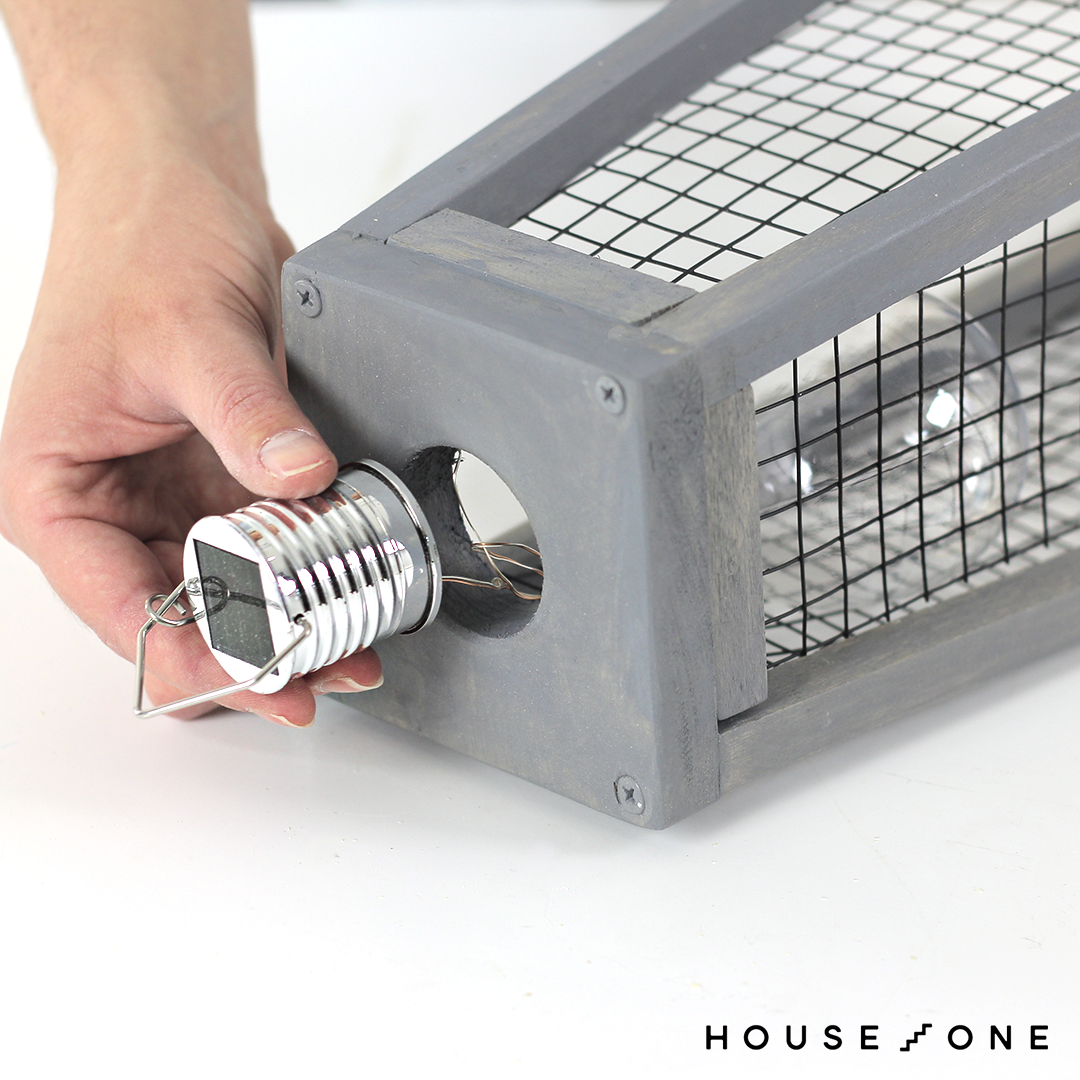 Secure the solar light bulb with glue.
---
Tools:
Materials: