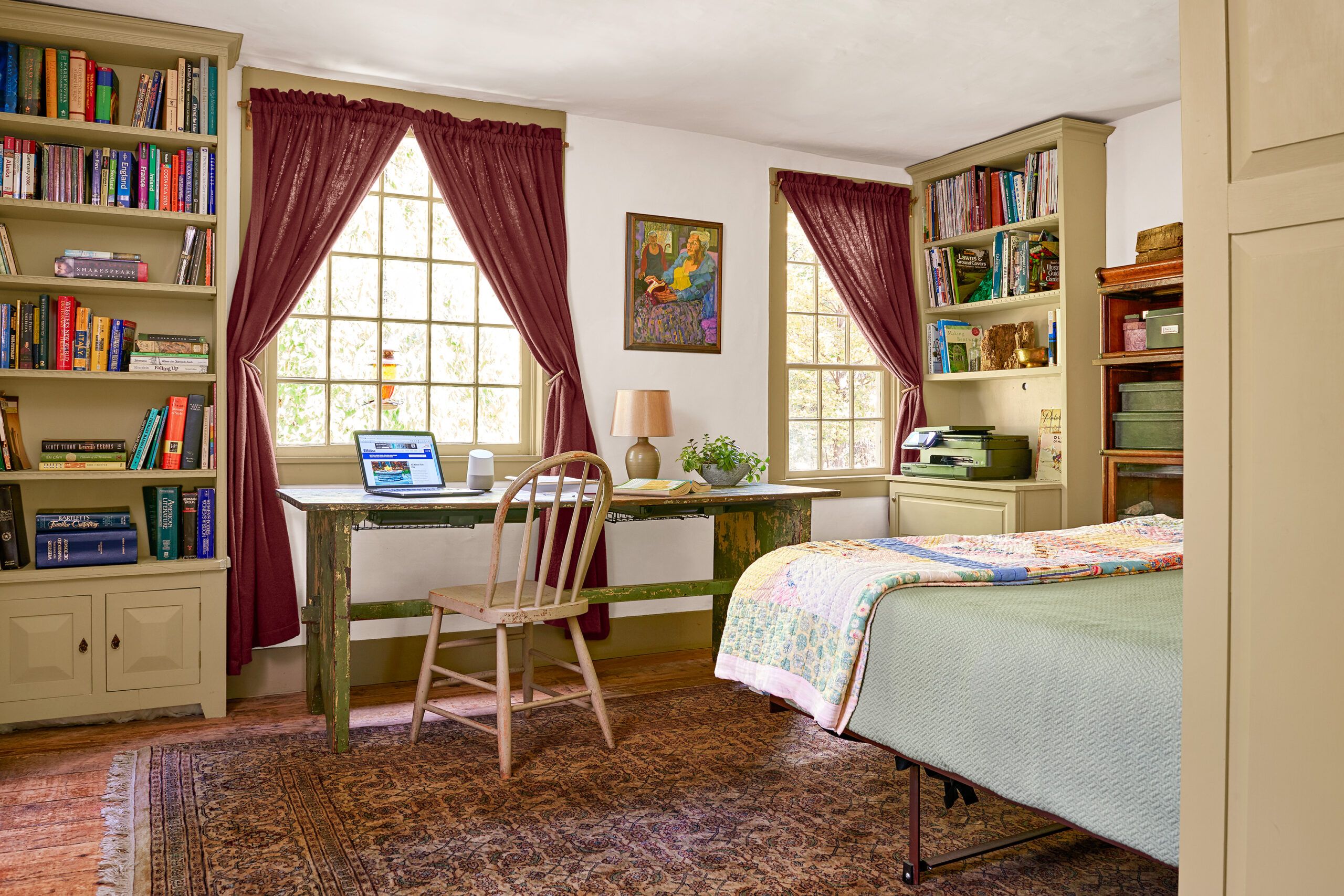 Home Office + Guest Room
The key to this quick-change space? Fitting in the bed. To preserve the period look of this 1770s house, homeowners Kim Kimble and Tom McEntee had an authentic period "bed box" custom-built, with raised-panel cabinet doors that match original bookcases now located in the home office. Here's how such a space stylishly lives a double life:
Shown: Bookcase cabinets can hide office supplies; tucking the printer into built-in shelves helps it blend in.
RELATED: Built-In Book Storage for $197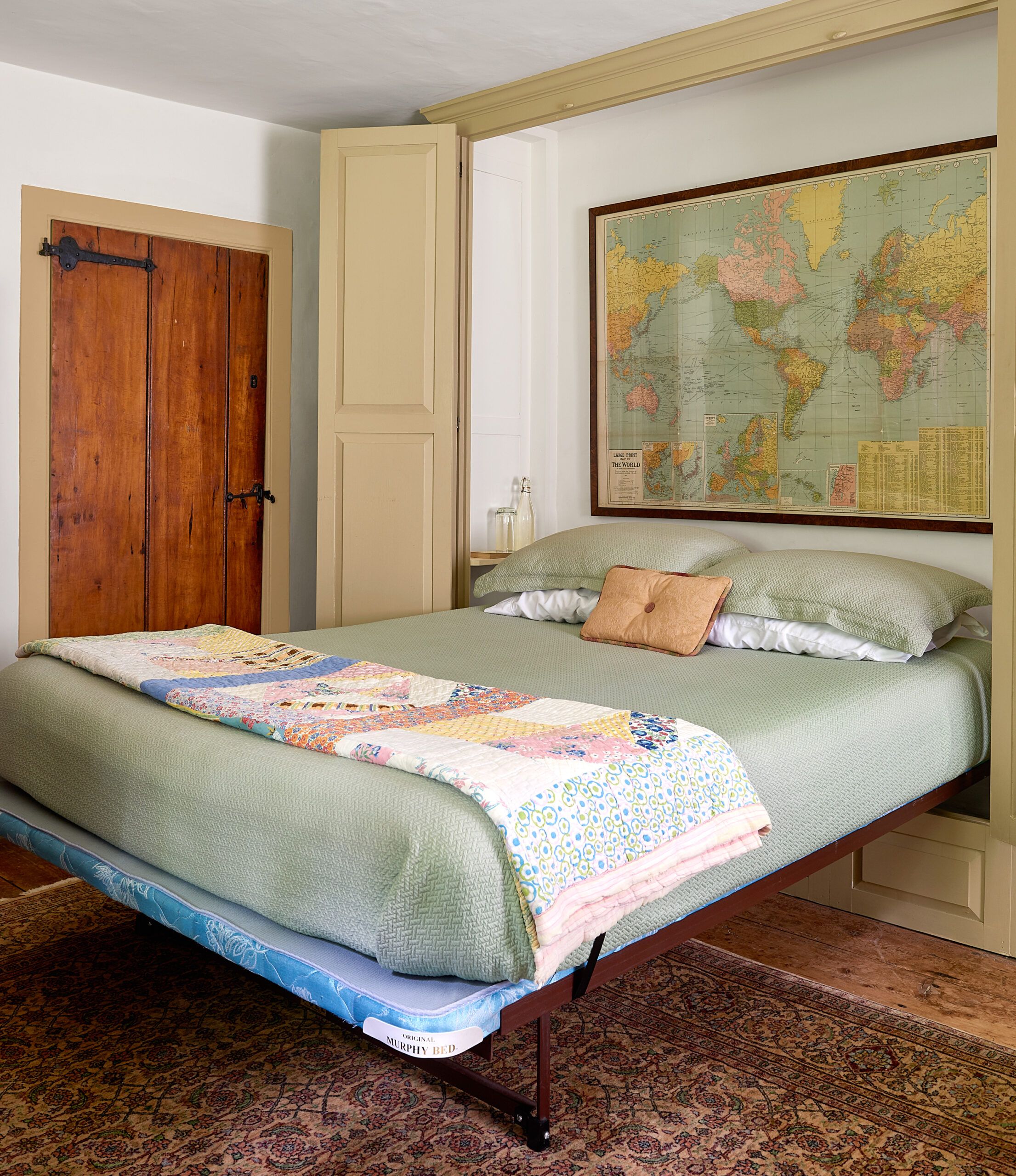 BED HEAD Keep clearances in mind, whether you opt for a wall bed, a sleeper sofa, or a daybed with a trundle. In this 12-by-14-foot space there's no need to shift furniture out of the way when guests are ready to retire. But if the bed is part of a seating area, be sure any tables or chairs that need to be relocated are easy to move—and that there's room to set them aside and still circulate.
Wall bed mechanism: Murphy Wall Beds Hardware
RELATED: How to Build a Murphy Bed for Your Dog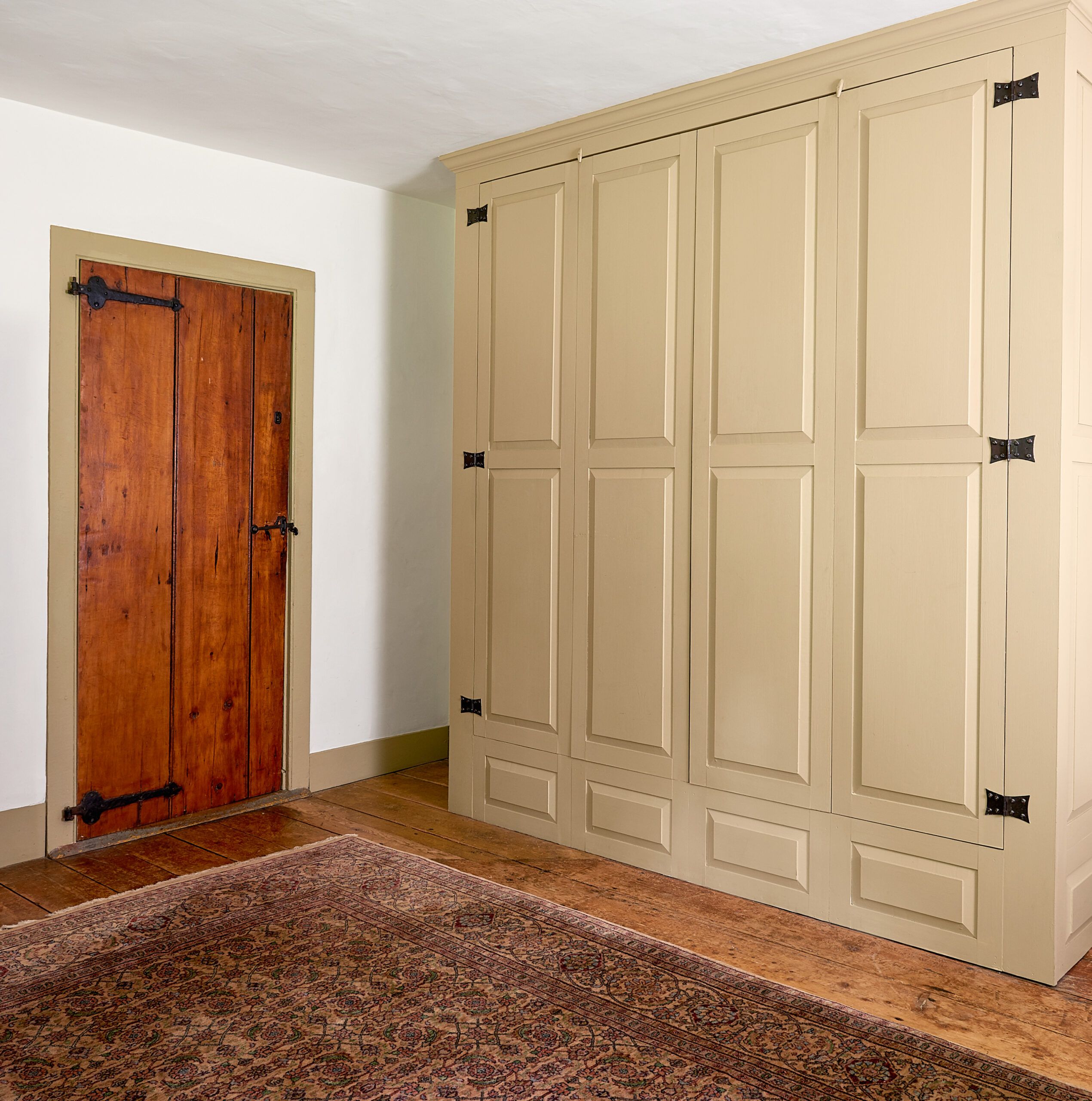 STAY CONSISTENT Chrome-and-glass furniture would be out of sync in a room that respects the past as much as this one does. A rustic farm table suits its style, and offers space to spread out or set up side-by-side computers; wire-management accessories can tuck under the tabletop. Windsor chair not comfy enough? Search out an upholstered desk chair with a traditional look and a wheeled base such as those at Ballard Designs.
SMALL COMFORTS You'll want lots of outlets for office equipment, of course, but don't forget the bedside. Dimmable LED reading lights in the top of this bed box operate on separate switches; side-table shelves are built in. One thing Kimble regrets: not adding bedside outlets for charging phones and tablets.
Paint (cabinetry): California Paints' Bayberry Wax (no longer available), similar to shown: September Song
RELATED: Shop These Articulating Library Lights