Sneaky Office Space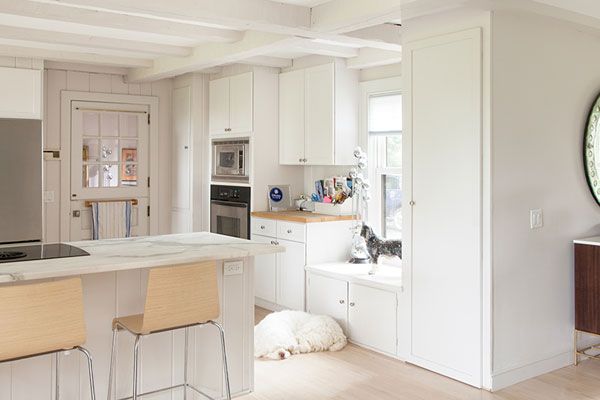 When home-decor designer Annie Selke, founder of Dash & Albert and Pine Cone Hill, moved into her new home, she opted not to dedicate a whole room to use as an office space. "I realized that because I have a big office at work, I wasn't spending quality time at my desk at home," Annie says. "But I still needed space for my printer, files, and other office supplies."
An Unsightly Cleaning-Supply Closet: Before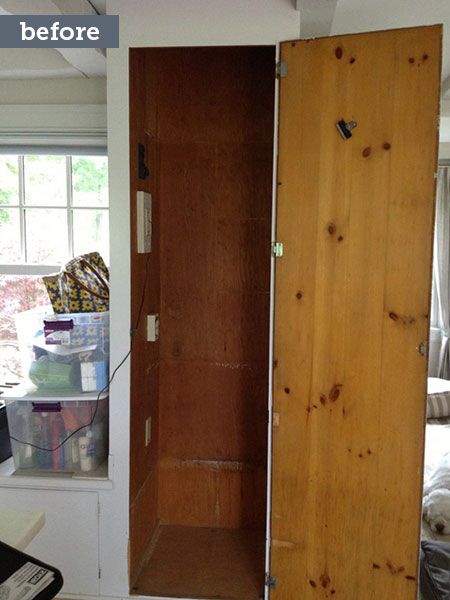 Knowing that Annie desperately needed a storage solution, friend and professional organizer Judy Moss suggested carving out a little office right beside the kitchen counter, in a closet that was previously used for cleaning supplies. "I thought the idea was genius, and I ran with it," Annie says.
Cabinets Get a New Look With Paint: After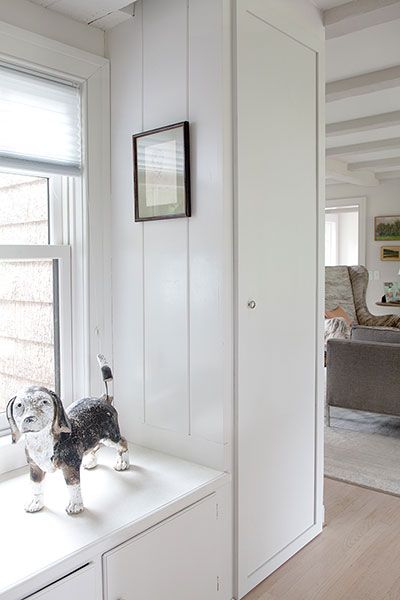 After relocating the cleaning supplies, Annie removed the existing shelving and painted the space the same light gray as the rest of the room, which made the closet feel bigger and brighter despite its tiny footprint.
Pullout Shelves Add Function: After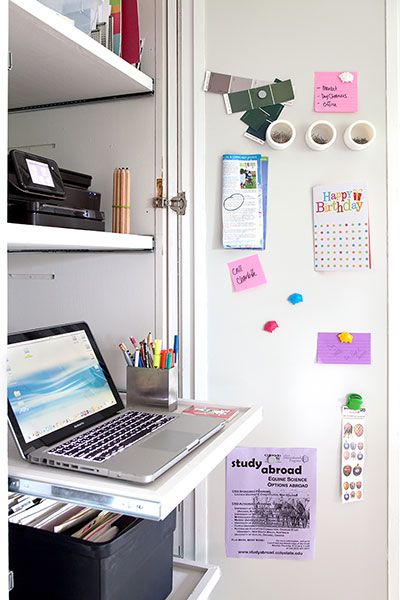 Her contractor installed new pullout shelves to make everything more accessible. Since the closet already happened to have electrical and phone wiring, all she had to do was plug in her printer. Last, she had her contractor line the back of the door with a magnet board to corral notes and supplies, framed out with trim used elsewhere in the home.
Home Base for Office Items: After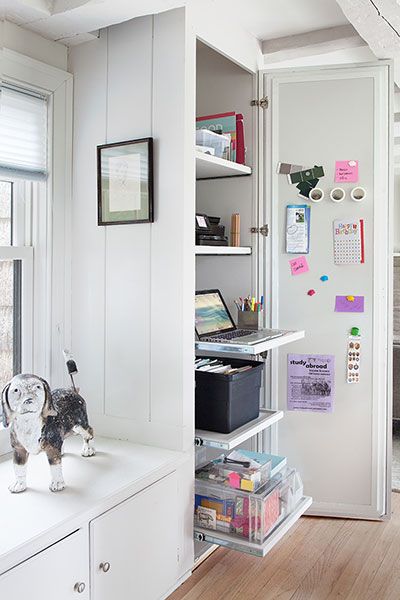 Clever organization tricks make the most of the space. Placing lesser-used items in the bottom minimizes the need to bend over to root for things. Clear storage bins keep everything in sight and easy to find. Now Annie sits at the kitchen counter or moves around the house to work or surf the Web comfortably, but there's always a home base for paperwork and other office items. She admits to letting a little paper clutter build up sometimes on the counters as it would on a desk, but for Annie, that's far preferable to losing a whole room to a formal office space—and she can always gather it up and tuck it in her office nook, hidden in plain sight.
For more on Annie's home renovation, visit FreshAmericanStyle.com.