Foam Fillers
These inserts nestle invisibly inside gutters; moisture flows through the porous foam, but solids can't collect. Look for fillers with a UV-resistant coating and a multiyear warranty.
Shown: Filter Flow XT Gutter Filter, from $16 for 4 feet; GutterSupply.com
Micro Mesh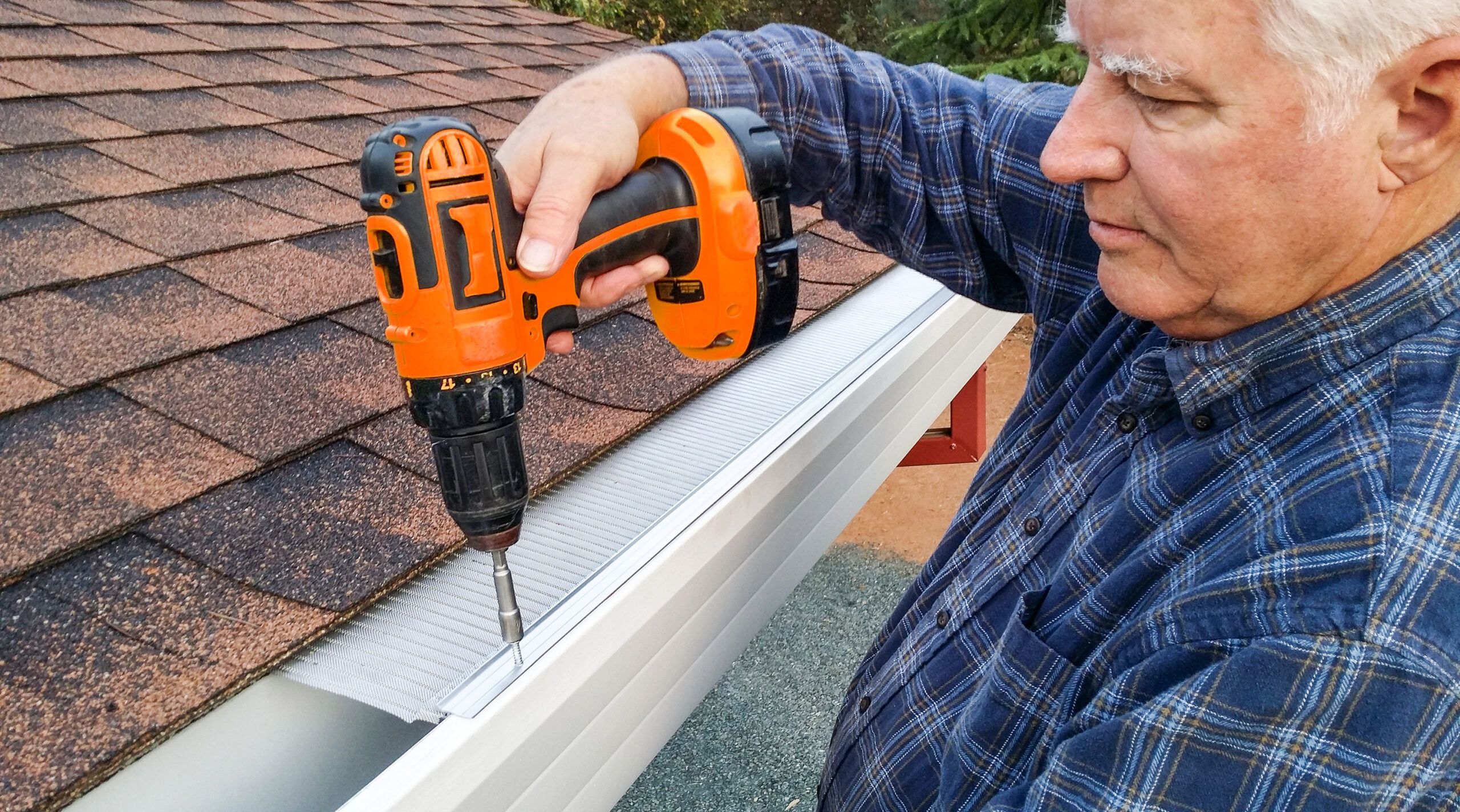 Stainless-steel mesh filters out small particles like loose shingle grit; supportive edging screws on neatly to prevent sagging while staying discreetly out of sight.
Shown: Gutter Guard by Gutterglove, $7.97 per 3′ x 5″ piece; The Home Depot
Curved Mesh
Rainy climates call for gutter guards that can stand up to a downpour. S-shaped ridges disrupt water tension to handle heavy rain and runoff; EPA-approved zinc strips deter moss and algae.
Shown: Valor Moss Away, from $16 per foot installed; Valor Gutter Guard