Go Outside!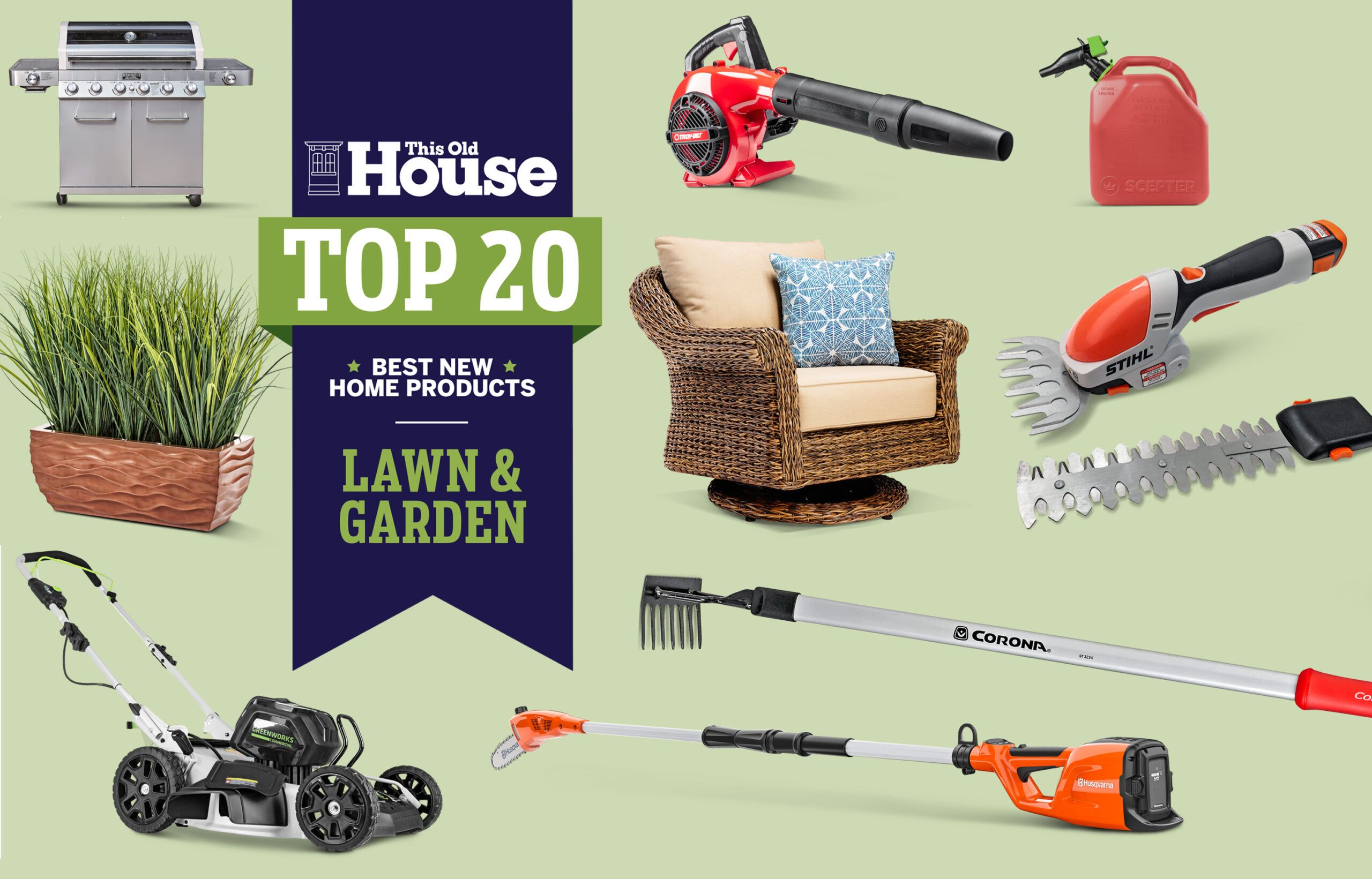 The weather's warmer, the days are longer; 'tis the season to enjoy dinner alfresco (oh, and to mow the lawn). Fortunately, we've turned up everything from power tools to a supersize grill to help make less pleasant backyard tasks faster and easier—and the pleasurable ones even better. From gardening to grilling, cutting the grass to taking down tree limbs, irrigating your lawn to sipping lemonade, we've got you covered. Here, the 20 products that get a (green) thumbs-up from TOH.
1. INVINCIBELLE WEE WHITE HYDRANGEA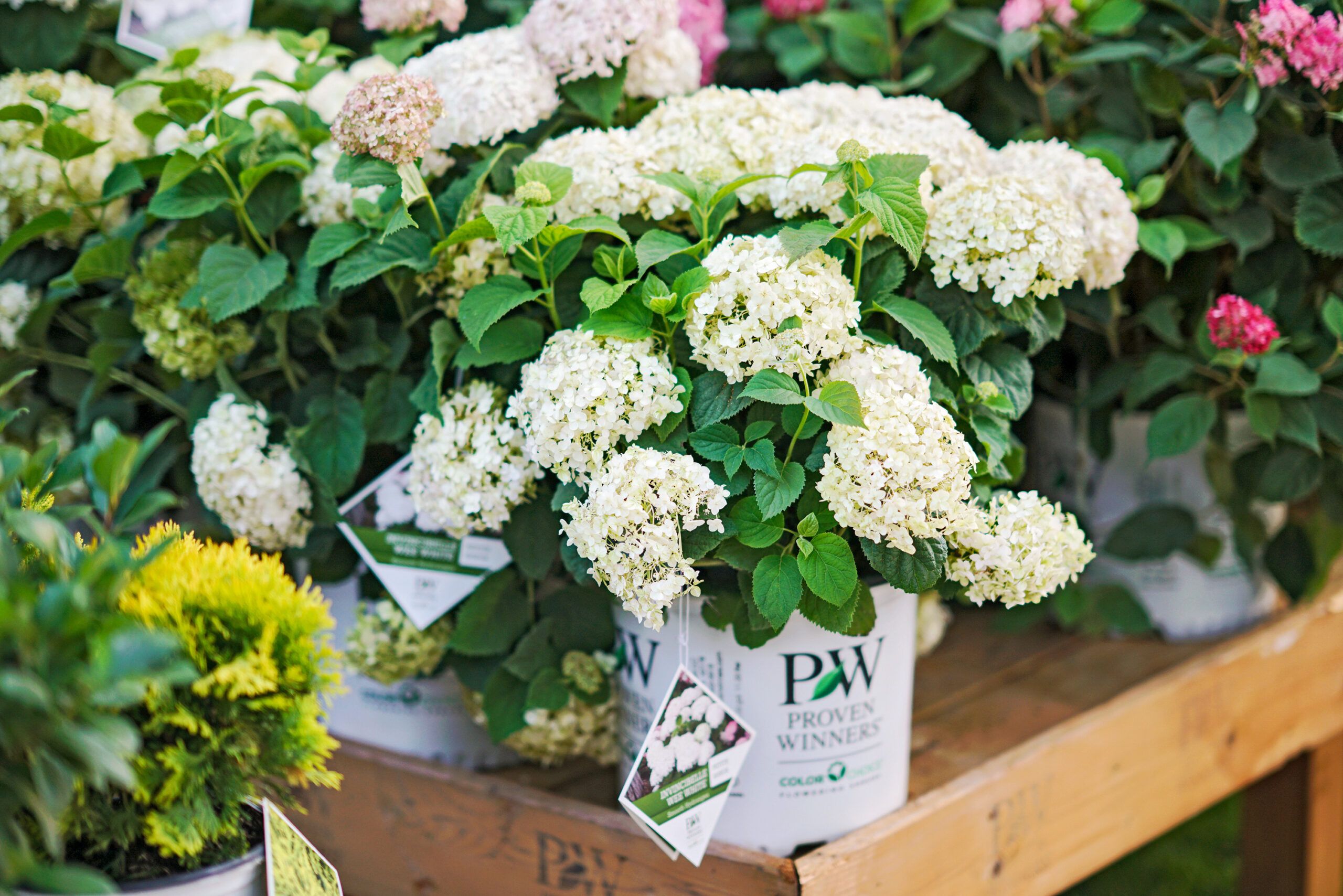 Proven Winners ColorChoice
The first dwarf form of the popular 'Annabelle,' this compact hydrangea takes up little space (it tops out at 1 to 2 ½ feet tall) but adds plenty of visual appeal. Snip spent blossoms, and in zones 3–8 it'll produce lush, sturdy blooms from June through September.
$21 for a 1-quart pot; Great Garden Plants
2. M18 FUEL 16″ CHAINSAW KIT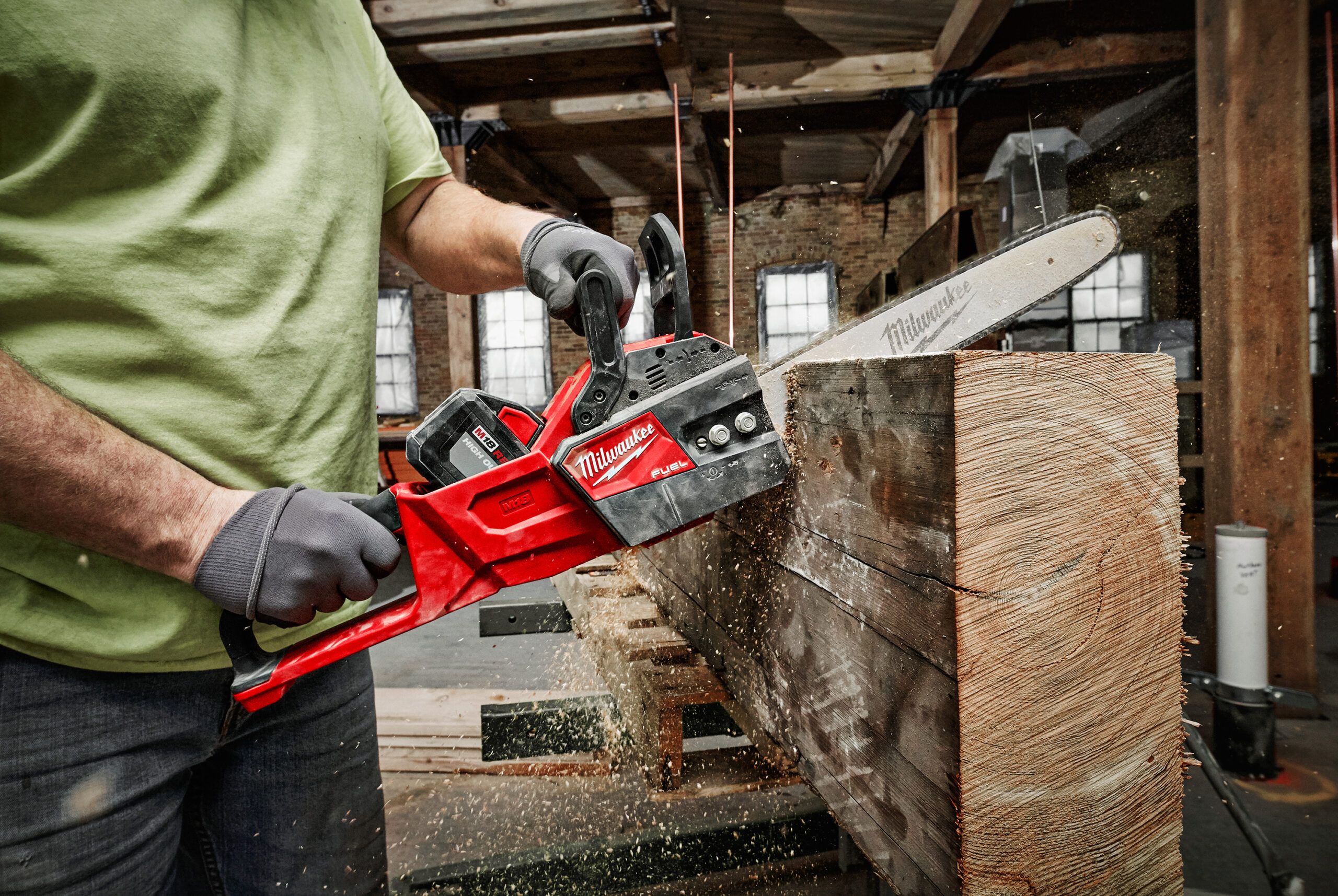 Milwaukee Tool
A battery-powered chainsaw that can outcut a 40cc gas engine? This saw rises to the challenge. The high-output battery pack provides up to 150 cuts per charge (and that's cutting through hardwood). The only thing you might miss is the noise—though we bet your neighbors won't.
$449; Home Depot
3. EXTENDED REACH COMFORTGEL GARDEN TOOLS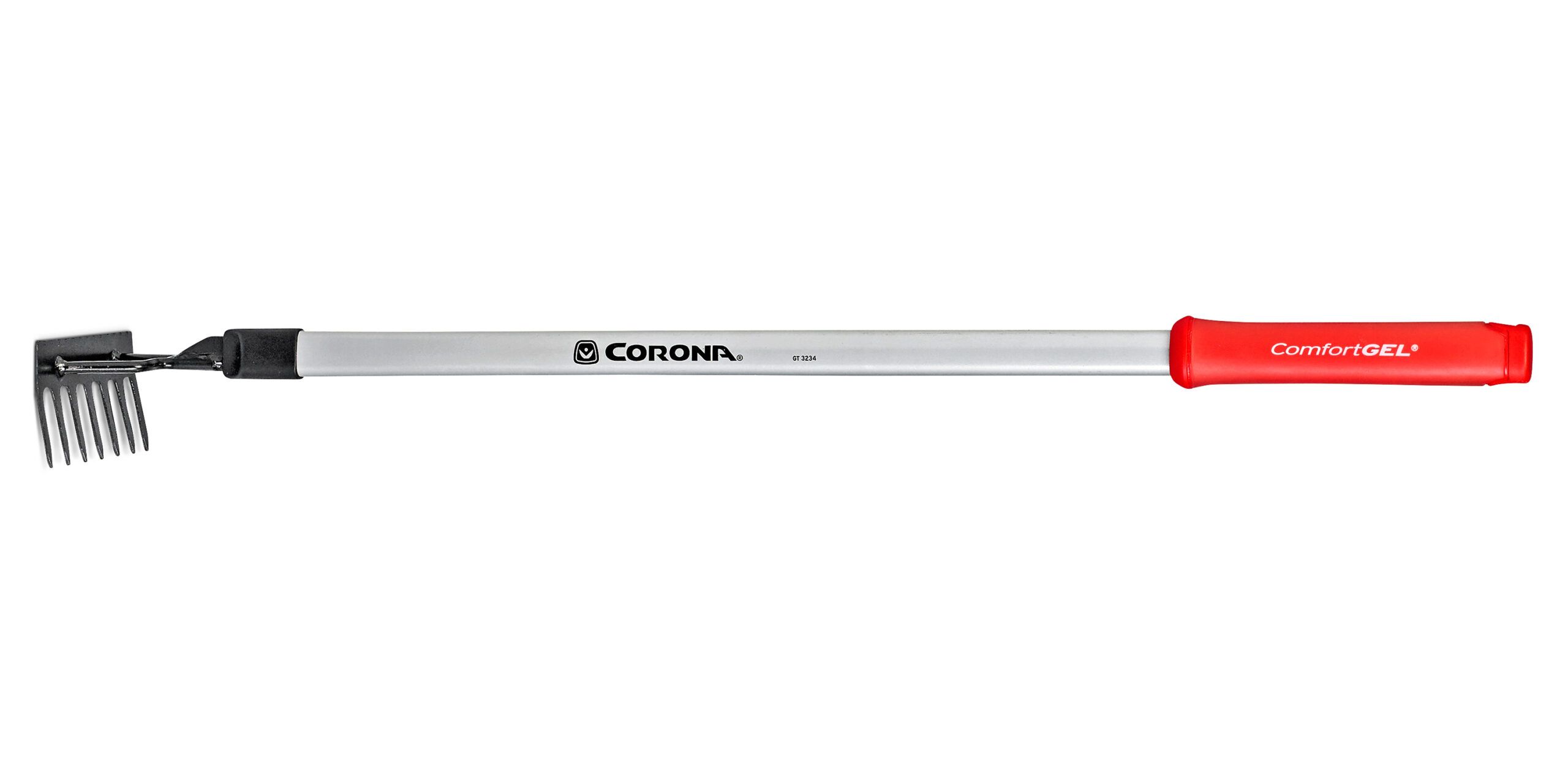 Corona
Designed for working in narrow spaces like raised beds, the trio of tools in this collection (including the seven-tine rake, shown) also earn high marks for accessibility. At 36 inches and up, these tools can be used from a seated position, such as a garden bench.
From $17; Corona
4. 115iPT4 POLE SAW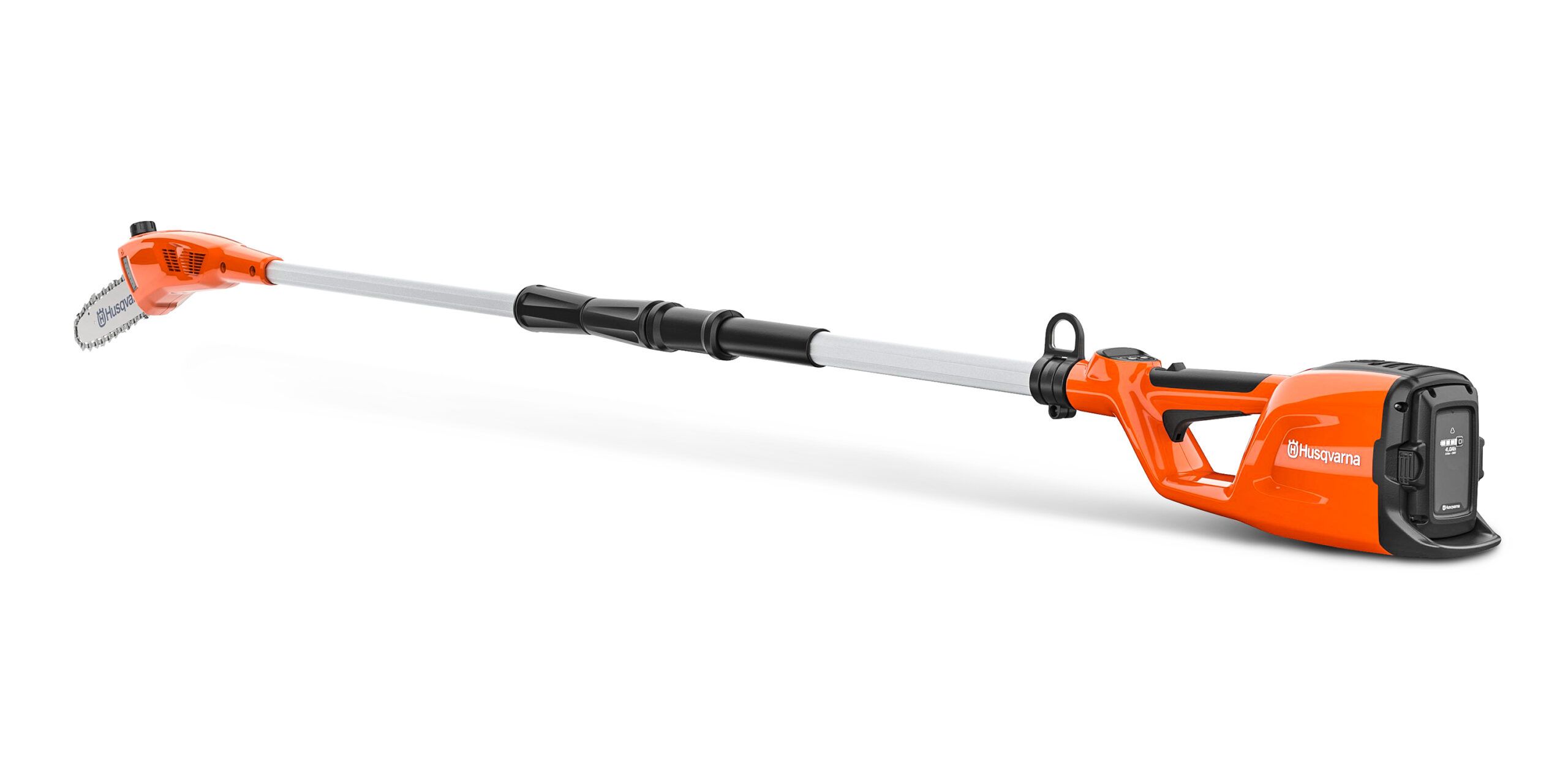 Husqvarna
The first Husqvarna pole saw made for homeowners has plenty a pro would admire. It's got a 14-foot reach but weighs under 10 pounds, and a 36V rechargeable battery (sold separately) provides enough juice for up to 400 cuts per charge.
$170; Husqvarna
5. HAVSTEN SERIES
IKEA
This award-winning array of modular outdoor seating looks minimalist, but wait until you sink into those cushions! Too plush? Adjusting a strap will firm up the seating. The fabric repels liquid; you can also toss the slipcovers into the wash.
From $260; IKEA
6. THUMB CONTROL WATERING NOZZLE WITH SWIVEL CONNECT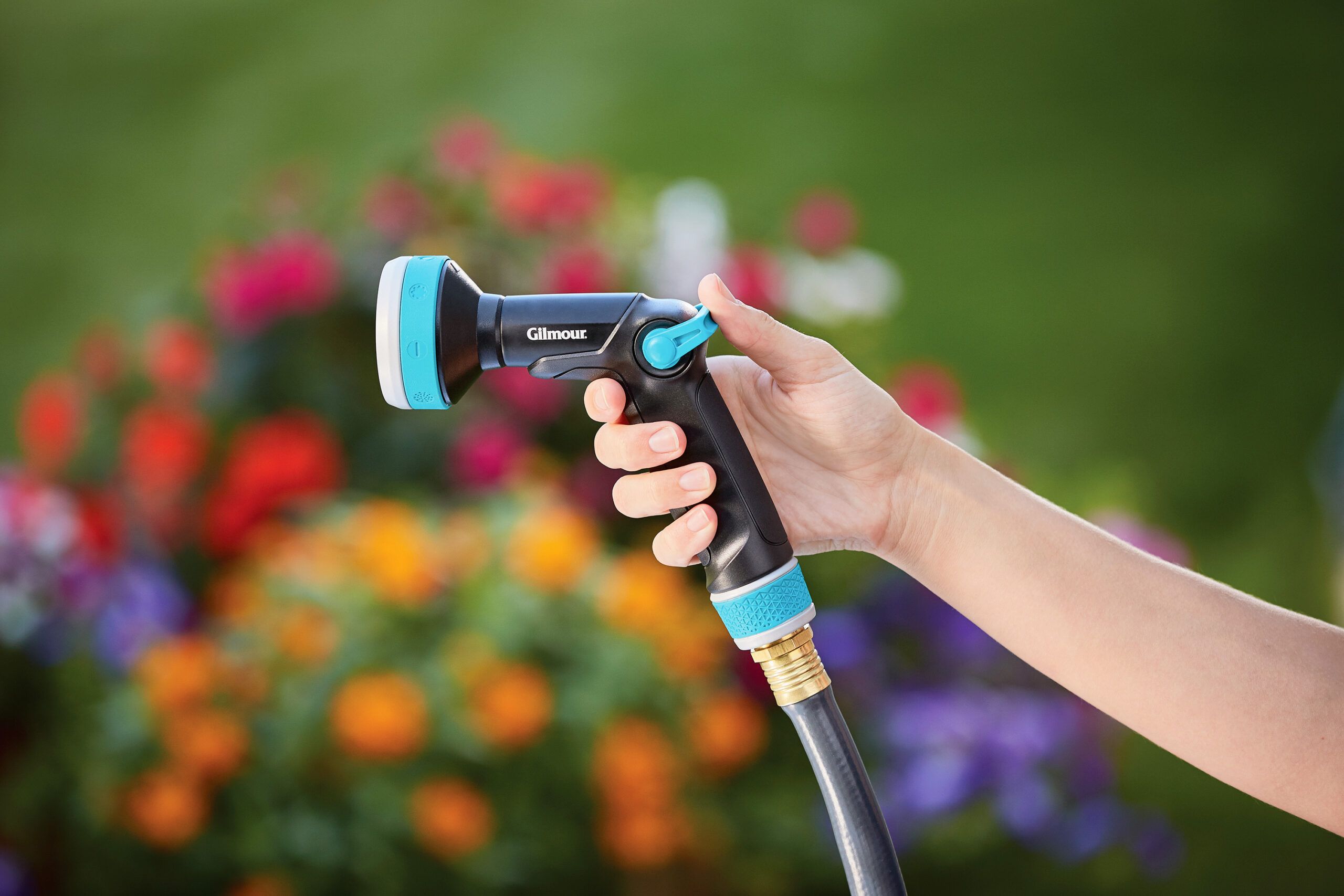 Gilmour
This nozzle's ergonomic design makes it both strain-reducing and super-easy to use: A flick of the thumb controls the flow. The clever coupling lets the nozzle move without causing kinks.
From $13; Gilmour
7. HSA 25 GARDEN SHEARS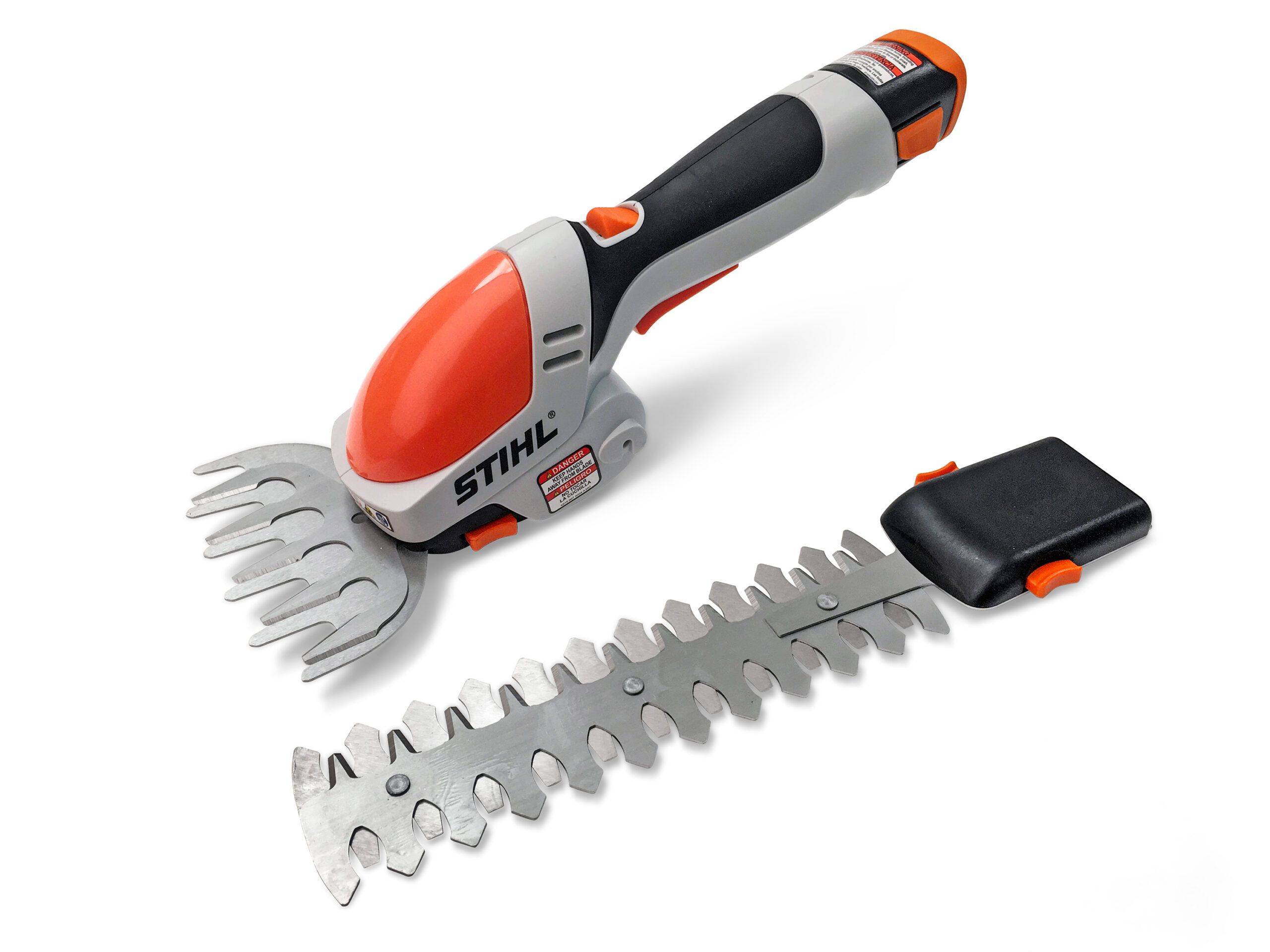 STIHL
Famous for chainsaws, STIHL has rolled out its first detail-oriented trimming tool. With attachments for shearing grass or shrubs, plus a run time of up to almost 2 hours on a single charge, this set's a winner.
$120; STIHL
8. GMS 210 21″ BRUSHLESS SELF-PROPELLED MOWER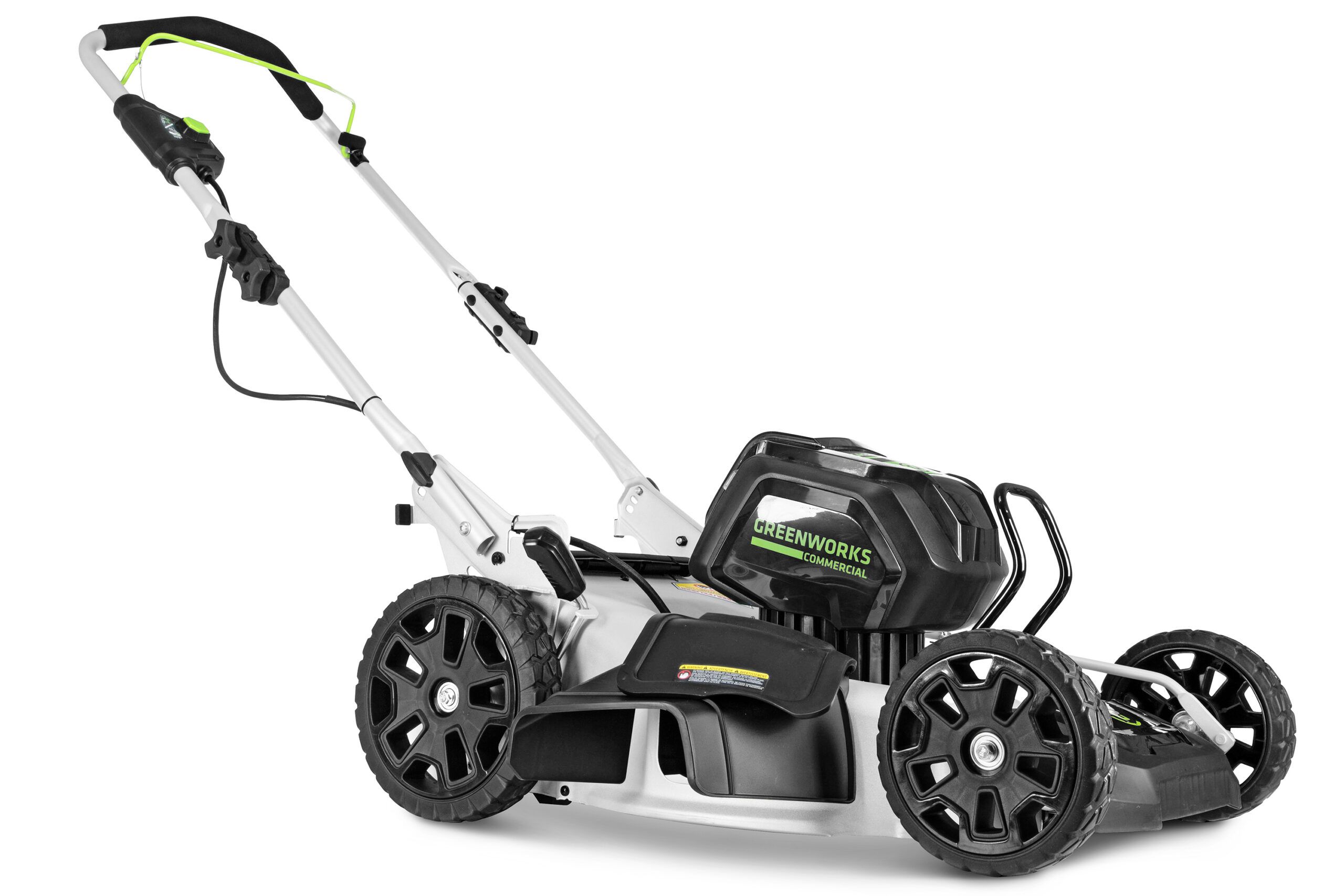 Greenworks Commercial
This professional-grade mower has a homeowner-friendly price tag. Running about 90 minutes per charge, this rear-wheel-drive model can power through a small lawn without a pause.
$529; Greenworks Commercial
9. SMART HOSE FAUCET TIMER WITH WI-FI HUB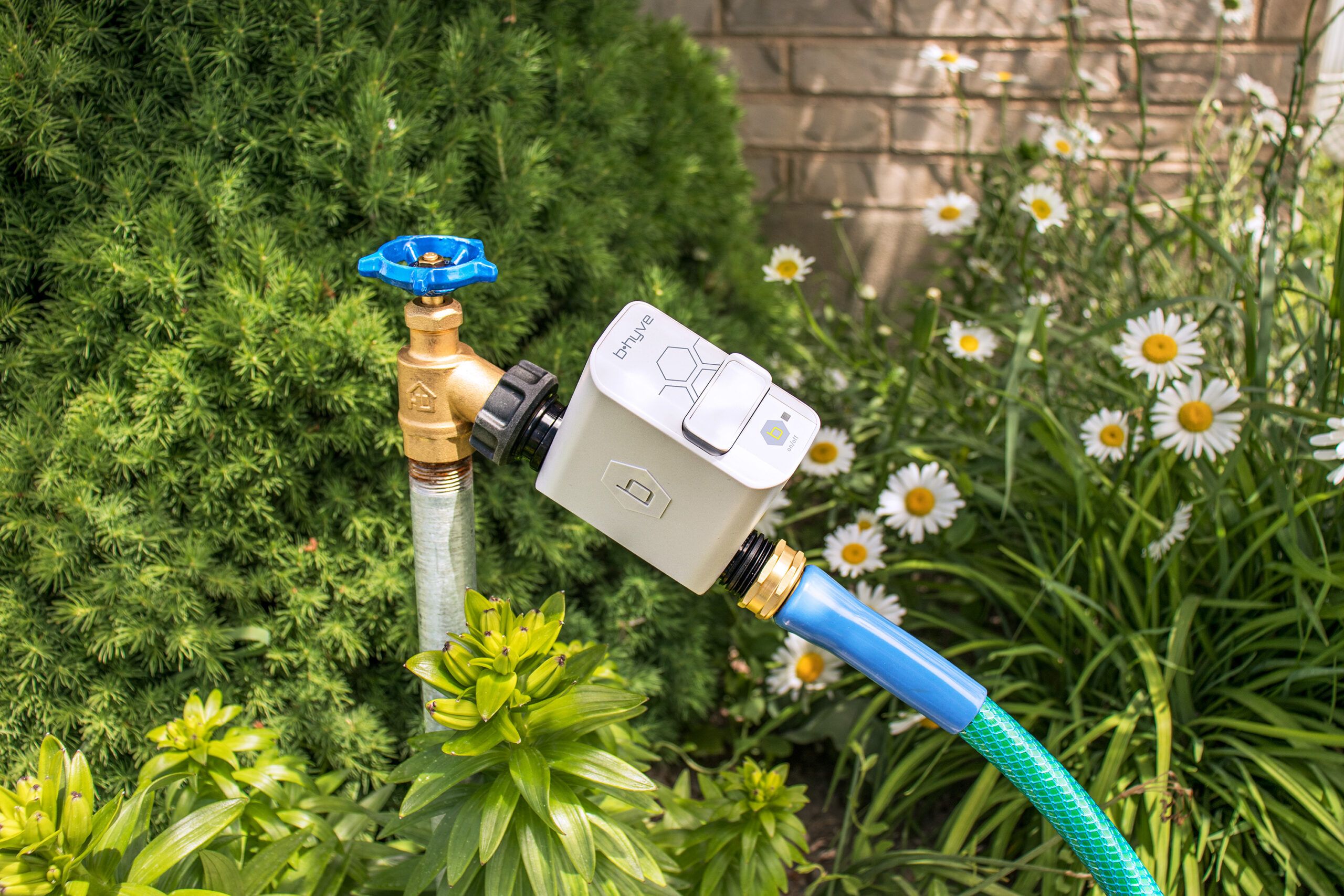 Orbit B-hyve
You don't need an irrigation system to take advantage of this water-wise, weather-predicting dynamo—a hose and sprinkler will benefit too. Program the timer and track usage from multiple devices; it'll hold off when it rains.
From $66; Home Depot
10. TAPERED WAVE ARMORECOAT COPPER PLANTER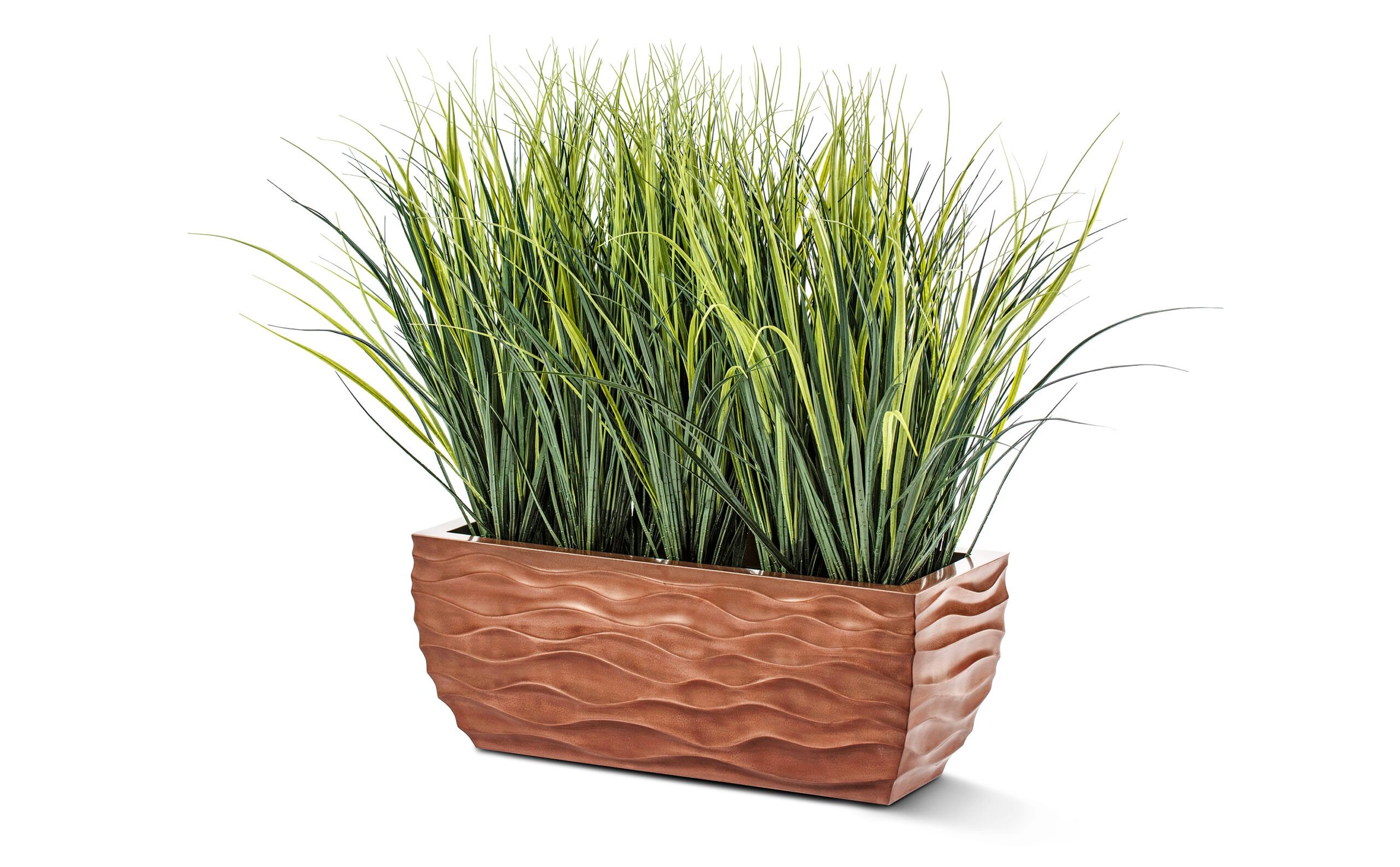 windowbox.com
With time, this planter will get a handsome patina—minus the weight of solid metal. Made from a fiberglass core coated in liquid copper, it's as practical as it is pretty.
From $363; windowbox.com
11. SMARTCONTROL FUEL CONTAINERS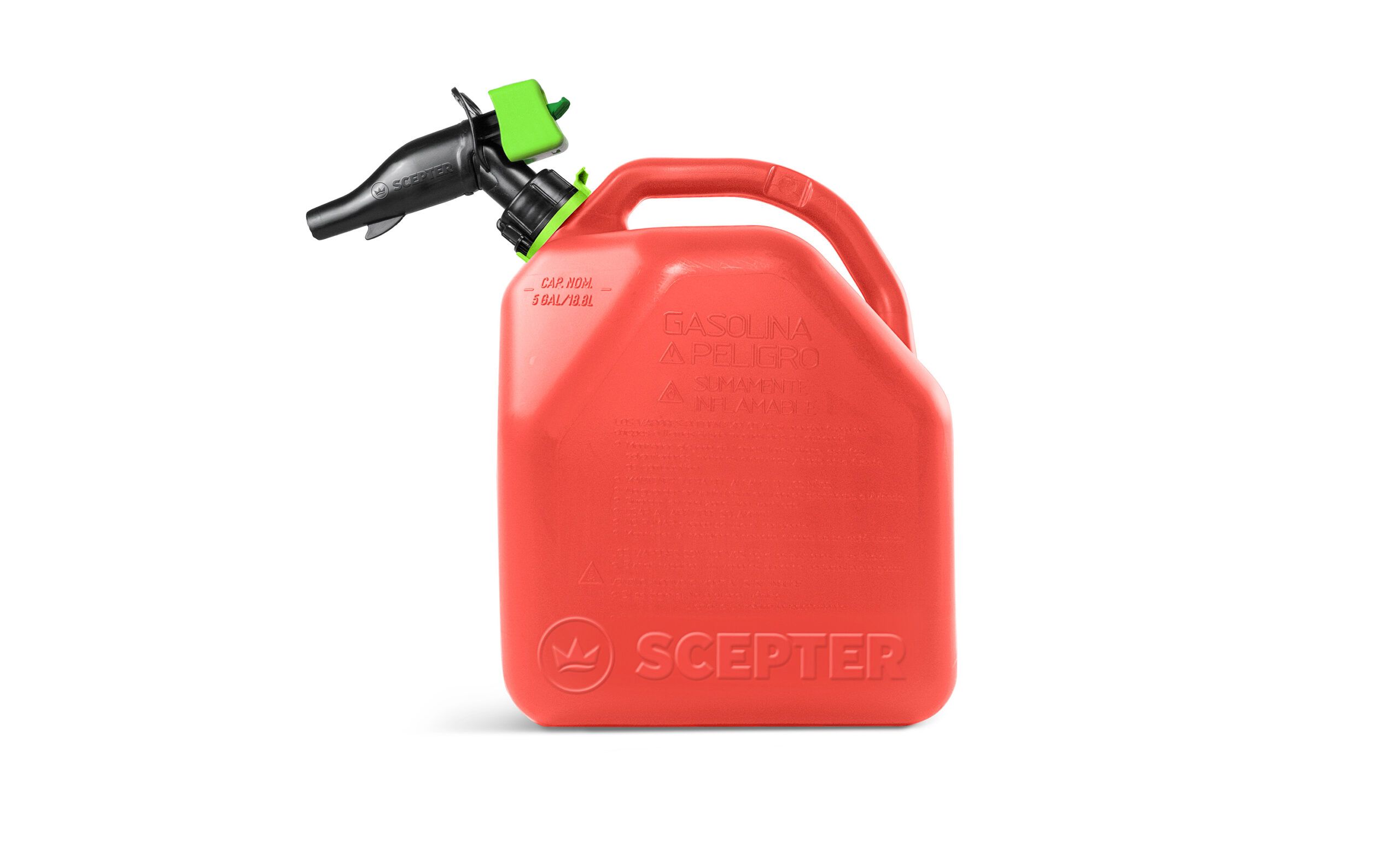 Scepter
Ditch your old gas can for this upgrade, which comes in 1-, 2-, and 5-gallon sizes (and three colors, so you can tell diesel from regular at a glance). Press a lever with your palm to unlock it, squeeze the button while the container's upright to vent it, then squeeze again to dispense—no fuss, no mess.
From $15; Scepter
12. 40V HYDROSHOT PORTABLE POWER CLEANER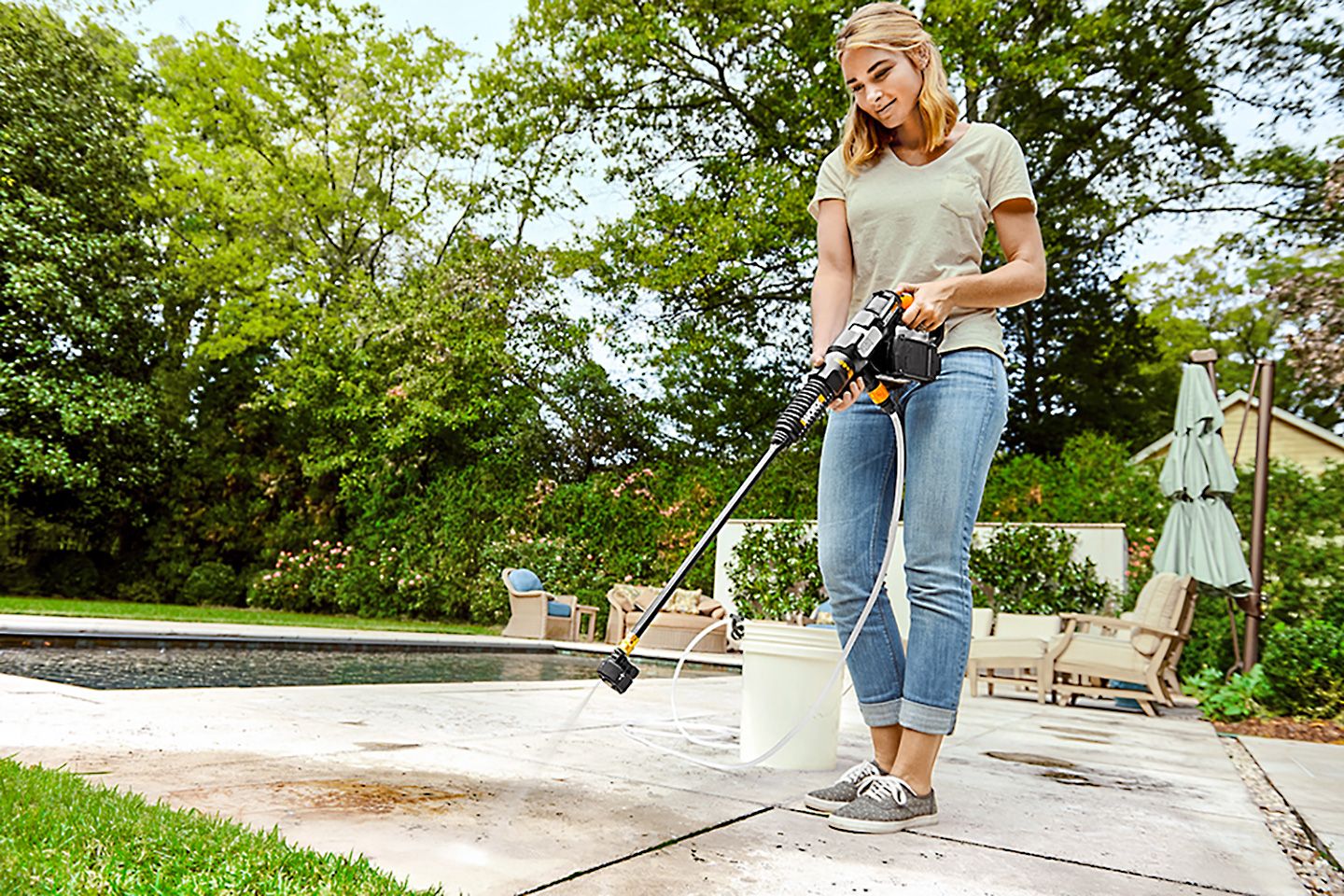 WORX
The latest iteration of this popular pressure cleaner boasts a major jump in psi—from 290 to 450 (most garden hoses are around 60 psi). Just as impressive? Its portability. Even with two 20V batteries, the device weighs under 7 pounds, and you can connect it to any freshwater source (including a bucket of H2O!).
$200; WORX
13. SUNBELIEVABLE 'BROWN EYED GIRL' HELIANTHUS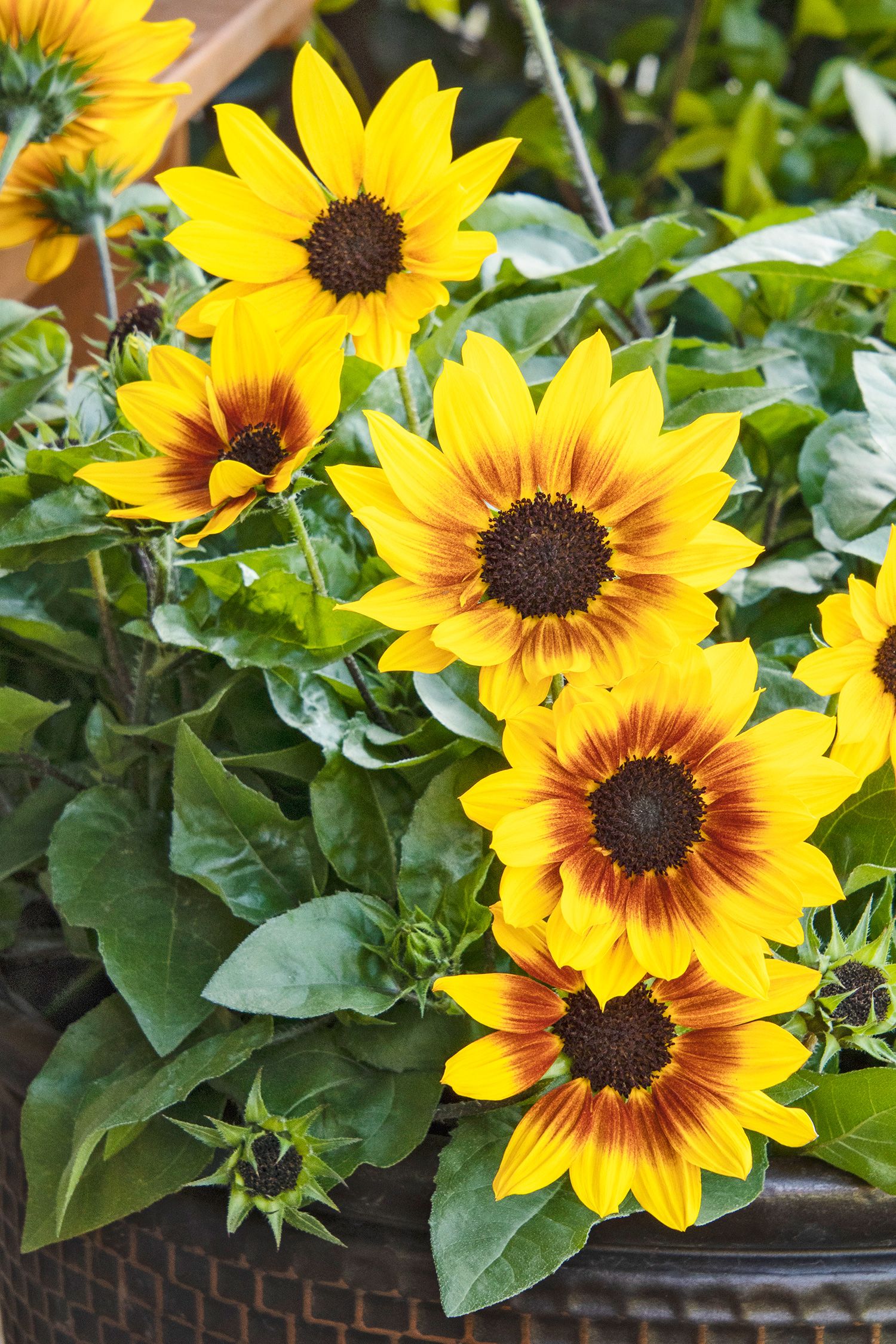 Monrovia
This sun-loving annual is also a fan of containers. Unlike your standard sunflower, this one's got a bushy, multi-branching habit. While it grows to less than 3 feet tall, all those stems mean it can produce over a thousand blooms per season.
$16 for a 1-gallon pot; Monrovia
14. BAHAMAS SWIVEL GLIDER LOUNGE CHAIR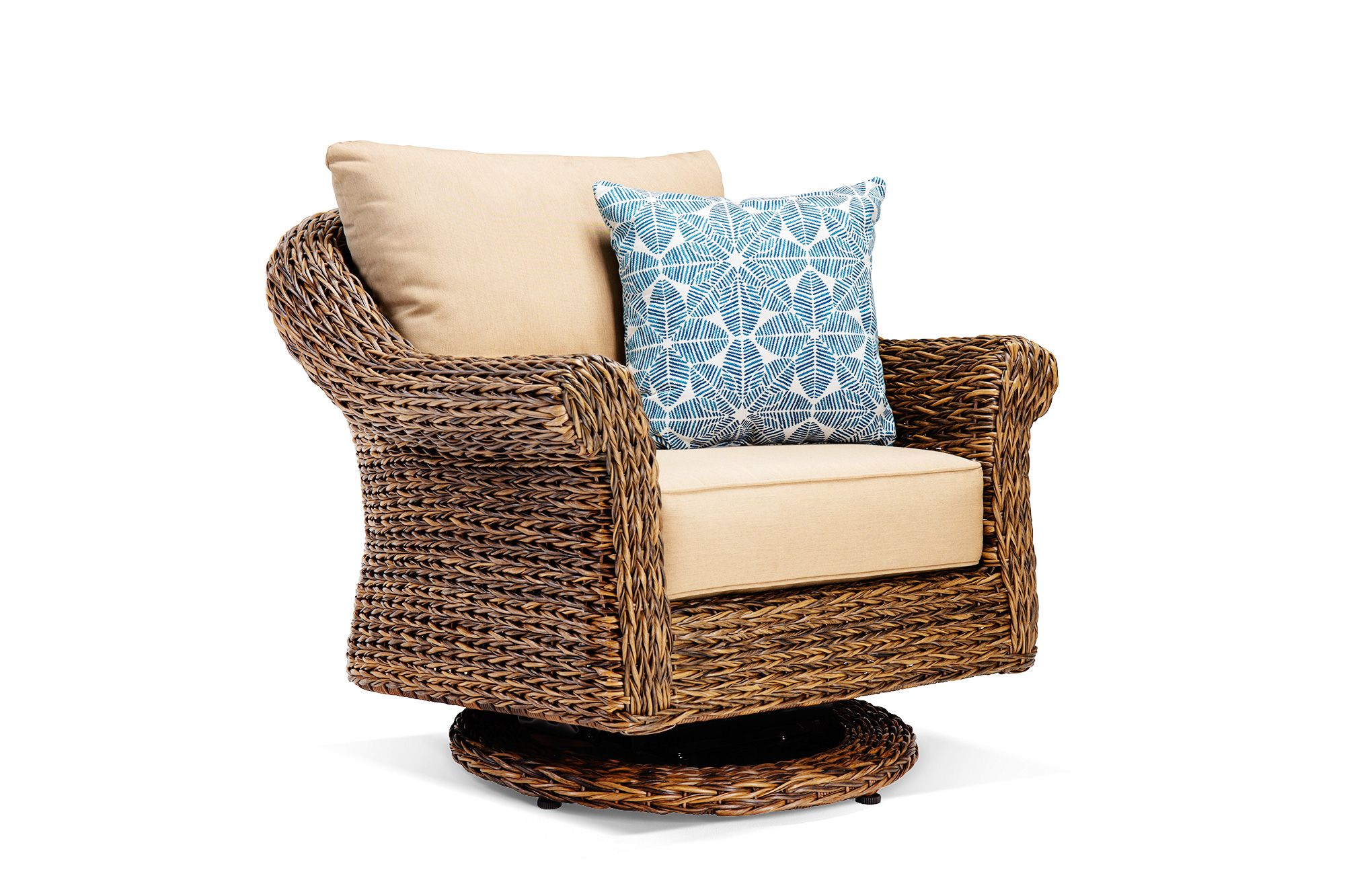 Blue Oak Outdoor
Turn your backyard into a restful retreat with an outdoor glider that'll give your beloved indoor armchair a run for its money. This investment piece is built to last, with a rustproof, thick-walled aluminum frame, weather-resistant handwoven surfaces, and sturdy (and easy to clean) Sunbrella fabric cushions.
$899 (available May 2019); Blue Oak
15. 56V 15″ STRING TRIMMER WITH POWERLOAD TECHNOLOGY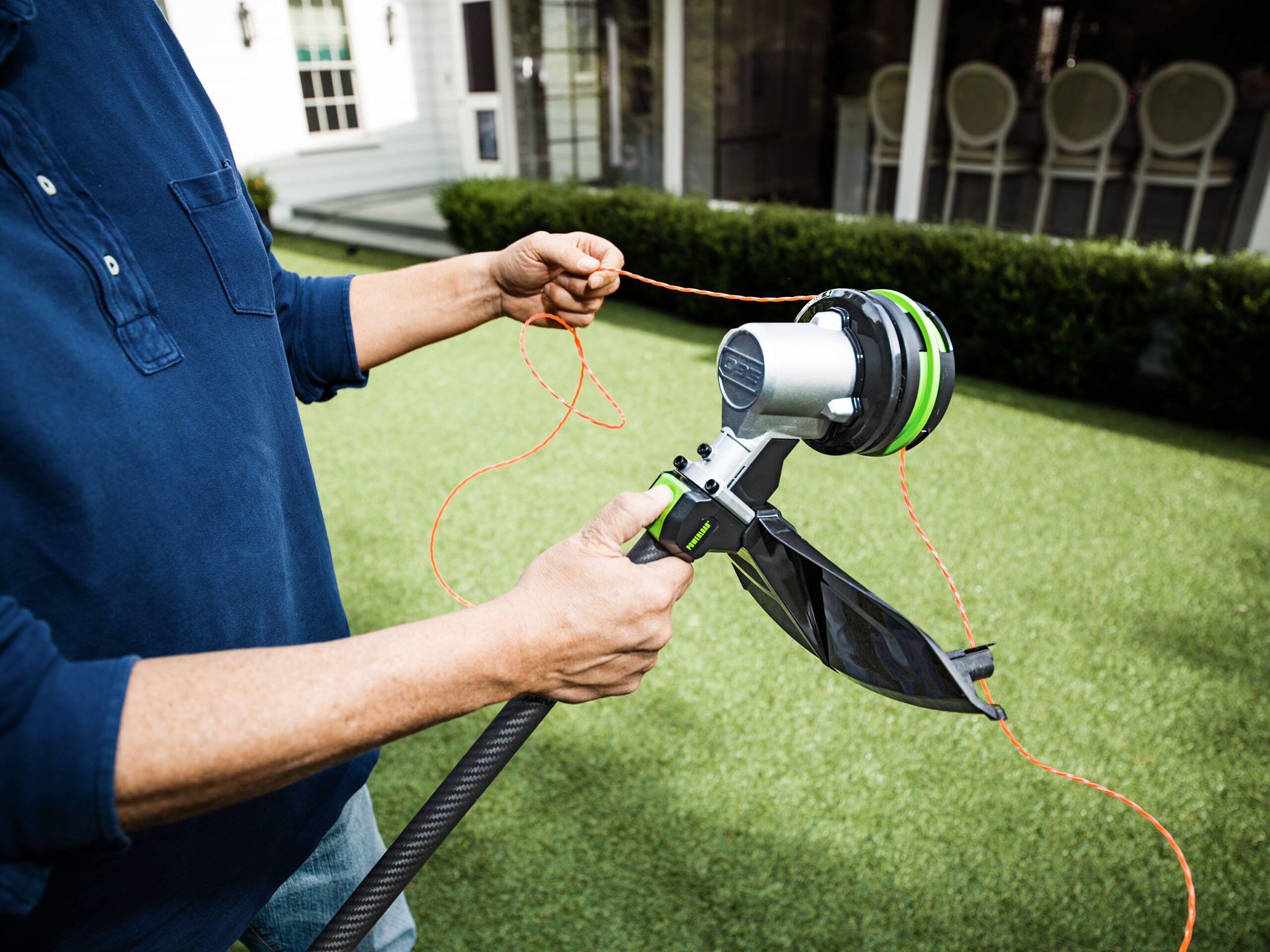 EGO
No tangling, no wrangling—just start feeding the line into the head, push a button, and voilà! The trimmer automatically winds the line in seconds. Though it's got considerable reach, thanks to the strong but lightweight carbon-fiber shaft (which has a lifetime warranty), this trimmer weighs in at under 12 pounds. And since you can cut a 15-inch-wide swath with each pass, weeds don't stand a chance.
$229; EGO
16. 58V CORDLESS TILLER/CULTIVATOR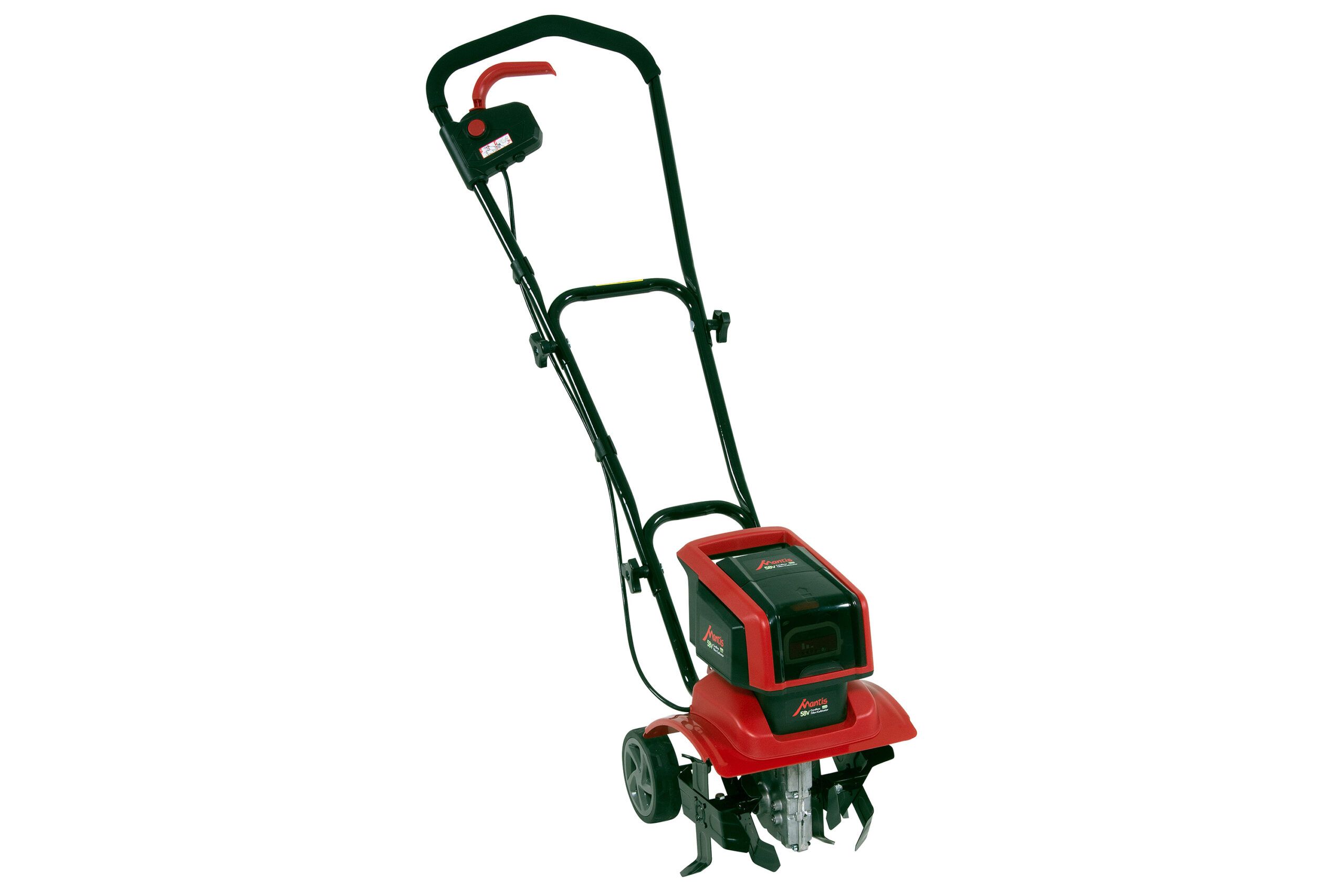 Mantis
Prep garden beds without waking the neighbors with this battery-powered mini tiller. It weighs less than 30 pounds and folds for storage, but its steel tines power through an 8-inch depth and 12-inch width to make short work of breaking new ground.
$249; Mantis
17. 6-BURNER GAS GRILL WITH CLEARVIEW LID IN STAINLESS STEEL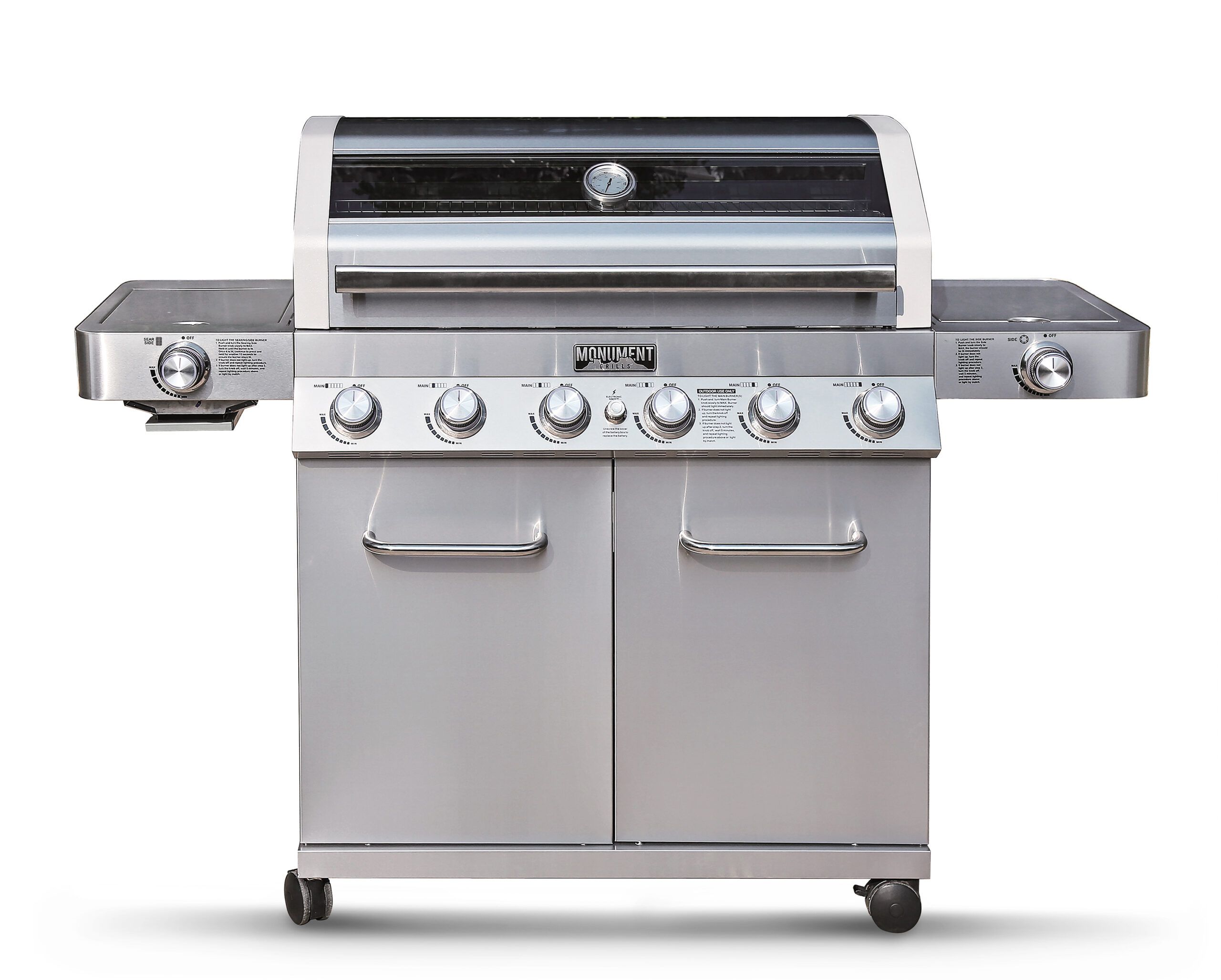 Monument Grills
This is a big grill with a small price tag: We're talking 96,000 Btus and 900 square inches of cooking space (thanks to a side burner and a ceramic sear burner, in addition to the six burners under the lid). And about that lid: It features an oven-grade glass panel, so you can watch your 'cue without raising the hood, plus track the temperature inside with its built-in thermometer.
$599 (available April 15, 2019); Menards
18. HIGHBALLS, WINEGLASSES, AND TUMBLERS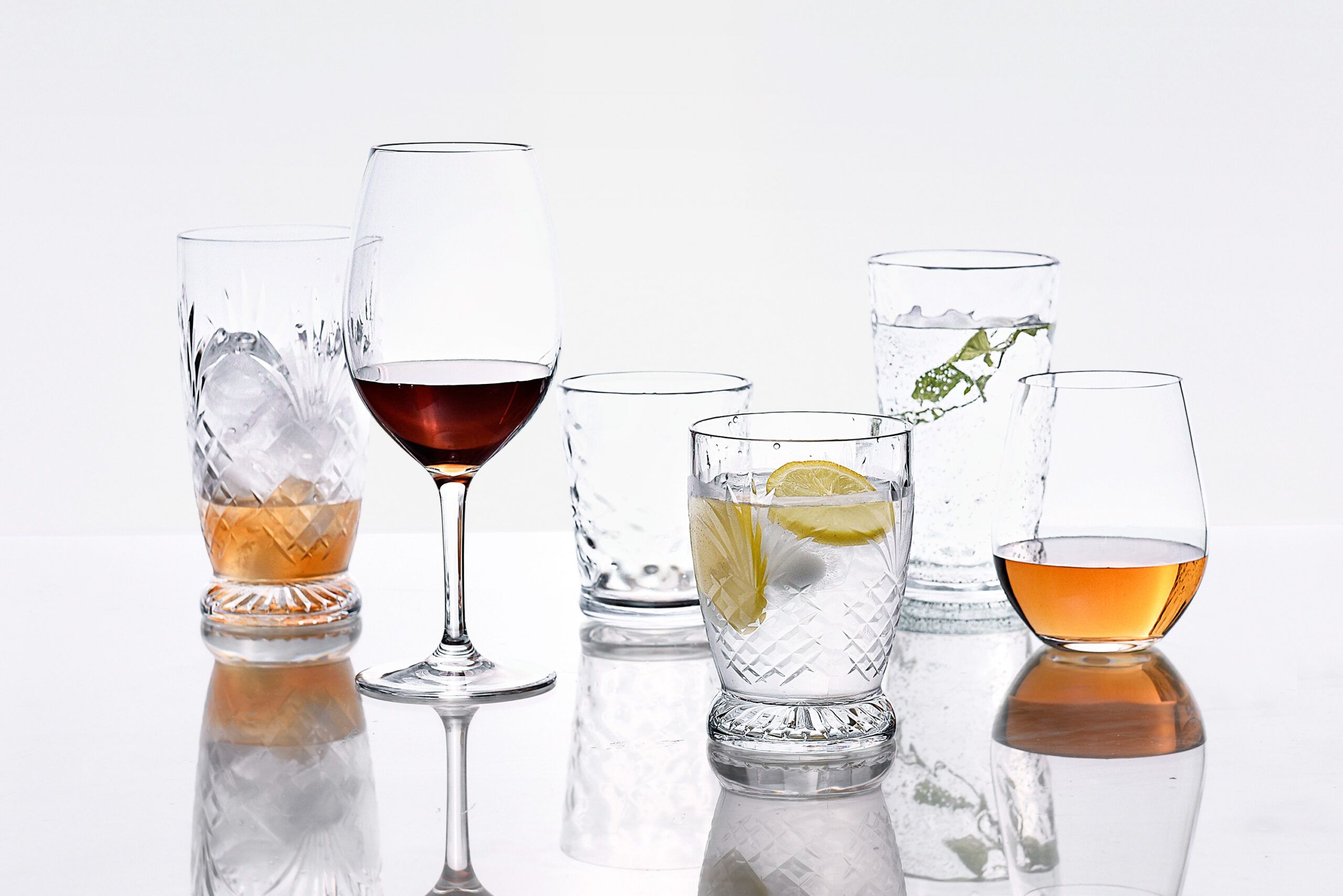 NuGlass
Have drinks by the pool or on the patio without resorting to kiddie cups: These satisfyingly hefty pieces only look like glass. They're made from Tritan, an extremely durable, BPA-free polymer that resists odors, scratches, and clouding, and can withstand being tossed into the dishwasher.
From $2.38 each; Walmart
19. TB400 25CC 2-CYCLE BLOWER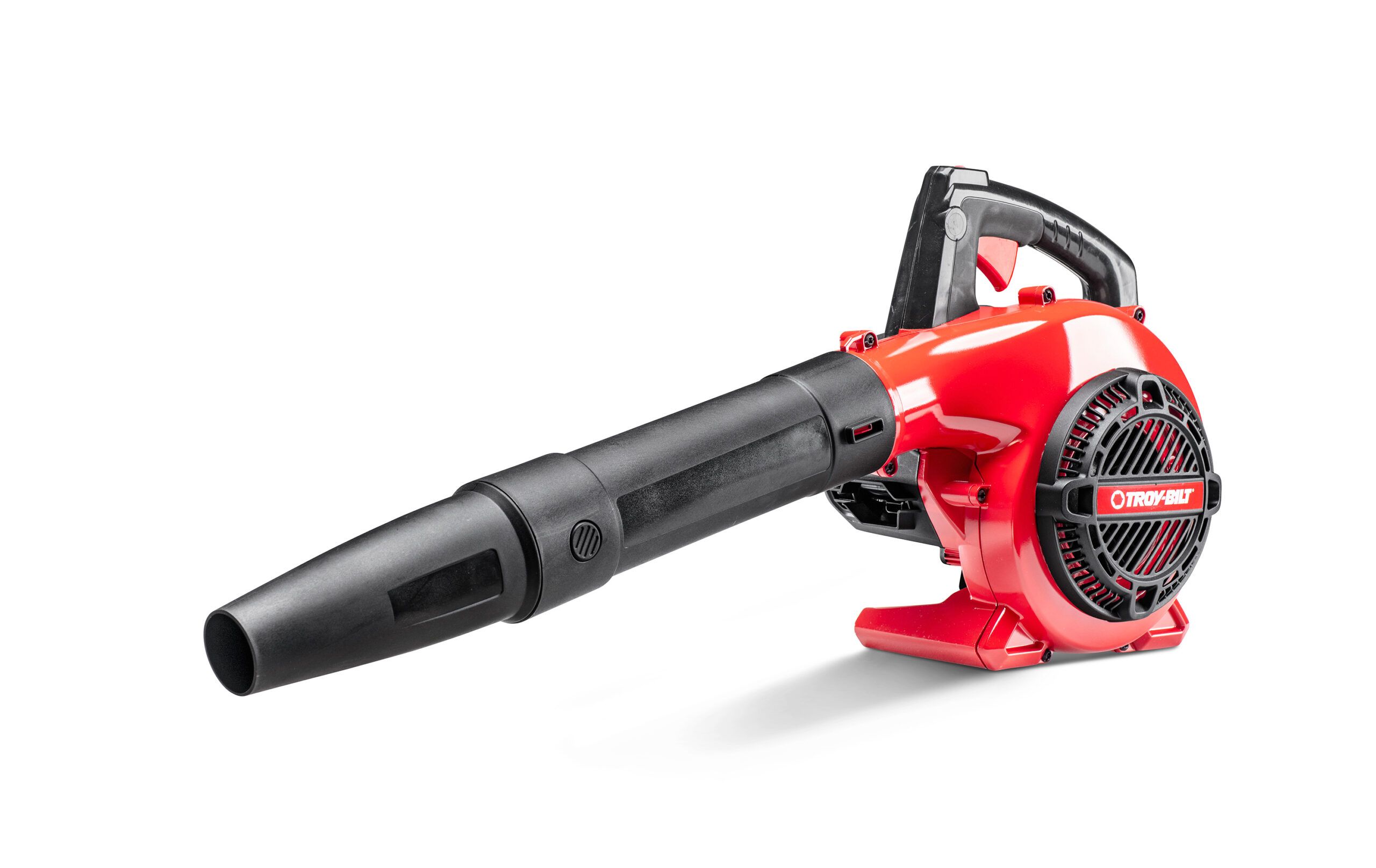 Troy-Bilt
It may be small (under 10 pounds, empty), but this gas-powered blower is mighty, clearing up to 400 cubic feet per minute at speeds of up to 180 mph. A variable-speed throttle lets you fine-tune to fit the job.
$90; Troy-Bilt
20. IN-GROUND IMPACT SPRINKLER WITH CLICK-N-GO HOSE CONNECT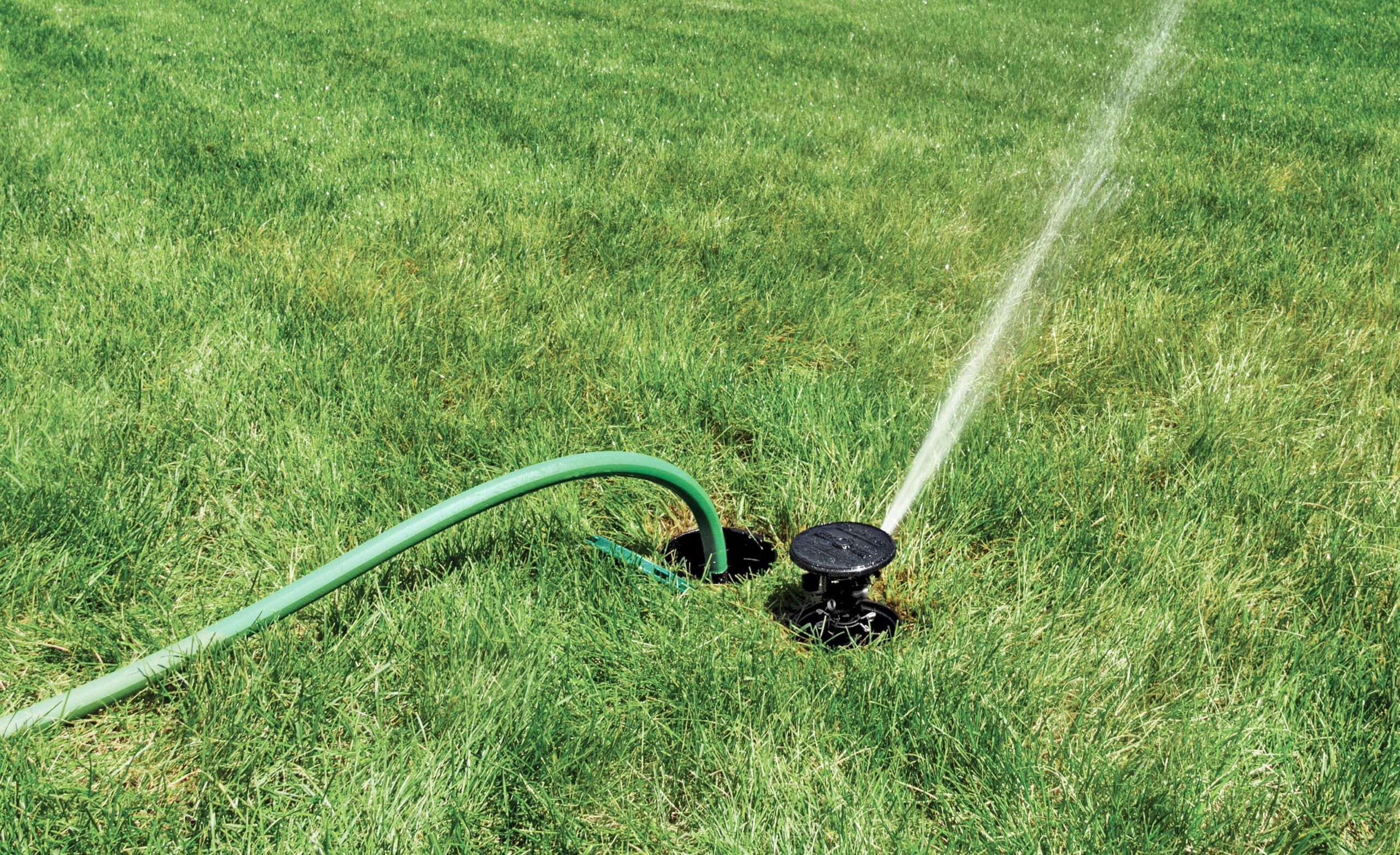 Rain Bird
At last, a pop-up sprinkler without trenches or pipes. Dig a hole, pop it in, backfill, and you're good to go. Snap on the hose when it's time to water; when not in use, the sprinkler retracts—you can mow right over it.
$40; Amazon