Make Your Marker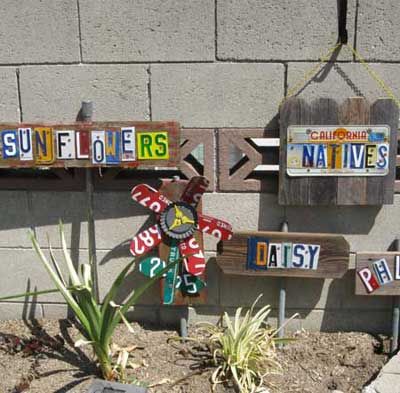 No green thumb? No worries! You won't need it for this particular garden project. Spice up your flower beds—thriving or otherwise—with one-of-a-kind garden markers. Just check out these reader-submitted projects for creative inspiration. They're made from materials you likely have lying around the garage, and look just as good as the blooms they label.
TOH reader Linda Crosser of Walnut, California, turned old license plates into the garden ornaments shown here by cutting out letters to spell her favorite plant names, and fastening them to scrap wood.
Got some ideas of your own? Post photos of your creative garden markers at our Facebook page, and they could be added to this gallery for all to see.
Subway Tile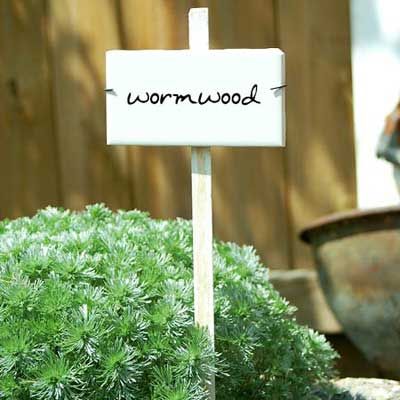 Who: C.J. Hughes
Where: Spring Hill, Tennessee
What: C.J. introduced a classic bathroom material to the great outdoors by using wire to attach the tile to a leftover piece of wood molding. The bright white surface makes the plant's name easy to spot in a bed of greenery, while writing with a grease pencil—as opposed to a permanent marker—allows C.J. to recycle the tag for a different plant next year.
Stamped Silverware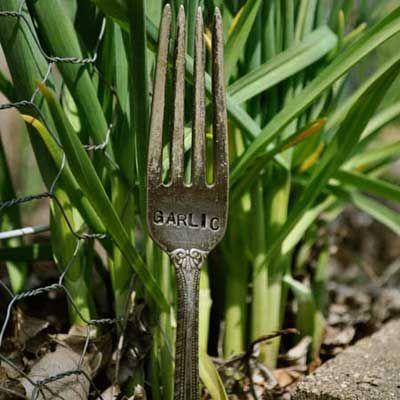 Who: Jen Rizzo
Where: Naperville, Illinois
What: Jen transformed vintage spoons and forks into brand-new tags by imprinting them with her favorite plant names using a ⅛-inch metal stamping set and a hammer. To make the letters stand out, Jen goes over them with a black indelible marker and rubs away any excess ink. Then she leaves the tags alone: "I keep them out no matter the season—the patina only gets better with age."
Terra-Cotta Pot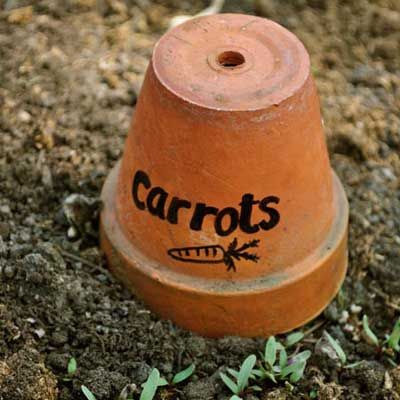 Who: Jen Rizzo
Where: Naperville, Illinois
What: As a playful alternative to the stately silverware plant tags she makes, Jen flipped over a small clay container (formerly destined for the trash heap) and wrote on it with black permanent marker.
Painted Wood
Who: Tami Daughtry and Julie Swett
Where: Corvallis, Montana
What: Sometimes a picture is all it takes. This mother-daughter team used a scroll saw to cut out vegetable and fruit silhouettes from a piece of wood. Then they brought the stakes to life with paint, fine-point markers, and some impressive illustration skills.
Cork Squares and Clothes Pins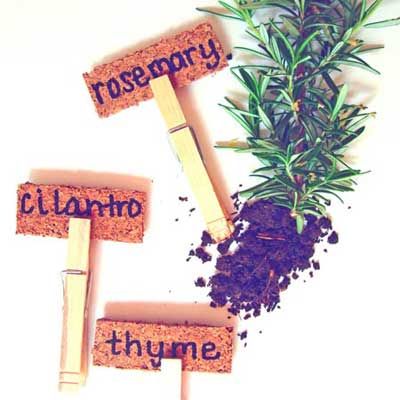 Who: S. Keefer
Where: Los Angeles, California
What: This gardener spiced up her herb garden by clipping small custom-cut tiles of cork to spring-hinge wood clothespins. She then labeled each one with a plant name written in black marker, and staked the base of the clothespins into the soil.