Indoor Gardening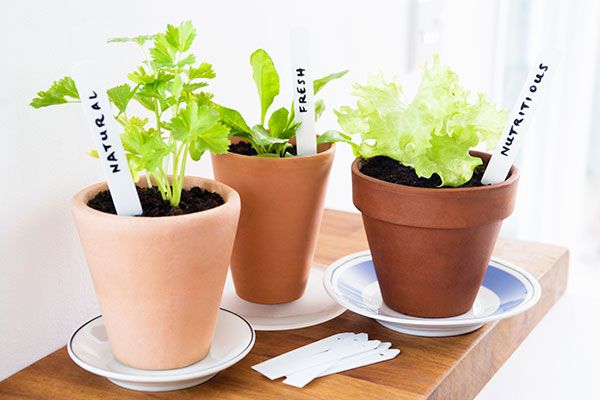 Looking for a cool indoor gardening activity to do this season? Find all you need right in your compost bin. Kitchen-scrap gardening isn't about growing a bumper crop, says gardening expert and author Melinda Myers, but transforming inedible parts of potatoes, apples, celery, and other produce is a fun and low-cost way to understand how plants grow.
One of the best parts? You can do this year-round, even in fall and winter. Myers shared eight of her favorite plants you can grow from kitchen scraps. Start with a bright, sunny window, add a well-drained gallon-sized container of slightly damp potting (not garden) soil, and water thoroughly after planting.
Irish Potatoes
"Irish potatoes are an easy one to start with," Myers says. "And most people are familiar with seeing them break their dormancy in the pantry and start growing those little buds." Those buds, or eyes, are the growing points. Cut those pieces out, making cubes about 1½ to 2 inches in diameter. Plant them about 3 inches deep in the potting mix, eye facing up.
Sweet Potatoes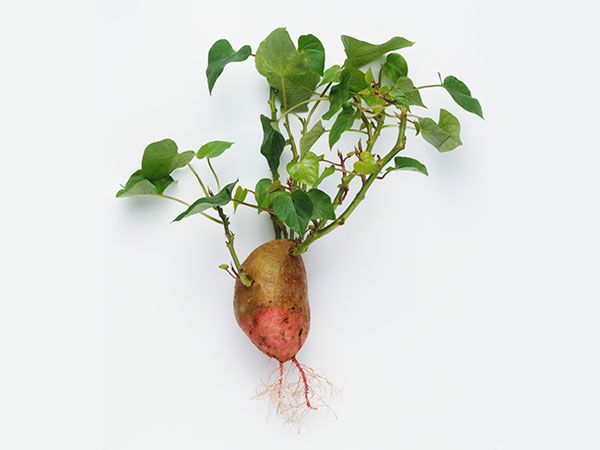 Sweet potatoes probably won't produce more sweet potatoes, but they do grow into a pretty houseplant, Myers says. To plant one, cut off the end of the potato that has the growing point and bury it, point up, 1½ to 2 inches into the potting mix.
Celery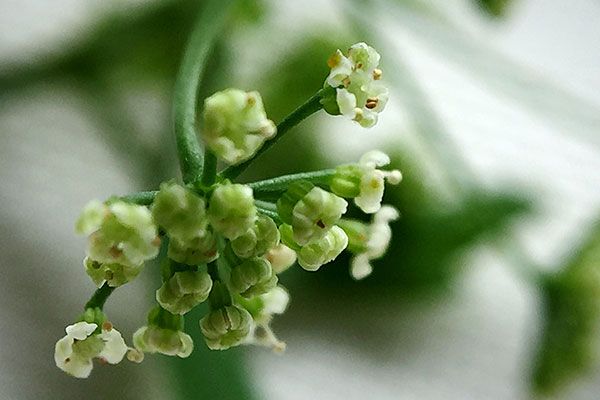 Instead of throwing out the bottom inch of a crown of celery, plant it cut side up in potting mix. Within a couple of months, you'll have some new stalks, which you can actually continuously harvest and regrow without replanting.
Apples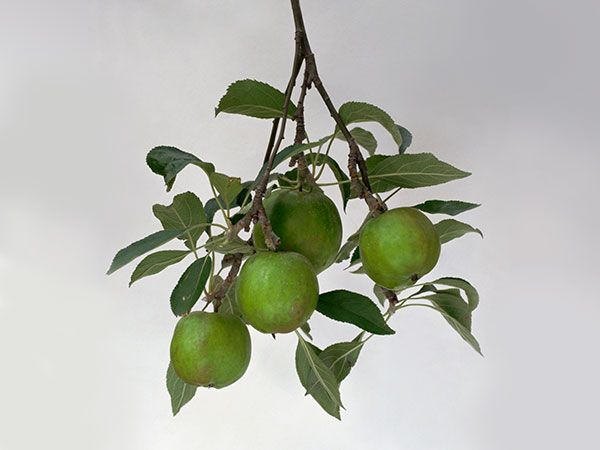 Because apples do so well in cold weather, they often need cold temps to break the seed's dormancy. Harvest several seeds and let them sit out to dry. Pack them in peat moss in a plastic bag and put them in the refrigerator. After 12 weeks, remove the seeds from the peat and plant in the potting mix. Eventually you'll have a small tree, which you can later transplant outside.
Oranges, Lemons, and Limes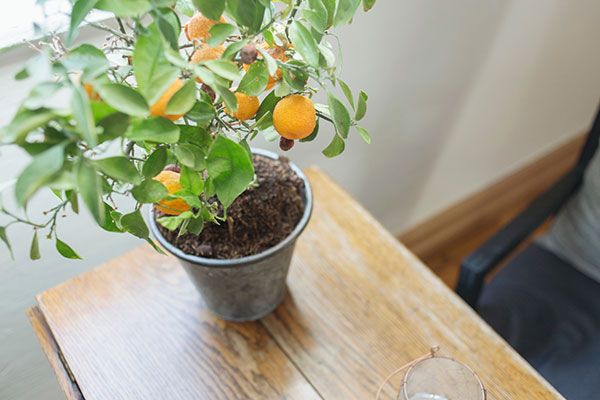 Citrus seeds are easier to plant because they don't need a cold treatment. Just let the seeds dry out and plant them in the potting mix. If you live in a warm climate, you can move your tree outdoors year-round. In colder climates, bring it inside in the winter. "Even if you don't get lemons or limes," Myers says, "citrus blossoms smell amazing."
Pineapple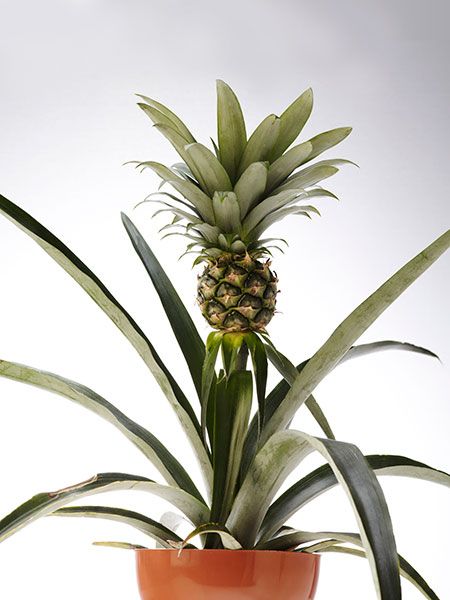 To grow a baby pineapple, start by cutting off the top of a full-sized fruit, and scoop out any flesh. Plant the cap under the soil, with the leaves sticking out above. When the leaves have doubled in size (to about 10 to 12 inches), place a chunk of apple in the leaves. Wrap up the whole plant in a clear plastic bag and leave it for about three days—the apple will give off ethylene, a gas that initiates flowering. Then remove the plant from the bag, discard the apple, and continue growing in a sunny window. Within a month, a smaller pineapple will begin to form.