Project details
Skill
1

out of

5
Easy
Use care when making divisions and working with root clusters
Cost
$0
You're working with plants that are already a part of your landscape
The daylily is one of the easiest perennials to divide. "Daylilies are bulletproof—they can take a lot of abuse," says Roger Cook, This Old House landscape contractor. If you divide them when clumps start to get crowded or their blooms are shy, usually after four or five years, you will be rewarded with more plants and flowers for another part of your garden or for the garden of a friend.
According to Roger, the best time for division is either in early spring, as soon as new growth is visible above the ground, or in the fall, after they have finished blooming. Divisions bloom sparsely in the first year, but once they are established they grow in beauty and number of flowers.
Step 1
Loosen the clump
Use a sharp spade to score the earth around a clump of daylilies. (If dividing in fall, as shown here, trim off the tops of withered foliage with pruning shears first.)
Step 2
Dig up and remove rootball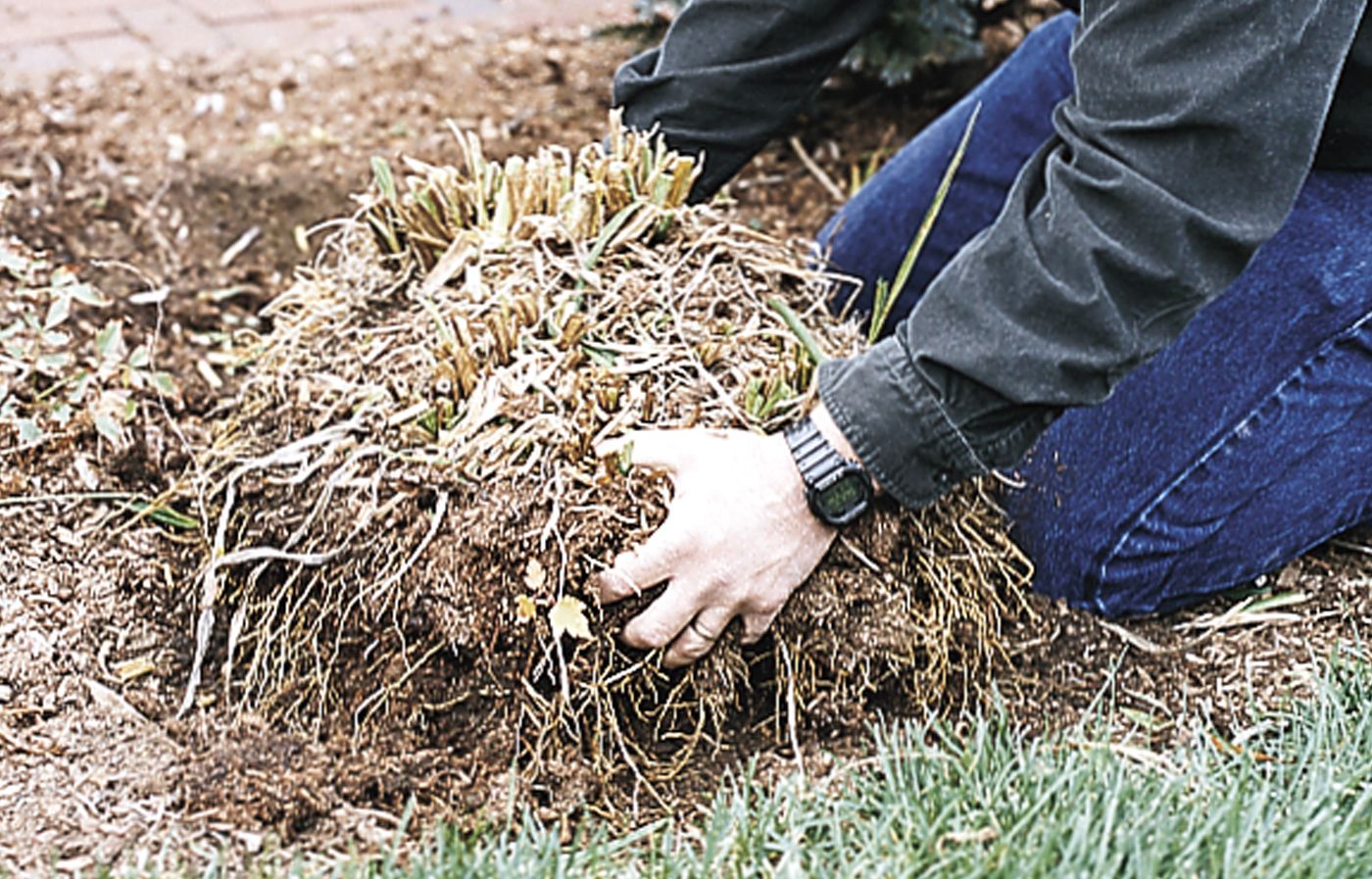 The roots generally exceed the boundaries of the foliage above them by several inches, so try to get as big a root ball as possible when you dig up a daylily clump.
Step 3
Divide the clump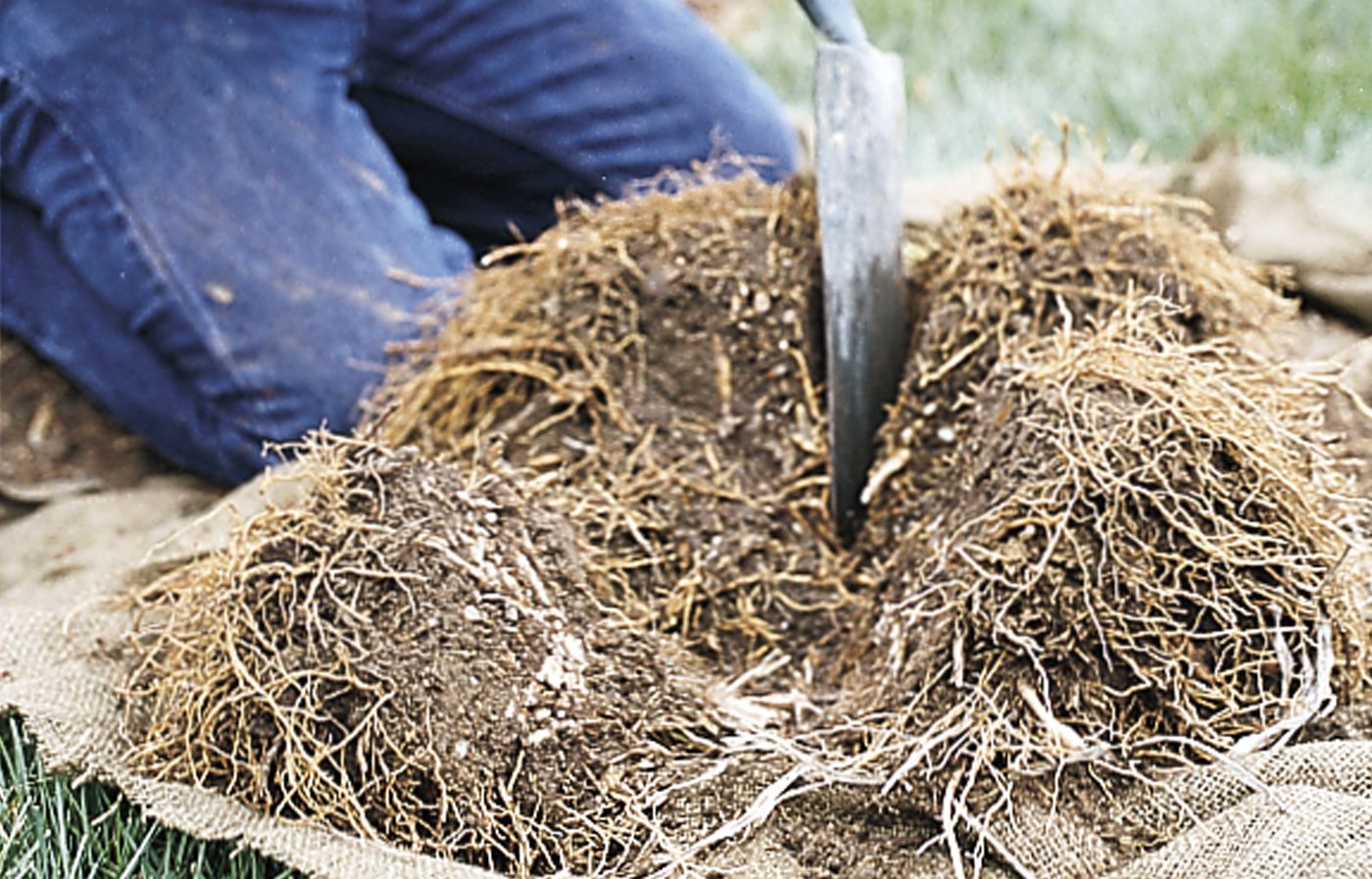 Turn the clump over and use the spade to divide it into 6- to 8-inch clumps. These can be transplanted as is, about 2 feet apart.
Step 4
Create individual fans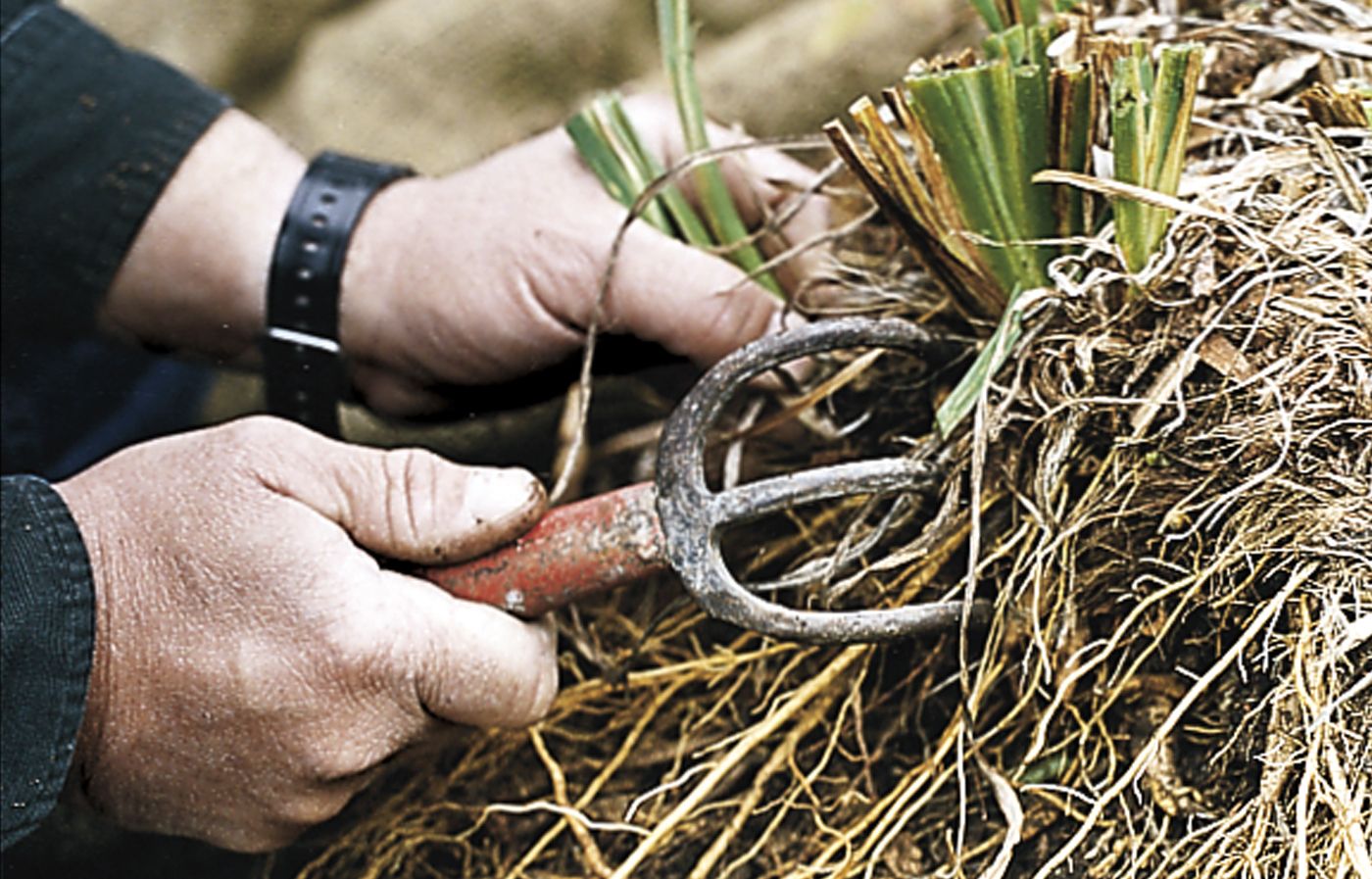 If you want to cover a large area, however, you may want to divide plants into individual fans. Do this by teasing them apart with your hands.
Step 5
Make sure you've created a healthy division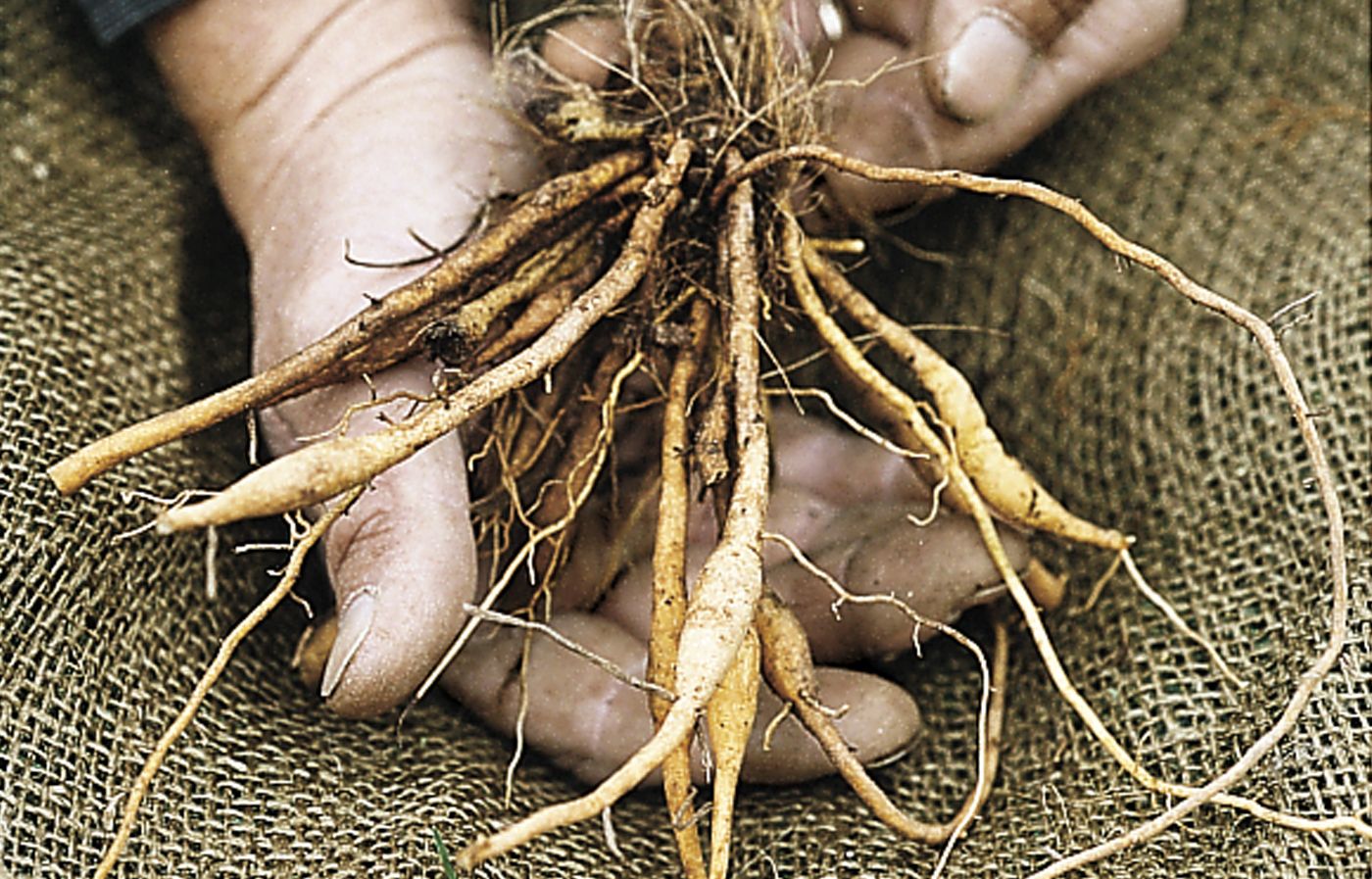 Each new division should consist of a single fan of leaves with a cluster of roots attached.
Step 6
Replant the divided clump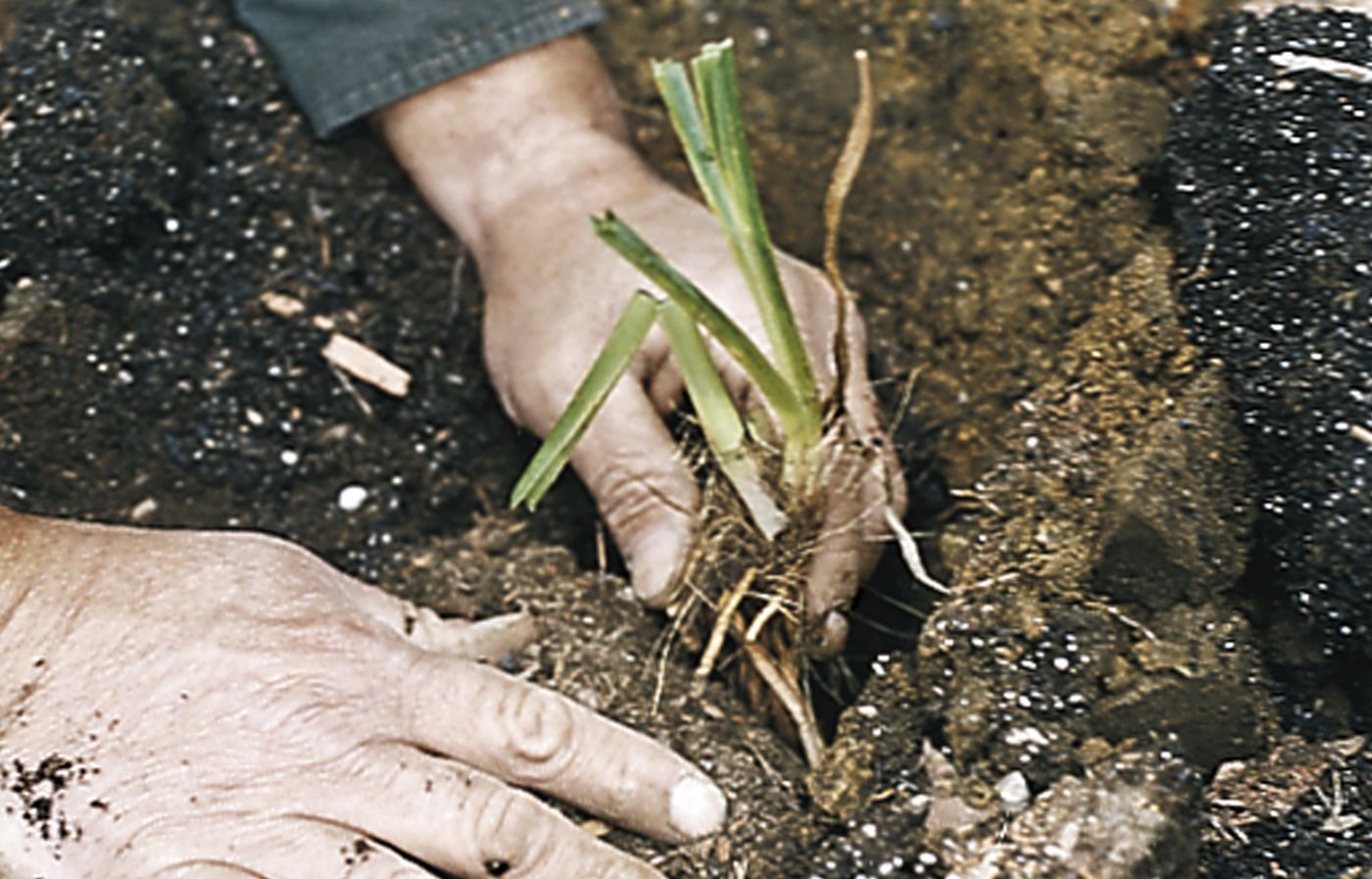 Replant the fans in well-prepared soil 6 to 12 inches apart, depending on how established you want your bed to look.