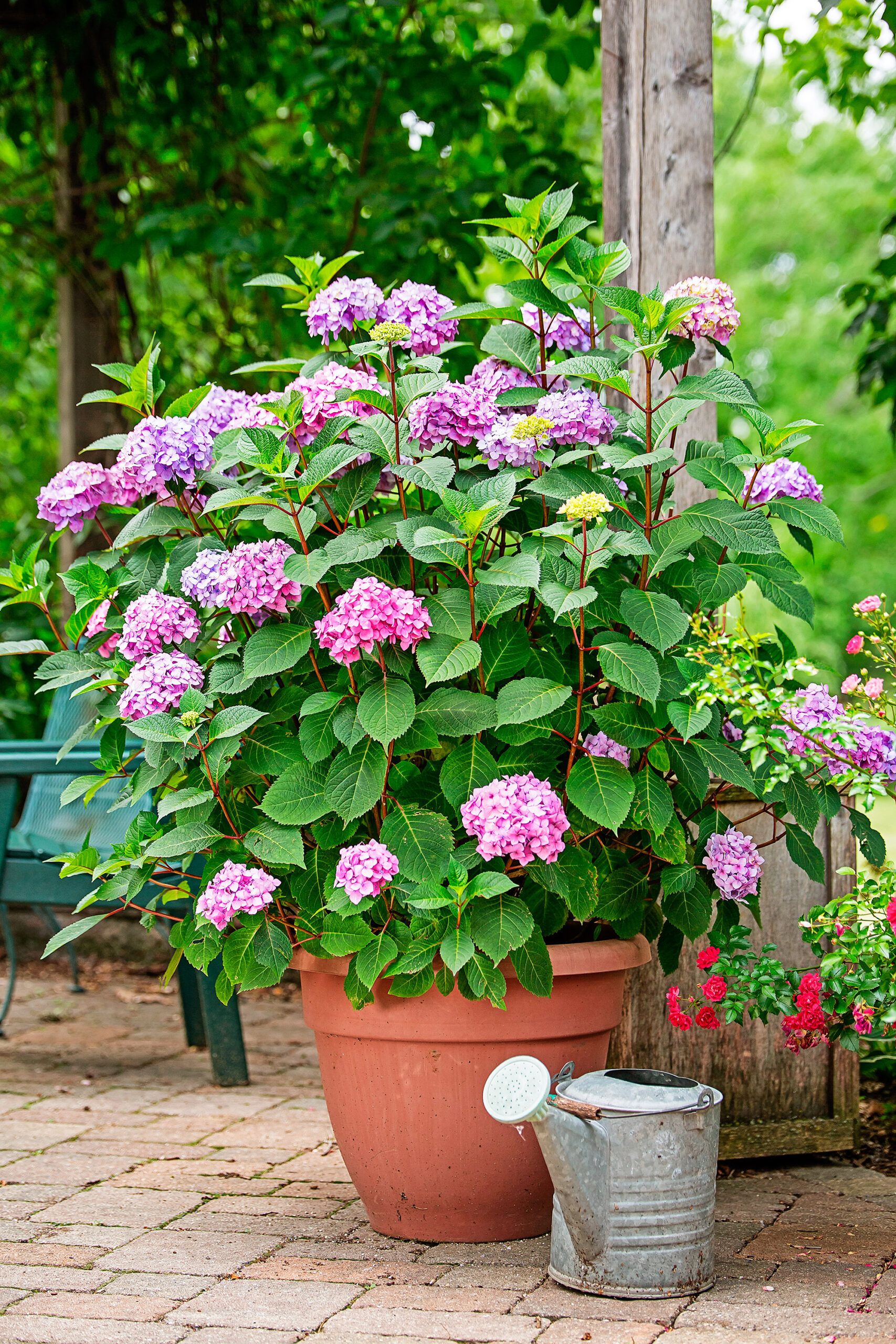 FLOWERING Repeat-blooming shrubs provide maximum color while minimizing downtime. "Reblooming hydrangea can give you flowers from early summer through fall," says Ryan McEnaney of Bailey Nurseries. These can be fast growers, though: Repot every year or two to ensure the root ball doesn't outgrow its home.
PRO PICK: Endless Summer BloomStruck Hydrangea (shown), $25 for 2-quart pot
EDIBLE "Plants instinctively try to keep their canopy about the same size as their root ball," says Kate Karam of Monrovia. Many trees will grow comfortably—though more slowly—in containers for years. When water runs right out of the drainage hole, it's time to upsize the pot or plant the tree in the ground.
PRO PICK: Nature Hills Nursery Gala Apple, $64 for 4- to 5-foot sapling
EVERGREEN Conifers that are naturally slow growing readily take to containers, where they can stay for the long haul with consistent watering. But pots don't protect against weather extremes as well as in-ground planting, so give them a sheltered spot in extreme heat and cold.
PRO PICK: Monrovia Dwarf Mugo Pine, $55 for 1.6-gallon pot