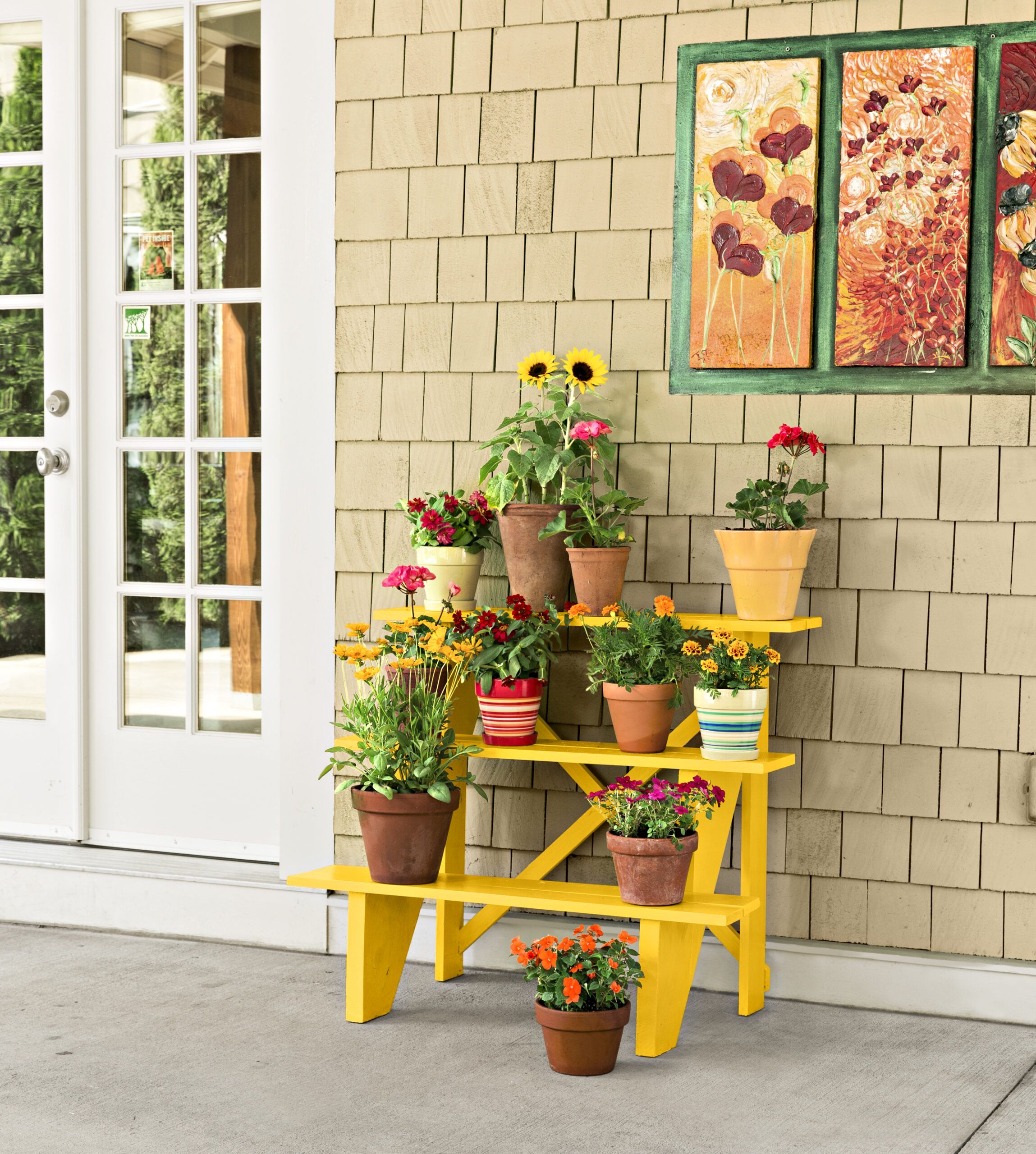 How to create a container garden that's a step above the rest? Build a plant riser using stair parts.
To create this cheery display, we started with two three-step stringers, using 1x4s to create back legs. For each tread, we used two more 1x4s, making sure to leave a bit of drainage space between them. Two mitered 1x2s nailed in place form a charming crisscross back, and a coat of punchy yellow exterior paint (Behr's Citrus Splash) makes the whole piece sing.
The final step: filling it with pots large and small so you can watch your garden grow to new heights.