A First? Cozy Storage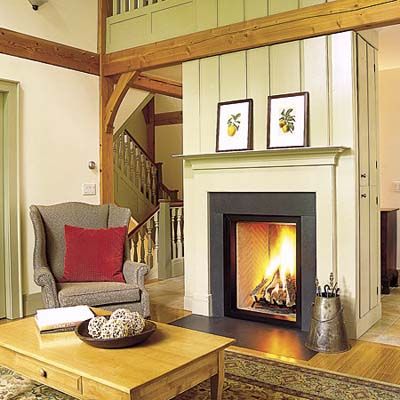 The paneled enclosure for the living-room fireplace and chimney incorporates a pantry on one side and stereo cabinets on the other.
Classic Touches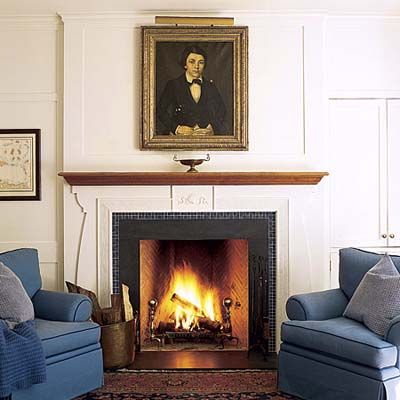 This fireplace features a cherry mantel and a painted surround designed with nautical rope molding and a bas-relief seashell. Notice how little the fireplace intrudes on the room.
Saving 10 Grand on a Fireplace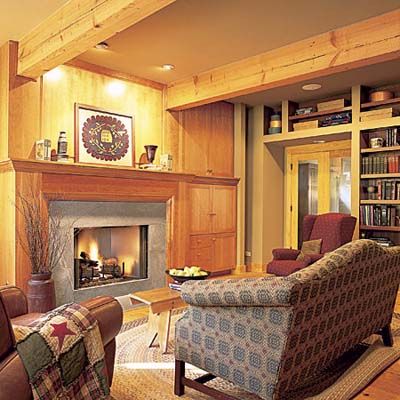 Though the original design called for a masonry fireplace and an exterior stone chimney, the owners of this house saved $10,000 by using a soapstone surround and a drop-in firebox that vents through the roof.
Fire and Ice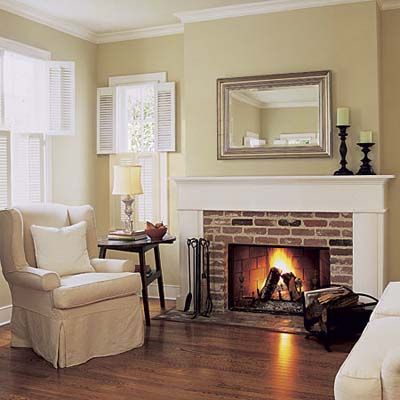 This is a fairly classic, elegant fireplace design. What sets it apart is the interplay between it and the cool tones that dominate the rest of the room.
Clean Lines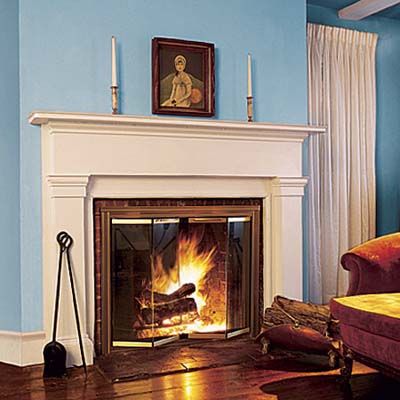 Personally, we wouldn't stand tools against such a virginal and mannered fireplace. Maybe we take our love for fireplaces too serious. Naaah.
Room Design Balancing Act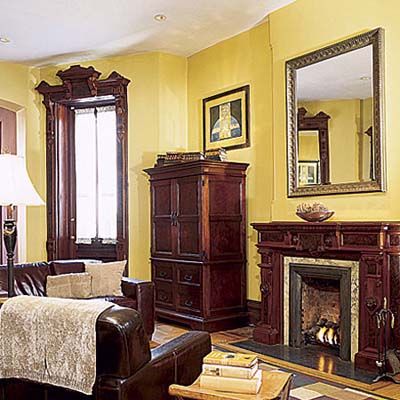 Can't you just see Nick and Nora of "Thin Man" fame trading sophisticated barbs in this room? Notice again the balance achieved between a fireplace and the rest of the room. The golden-yellow walls pull highlights from the mantel, and the mantel gives the walls serenity.
Big Fireplaces Don't Have to Loom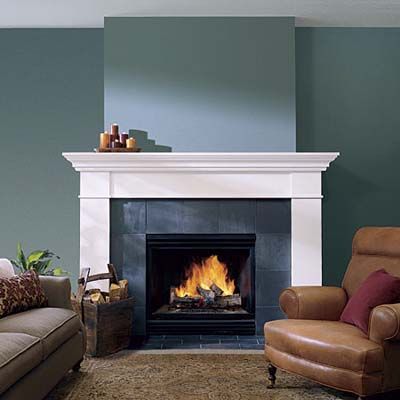 This is probably the first and last time that that easy chair faced away from the fireplace. A simple design dominated by oversized squares keeps this large hearth from dominating the room.