When you've been building houses for nearly 40 years, you know what excites the people who will someday live in them. Expansive gathering spaces. Luxurious personal spaces. Flexible spaces for work or for play.
Jerry and Sandy Effren, the husband-and-wife team behind Greyrock Homes, brought this experience to the table as they planned TOH 's second Idea House of 2020. The 3,700-square-foot farmhouse they built in Norwalk, Connecticut, would fuse their years of home-building know-how with the latest innovations in materials, features, and finishes—as well as a few items from their personal wish list.
Welcome to the Farmhouse in Fairfield County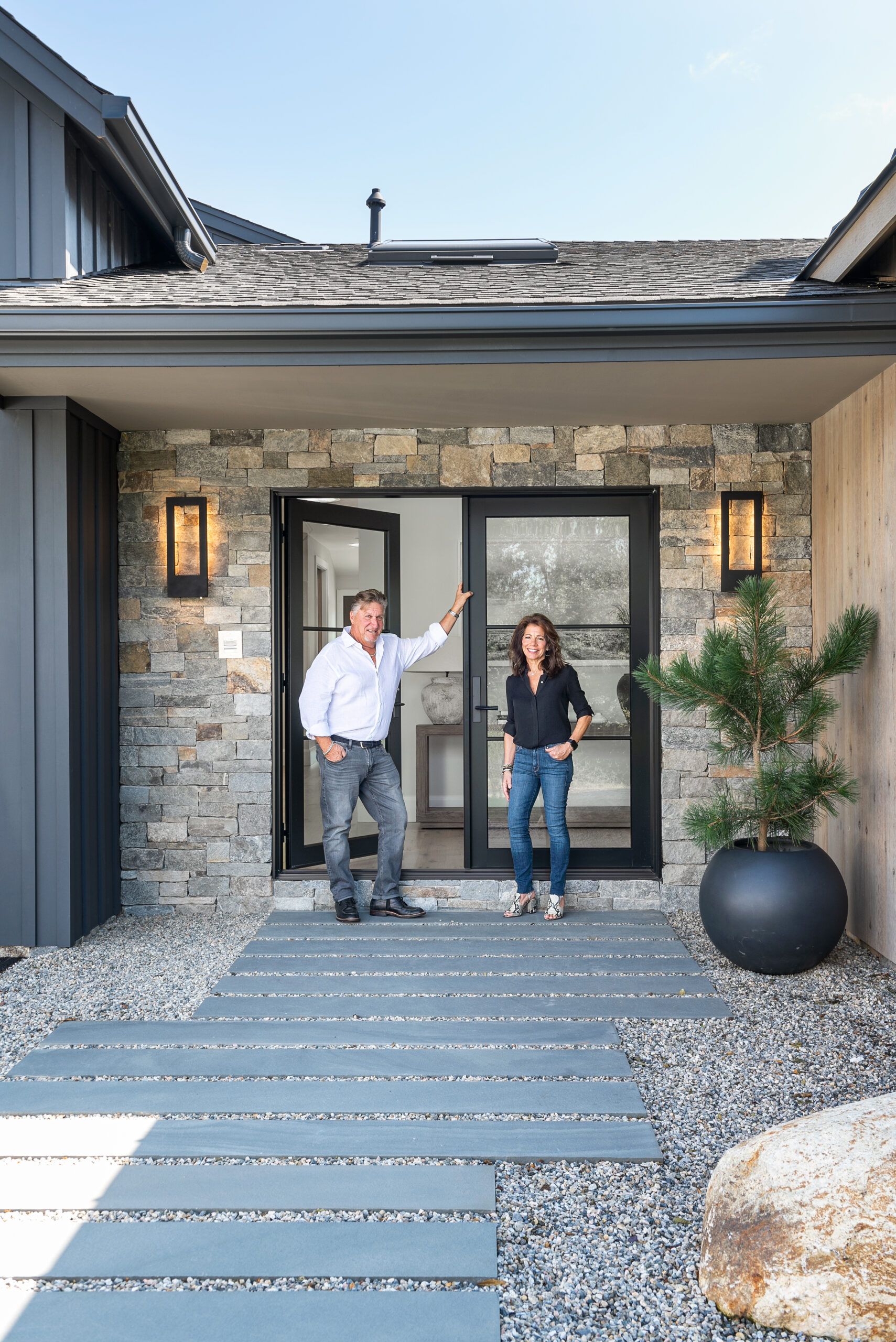 Jerry and Sandy Effren stand in front of the farmhouse's double entry doors, located between the great-room "barn" and the two-story back wing of the house.
Entry doors: Marvin*; Lighting: Chloe Winston Lighting Design; Architect: Jim Jamieson, jamiesonarchitects.com
*These products procured via Ring's End
Location is everything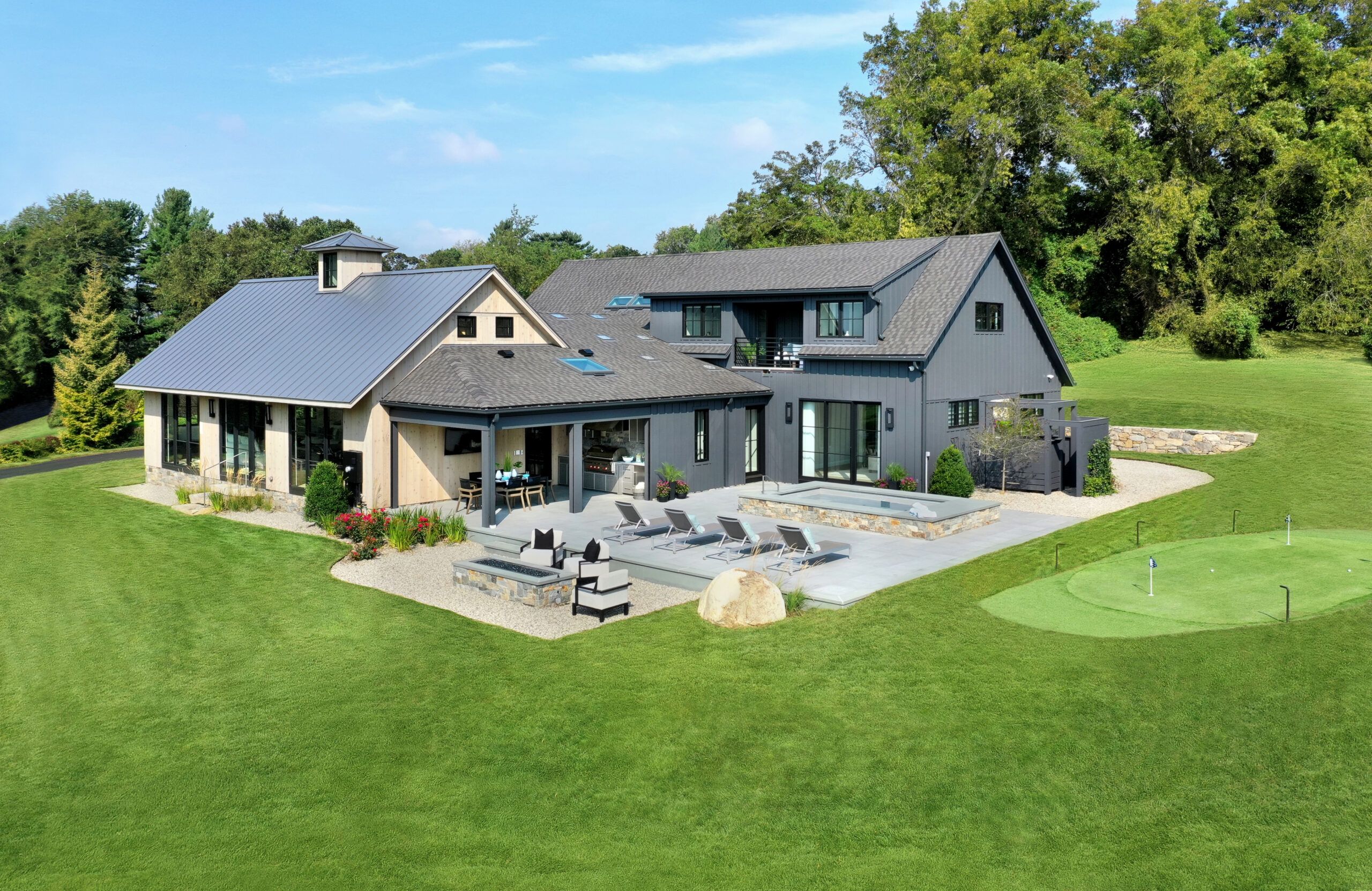 They chose a hilltop site that overlooks a golf course bordered by the grassy tidal waters of Long Island Sound. Knowing this would be a house that's all about the views, architect Jim Jamieson, the Effrens' longtime collaborator, sketched out a 21st-century version of the sort of building that might have occupied that slope more than a century ago. "Jerry had a vision of an old barn or farmhouse that might have been there, something that would blend into the landscape," says Sandy. "Jim was able to bring what Jerry imagined to life."
Roof shingles: GAF*; Siding (back house): LP SmartSide*; Windows, doors: Marvin; Skylights, sun tunnels: VELUX*; Outdoor kitchen: NatureKast; Plunge pool: Soake Pools; Sod: Sodco; Putting green: IntelliTurf; Retractable Screens: Phantom Screens; Landscape architect: Kevney Moses
*These products procured via Ring's End
Modern farmhouse aesthetic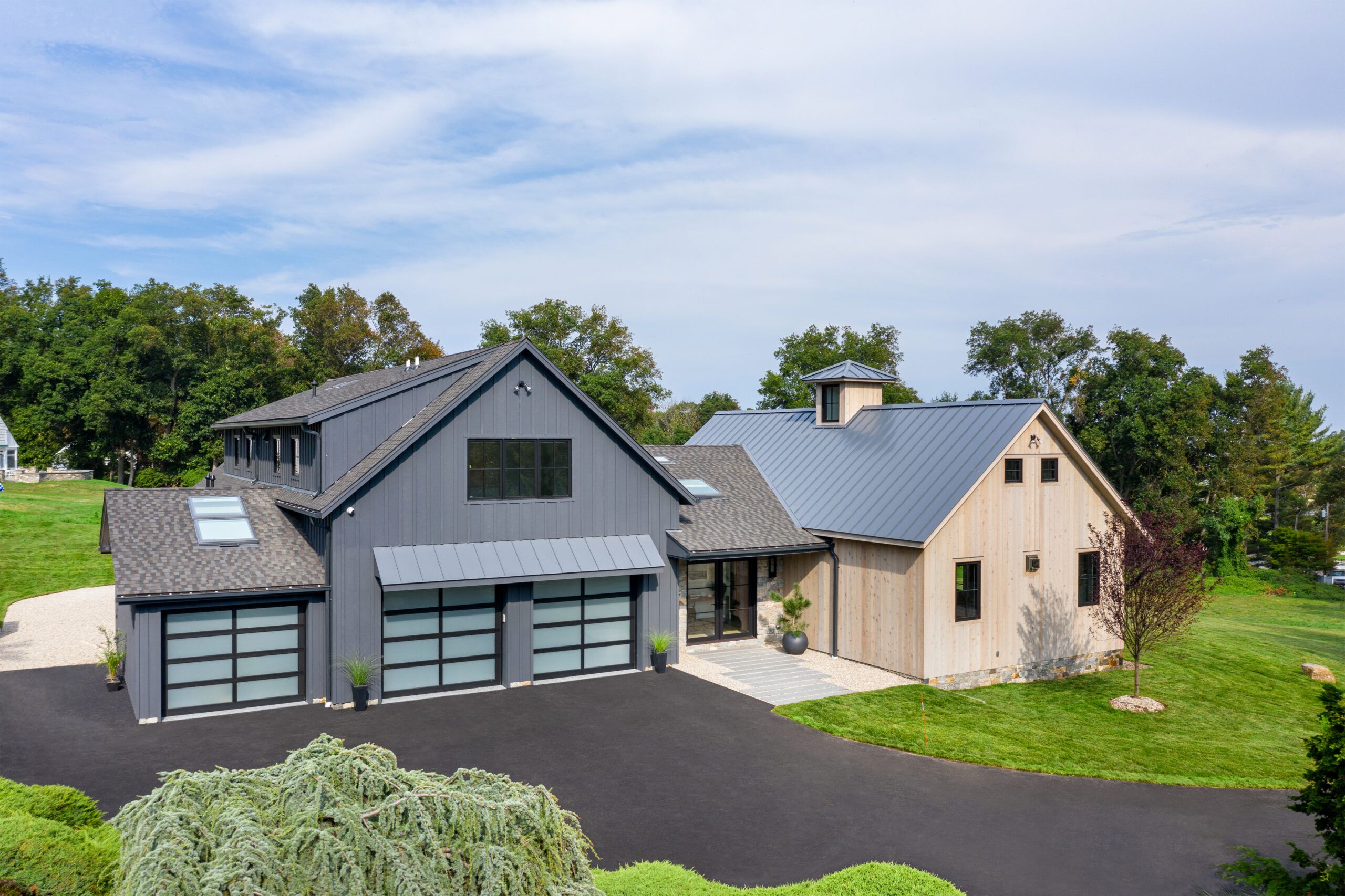 Positioning the garage and entry on the side of the house was intentional. With the street-facing side high on a hill, architect Jim Jamieson determined that the side offered a more practical approach, and preserved the look of a vintage agricultural building from the road.
The barn wing projects just enough to shield the entry and the garage. Jamieson specified western red cedar siding on the barn and composite board-and-batten on the rest to downsize the structure visually and support the idea that one may have existed before the other.
Roof shingles: GAF*; Siding: LP SmartSide*; Windows, doors: Marvin; Skylights, sun tunnels: VELUX; Garage Doors: Ed's Garage Door*; Sod: Sodco;
*These products procured via Ring's End
Taking advantage of the views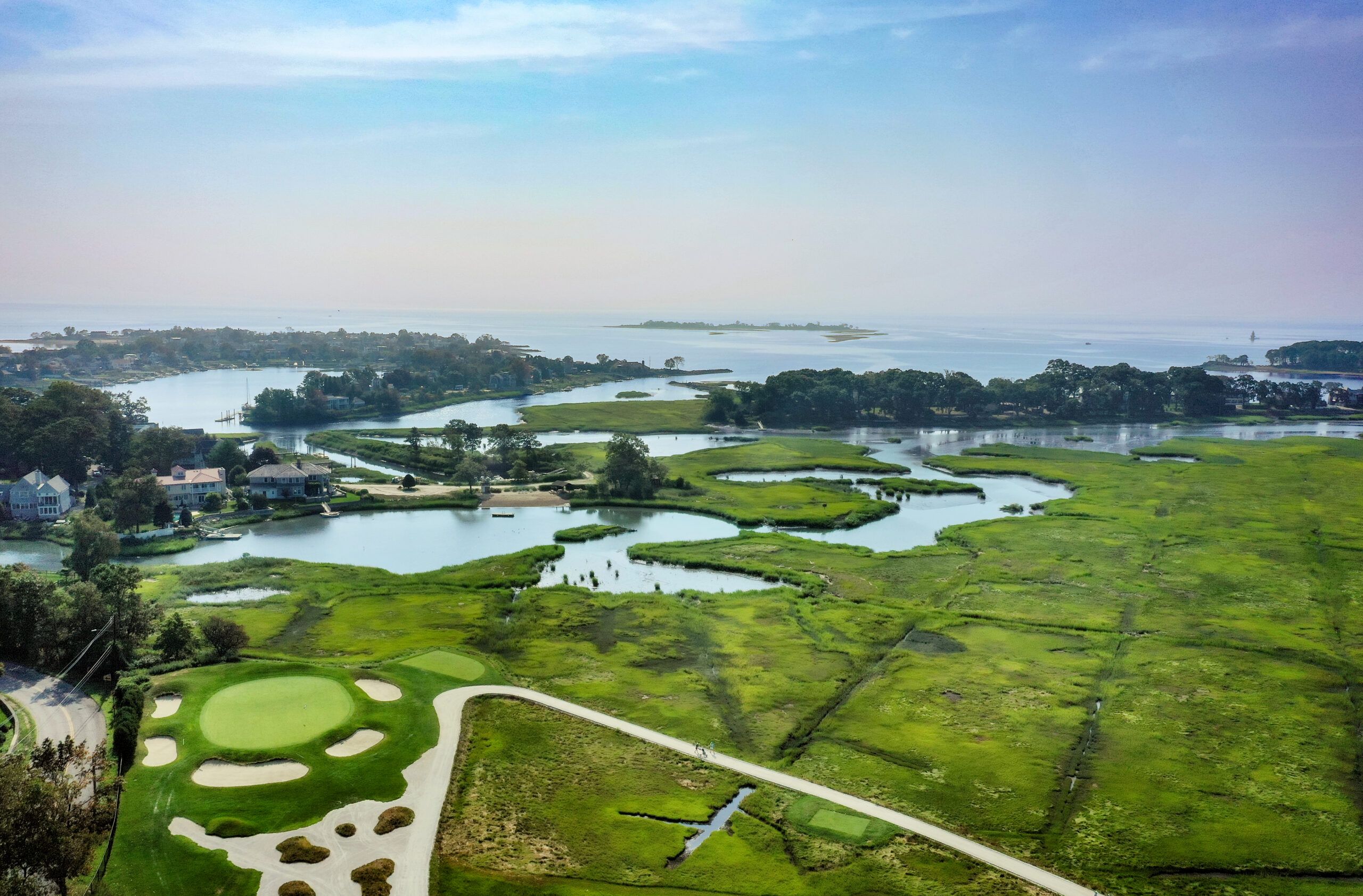 An unimpeded view of Long Island Sound can be enjoyed from the second-floor deck or through the tall window-and-door units along the front face of the barn-like great room.
Floor plans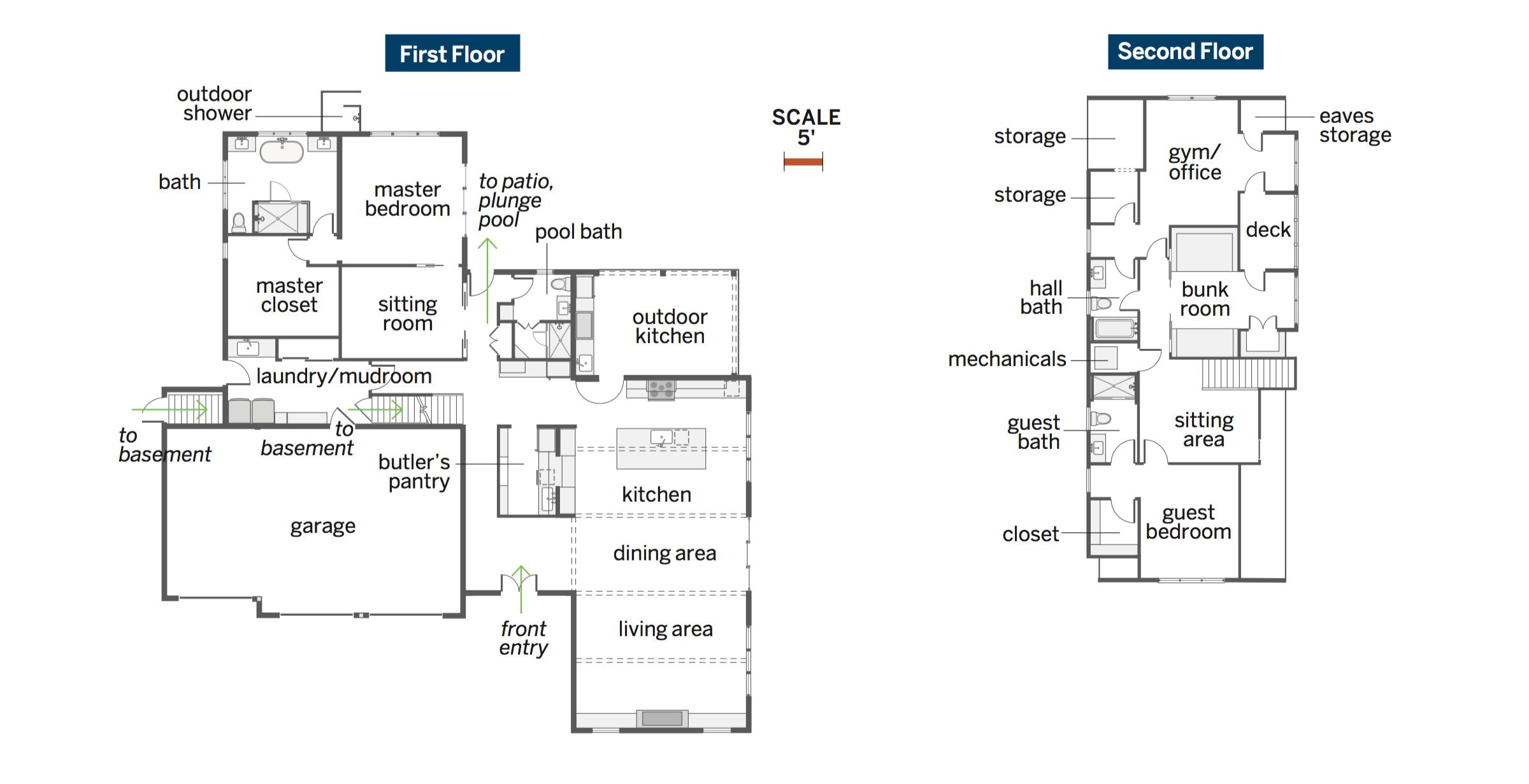 Our 3,700-square-foot Fairfield Farmhouse draws its rural character from a 968-square-foot wing that's designed to mimic a vintage barn and houses living, dining, and kitchen areas in a great room. A butler's pantry and beverage bar are conveniently located alongside. The main entry and garage are on the side of the house to preserve water views in front.
A first-floor master, mudroom/laundry, and full bath fill out the main level. The second floor is designed for versatility, and includes a bedroom with en suite bath, a hall bath, a sitting area, and a bunk room and gym/office linked by an outdoor deck.
---
Click here to see every space of the TOH 2020 Farmhouse in Fairfield County!