This article appeared in the Summer 2021 issue of This Old House Magazine. Click here to learn how to subscribe.
Try to find a new house with a first-floor bedroom suite in the city of Norwalk, CT, an hour's ride from Manhattan, and you may search in vain. Despite their popularity, "you won't find any," says builder Jerry Effren. That's a deficiency he and his wife, Sandy, of Greyrock Homes, are looking to correct. "There's a population that wants that kind of contemporary living on the main level and a wide-open floor plan—but also wants to have some space above for kids or grandkids, or for a gym or an office," says Jerry.
To meet that need, the Effrens worked with architect Jim Jamieson to develop a flexible plan of cottage-like homes that can adapt to different scenarios. The 1,500-square-foot first floor will include an accessible bedroom suite with its own bath, and an open-plan kitchen-living-dining area.
One version of the 1,300-square-foot second floor will have another bedroom suite, plus two more bedrooms that share a bath; another version will have three bedrooms, two baths, and a study. Each unit will also have a finished basement with a bedroom, a bath, and a common area like the one on the first floor. "They don't look huge from the outside, but there's a lot of living space packed into that footprint," Jamieson says.
The homes will be built as duplexes—­two units abutting at a pair of one-car garages—with a common driveway and sidewalks, nestled around a cul-de-sac. From the outside, the look is that of a modern cottage, says Jerry: "With the black windows, the square columns, and the clean lines, it's meant to look as if we had two contemporary cottages, and connected them with a little carriage house."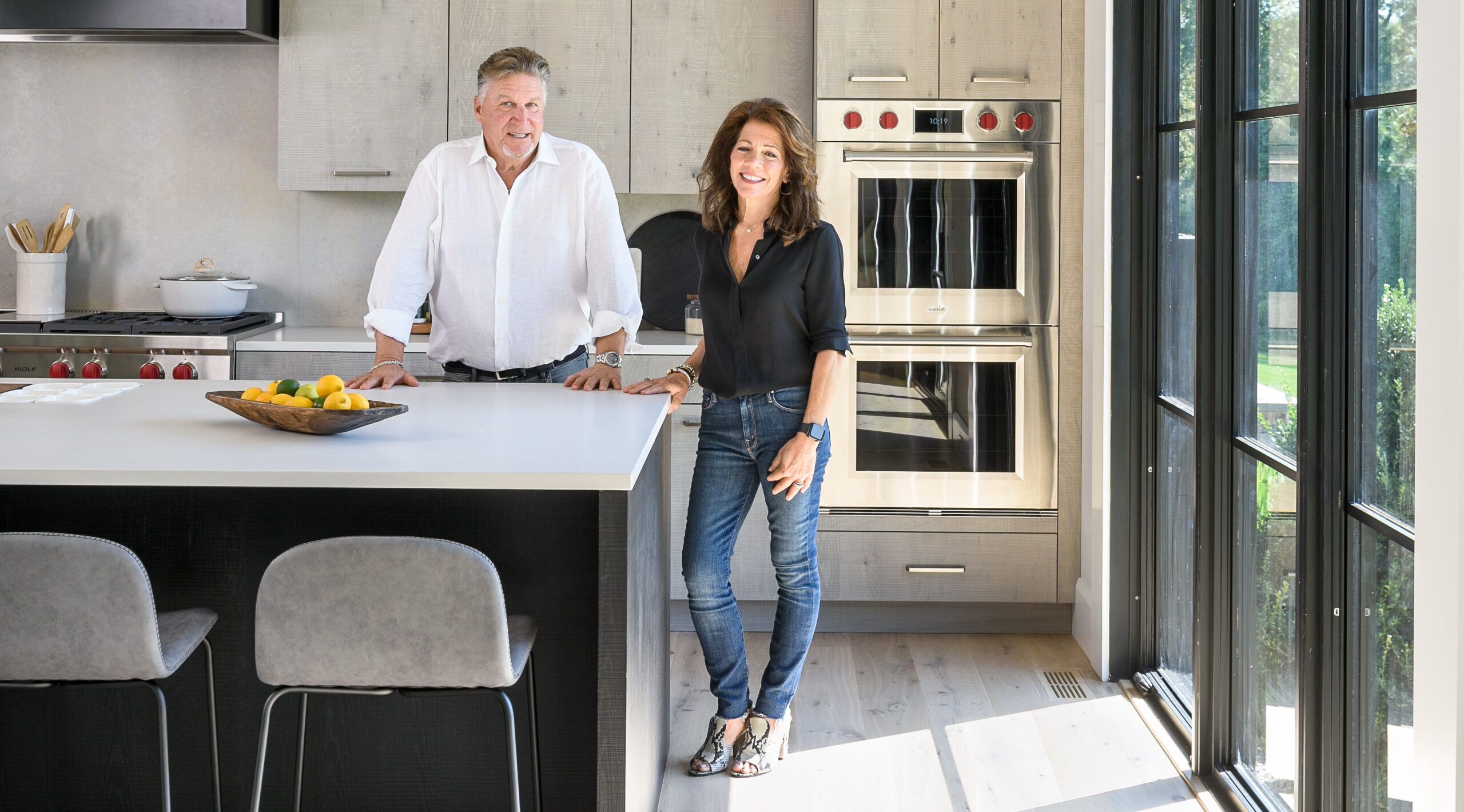 As the pandemic spurs an exodus from cities to bedroom communities like Norwalk, the eventual occupants "could be empty nesters who want to downsize and stay in the area to be near their kids and friends, or they could be a growing family moving out from the city," Jamieson says. Other scenarios might involve adult children returning to the nest for any number of reasons, or a family making room for an elderly relative.
Many households these days are also composed of unrelated people­—to help pay the bills or to provide care for seniors, for example. "Having dual suites accommodates a lot of different lifestyles," Jamieson adds. Home offices are also a prized amenity; that role could be filled by the downstairs suite, the upstairs study, or the basement bedroom.
A total of 10 of these energy-efficient homes—potentially equipped with rooftop solar panels—will make up a pocket neighborhood on a two-and-a-half-acre site that backs up to the wooded banks of Five Mile River. A common outdoor space, shaded by a pergola, paved with large stones, and accessed by a sidewalk, will overlook the river and surrounding natural habitat.
To make life easier for busy parents or retirees, the Effrens are choosing building materials geared for low or no maintenance, yet compatible with the cottage look of the buildings. The siding is a durable engineered-wood product; windows may be fiberglass, which never needs painting. Porch decking will be a long-lasting, easy-to-care-for synthetic material. A homeowners association will take care of the landscape maintenance.
The combination of low maintenance, lifestyle flexibility, and access to the outdoors with proximity to the big city adds up to a rare offering, says Jerry: "We're hitting a lot of the buttons here."