Cloudland Station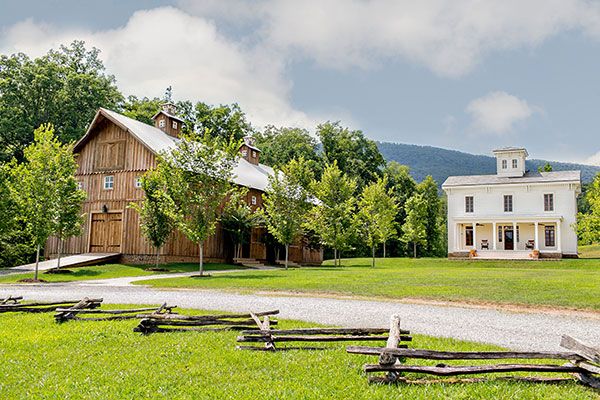 Located in a picturesque valley along the side of Lookout Mountain, in Chickamauga, Georgia, Cloudland Station is a 450-acre development of new houses inspired by traditional turn-of-the-century designs and amenities that hark back to a time of simpler pleasures—shaded porch rockers, a village square, and miles of walking trails. "Our goal," says developer John Tatum, "was to create a community that looks as though it evolved over a hundred years, and then was preserved for yet another hundred years."
Shown Here: Peacock Hall, a wedding-white Italianate farmhouse, and The Celebration Barn, an 1871 handcrafted Amish barn, surround a formal green near the entrance to Cloudland Station. Together they serve as an event venue for weddings and other community celebrations.
Classic Cottage Charm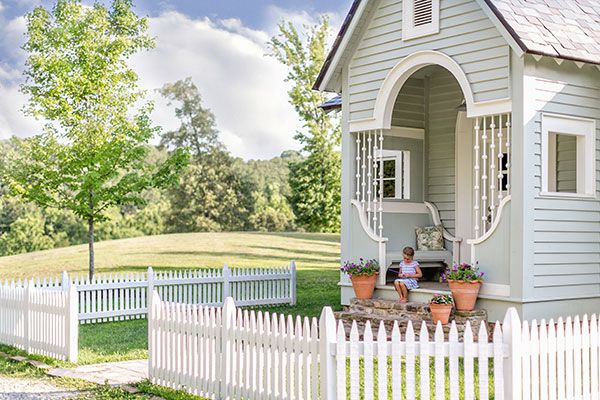 Cloudland Station is known for Craftsman, Gothic and Folk Victorian cottages with smaller footprints that don't sacrifice on quality. One reason we chose to build our Idea House at Cloudland Station is the obvious craftsmanship of the homes.
Shown Here: An inset porch framed by whimsical curves, beadlike trim, and benches that seem to say "come sit for while" welcome visitors to this storybook, slate-roofed cottage.
Authentic Architectural Detail
A commitment to quality materials and decorative period details, such as indigenous stone, exposed beams, well-worn wide-plank floors, and roofs made of slate, metal, and shake, give Cloudland Station its yesteryear vibe.
Shown Here: This solid stone cottage with a deep porch and slate roof has views of Lookout Mountain on one side and a creek on the other.
The Old Fashioned Swimmin' Hole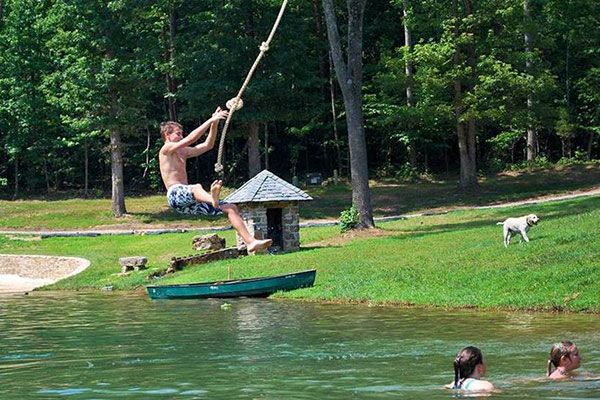 Cloudland Station's concept of community, healthy living, and scenic beauty have special appeal to empty nesters and second homeowners who want to create a space where extended family members will visit regularly and enjoy time together outdoors or around the hearth.
Shown Here: A rope swing that soars over a one-acre pond gets plenty of action in warmer months.
Treehouse for Kids of All Ages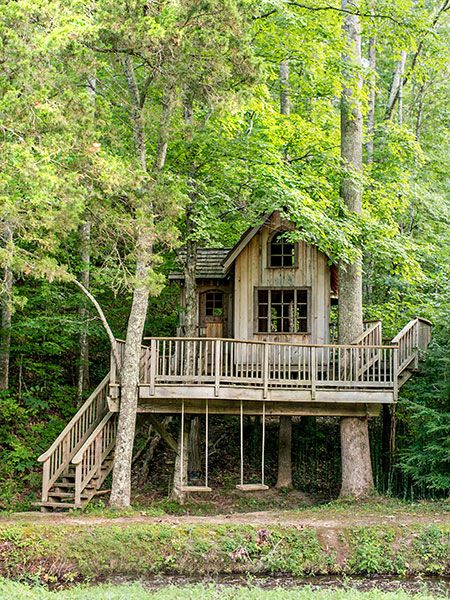 This multi-level treehouse overlooking the property's Mill Creek was designed by Pete Nelson of Animal Planet's Treehouse Masters.
Schoolhouse Lending Library
A one-room "schoolhouse", located on the village green, serves as the community's lending library and coffeehouse. In the background, an oversize fireplace and patio provide a gathering space for neighbors and extended families.
Sweet!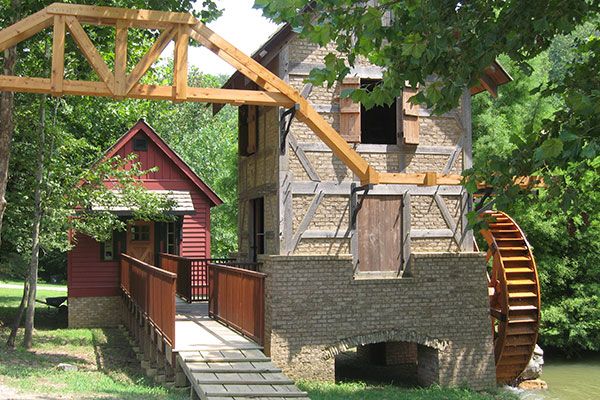 The Mill overlooks the orchards along Cloudland Station's Mill Creek and anchors a community Sweet Shoppe that operates on the honor system, without employees.
Salt-Water Swimming Pool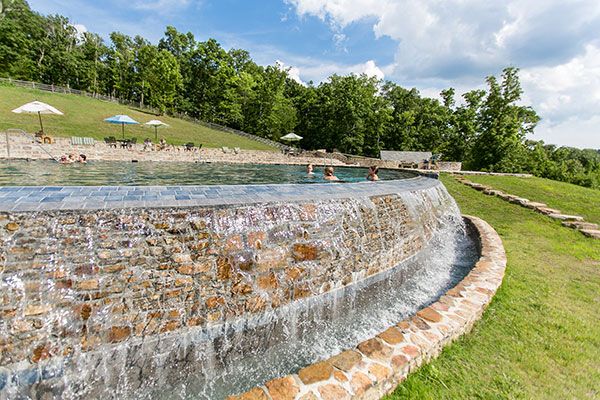 A huge infinity-edge saline pool, built with native stone to blend seamlessly into a hillside, is a star family attraction.
Plan Your Visit—Buy the Plans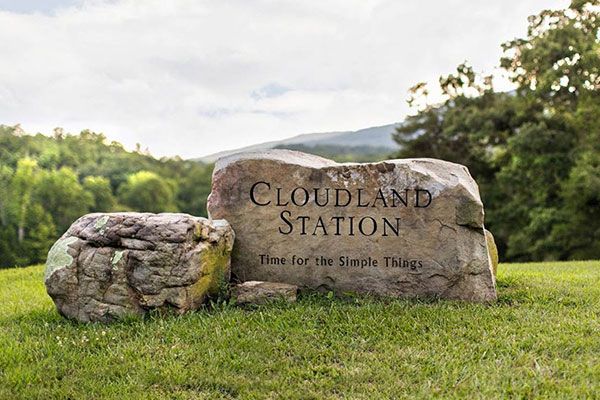 If you're interested in learning more about Cloudland Station or want to plan a visit, go to cloudlandstation.com.