The Charleston 2018 season of This Old House started airing on March 29th. To celebrate the season premiere, Kevin jumped on Facebook LIVE to share some of his personal jobsite photos and stories.
A special Facebook LIVE from Kevin's house! Newton House re-cap and Charleston preview!

IN CASE YOU MISSED IT: 11,000 TOH fans tuned in for a very special #FacebookLIVE, where Kevin signs on to give you a preview of the upcoming Charleston Single House, coming to TOH TV on PBS on March 29th. YOU WILL NEVER GUESS WHO SHOWED UP TO TROLL KEVIN IN THE COMMENTS. Hint: It's Tom Silva 😉 /// Go-live caption: A first look at the new project in Charleston, SC! Hear the details, bring your questions.

Posted by This Old House on Wednesday, March 21, 2018
Fans of TOH aren't strangers to the bromance between Kevin and Tommy, so it was a special treat when Tommy showed up in the commenting section of Kevin's livestream on March 21 to do some good, old-fashioned trolling: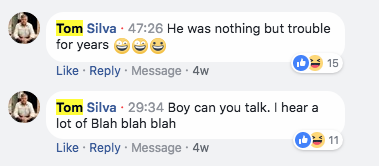 Most notably, though, Tommy spied the pool table in Kevin's rec room and issued a challenge: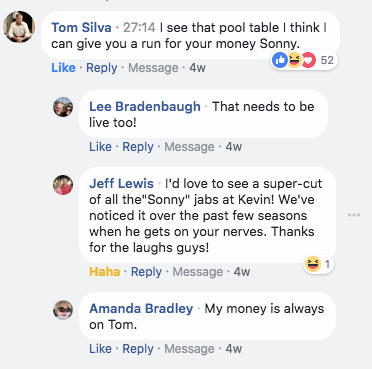 If the pool game ever actually happens, we'll ask Kevin to fire up Facebook LIVE again so you can all watch. But in the meantime, here are some fun facts about the Charleston Single House 2018 season of TOH TV, as revealed in Kevin's Facebook LIVE. (You can also view the Facebook LIVE in full at the top of this page.)
Fun Facts
Kevin is a photographer and he takes beautiful photos of all of the projects. You can see photos of past projects in Kevin's book, The Best Homes from This Old House. Kevin showed photos from Charleston in this livestream and a few lucky TOH fans won signed prints, to boot.
There will be two houses featured during the Charleston 2018 season of TOH TV. The first renovation is of a "Single House." It's called a "Single House" because the structure is one-room-wide, long and narrow.
The original owners of the Charleston Single House moved into the house in (about) 1917 and lived there for their entire lives. The current owners, Scott and Kathleen Edwards, are only the second owners of the house and you'll meet them on the show.
The Board of Architectural Review in Charleston, South Carolina had to approve the TOH work plan for this house. Every single project you see this season went across their desk (so to speak) for approval.
There will be a second Charleston house featured during this season. Kevin talks about the bonus house in another Facebook LIVE that you can watch right here.
See the Related Links below for more on the Charleston 2018 season of TOH TV. Check local listings here.