Outer Beauty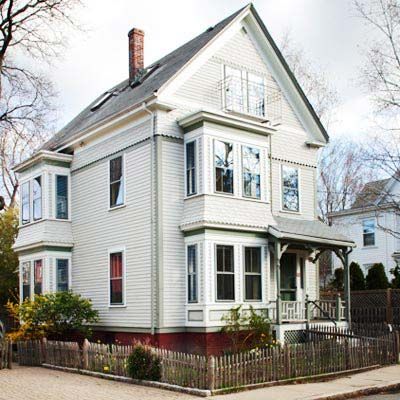 This fall, This Old House TV will visit the storied neighborhood of Avon Hill, in Cambridge, Massachusetts, to feature the overhaul of an 1887 Queen Anne house in a historic area. Built originally as a two-family residence and later adapted to accommodate a family on each of its three floors, the house will soon be a single-family residence. Strict local standards limit changes to its exterior, which will include a new paint job, some reconfigured windows, and a smattering of modest alterations. But inside, TOH general contractor Tom Silva and his team will perform a drastic alteration that will essentially create a brand-new house within the shell of the old one.
Get more on the Cambridge 2012 TV project.
Watch the crew in action at the house on the project webcams.
Find out more about this season's other project in Essex, Massachusetts.
Family Style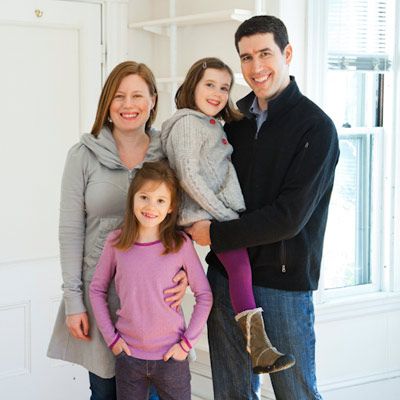 Homeowners Sally Peterson and John Stone must preserve the exterior of their house to comply with local historic standards. Inside, though, they intend to do away with substandard remodels dating from the 1960s and 1970s and create a more open floor plan suitable for the couple and their two young children. Sally's Swedish heritage and love of Scandinavian-inspired interiors led her to put her faith in architect Marcus Gleysteen, who's half Swedish. Gleysteen's redesign will incorporate traditional Scandinavian elements, including light-colored wood millwork and lots of built-ins.
From Bland to Beautiful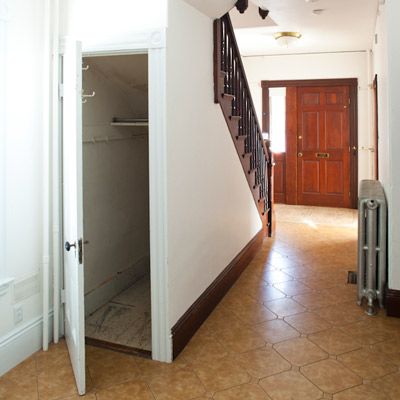 The front door and sidelight will be moved slightly to make way for a hall closet, and the entry will be outfitted with built-in cubbies for outerwear and shoes. The new built-ins will be made of wood with a white or light finish to offer the airy, open feel the homeowners are striving for.
Period Inappropriate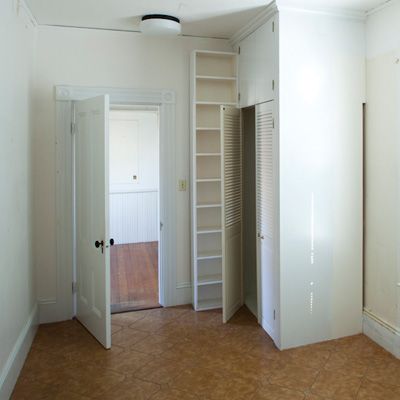 The 1960s and 1970s saw the addition of storage solutions that compromised the house's original style, including a closet and shelving near the front entry. These will be demolished to make way for a new powder room.
Bye-Bye, Bathroom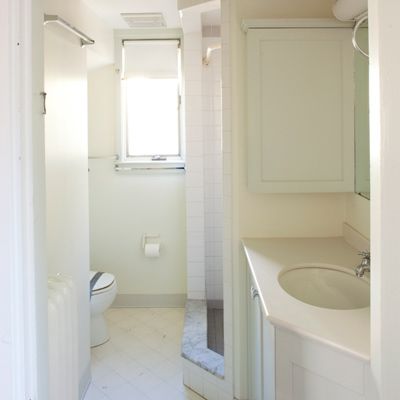 The first-floor bath has no original details or fixtures. It will be taken down to carve out more square footage for a new family room.
Front and Center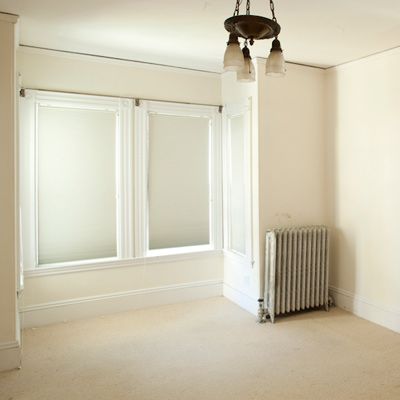 Oddly enough, the previous owners used what was once the house's front parlor as a master bedroom. Tom Silva and the TOH crew have big plans to convert it into a modern kitchen, where the family can catch views of the street while cooking meals together.
A Bigger, Better Kitchen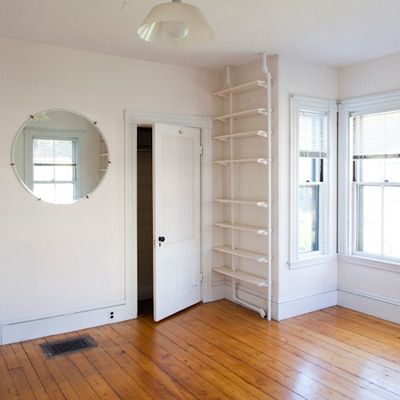 This former bedroom, which is adjacent to the planned kitchen, will be renovated into a dining area. To do so, Tom Silva and company will knock out a wall to make two continuous spaces.
A New Gathering Place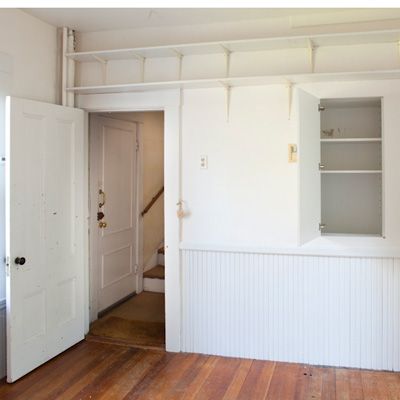 A generous room in the rear of the house was being wasted as an oversize laundry room and will be converted to a comfortable family room outfitted with a zero-clearance wood-burning fireplace, the perfect accent to provide comfort and lower heating bills during long New England winters.
From Baking to Bedding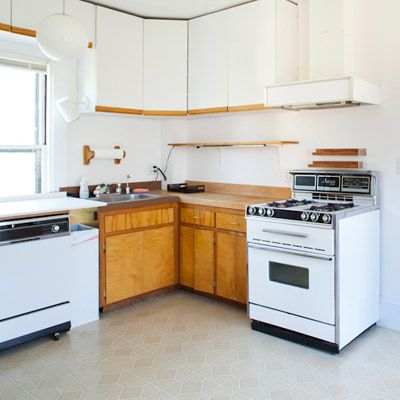 Right now, the house's kitchen is inconveniently located on the second floor. This level of the home will be converted to bedrooms and a bathroom for Sally and John's two daughters.
A Little Reconfiguring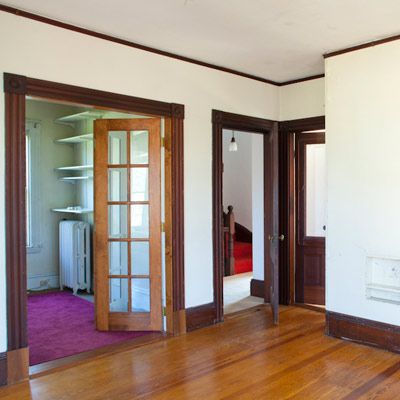 On the second floor, the former dining room (foreground) will be converted into a bedroom, while the pink-carpeted study will cede to a new staircase to the third floor.
Make Way for the Master Bath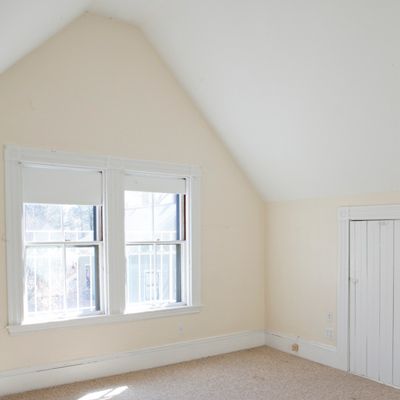 The house's third-floor attic will be converted into a luxurious master suite, complete with a new skylight, and a brand-new master bathroom and dressing area.
Dressing it Up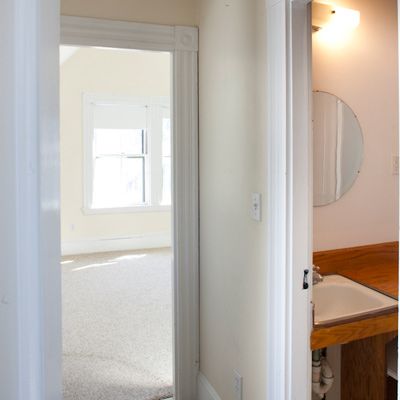 This third-floor bathroom will be replaced by a dressing area that will divide the new master bathroom from the bedroom area.
A Better Way Out?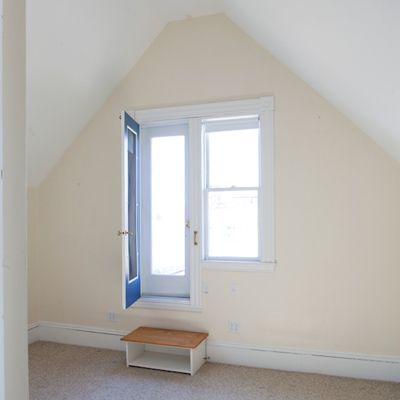 A doorway off the new master bedroom leads to a third-floor rooftop deck. We'll have to wait and see how Tom Silva and his crew make the stair accessing this doorway safer and more attractive.
Time for an Upgrade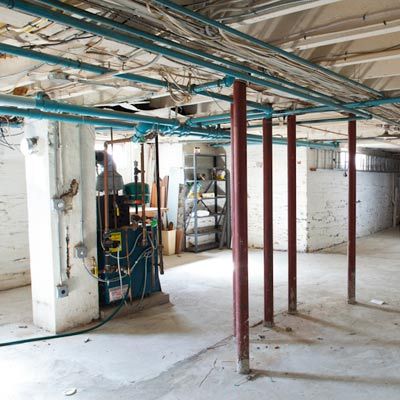 In the basement, the plan calls for removing the central chimney, shown here in the foreground. While Sally and John originally planned on relocating the adjacent boiler, TOH plumbing and heating expert Richard Trethewey thinks now would be an ideal time to replace it with a more energy-efficient model.
Side Projects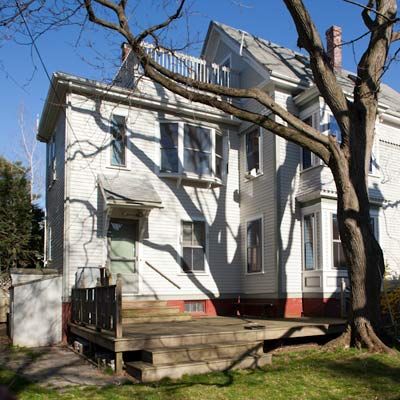 If the budget allows, Sally and John will replace the pressure-treated lumber deck with a brick or bluestone patio. This area will be visible from the family room through a new bay of windows located where the current side entry is now. Several windows on this side of the house will be removed, relocated, or reconfigured to bring in more light and give the facade a more symmetrical appearance.