A Big Day at the Brookline House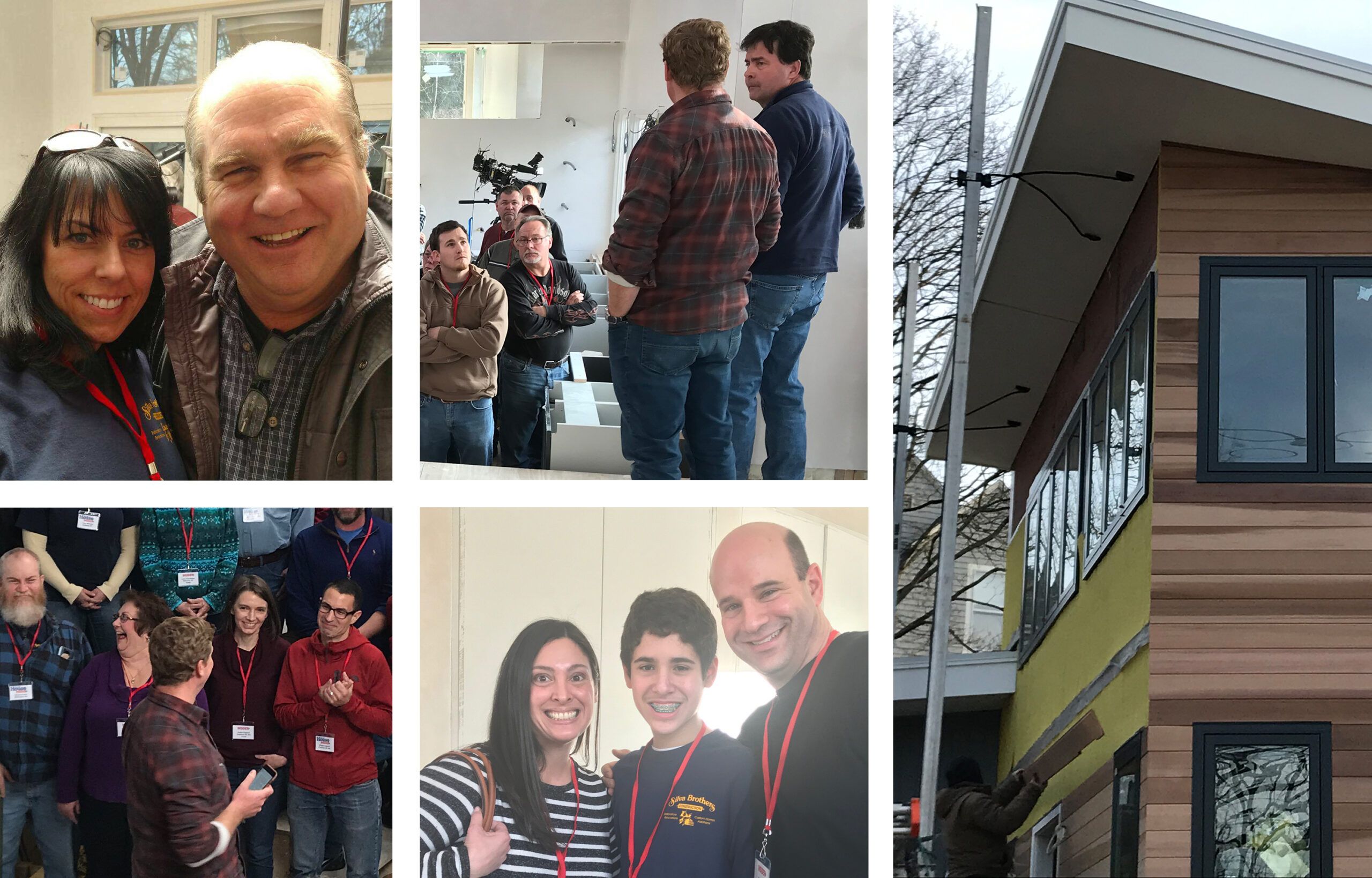 For the first Insider live event of 2019, This Old House Insiders and guests got to be, well, insiders! Everyone got to check out the in-progress Brookline Mid-century Modern House, be there for the recording of a TOH Pro2Pro livestream event, plus meet—and party with—This Old House cast and crew members.
Want to be the first to know about events like this? Sign up to join This Old House Insider!
Your Tour Guide, Kevin O'Connor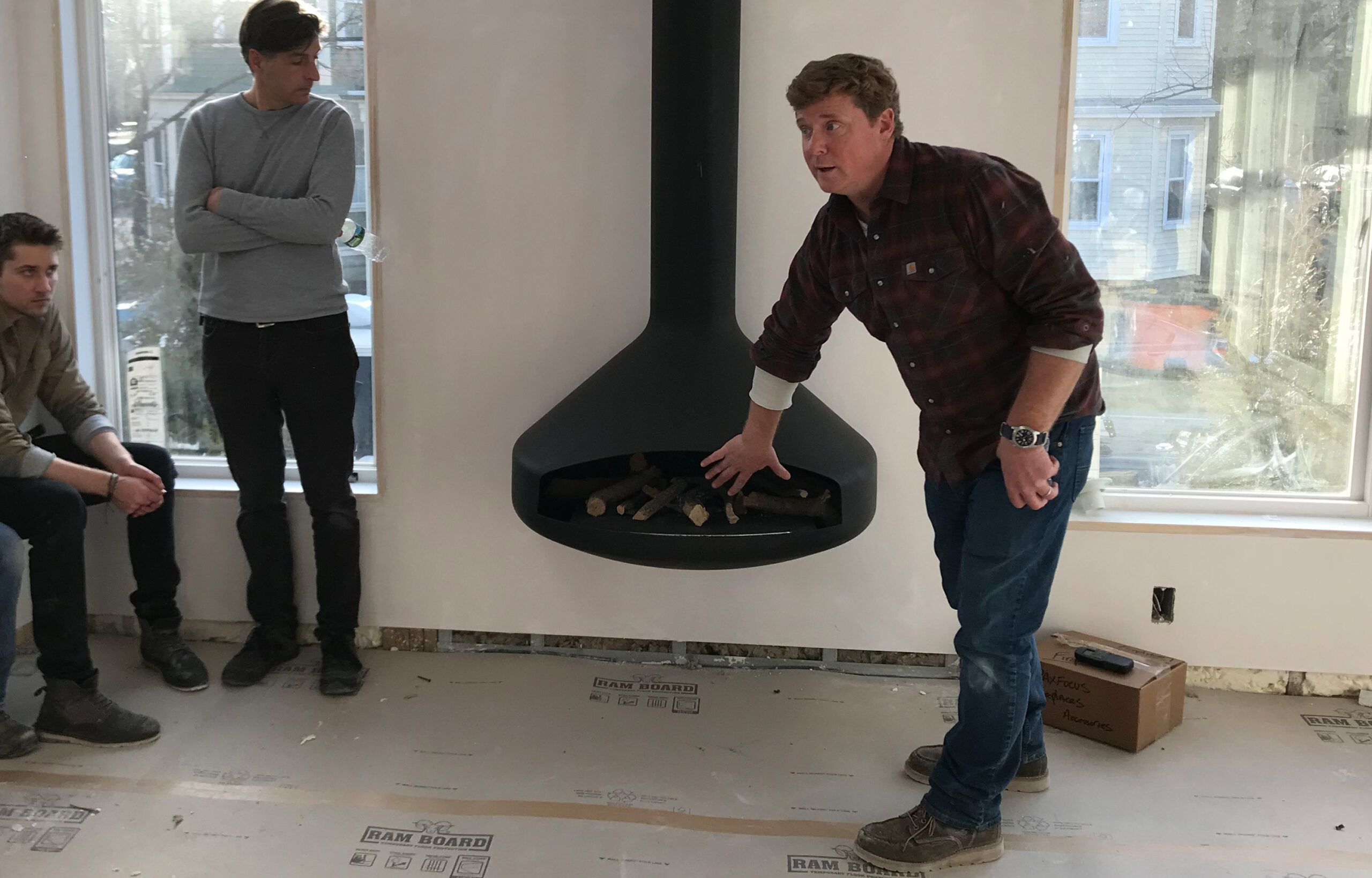 To kick things off, This Old House host Kevin O'Connor gave Insiders a slide show of "before" photos of the Brookline House before taking everyone on a tour of its interior. A few of the TOH crew members tagged along, too. If you haven't been keeping tabs on the Brookline webcams (P.S.—Insiders have access to all the different views!), construction's moving right along!
Charlie Takes Over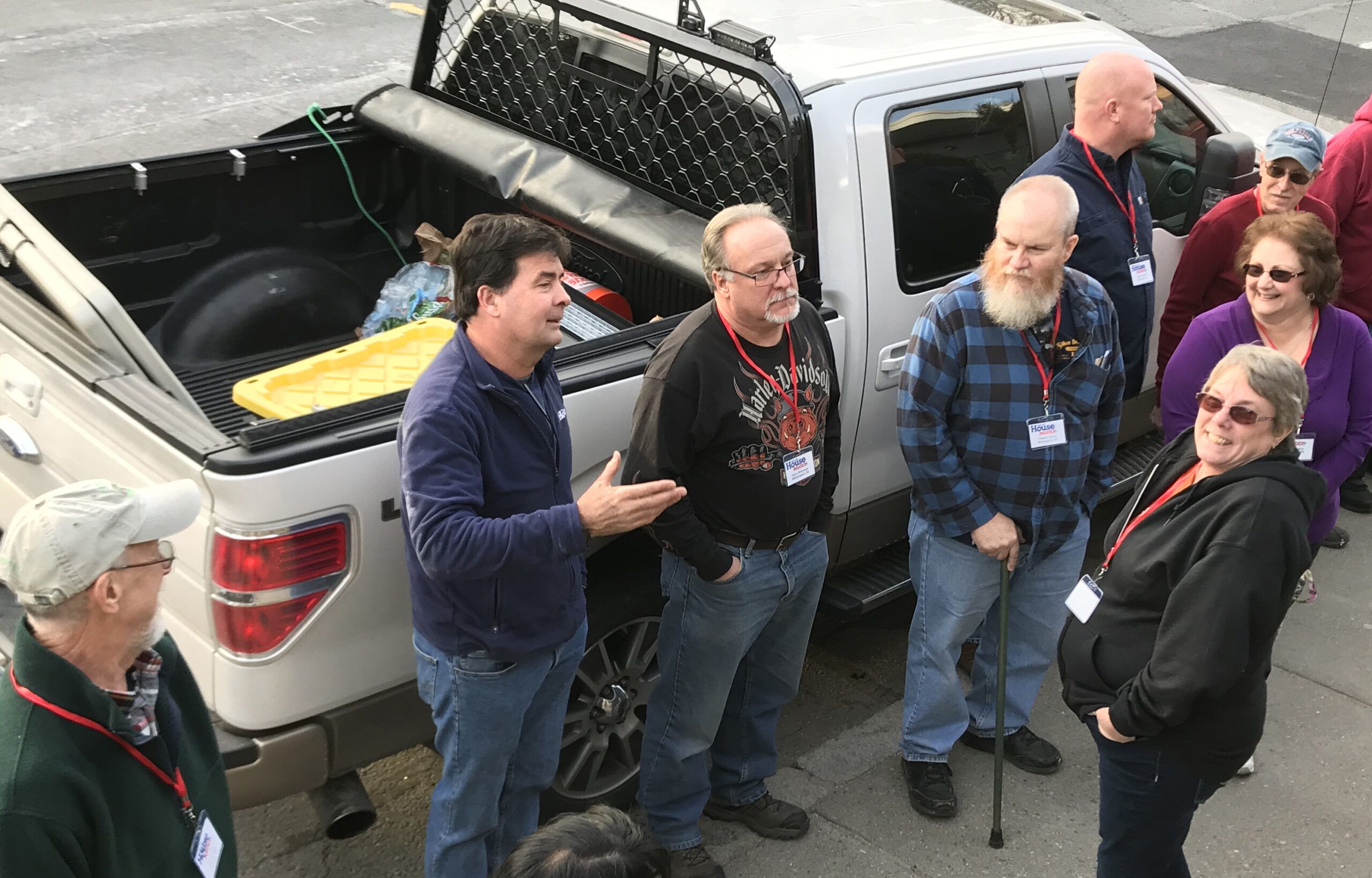 After showing off the house's interior, Kevin had to head out for a bit to prep for the day's livestream. No worries! Charlie Silva, who's the general contractor for this project, took over the tour. Charlie showed off the updates to the home's exterior, including the new addition.
Talking Shop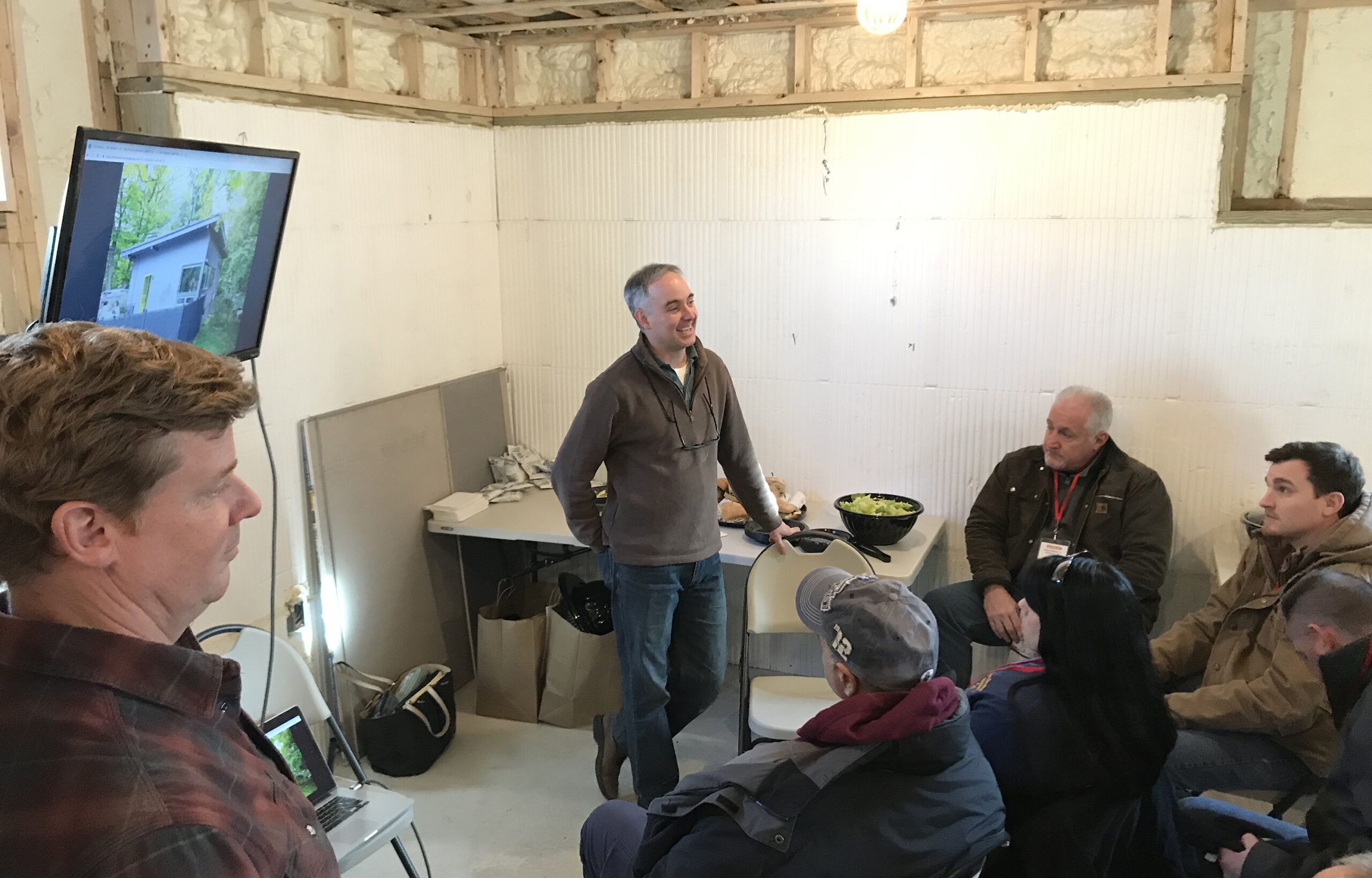 This Old House executive producer Chris Wolfe made an appearance, taking the time to answer questions about the Brookline project and providing insight into how the show gets made. Chris also asked Insiders for feedback about TOH—even if you're already a fan, we want to know how we can make your favorite show even better!
Live from Brookline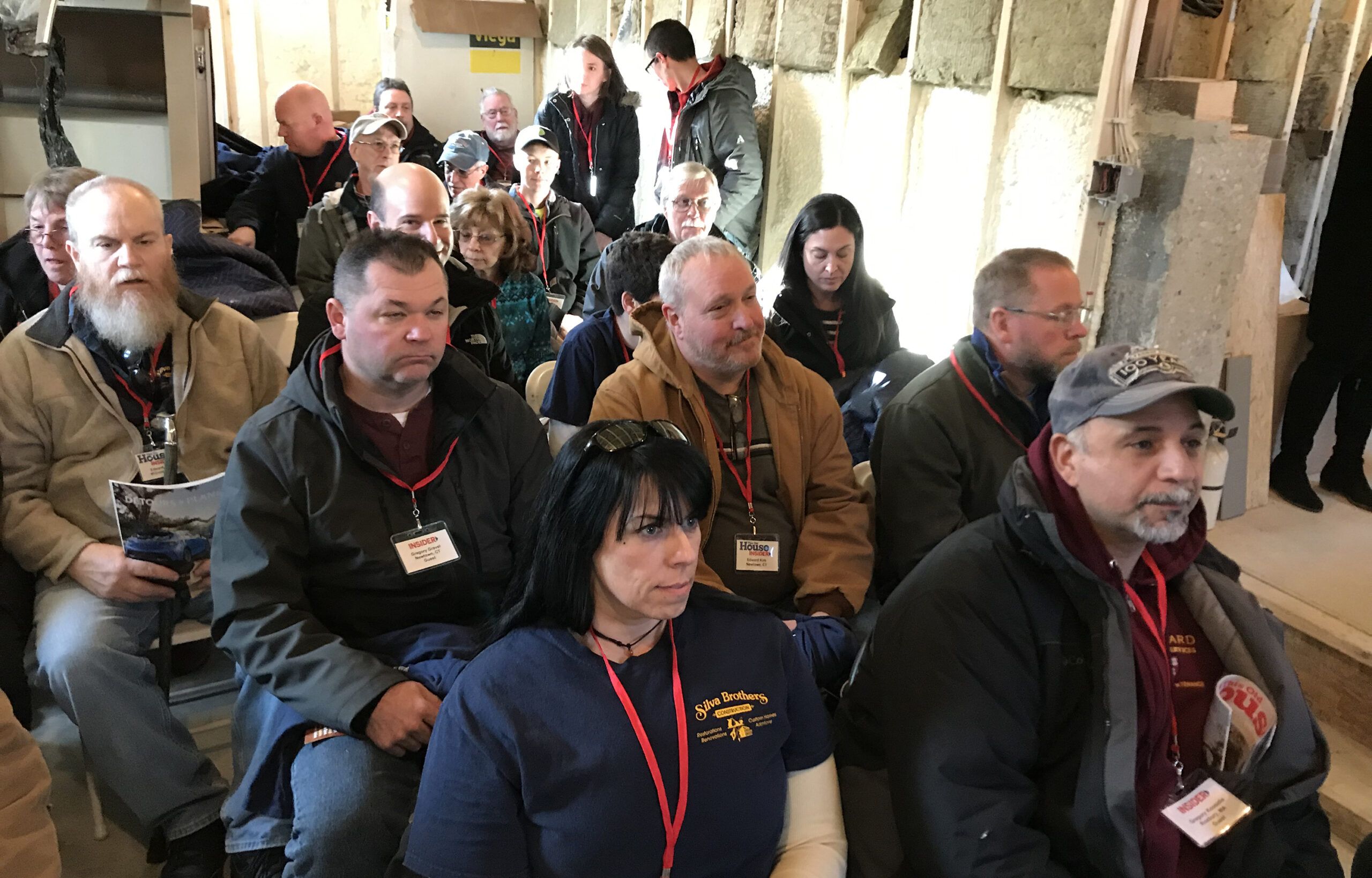 Insiders watched via a remote feed while Kevin spoke with two electricians for the latest Pro2Pro livestream. (Due to the house still being an active construction site, it wasn't possible to fit an entire audience plus the camera crew in one spot!) Still, since nine of the Insiders on hand work or have worked in the trades, it was a perfect fit for Pro2Pro.
P.S. Did you miss the livestream? You can watch the archived video of the Q&A on our Pro2Pro channel.
Focus on Electrical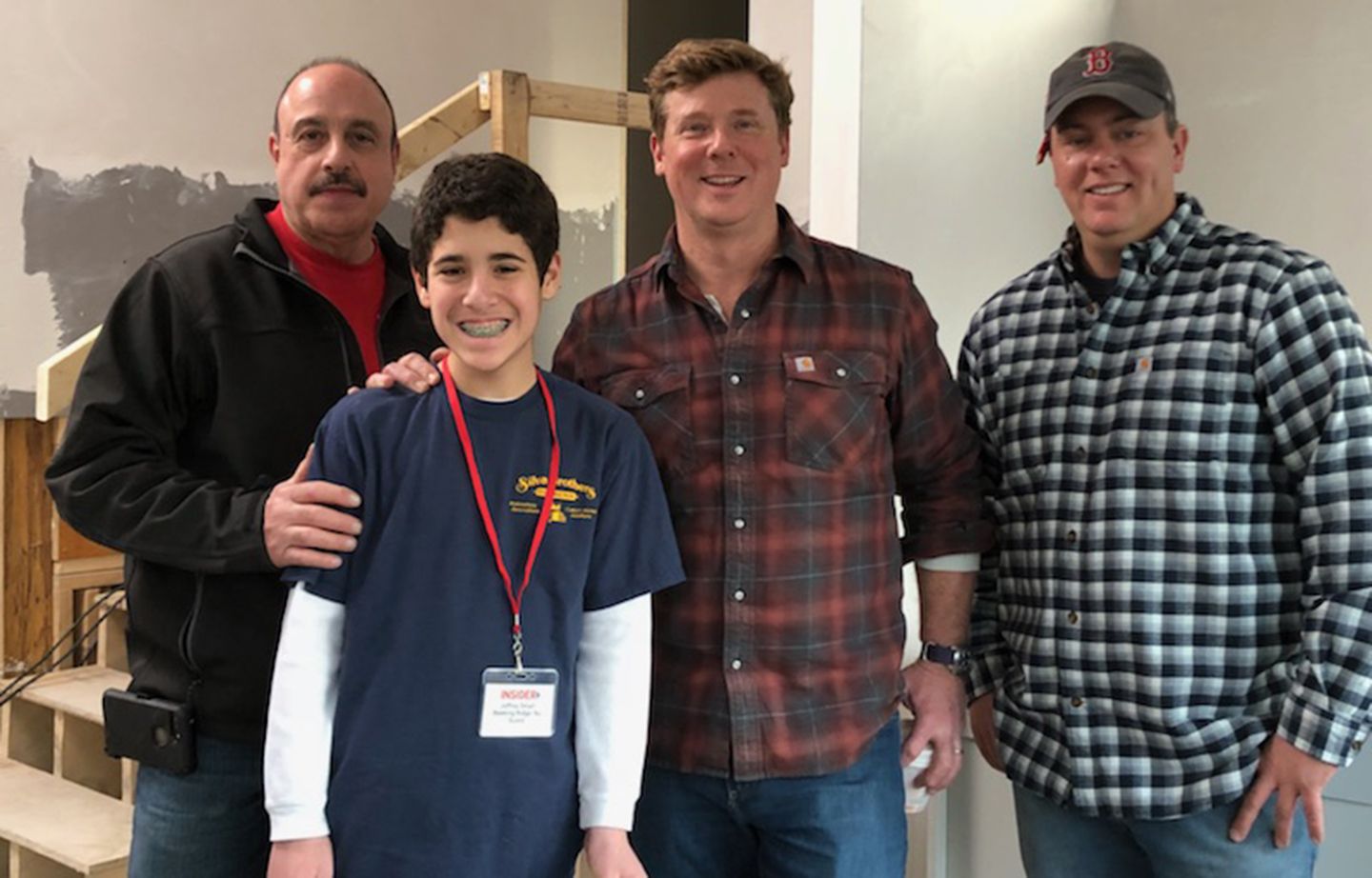 The youngest Insider at the day's event was Jeffrey Small, who came up from New Jersey with his parents Lauren and Robert. Jeffrey was thrilled to meet Kevin, as well as electricians Steve Iavarone (left) and Heath Eastman (right), both of whom were part of the Pro2Pro Q&A. An avid TOH fan, Jeffrey had plenty of electrical questions for Steve and Heath!
Two Generations in the Trades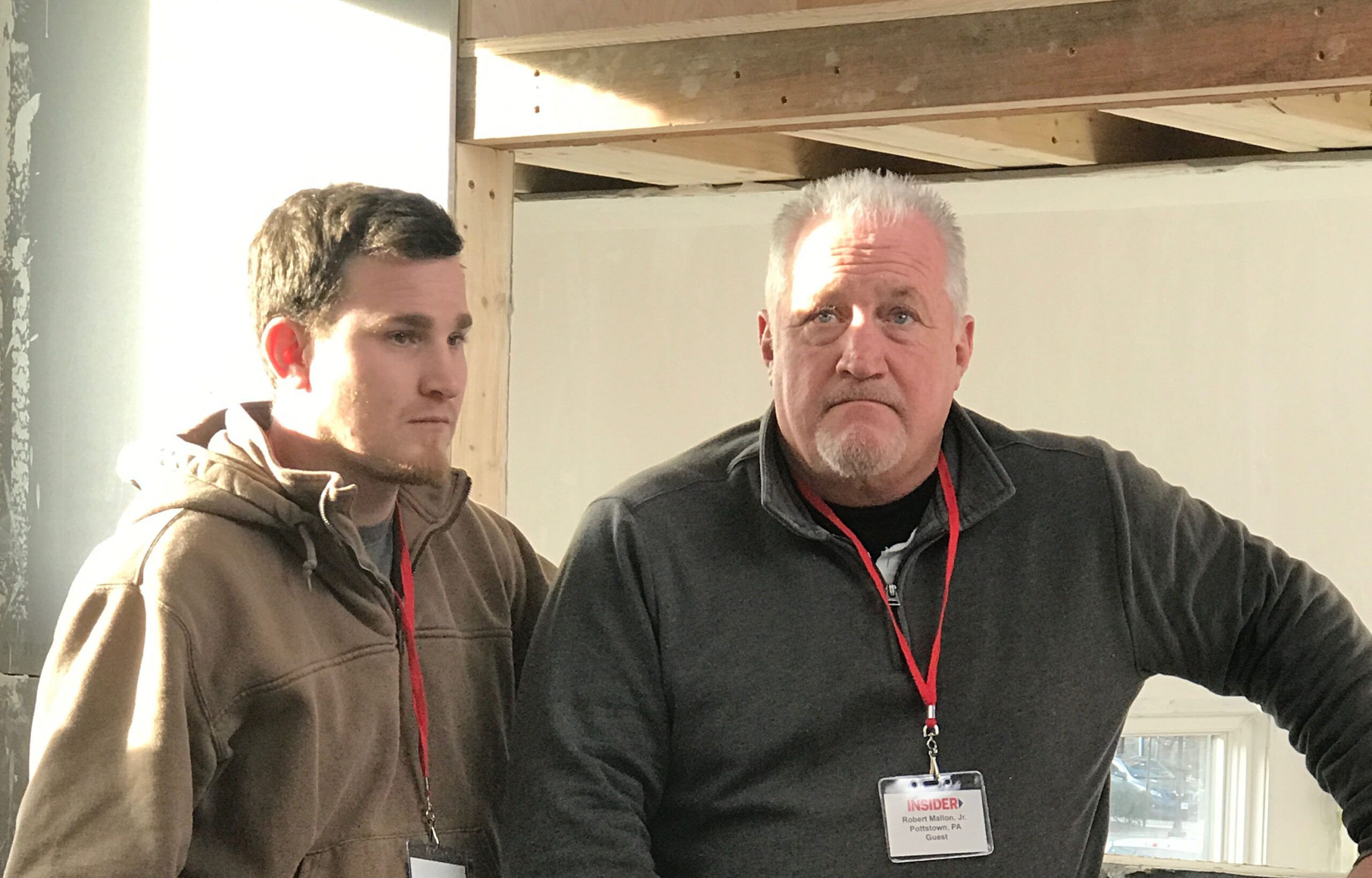 TOH definitely bridges any generation gap, as we had four father-and-son pairs at the Brookline event. Insider Rob Mallon (left), from Pottstown, PA, brought his father Bob Mallon (right) for the day. Bob's worked in carpentry for over 35 years, while after going to school for construction management, carpentry, and millwork, Rob joined the carpenters' union. "I've been a This Old House fan for as long as I can remember," says Rob. "On Insider, I'll watch seasons that aired before I was born!"
New Neighbors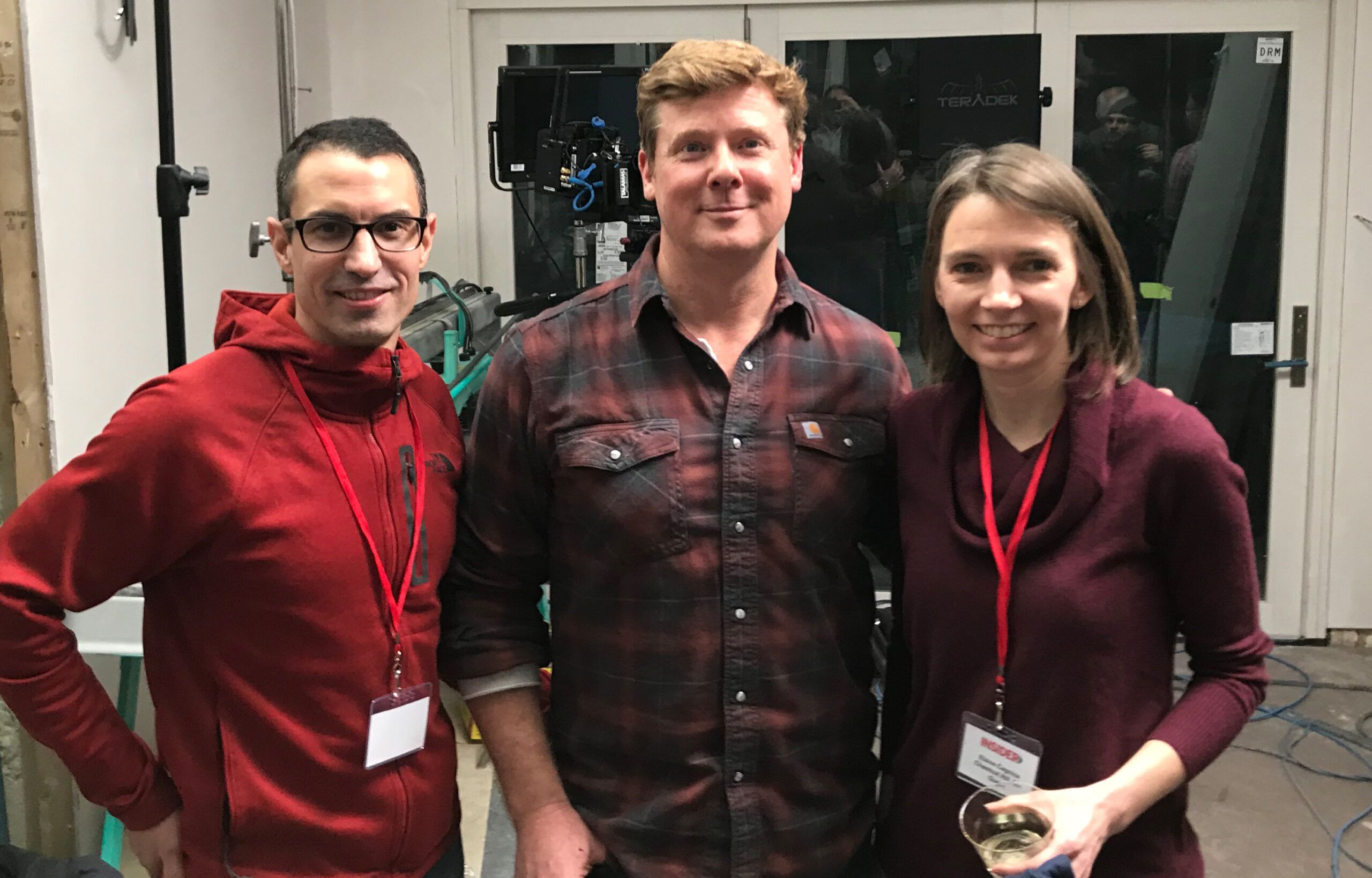 Shawn and Elaine Cagnina, who recently moved to Massachusetts from Virginia, were relieved to find that the house's HVAC system is far enough along that there was heat. Shown here meeting Kevin, the twosome were also glad to get to meet one of the owners of the Brookline house—they'll soon be neighbors!
Longtime Fans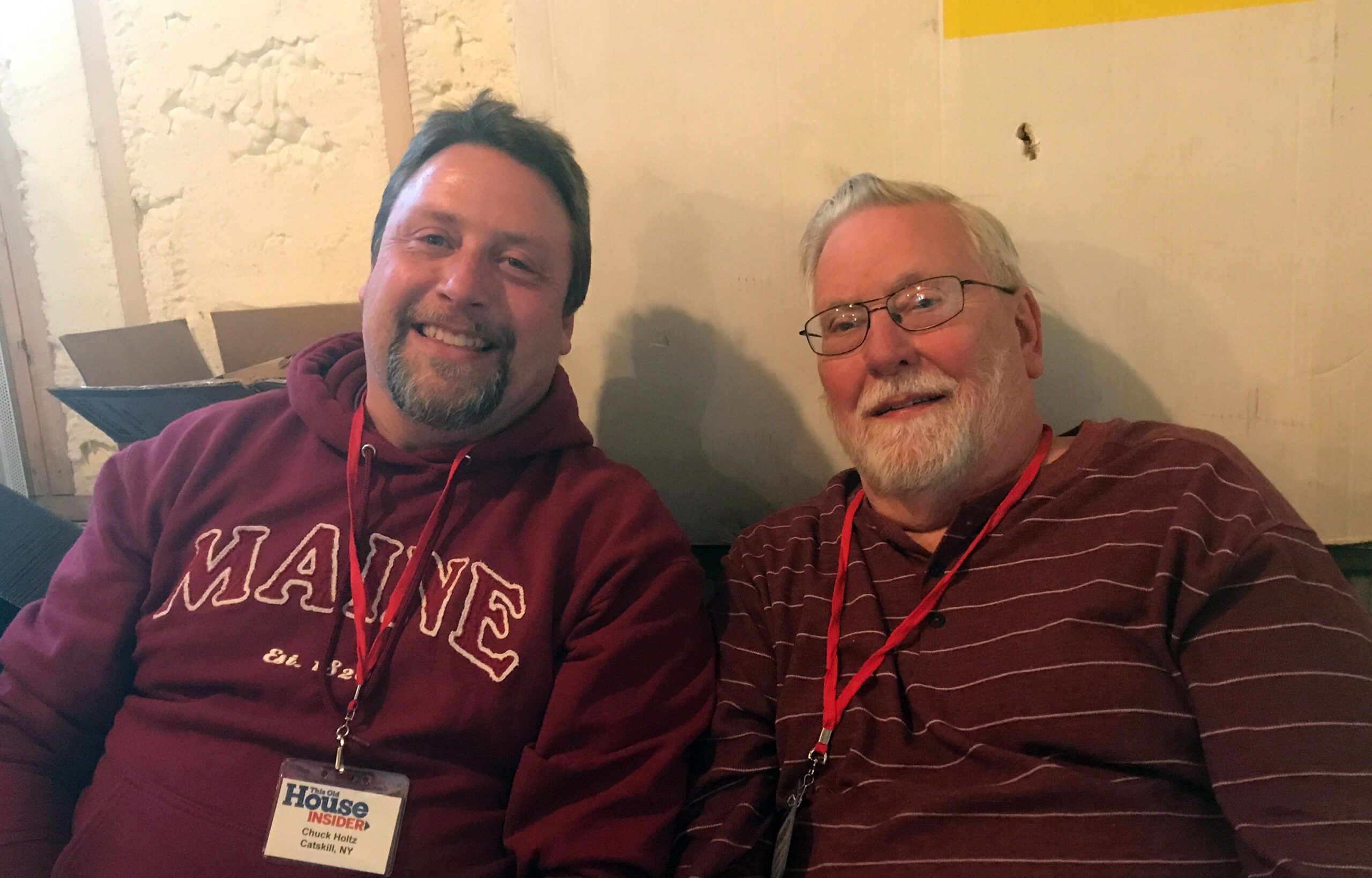 Chuck Holtz (left), of Catskill, NY, brought his father, Charles, to Brookline. Both have spent plenty of time together watching TOH over the years. "Saturday mornings were This Old House, Ask This Old House, and New Yankee Workshop!" Chuck says. "It's fun watching old episodes and getting to see New Yankee Workshop again with Insider."
Surprise! It's Richard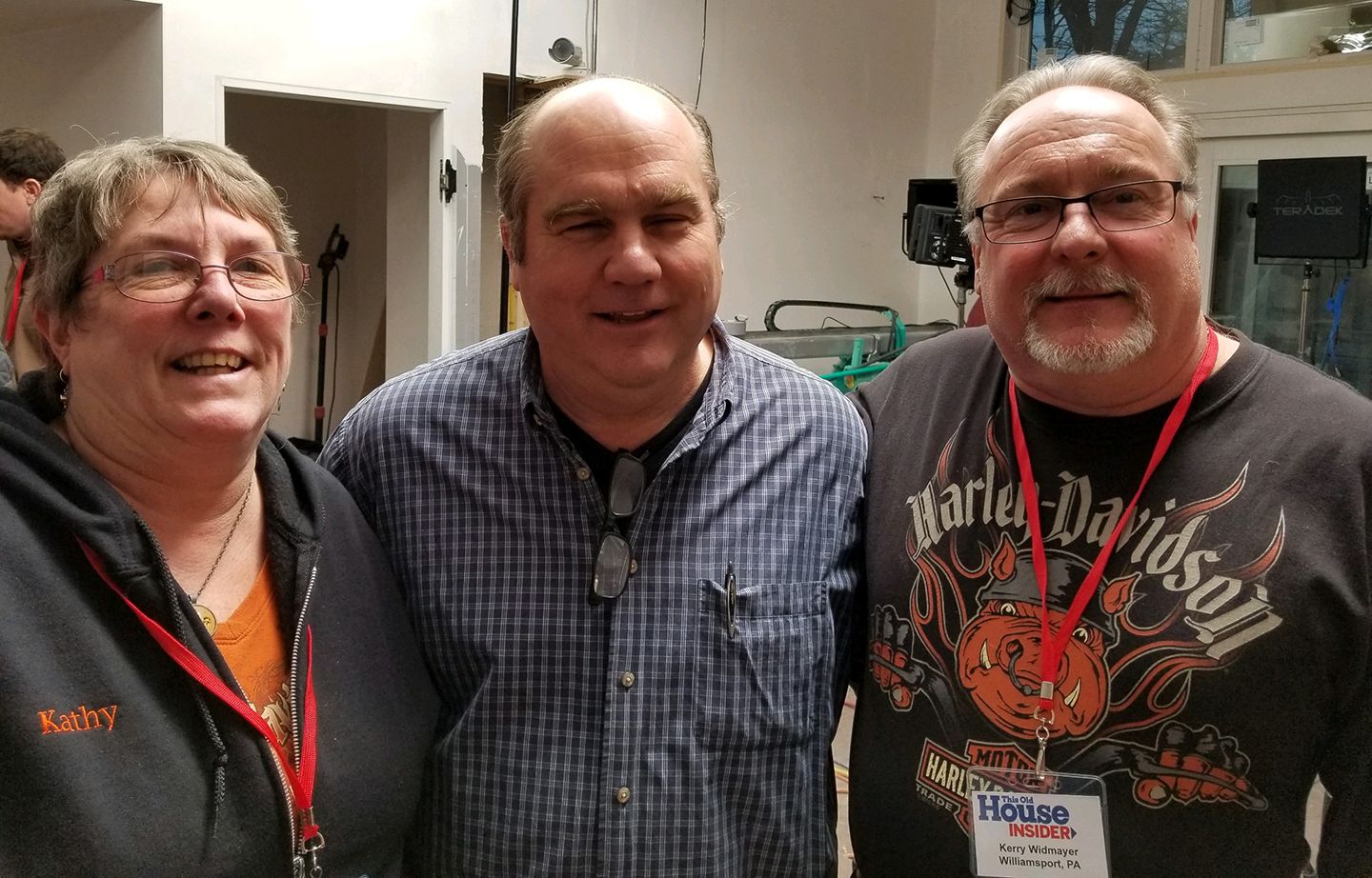 Insiders and guests—including Kathy Orso (left) and Kerry Widmayer (right), from Williamsport, PA—were ecstatic when plumbing and HVAC expert Richard Trethewey made a surprise appearance at the informal gathering that followed the livestream. The duo made sure to nab autographs from Richard and Kevin before the party ended.
A Couple of Pros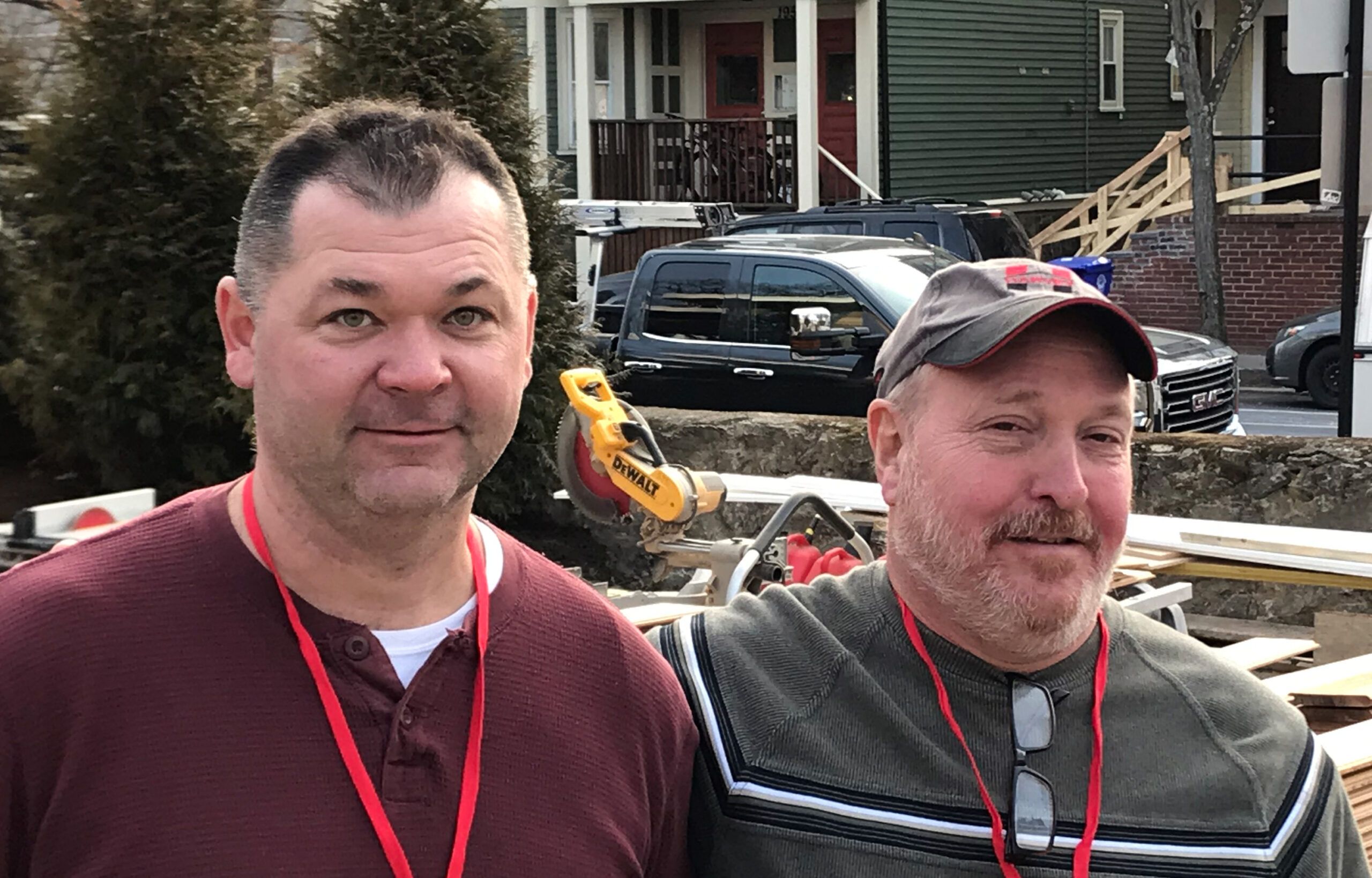 Insider Ted Kirk (right) of Newtown, CT, is a professional homebuilder and owns a construction business. That's how he met Greg Gravel (left), who he brought with him to the event. Ted initially helped out Greg with a drop-down ceiling, and then Greg helped Ted with some flooring installation, and the two soon became friends as well as colleagues (they're also both National Guardsmen—Greg's still active, and Ted is recently retired).
Avid DIYers
Insider Keith Golnik (center) of Terryville, CT, has watched This Old House since childhood, and he really makes sure to catch every program. "I was deployed to Bosnia with the U.S. Army in 1997 and 1998, and had my father send me VHS tapes of the Milton project so I wouldn't miss an episode," Keith says. He's got an autographed photo of Norm that's even older than that hanging in his workshop at home. Keith brought friend Chet Kozikowski (right), a retired machinist who's also a DIY enthusiast, with him to Brookline.
Finding Inspiration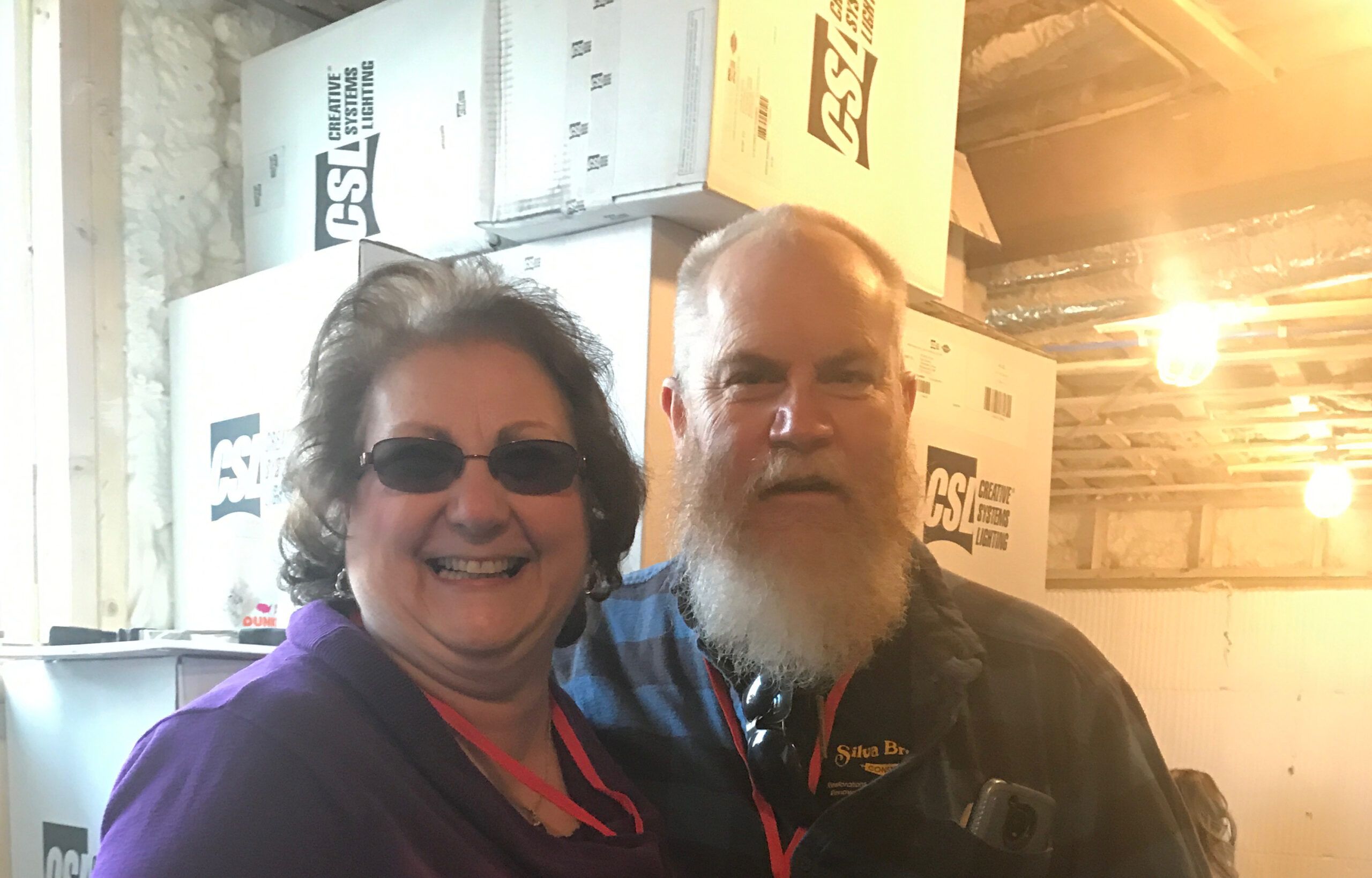 Insider Ed Sokira and his wife, Bonnie, came all the way from Wilmington, DE to attend the event—and they couldn't have been more excited. Ed says This Old House has been a continuing source of information and inspiration for taking on projects around his house. "The only thing that has me stumped is a tile floor and a wood floor that bounce at the joint," says Ed. Sounds like a question for Tommy!
Starting Out in the Trades
Insider Duncan Gray (right) of Swansea, MA, brought his 21-year-old son Owen (left) with him to Brookline. Owen now owns a landscaping business, and according to dad Duncan, TOH's own Roger Cook likely had a hand in sparking that pursuit. The family went to see the newly-completed Carlisle House back in 2004, and "Owen demonstrated an interest in landscaping even then, seeing Roger's work on that project," Duncan says.
Plenty to Talk About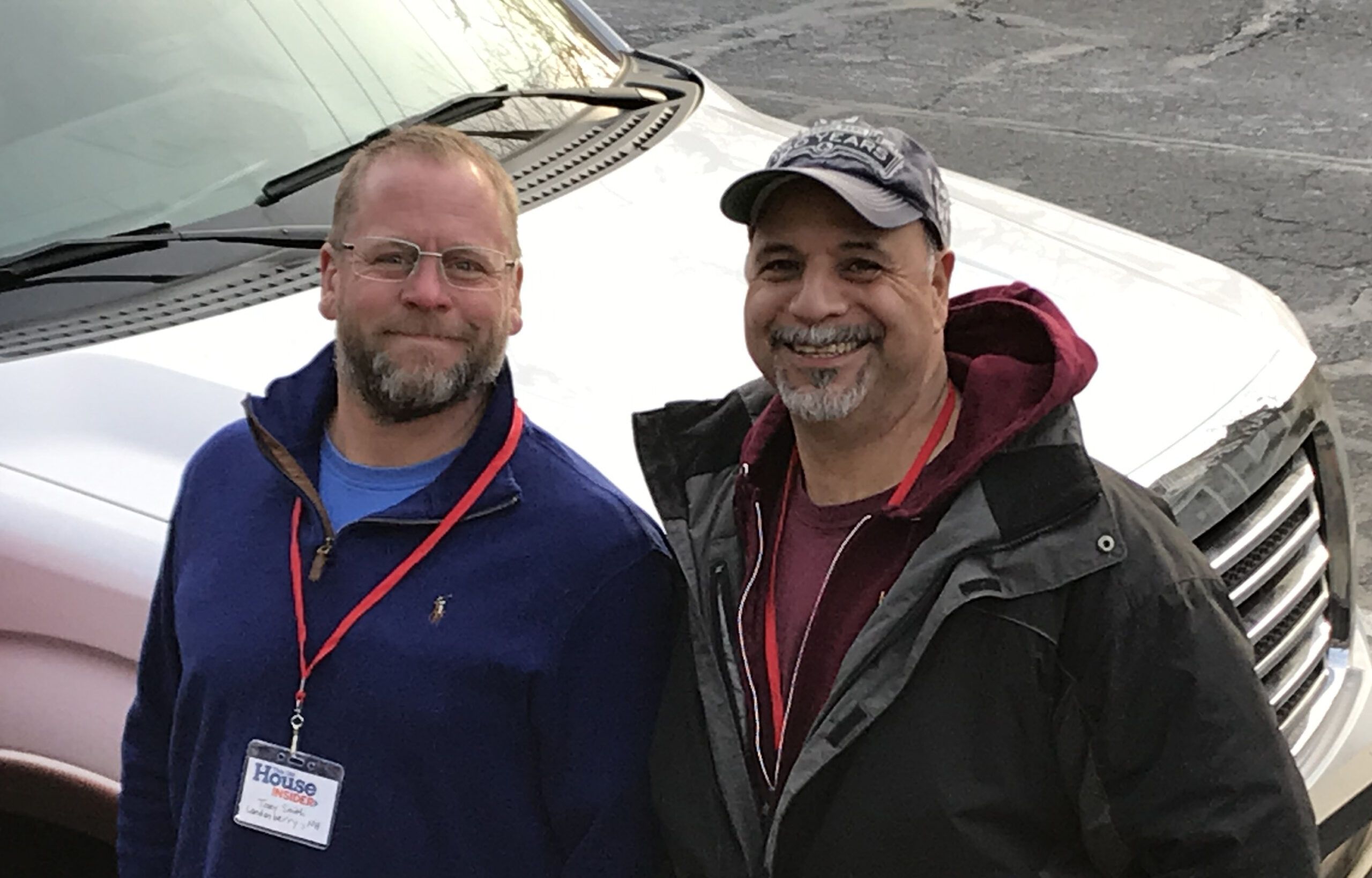 Terry Smith (left) of Londonderry, NH, brought friend and coworker Greg Kousidis as his guest to the event. Both work at Harvard, Terry as an assistant facilities manager for the Arnold Arboretum and Greg as a foreman and HVAC technician. They both were excited to talk with TOH's resident HVAC pro, Richard Trethewey, after the livestream.
Last But Not Least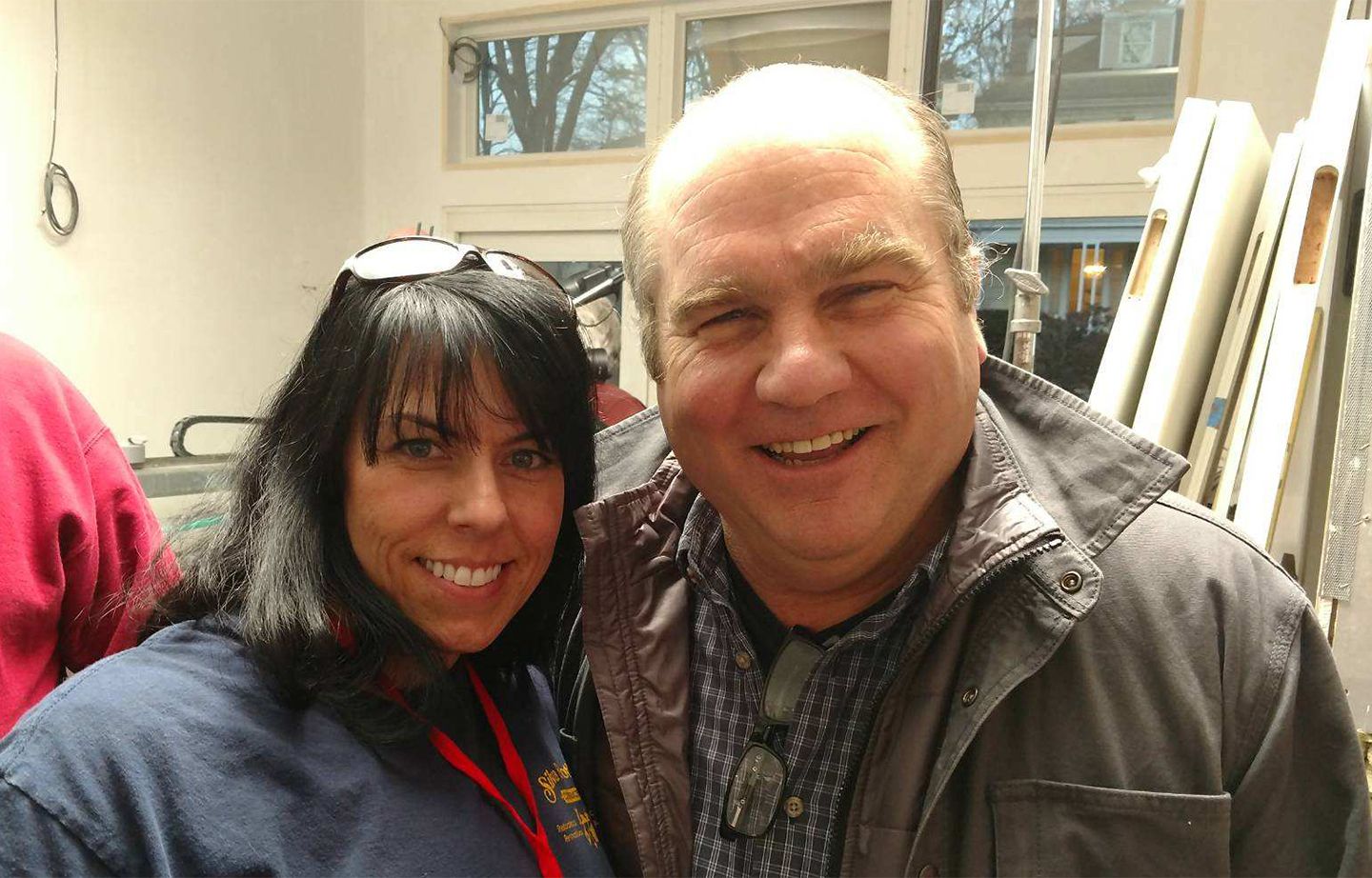 Another Insider who was eager to talk to Richard was Thorn Mendes of Endicott, NY. Fittingly for the Pro2Pro event, Thorn's worked in electrical—but she currently works in sewage management, so who better to chat with then TOH's very own plumber? Meeting general contractor Tom Silva's still on her bucket list, but all we can say is stay posted—Insider has many more live events planned for 2019.
Want to watch unlimited, commercial-free episodes of all our shows, get access to exclusive livestream Q&As, and oh yeah, have the chance to be part of fun events like this? Join This Old House Insider today!