"We love our house's location, but it was tight on space," says Geoff Allen of the 1925 seaside Cape Cod in Barrington, Rhode Island, that he shares with wife Michelle Forcier and their young daughter. Though the 1,600-square-foot, two-bedroom house, the site of the latest TOH TV project, was built as a seasonal residence, the family plans to live there year-round.
They turned to architect Mary Dorsey Brewster and general contractor Andy Tiplady to help them envision a plan that would make the best use of its rooms—and even squeeze in a few more in an addition over the garage.
A Garage Addition Adds Home Value and Extra Space
Topping the couple's wish list was an extra bedroom and bath upstairs. Given the house's small lot and strict local zoning laws, Brewster sketched an addition in the only spot it could go: above the attached, unheated garage.
"An over the garage addition doesn't increase a house's footprint, which helps reduce costs," says Brewster. "But it also presents unique challenges in planning and construction."
What does a home-owner interested in such an add-on need to know? We asked Brewster and Tiplady for their advice and about how the project played out at Geoff and Michelle's house.
1. Think from the Outside in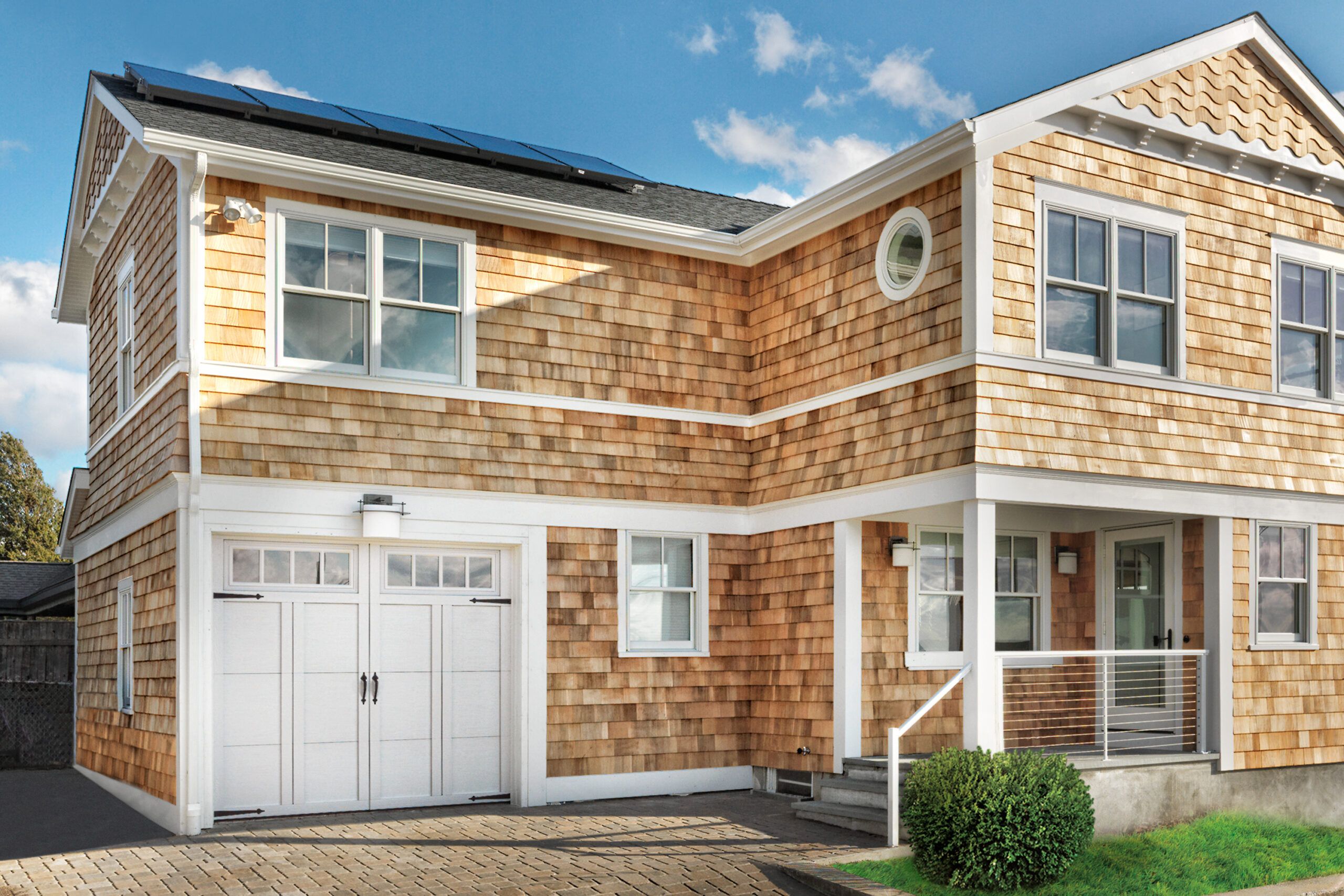 Over the garage additions have a huge impact on curb appeal since they often face the street and tend to be large; a typical two-car garage is 24 by 24 or bigger. "You don't want it to look like a bulky, tacked-on box," says Brewster.
A few strategies that will help it appear seamless: Make sure features such as gables and windows are harmonious with the house's style; add facade details, like trim, to break up expanses of siding; and, if possible, schedule the project in tandem with an exterior upgrade, like repainting or re-siding.
Brewster designed Geoff and Michelle's addition with a cross gable that extends along the full length of the house, which also allowed for an attic to hold mechanical equipment. For visual symmetry, she centered double windows over the garage door and a gable-end window over the window below.
2. Make Sure the Structure is up to Snuff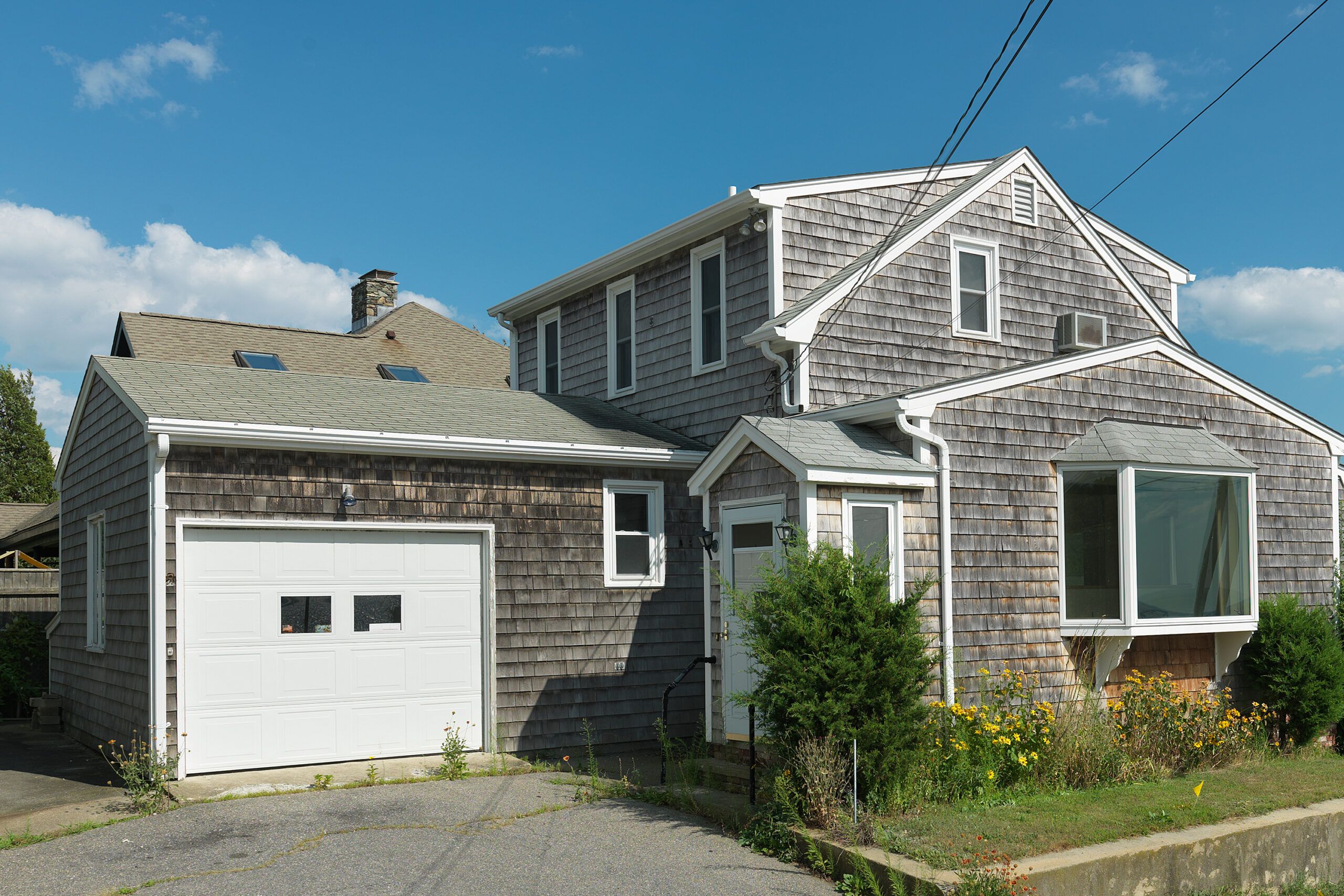 An engineer will need to verify that the garage's existing framing and foundation can bear the weight of an addition. Garage walls often have exposed framing, says Tiplady, but if yours are finished, you'll need to cut away the drywall to see what's behind it.
For the foundation, a contractor will need to dig several holes to check its depth and condition along the garage's perimeter; if the foundation is inadequate, he'll need to bolster it or put in a new one, both of which are complex, pricey jobs.
In Barrington, Tiplady installed a larger header above the garage door to help carry the load of the rooms above, and put in a support beam for the addition's floor joists.
Fortunately, Geoff and Michelle's foundation beneath the garage's back and side walls was sufficient. A new footing was added on the street side of the house, however, to accommodate other structural changes during the remodel.
Shown: Before Image. The attached garage was added on several years after the house was completed. Above it, the architect and contractor designed and built an addition that accommodates a bedroom and a small portion of a new bath's footprint. The entire house got a curb-appeal boost from new cedar-shingle siding and details such as fascia boards and trim, which help the new space look properly scaled and connected to the older structure.
3. Keep it Safe in Case of Fire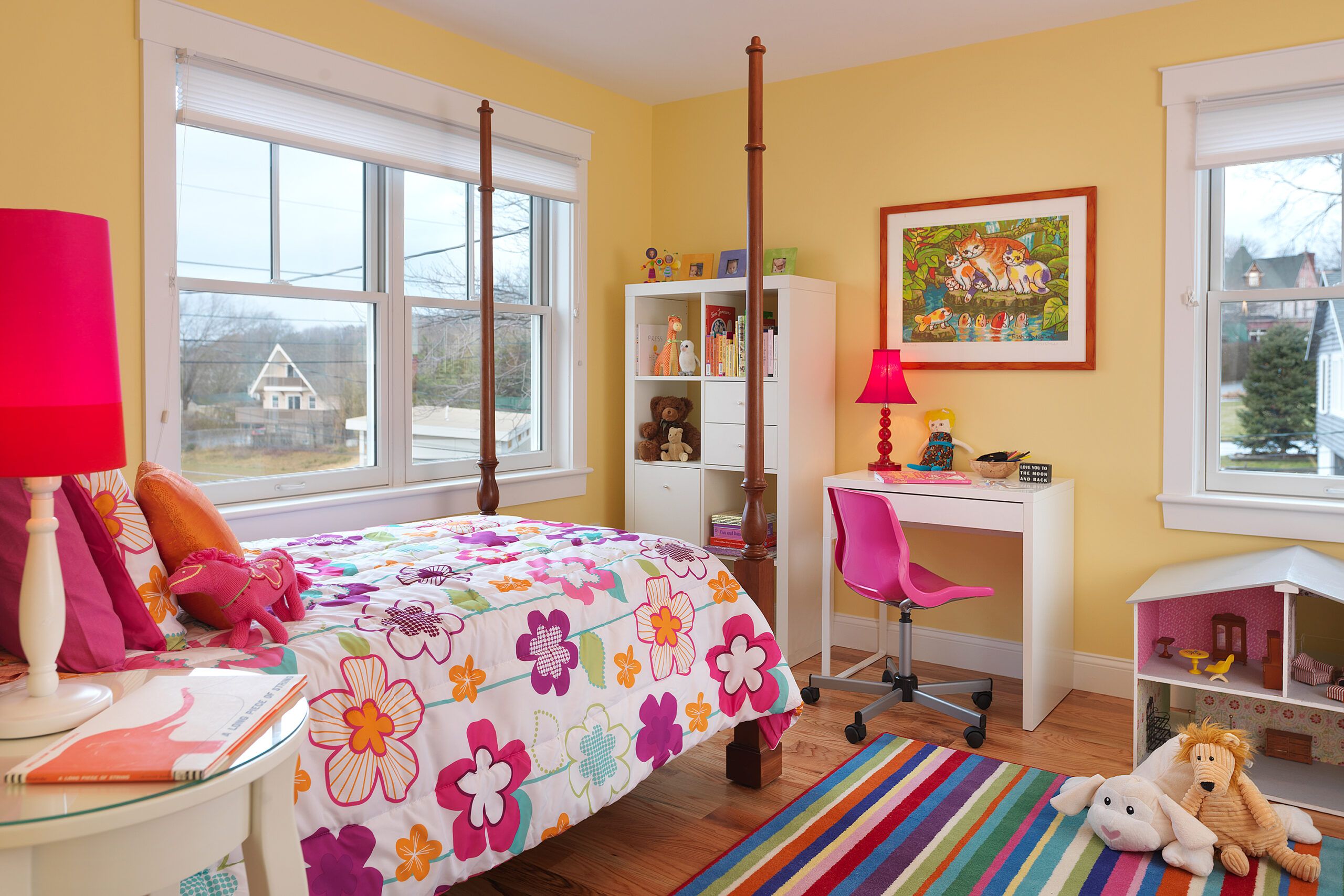 Building code requires 5/8-inch-thick fire-rated drywall, known as Type X, on the garage ceiling and walls when an addition is put on above. (The wall shared by the garage and the house should already have it.) "If the framing were left exposed, it would be damaged too rapidly in a fire," says Tiplady. Penetrations in the drywall, for electrical conduit and the like, must be sealed tightly.
Shown: With careful planning, homeowners Geoff Allen and Michelle Forcier gained space above their attached one-car garage for their young daughter's cheery bedroom.
4. Insulate While You're at It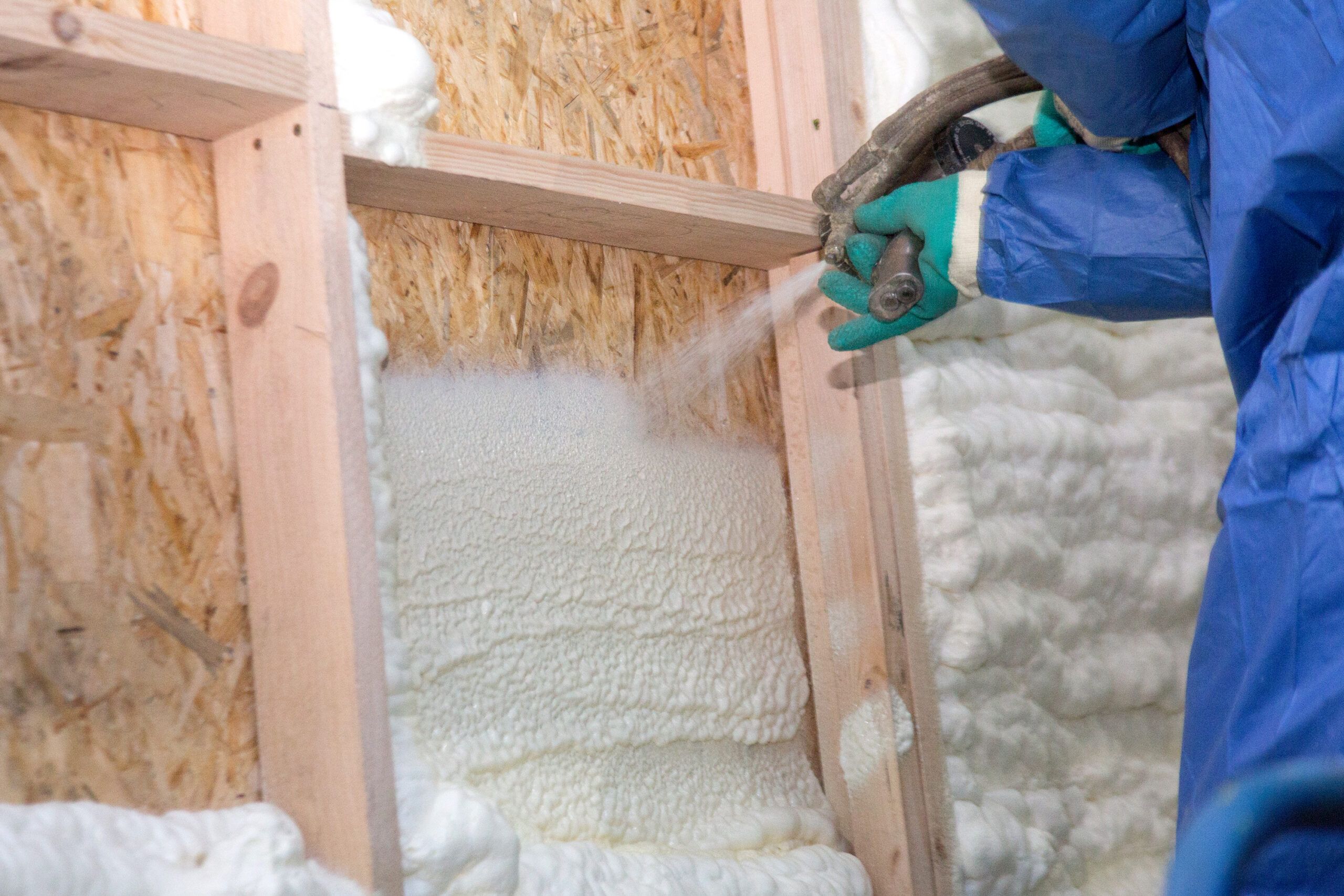 Code calls for insulating the voids between the garage ceiling and the addition's floor, but Brewster and Tiplady also recommend adding insulation to unfinished garage walls before drywall goes up. "Anything you can do to keep this area a bit warmer will help the new room feel more comfortable," says Tiplady.
At Geoff and Michelle's, open-cell spray-foam insulation was used to form a barrier against the area's strong winds, with the new bedroom's floor surpassing the required R-30 rating.
5. Think about Where to Put Plumbing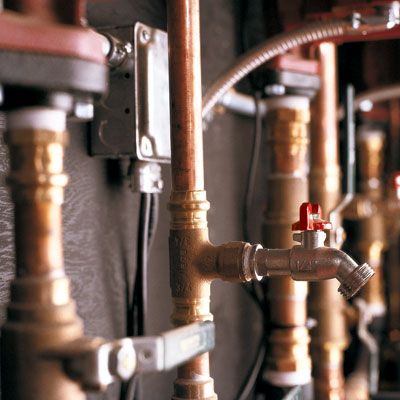 Yes, you can build a bathroom above an unheated garage' say Brewster and Tiplady. But pipes need to stay in areas that are heated, and they can't go in exterior walls. This requires close coordination among your plumber and contractors to make sure pipe runs are planned properly and installation is timed to avoid rework.
At Geoff and Michelle's house, supply lines for the second-floor bath were tucked above the addition's floor joists and only the room's tub sits over the garage; the rest of the space is situated over the laundry room to tap into existing pipe chases.
6. Don't Forget the Impact on Adjacent Spaces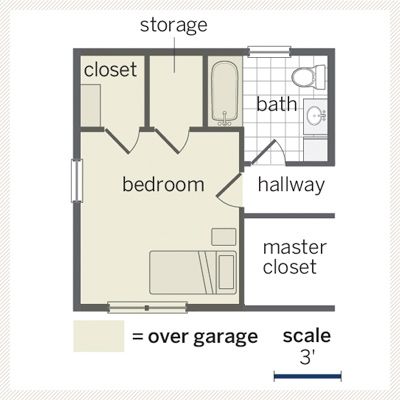 This project isn't simply about adding on a room or two, of course. "You need to access the new space from inside, which typically calls for reconfiguring existing rooms and putting in a hallway, as we did here," says Brewster.
Geoff and Michelle ultimately decided it was better to take on the bedroom addition while the rest of the house was also being revamped, instead of putting it off until a later date, as they'd considered. Look for the full details on their entire remodel in our May issue.