Exterior: Front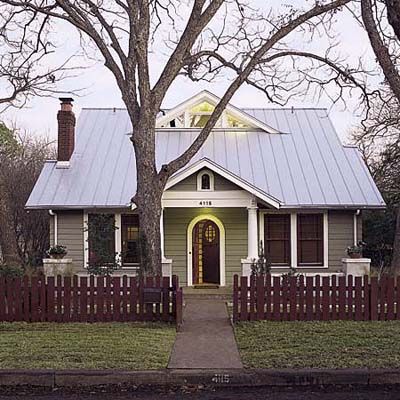 Newlyweds Michael Klug and Michele Grieshaber wanted more space in the house Michele has owned for 10 years to accomodate the couple plus Michael's two sons. But they didn't want their renovation to make too much of an impact on the environment or the neighborhood. Adding two bedrooms and a bathroom into attic space only bumped up the house's profile by 6 feet.
Exterior: Side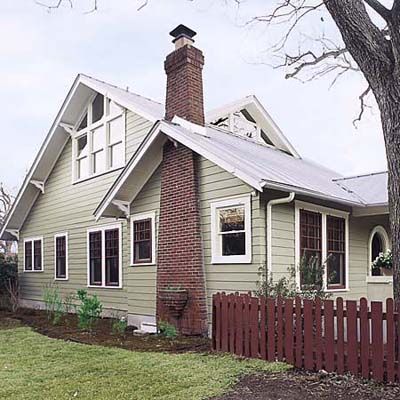 The metal roof is made from recycled materials and holds a full solar array on the back to provide 40 percent of the house's energy. Sustainable landscaping uses native plants to conserve resouces, and a rainwater collection system feeds irrigation and cuts back on municipal water usage.
Dining Room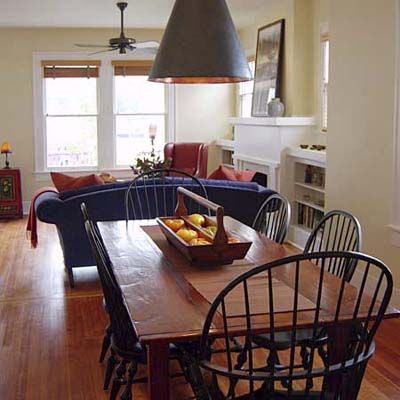 Little work was done on the main room downstairs, save painting with low-VOC coatings and refinishing the floors. (The light fixture over the table is a place holder for a chandelier still to come.)
Living Room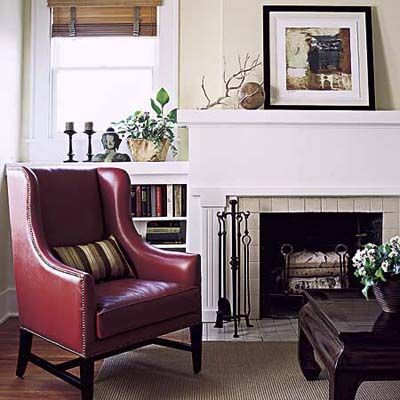 The original built-ins and fireplace remain in the 1926 house.
Kitchen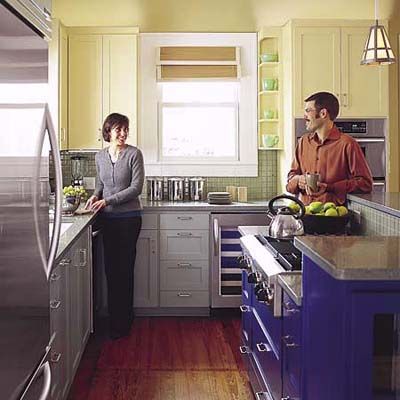 Michael is the family's main cook, though Michele is no slouch in the kitchen. Their new cookspace includes locally crafted cabinets made from sustainable woods, Energy Star appliances, and terrazzo countertops cast from concrete and recycled glass.
Breakfast Area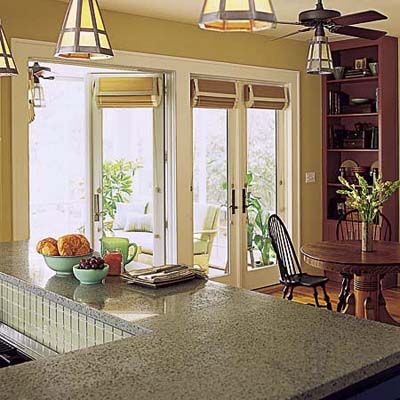 The kitchen extends into a small seating area with doors out onto the new screen porch. All the lighting in the house is energy efficient; in the kitchen, that includes fixtures with compact fluorescent bulbs and LED strip lighting above the cabinets.
Porch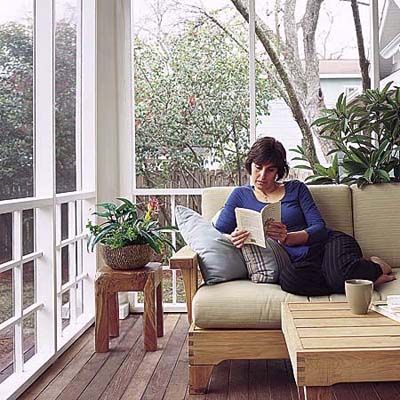 Michele relaxes on the screen porch, a feature the couple expects to use in warm weather rather than holing up in air conditioning. The porch's railing is made from wood saved from the old deck. As much demolition waste as could be reused was; the rest was sent to a special collection center where it was sorted and recycled.
Reading Nook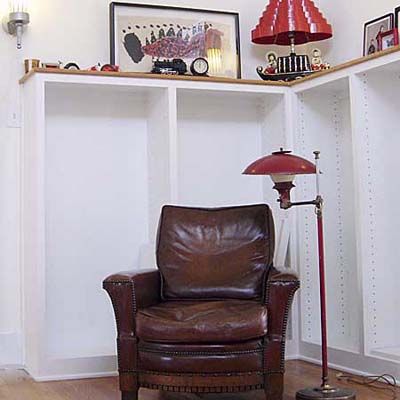 A photo of the top of the stairs taken just as the house was coming together shows the efficient use of space in the addition's design. This reading area makes a library out of the landing, supplanting the need for a separate room.
Bathroom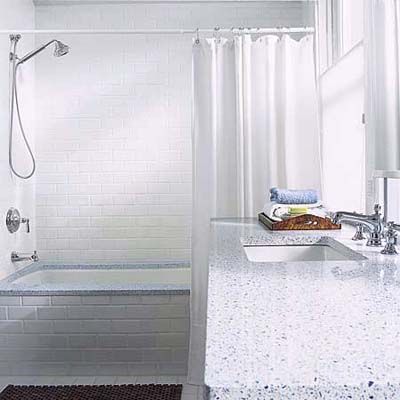 The new bathroom serves two bedrooms in a design that conserves space and resources. In fact, the bathroom is a study in green building, with counters and tiles made from recycled materials and low-flow showerhead and toilet.
Master Bedroom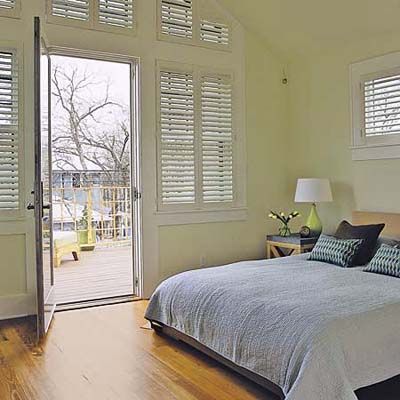 Michele and Michael's bedroom takes advantage of the morning light but includes a fan and louvered shutters that can keep the room cool in the summer without air conditioning. The floors were milled from salvaged barn timbers, and the porch outside has decking made from recycled wood and plastic.