Ask This Old House Workshop Day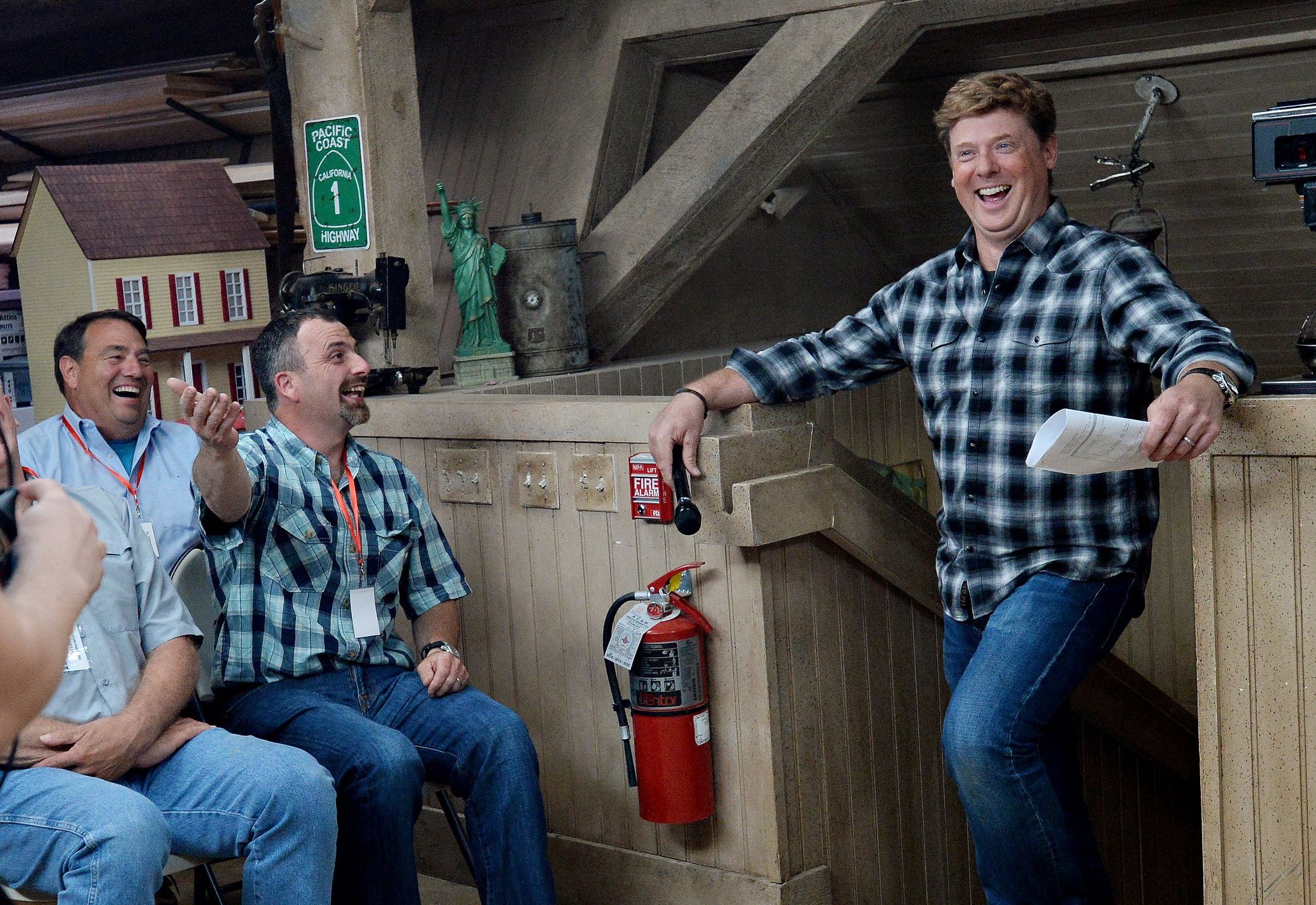 On June 6, a group of lucky This Old House Insiders truly got to go inside. They visited the real Ask This Old House workshop, watched footage from not-yet-aired episodes, got to be part of TOH's first-ever live in-studio audience (for the first-ever Tommy Awards, no less!), and hung out with host Kevin O'Connor, general contractor Tom Silva, and mason Mark McCullough.
Want to be the first to know about events like this? Sign up to become an Insider!
Getting a Sneak Peek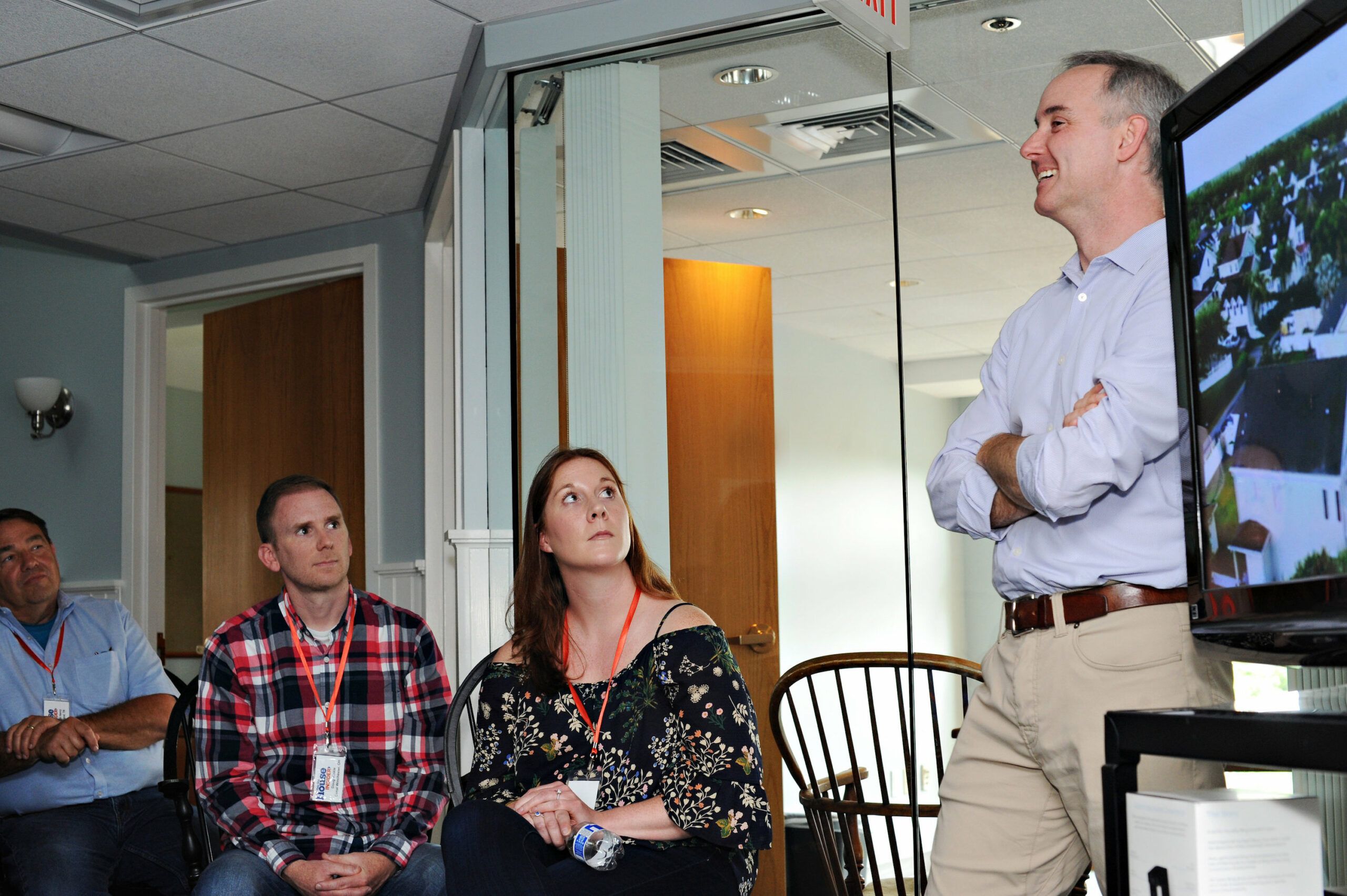 Before the awards (and getting a tour of the workshop), This Old House Insiders got an extra-early preview of segments from season 17 of Ask This Old House.
This Old House executive producer and general manager Chris Wolfe (right) shared a bit about what goes into creating the shows, from how far in advance they plan projects to the number of requests for AskTOH house calls they receive per month (about 1,000!).
Looking on at the left are Doug and Casey Hinkle. Doug, an Insider member, entered their kitchen remodel in the Tommy Awards. It proved to be a winner!
We're Live!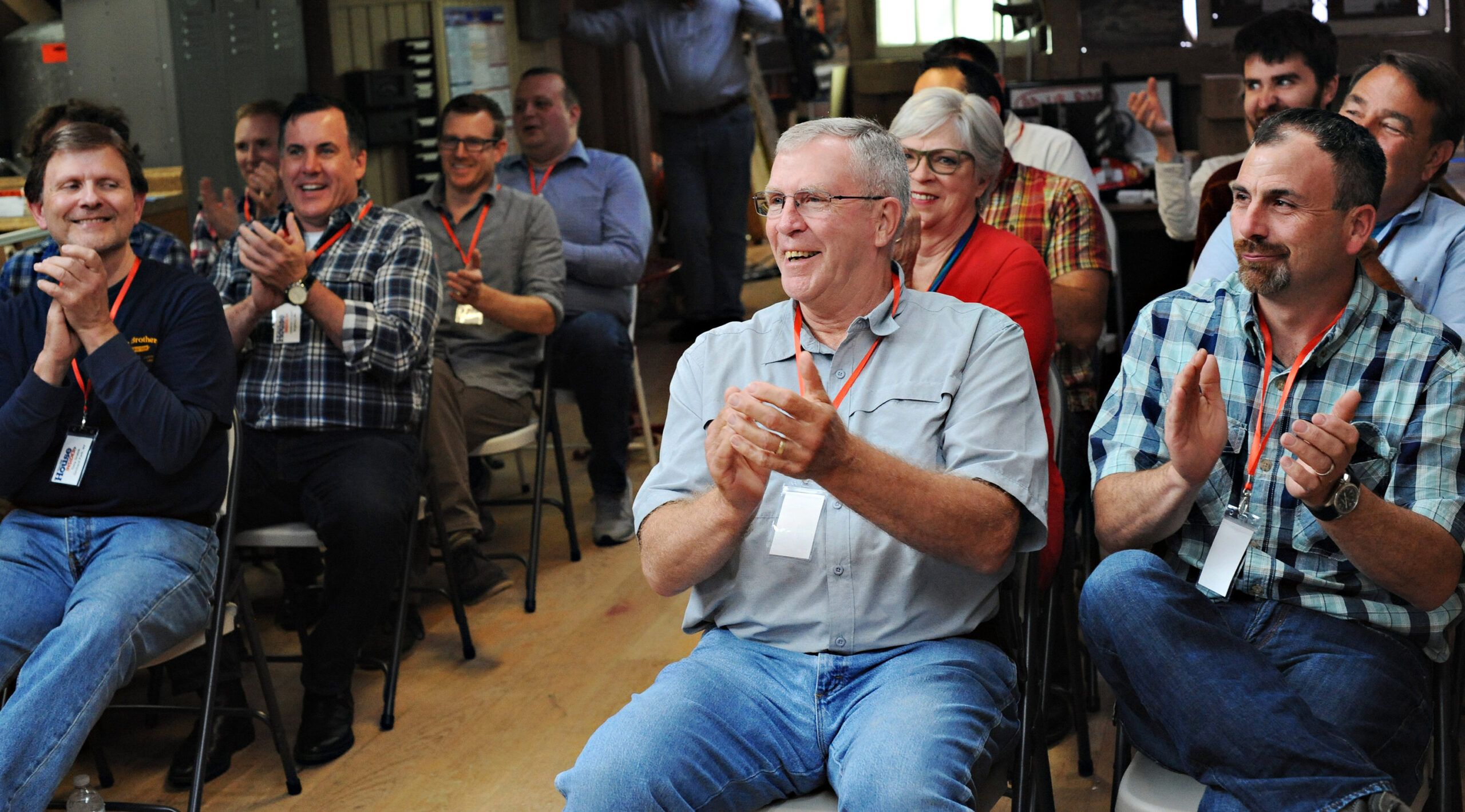 The Insiders who won passes to attend the event got to share in more than one "first" for TOH. Not only was it the first time that This Old House fans got to visit the Ask This Old House workshop, it was also the first time that the crew filmed a live event with an audience. Everything went off without a hitch.
Check Out the Prizes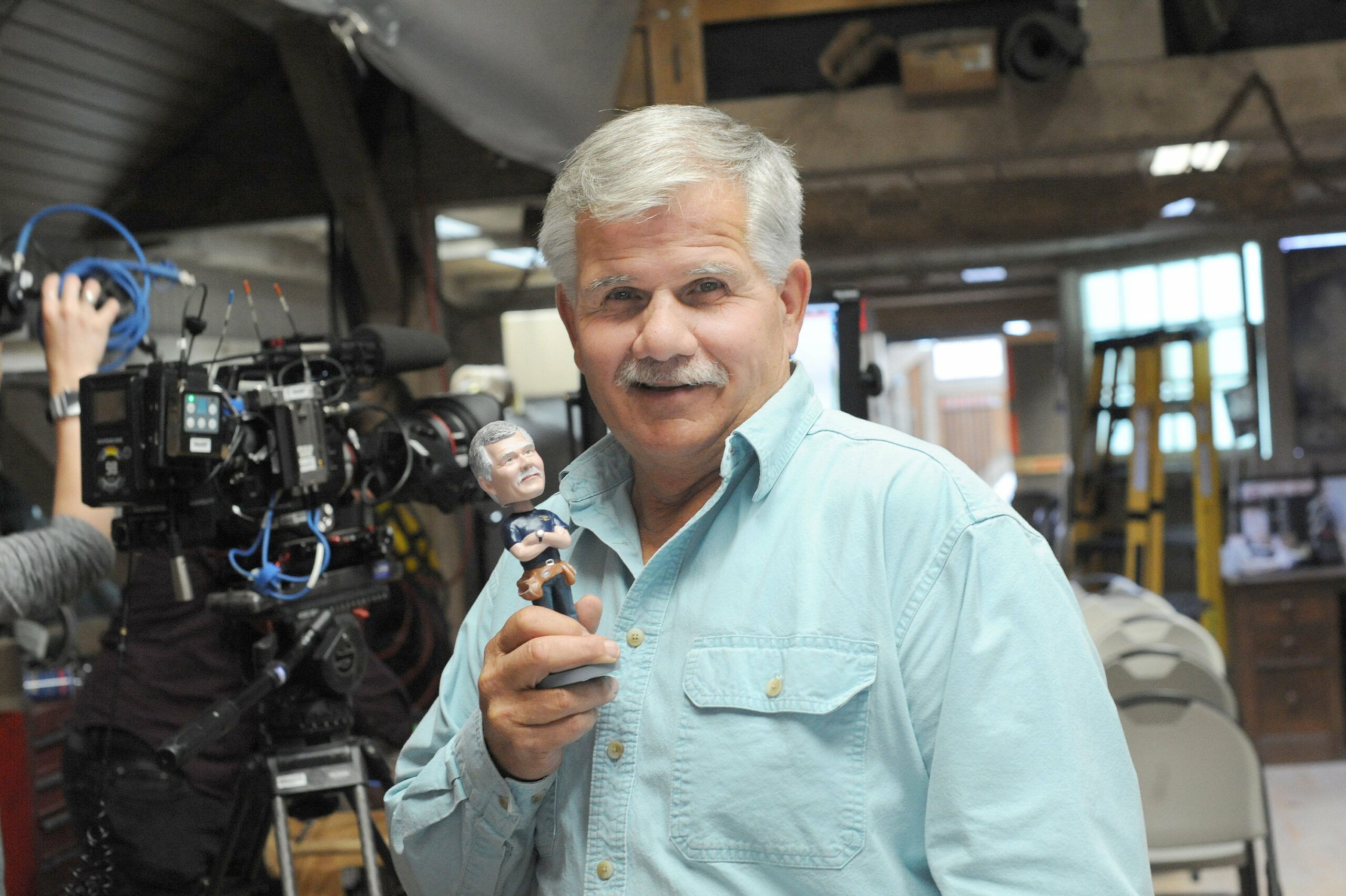 This Old House Insiders submitted a wealth of amazing entries for the Tommy Awards, projects ranging in scope from handmade tools and furniture to home renovations inspired by houses featured on the show. Narrowing down the contenders was a tough job for the judges, who of course included general contractor Tom Silva himself.
An awards show wouldn't be complete without awards, so the winners were each presented with a pretty remarkable trophy: A detailed bobblehead of Tommy himself. Each also received a Tommy-approved Festool cordless drill set.
The Host With the Most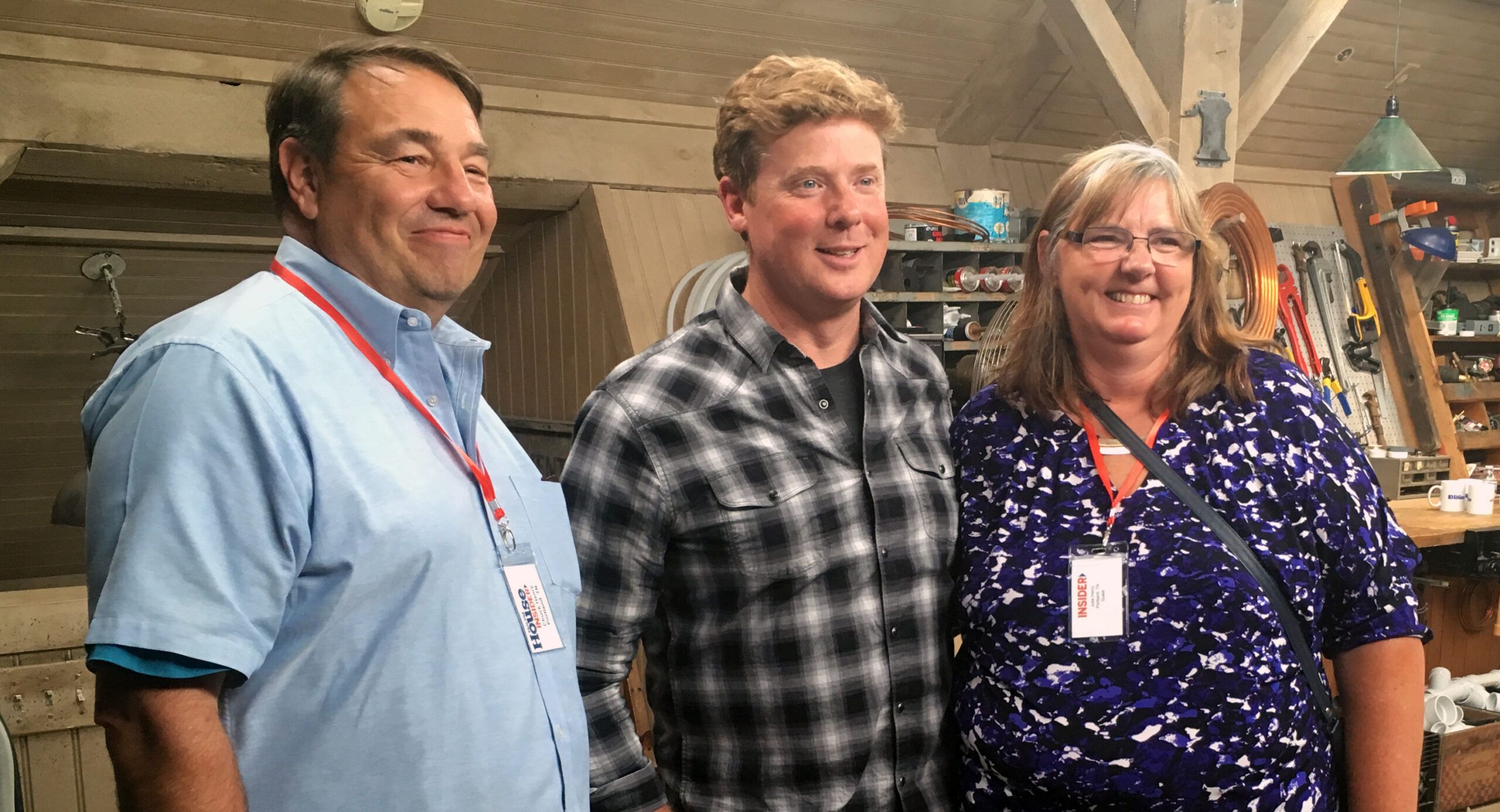 After hosting the Tommy Awards, TOH host Kevin O'Connor kept the energy going, talking to nearly everyone in attendance at some point in the evening.
Chuck and Julie Henry, who came up from Portland, TN, snagged a photo with him, too. The well-traveled pair weren't about to miss this trip, which also gave them a chance to catch up with family in the northeast.
Hurray for Tommy!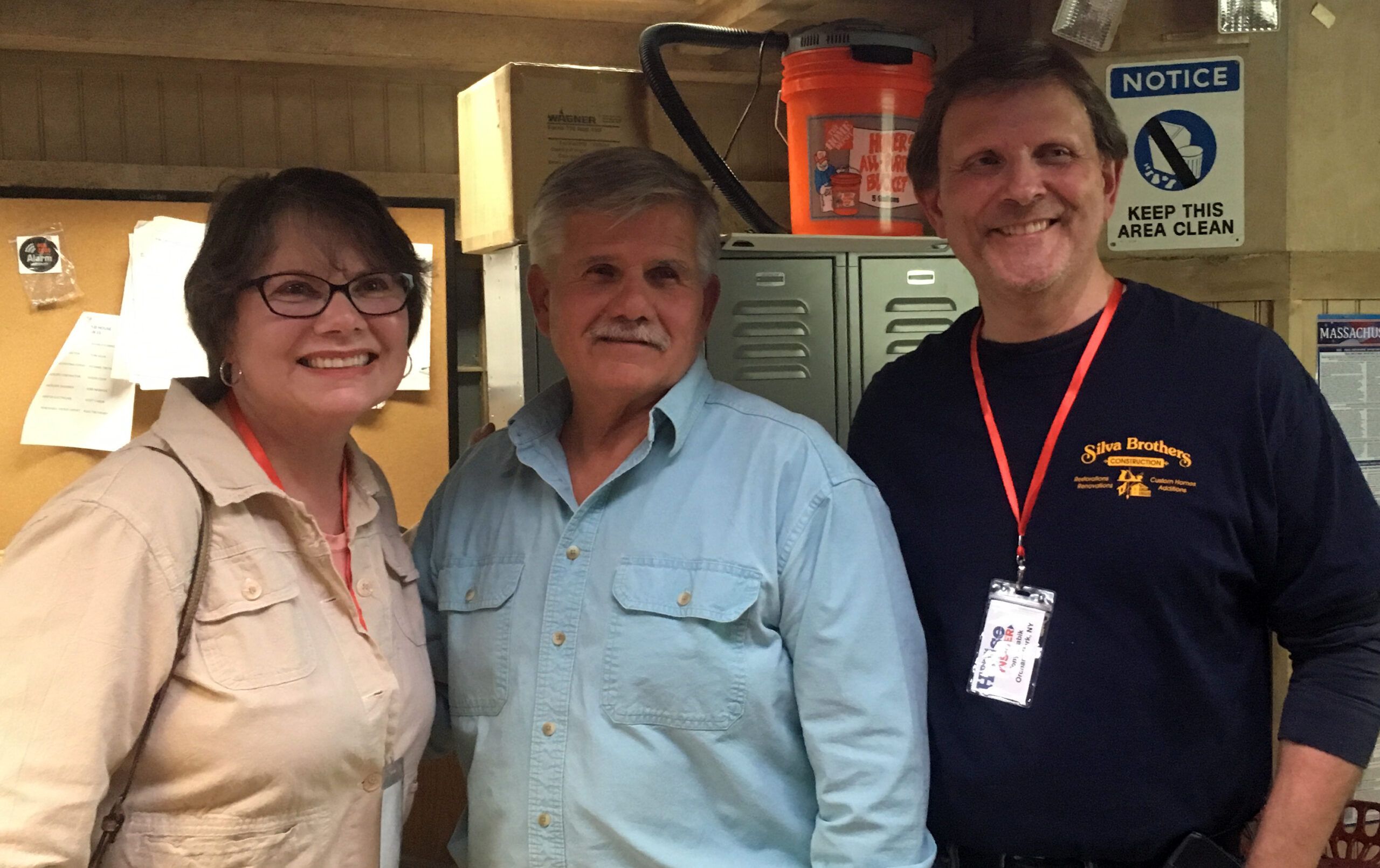 Following the Tommy Awards, everyone enjoyed hanging out—and taking lots of photos—in the AskTOH workshop. Insider Tony Drabik and his wife, Cyndie, who came up from Orchard Park, NY, were absolutely delighted to meet the awards' namesake.
The Grand Prize Winner!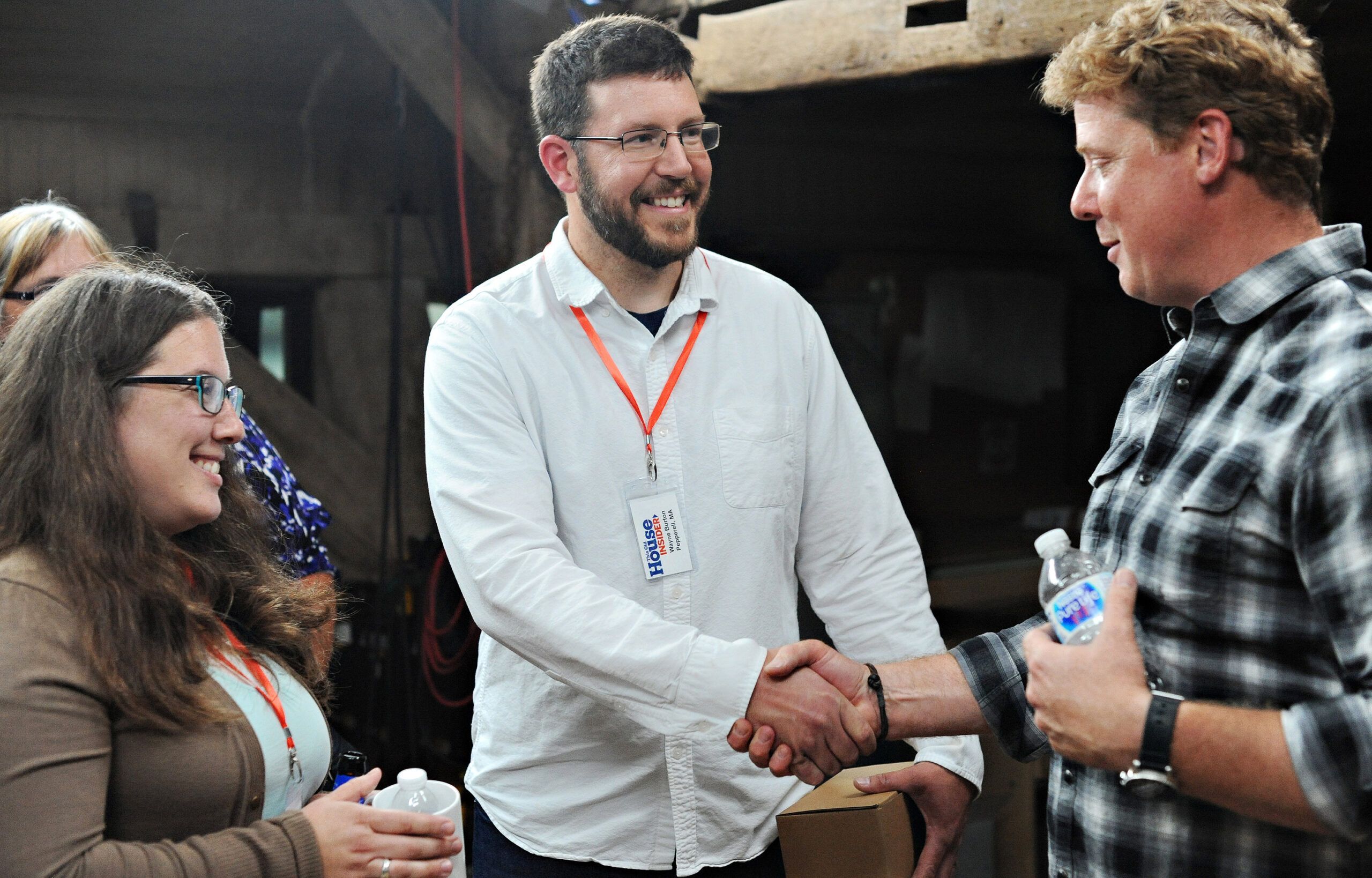 Insider Wayne Burton and his wife Jess chatted with Kevin O'Connor, who they may see again in the near future. The dining room renovation (and amazing coffered ceiling) in their Pepperell, MA home took top honors in the Tommy Awards and earned them a house call from the Ask This Old House team.
Related: See all the winning projects from the Tommy Awards.
Worth the Drive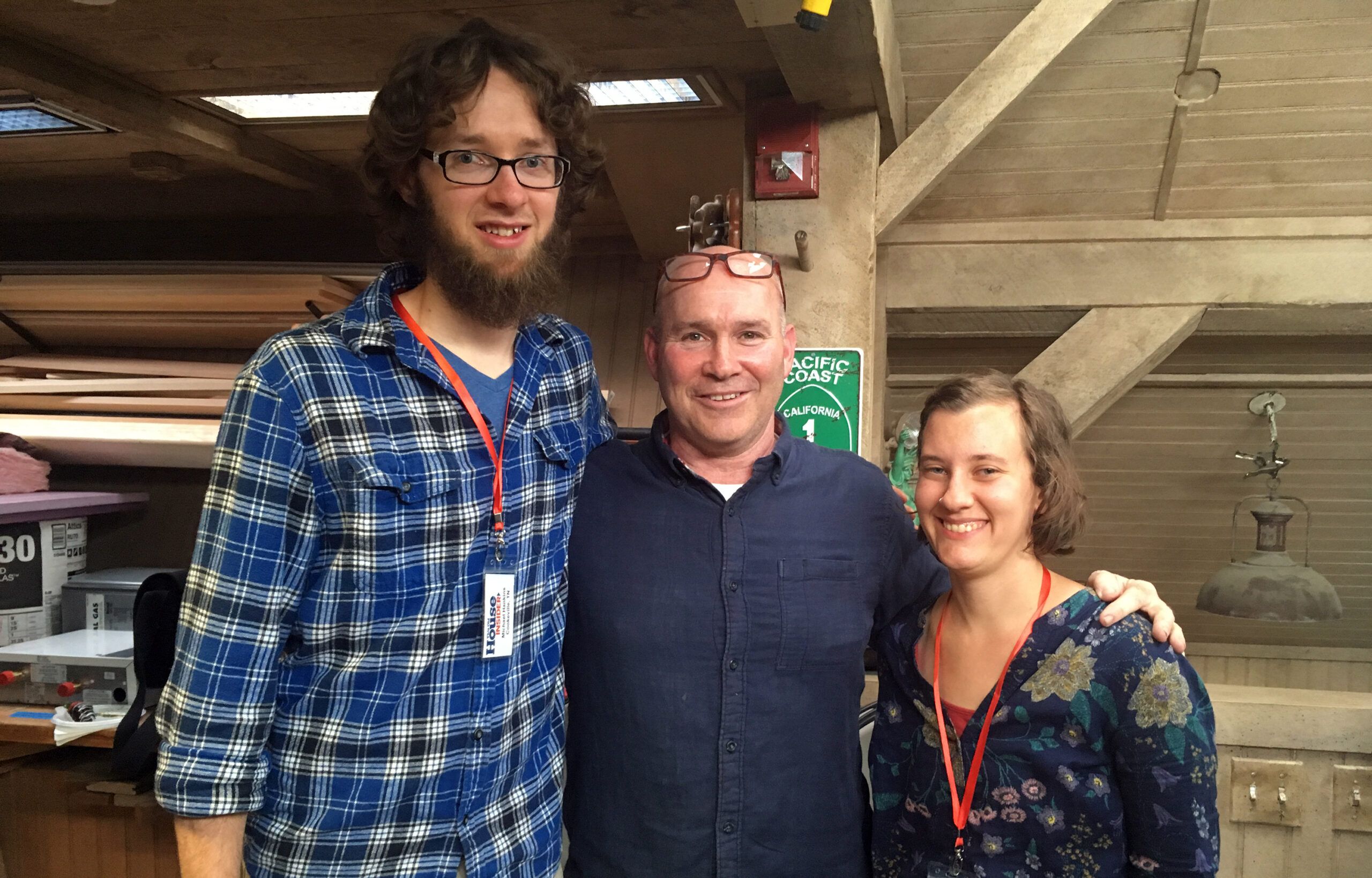 Mason Mark McCullough made a surprise appearance once the party was underway. Insider Michael Hankins and his wife Tara were among those happy to see Mark. The two drove up from Cookeville, TN, taking time to visit different spots in New England while on the road.
Zero Hesitation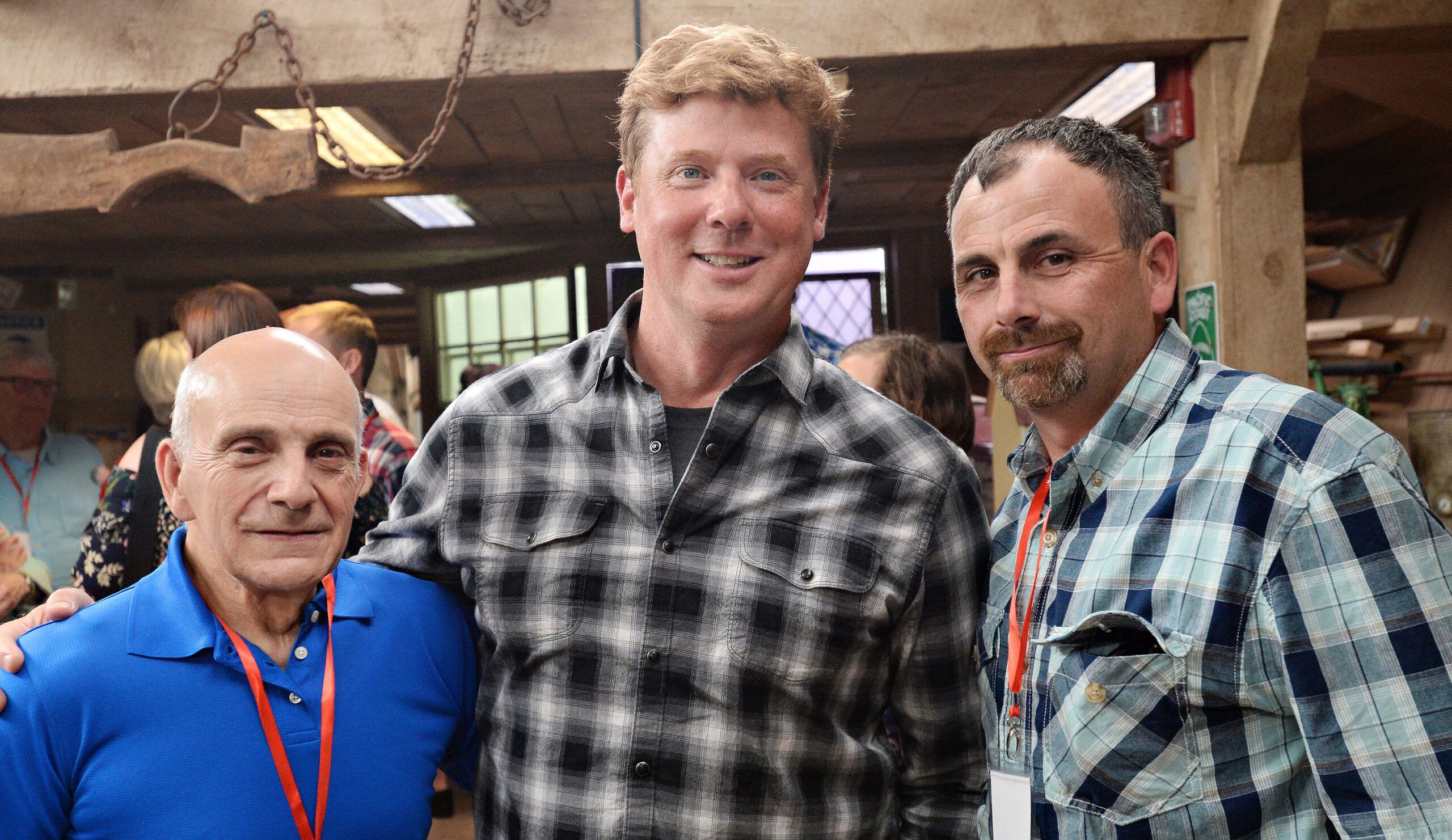 "When I got the call that I'd won passes, I didn't even have to think about it," said Insider Keith Faris, of Wolfeboro Falls, NH. "There was no way we weren't going!" Keith, who's a general contractor with his own construction business, brought his father, James, to the event.
Ask in Person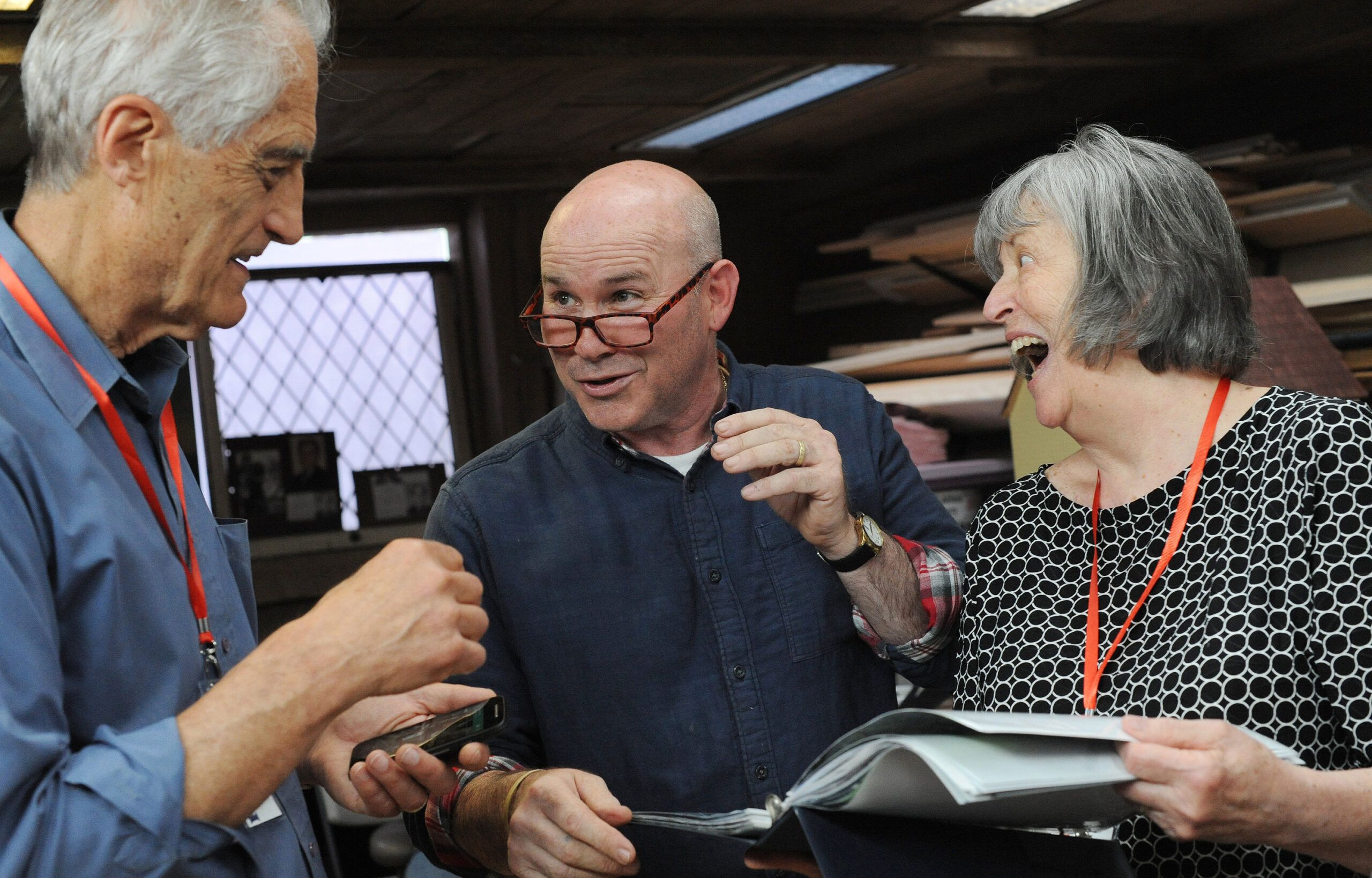 Insider Bill Hastings, who won a Tommy Award for his greenhouse built using reclaimed materials, came ready for Ask This Old House. He and his wife Elizabeth brought along photos of their Georgetown, MA home, and talked to Mark about a foundation issue.
A Special Anniversary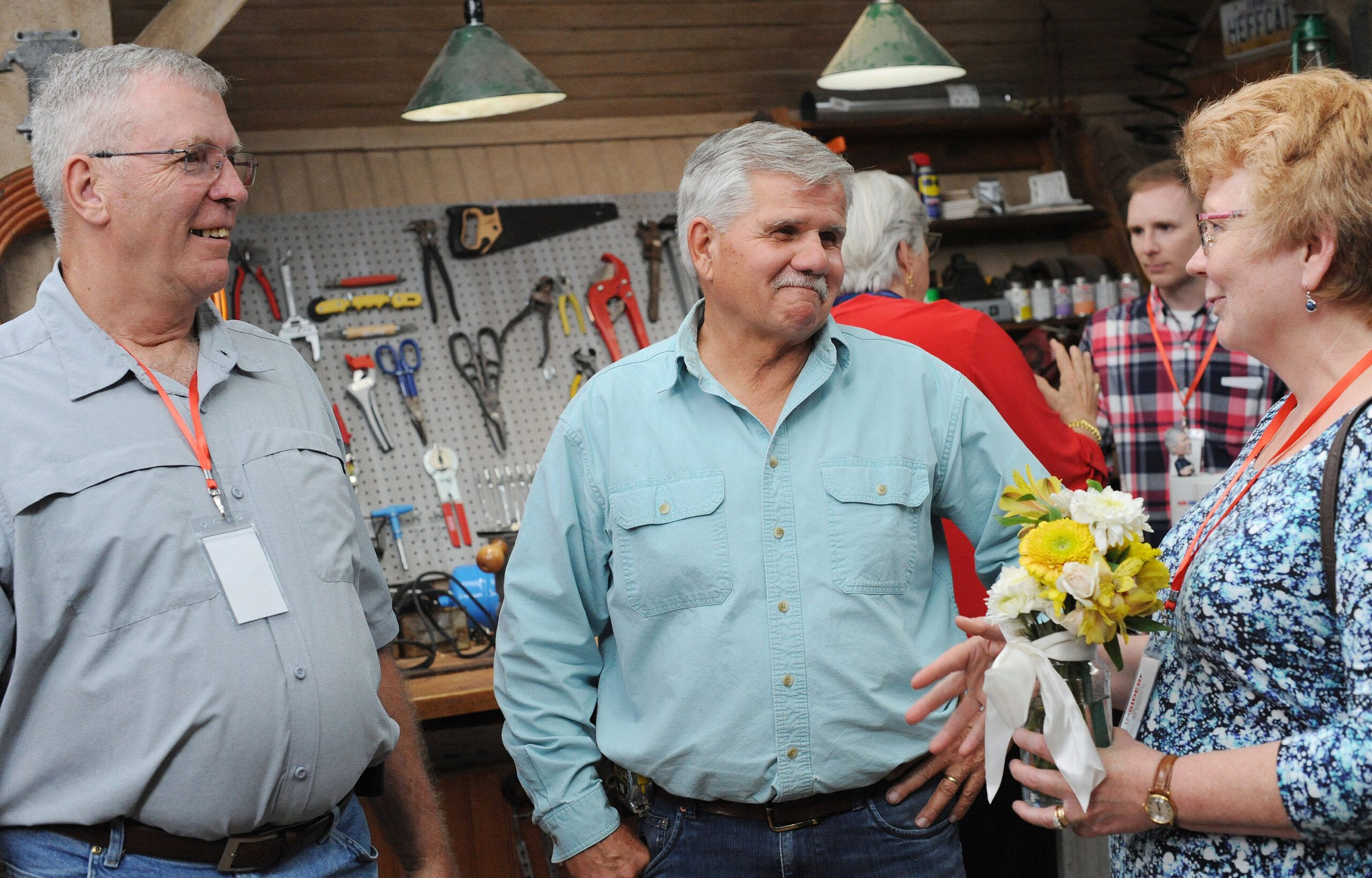 It turned out that Insider Alan Lefebvre and his wife Patty, who came up from West Warwick, RI, were one day away from celebrating their 32nd wedding anniversary! The happy couple were surprised with champagne and flowers at the party—though meeting Tom Silva had already made the day more than memorable. "I don't do a thing around the house without asking Tommy first!" Alan said. "I always look up how-to's on This Old House."
A Future Insider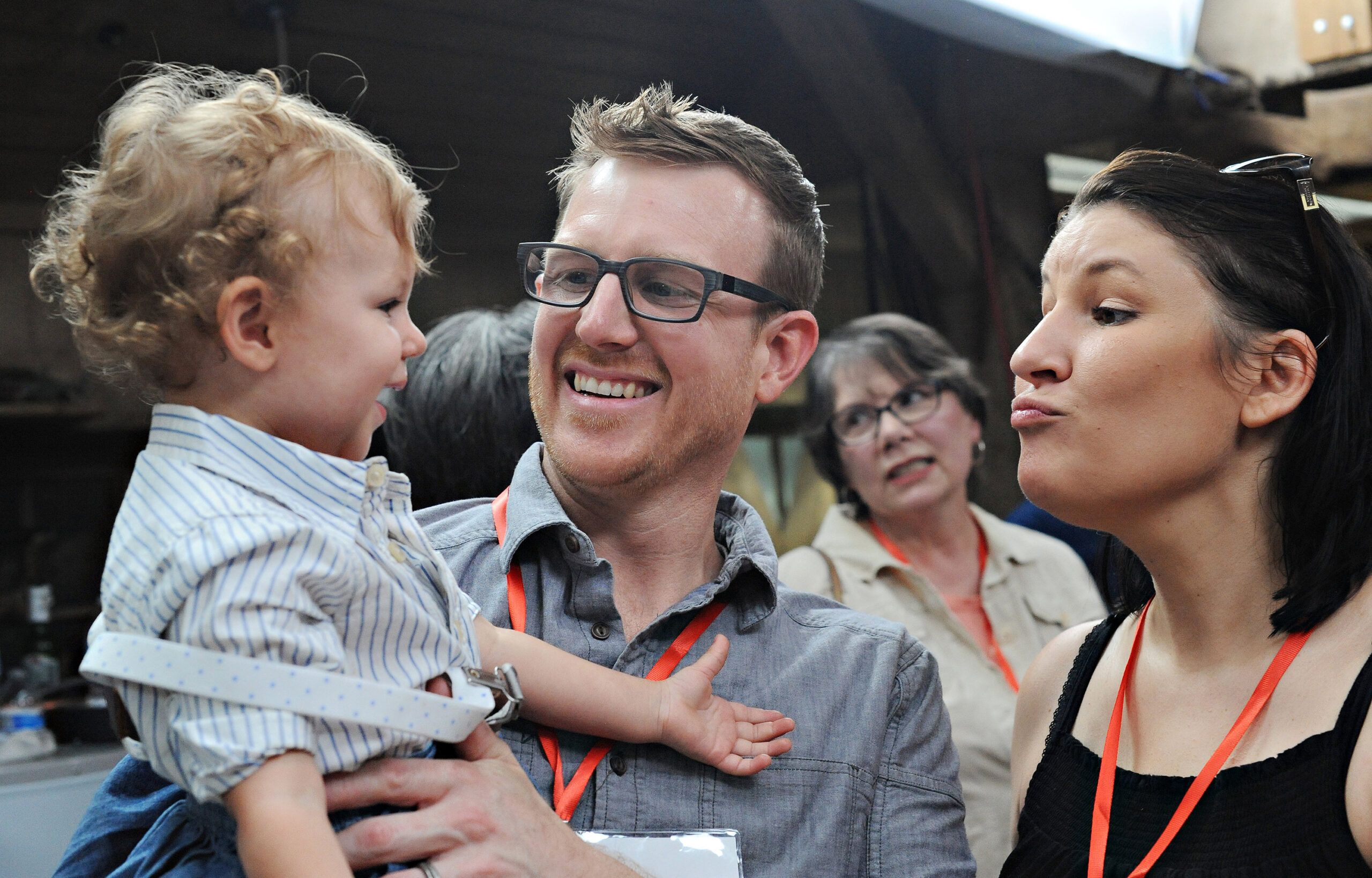 Insider David Lewis, of Memphis, TN, took home a Tommy Award for Best Deck. He'd started the project knowing that he and his partner Julia Hanebrink were planning an addition to the family, and now their daughter Nova can enjoy its kid-friendly features. "We tried to teach her to say 'Tommy' before we got here," Julia said, "but couldn't quite get it." Not a problem, as Nova had a smile and a wave for everyone!
Sharing the Past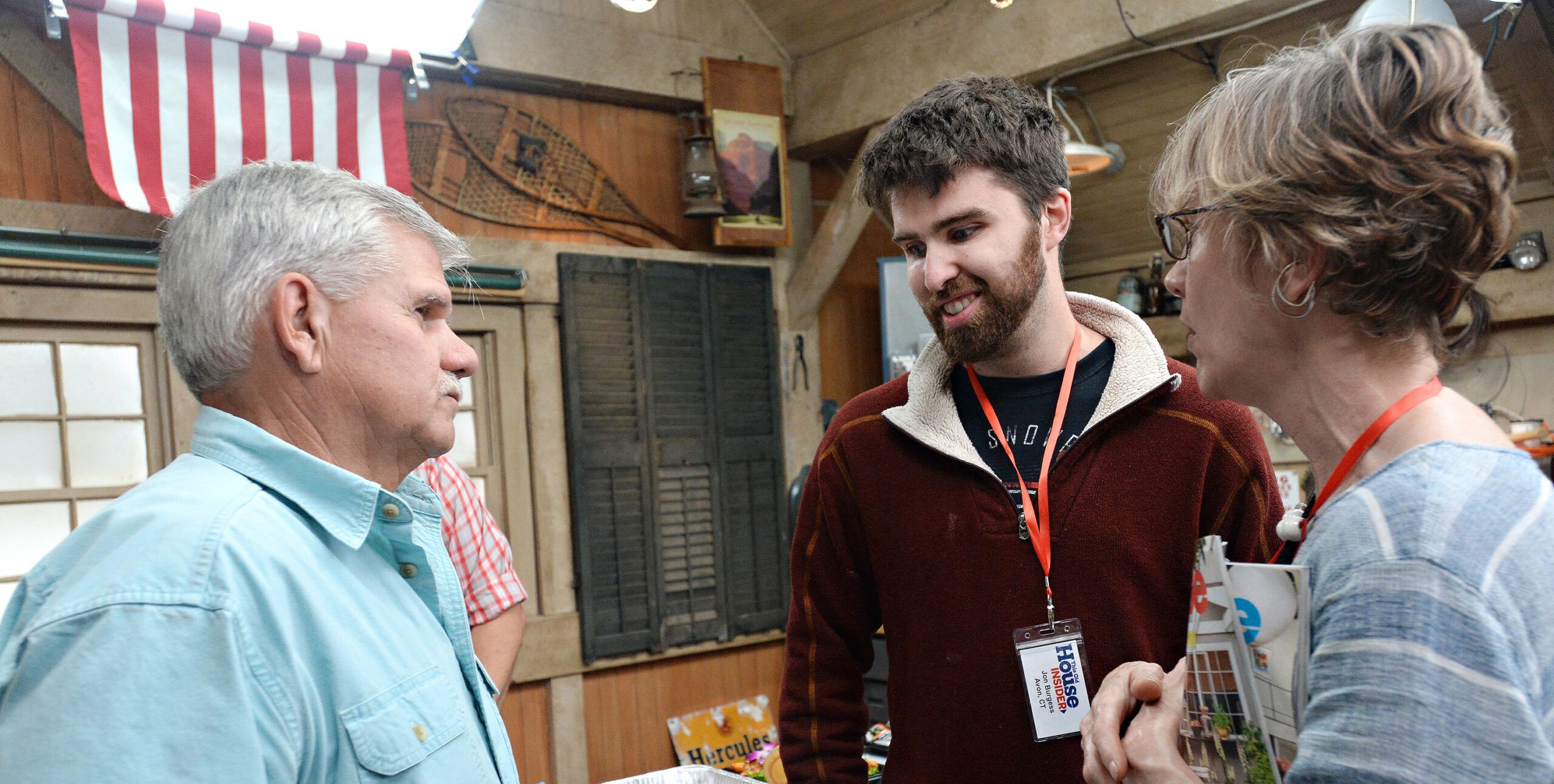 Insider Jon Burgess came up from Avon, CT, with his mother Carla. Jon got to show Tom a set of antique books about masonry which had been passed down in their family. Naturally Mark enjoyed looking through them, too!
Serious Fans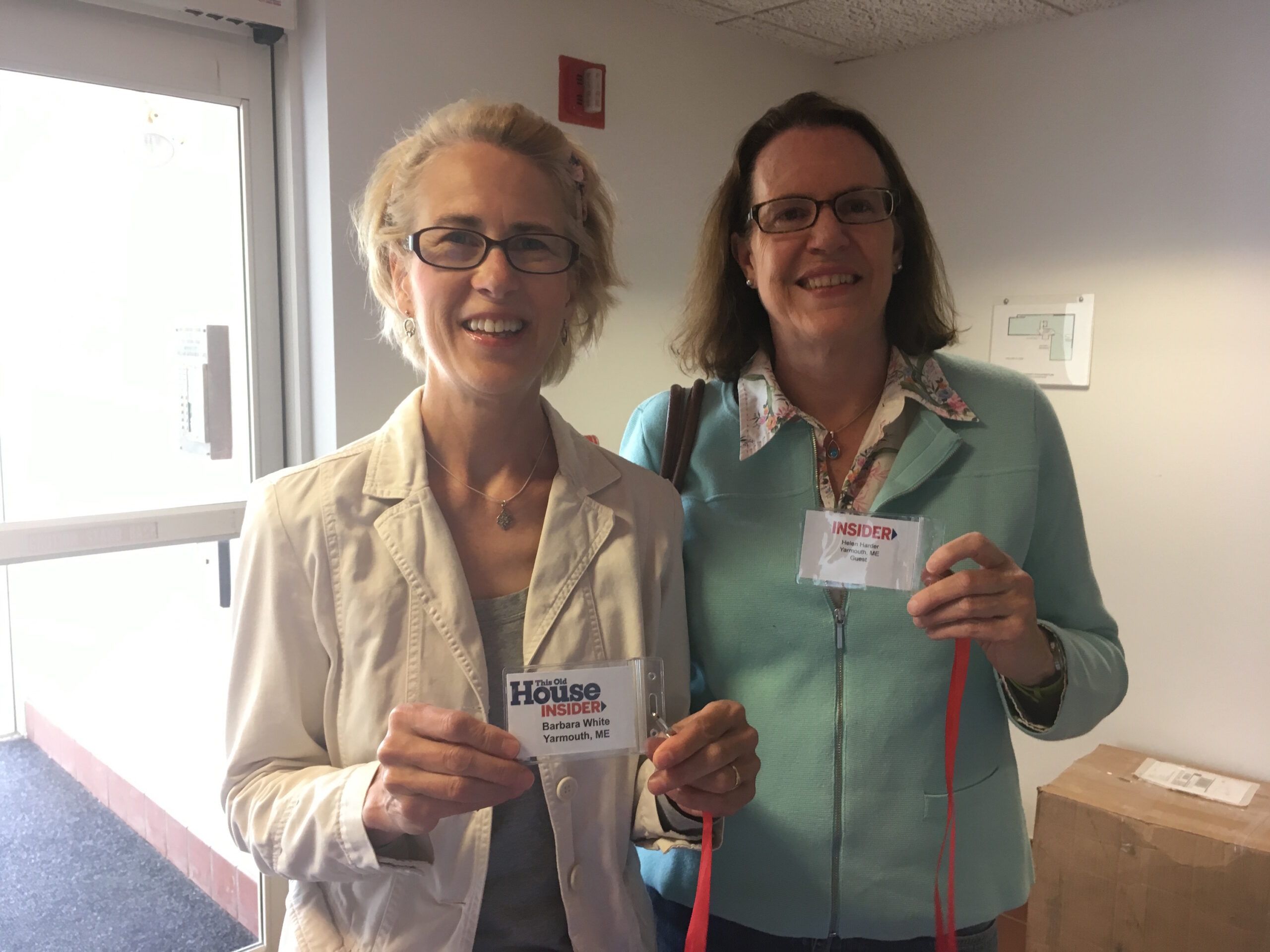 Barbara White (left) and Helen Harder (right) traveled to the event from Yarmouth, ME, giving them the distinction of being two of the only guests who came south for the day. Barbara, a true old house enthusiast who's put considerable effort into her own home, got to chat with general contractor Tom Silva during the party.
Finding 'Our People'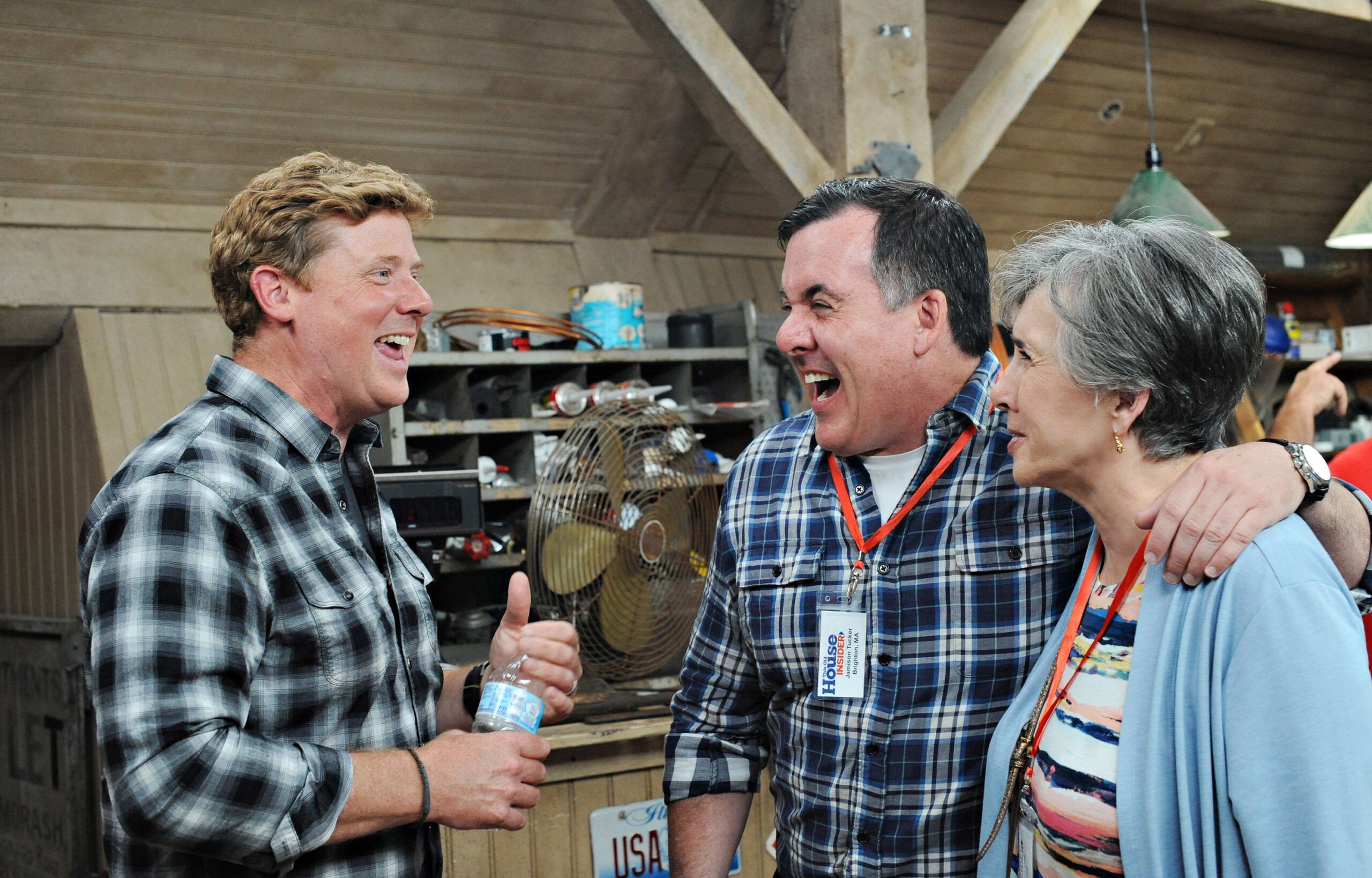 "Some people just don't get it," Cynthia Tucker said. "Here, I feel like I've found my people!" She booked a plane ticket to fly up from Texas when her son Jamison Tucker, an Insider member, called to tell her he'd won passes to visit the workshop.
When Jamison was growing up (and Cynthia was renovating every house the family lived in), the two always watched TOH together. Cynthia's now deciding whether her fourth whole-house renovation will be her last, while Jamison has recently relocated to Brighton, MA, where he owns his first fixer-upper. TOH host Kevin O'Connor had the two in stitches during the party.
An Evening to Remember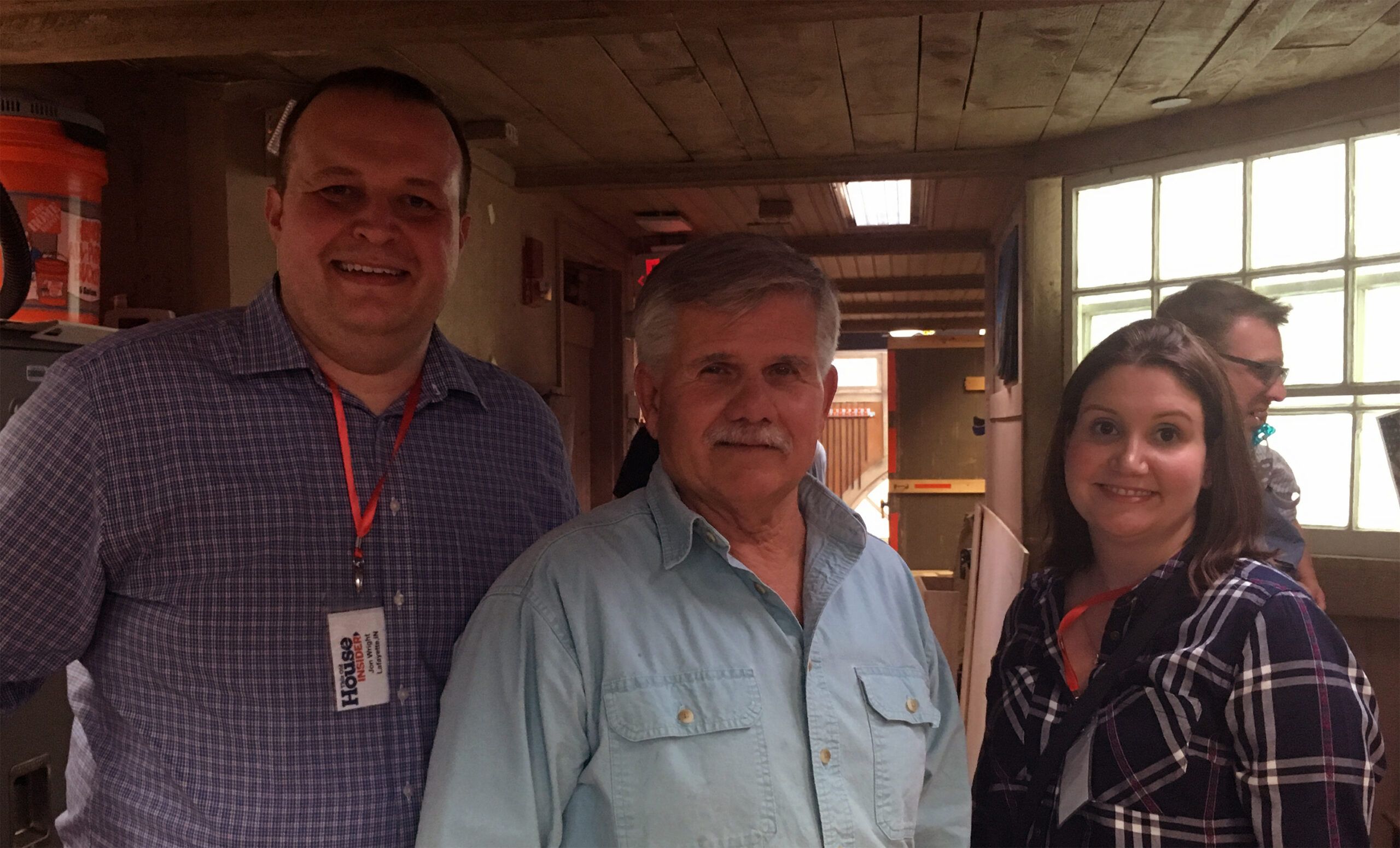 Insider member Jon Wright and his wife Casey, who traveled from Lafayette, IN, were amazed at having the opportunity to check out the Ask TOH workshop in person—and to get a photo with Tom Silva.
Tom Has the Answers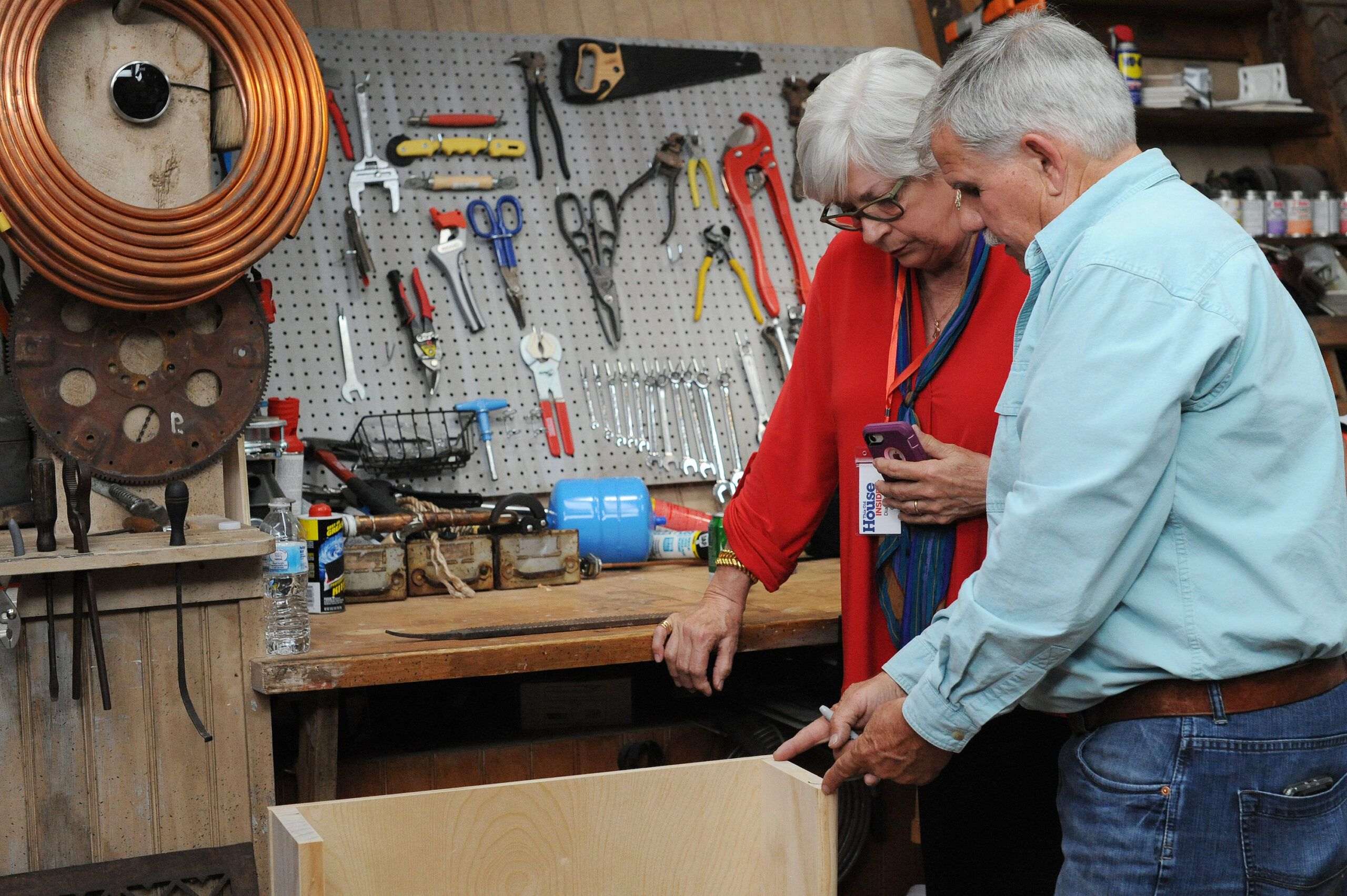 During the party, Tommy Award winner Diane Bostow had a question about staircases for Tom Silva. Tommy grabbed a piece of scrap lumber and a marker, and explained exactly how he would do the job!
"Where I'm from in Michigan's Upper Peninsula," Diane said. "Watching This Old House is like a way of life for people. Young, old, everybody watches it!"
A Once-in-a-Lifetime Experience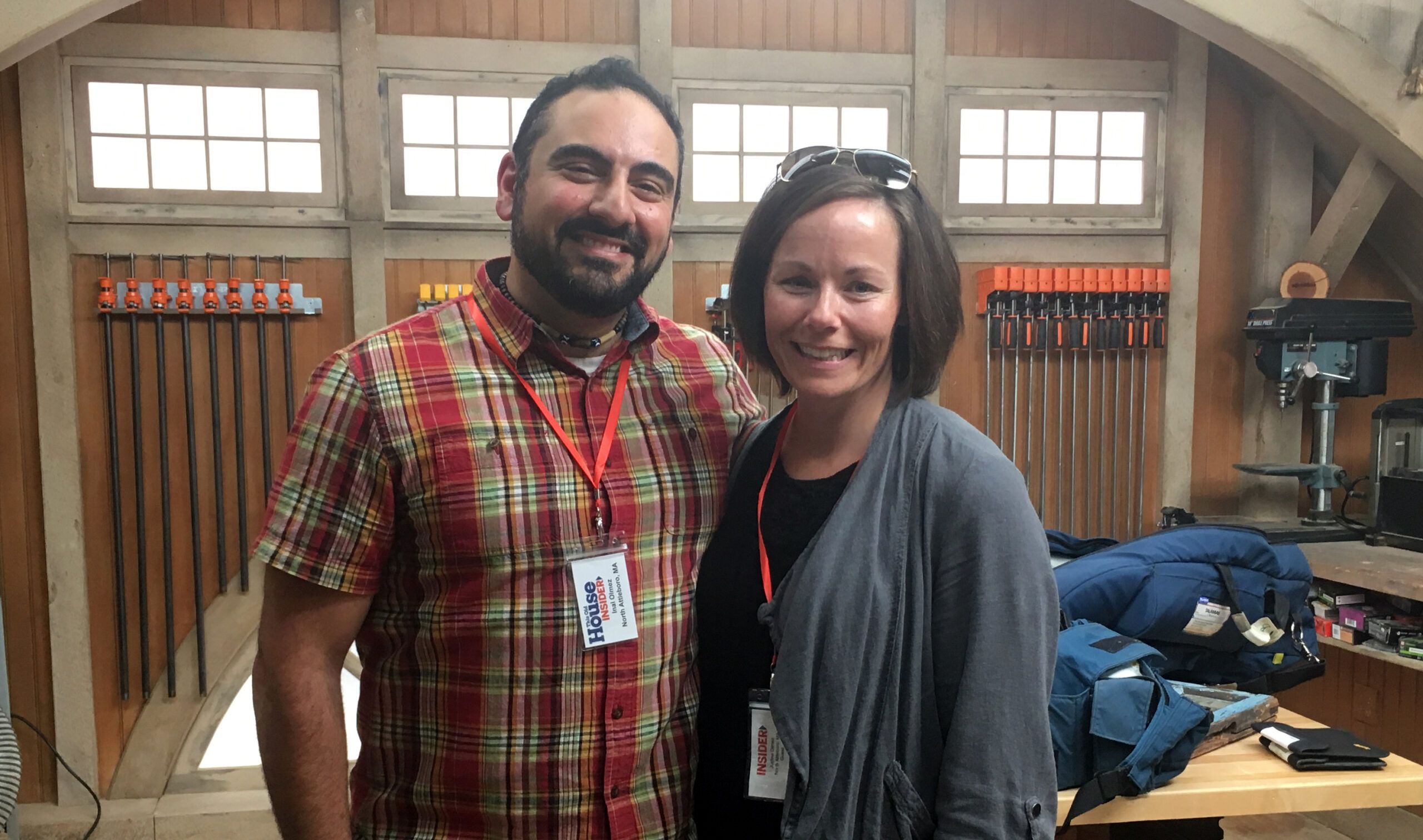 For just a moment, Insider Inal Olmez hesitated at taking photos in the AskTOH workshop. But then, he realized, "When will I do this again?" He and his wife Justine only had to travel from North Attleboro, MA, but being inside a space they'd seen so many times on TV (and getting to meet Tom and Kevin) was a pretty mind-blowing experience.
What are you waiting for? Join This Old House Insider for the chance to be part of exclusive events like this one, and much more!