The Right Ride
While a postage-stamp-sized yard would be easy to maintain with a self-propelled mower, for lawns over 1 acre consider a zero-turn mower. They cut neatly and efficiently, making quick work of larger landscapes, and they can easily navigate obstacles in the form of patios, fire pits, water features, shrubbery, or paved walkways.
Set Your Deck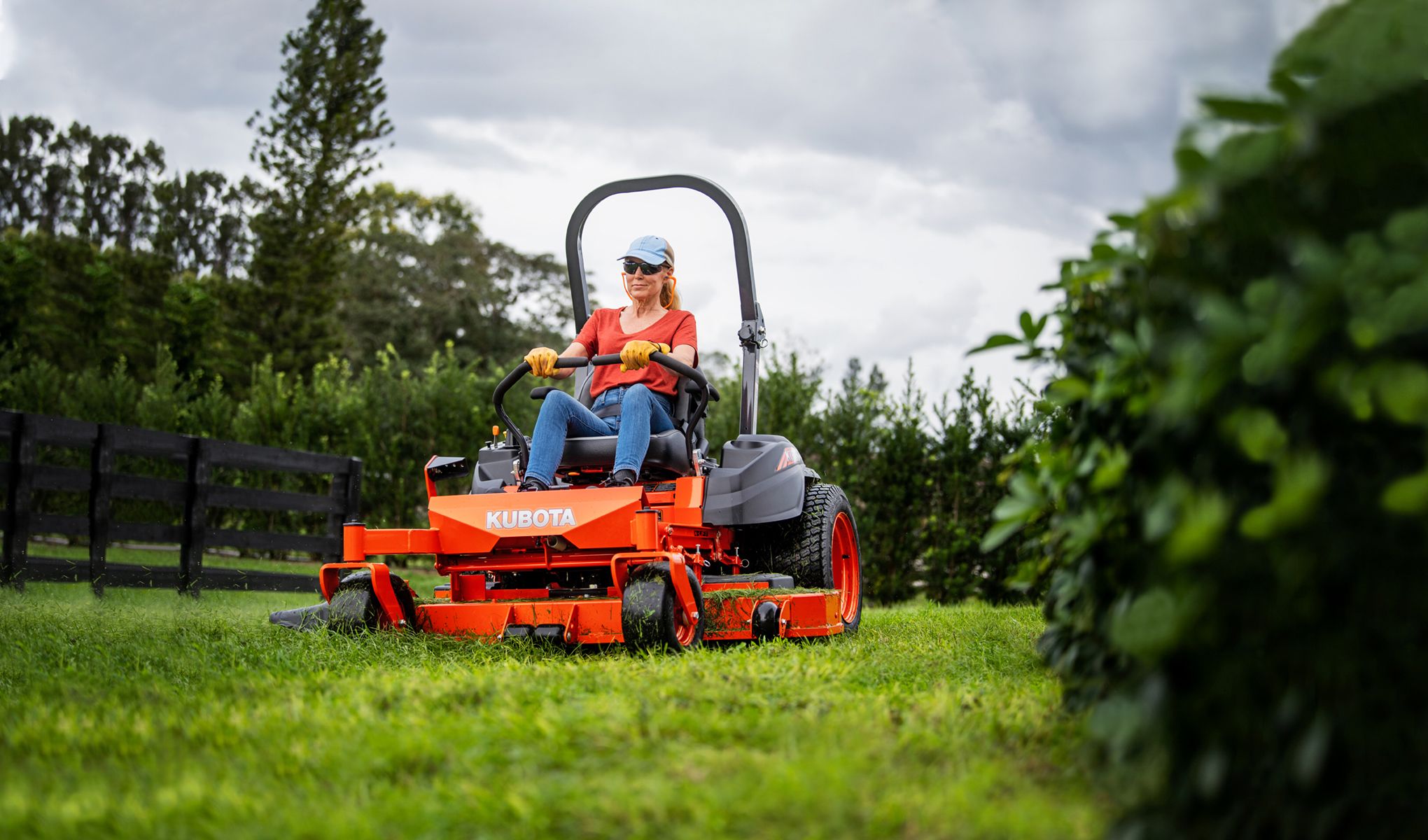 When deciding how short to cut your lawn, you shouldn't focus purely on aesthetics. Unlike a haircut, mowing doesn't only affect your lawn's appearance; it also impacts the health of your grass. You don't want it to get too long and unruly, but if you trim it too short, you can potentially "stress" and weaken your grass and root system.
Especially in late spring and summer months, a good rule of thumb is to set your deck to around 3 inches, or as high as recommended for your particular type of grass. Taller blades help grass develop deeper roots that can reach for water underground. Tall grass also helps to shade and cool the soil, protecting it from drying out. Heading into colder months, you can trim shorter; heavy grass can collect snow and moisture, encouraging mold.
For quick and easy adjustments, the Kubota Z400 allows you to alter your cutting height without even leaving your seat, thanks to a patented K-Lift "one-push" system. Just one push to lift the deck, and a simple twist of a dial will allow the user to set the deck height in ¼" increments for a professional finish.
Quick tip: Always mow when grass is dry. Wet grass can bend, making it difficult to cut and prone to tearing. And wet clippings can bunch up and clog your mower.
Power and Performance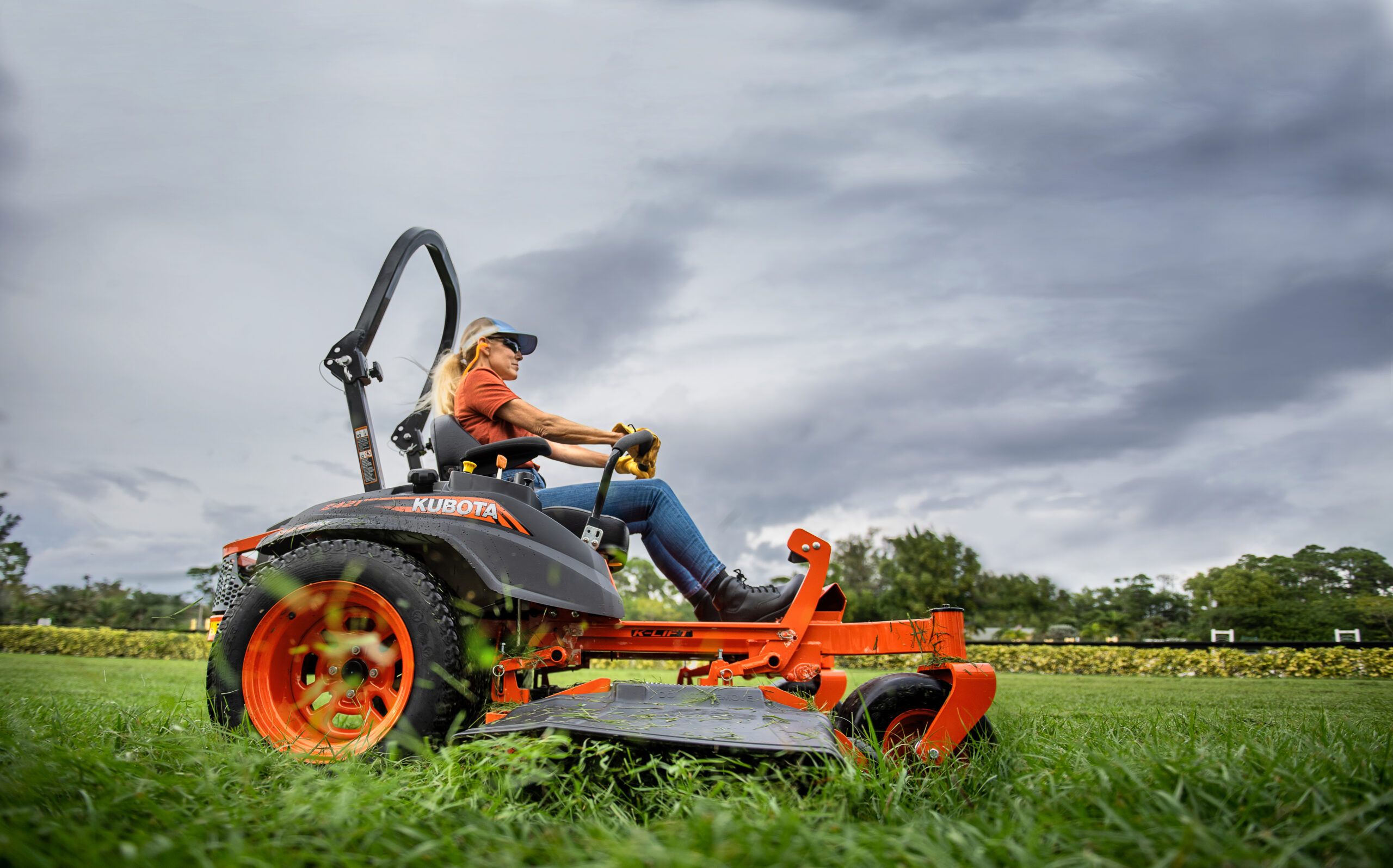 If you want a professional looking lawn, you'll need professional-grade equipment. The Z400 Series by Kubota comes equipped with a powerful KAWASAKI FS engine that provides the torque you need to power through tall grass and rugged environments. The exclusive Hydro-Gear® Commercial ZT3600® transmission delivers power, and its class-leading speed of up to 10mph* makes lawn care faster and more efficient. The 5″ deep welded mower deck provides a generous internal deck volume that contributes to enhancing both mowing performance and clipping discharge performance.
*Class defined as Gravely Pro-Turn ZX, Scag Patriot, Exmark Radius S, John Deere Z730M, and Hustler Fastrak SDX for the 52″-54″ zero-turn models. Based on published speeds of class company websites as of 06/30/2020.
And speaking of clippings…
Make Mulch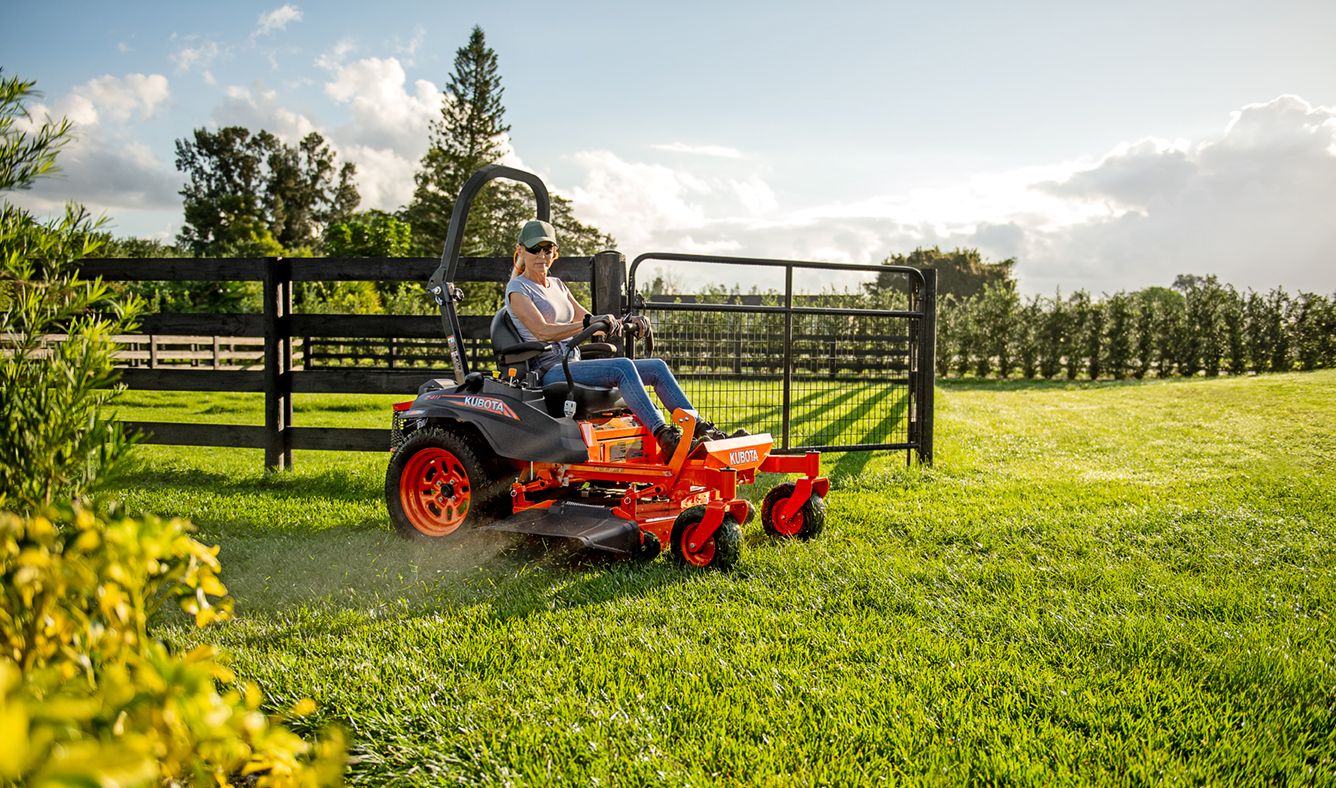 Lawn clippings can add valuable nourishment to your soil and provide a portion of the annual nutrient requirement for your lawn. So instead of throwing them out, mulch your grass clippings back into your lawn to provide a free, organic feast. (And not having to stop, bag, and discard the clippings will save you time, too.)
Kubota's Z400 makes grass management easy with these optional accessories:
Operator controlled discharge chute that can be opened and closed with a single lever, letting you temporarily shut the outlet to avoid sending clippings into flowerbeds or roads
Mulching kit that finely cuts clippings for an outstanding mulching performance
Generous 7-bushel (250L) grass catcher kit that reduces the number of stops required to discharge clippings, for a more efficient experience
Comfort Meets Convenience
During periods of peak growth, you'll need to mow more frequently—as often as every 5 days—so operator comfort is key. The Kubota Z400's adjustable high-back seat, wide foot pan for easy entrance/exit, and ergonomic control layout reduce user fatigue so you can keep going, longer. And the convenient cup holder will keep a cool beverage handy on hot days.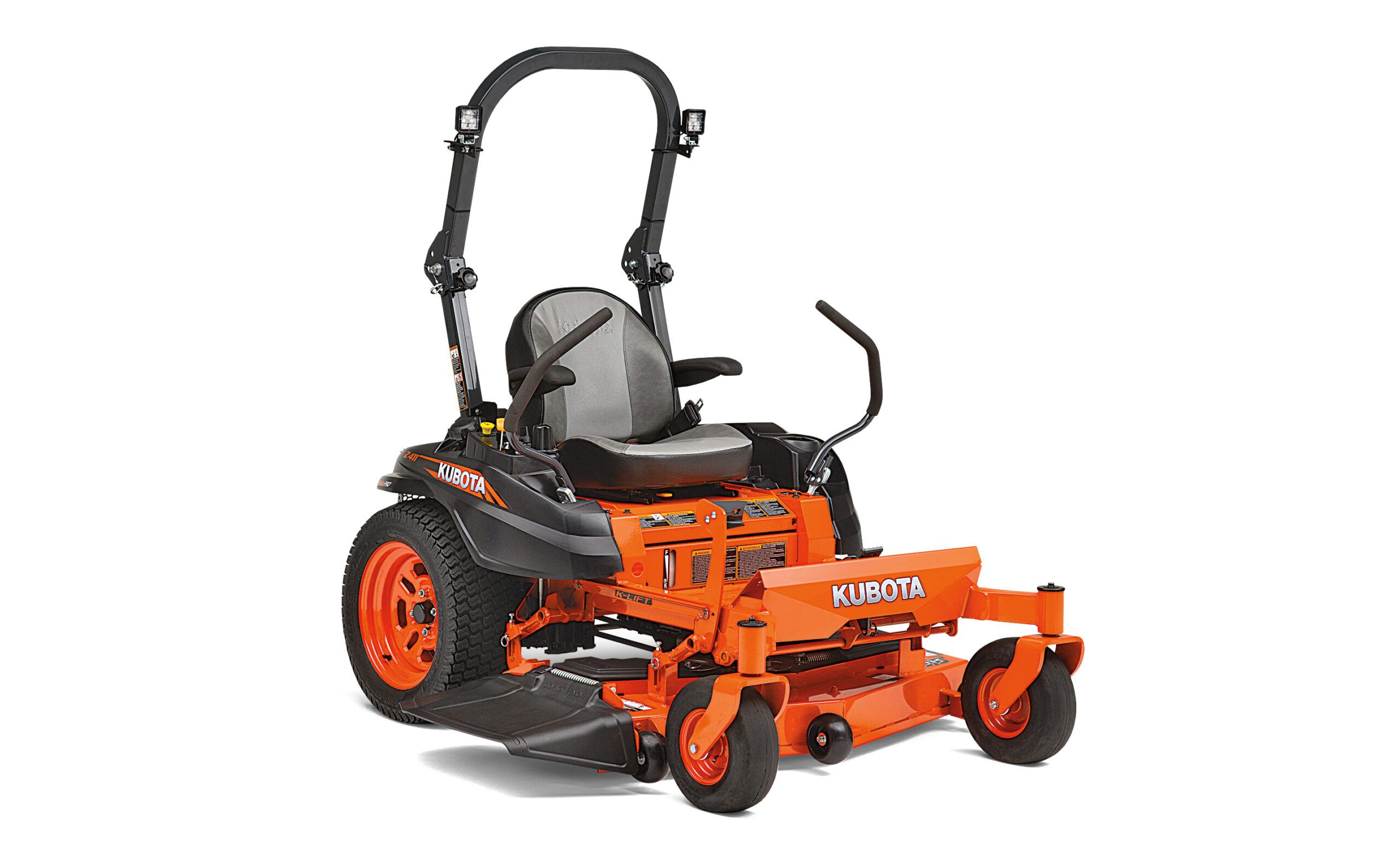 Comfort and convenience, durability and performance—the Kubota Z400 is everything you want in a zero-turn mower. To learn more, or to find a dealer near you, visit KubotaUSA.com.