Historic Tudor-Style Cottage!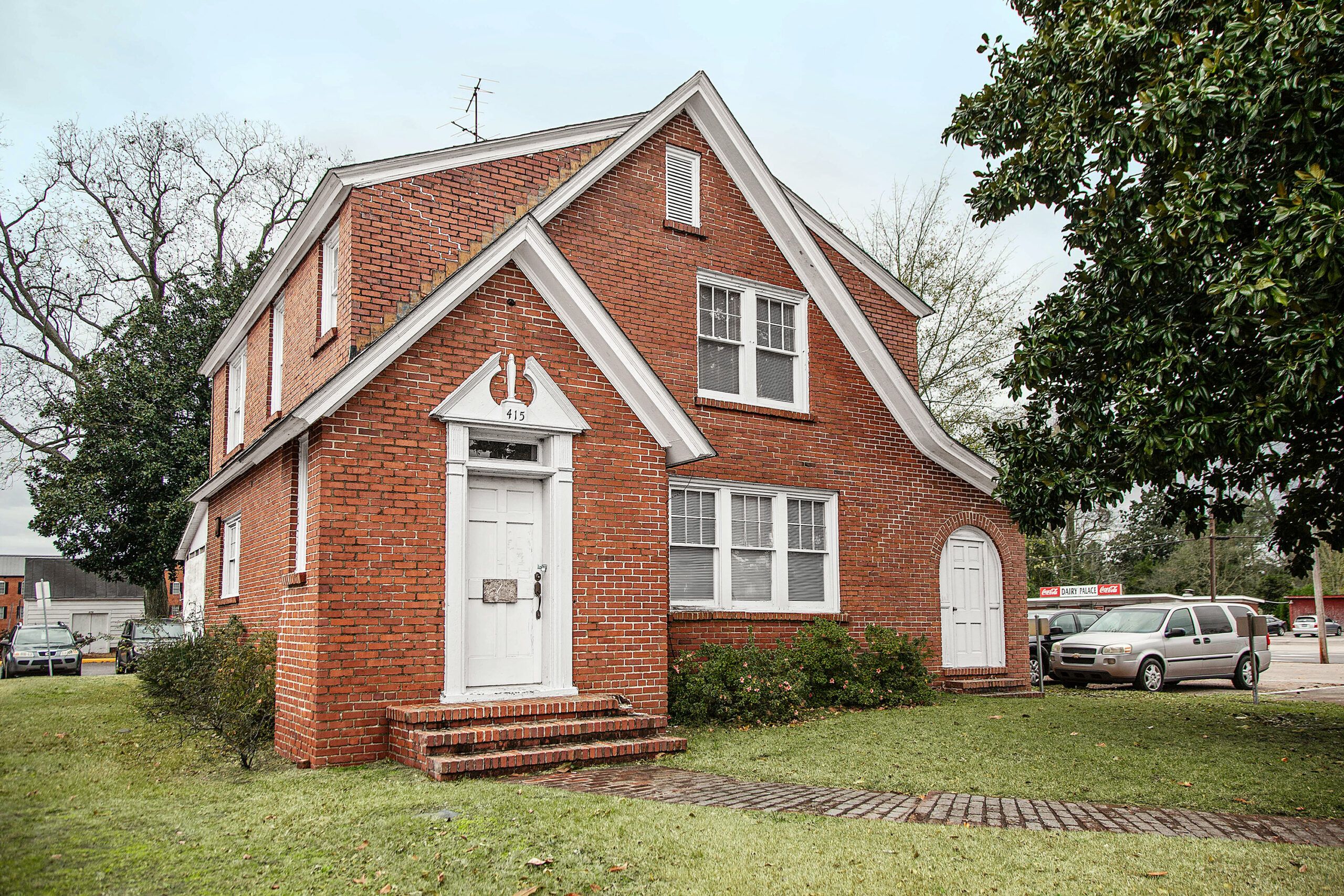 Price: $70,000
Location: Washington, NC
Contact: Maggie Gregg, Preservation North Carolina, 252-689-6678
The History: Just two blocks from the Pamlico River, this Tudor-style cottage was built in 1930 by Henry Clay Carter III, son of a physician, and his wife, Marjorie Hoyt Carter, daughter of the city's leading clothier. This seaport's bustling maritime activity may have been what attracted the Carters, who moved from New York in the early 1900s. While the river still draws residents, visitors, and business owners alike, the house, located downtown, has fallen into disrepair.
Shown: A short walk to the riverbank, the three-bedroom, two-bath Tudor-style cottage has 1,852 square feet of living space, a storybook roofline, and vintage brick veneer.
Colonial Mantel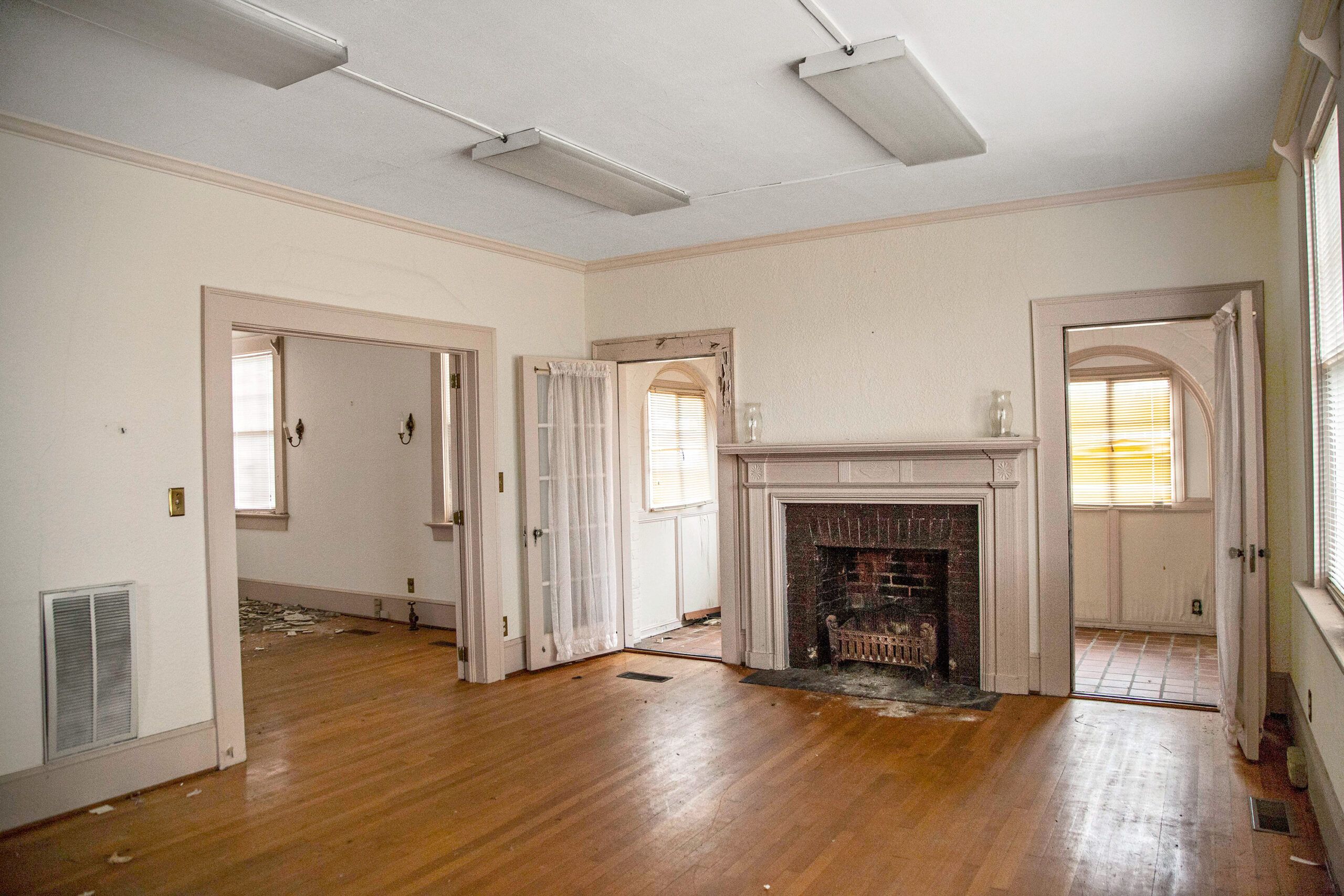 Why Save It? The house is a contributing building to the town's registered historic district, a collection of antebellum through early-20th-century structures. But after several devastating fires and some recent demolition in the district, it is the last of its type to survive, and Preservation North Carolina is working to create a restoration plan. Plenty of original features remain, including woodwork and hardwood floors, French and paneled doors, glass doorknobs, six-over-one windows, light fixtures, and a fireplace mantel.
Shown: The large living room features original wood floors, tall baseboards, and a Colonial Revival-style mantel.
Arching Sunroom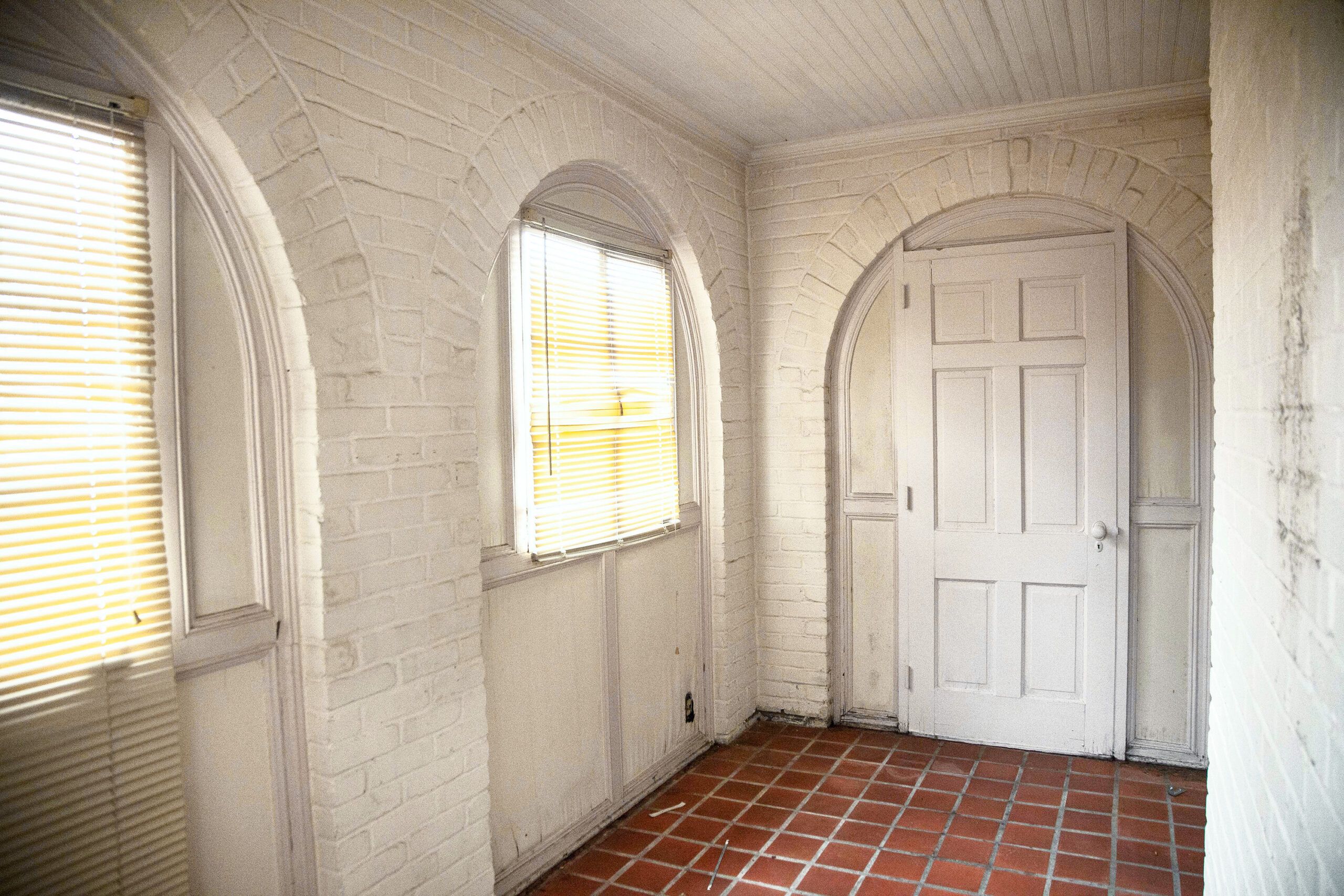 What it needs: The structure is stable but needs all-new systems, a roof, a kitchen, and bathrooms, as well as cosmetic carpentry and plaster repairs. State tax credits are available. It is also zoned for mixed use, with additional federal tax incentives available if the new owner wants to set up shop—joining a brewery, a distillery, and an indoor farmers' market that have opened nearby. Either way, the house is in dire need of someone willing to get it back in business.
Shown: A side porch was converted to a sunroom in the mid-20th century, with windows and a second entry door inserted in the arched openings, but a new owner might prefer to open it back up.
Graceful Volute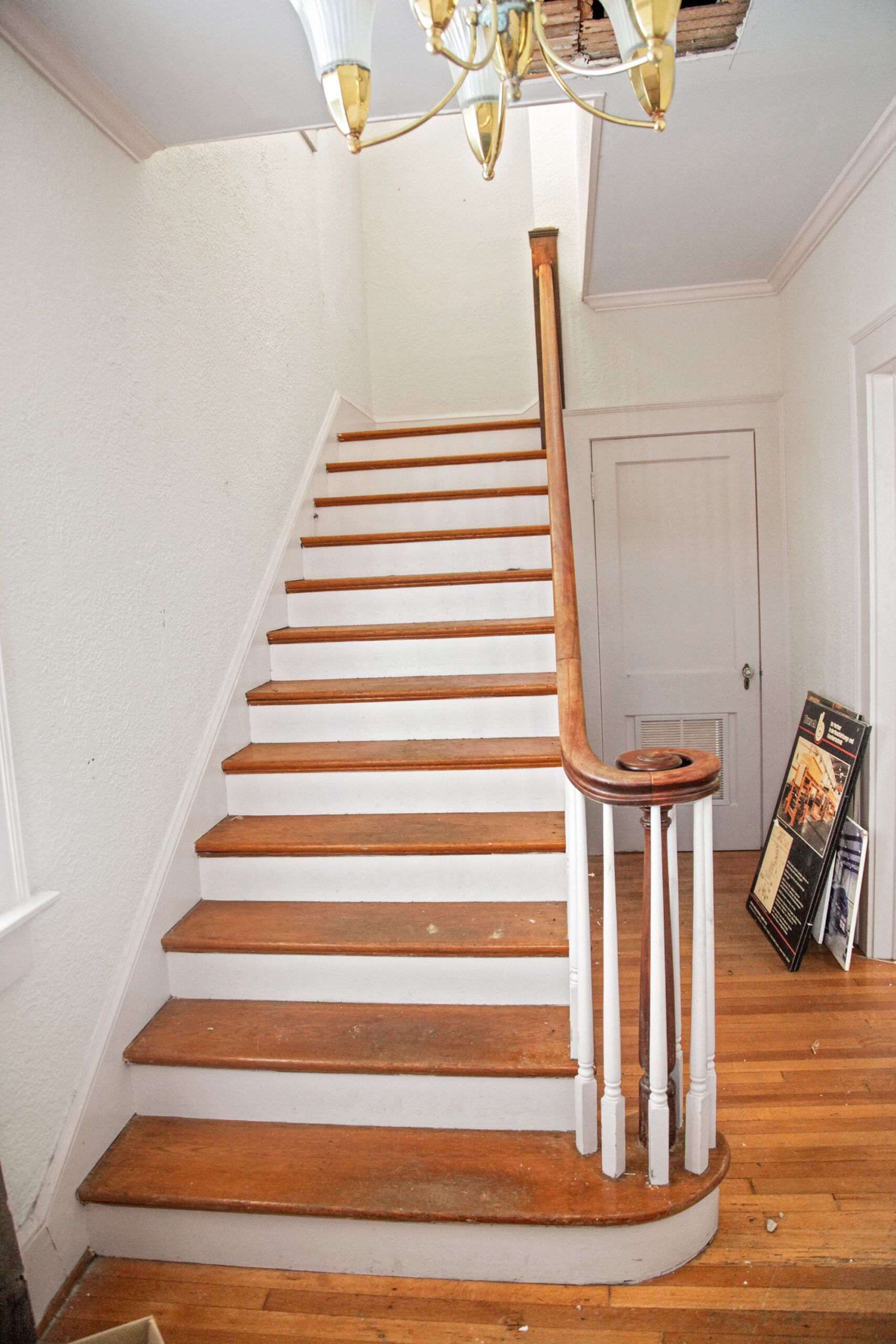 Just off the entry hall, the original staircase's handrail ends in a gracefully curved volute.
Side Porch Archway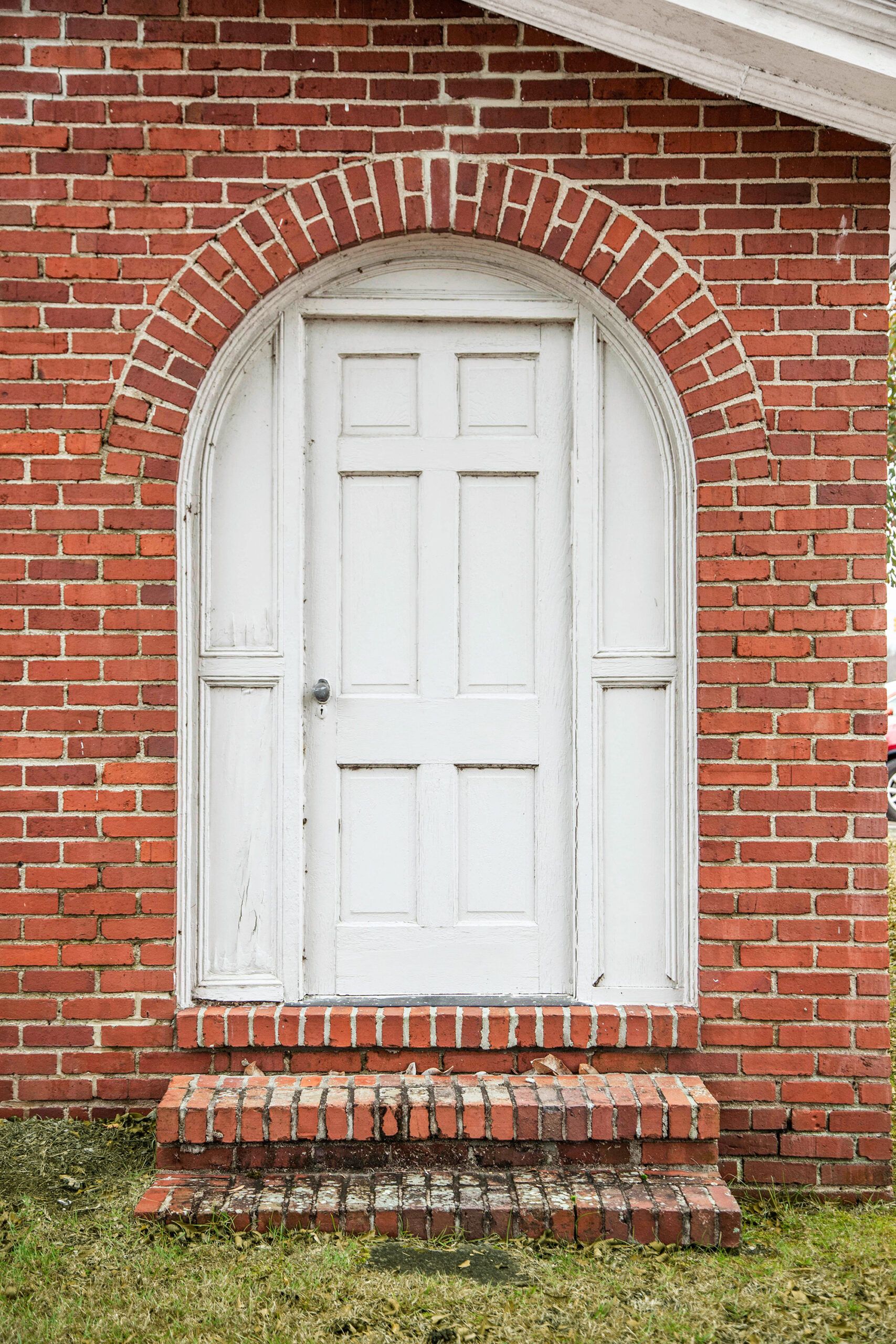 An exterior view of the enclosed side porch's six-panel door and the arched brickwork.
Blank Slate Kitchen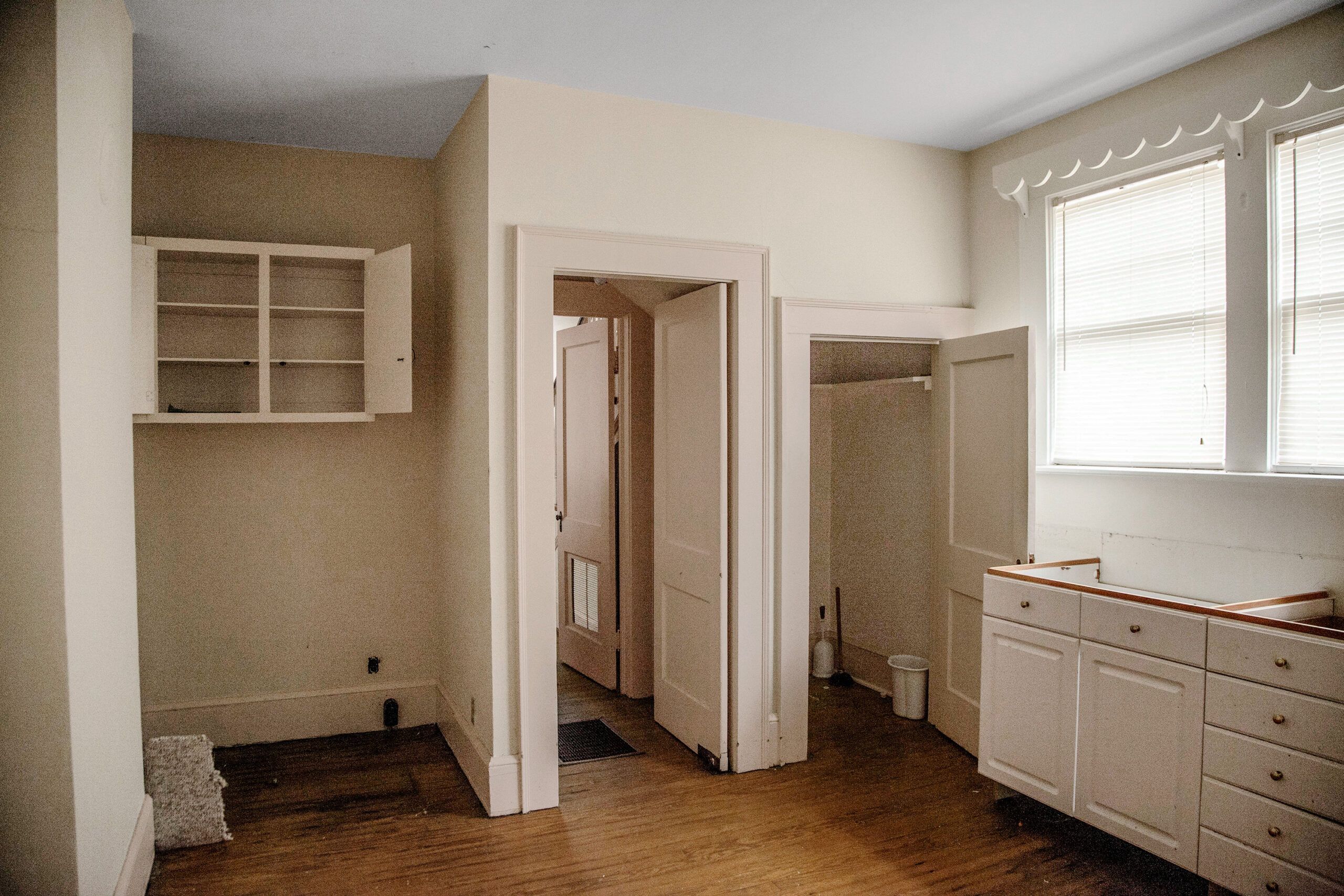 The existing kitchen is a blank slate for customization. An adjacent dining room provides space for sit-down meals.
Tudor Alcove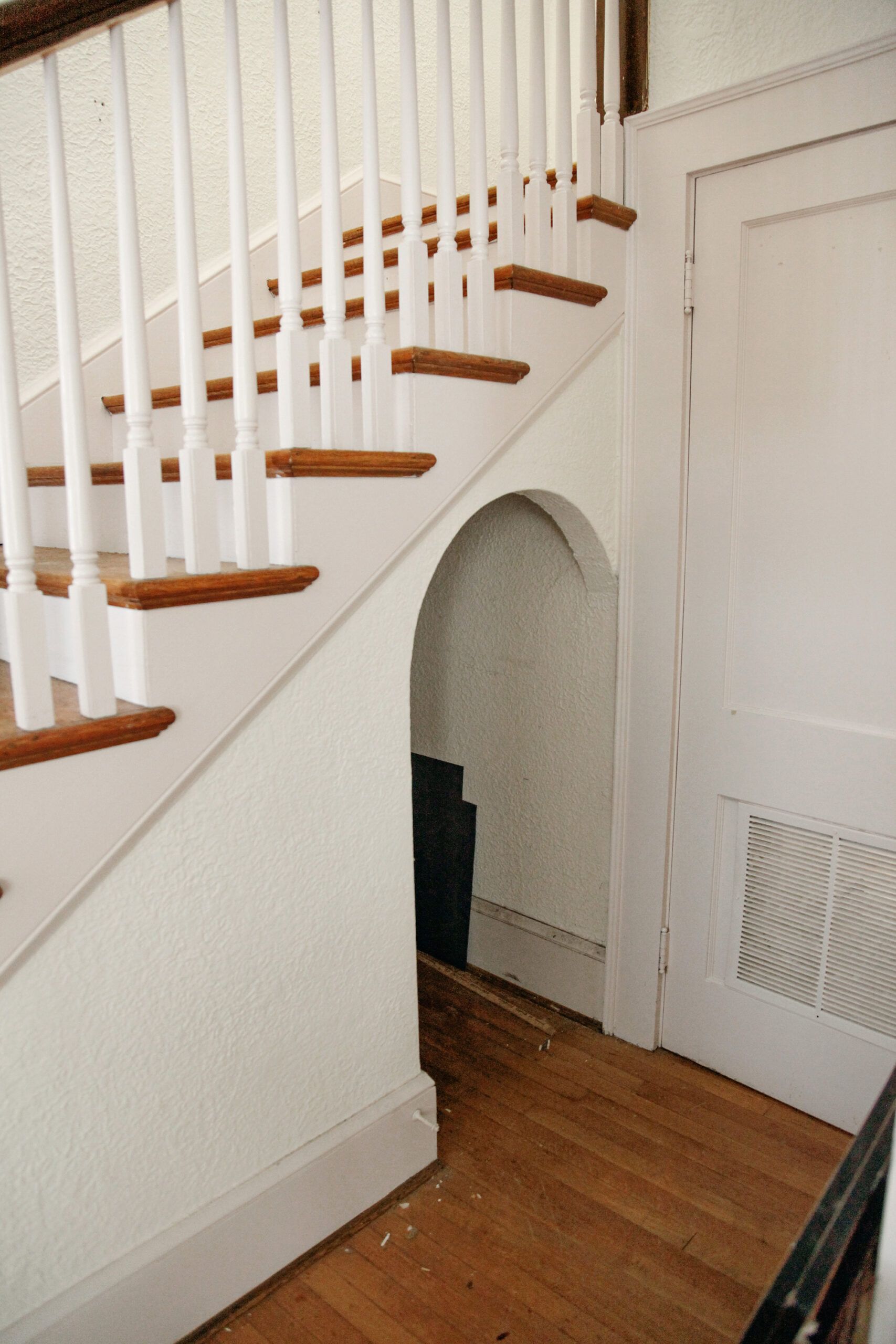 An alcove under the stairs mimics the curved lines of the Tudor-style cottage's exterior architecture.
Stairs Showing Tread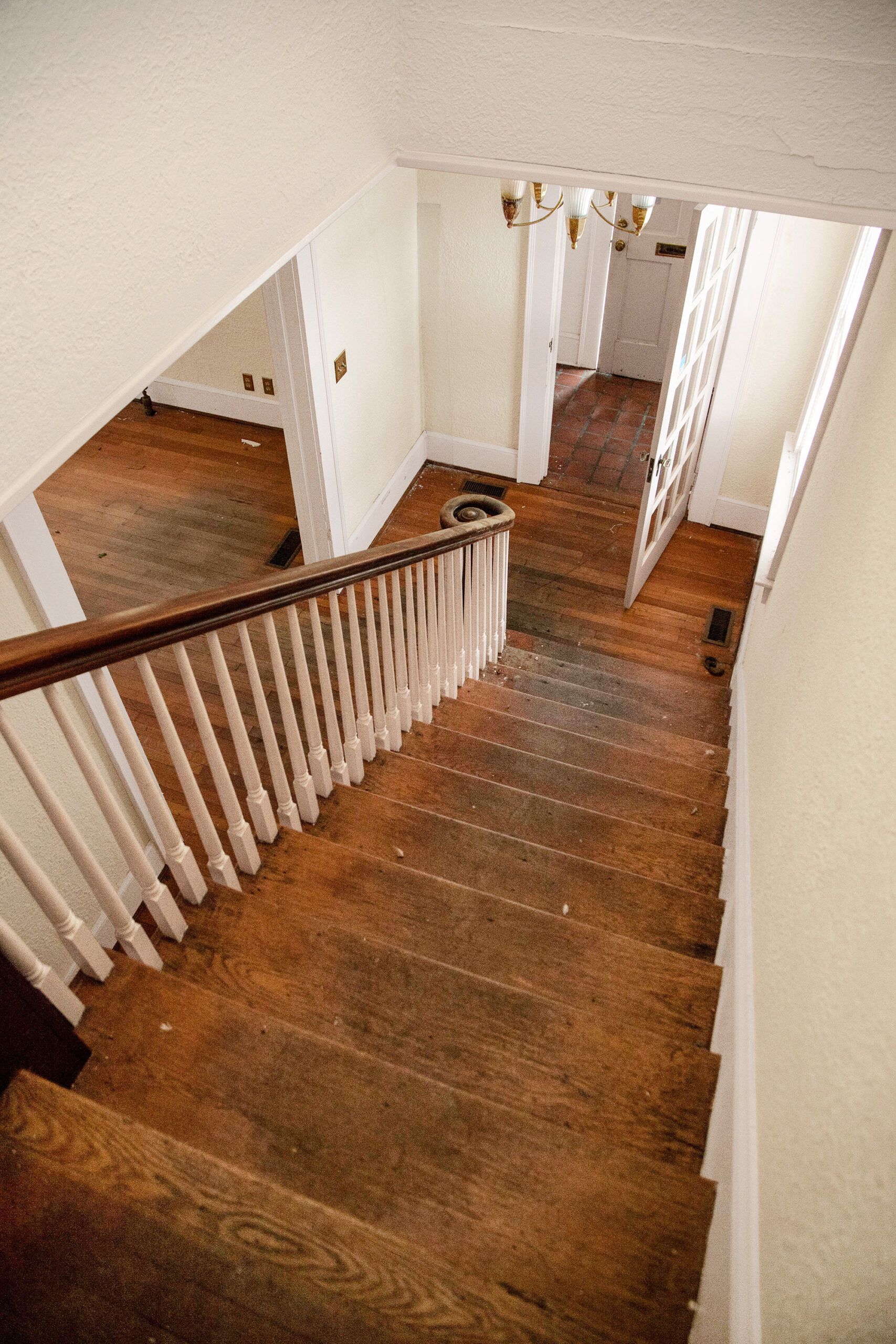 The original hardwood floors and stair treads show some wear but are in good enough condition to be refinished.
Side Porch Profile
Located on a .12-acre city lot, the house is next door to the public library. The district features a mix of residential homes and businesses.
Shed Needs to be Shedded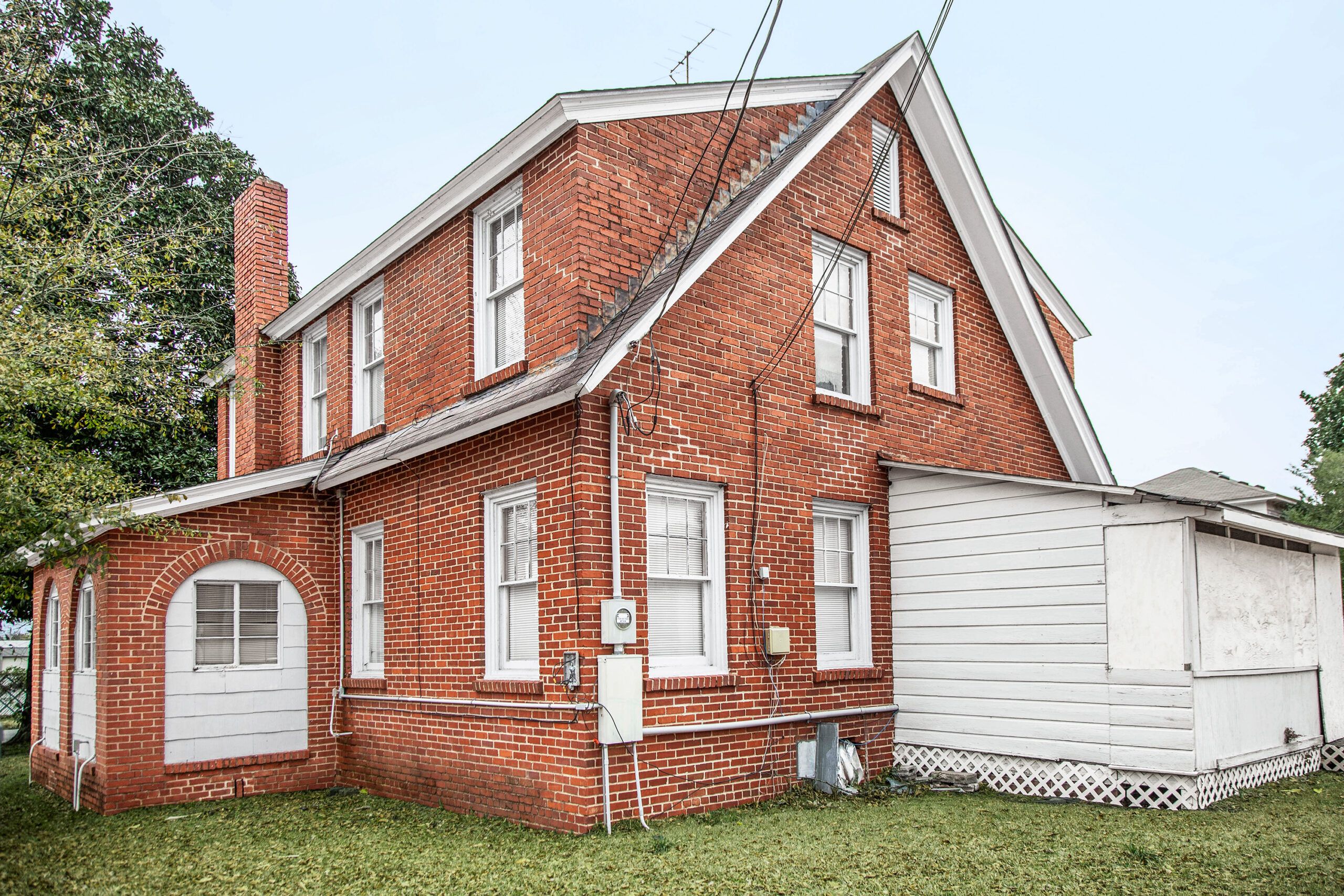 A shed addition on the rear of the home will need to be either removed or rebuilt by the new owner.
Thanks to: Maggie Gregg, Preservation North Carolina