What Homeowners Want in a House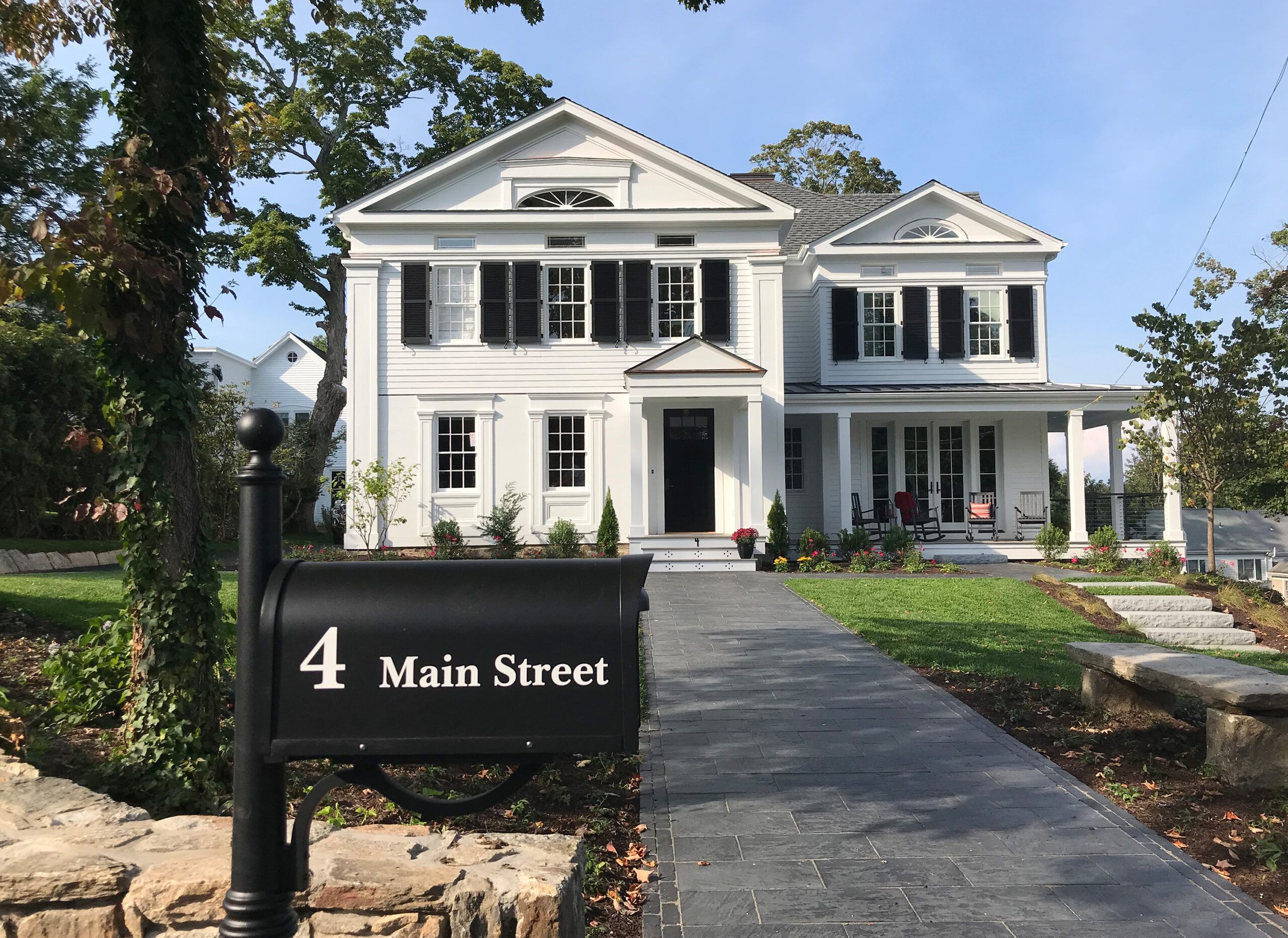 Vintage houses draw us in with their detailed facades, gracious proportions, and period charm. But let's be honest: Once inside, we want light and bright living areas with large windows, kitchens with room to gather, bedrooms with big closets, and, ideally, a bath for each member of the family. While we're at it, we want every modern convenience, too, including mechanical systems that keep us comfortable and, when possible, technology that anticipates our needs. Our 2019 Idea House in New Canaan, Connecticut, does all this and more, while preserving a piece of local history.
SIDING: LP SmartSide
WINDOWS & DOORS: Sierra Pacific Windows
SOD: Sodco
MAILBOX: House of Antique Hardware
ROOFING: GAF
PAVERS: Unilock
PORCH FLOOR & CEILING: Aeratis
Ripe for Reinvention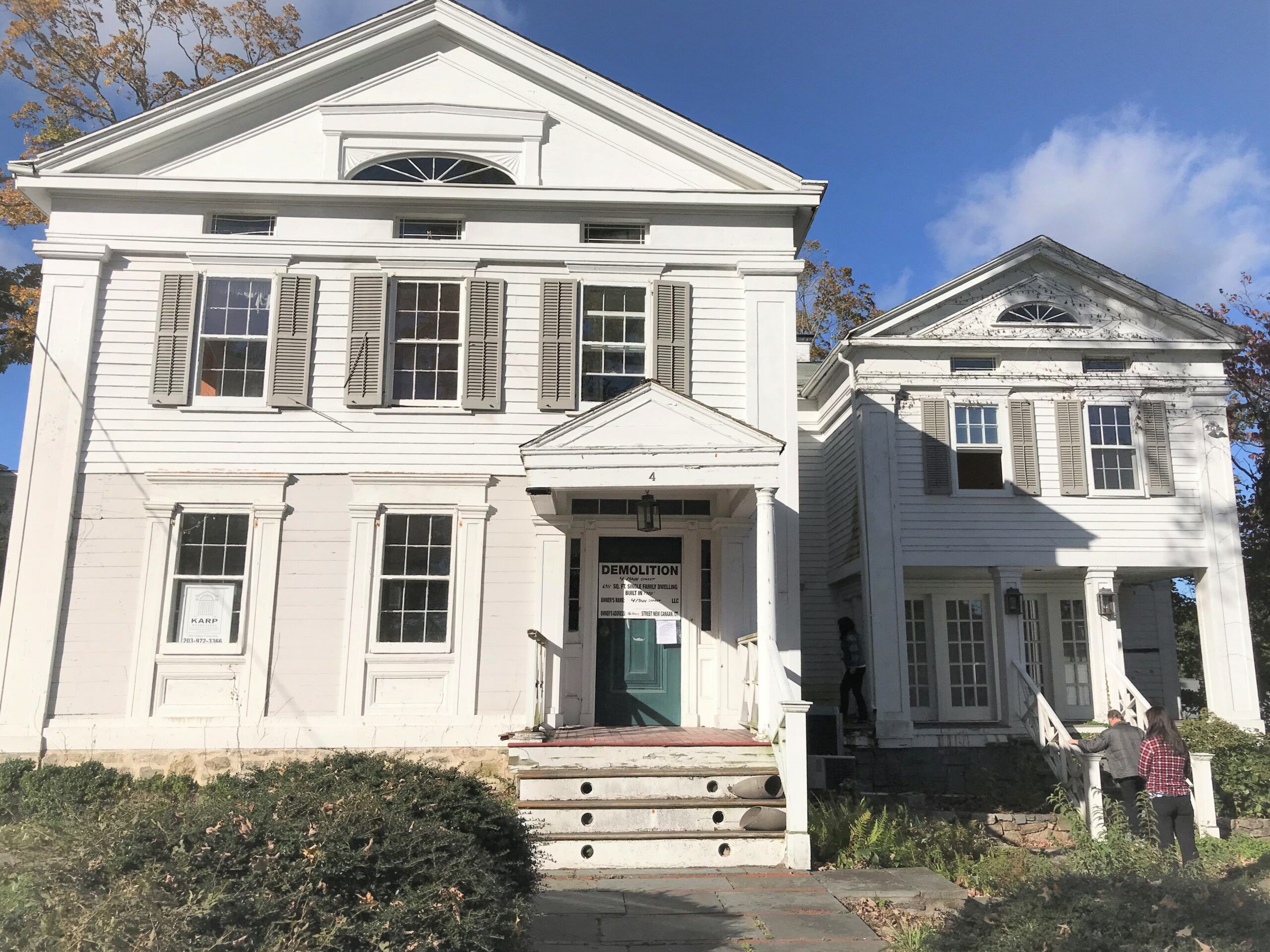 By the time developer Arnold Karp took on the project, the Greek Revival house was in need of some serious TLC. With only parts of the 1840s facade and northwest corner salvageable, the rest—much of it haphazardly added in the 1960s and early 2000s—was ripe for reinvention. So, with the town's blessing, Karp and his team restored and rebuilt the original house's classical facade (on the left), as well as a street-facing addition (on the right). Then they redesigned the rest, adding contemporary design elements and the kind of spaces today's families crave.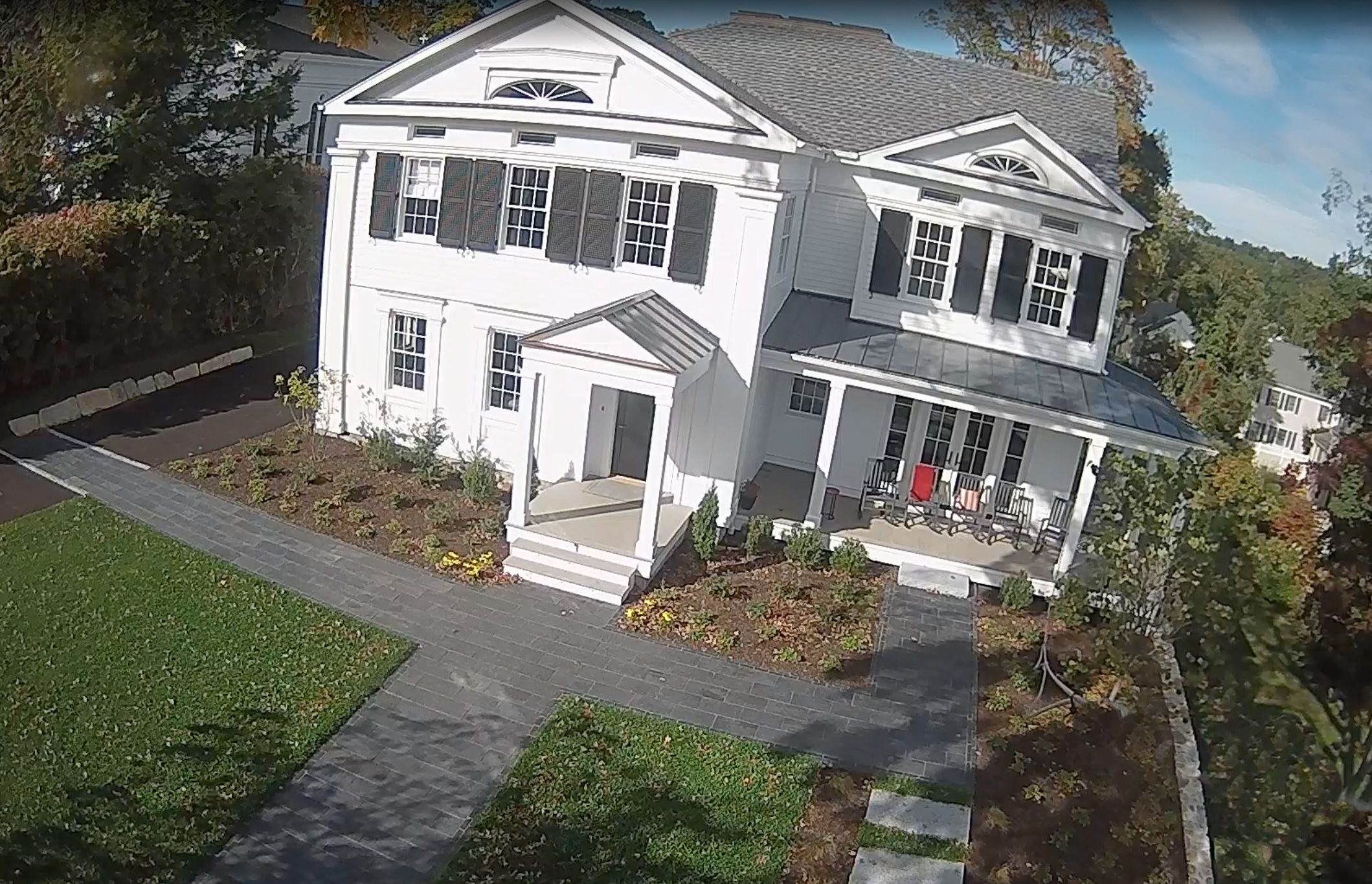 Basement and First-Floor Plans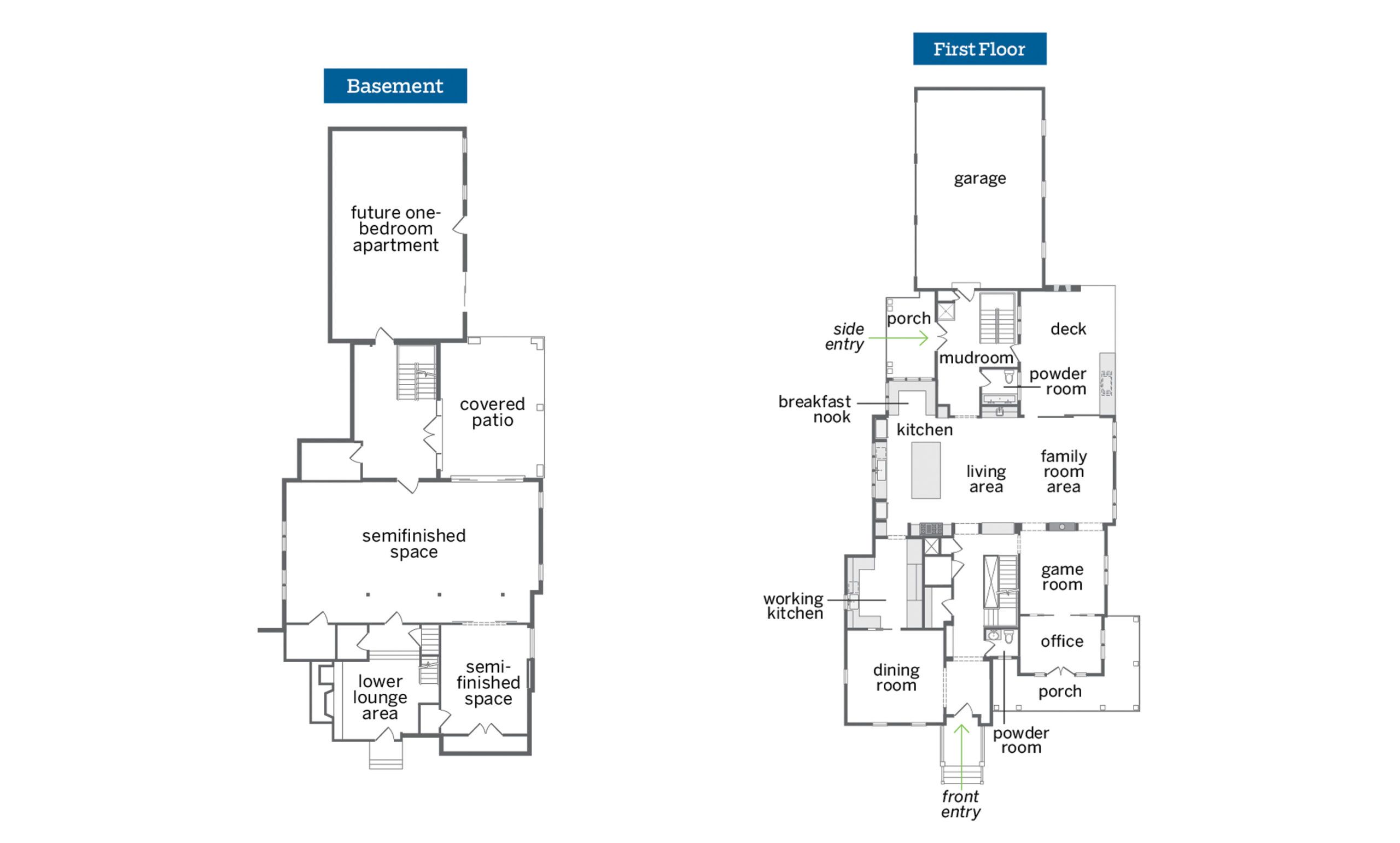 The new house's footprint is about 1,500 square feet less than that of the structure it replaced. All told, it holds 5,450 square feet of living space on three floors, with an additional 2,436 square feet in the semifinished basement, which has a lounge area and room for a gym, a workshop, and/or a future in-law or au pair suite.
The main entry leads past the dining room, formal powder room, and front staircase to the open kitchen/living/family-room area, which opens onto a dining deck with an outdoor kitchen. A "working kitchen" connects the open kitchen to the dining room, and a game room bridges the space between the family-room area and the home office. Practical family spaces—a mudroom with a tiled dog shower, an informal powder room, and a three-car garage, with a lift to fit in a fourth vehicle—are located in the back of the house.
Second- and Third-Floor Plans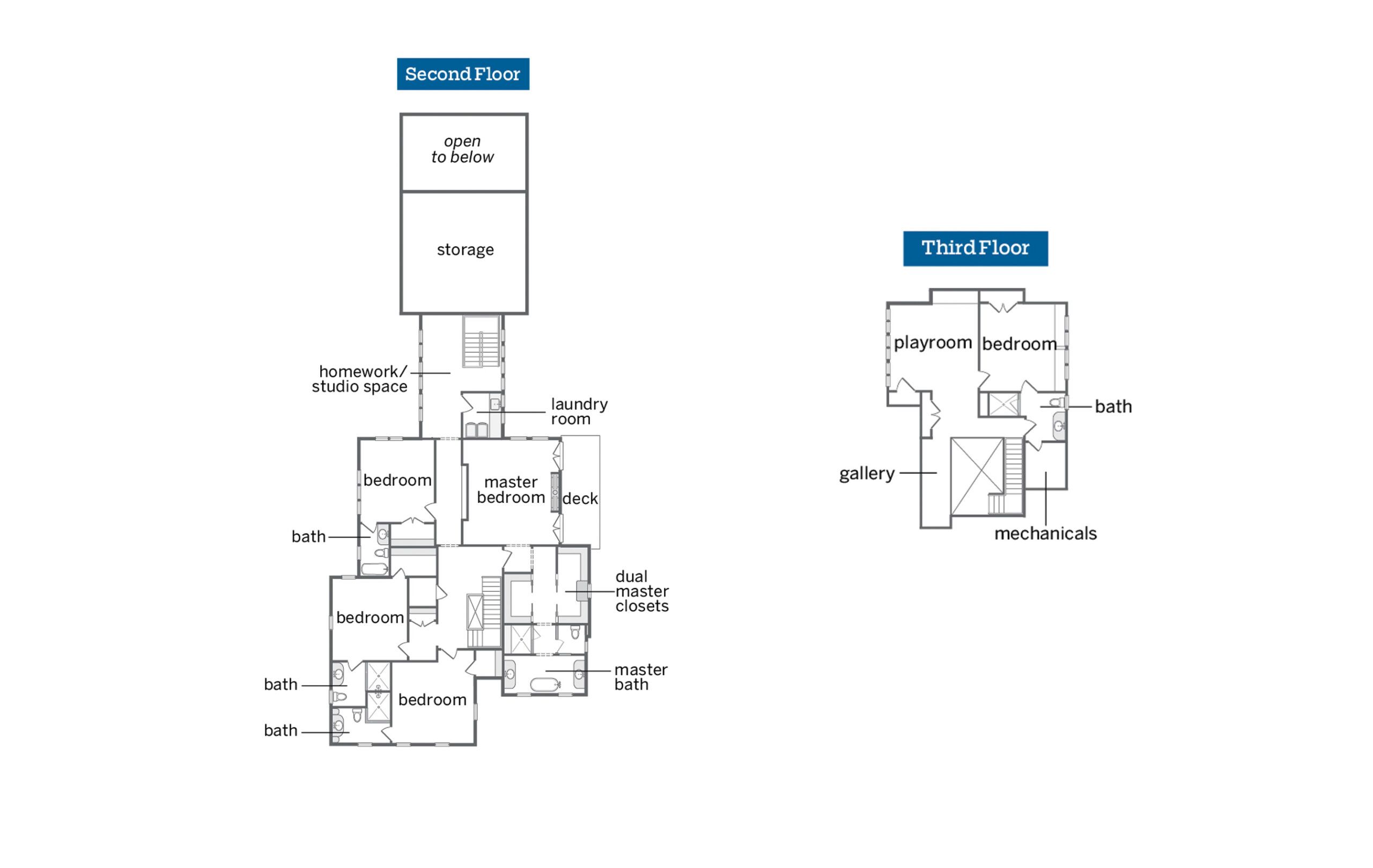 The second floor holds a large master suite with dual walk-in closets, a spacious bath, and a private deck, plus three additional bedrooms, each with its own bath. The laundry room is upstairs, too, as well as a homework area/studio space located in the back hall. The third floor is designed for sleepovers, with playroom space, a double-bunk room, and a fifth full bath.
Updated for the Way We Live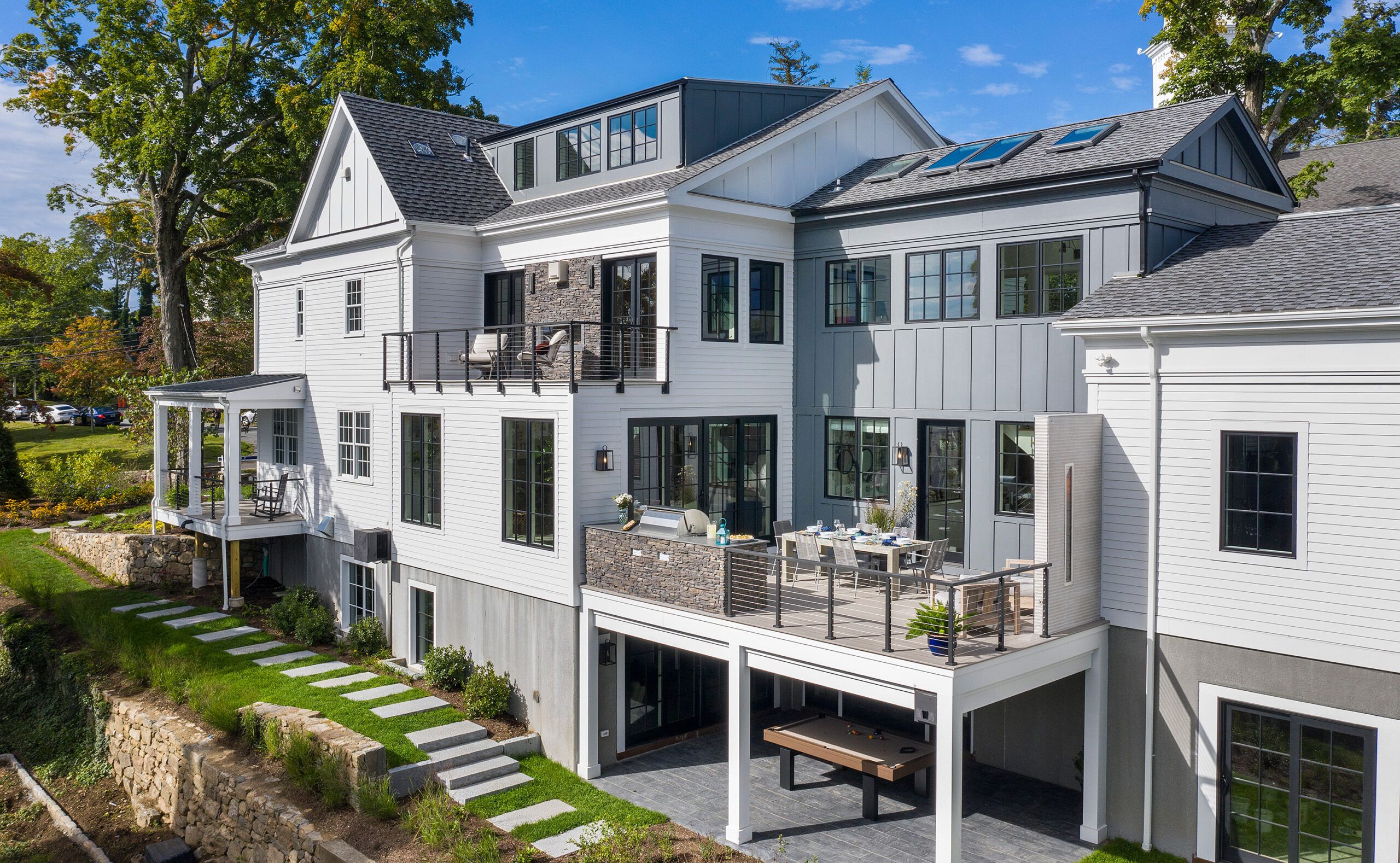 "An old house can look and feel modern," says TOH host Kevin O'Connor. "The outside can convey a sense of history, while the inside can be fresh and updated for the way we live our lives today. Mixing the two is a great way to preserve, and even honor, our historical homes."
It can also inspire. Check out our many galleries, videos, and a 3-D virtual tour of this year's Idea House, and find ideas you can take away from this 21st-century reinvention.
ROOFING: GAF
SKYLIGHTS: VELUX
WINDOWS & DOORS: Sierra Pacific Windows
PORCH FLOORING & CEILING: Aeratis
PAVERS: Unilock
SOD: Sodco