Big and Bold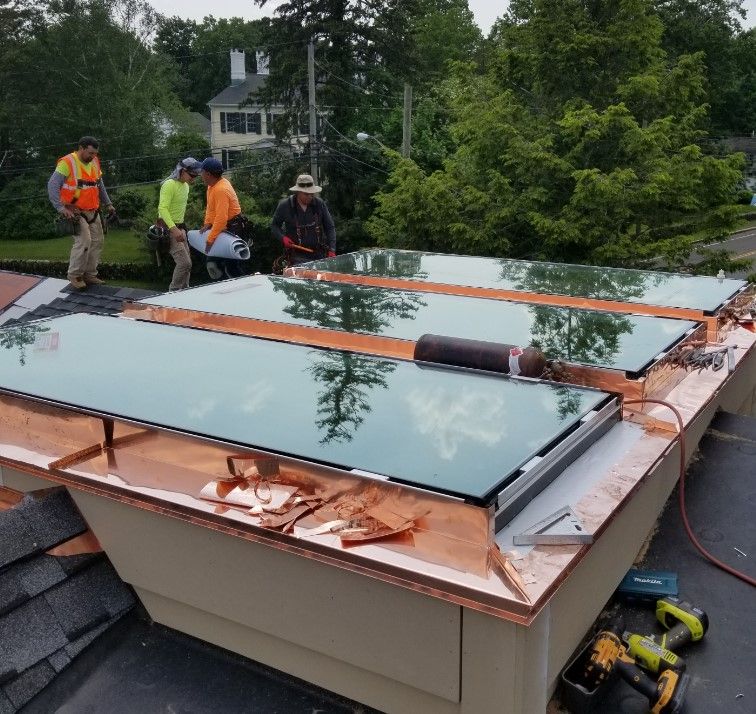 The main stairwell at the front of the house accesses three stories of living space. We needed a substantial opening to allow light to illuminate from the top to the ground floor; this impressive 12-by-12-foot bank of skylights did the trick.
Shown: Workers add copper flashing to the VELUX SkyMax Large-Span Skylight
Sunny Studio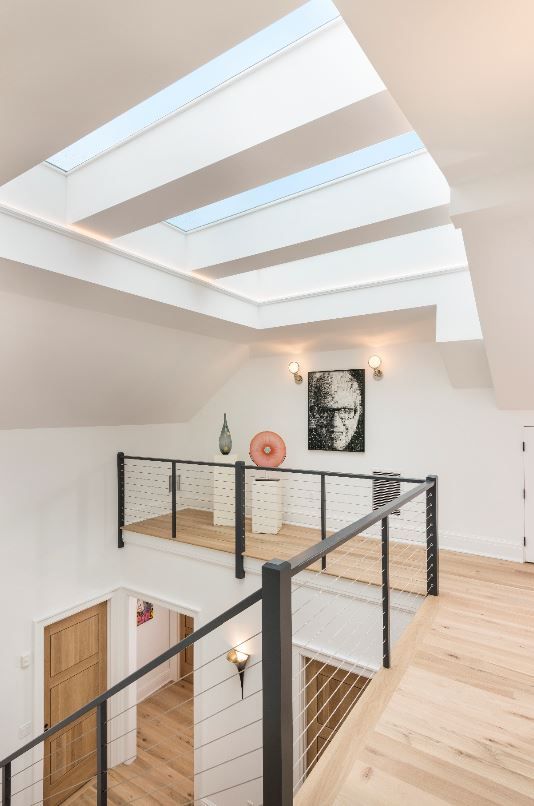 Lit by the trio of large-span fixed skylights, an extension of the third-floor landing serves as a personal art gallery.
Shown: VELUX SkyMax Large-Span Skylights
Evening Scene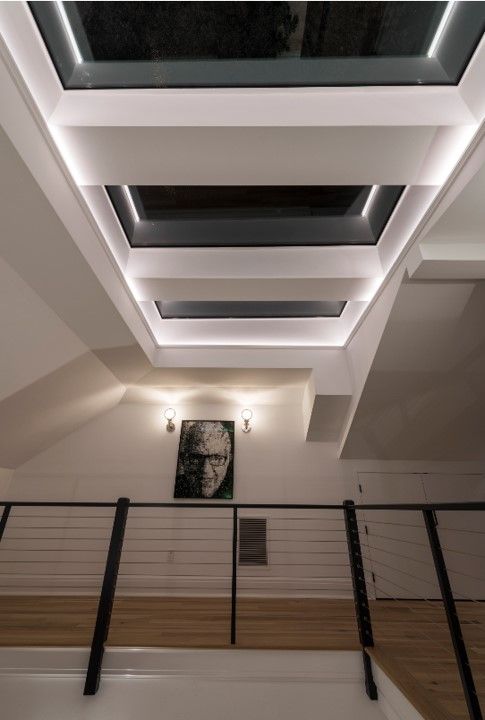 When the sun goes down, the sky view gets dramatic, thanks to a strip of LED lighting lining the perimeter of the skylights.
Where Old Meets New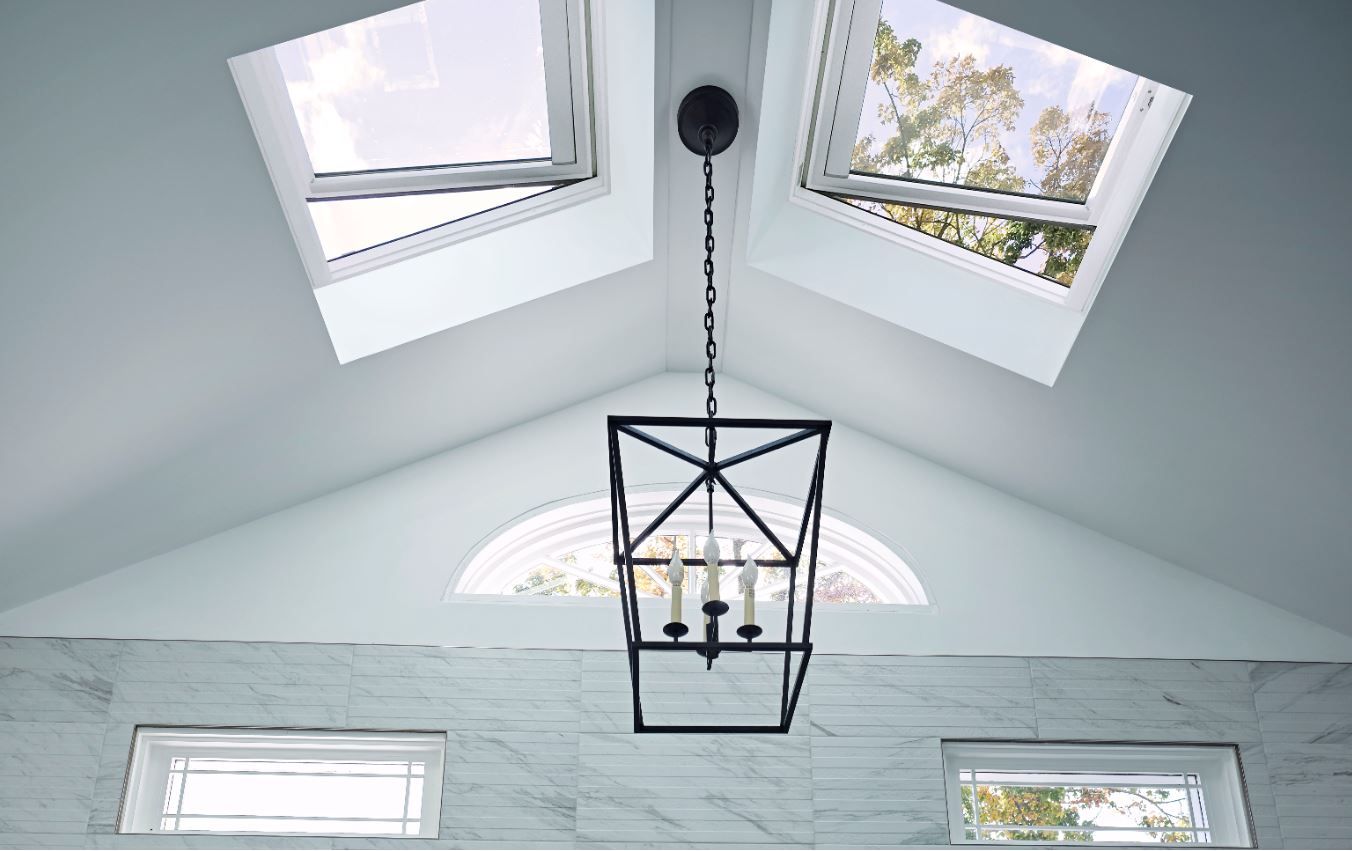 In the master bath, located at the front of the house, a pair of skylights in the gable meet up with original, restored fanlight and frieze windows to create a striking focal point. And when it gets too steamy inside, simply open the skylights with a remote control to refresh the space.
Shown: VELUX No Leak Solar Powered Skylights
A Breath of Fresh Air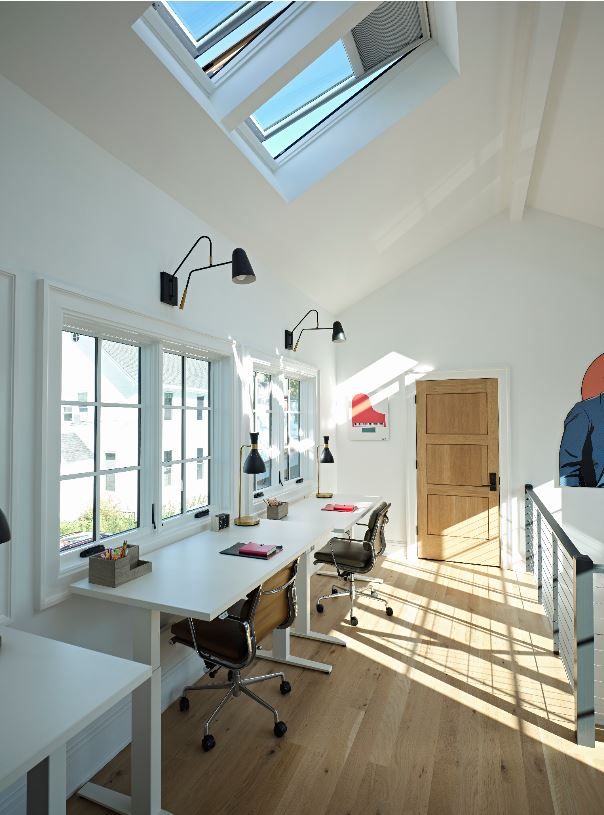 Skylights in the homework/studio space can be opened to create a breeze inside, in addition to bathing the area in natural light. And it's all possible thanks to a state-of-the-art solar-powered operating system.
Shown: VELUX No Leak Solar Powered Fresh Air Skylights
Command Central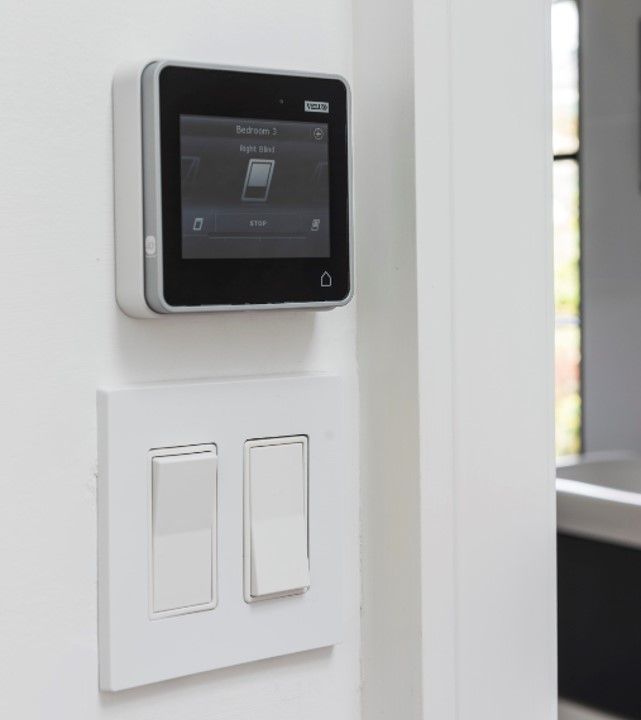 Small solar panels mounted on each skylight capture available daylight and use it to recharge a highly efficient, fully concealed, battery-powered operator that opens and closes the skylights and blinds. And from this discreet touch-screen remote-control, you can program the skylights and shades to open and close on a set schedule.
Perfect Portal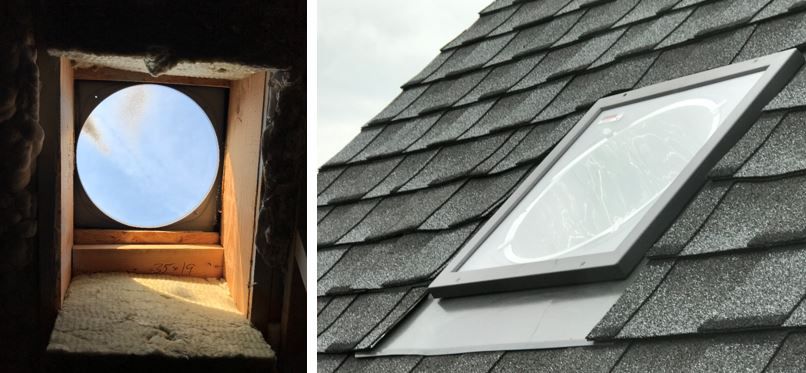 Ideal for windowless spaces, VELUX Sun Tunnel Skylights bring the daylight straight to the innermost rooms of your home, using a lens mounted on the roof that connects via a reflective aluminum tunnel to a diffuser in the ceiling below. Their low-profile design allows for a sleek appearance on any roofline, and the prefabricated tunnel makes them quick and easy to install. Unlike traditional windows, a Sun Tunnel can typically be installed in as little as two hours.
Behind the Scenes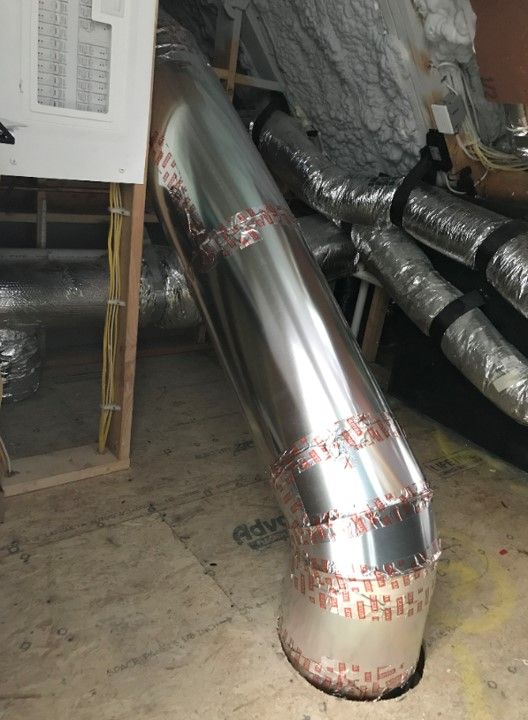 A lens mounted on the roof captures light and sends it through a highly reflective tunnel, like the one you see here. Tunnels are available in rigid or flexible versions, so light can easily travel to virtually any interior space, even around attic obstacles and ductwork.
Natural Light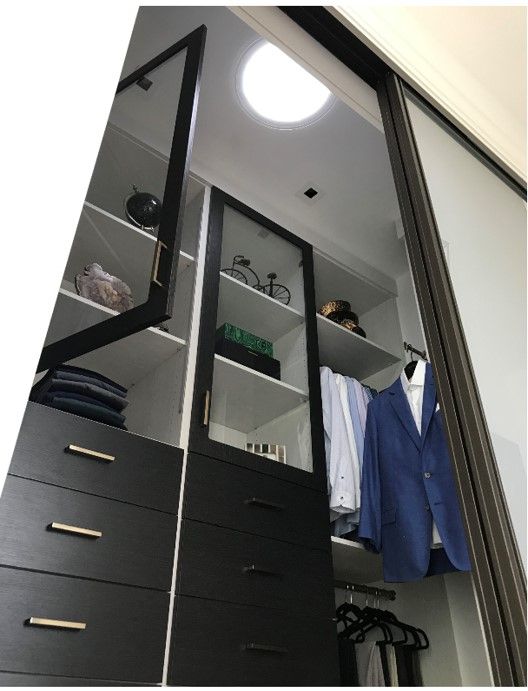 Here in the master closet, the VELUX Sun Tunnel ushers daylight into the windowless space, enabling the homeowner to discern a fabric's true color. A stylish clear diffuser and trim ring illuminate daylight and can be customized with one or a combination of several decorative diffuser options.
VELUX offers a complete line of skylight products and complementary accessories, from installation to finishing touches. Learn more at whyskylights.com