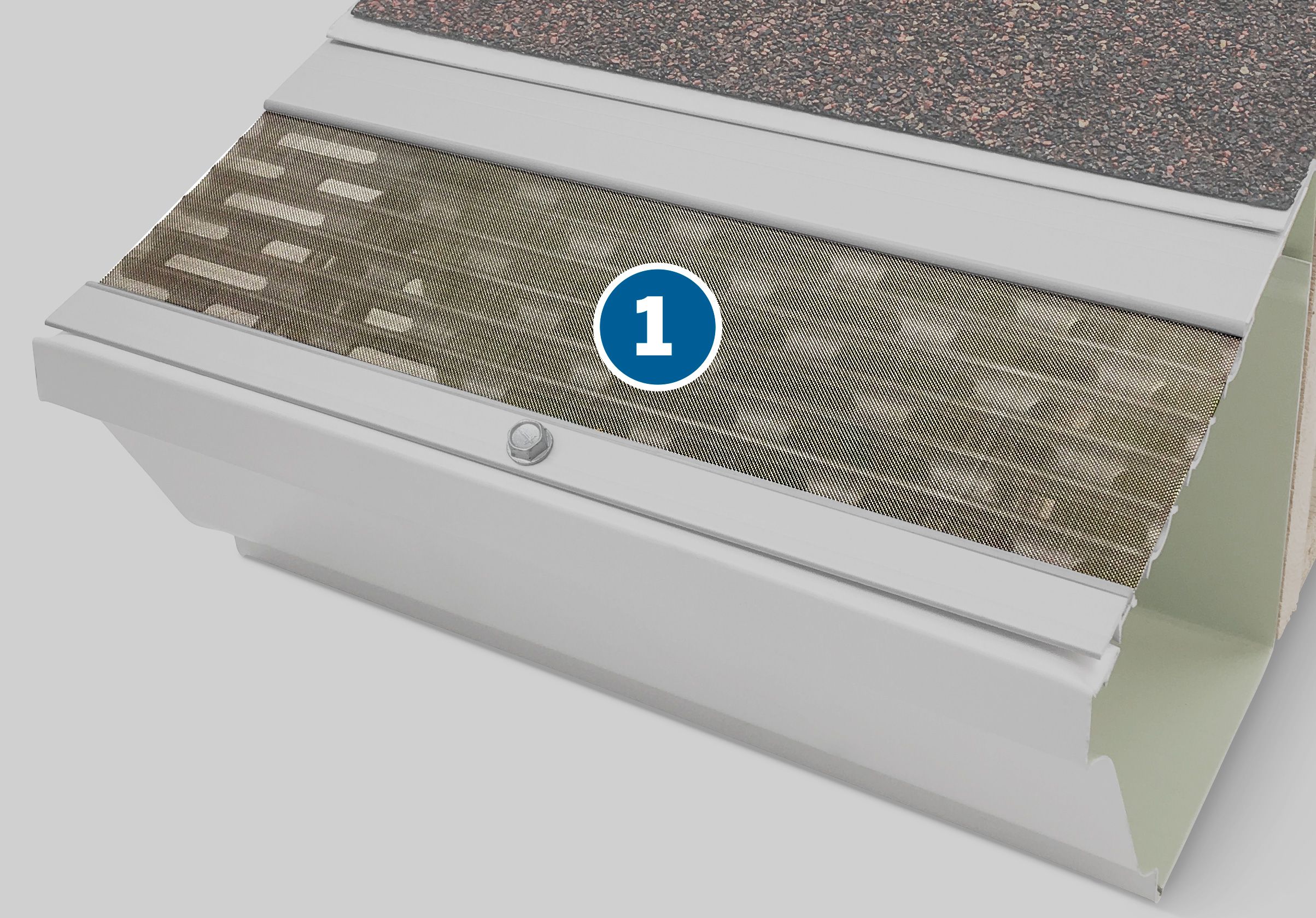 1. Stainless-Steel Micromesh
No-rust 316-grade stainless steel woven into a micromesh with 30 or 50 holes per linear inch will exclude even tiny bits of pine duff and loose roofing granules. Water still passes through quite readily; it can handle a theoretical rainfall of up to 150 inches per hour. Ideally, the mesh is pitched so debris just slides off.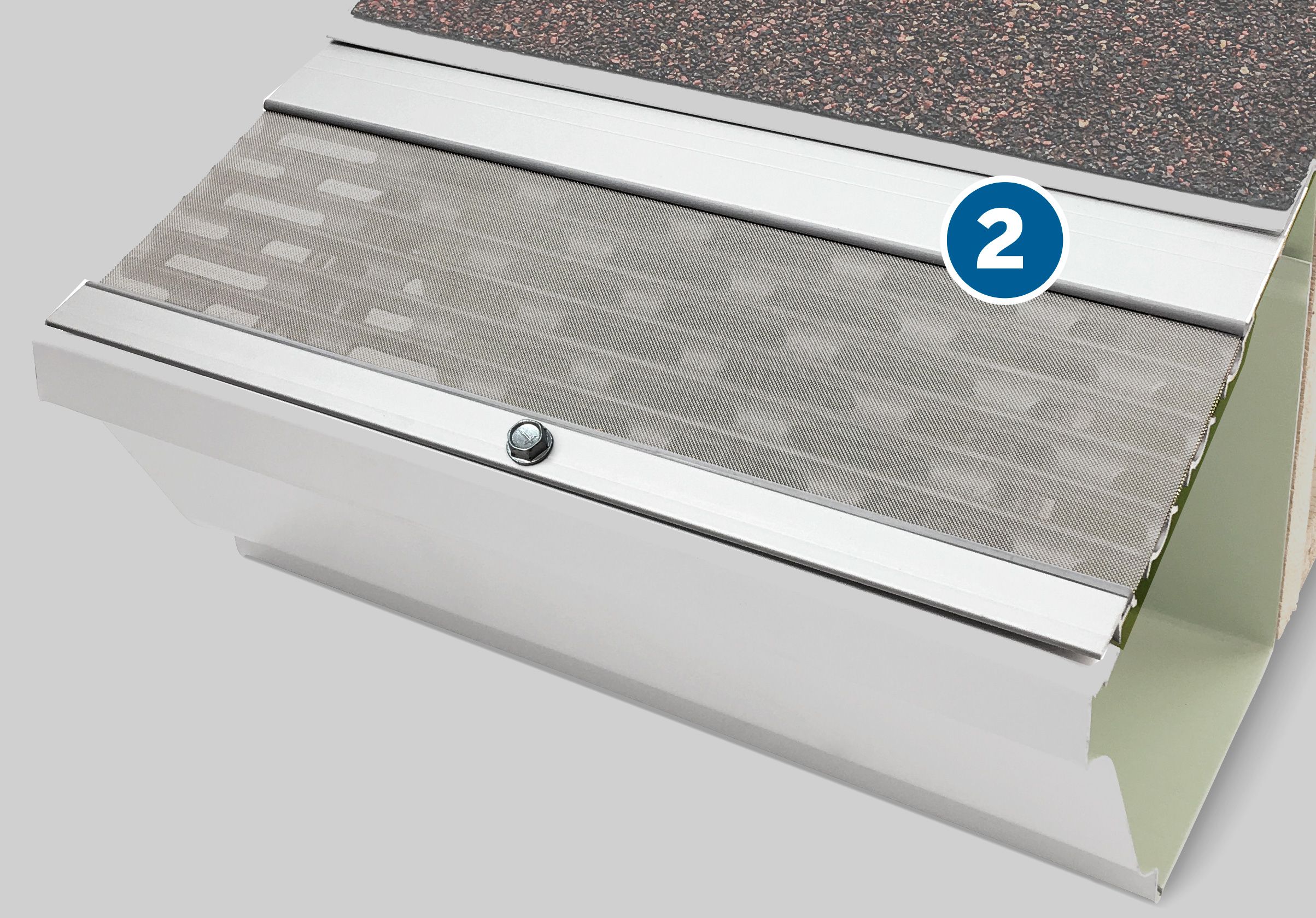 2. Anodized Aluminum Frame
Without some underlying support, micromesh can sag over time and collect debris. Here, a thick aluminum grid provides a stiff, permanent backing to keep the mesh flat. (Plastic grids inevitably lose resiliency and break.) An anodized coating means there's no issue of corrosion between different metals—unanodized aluminum will corrode if attached to a copper gutter, for instance. The frame is anchored to the gutter's front edge with stainless-steel sheet-metal screws.
Fascia Clip
This optional fascia clip allows for installation without disturbing the roofing.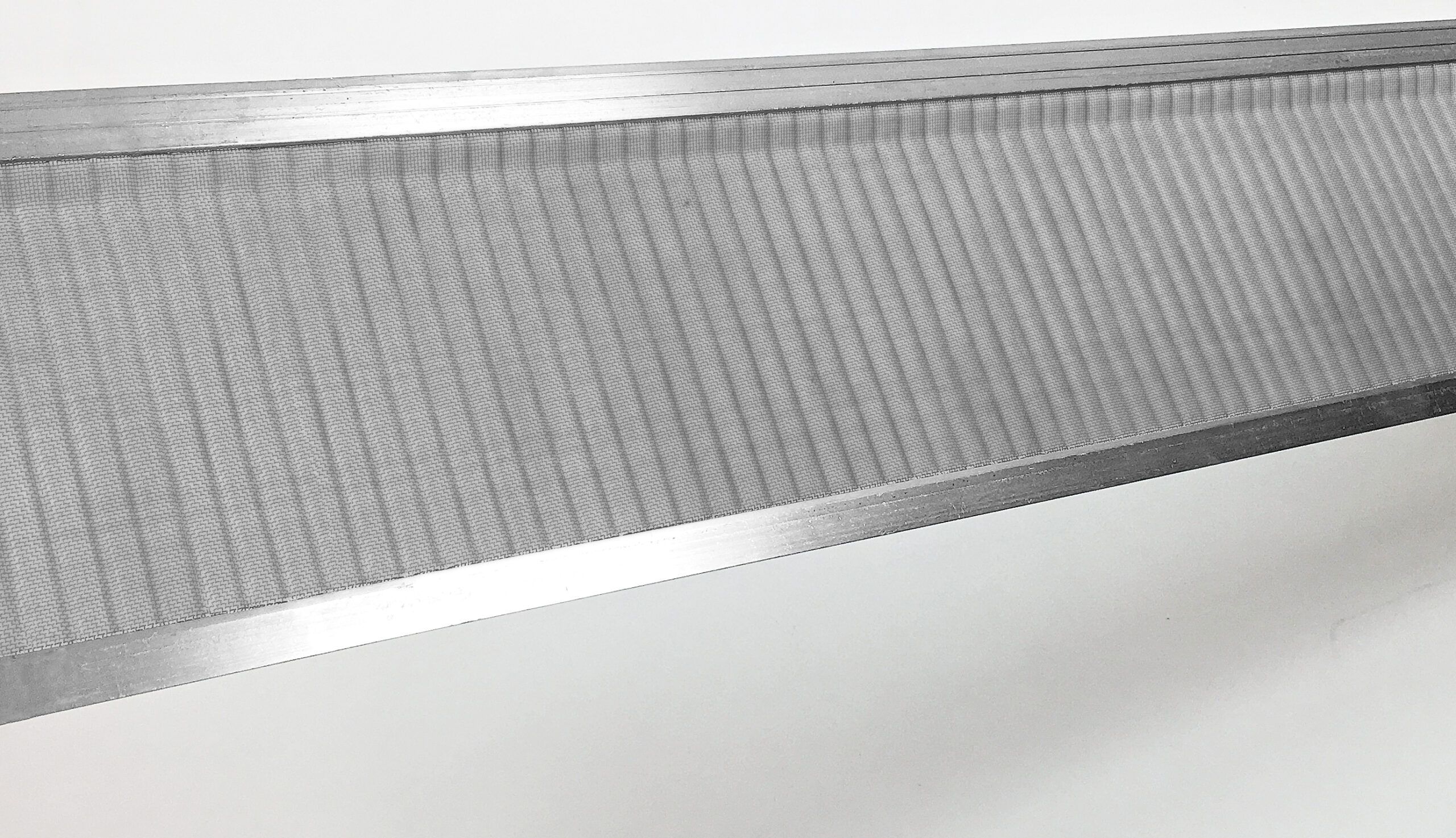 Looking to DIY?
For about $3 per foot, you can get micromesh gutter guards that you can install yourself. Some offer a thin sheet-metal support under the mesh. Others, such as the Gutter Guard by Gutterglove (Home Depot), shown above, stiffen the mesh by bending it in a corrugated pattern. Though not as robustly built as the company's pro-installed guards, they do a better job of excluding debris than nonmesh alternatives.
Two products that meet these criteria:
ArmourGuard Supreme (All Weather Armour) carries a 25-year warranty; Gutterglove Pro has a 40-year warranty. Both require pro installation by a local dealer, saving you from having to climb a ladder. Expect to pay about $15 a foot for labor and materials on gutters in pristine condition.