Create a Classy Bar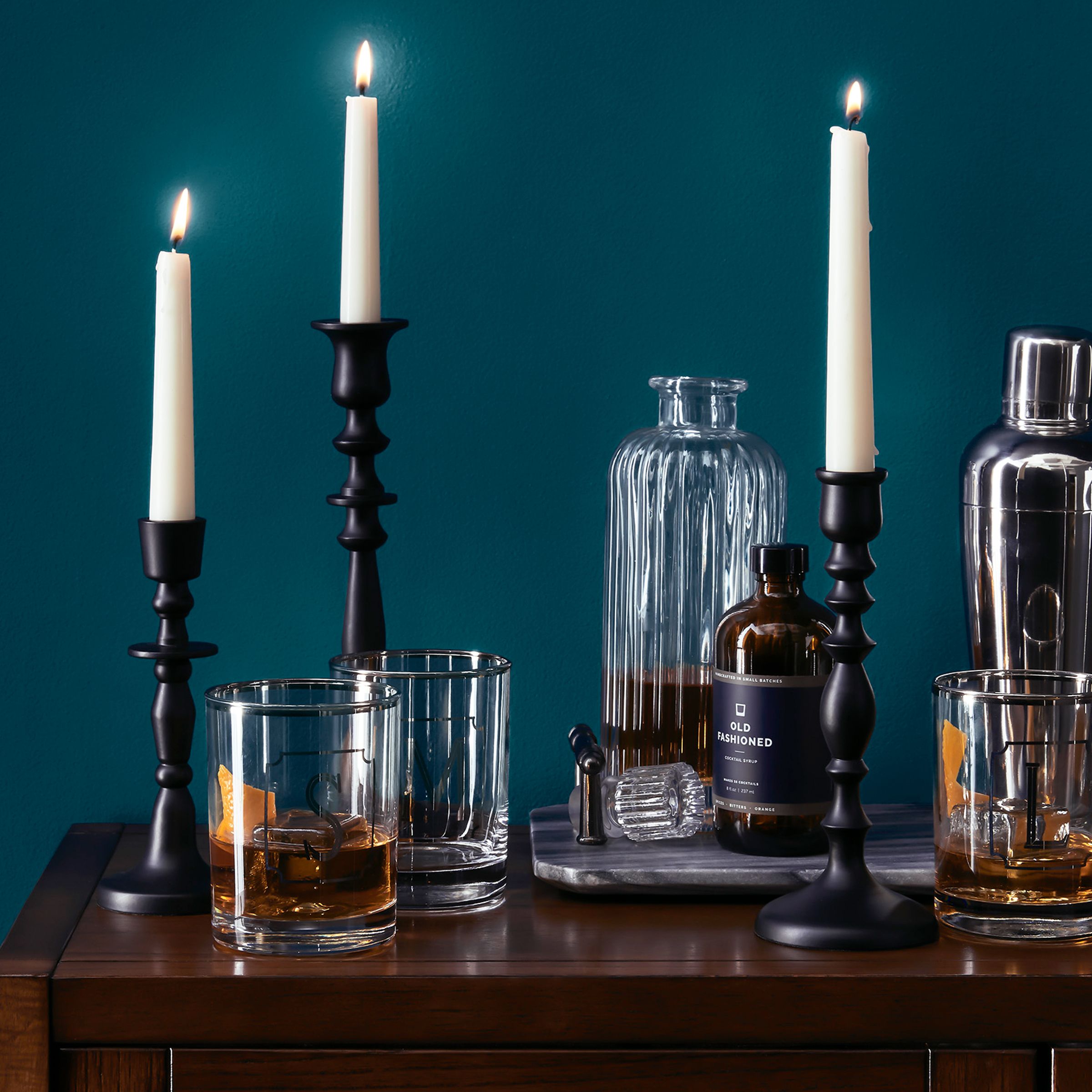 Get this look! Start with beautiful barware and gorgeous glassware-like a decanter, cocktail shaker, cocktail syrup and silver monogram glasses. Then add sleek, black-turned candlesticks and a dark marble tray to really set the scene. Here's everything you need.
Warwick 2-Door Wood & Rattan Accent Cabinet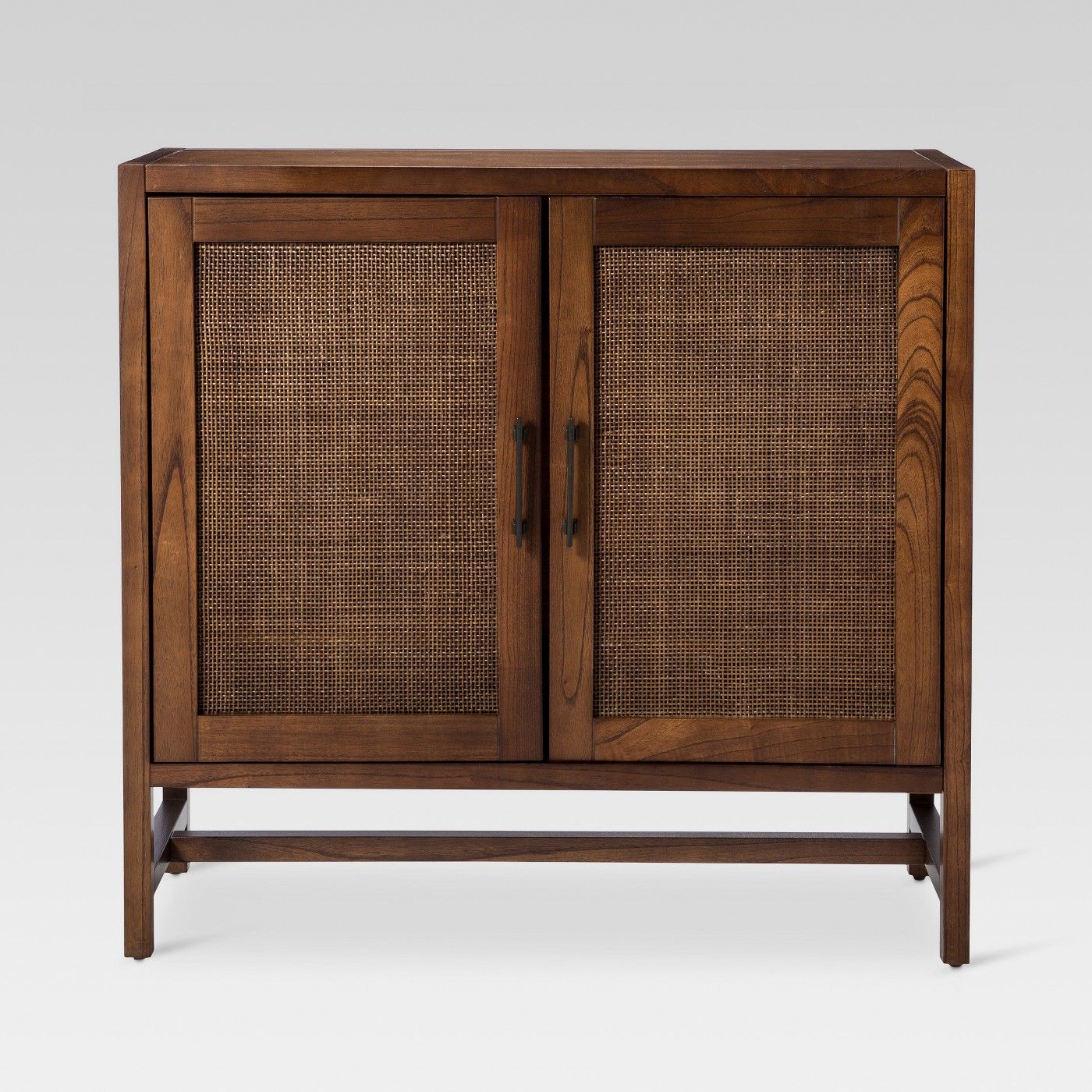 The small cabinet features two doors with rattan detailing in the center for extra texture and visual appeal. Open the doors to reveal two shelves, one adjustable to properly fit whatever you'd like to store out of sight.
About $199.99; Target
21.6oz Etched Glass Decanter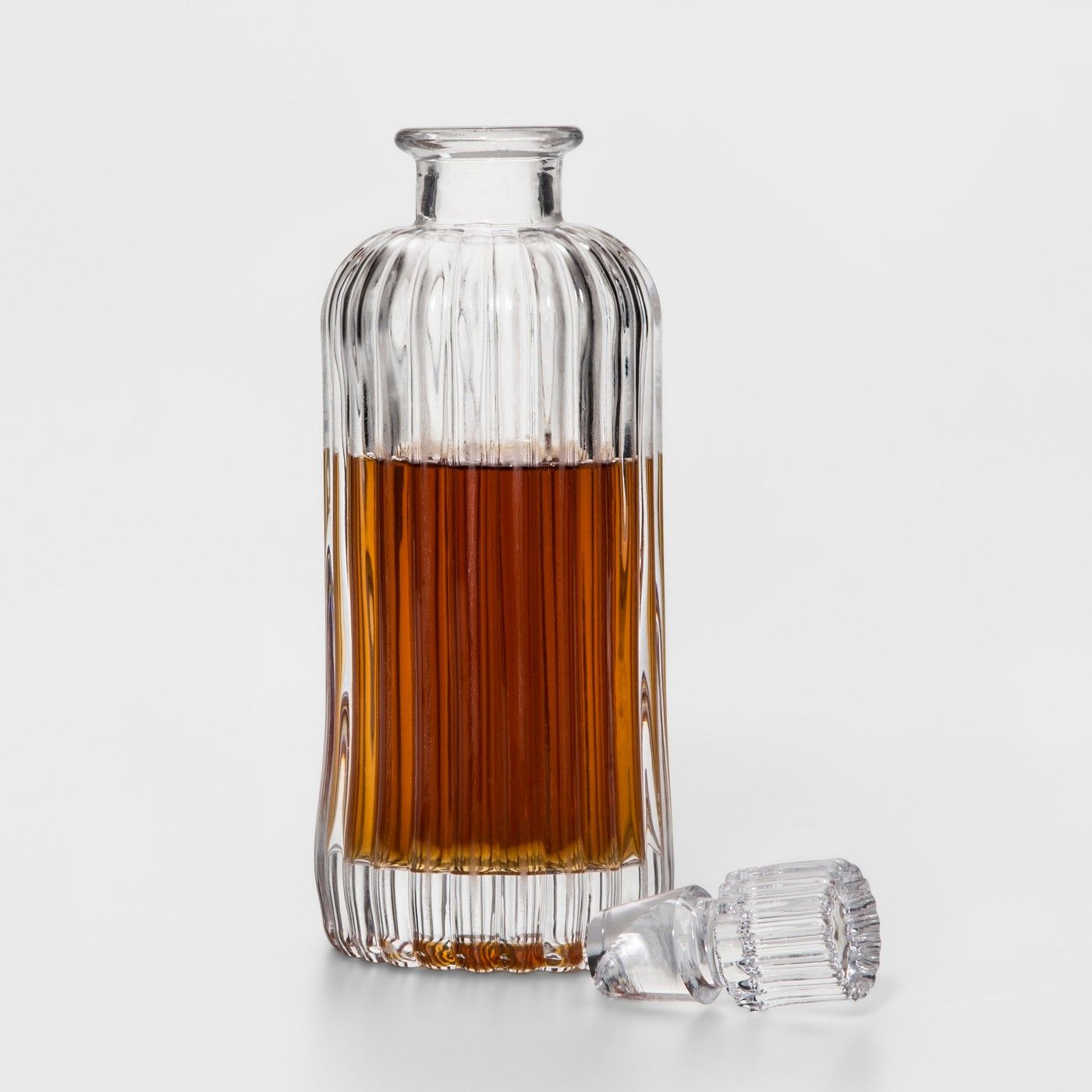 Featuring a decorative fluted surface, the clear glass drinkware comes in the shape of a tall 9.72-inch bottle that can hold up to 21.06 ounces of cold beverage and has an easy-to-pull stopper.
About $14.99; Target
23oz Stainless Steel Cocktail Shaker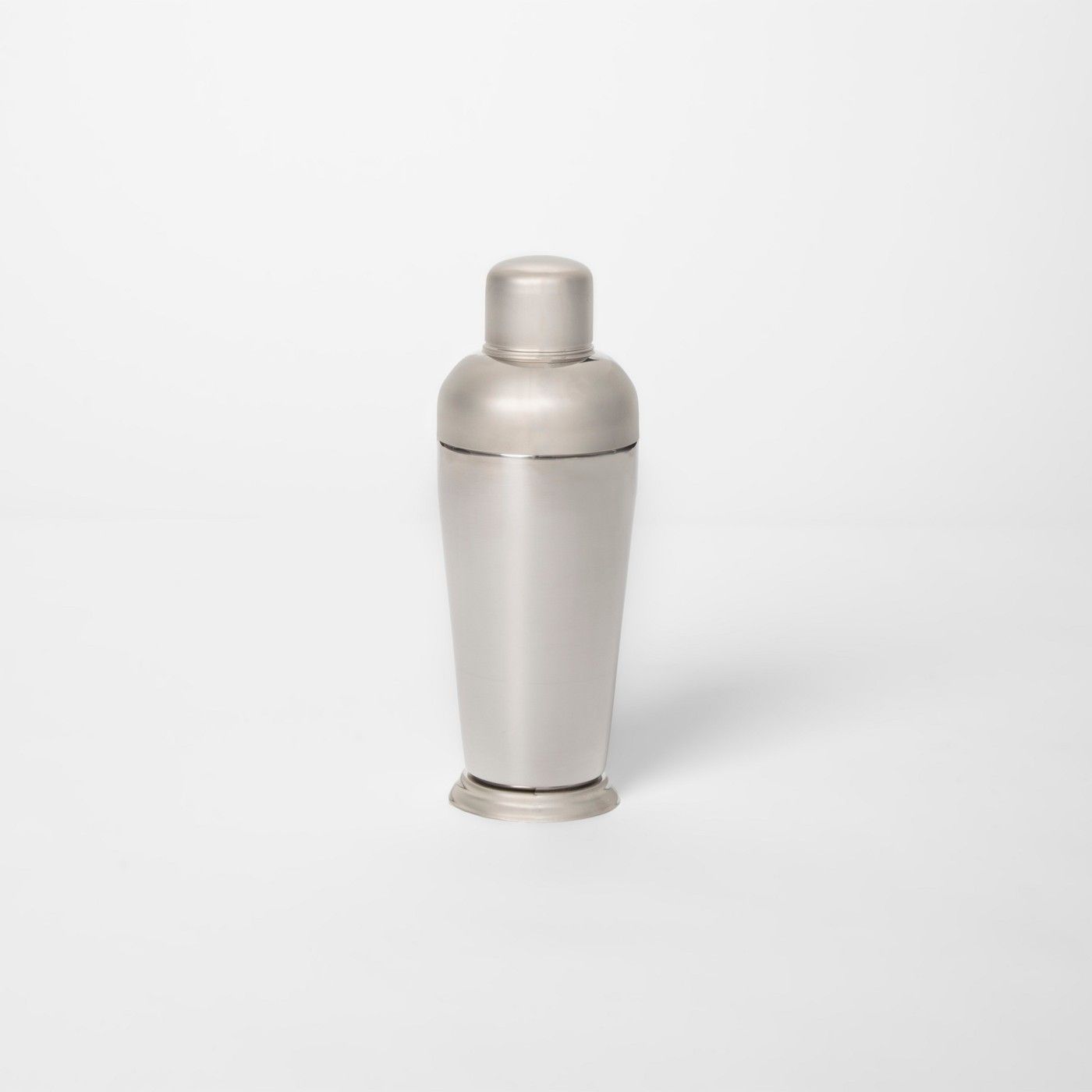 The top cap can be used as a measuring device to get the correct amount of alcohol into the drink every time for deliciously mixed drinks.
About $13; Target
Candle Holder 3-Piece Set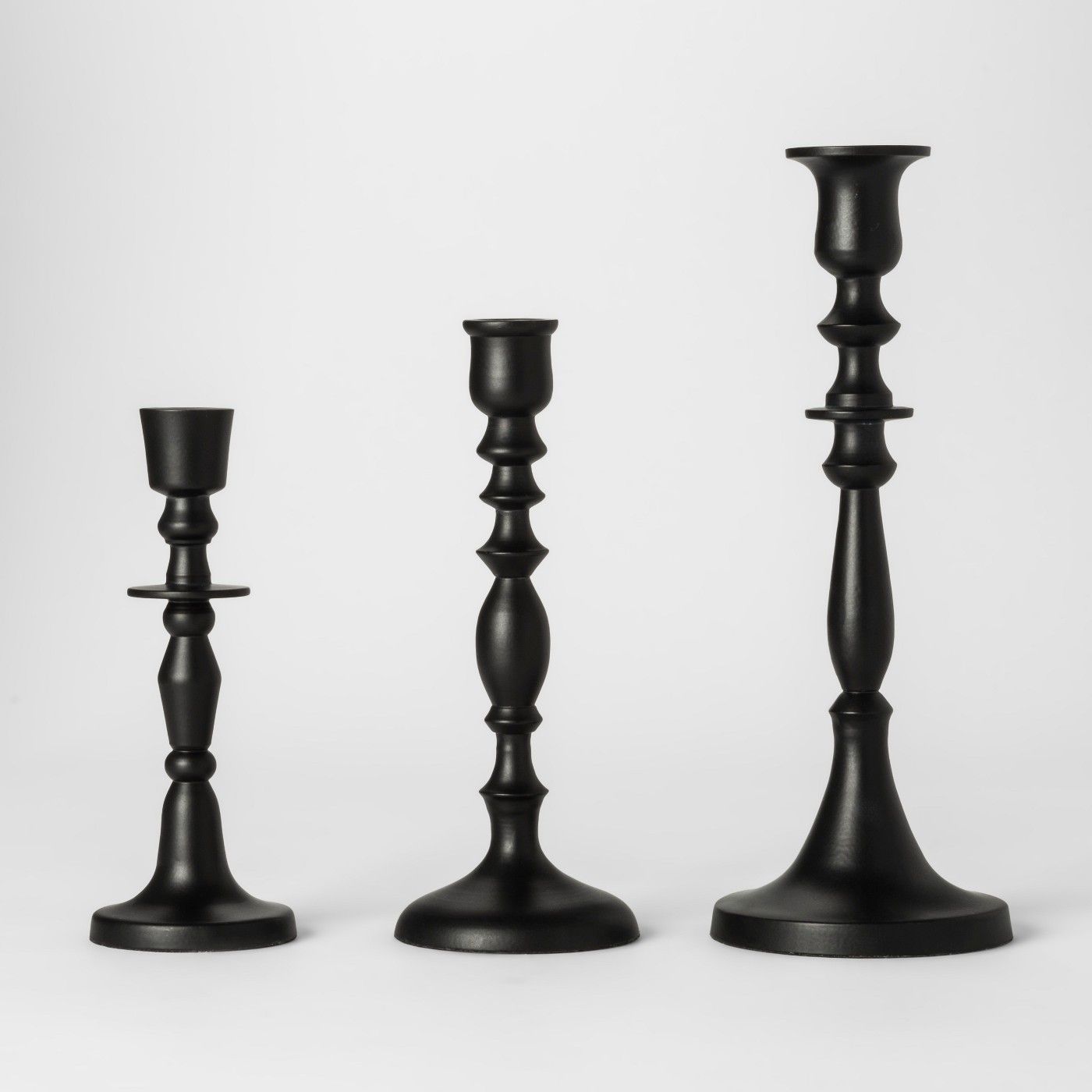 Beautifully designed with tapered details, these differently sized black candle stands make beautiful accents in your home.
About $25; Target
Monogram Double Old-Fashioned Glass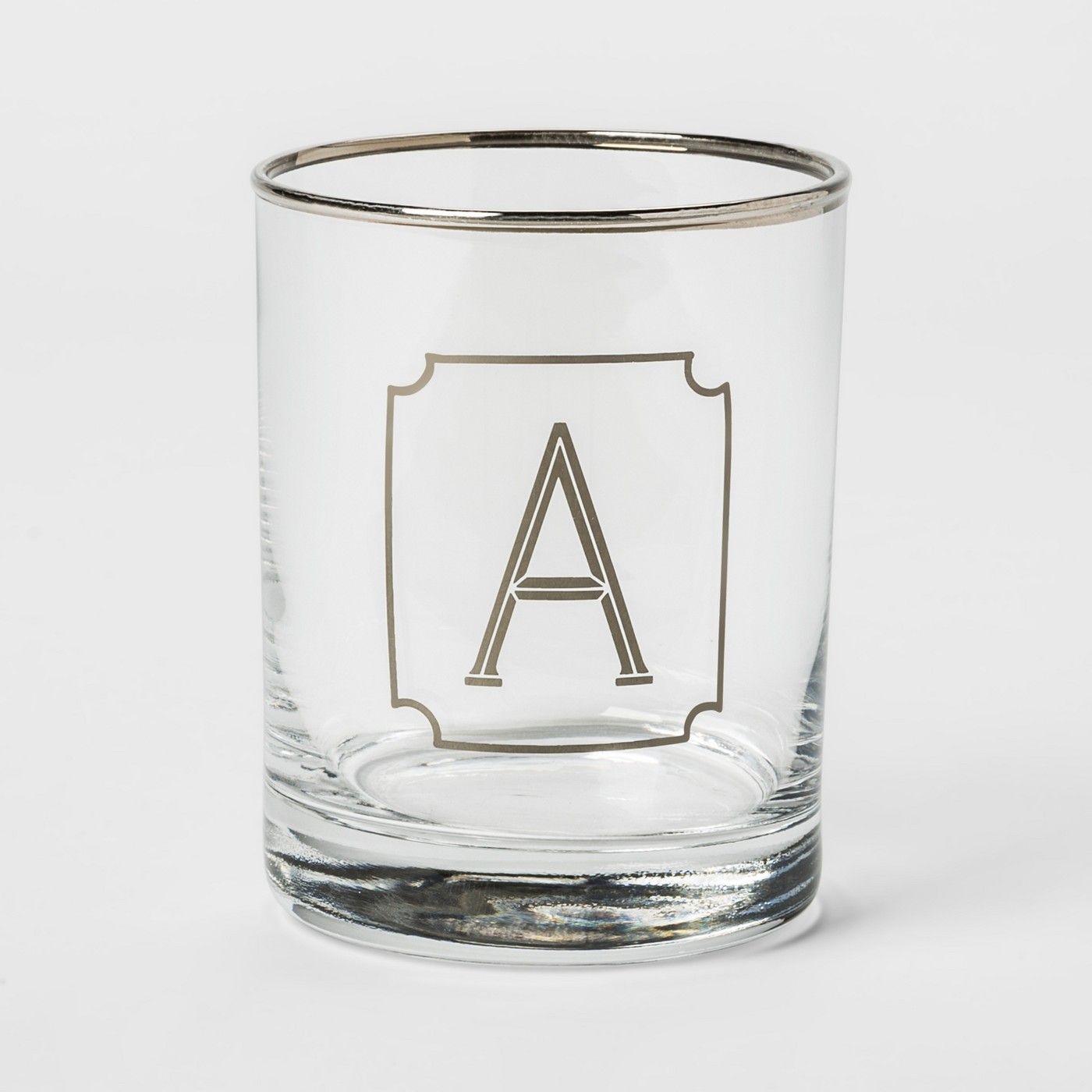 Featuring a weighted bottom, a gold-color "A" monogram and gold-color trim around the rim, this monogram tumbler showcases your drink while adding a personalized touch.
About $4.99 each; Target
Marble Serving Tray With Handles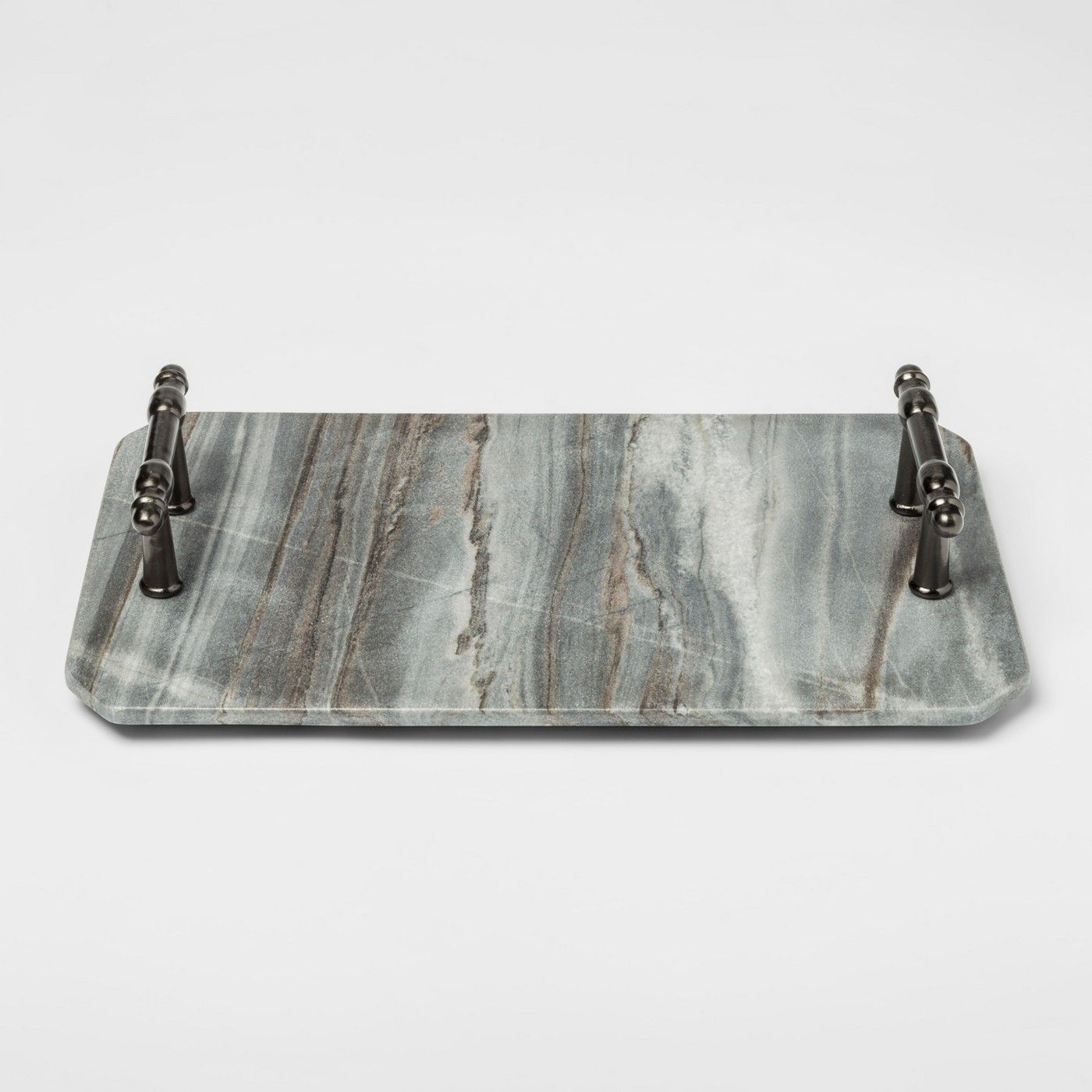 Featuring a sleek rectangular surface with rounded edges, the gray serving tray features bold black and wite striated marble for an elegant pop of style. Complete with two chrome-finished handles on the sides, the tray is easy to carry around the house while you entertain.
About $19.99; Target
Hot Toddy Cocktail Syrup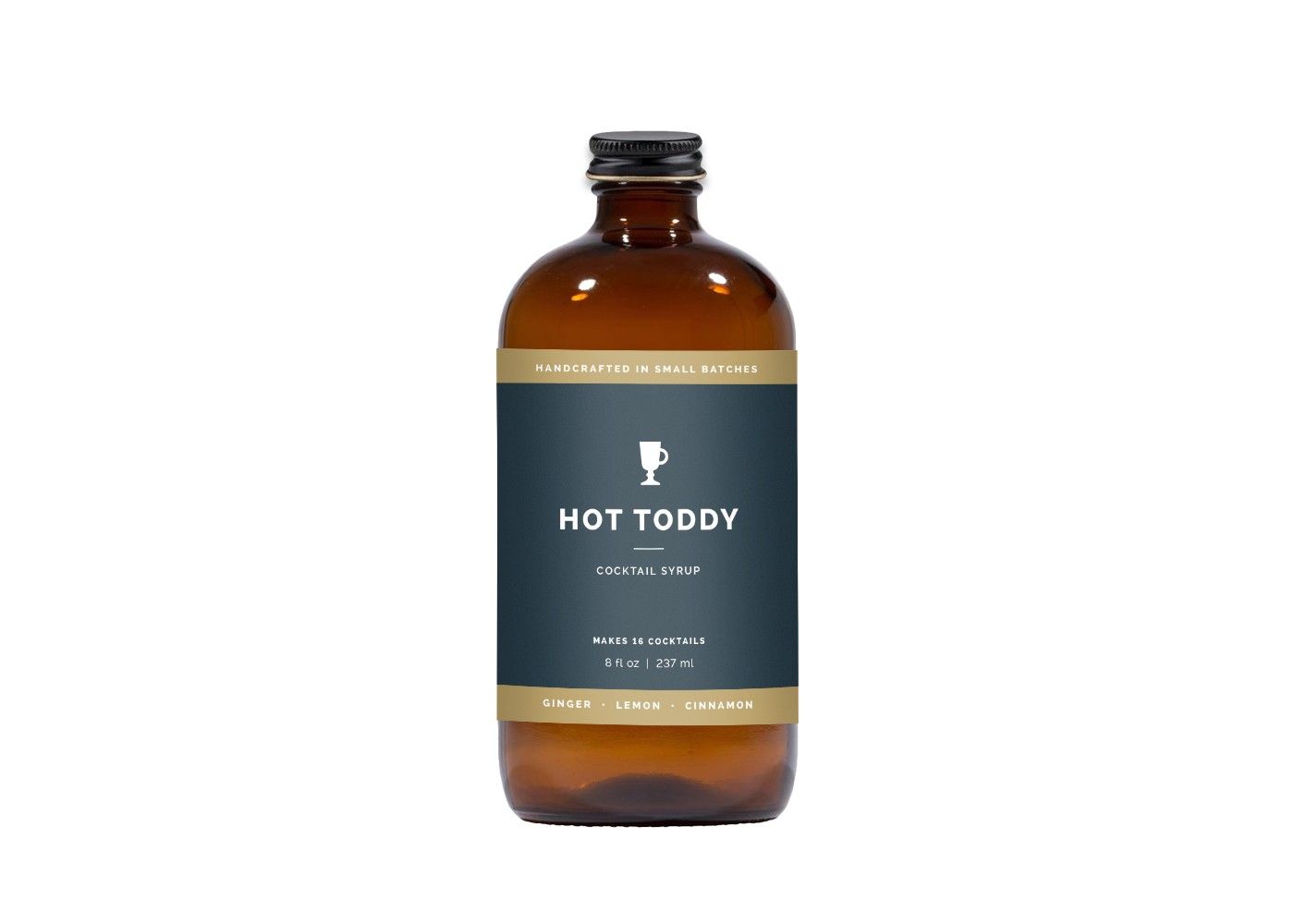 Handcrafted ginger cocktail syrup to mix the perfect Hot Toddy. Directions: Mix one part syrup, two parts whiskey and five parts hot water. Makes 16 cocktails.
About $10; Target