Non-Pumpkin Options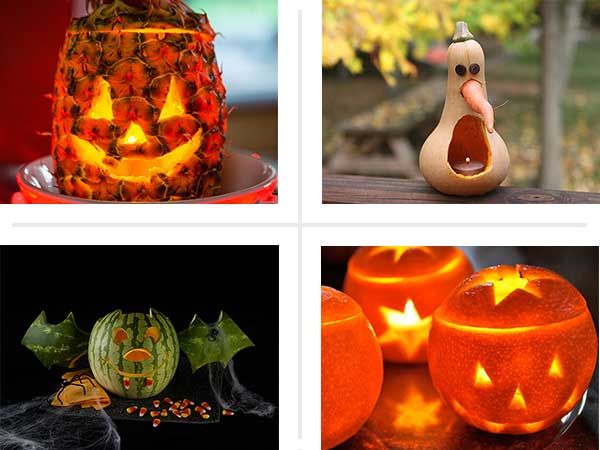 Here's a secret: Jack-o'-lanterns aren't limited to swollen orange squash. We highly encourage using pumpkins to set a spooky scene for your Halloween decor. However, there's other produce at the farmer's market—or in your backyard—worth taking a knife to for the sake of scaring the living daylights out of neighborhood kids. Here, we've collected ideas for other fruit and veggie carvings that put your locally sourced edibles to ghastly use.
Don't forget to enter your pumpkin masterpieces in our 2017 Pumpkin Carving Contest for your chance at glory and a $500 gift-card prize.
Prickly Pineapple-O'-Lantern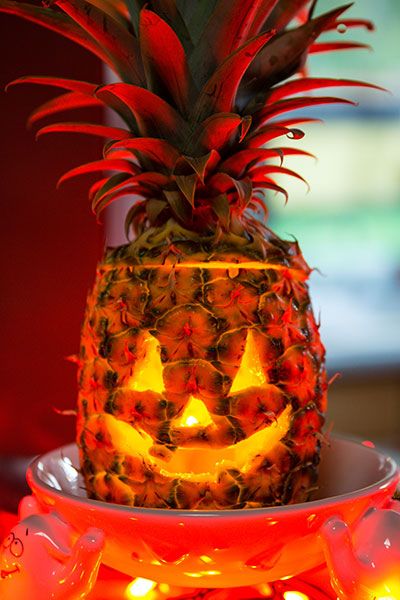 This tough-skinned tropical fruit's rough profile makes for a surprising scare. Gut it, save the edible inside parts for something delicious, and carve away in the same manner as a pumpkin.
See our tips for growing edibles in your garden.
Butternut Squash Goblin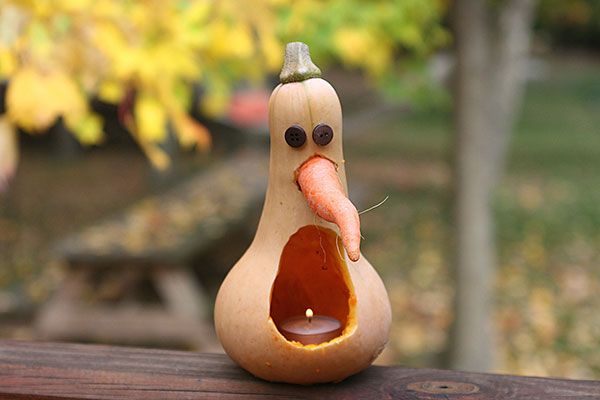 Horror and comedy pair well together, and this crooked ghoul elicits both. Start from the meaty bottom and carve out a gaping mouth, source a crooked carrot for a witch-like nose, and add buttons for startling black eyes.
See other scary faces in our favorite carvings of monsters and villains.
Fast, Fang-tastic Apple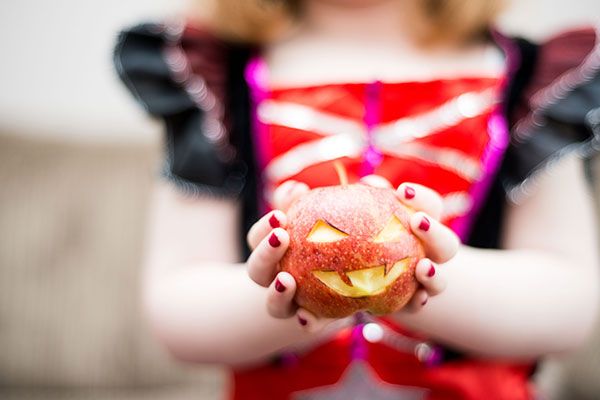 Keep it simple and silly with this quick carving trick. Ditch gutting the apple and simply carve a goofy face into the apple surface for a fun look that just may convince kids to eat their fruit.
Source apples for Halloween treats and more from your own backyard with these tips for growing little fruit trees.
Glowing (Citrus) Orange Jack-O'-Lantern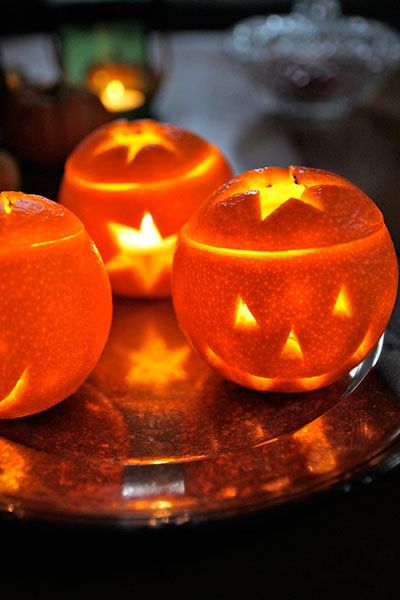 Ditch carving tough mini pumpkins for orange jack-o'-lanterns and instead slice into an orange for a softer canvas. Simply cut off the top, scoop out the juicy insides with a paring knife for a treat while you work, and carve a face. A tea light fits perfectly inside and creates a fragrant atmosphere.
Use your Google Translate to get the details on the blog Rebeccas DIY.
When it comes to tackling tougher produce, use our guide to dremels and other pumpkin-carving tools.
Veggie Mix for a Spine-Tingling Rose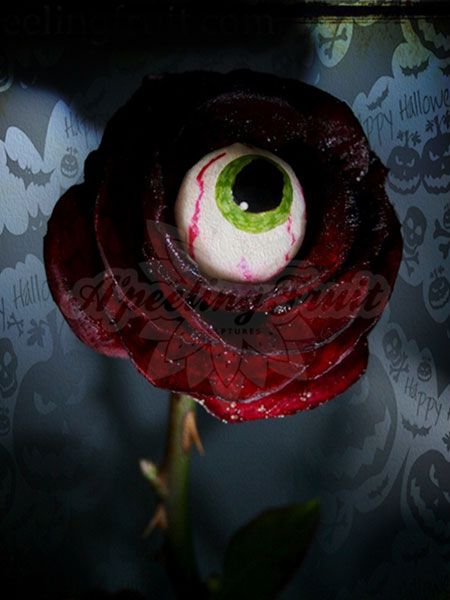 This pro carver skips the face and focuses on the haunting eye. Pam Pfropper of A'peeling Fruit whipped up this frightful creation with a beet for the rose, small peeled red radish for the eyeball (with intact strands for a bloodshot effect), a sliced Mexican sour gherkin for the iris, and a sliced black olive for the pupil.
Check more of Pfropper's carvings, including radish mushrooms, zucchini roses, and more on her website.
Keep the terror going by following our directions for how to make zombie planters.
Bat Jack-O'-Melon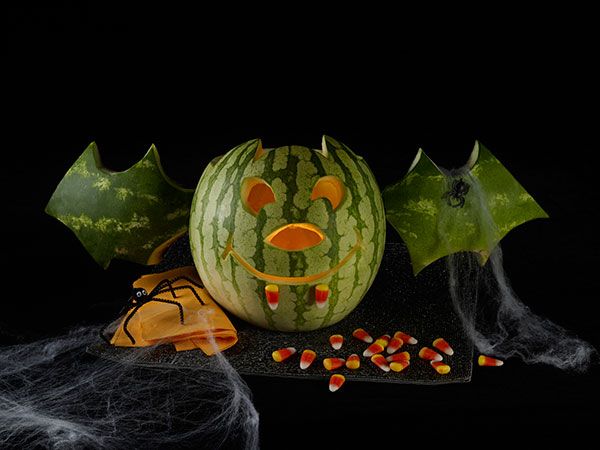 Your favorite summer dessert meets a classic fall candy in this cute how-to that's perfect for a kids' Halloween party. Pick up two round watermelons, break into the Halloween candy stash early, and piece it together with grilling skewers.
Get the full how-to on Watermelon.org
Decorate every other corner of your home with our 15 Easy Halloween Decorating How-Tos.
Severed-Hand Sweet Potato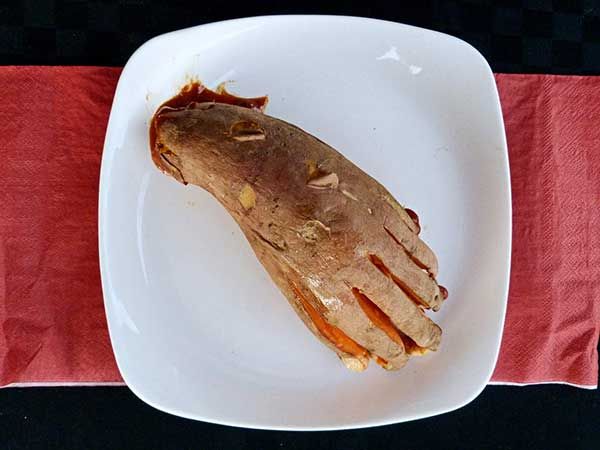 A simple spud with a few cuts turns into an easy scare for a Halloween party buffet spread or a trick-or-treat candy bowl. Ketchup for blood, cashews for fingernails, and carefully torn potato skin makes for a convincing decaying hand.
Get the spooky details on the blog Vanilla & Spice.
Make a nightmarish impression with easy salvage-style Halloween decorations.