Barn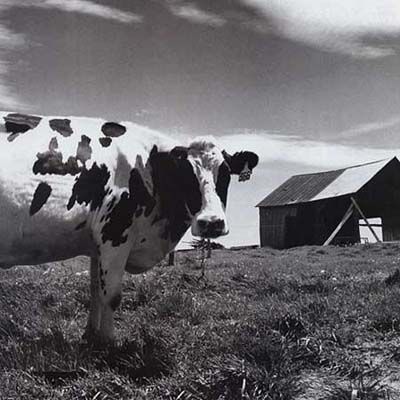 This West Addison, Vermont barn was one of the few remaining in the area whose structure and frame made it suitable to convert into a house. Ken Epworth, who owns The Barn People, a company that specializes in rescuing vintage barns, spotted this three-bay gem and dismantled it from the top down. The rafters were a complete loss, as were most of the siding and roofing boards. Still, three-quarters of the frame was saved and transported to its final destination in Long Island.
Barn Again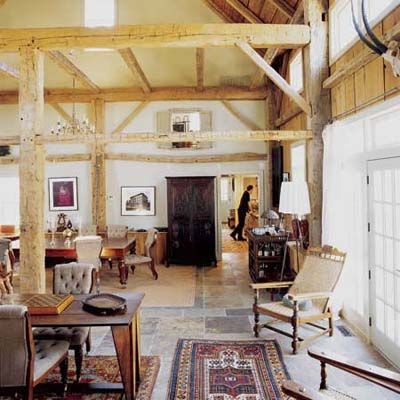 The complete transformation took 10 months. The interior of the house's great room features paneling made from the old barn's siding. It also has Chinese multicolored slate underfoot, instead of more traditional floorboards.
Make It Home:
• Materials that prove unusable in their original functions can be repurposed for an authentic look that's cost effective. Here, the old barn's siding became great-room paneling, and an old beam serves as a staircase banister.
Living in a Lighthouse
The Morgan Point Lighthouse has stood on Connecticut's Fishers Island Sound since 1868. An advertisement in a 1995 Wall Street Journal led its current owner to the empty, neglected structure. Nearly $1 million was spent on its reconstruction, which included a new lantern and various nautical details designed by the architect—a former Coast Guard engineering officer.
Lighting up the Lighthouse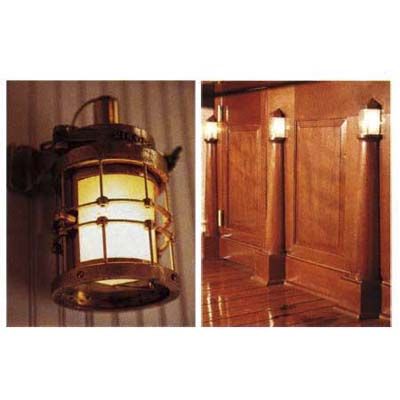 A battle lantern with sliding brass covers illuminates the lighthouse tower, and on the side of the mahogany bar, miniature lighthouses beam light through petite Fresnel lenses.
Make It Home:
• Search salvage centers for trim and fixtures that recall the new home's original use. Antique brass lanterns and other fixtures combine with unique moldings to give the lighthouse a nautical look.
• Choose your architect wisely; the former Coast Guard engineering officer who was hired to adapt the lighthouse was intimately familiar with the design and materials of nautical structures.
House of Worship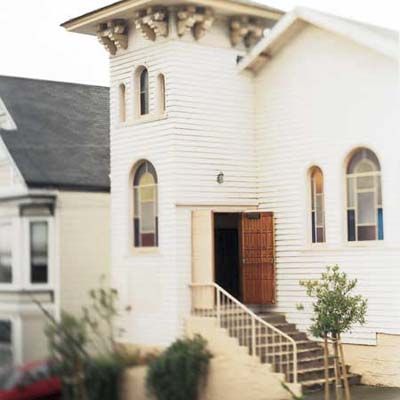 This 4,000-square-foot San Francisco church came complete with a bell tower and dreary Gothic windows. To make the space bright and homey, the pews and stained glass were removed from the downstairs sanctuary (now the living room), while former offices were turned into upstairs bedrooms.
Altared Space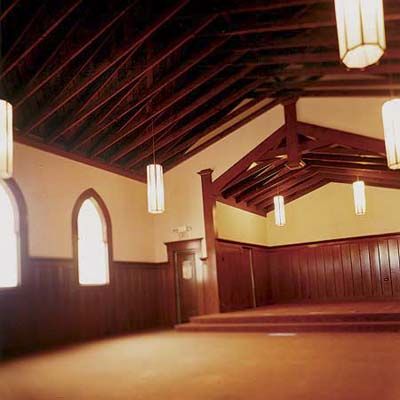 The altar was traded for a fireplace, and a study with it's own rolling library ladder was added. The final look: artist's loft with a blend of 1920s schoolhouse.
Make It Home:
• Instead of fighting a space's flavor, work with it. The homeowners played up the church kitchen's institutional feel by adding industrial-size refrigerator latches on all of the cabinets.
• Add eclectic pieces—like this couple's African three-legged stools and eight-foot Parisian sofas—to create visual interest in large rooms.
Little House on the Runway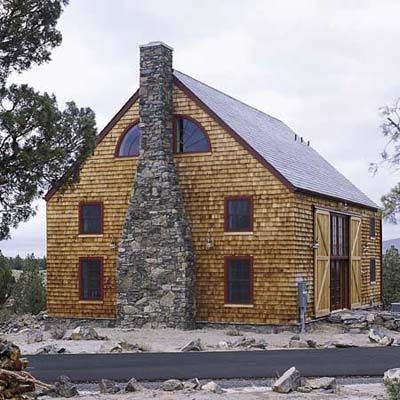 Stunt plane hobbyist Bob Patterson bought his barn online and paid $60,000 to have it relocated from Randolph, Vermont, to taxiing distance from the runway at an airpark in central Oregon. All three of the 150-year-old, timber-framed barn's stories can be seen from the soaring first-floor great room.
Little House Kitchen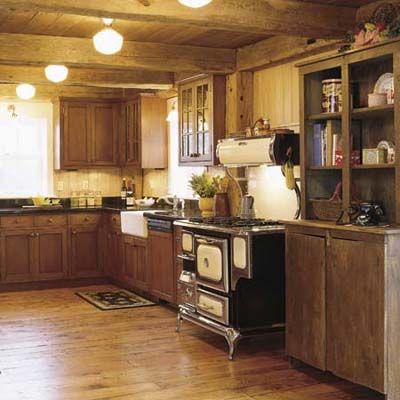 The kitchen includes replicas of an antique gas range and schoolhouse lights.
Make It Home:
• Panel walls with larch to give an aged, rustic feel. They can be custom-milled with an eased edge to look like barn boards. Boards can also be tinted with pigmented lacquer to pull the timber frame into focus. • Beetle- and rot-infested wood can be salvaged by using a borate solution to stop the pests, and then patched for reuse.
Firehouse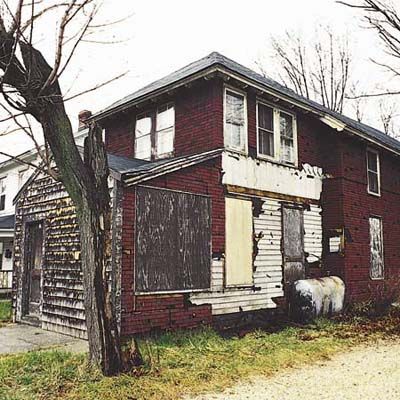 The 55-foot Second Avenue Firehouse in Bay Shore, Long Island, got a major facelift—right off the ground. In order for new foundations to be poured, the building was actually raised five feet in the air during restorations.
Firehouse Rescue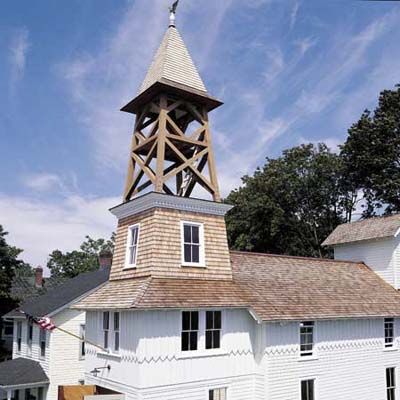 Using historic photographs, architect Anthony Szekalski was able to restore many original features, including fish-scale siding, dentilated cornice detail, and a patterned front door. The firehouse's hose-drying and bell towers were also recreated.
Make It Home:
• Old photographs and records from the local historic society provide a gold mine of restoration information, helping to nail down historically accurate measurements and details.
• You can't always tell the gift from its package, so when hunting for an adaptive reuse candidate, look beneath the surface appearance. In the case of the firehouse, unattractive imitation-brick asphalt shingles preserved the original clapboard siding.
Mining Shed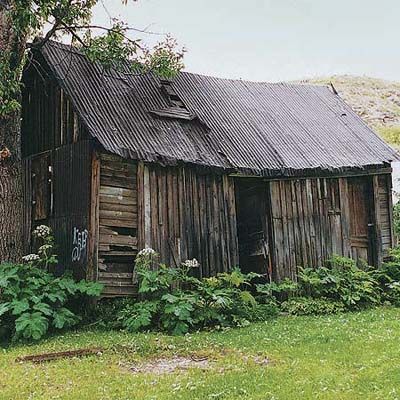 When Crested Butte, Colorado homeowners Elizabeth and Joe LeCoq Currier purchased land with two 19th-century coal sheds on it, the town preservation board demanded that they retain the decrepit buildings in their current locations. The Curriers decided to rebuild and incorporate the sheds into the final plans for their home, the centerpiece of which is a new 1,315-square-foot house.
Mining Shed Preserved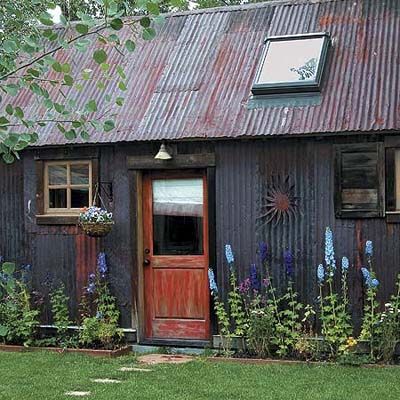 The project was completed using reclaimed materials like 300-year-old eastern heart pine floors and 100-year-old doors from Mexican haciendas. The recovered ceiling trusses in the kitchen still have their original bolts.
Make It Home:
• When building under strict building codes, or by a preservation board's regulations, enlist the help of a local builder who knows the area and its history.
• Use reclaimed materials from the former structure, and from sites around the country, to help maintain the house's history. Weathered siding for this home came from a Montana mine.
• Strands of dead saplings can be used as stair balusters and railings to create a rustic, outdoor feeling.
Log Barn Turned Home
Over 20 years, the Lymans worked on the renovation of their two-story, 3,300-square-foot house barn. The barn was originally purchased for $1,000, and the couple moved it themselves the eight miles to their two-acre farmstead in rural Wisconsin.
Granary Turned Sunroom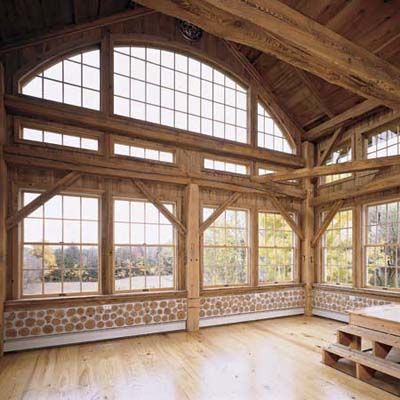 They also attached two granaries to the log barn—one as a three-car garage, the other as a sunroom.
Make It Home:
• Building a wraparound porch can shield delicate old timbers from excessive weathering.
• Adding a second roof about the original allows for insulation while leaving original rafters exposed.
Service Station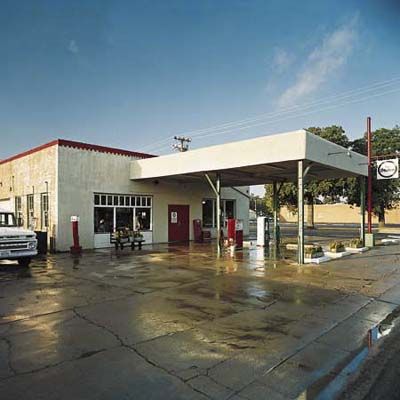 All 21 windows were broken or rotted, and there were 70 years of grease and grime on the cement floors, but to Marshell and Donna Love, this 1920s Sinclair gas station in Irving, Texas, looked like home. The Loves preserved the original structure—down to the green-and-red color scheme. For two DIY years and all of about $15,000, they made the necessary repairs, added central heat and air, and replaced the knob-and-tube wiring to get their station pumping.
Pumping Again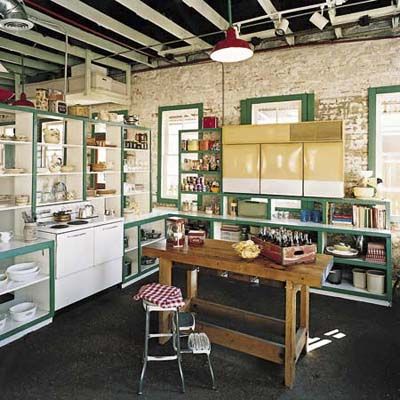 The kitchen is a vintage marvel. The wall-hung refrigerator cabinet is a circa 1950s find.
Make It Home:
• Cut down on costs by saving and reusing old window panes. The few the Loves could salvage, they did.
• Adapt—don't demolish—old interior structures. The Loves store cookware on open shelves once used for oil cans and brake parts.
• Don't make unnecessary enhancements. Instead of adding new insulaton, the Loves rely on the station's double-wall brick construction to hold heat and coolness in.
The Concord Barn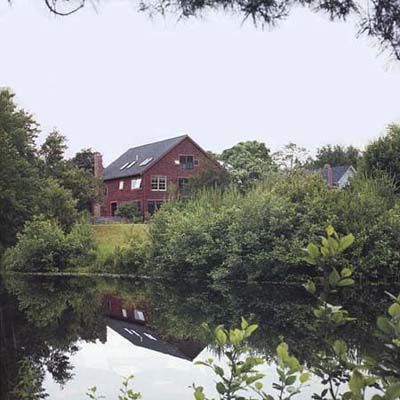 Sometimes the best preservationist intentions are thwarted by decay. When an original structure proves unusable, however, the building that rises in its footprint can replicate the best qualities of its predecessor, while improving upon its shortcomings. In 1989, This Old House TV viewers watched as Lynn and Barbara Wickwire's 150-year-old shabby barn in Concord, Massachusetts was removed and then reincarnated into a grand, new post-and-beam home. The new "barn" was built on the foundations of the original building, which had succumbed to extensive dry rot.
Inside the Barn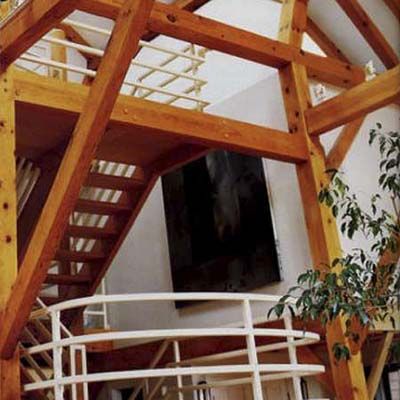 The new frame created an airy great room with a central staircase as a focal point.
Make It Home:
• To create a more intimate atmosphere and mask the house's enormous scale, paint walls rich colors such as warm brick red.
• Add sound insulation to floors to keep noise from traveling down to other levels of the house.
• Think twice about installing cold tile floors in the kitchen—winter months limit barefoot baking.