Cautionary Christmas Tales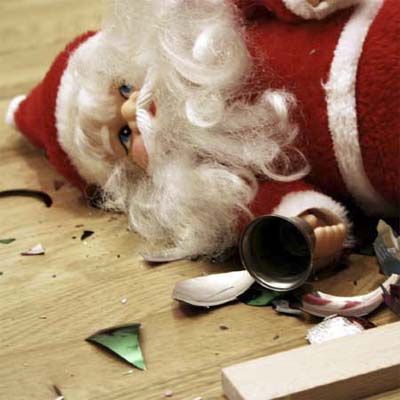 It's the most wonderful time of the year. But, the holidays can also be hectic and hazardous. While reading Common Holiday Hazards to Avoid, it might have been easy to wonder, "Who on earth would do something that foolish?" Truth is, with all of the excitement and distractions of the season—decorating, welcoming guests, serving up a festive feast, to name a few—just about anything can happen. Keep reading for cautionary tales from homeowners just like you.
Fireplace Fiasco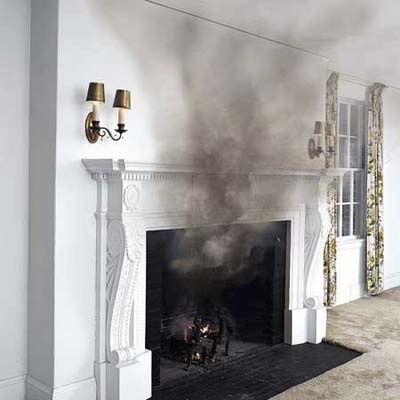 "The first time we used our fireplace last year, I forgot to open the flue. I realized this with a roaring fire already blazing, so I opened it. But I had another brilliant idea: Get rid of the smoke from the house with the attic fan, right? Wrong! The fan pulled in all the smoke right out of the chimney! Luckily we have 20-or-so-foot ceilings and an open balcony, so we just opened the doors and windows and stayed downstairs until the smoke cleared!
"Man, talk about smelling like Christmas. Our house and clothes smelled like fireplace for days."
Steven S.
via Facebook
Become a fan of TOH on Facebook
Dinner and Tile Job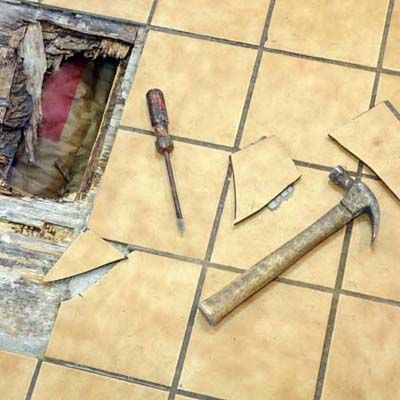 "One year we were invited to a holiday dinner only to show up and find the host's kitchen completely torn apart, and a box of tiles on the floor waiting to be installed. The oven and fridge were unplugged and waiting. My husband helped lay tile just so we would have somewhere to prep, serve, and eat the meal we were supposed to be having that night; he still shudders whenever we revisit this story."
Kathleen D.
via Facebook
Become a fan of TOH on Facebook
Ominous Oven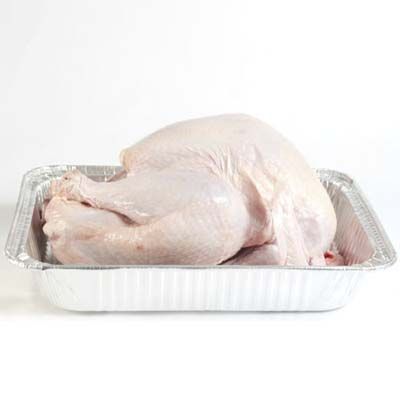 "I was very excited that my Mom was coming to my house for a holiday dinner for once. I started early in the day cooking up a storm; got the bird in the oven at just the right time.
"An hour later I went to check on it to find the oven was stone cold. Turns out my range was DOA on the worst possible day. Thank goodness my next-door neighbor had a double oven and a heart of gold! Spent all day running back and forth to cook that dang bird! Thank you, Cindy, for saving my big day—and my big bird!"
Jennifer W.
via Facebook
Become a fan of TOH on Facebook
Tree Toss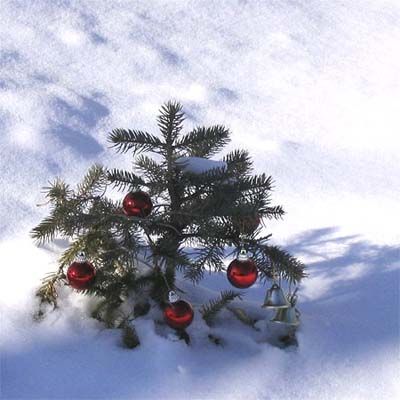 "We were hosting our first Christmas party in our new-to-us 1930s house. On the day of the party, I went to water our Christmas tree and noticed that the tree skirt and towel I had placed underneath the tree were both sopping wet. Soon we discovered that our tree stand had likely been leaking for days, if not weeks, and allowing water to slowly seep into the beautiful oak floors beneath. I was so upset I had my husband pick up the tree—ornaments, lights and all—and chuck it right out the door!
"After cleaning up the mess and wiping away a few tears from the ruined floors, I suddenly realized we needed a new tree—and fast—since the Christmas party was only hours away. With help from a few family members, we managed to get a new fake tree lit and decorated with time to spare. Thankfully, the party went off without a hitch, and no one seemed to notice (or at least said anything) about the decorated tree laying in the yard!"
Jill B.
via Facebook
Become a fan of TOH on Facebook
Frying Fire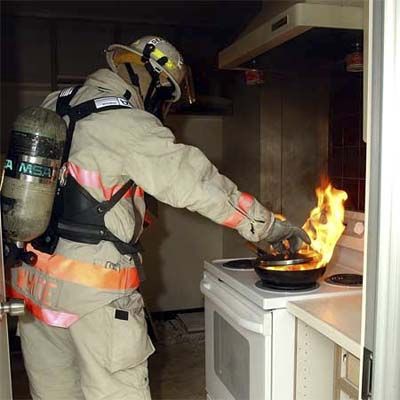 "I'd stupidly left some oil to heat on the stove when the doorbell rang. In my defense, I was expecting relatives from abroad that I hadn't seen in forever. Either way, after greetings and helping them to their rooms with their bags, I'd completely forgotten about the oil and returned to a fierce flame. I tried to take the fire out myself, but ended up calling it in. My family was terrified and my daughter was hiding under the table. Embarrassing much? Lessons were learned in the end; there's an extinguisher in my kitchen now."
Tom D.
Utica, NY
Toppling Trees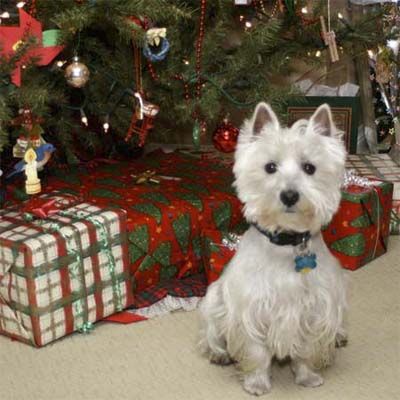 "We like to have dog- and kid-friendly holiday parties at our house. Well, we did anyway. One year we ended up with six rowdy kids and a pup, all mesmerized with the Christmas tree. While the adults were doing our thing, they were playing and everything was great… until we heard a crash and turned to see my beautiful tree laying on its side in the living room. My holiday party quickly became clean-up time, and yeah, it was a total drag."
Janine K.
Cincinnati , OH
Festive Fall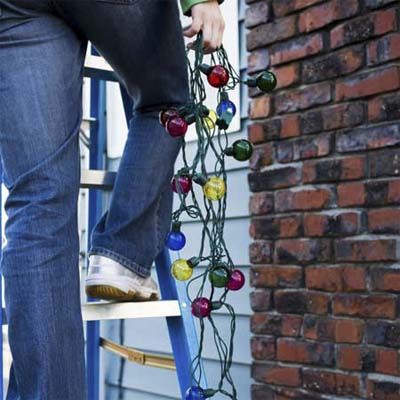 "Thankfully, I can post this in good health now, but I'm one of those idiots that ends up in the emergency room after falling off a ladder with Christmas lights in hand. Thanks to the shrubs that broke my fall, I was able to spend Christmas at home with my 4 kids and wife, instead of in the hospital."
Eric F.
Davie, FL
Sick Dog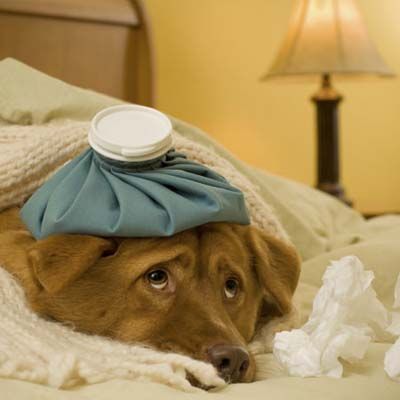 "My wife invited her mother to dinner. If that's not disaster enough, we'd picked up loads of sweets and chocolate for the kids, which was left sitting in a shopping bag near the garage entry and forgotten.
"It didn't take long for our dog, Hannah, to find it though. We didn't realize until the next day that Hannah puking all over my mother-in-law and our beautiful rug was because of the chocolate she got into. Luckily, she survived that ordeal to live another 8 years."
Bobby R.
Plymouth, MN
Knock, Knock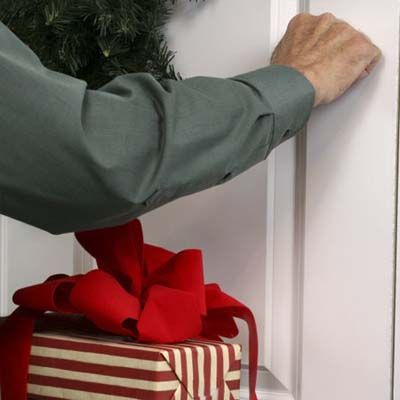 "My aunt bought a new house north of nowhere in the country. It seemed our GPS didn't even know that there were roads in the area we were in. So after getting lost and arriving late (2 AM), we got on her street to realize it was completely unlit and couldn't make out house numbers from the car to save our lives.
"Needless to say, we started knocking on doors in the middle of the night and walking up to random homes to see if we could make out an address. The perfect end, to a perfect trip. We found her eventually—and installed larger house numbers and a new entry light during our stay."
Sufieh A.
Charlottesville, VA
Saltbox or Icebox?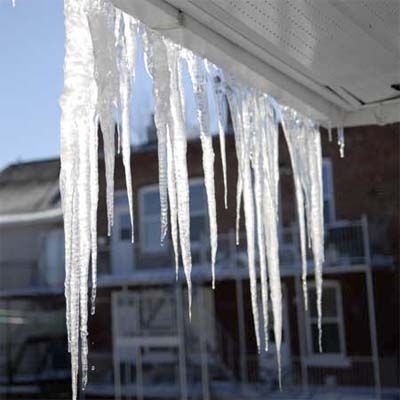 "The first Christmas that my husband and I were married was a bitter 9 degrees, uncommonly frosty for our part of the South, even for December. We knew that our 1930s was poorly insulated—we had purchased insulation the previous week to eventually install and hadn't anticipated the cold snap.
"Upon arising on Christmas morning, we found that, despite the fact that our furnace was constantly running, it was nearly as bitterly cold inside our house as it was outside! Our feet burned when we walked barefoot on the wood floors! As if that wasn't bad enough, we also quickly discovered that our pipes had frozen and burst, and that we had 5-foot-long icicles hanging.
"Needless to say, opening Christmas presents was the last thing on our list of things to do that morning. We spent that entire Christmas Day putting insulation beneath our floors and in the attic and thawing and repairing the frozen pipes. The best present we got that year was when our house's interior temperature finally reached 60 degrees… 48 hours later."
Anne M.
Via Facebook
Become a fan of TOH on Facebook
Santa, Is That You?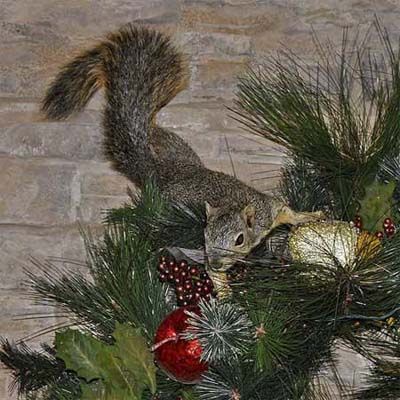 "When we first moved into our home, we knew the previous owners had cut a hole into the flue. Through spring, summer, and fall, the foil pie plate they inserted into the flue to close off the hole was sufficient. But we forgot all about it come winter.
"One day in mid-December when I came home from work, my 11-year-old son was hopping with excitement about an animal in the chimney. On my hands and knees, I leaned into the fireplace and looked up, coming nearly nose-to-nose with a squirrel. I stumbled back, and before getting to my feet, my son had dashed to the opposite side of the room and pinned himself to the wall in fear. The squirrel fell out of the chimney, then scurried up our fully-decorated Christmas tree, where he sat, looking at me intensely.
"I thought quickly: grabbing the fireplace broom I gently directed the squirrel out of the tree. Then I shouted to my son to open the front door. With a little help, and some patience on our part, the squirrel finally ran out—and thankfully our tree was left intact."
Carol M.
Via Facebook