Comfortable—and Comforting
More infused with a spirit than put together according to a set of rules, cottage-style interiors have a happy informality. Rooms are airy and intimate at the same time, with nooks and alcoves that offer both curl-up daydreaming spots and space-saving built-in storage—after all, who can relax if there's clutter all around? From colorful weathered paint to warm stained wood, finishes are touchable rather than hands-off and only get better with age. These spaces often get a dose of nostalgic charm from vintage-look fixtures and fittings, hardware, and woodwork details that seem to turn back the clock on today's high-stress, high-tech lifestyle. Most any place can use a helping of cottage coziness, as long as the goal is to create an inviting interior with a carefree, well-lived-in look. Here and on the following pages, we highlight some key features that you can borrow to give your own home that uplifting, easygoing feeling.
Sturdy Walls
Wood planks, like this beadboard, stand up to dings and dents. Traditional white paint brightens the room.
Handy Built-Ins
A wine rack and a storage cabinet tucked under the stairs maximize floor space; wood panels take the chill off modern stainless-steel appliances.
Warm Details
Bin pulls, a deep apron sink, a vintage-style faucet, and painted open shelves with wood brackets give a kitchen casual charm.
Handsome Floors
Whether stained or painted, wood underfoot adds warmth and texture. These wide pine boards show off their handsome natural grain.
Built-Ins: Capitalized Space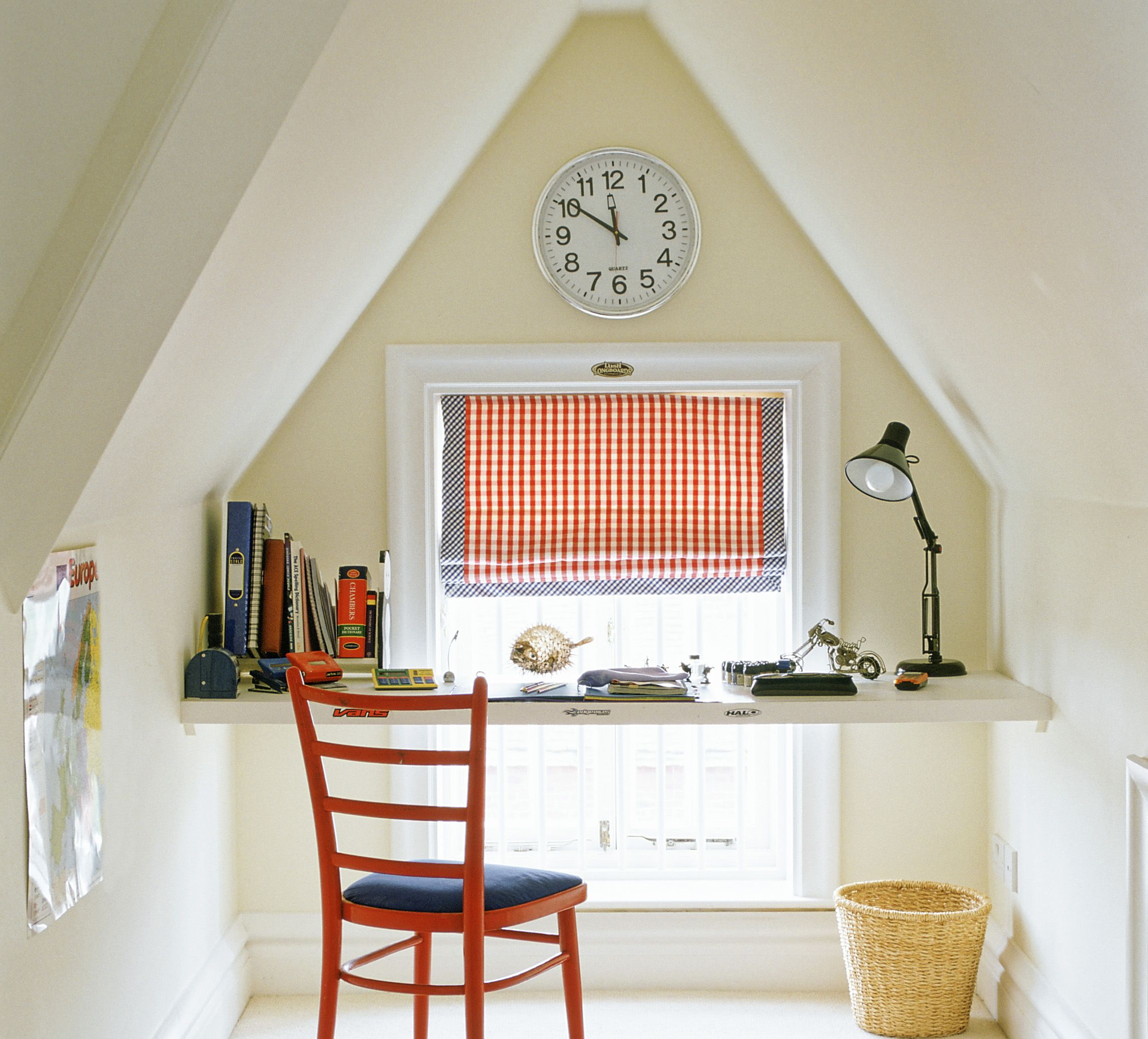 Step through the door or walk around the corner and what do you discover? Tucked-in shelving and furniture that ingeniously make use of every nook and cranny.
Dormer Desk
Even the simplest built-in can add a big dose of personality in a snug space. Here, a writing surface made from wall cleats and 2 boards spans a tight spot in an attic, turning a low-clearance corner into a light-filled workstation with a view.
Built-Ins: Mini Mudroom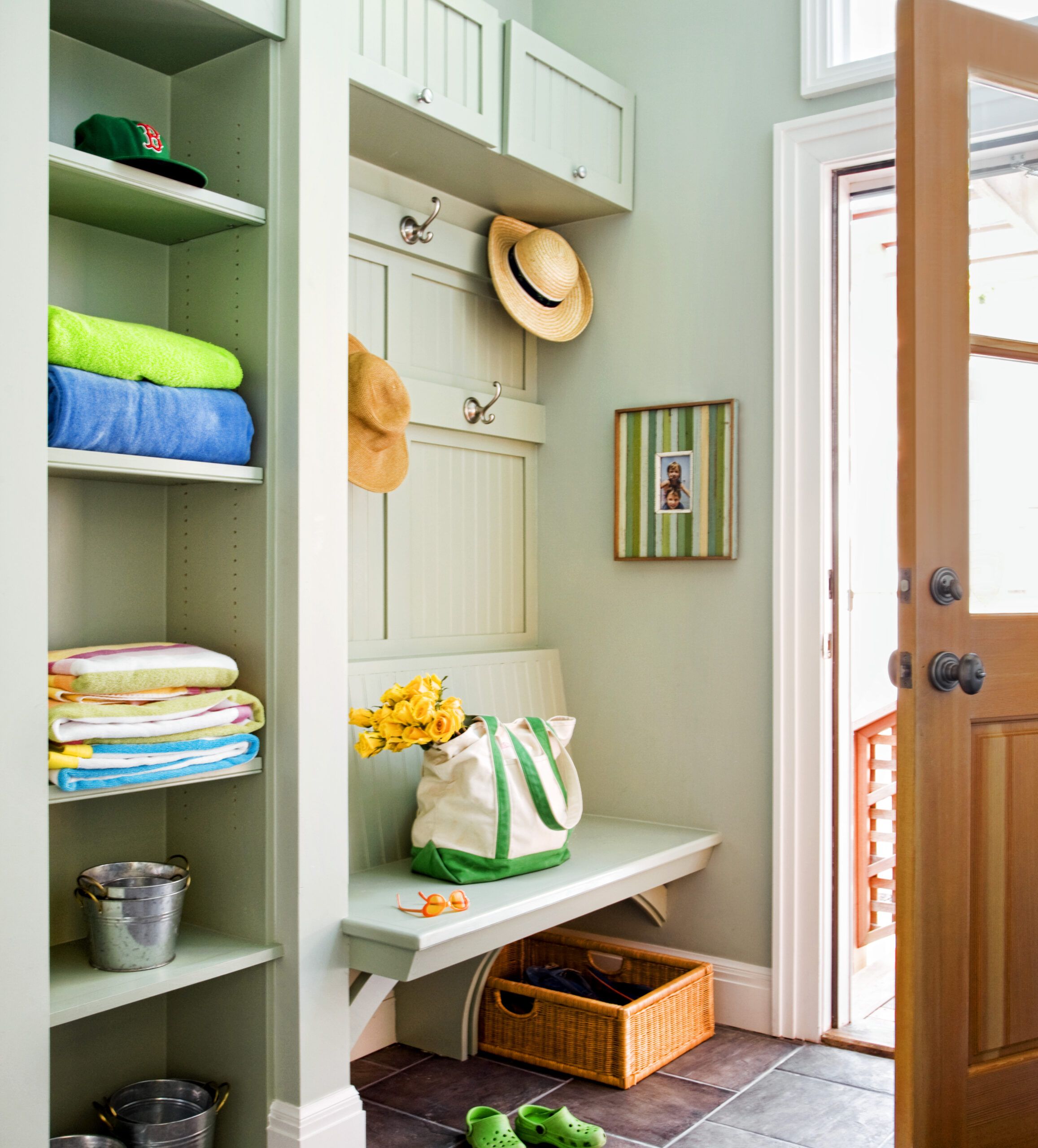 An awkward entry gains practical charm with a tower of open shelves, top cabinets with tilt-up doors, and a bench with curved supports. Simple battens hold coat hooks. Durable paneling and a soft shade of green paint knit the pieces together.
Built-ins: Alcove Bunk Beds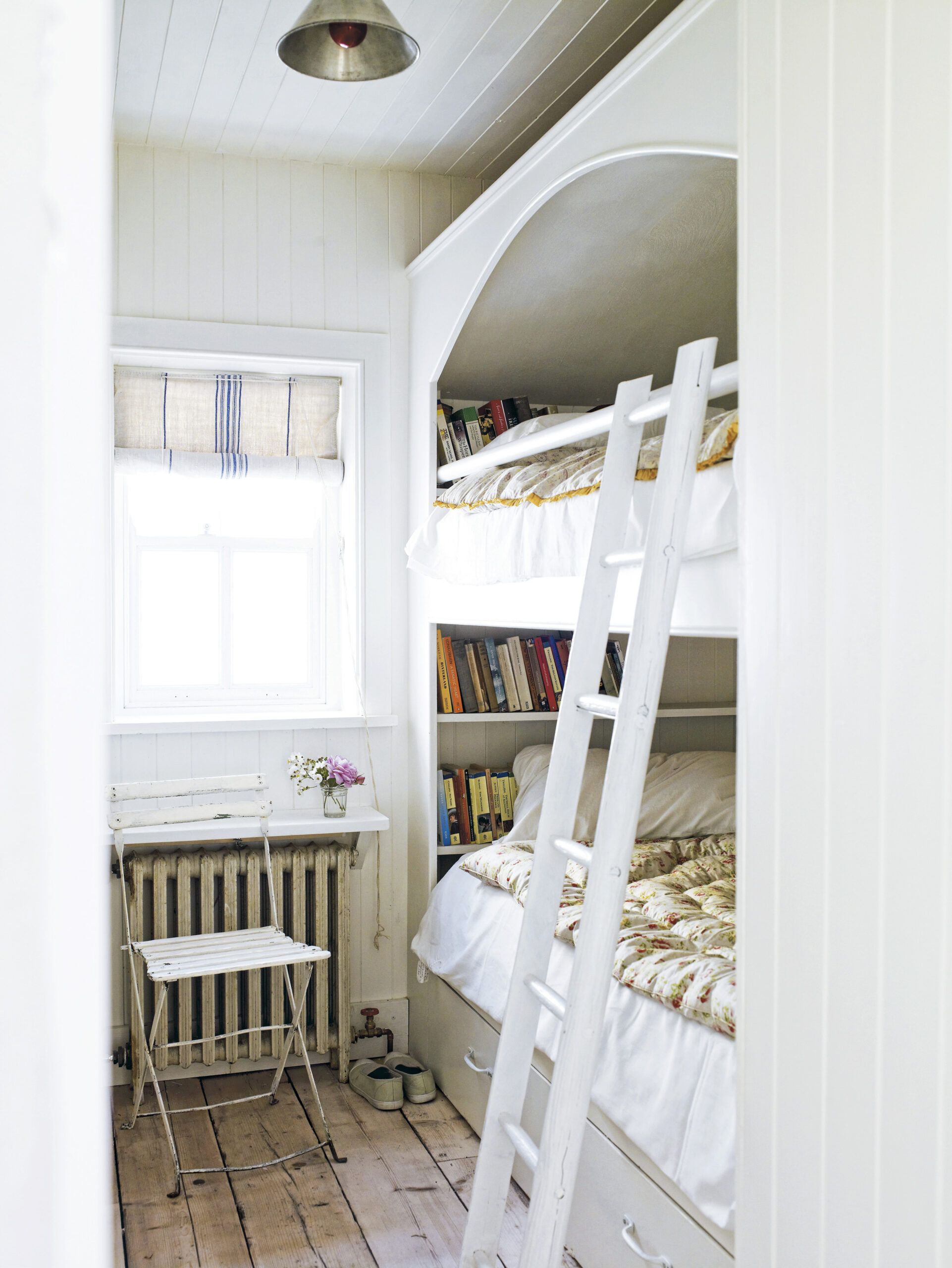 What could be cozier? Stacked twin beds get a character boost from an arched enclosure. This pair is finished with wood paneling and white paint that tie in with the rest of the room. Books find a home on shelves at the head of each bed; extra linens hide in the lower bunk's deep drawers.
Built-Ins: Storage Niche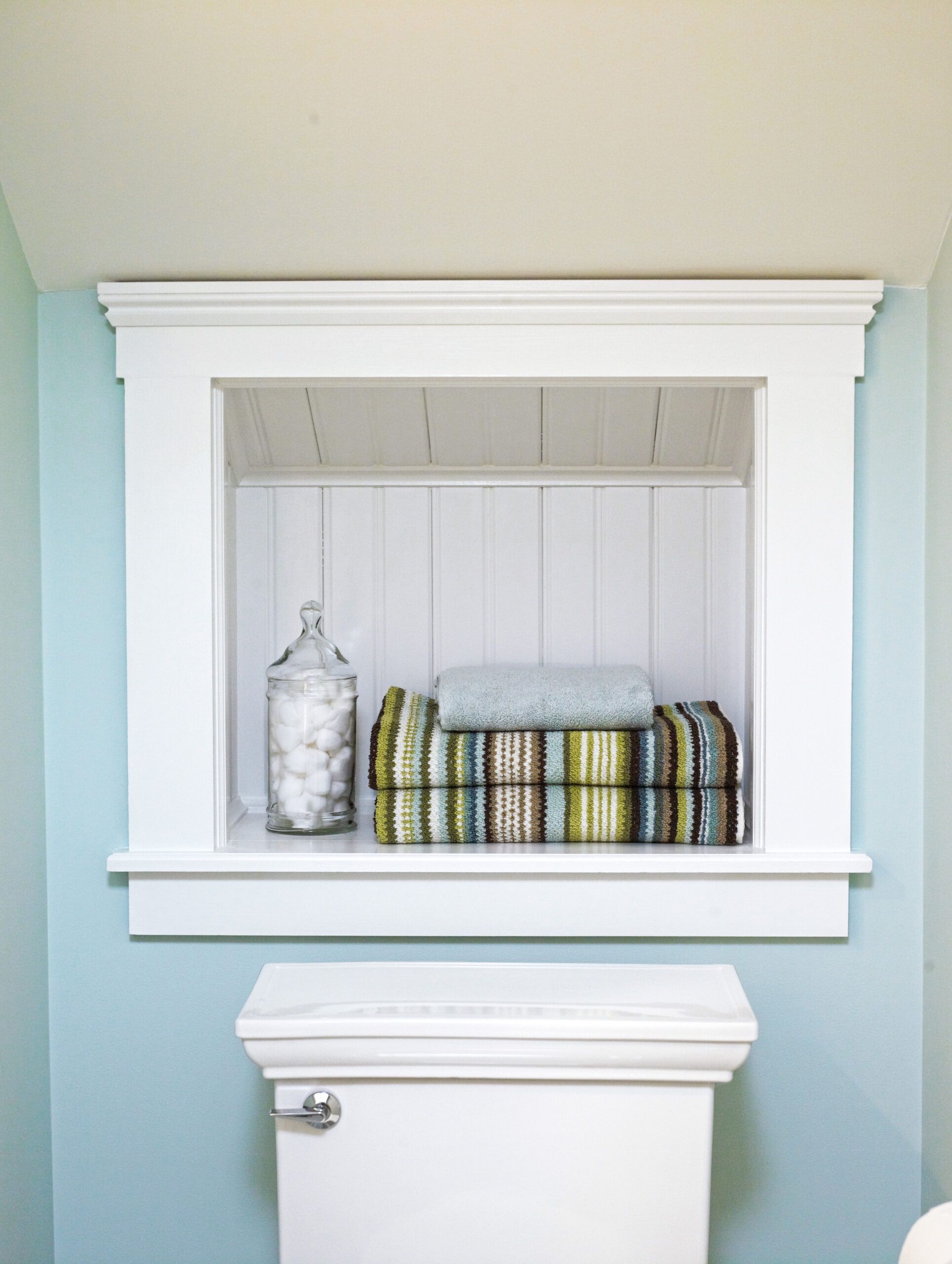 Tucked between wall studs and just below the eaves, a beadboard-lined, trimmed-out cubby provides a perfect spot for extra towels in a diminutive powder room.
Built-Ins: Away-From-It-All Bench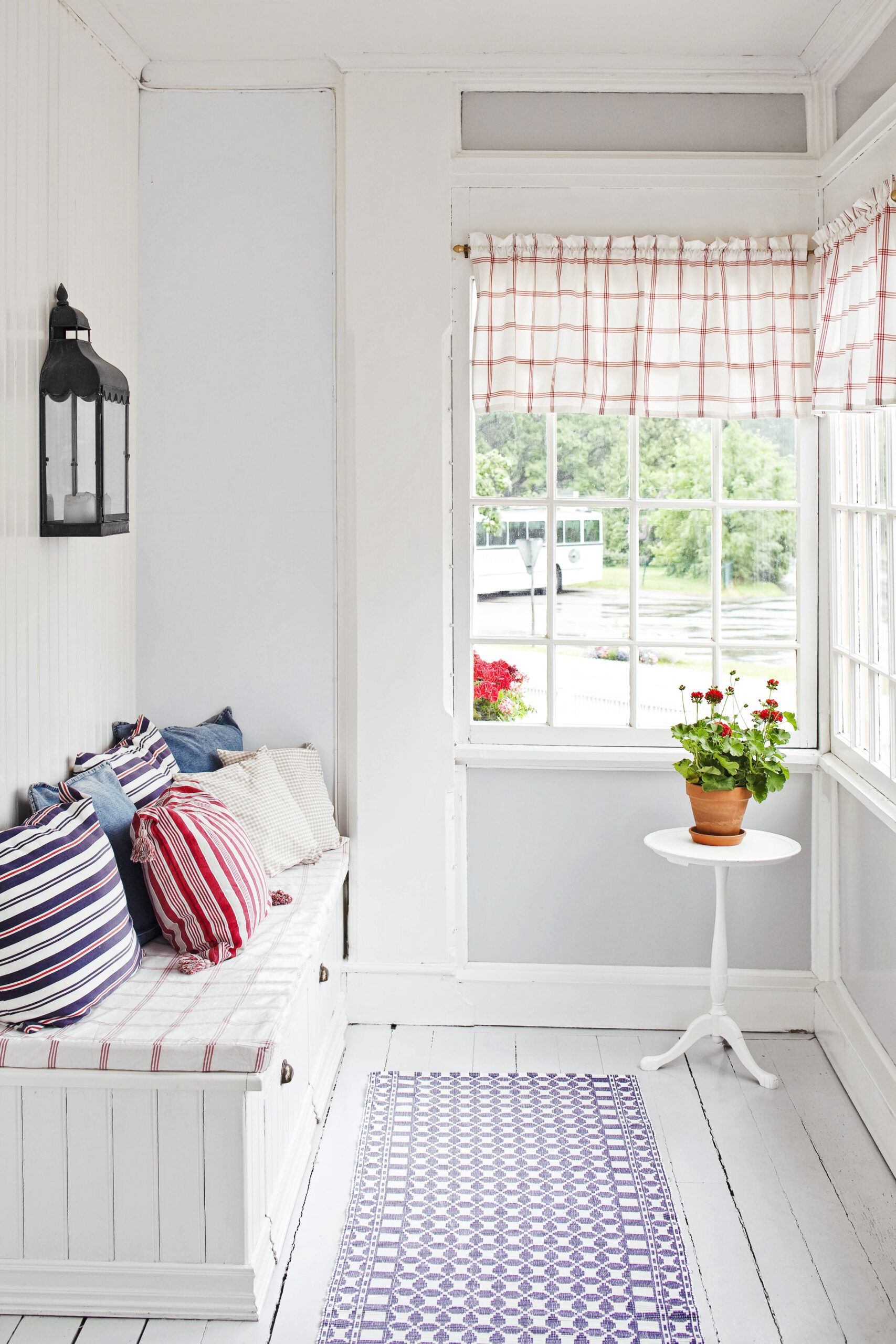 A narrow three-season room benefits from seating that's tailor-made for the space. Drawers hold outdoor decor; a colorful cushion, throw pillows, and a patterned rug offer a comfy place for a private moment.
Painted Wood Floors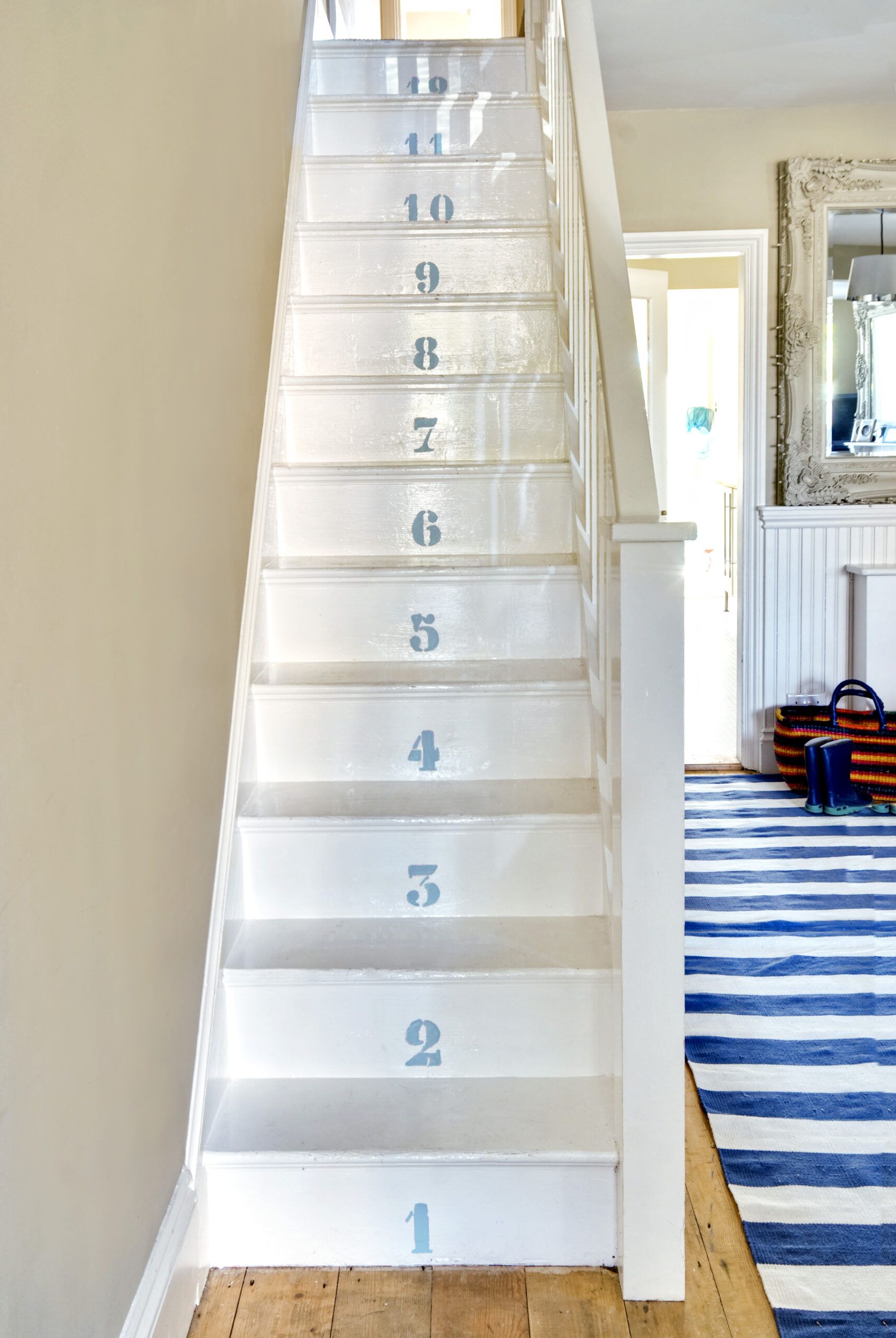 Playful color and pattern underfoot add a lighthearted touch—and a finished surface that wears its age well.
Spruced-Up Steps
A coat of fresh white paint sets the staircase apart from khaki walls and stained wood floors; old-fashioned numbers stenciled onto each riser add a welcoming bit of whimsy.
Painted Wood Floors: Extended Up The Walls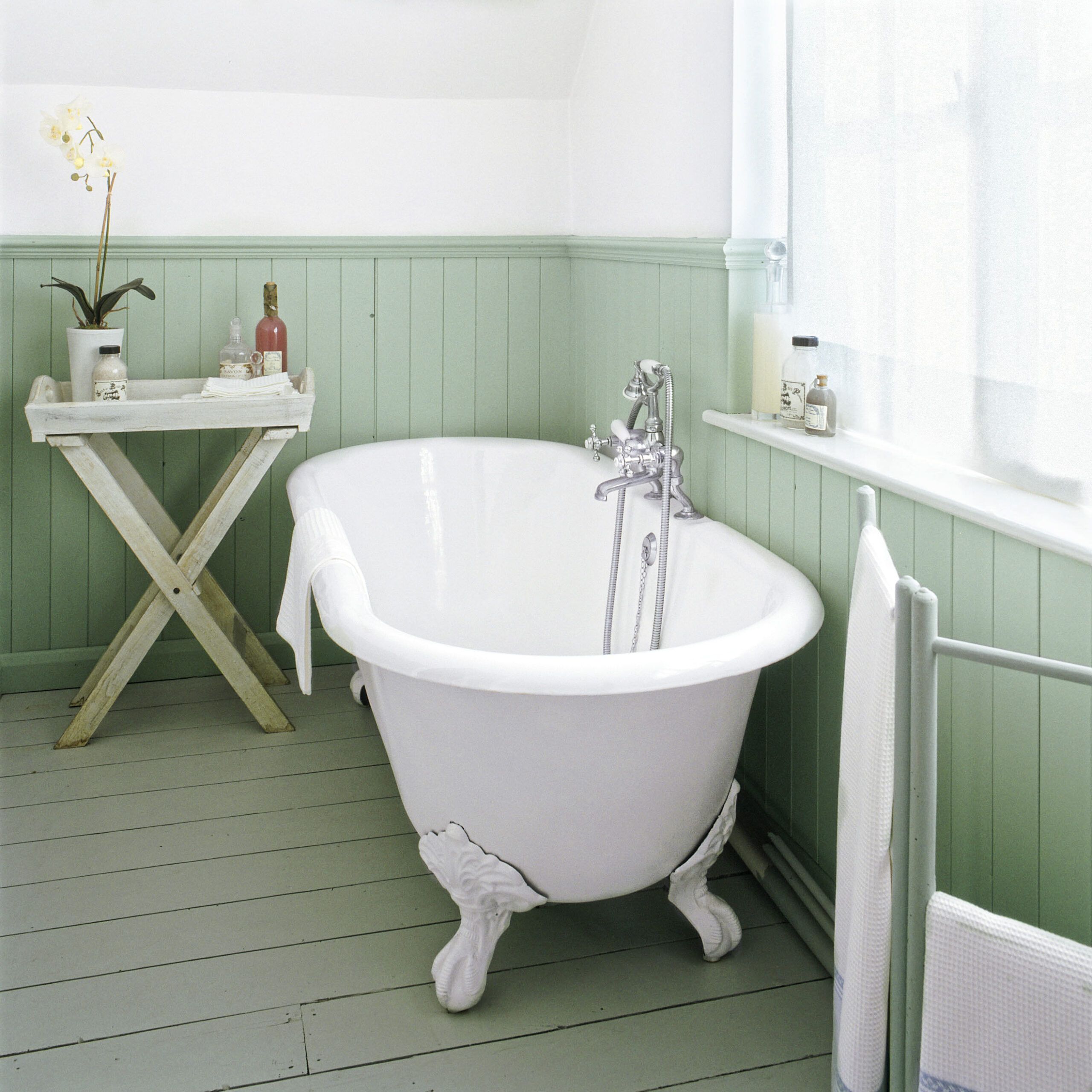 Sage-green paint unifies the pine floorboards with the baseboards and wainscoting, lending this bare-bones bath a serene, airy feeling.
Painted Wood Floors: Colorful Checkerboard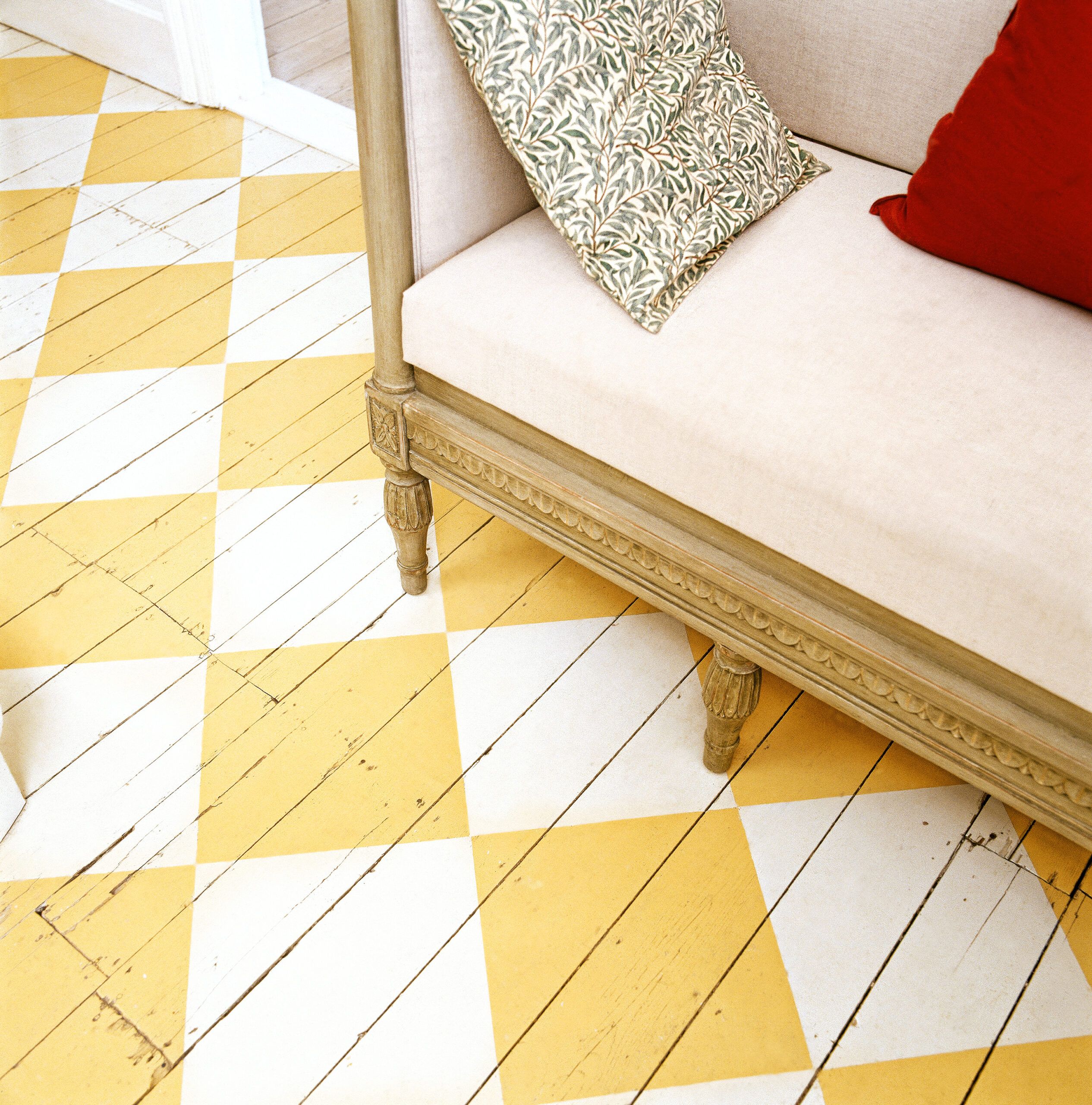 Large squares of sunny yellow and soft cream change the mood of a living space instantly—no further upgrades needed. Added bonus: Paint is a nice way to disguise flaws on old floorboards.
See the step-by-step instructions for how to paint a checkerboard floor.
Planked Walls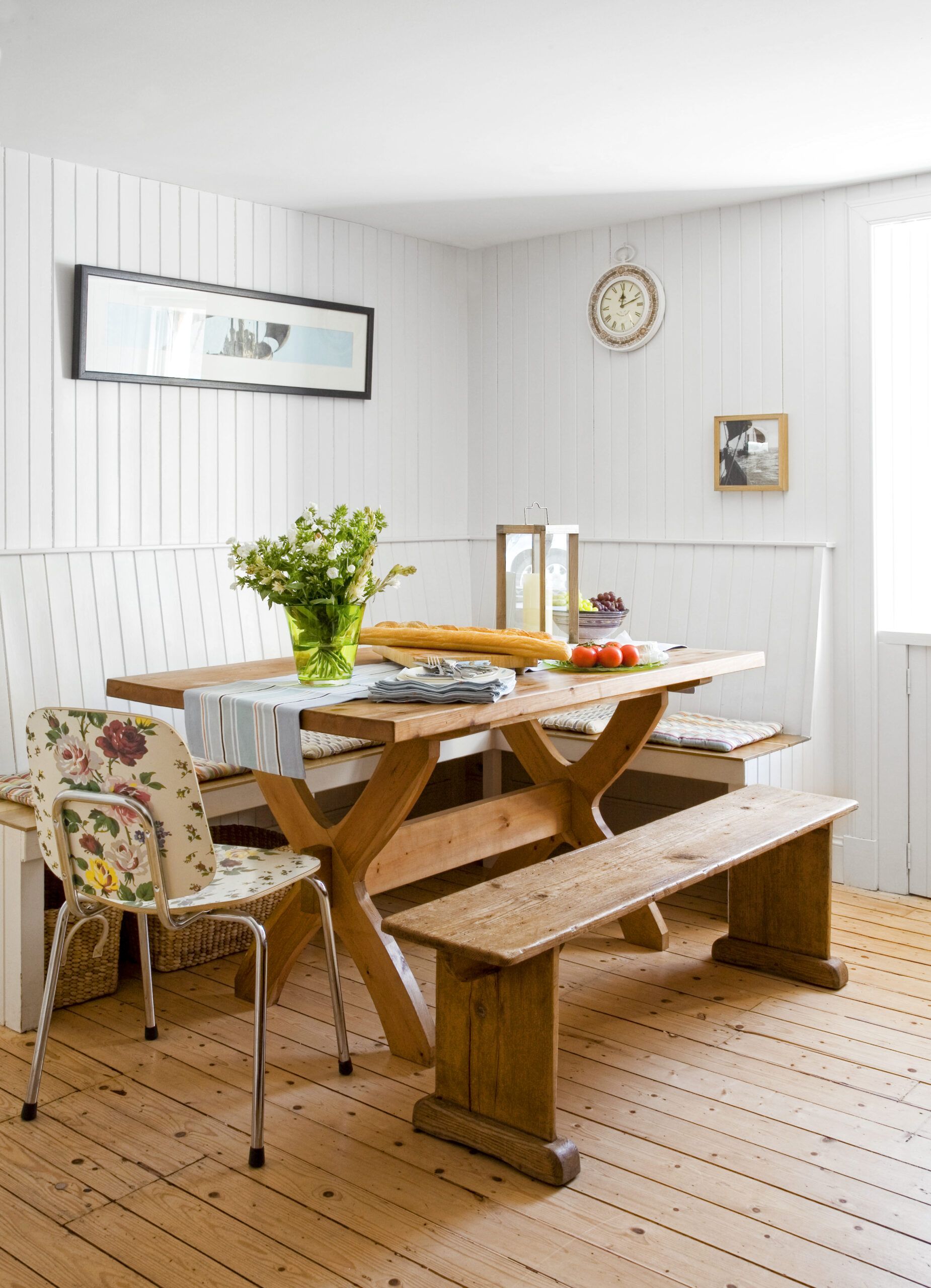 Back in the day, wood boards made cheap and durable walls for hard-working rooms. The look has endured, thanks to its casual, homey appeal.
To The Ceiling
Machine-milled beadboard took off in Victorian times for kitchens, baths, and work areas. Running the entire height of the walls, as well as up the banquette, it's still an eye-catching, easy-care surface for a busy dining nook.
Planked Walls: Wraparound Wainscoting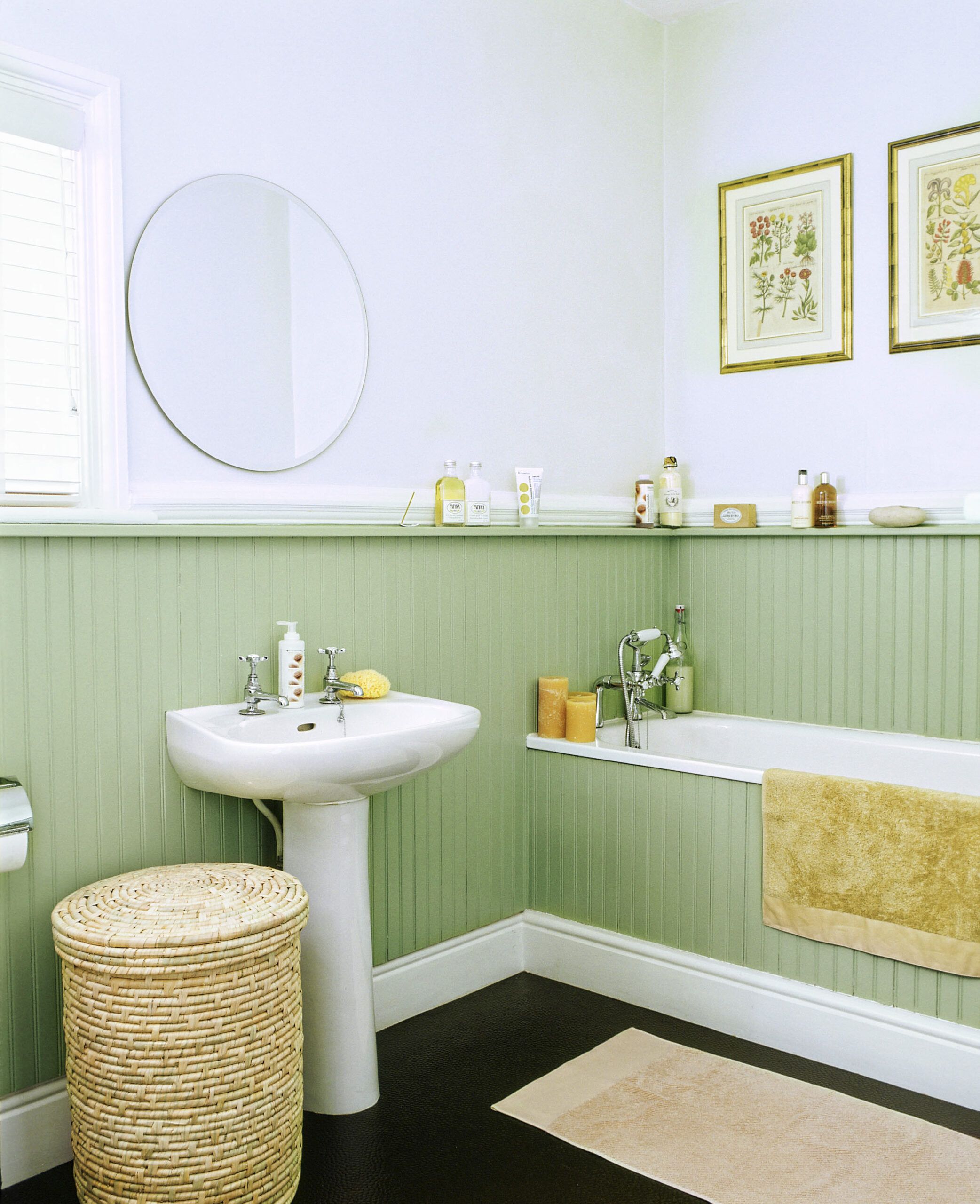 This beadboard wainscot is capped with a flat rail that acts as a shelf for toiletries, keeping them within easy reach. The material also wraps the tub surround and is painted the same spring green for a cheery, built-in look.
Planked Walls: Run Side to Side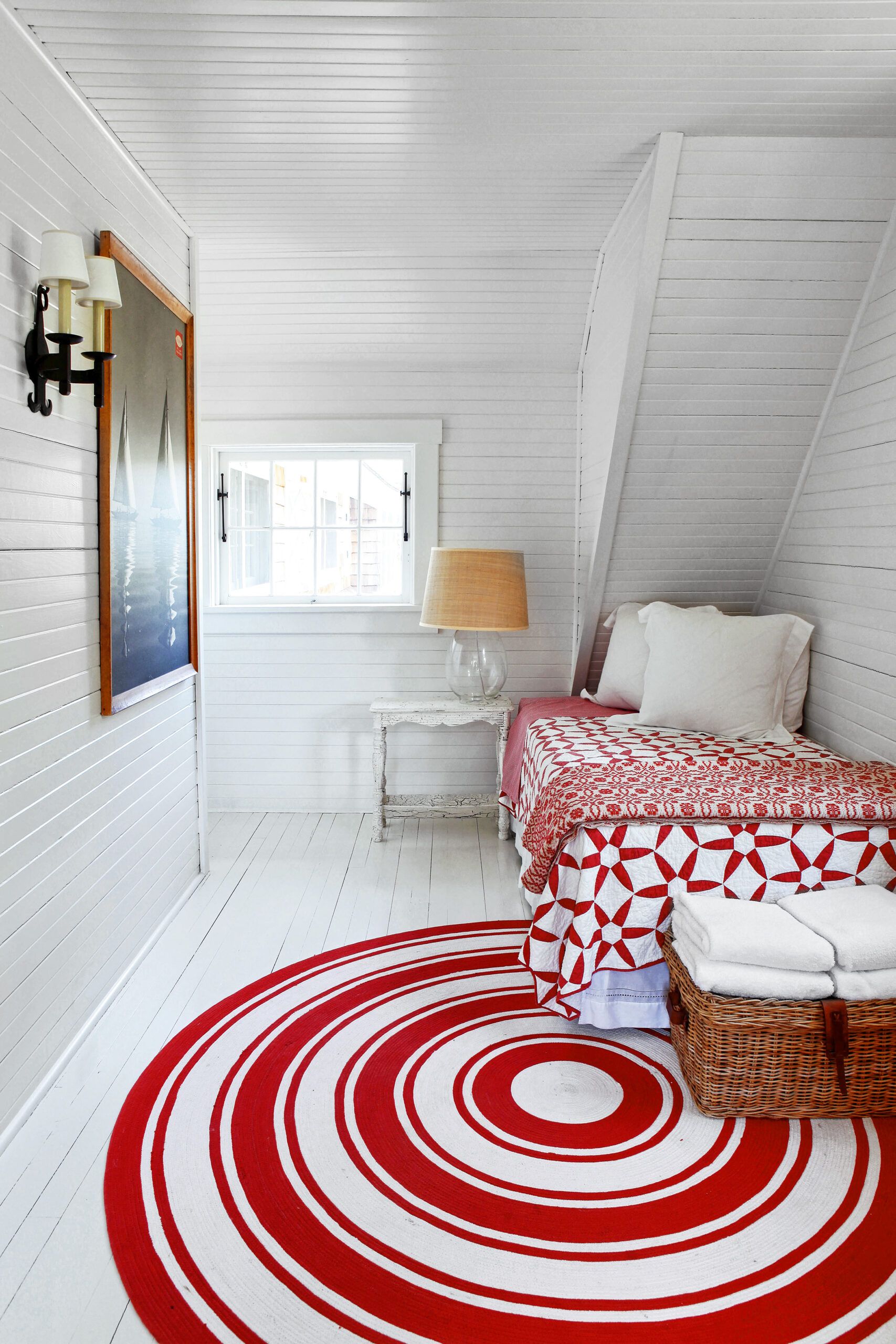 Installing boards horizontally suits the proportions of this long, narrow bedroom. The same planks are used on the ceiling, creating a pleasant sense of enclosure; an all-white palette makes the small space feel bright.
Vintage Details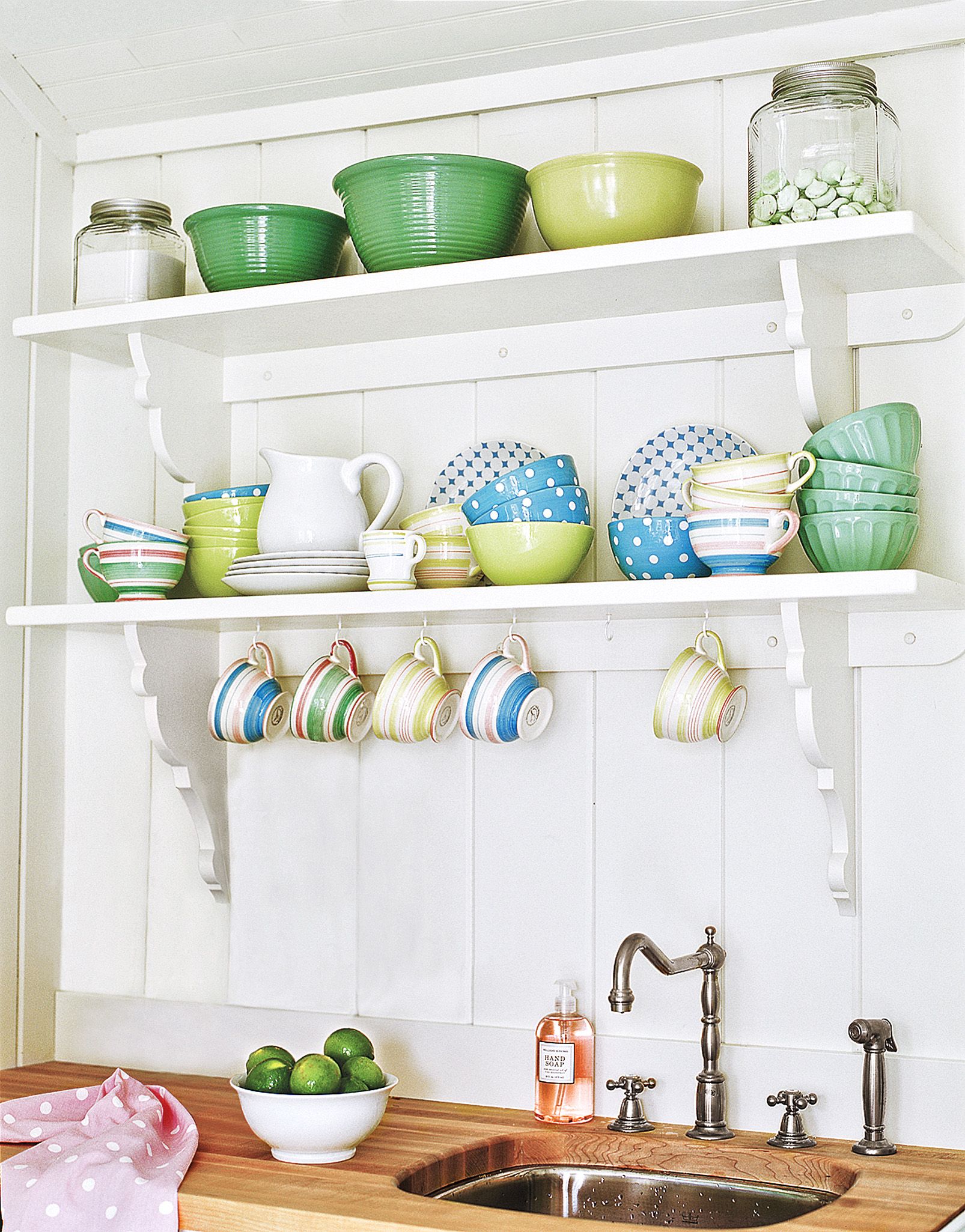 Well crafted and practical, period-look woodwork, fixtures, fittings, and hardware add a personal touch—and a sense of history—to informal spaces.
Open Shelves
Nothing's better for keeping everyday dishes close at hand. Oversize brackets lend these shelves a handcrafted feel; screw-in hooks put colorful cups on display.
Vintage Details: Wall-Hung Storage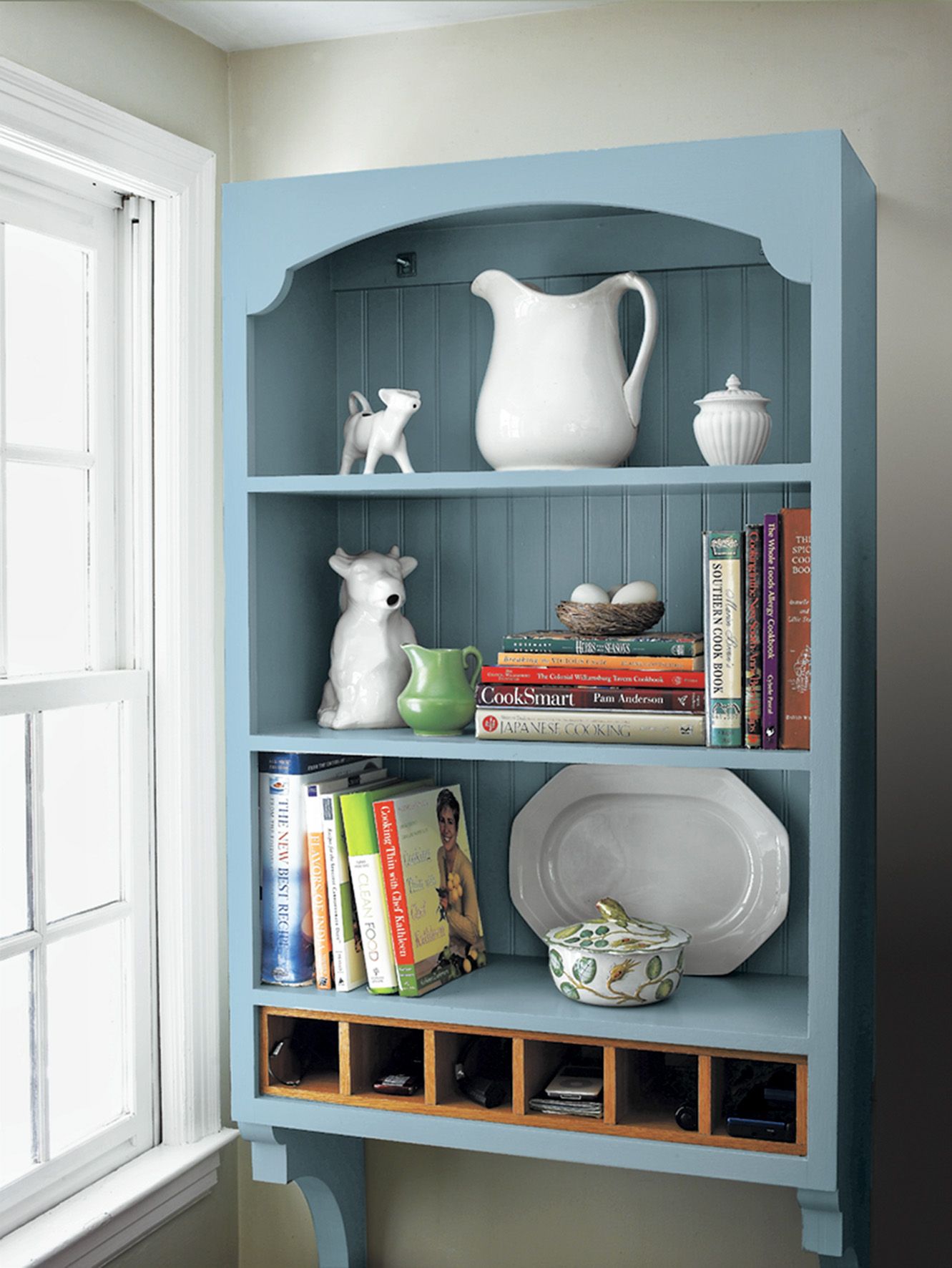 Old-timey kitchens were smaller. Plate racks and hanging shelf units took up less room than freestanding hutches and sideboards. This piece's graceful arch, curved brackets, and beadboard back are traditional touches; the cubby organizer updates it for today.
Vintage Details: Interior Shutters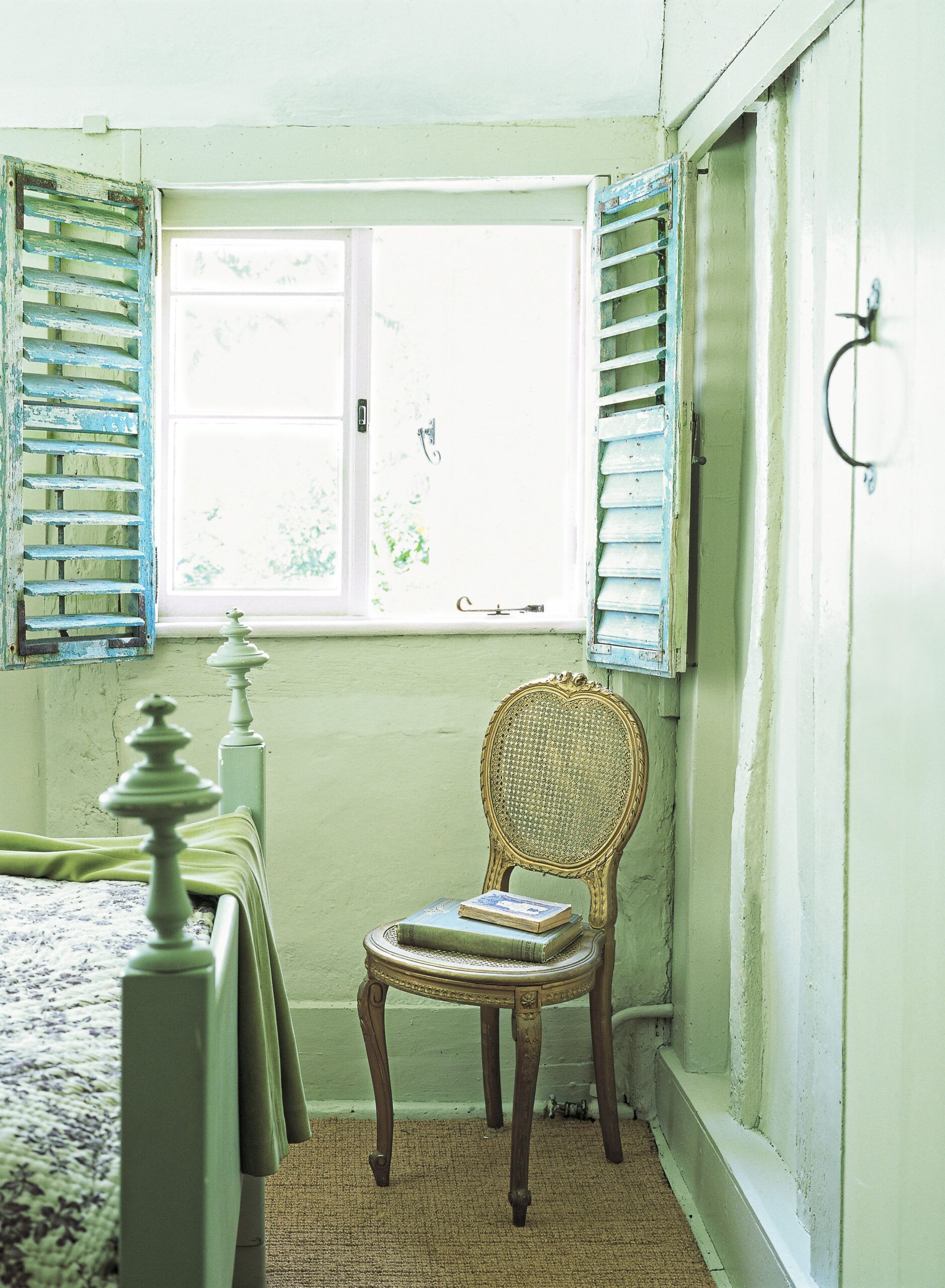 Originally, operable shutters were used to keep out the sun. Today, they're both functional and decorative. The well-worn paint finish on this pair adds a rustic touch of texture in a simple bedroom.
Vintage Details: Wire Door Panels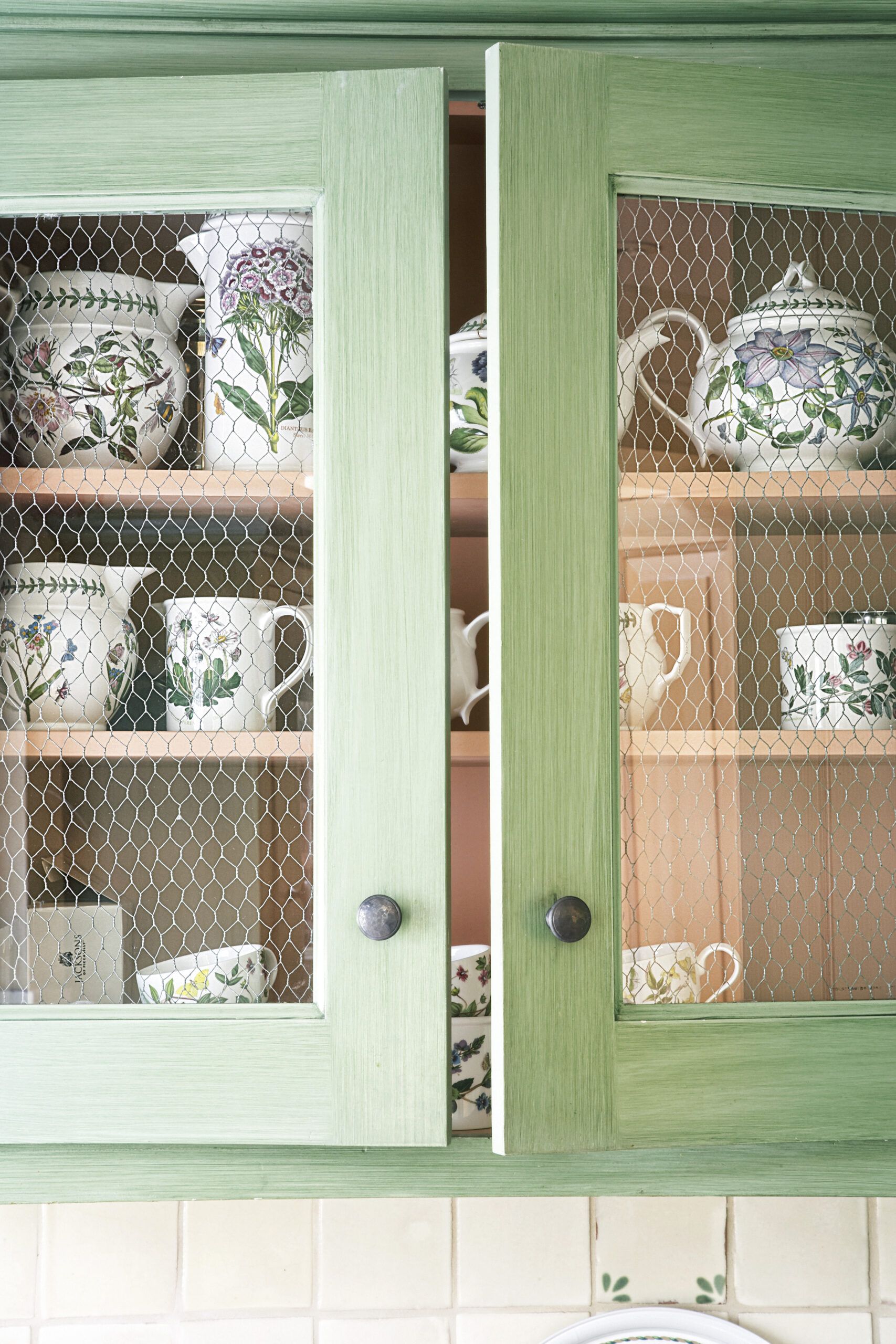 Chicken wire was originally used on pantry doors to let air circulate around stored root vegetables. Installed behind glass fronts, it provides a hint of country charm.
Vintage Details: Cast-Iron Sink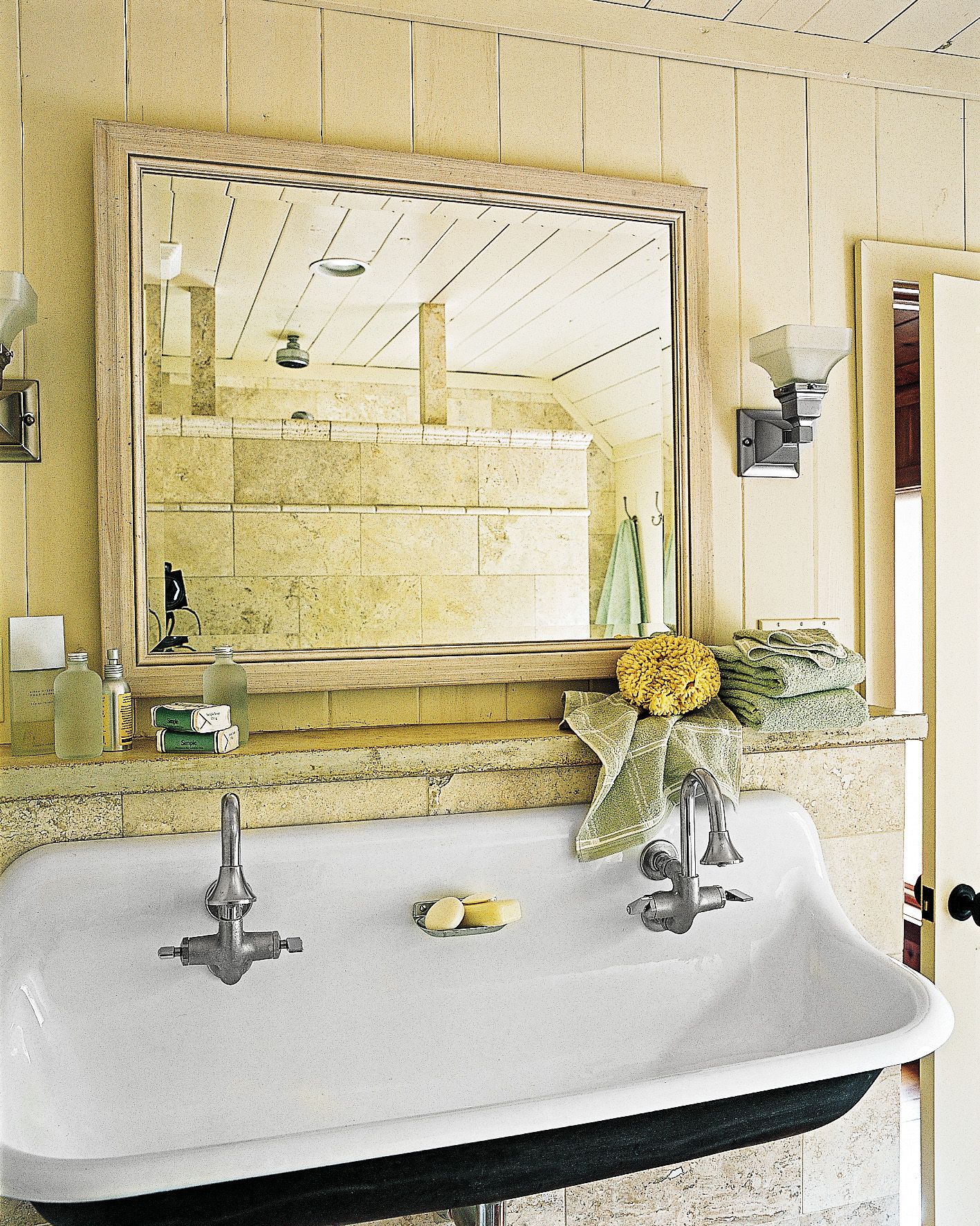 Swooping basins with built-in backsplashes and wall-mounted faucets have a handsome utilitarian look. This oversize double sink anchors a shared bath, offering plenty of room for cleanup after a day's work. The shelf below the mirror makes up for the lack of deck space.
Vintage Details: Claw-Foot Tub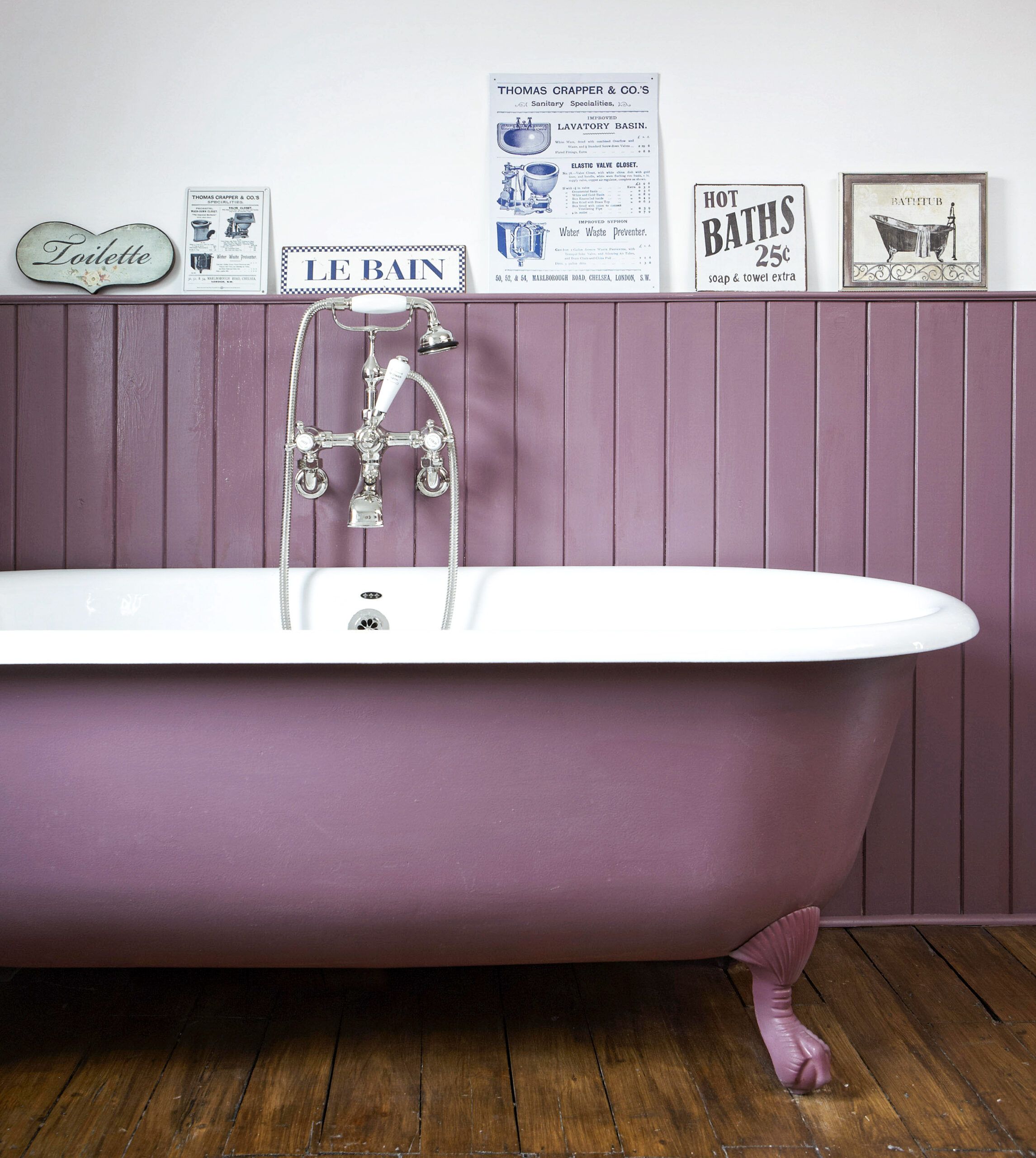 Elevated on ball-and-claw feet, an old-school soaker in porcelain-coated cast iron might just be the height of laid-back style. Plum paint, used on this tub's sides and on the surrounding wainscoting, gives it an updated look that's right at home with dark-stained wood floors.
Vintage Details: Wood Peg Rail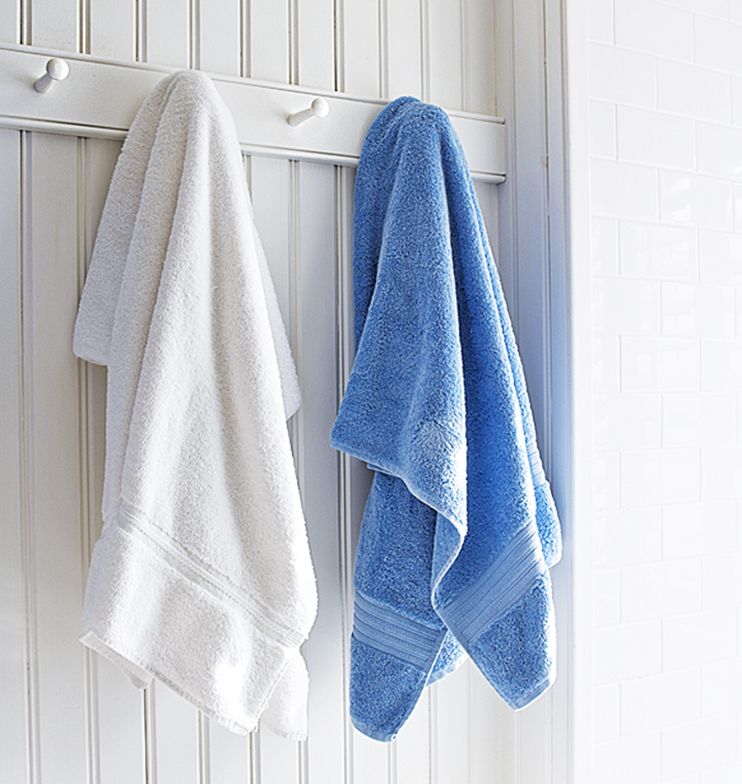 In a bath, it's a fuss-free way to hang towels—just toss them there to dry. Throughout the house, peg rails can function as both millwork accents and storage solutions for everything from dish cloths to backpacks.